This week: Patriot Act with Hasan Minhaj, L.A.'s Finest, 9-1-1, The Bold Type, Chicago Med, For the People, See You Yesterday, Catch-22, Nailed It!, Still Laugh-In, Killing Eve, Game of Thrones
Patriot Act with Hasan Minhaj
"Brazil, Corruption, and the Rainforest" – Volume 3 premiere
New episodes Sunday
On Netflix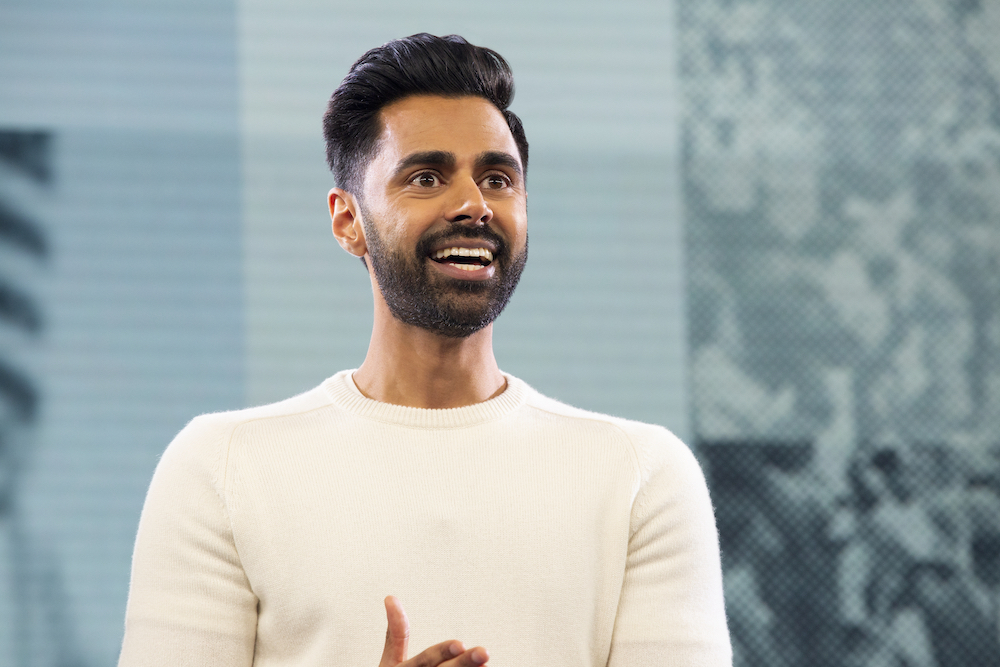 Our boy Hasan Minhaj is back and he's not easing us in—tackling the problems with the world's attitude towards the environment. Patriot Act is not about to go all Greenpeace on you but Minhaj is going to dig into how deep the problems go. We love how self-aware Patriot Act is: Yeah, Hasan's show is on Netflix but that won't stop him from making fun of them. And yeah, he's American but that won't stop him from pointing out the hypocrisy and corruption that powers the country. You'll learn about the real powers in the world and how they affect your everyday life without you ever realizing. Then you'll realize the environmental and political problems currently affecting Brazil aren't all that different from our own, once Hasan breaks it down. He uses memes and trolling to put the petty squabbles (not to mention the tweets) of each nation into perspective and relay the most important message: Our rainforests are dying and things desperately need to change.

Stream new episodes of Patriot Act every Sunday on Netflix.

From Netflix:
Hasan details new threats to the Amazon rainforest and indigenous people in Brazil, then discusses the crucial upcoming Philippines election.

—

L.A.'s Finest
Series premiere
Mon May 13
On Spectrum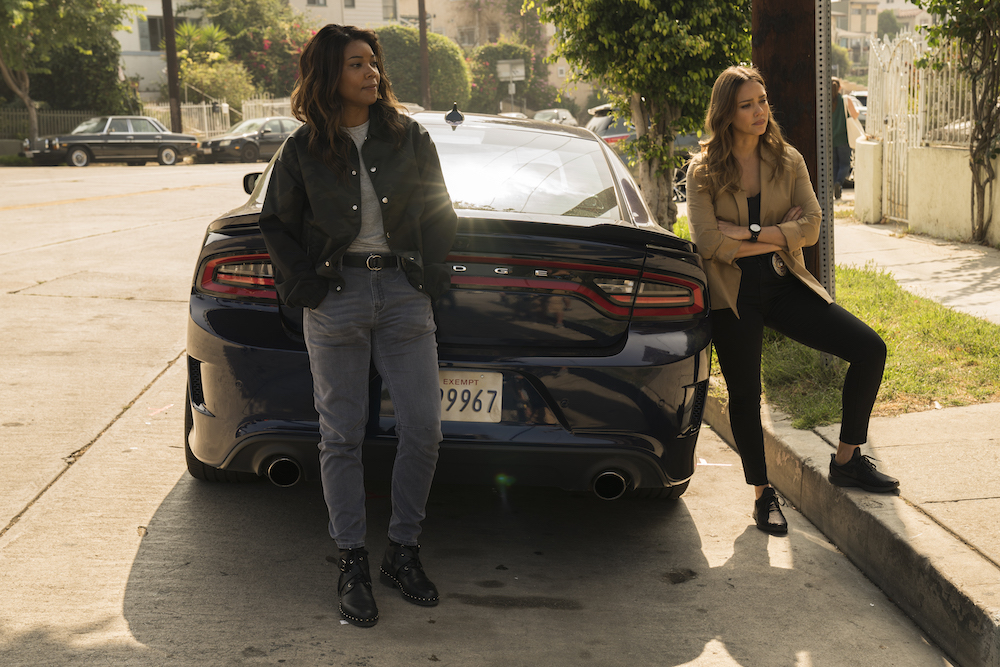 Are you so excited for the upcoming Bad Boys for Life that you can't wait to jump back into the world of relentless cop action? Well Gabrielle Union and Jessica Alba have got you covered (and nobody moves, nobody gets hurt). L.A.'s Finest combines badass women, mysterious histories, and the Bad Boys universe to make its grand entrance on Spectrum—this time going from Miami straight to the LAPD. Syd Burnett (Union) is back as the motorbike ridin' "bad cop" who doesn't take shit from anyone (and won't ever go to family book club). She'll do whatever it takes for justice—and has more secrets than the CIA and the Secret Service put together. Nancy McKenna (Alba) is the two-steps-ahead-of-you "good cop." She plays by the rules—when they work for her—and won't let you down especially when things get personal. She's also a progressive-parent-type stepmom, married to a councilman raising a feminist daughter—who dresses like Cher from Clueless, but it's all to defeat the patriarchy. Both women make a fabulous team who could take on any gang and kick their asses…if their secrets don't take 'em down first. Oh and the Bad Boys jokes are fast and furious (oh hey, recurring character John Salley). If you're looking for a fast-paced, completely outrageous cop show with plenty of fast cars and faster-thinking women, L.A.'s Finest is one to watch—the show's got your action-adventure heart marked and it's ready to move in.

Check out L.A.'s Finest on Spectrum today.

From Spectrum:
Syd Burnett (Gabrielle Union)—last seen in Miami taking down a drug cartel—has seemingly left her complicated past behind to become an LAPD detective. Now partnered with Nancy McKenna (Jessica Alba), a working mom with an equally complex history, Syd is forced to confront how much her unapologetic lifestyle may be masking a greater personal secret. Taking on the most dangerous criminals in Los Angeles while skirting the rules (and speed limits), Syd and McKenna become a force to be reckoned with—on the streets, and in each other's lives.
—

9-1-1
"This Life We Choose" – Season 2 finale
Mon May 13 – 9PM
On FOX
New episodes of 9-1-1 air every Monday on FOX.
From FOX:
The 118 deals with a situation where a stunt driver is placed in a precarious position, two mail bombs are detonated and a teenaged social influencer loses their mind; Eddie's family decides to visit; Buck confronts a deadly series of events.
—

The Bold Type
"#TBT" – Season 3, Episode 6
Tues May 14 – 8PM
On Freeform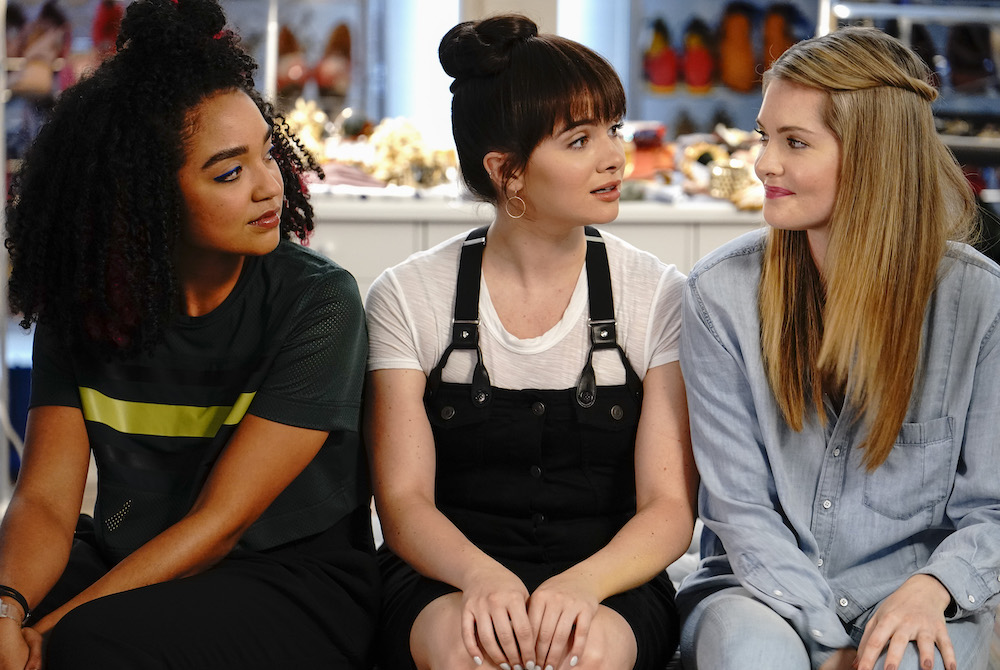 **idobi rated: ❤️❤️**
The fallout of the Scarlet hack has arrived to bite everyone in the ass—and the private leaks have offended the entirety of Manhattan. The girls jump into putting out fires but it turns out they've created more issues than just a few snide comments. Time to ignore their problems and dive into some flashbacks! Take a trip down memory lane with Jane (Katie Stevens), Kat (Aisha Dee), and Sutton (Meghann Fahy) during their first days at Scarlet, getting thrown into the madness and the glamor and the…murder? Turns out these girls have never focused much on work—but at least their outfits are Fabulous with a capital F. After some more hard-hitting episodes recently, The Bold Type takes a break and gives us a fun NY dream filled with glitter, Charli XCX playing over the speakers, and…sandwiches. Welcome to Scarlet, where the drama is high but the friendship is worth every second. We're pouring out a glass of cheap wine (with a pretty label!) in tribute. Cheers!
The Bold Type airs on Freeform tomorrow.
From Freeform:
The Scarlet email hack brings up memories of the trio's first meeting four years ago, reminding them that together they can overcome anything.

—

Chicago Med
"Forever Hold Your Peace" – Season 4, Episode 21
Wed May 15 – 8PM
On NBC
Chicago Med airs on NBC on Wednesday.
From NBC:
Caroline has news to share, forcing Dr. Charles to make a serious decision about their relationship. Maggie meets her sister's new boyfriend, but discovers danger may lie ahead. Dr. Rhodes experiences a devastating loss while Dr. Choi and April are faced with an unexpected challenge that strengthens their relationship.

—

For the People
"A Choice Between Two Things" – Series finale
Thurs May 16 – 10pm
On ABC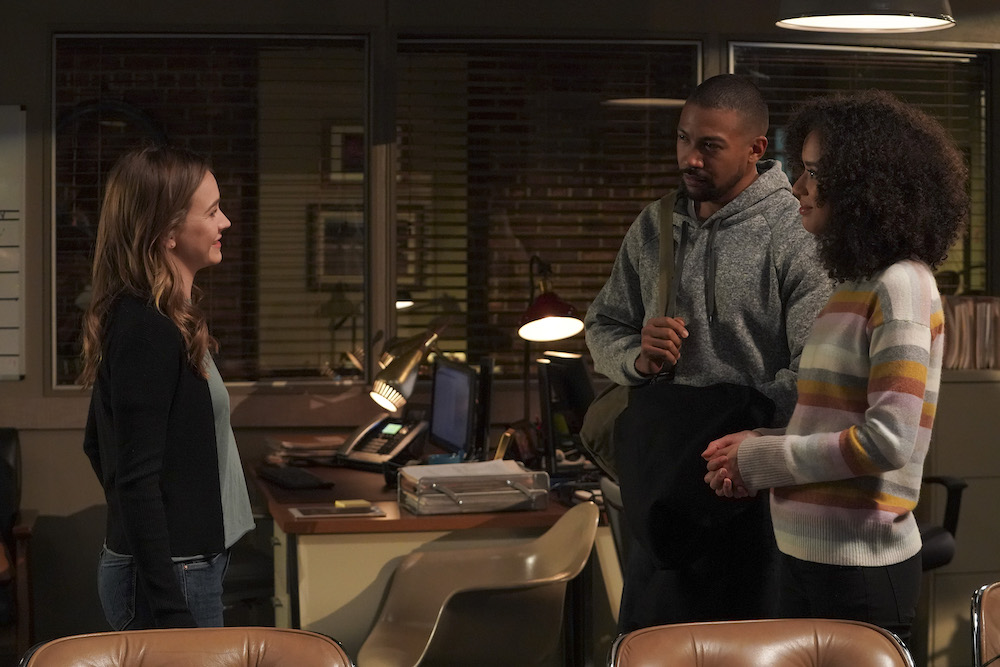 We're so sad For the People is coming to an end but, rest assured, the show will do its finale justice. It's election day and everyone is on high alert for voter intimidation—causing more than a few clashes. This one is going to sting for a lot of people, especially if you've been paying attention to the Mueller report. There isn't just tension in the voting booths, though—some secret relationships are heating up which means only one thing: They're about to come to light and people will get burned in the process. The finale sees our team facing personal challenges both inside and outside of the courts—which will make you wish they all had more time to grow.

Catch the finale of For the People on ABC on Wednesday.

From ABC:
On Election Day, Jay turns to Kate and the team for help after his parents and other voters are illegally intimidated at their polling place. Meanwhile, Roger and Jill's relationship is at an impasse when Sandra learns that they are romantically involved and challenges Jill's judgement. Elsewhere, Seth gets assigned to the case of a lifetime, but his anxiety increases when he is appointed a bodyguard to help protect him, all while Sandra and Ted take their relationship up a notch.

—

See You Yesterday
Fri May 17
On Netflix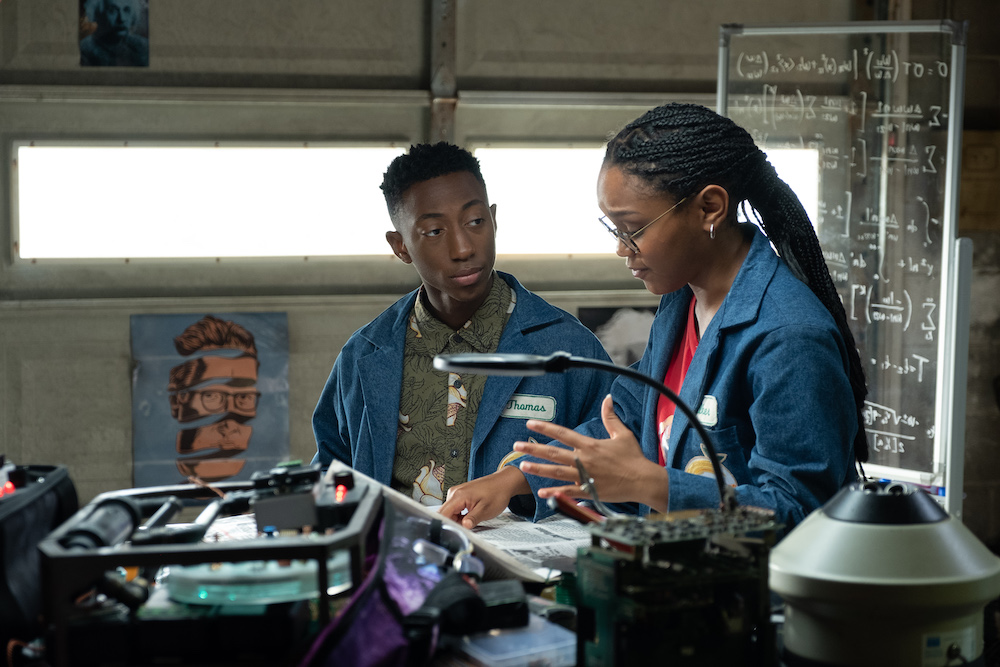 C.J. (Eden Duncan-Smith) and Sebastian (Dante Crichlow) are two high school kids who are just trying to invent time travel. Pretty normal stuff, right? Until life hits them with some hard lessons and they have to rise to the occasion in their own ways. When C.J.'s older brother Calvin (Astro) is shot and killed by police, the teens attempt to go back in time and save him. See You Yesterday is Spike Lee's new sci-fi adventure that packs a brutal punch in between the slushies, college applications, and high school drama you'd expect. The two leads are brilliant—you believe them, their friendship, and their journey. This one hurts. You'll feel every loss and say every name. The racial and political overtones are bold and powerful through the lens of children and all the more heartbreaking because of it. It's a story kids shouldn't have to learn but this reality uses sci-fi framing to deliver the truth in a poignant and accessible way for viewers of all ages. And the ending…it's a gut punch.
See You Yesterday hits Netflix on Friday.

From Netflix:
High school best friends and science prodigies C.J. and Sebastian spend every spare minute working on their latest homemade invention: backpacks that enable time travel. But when C.J.'s older brother Calvin dies after an encounter with police officers, the young duo decide to put their unfinished tech to use in a desperate bid to save Calvin. From director Stefon Bristol and producer Spike Lee comes See You Yesterday, a sci-fi adventure grounded in familial love, cultural divides and the universal urge to change the wrongs of the past.

—

Catch-22
Season 1
Fri May 17
On Hulu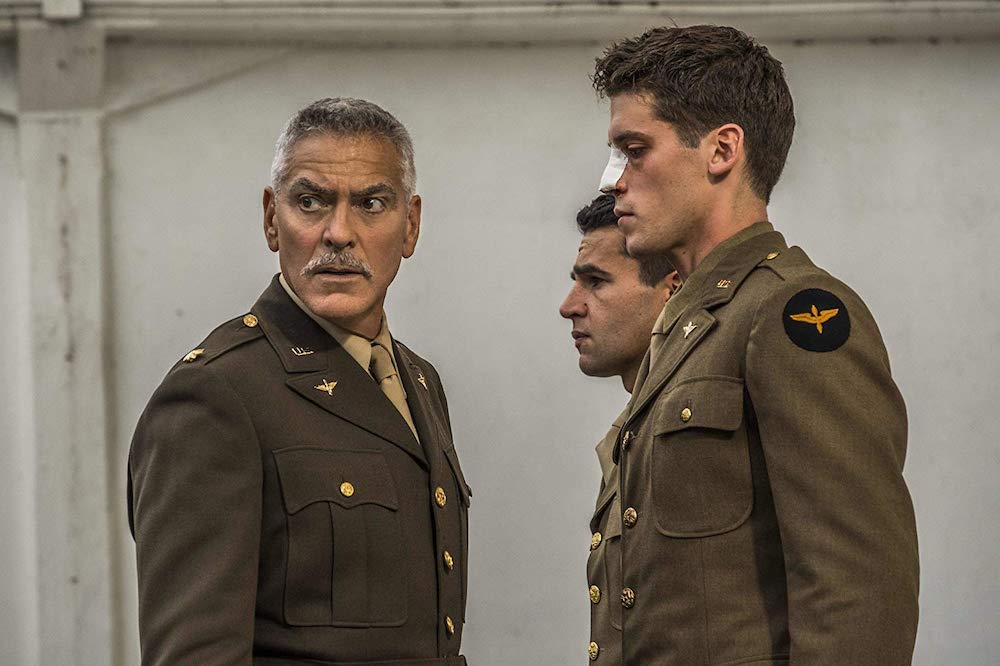 You know the story: An airman continues to fly increasingly ridiculous missions because he cannot quit due to the "insanity catch" (you can quit due to insanity but as soon as you ask to quit, that must mean you're sane because you still want to live…and therefore you cannot quit). It's a classic story based on the 1961 novel with satire-tinged themes that still (sadly) stand up today and Hulu's take walks all the familiar lines. Catch-22 the series captures the maniacal dichotomy the soldiers are caught between with artfully composed scenes that somehow capture the aesthetic beauty of war's brutality. Christopher Abbott portrays the protagonist, pilot Yossarian's slow descent into madness with a mix of charm and intensity. It's all in his facial expressions—the twitchiness, the fear, the underlying anger. Bravo to him. We're also saluting Lewis Pullman as Major Major, who has the nervous energy of a deer caught in the headlights of a corporate machine. George Clooney lends his acting prowess as the stickler Lieutenant Scheisskopf and is a delight to watch. The cast are phenomenal at walking the line between ridiculous caricatures and desperate men who are simply trying to get home. Catch-22 will pull you in and thrill you once more—make sure to have your copy of Joseph Heller's work handy because you'll be itching to re-read the novel after you've binged this limited series.

Catch-22 debuts on Hulu on Friday.

From Hulu:
Based on Joseph Heller's seminal novel of the same name, Catch-22 is the story of the incomparable, artful dodger, Yossarian (Christopher Abbott), a US Air Force bombardier in World War II who is furious because thousands of people he has never met are trying to kill him. But his real problem is not the enemy, but rather his own army which keeps increasing the number of missions the men must fly to complete their service. Yet if Yossarian makes any attempt to avoid his military assignments, he'll be in violation of Catch-22, a hilariously sinister bureaucratic rule which specifies that a concern for one's own safety in the face of dangers which are real and immediate is the process of a rational mind; a man is considered insane if he willingly continues to fly dangerous combat missions, but a request to be removed from duty is evidence of sanity and therefore makes him ineligible to be relieved from duty.
—

Nailed It!
Season 3
Fri May 17
On Netflix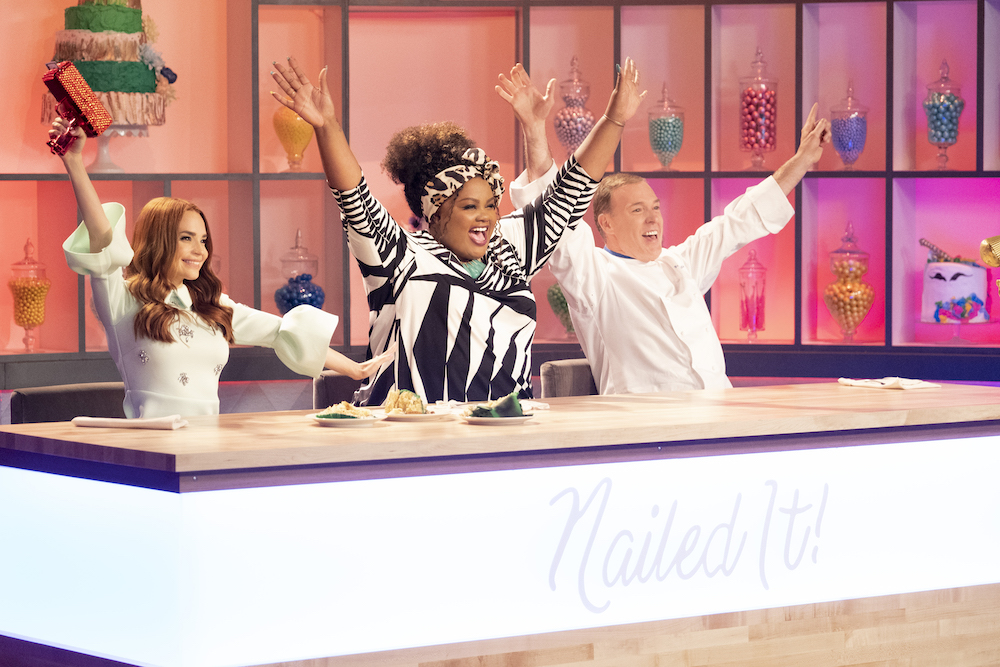 The best worst baking show on Netflix is back for round three and is proving third time's a charm. Nailed It! somehow devolves with every season, finding more and more #fails to make you giggle—but you're still cheering every contestant on with a sprinkling of hope. Just wait until the contestants try and make eclairs into characters—you'll be rolling on the floor with laughter in your very own eclair impression. (Honestly, it's still better than we could do, though, so…très bien!) From taking on Marvel superheroes to clowns to T. Rexes, there's no such thing as scary on this show, only deliciousness (even if it doesn't look all that appetizing).

Nailed It! S3 will be served up on Netflix on Friday.

From Netflix:
Everyone's favorite hot mess returns to Netflix for Season 3 of Nailed It! Hosted by Nicole Byer and Jacques Torres, home bakers with a terrible track record take a shot at re-creating edible masterpieces for a $10,000 prize.

—

Still Laugh-In: The Stars Celebrate
Fri May 17
On Netflix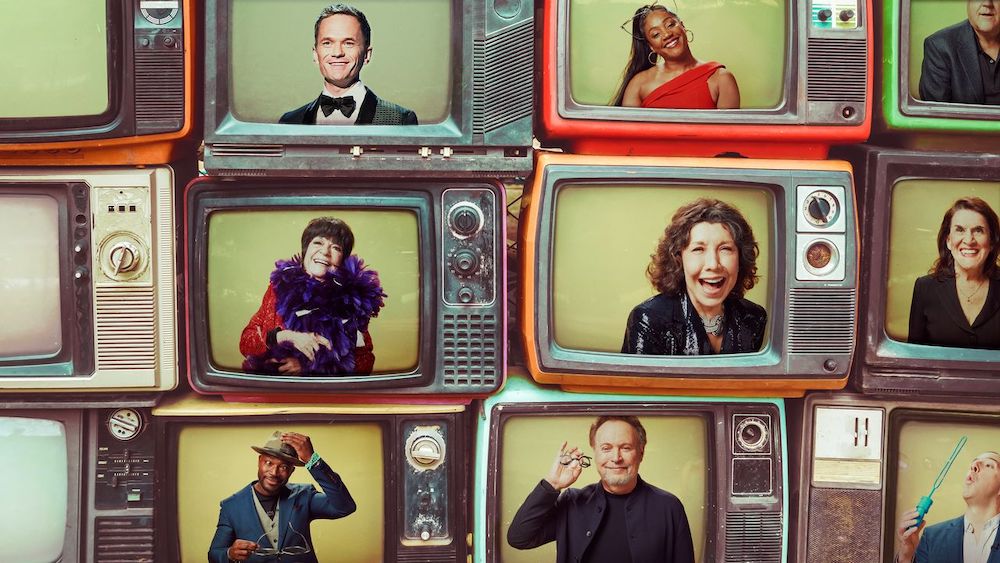 Netflix's new standup special just got the star treatment. To celebrate the 50th anniversary of the original hit show Rowan & Martin's Laugh-In, all your faves get dressed up and deliver some hit lines of their own in tribute. There's plenty of cameos and surprises as Still-Laugh-In pulls out all the stops—you'll even be treated to a musical number from Rita Moreno and Rita Wilson (what's not to love?). Whether you're a lifelong fan or you're just discovering the classic, this special will make you appreciate Laugh-In's long-running history of launching the careers of the best in the business.

Still Laugh-In comes to Netflix on Friday.

From Netflix:
The Netflix special will take quintessential sketches and acts from the original hit series and add a contemporary flair that will prove even 50 years later, Laugh-In never gets old. The celebrated lineup of stars include: Lily Tomlin, Billy Crystal, Tiffany Haddish, Neil Patrick Harris, Taye Diggs, Michael Douglas, Jay Leno, Rita Moreno, Rita Wilson, JoAnne Worley, Maria Bamford, Margaret Cho, Ron Funches, Brad Garrett, Nikki Glaser, Lisa Ann Walter, Bobby Moynihan, Cheri Oteri, Rob Riggle, Jeff Ross, J.B. Smoove, Tony Hale, Jon Lovitz, Natasha Leggero and more.
—

Killing Eve
"Wide Awake" – Season 2, Episode 7
Sun May 19 – 8PM
On BBC America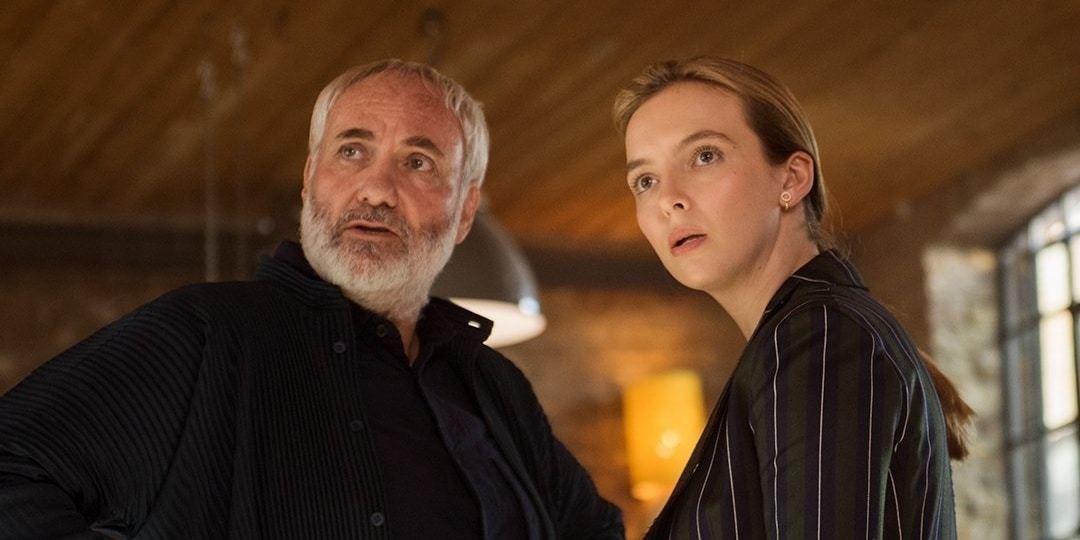 This week it's Eve's (Sandra Oh) turn to get jealous. Villanelle (Jodie Comer) is getting closer to her mark which means Eve isn't the only one who's completely enthralled. As Villanelle—or should we say Billie—jets off to Rome, Eve turns into the stalker. The emotional, visual, and storyline parallels are beautifully orchestrated to bring Killing Eve full circle…or is it full twist? Watching these two dance around each other only gets more gripping and wholly seductive. Then the show tips over the edge to reach a climax and everyone's feeling the dizzying effects—including you.

Killing Eve airs on BBC America every Sunday.

From BBC America:
Villanelle dives deep into the dangerous world of her target under the guise of her newfound persona, Billie. Eve may have worrying competition for Villanelle's affections.

—

Game of Thrones
Series finale
Sun May 19 – 9PM
On HBO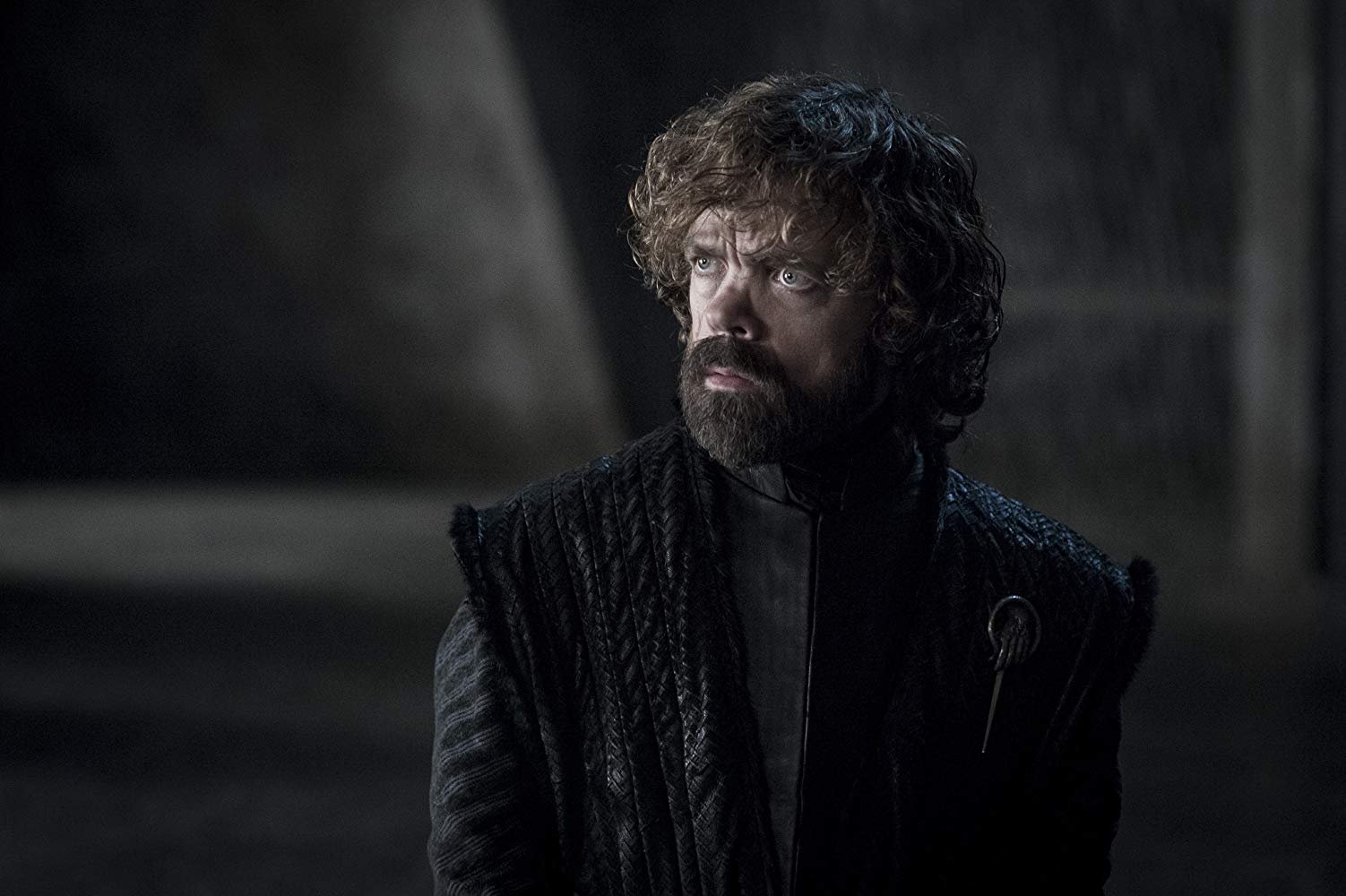 The end is nigh: Game of Thrones just burned pretty much everyone to a crisp and now, out of the ashes, comes…what? A phoenix? A fresh start? Not likely—there are still enough players in the game for one last bloody showdown. (Not that there's much left to rule…but did you really expect anything else?) Cast your predictions now and prepare to have the one true question answered: Who will win the Iron Throne?

Game of Thrones hits HBO on Sunday.

From HBO:
Series finale of the award-winning HBO series.