This week: Into the Badlands, The Bold Type, Modern Family, For the People, Doom Patrol, Special, Huge in France, Killing Eve, American Gods, Game of Thrones
Into the Badlands
"Cobra Fang, Panther Claw" – Season 3, Episode 11
Mon Apr 8 – 10PM
On AMC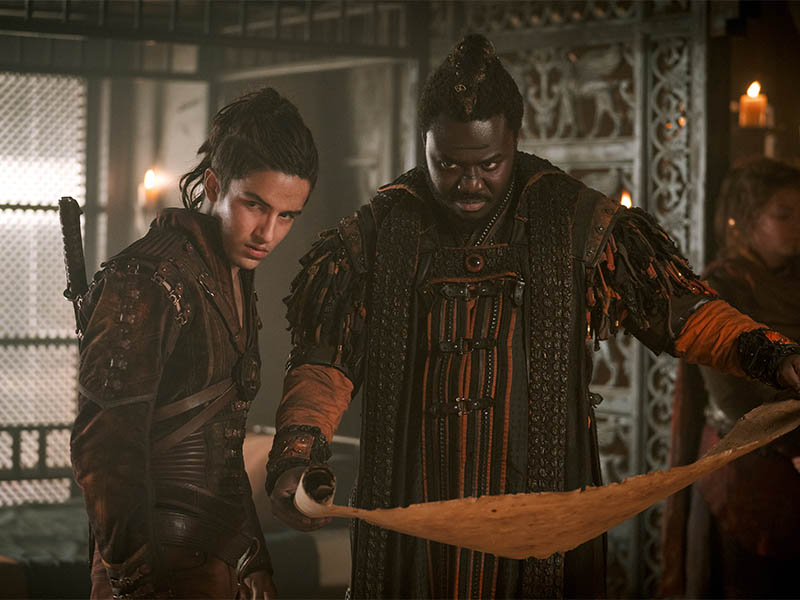 **idobi rated: ❤️❤️**
We've never seen an episode escalate so much in 43 minutes. "Cobra Fang, Panther Claw" doesn't ease you in, either. Pilgrim's (Babou Ceesay) reign of terror continues to sweep the Badlands. He faces off with The Master (Chipo Chung)—we ain't telling you who comes out on top but we will say the fight will go down in history. M.K. (Aramis Knight) is on the wrong path and we're afraid it'll be too late for him to turn back—check the signs, M.K.! Don't do it! Sunny (Daniel Wu), Bajie (Nick Frost), The Widow (Emily Beecham), and Nix (Ella-Rae Smith) transport Ankara (Clare Higgins) back to the Monastery. (Sunny might not be impressed by his roadtrip company but we'd be delighted to play car-games with Bajie.) It's a light reprieve from all the blood…but we all know that won't last. Tilda (Ally Ioannides) and Gaius (Lewis Tan) are on their way to take on his sister…if she doesn't get to them first. Baron Chau (Eleanor Matsuura) has a fairground full of horrors prepared and it's a ride scarier than any haunted mansion. Can The Widow save them in time? Damn, the end is nigh in the Badlands which means the knights in its game are falling hard and fast—and you'll gasp with every blow.

Head Into the Badlands on AMC tonight.

From AMC:
The Widow and Baron Chau finally face off; Sunny and Bajie discover a new foe, the Black Lotus.

—

The Bold Type
"The New Normal" – Season 3 premiere
Tues Apr 9 – 8PM
On Freeform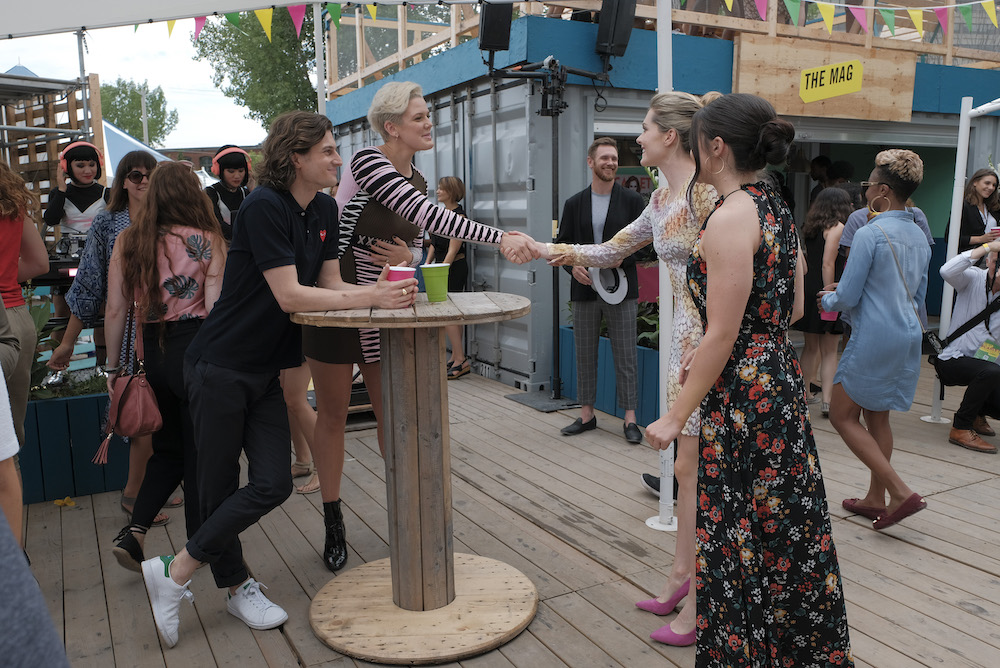 **idobi rated: ❤️❤️**
When your friends get caught up in cuffing season, what do you do? Do you sit around and smack yourself in the face (and the feels) with their Insta posts? Or do you throw yourself into work? At least Kat (Aisha Dee) isn't the only one having trouble dealing with her emotions—Jane (Katie Stevens) just got thrown a curveball by Sutton (Meghann Fahy) AND she got off on the wrong foot (or the wrong taxi) with Scarlet's new head of digital Patrick (Peter Vack). Scarlet just got a big shakeup and not everyone is happy about it—but these challenges are exactly where The Bold Type thrives. Jane, being the impossible Jane, is going to do everything she can to uproot Patrick and he's welcoming the challenge…ooh, do we sense some electricity or is it just the buzz of his social media following? Speaking of #InstaFame, Patrick asks Kat to step up her game but we all know how unhealthy social media can be. She's struggling to keep up the #gramlife but her girls always have her back. This episode will make you wanna call up your best friends just to tell 'em how much you appreciate their support. It'll also make you realize how much you missed The Bold Type. Season 3 is back with a bang—set to a fabulous Betty Who performance—and we're still cheering on our girls for serving up honesty even when things get tough.
P.S. Hey Freeform, stop using Alex (Matt Ward) to further the girls' stories. Let him live too.
The Bold Type is back on Freeform tomorrow.
From Freeform:
Picking up right after the heartbreak, romances and uncertainties from the season two finale in Paris, Jane, Kat and Sutton are back in New York City and dealing with the aftermath of some major decisions. Scarlet Magazine brings in Patrick Duchand to run the digital branch, effectively knocking Jacqueline down to only running the print magazine. Meanwhile, Jane has picked her guy, but is frustrated that a man is put in charge of a women's magazine. Kat struggles to keep up happy appearances on social media and as a speaker at the Scarlet Summit, while secretly suffering heartache, and Sutton and Richard enjoy their romance in the limelight and discuss moving in together.

—

Modern Family
"Can't Elope" – Season 10 finale
Wed Apr 10 – 9PM
On ABC

Ten seasons strong and our Modern Family are growin' up—celebrate the season finale with a wedding…and two new additions to the Pritchett crew!

Watch the season finale of Modern Family on ABC on Wednesday.

From ABC:
Haley and Dylan's plan to quietly elope before the babies are born doesn't go as smoothly as they had hoped. Meanwhile, Jay continues to try and get his new business off the ground by courting an Instagram celebrity.

—

For the People
"You Belong Here" – Season 2, Episode 6
Thurs Apr 11 – 10pm
On ABC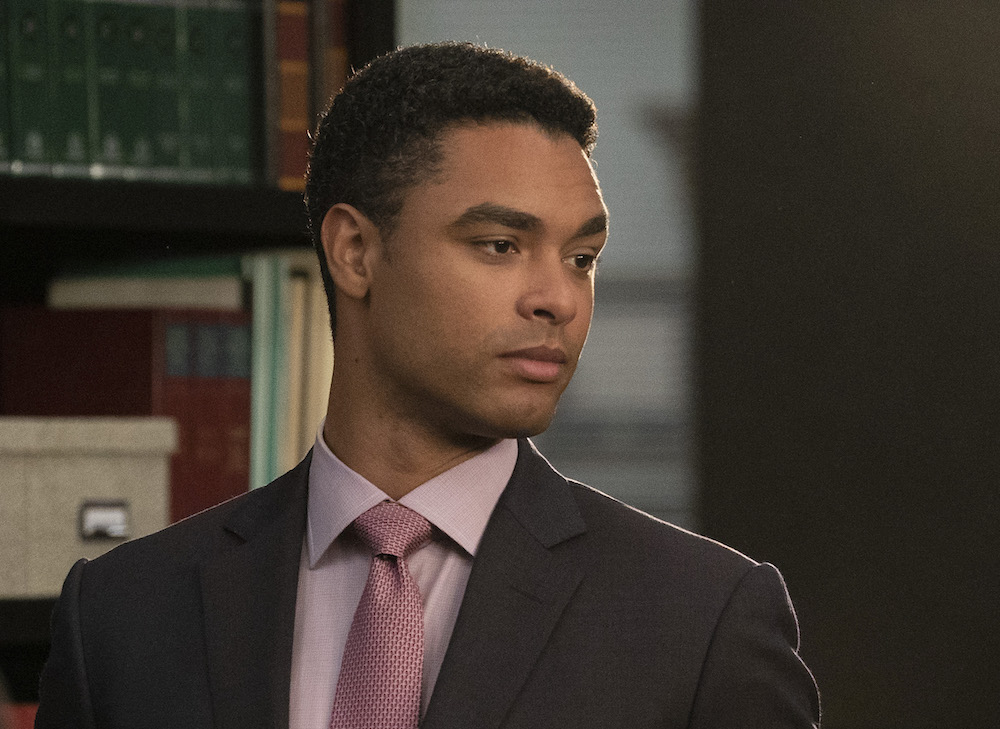 There's a moment in everyone's life when you realize it's time to outgrow the ones who taught you. This week on For the People the student attempts to become the master when Leonard (Regé-Jean Page) takes on the litigating legend Philip Kaws (guest star Obba Babatundé)…but has he overestimated his knowledge of the ever-complicated legal system? He's not the only one feeling out of his depth this week as Jay (Wesam Keesh) takes on his very first drugs case…and is forced to find unconventional ways (or people) to win. For the People excels when it forces its young lawyers to step outside their comfort zone—whether it's in court or blowing off steam in the boxing ring—and regardless of who wins or loses, the show proves again and again the strongest people are the ones who get back up and try again.

For the People returns to ABC on Thursday.

From ABC:
Leonard takes on one of the country's best and most prolific litigators in a case that leads him to grapple with his personal feelings related to race and privilege in America. Back at the public defender's office, Jay takes on his first drug case, but things heat up when he has to work with a rather unconventional lawyer. Elsewhere, Sandra tries to prove she's not a workaholic and bonds with Ted over boxing to let off some much-needed steam.

—

Special
Season 1
Fri Apr 12
On Netflix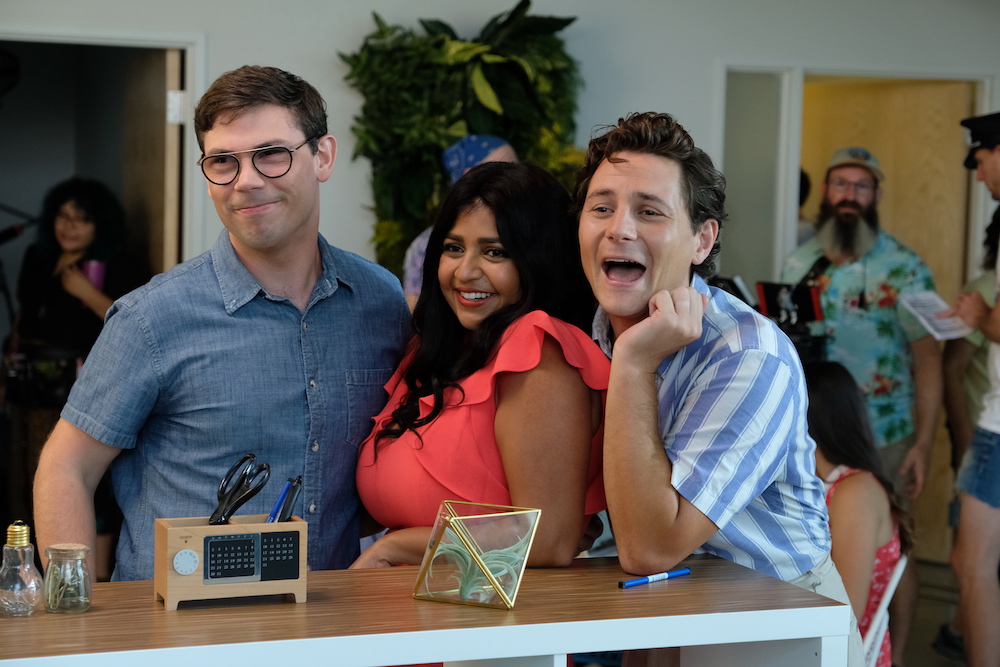 This show lives up to its name: Special is finally giving us a comedy featuring a disabled lead that's done right. Yay Netflix! Special follows Ryan (Ryan O'Connell based on his memoir I'm Special: And Other Lies We Tell Ourselves), a young gay man with cerebral palsy, who gets a job writing about his life (or, well, some half-truth about it anyway) at a progressive yet completely insane blog. Along the way he makes some new and totally awesome friends and finds some romance with a cutie. Ooh, it'll make you squeal! What we love most about this show is it's not focused on Ryan's CP. It just one part of a myriad of other descriptions and issues that lead him to his coming of age. Ryan is a whole, real, multi-faceted, sometimes shitty, person. That's why he's snackable. And when he's an asshole he's held accountable by his friends, which means they're true ride or dies. For real, we want to be friends with Kim (Punam Patel)—stay fabulous, sweetie. Special makes your heart ache with love and sadness while also making you giggle. Cheers to that!

Special debuts on Netflix on Friday.

From Netflix:
Special, is a distinctive and uplifting new series about a gay man, Ryan with mild cerebral palsy who decides to rewrite his identity and finally go after the life he wants. After years of dead-end internships, working in his pajamas as a blogger and communicating mostly via text, Ryan eventually figured out how to take his life from bleak to chic and began limping towards adulthood. The offbeat comedy is based on series creator and star Ryan O'Connell's memoir, "I'm Special: And Other Lies We Tell Ourselves." O'Connell also serves as executive producer alongside Jim Parsons.

—

Huge in France
Season 1
Fri Apr 12
On Netflix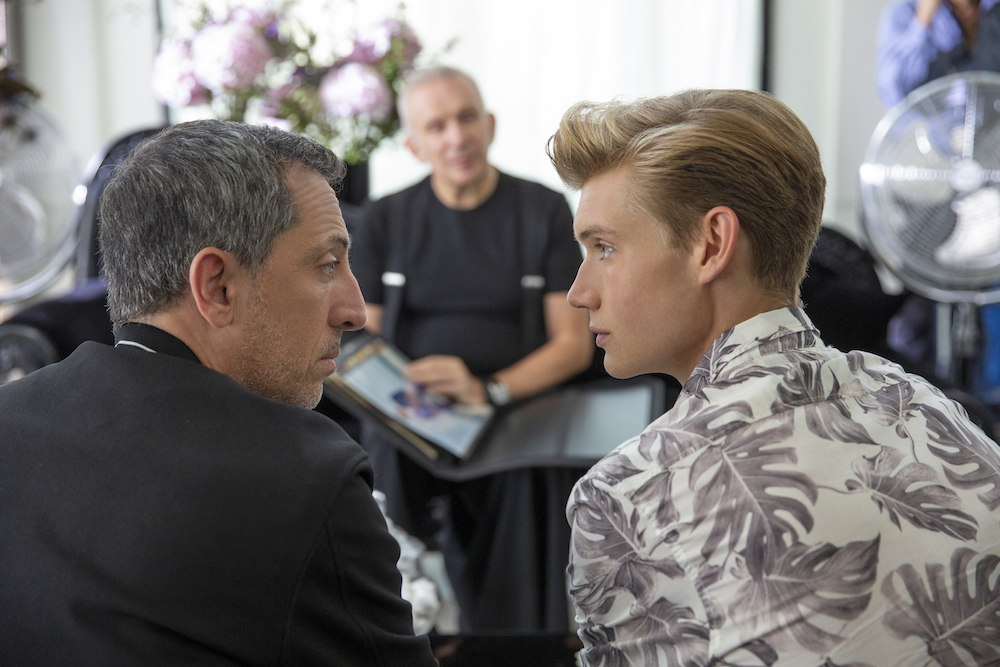 Watching Huge in France, if you're someone who grew up in France but now works in American pop culture, makes for an interesting time. Every french person and their maman knows who Gad Elmaleh is—he's a national treasure. That makes this show even more bizarre to watch and the jokes may land a little harder. Huge in France follows Gad as he moves to LA to reconnect with his son—where nobody knows him and they couldn't care less to find out. Luke (Jordan Ver Hoeve), an aspiring model, wants nothing to do with his father. He'd rather hit the gym with his stepdad Jason (Matthew Del Negro), who he considers his real dad (when he's not throwing a temper tantrum over some hair paste). Gad has the unabashed arrogance of a star who's too used to the spotlight and the lack of self-awareness to mess things up in his own ridiculous ways. Watching him try to navigate a completely different culture where fame and status are so different is awkward and painful and funny. But unfortunately the same reason the show finds its laughs is the same reason it won't completely connect with American audiences. The humor doesn't always translate and the "but this is America" jokes start to wear thin after a few episodes.

Stream Huge in France on Netflix on Friday.

From Netflix:
Gad is a hugely famous comedian… in France. At an emotional crossroads, he leaves it all behind and moves to Los Angeles in an attempt to reconnect with his estranged, comedy hating, 16-year-old male model son. Sadly he'll have to do it without a single celebrity perk.

—

The Perfect Date
Fri Apr 12
On Netflix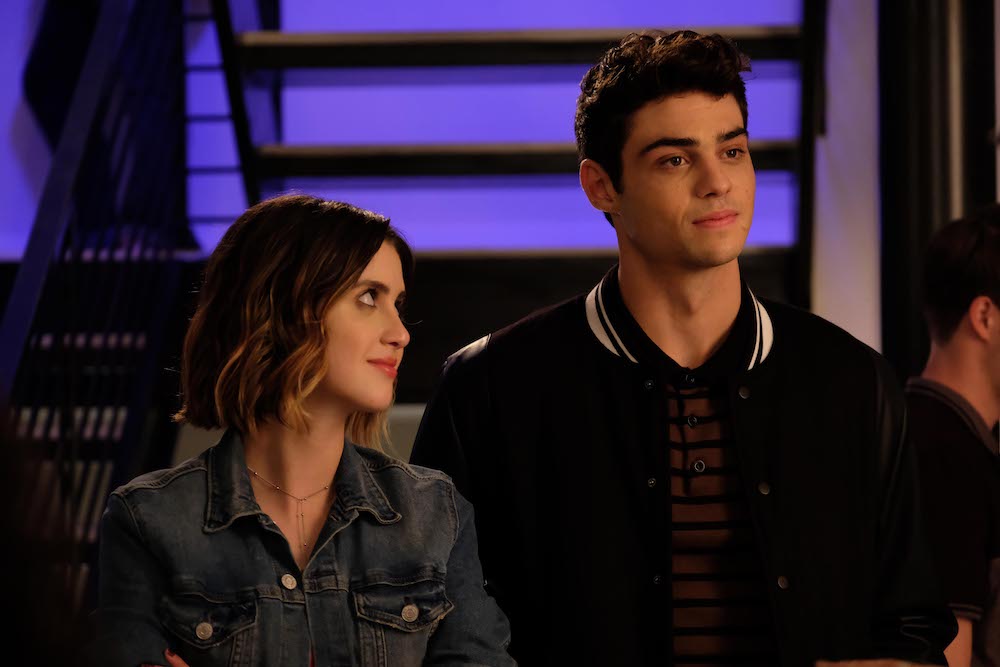 Netflix's (and your) crush on Noah Centineo continues with The Perfect Date. Noah is about to take you out…well, sorta…with this new YA rom-com. Centineo will be playing Brooks Rattigan, a high school student who needs a new and extraordinary extracurricular activity in order to stand out when applying to Yale (not to mention he could use the money). So he starts posing as the perfect stand-in date for all the single girls out there in need of a plus one—starting with Laura Marano (who looks totally badass in her role as Celia). To no one's surprise, his business takes off, and along the way he meets the girl of his dreams aka Camila Mendes. But he soon learns he might be missing something—or someone—to make his plus one a permanent status. It looks cute but it doesn't quite have the spark of films like To All The Boys I've Loved Before so we're not sure about this one yet. But if it works, it'll be another hit for Netflix's growing YA roster.

Go on The Perfect Date on Friday, only on Netflix.

From Netflix:
Brooks Rattigan (Noah Centineo) has the academic chops to get into his dream Ivy League school, but what he's missing is an outstanding extracurricular — and the money. When he seizes on an opportunity to make some extra cash by posing as the boyfriend of a self-assured, combat boot-loving girl named Celia Lieberman (Laura Marano), he finds he has a knack for being the perfect stand-in. Together with his programmer friend Murph (Odiseas Georgiadis), Brooks launches an app selling himself as a plus-one for all occasions. Along the way, he meets the girl of his dreams (Camila Mendes). But when business starts to boom, Brooks must reassess everything he was once sure of.

—

Doom Patrol
"Jane Patrol" – Season 1, Episode 9
Fri Apr 12
On DC Universe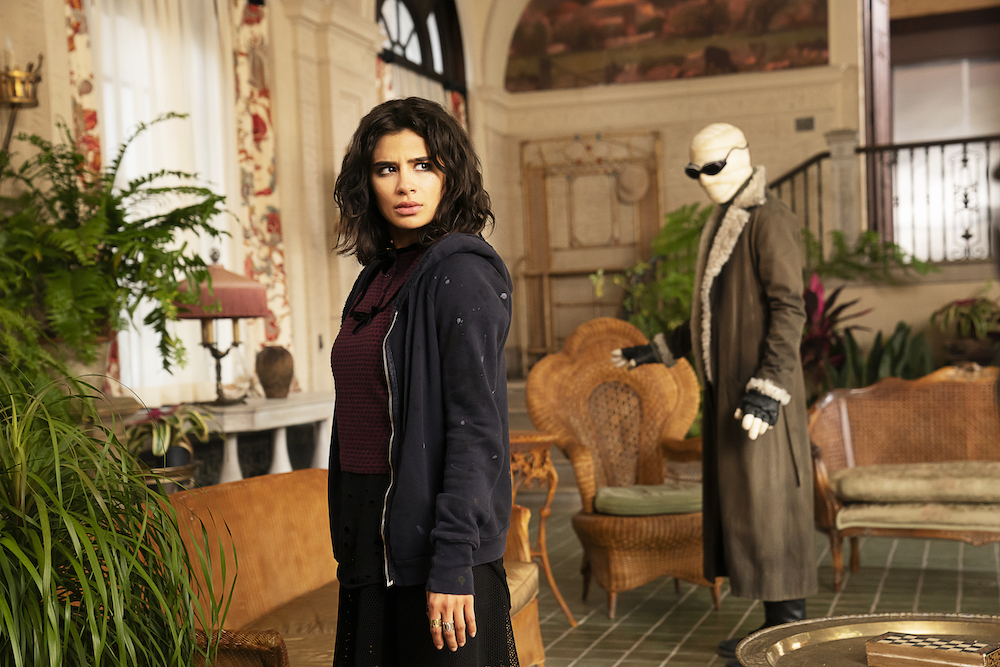 Jane's (Diane Guerrero) getting some much-needed counsel from the Weird Sisters this week. Are we talking about some of Jane's own personalities? Y'know, we're not entirely sure. She dives deep into The Underground, which will be a treat for all you comic book fans. AND, being the hero that he is, Cliff (Brendan Fraser) goes after her, but he may end up being the one who needs saving. The way Doom Patrol turns the issue of mental health into a fantastical yet tangible manifestation is fascinating and will take you on a surprisingly cathartic journey.

Stream Doom Patrol every Friday on DC Universe.

From DC Universe:
Jane retreats into The Underground, a treacherous place deep within her own mindspace, where she encounters her many personas and dark traumas of her past.
—

Killing Eve
"Nice and Neat" – Season 2, Episode 2
Sun Apr 14 – 8PM
On BBC America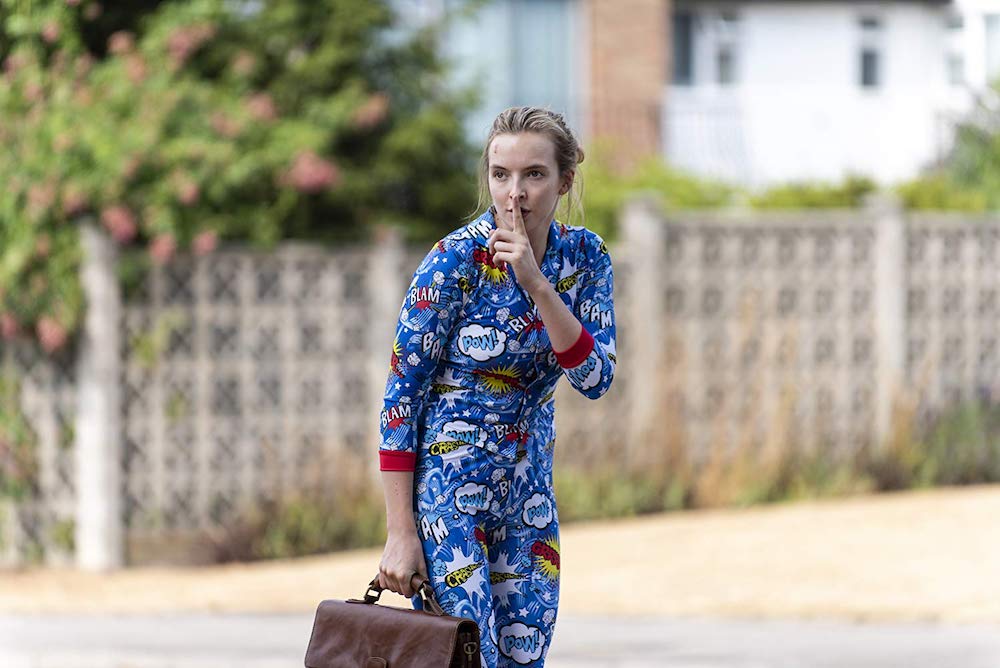 While Villanelle (Jodie Comer) is recovering physically and Eve (Sandra Oh) is recovering emotionally, they both end up on different paths. One includes a new murder case that threatens to take Eve's attention off of Villanelle—neither of whom are happy about it. Another path includes fighting off a thing that goes bump in the night of a different kind. There's a moment when the show—which has long teetered on the brink—falls off the edge into insane. There's no going back now and you'll be falling right alongside it. You don't know who to trust or whether they've all lost their minds…either you'll end up hugging yourself in the bath or laughing maniacally at a violent joke. That's what Killing Eve does to you: It twists every sense of morality and detection you have until you don't know what's real or what's right anymore. (read our [p]review)

P.S. Shoutout to Killing Eve's renewal for season 3!
Killing Eve airs on BBC America every Sunday.

From BBC America:
Carolyn introduces Eve to her new team before Eve briefs them on the Villanelle case. Villanelle, needing to lie low while she recovers, finds a Good Samaritan to take her in and care for her.

—

American Gods
"Donar the Great" – Season 2, Episode 6
Sun Apr 14 – 8pm
On STARZ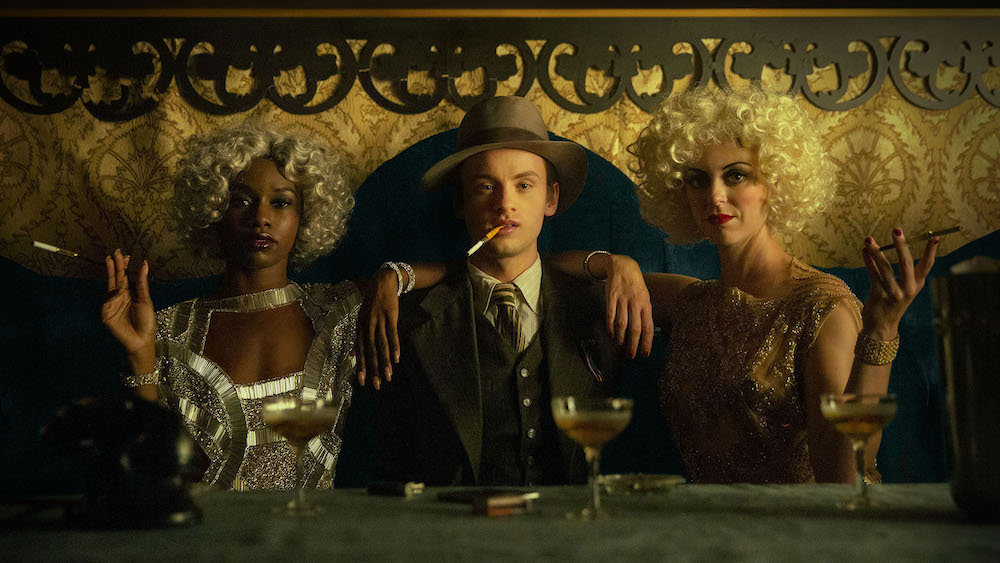 The old gods are taking us dancing this week…burlesque dancing all the way through Wednesday's (Ian McShane) memories. He plays some old tricks as the new gods start to creep into his marvelous show. Wednesday's mission to repair what was broken over time and regain his old power leads him and Shadow (Ricky Whittle) to the mall (yup) to find some dwarves (because who better to fashion weapons of war than dwarves?). In doing so we get to find out more about Odin and dive into some myths you may not have heard before. And y'all, Odin brings the thunder. These are the American Gods stories we signed up for—the ones that kept us turning page after page and hitting next episode in season one—telling us mythical stories with so much life you forget you're learning what school never taught you. Did you know that America has its own god? Neither did we (and she's amazing!). Getting to see a more "human" side to Wednesday only adds to the appreciation you feel for his character—and in turn for Ian McShane for making you believe it—whether it's the whole truth or not.

American Gods airs on Sunday, only on STARZ.

From STARZ:
Shadow and Mr. Wednesday seek out Dvalin to repair the Gungnir spear. But before the dwarf is able to etch the runes of war, he requires a powerful artifact in exchange.
—

Game of Thrones
Season 8 premiere
Sun Apr 14 – 9PM
On HBO
Winter is here—so what else would you be doing than staying in on Sunday night to obsess over season 8 of Game of Thrones?
Game of Thrones returns to HBO on Sunday.

From HBO:
Season premiere of the award-winning HBO series.