This week: 9-1-1, Into the Badlands, The Bold Type, The Act, For the People, Dead to Me, Tuca & Bertie, Knock Down the House, Doom Patrol, Killing Eve, Game of Thrones

9-1-1
"Bobby Begins Again" – Season 2, Episode 16
Mon Apr 29 – 9PM
On FOX
New episodes of 9-1-1 air every Monday on FOX.
From FOX:
Bobby Nash decides to move to Los Angeles in the hopes of restarting his life after a devastating tragedy that struck his family back in Minnesota, but in Los Angeles, he first meets Athena Grant and works his way to captain of the 118.

—
Into the Badlands
"Requiem For the Fallen" – Season 3, Episode 15
Mon Apr 29 – 10PM
On AMC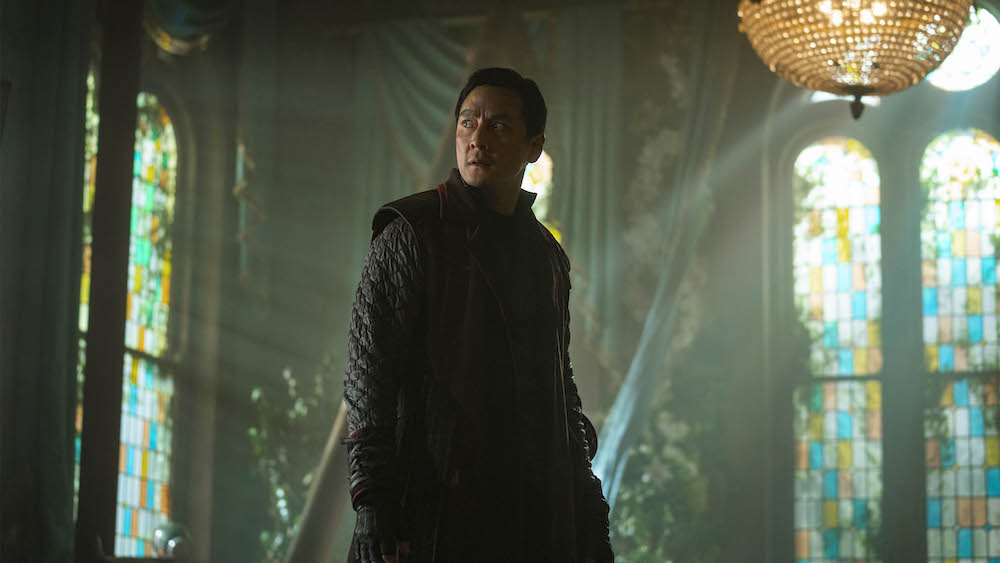 **idobi rated: ❤️❤️**

Nix (Ella-Rae Smith) is on a mission to avenge Castor and her fight is beautifully shot but ruthlessly bloody and brutal. If you didn't think Pilgrim (Babou Ceesay) was a monster before, this episode will send his reputation into infamy. He has no love left for his family…and that may just be his downfall. Even Cressida (Lorraine Toussaint) is having doubts (ooh, you'd better keep all three eyes on her) and MK (Aramis Knight) is paying for his sins—is it too late for him? Sunny (Daniel Wu) and Bajie (Nick Frost) call in some of their sins in a desperate team-up against Pilgrim. While they're all preparing for the final battle, The Widow (Emily Beecham) receives some unexpected news and gets even more mixed reactions. Is there any hope left? Not for Nathaniel (Sherman Augustus)—he's ready to end it all, even if that means marching to almost certain death. The characters keep asking, "what happens when this is all over?" and it'll make you contemplate a world without new Into the Badlands episodes after next week—this is one goodbye that won't be easy.

Head Into the Badlands on AMC tonight.

From AMC:
Sunny, Bajie and Gaius seek out an unlikely ally in the fight against Pilgrim; Cressida has a disturbing revelation; the Widow questions her future.
—

The Bold Type
"The Deep End" – Season 3, Episode 4
Tues Apr 30 – 8PM
On Freeform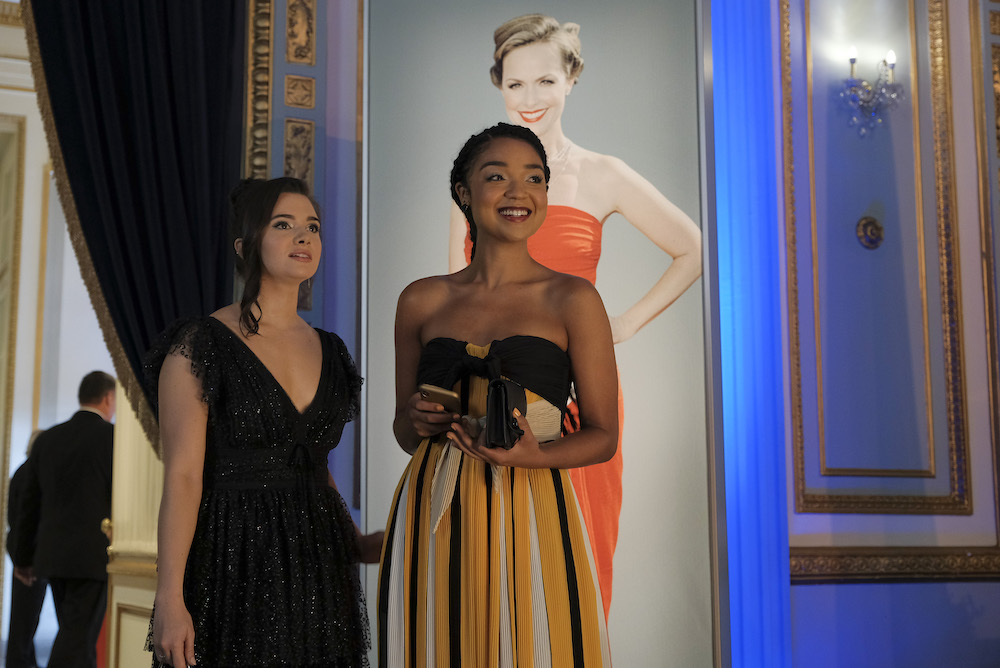 **idobi rated: ❤️❤️**

Oooh, Patrick (Peter Vack) is really pushing Jane's (Katie Stevens) buttons (and ours—he's so good at being slimy). He's going up against Jacqueline (Melora Hardin) yet again because apparently the boy has learned nothing since he started. Jane takes out her frustrations on some pottery (with a baseball bat—damn, girl can hit!). She's got her game face on…until she gets thrown a curveball and needs Jacqueline's help. Take that, Patrick! Speaking of curveballs, Kat (Aisha Dee) has to decide whether to run for office—if Scarlet will even allow it. Does she want her whole life (and not just her social media presence) on display? Her decision opens up important conversations about health, privacy, and taking ownership of your body. What happens next will inspire you. Meanwhile Sutton (Meghann Fahy) is working on her dress to submit for a prestigious fashion program…or at least, she's supposed to be. Helping Oliver (Stephen Conrad Moore) look after his daughter is much more important, right? This week's episode is one to cheer for—your three girls make important choices in ways you might not expect but they're for damn good reasons. And they'll make you think about the choices you make too. You've gotta thank The Bold Type for that.
The Bold Type airs on Freeform tomorrow.
From Freeform:
Jane stumbles on the scoop of a lifetime, but Jacqueline turns down the pitch when her impending 10th-anniversary gala and continued power-struggles with Patrick force her to contemplate her future with Scarlet. Sutton preps a design seminar application for Oliver's recommendation, but he remains distracted by things in his personal life. Kat decides to run for City Council but reconsiders when she learns what the opposition might spin about her past.

—

The Act
Season finale
Wed May 1
On Hulu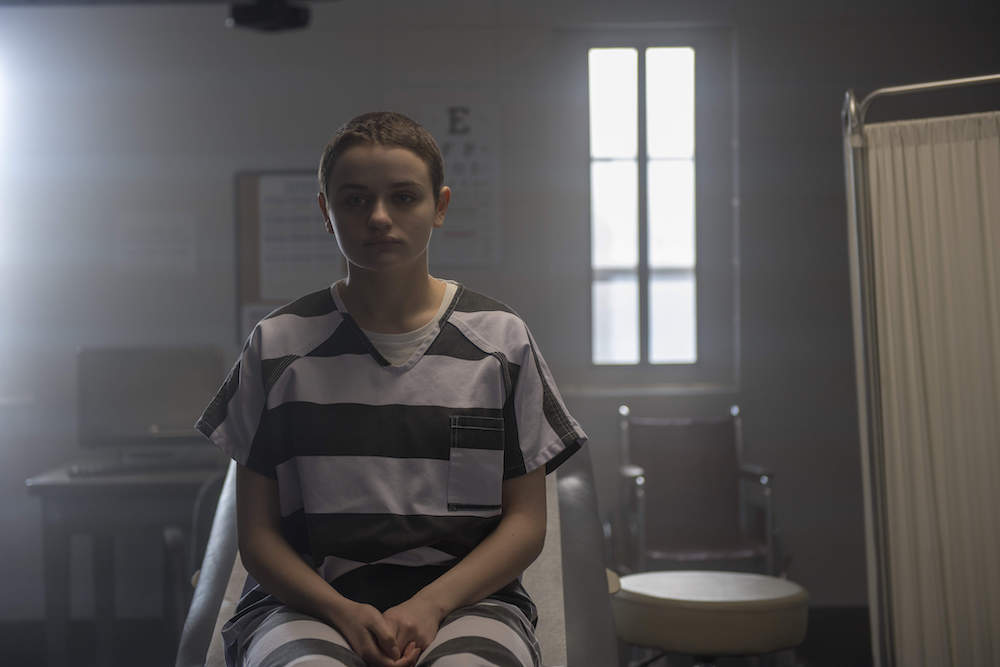 We all know how the case of Gypsy Rose Blanchard and her mother Dee Dee ended. Now we get to see the dramatized version of the repercussions. Gypsy (Joey King) is in a new kind of prison and, even after everything she's done, you still want to feel empathy. She's still just a kid in many ways, still eager to please Lacey (AnnaSophia Robb), still trying to explain away her actions. The series has earned every emotional twist to your gut as you watch the community try to recover. You'll be angry and sad at the opinions of those on the outside but, at the same time, you'll understand them. You'll be conflicted by your feelings about seeing Gypsy in handcuffs—it is right and yet feels so wrong all at once. That's the truly unsettling nature of The Act and what makes it so compelling—you'll come to terms with the depth of the lies and abuse alongside everyone else.

Stream the season finale of Hulu's The Act on Wednesday.

From Hulu:
Gypsy fights for her life by defending her actions, while Mel & Lacey realize that behind closed doors things were not always as they seemed.

—

For the People
"Moral Suasion" – Season 2, Episode 8
Thurs May 2 – 10pm
On ABC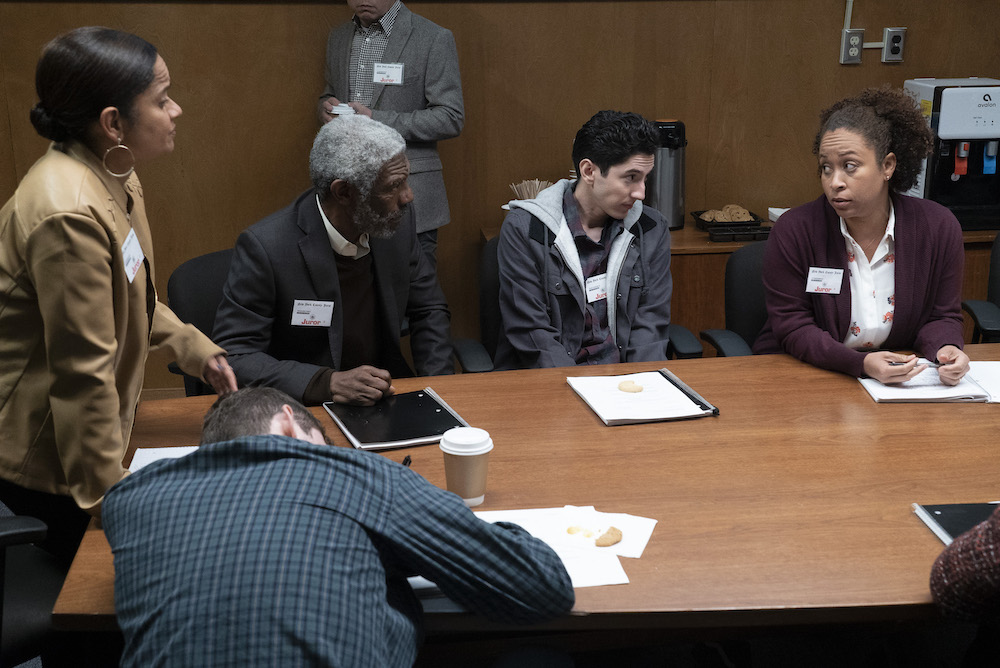 For the People is going for a gut-punch with this week's episode. "Moral Suasion" sees Allison (Jasmin Savoy Brown) defending a black man who was arrested for illegally selling cigarettes, which is a reflection of Eric Garner's brutal killing by police for the same "offense". The defendant's bail is set to one hundred thousand dollars—yup, you heard that right—and he is facing five years (YEARS) in a prison that has already beaten him bloody. Is your blood boiling yet? It will be soon. If the implications of this case aren't obvious enough, we're going to spell it out: The justice system is unjustly and disproportionately biased towards incarcerating and sometimes executing people of color for petty crimes that white people would most likely get away with. We wish For the People didn't have to show cases like this that are so deeply grounded in reality—but, until the legal system changes, we applaud the show for raising awareness about such a dire issue.
Catch For the People on ABC every Wednesday.

From ABC:
Allison defends a man arrested for selling illegal cigarettes and is determined to get him released without bail. Elsewhere, Judge Byrne is called to jury duty where his excitement for a chance at experiencing the criminal justice system from another perspective is quickly tempered by the harsh realities of the process. Meanwhile, Sandra is still emotionally recovering after sending her client to prison for murder.
—

Dead to Me
Season 1
Fri May 3
On Netflix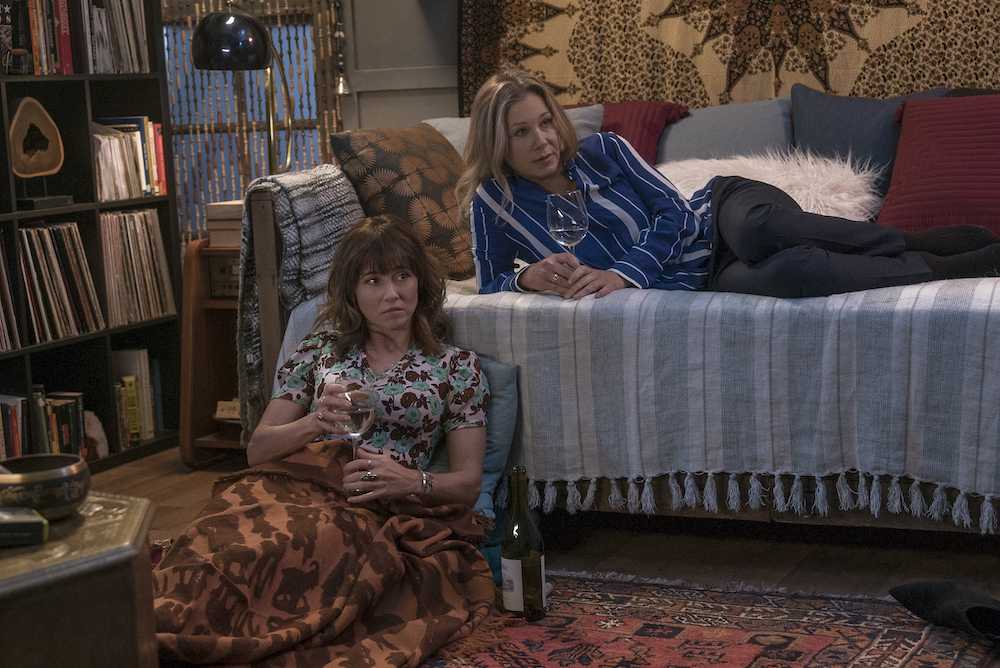 Grief can do strange things to you and Dead to Me explores some of the…uh, stranger aspects in this offbeat comedy-drama. To tell you anything more than the premise of Dead to Me would spoil what's coming, and incur the wrath of Netflix, so here's the setup: Jen's (Christina Applegate) husband was killed in a hit-and-run. She has some…anger issues about it (and a hatred of Lamborghini-driving speedsters). She's also obsessed with finding her husband's killer—examining any cars with dents in her neighborhood. The grief is keeping Jen up at night so she attends group counselling, where she meets Judy (Linda Cardellini). The two instantly bond over their shared weirdness and hatred for "lame therapy techniques". It isn't long before the pair are living together…but they don't know each other as well as they might think. There are lies you'll never see coming and secret pain both women try to hide.
Applegate plays the grieving widow with impassioned force (with a capital F-you), you feel the pain radiating from her in every angry explosion and in every quiet moment. Cardellini is a wonderful counterpart in her shared grief and conflicted feelings, helping her new friend out by simply by being there. The two women drive the story, pulling you in completely while you wonder what twist is going to come next. Clear your schedule because Dead to Me is a series you're going to need to binge-watch in one sitting—it's that compelling.

Dead to Me arrives on Netflix on Friday.

From Netflix:
Jen (Christina Applegate) is a sardonic widow determined to solve her husband's recent hit-and-run murder. Judy (Linda Cardellini) is an optimistic free spirit who's recently suffered her own tragic loss. When the two women meet at a support group, they become unlikely friends despite their polar-opposite personalities. But as they bond over bottles of wine, Entenmann's cookies and a shared affinity for The Facts of Life, Judy desperately tries to shield Jen from a shocking secret that could destroy her life as she knows it. DEAD TO ME, created by Liz Feldman (2 Broke Girls, One Big Happy), is an addictive dark comedy that dives into the painfully unfiltered, weirdly funny waters of grief, loss and forgiveness.

—

Tuca & Bertie
Season 1
Fri May 3
On Netflix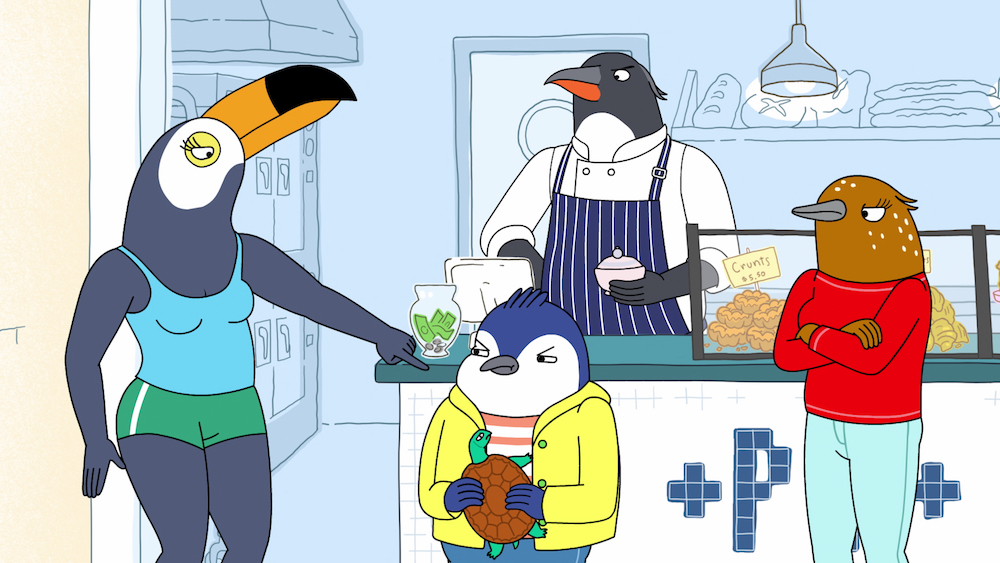 Coming from the same team behind Bojack Horseman, Tuca & Bertieis the kind of show that is probably mind-blowing if you watch it when you're Netflix & smokin' (just sayin'). Tuca & Bertie is a trip in itself and will smack you in the face with colorful animation and even more colorful characters. Tuca (Tiffany Haddish) is an outrageous millennial toucan who lives in the moment (a little too much) and makes up songs about whatever-the-hell shenanigans she drags Bertie (Ali Wong) into. Bertie is the long-suffering best friend who just wants to live a normal songbird life and move in with her boyfriend Speckle (Steven Yeun)…except she has a lot of anxiety and needs Tuca to help her unwind more than she knows. The show may be completely ridiculous but their relationship is a true representation of close friends who become family. Tuca & Bertie has some funny one-liners and you'll enjoy them when they get a chance to hit, but the show is a little too much to watch before 4:20am.

Stream Tuca & Bertie on Netflix on Friday.

From Netflix:
Tuca & Bertie is an animated comedy series about the friendship between two 30-year-old bird women who live in the same apartment building: Tuca (Tiffany Haddish), a cocky, care-free toucan, and Bertie (Ali Wong), an anxious, daydreaming songbird.

—

Knock Down The House
Season 1
Fri May 3
On Netflix

Get ready to cheer on four of the women who helped to tip the balance of power in the 2018 midterms: Alexandria Ocasio-Cortez! Amy Vilela! Cori Bush! Paula Jean Swearengin! Yes, ladies, yes!

Knock Down The House hits Netflix on Friday.

From Netflix:
Four exceptional women mount grassroots campaigns against powerful incumbents in Knock Down the House, a galvanic and inspiring look at the 2018 midterm elections that tipped the balance of power. When tragedy struck her family in the middle of the financial crisis, Bronx-born Alexandria Ocasio-Cortez had to work double shifts as a bartender to save her home from foreclosure. After losing a loved one to a preventable medical condition, Amy Vilela didn't know what to do with the anger she felt about America's broken health care system. Cori Bush, a registered nurse and pastor, was drawn to the streets when the police shooting of an unarmed black man brought protests and tanks into her neighborhood. A coal miner's daughter, Paula Jean Swearengin was fed up with watching her friends and family suffer from the environmental effects of the coal industry. Winner of the Audience Award: U.S. Documentary and the Festival Favorite Award at the 2019 Sundance Film Festival, Knock Down the House joins these extraordinary women on the campaign trail as they mobilize their bases, engage voters, and build a movement during a time of historic volatility in American politics.

—

Doom Patrol
"Cyborg Patrol" – Season 1, Episode 12
Fri May 3
On DC Universe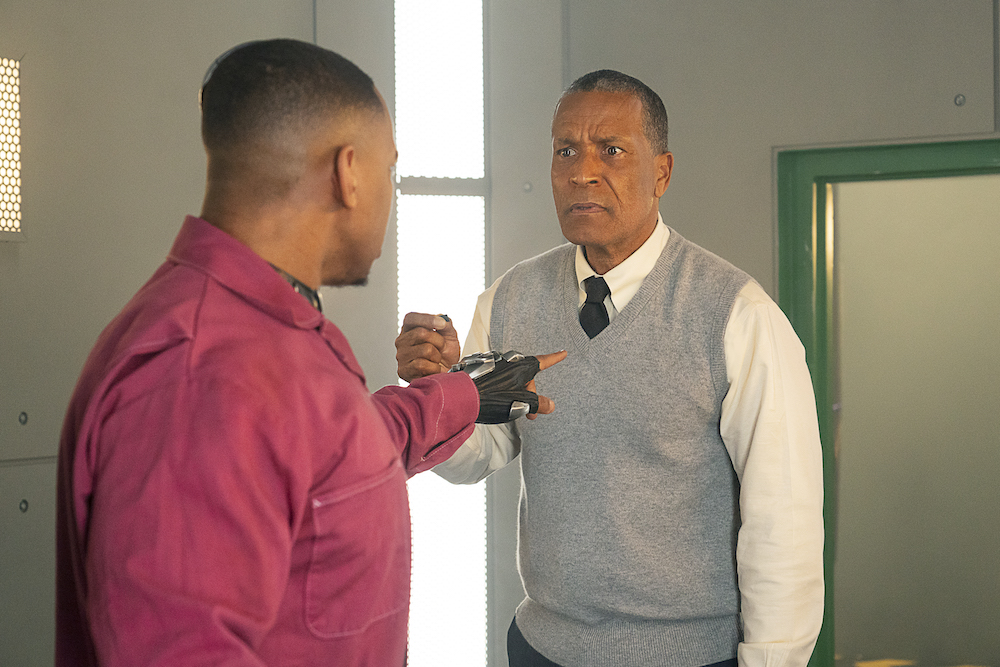 What other show has next-level daddy issues wrapped up in meta pop culture references? Yup, Doom Patrol continues to rewrite what it means to be a family and it is still delightfully weird. Vic (Joivan Wade) is spinning more and more out of control and his dad (Phil Morris) has a plan to save him. Yeah, you read that right. What could possibly go wrong? If you've ever been frustrated by technology, just be grateful you're not made out of it—you'll never short-circuit, get stuck on a magnet, or have to do math. Yup, these are real problems and the Doom Patrol is facing them together. Game on!

Stream Doom Patrol every Friday on DC Universe.

From DC Universe:
With Vic captured and held at the Ant Farm, his father hatches a plan with the rest of the Doom Patrol to break him out. Naturally, things go awry.

—

Killing Eve
"Smell Ya Later" – Season 2, Episode 5
Sun May 5 – 8PM
On BBC America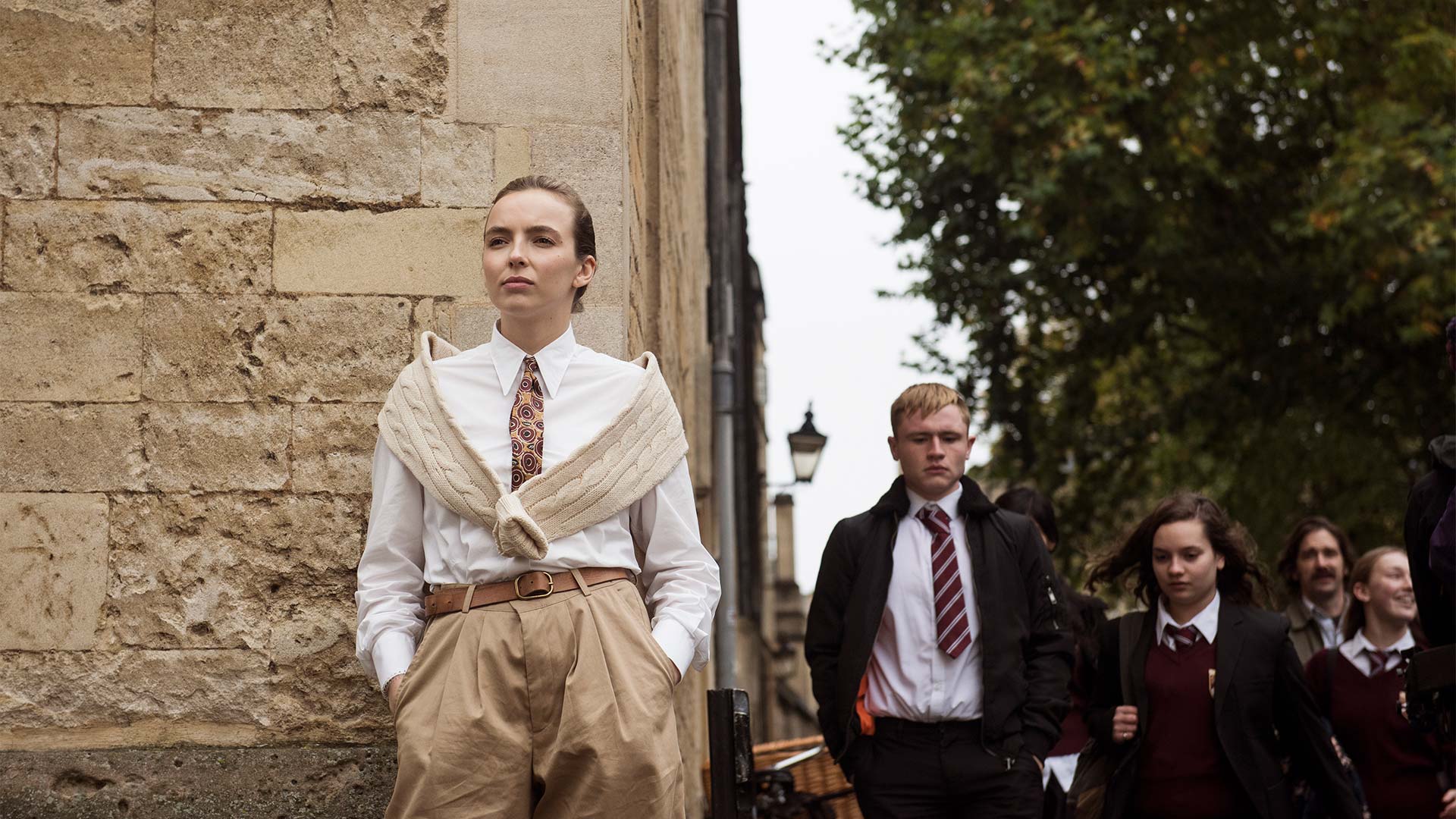 The Ghost has been caught but she's so utterly…BORING. It's only a matter of time before Eve (Sandra Oh) turns her attention back to Villanelle (Jodie Comer). She has a reputation in the assassin world and could be a major help to the investigation. Eve wants her to meet The Ghost—for investigative purposes, of course—and comes up with a desperate plan to bring Villanelle in. Carolyn (Fiona Shaw) seems on board…for now…but she has more than just the case on her mind. Villanelle definitely isn't on board when she hears what the plan entails. How far will each of our leading ladies go? This episode is utterly insane and you'll be watching from behind your hands as the tension boils over. Then the show will slap you with more secrets when players you'd never expect come face to face. Killing Eve dives deeper into the rabbit hole this week and you'll be powerless to stop yourself from screaming along as you fall all the way down, down, down…

Killing Eve airs on BBC America every Sunday.

From BBC America:
The MI6 team make a pact with the devil in order to get information from The Ghost. A visitor from Broadmoor comes with a dire warning. And Eve and Villanelle find themselves closer than ever.

—

Game of Thrones
Season 8, Episode 4
Sun May 5 – 9PM
On HBO
The battle for humanity is over; the battle for the throne starts up again (depending on your opinion, it never really stopped). It'll be hard to top the threat and destruction of The Night King (Vladimir 'Furdo' Furdik) but, with humans on both sides, we'll get even more one-liners (how does Cersei manage to compare Dany to a plant and still sound menacing? That takes some skill). With three episodes left, Game of Thrones is about to kill even more of your faves—judging by the last episode's death count you'll probably need a recap every week just to keep up. As Dany (Emilia Clarke) and Jon (Kit Harington) prepare to march on Cersei (Lena Headey), all we're rooting for is Arya (Maisie Williams) to pop out again and stick her with the pointy end (place your bets on which "her" you think that'll be). Who will win? It's hard to tell—both sides have fire-breathing monsters leading the charge.
P.S. Please let Grey Worm (Jacob Anderson) and Missandei (Nathalie Emmanuel) run off to sunnier shores. That's all we're asking for.
Game of Thrones hits HBO on Sunday.

From HBO:
Now we will win the Last War.