This week: 9-1-1, Into the Badlands, The Bold Type, 1969, Chicago Med, Street Food, Bonding, Chambers, Doom Patrol, Killing Eve, American Gods, Game of Thrones

9-1-1
"Ocean's 9-1-1" – Season 2, Episode 15
Mon Apr 22 – 9PM
On FOX
New episodes of 9-1-1 air every Monday on FOX.
From FOX:
An emergency arises during a bank manager's special going-away party; the first responders encounter a mystery when they are blamed for a risky heist.

—
Into the Badlands
"Curse of the Red Rain" – Season 3, Episode 13
Mon Apr 22 – 10PM
On AMC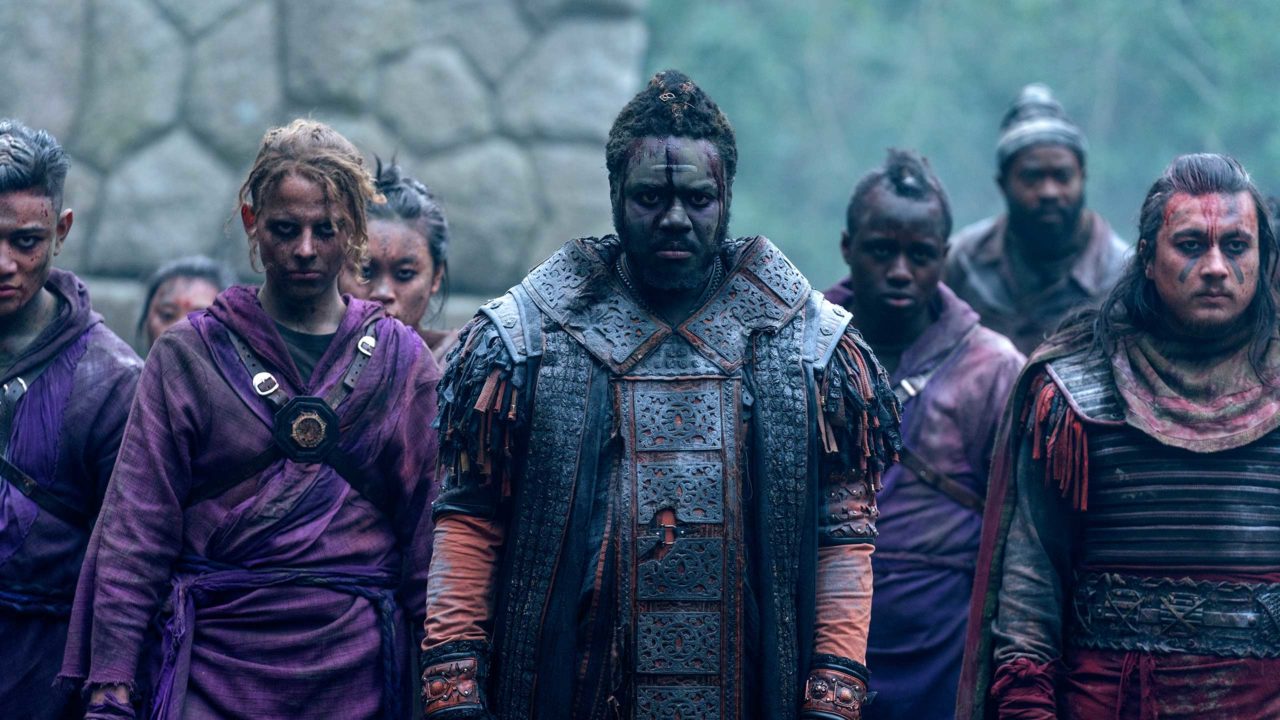 **idobi rated: ❤️❤️**
It's raining blood…nope, Into the Badlands didn't start playing that one Slayer song—but this episode is definitely metal. Cressida (Lorraine Toussaint) gives Lydia (Orla Brady) an ultimatum and all bets are off as to which legendary lady will win this fight. You'll want to run and hide behind your couch as all your faves clash. But it's too damn thrilling to take your eyes off the screen for even a second—you might miss something in this fast-paced battle. Meanwhile Sunny (Daniel Wu) is done with running—the Badlands have hooked him and he's going to see this war through. If only he'd listen to Bajie (Nick Frost). He's had enough of Sunny not taking his advice (which, let's be real, usually means they both survive the episode). Pilgrim (Babou Ceesay) and M.K. (Aramis Knight) take on The Widow (Emily Beecham) and all we can say is…things get explosive. Into the Badlands isn't taking its foot off the gas this week, even if that means there's more than a few victims on its road to the grand finale.

Head Into the Badlands on AMC tonight.

From AMC:
Sunny, Bajie and Kannin journey back into the Badlands; The Widow makes her move.
—

The Bold Type
"Stroke of Genius" – Season 3, Episode 3
Tues Apr 23 – 8PM
On Freeform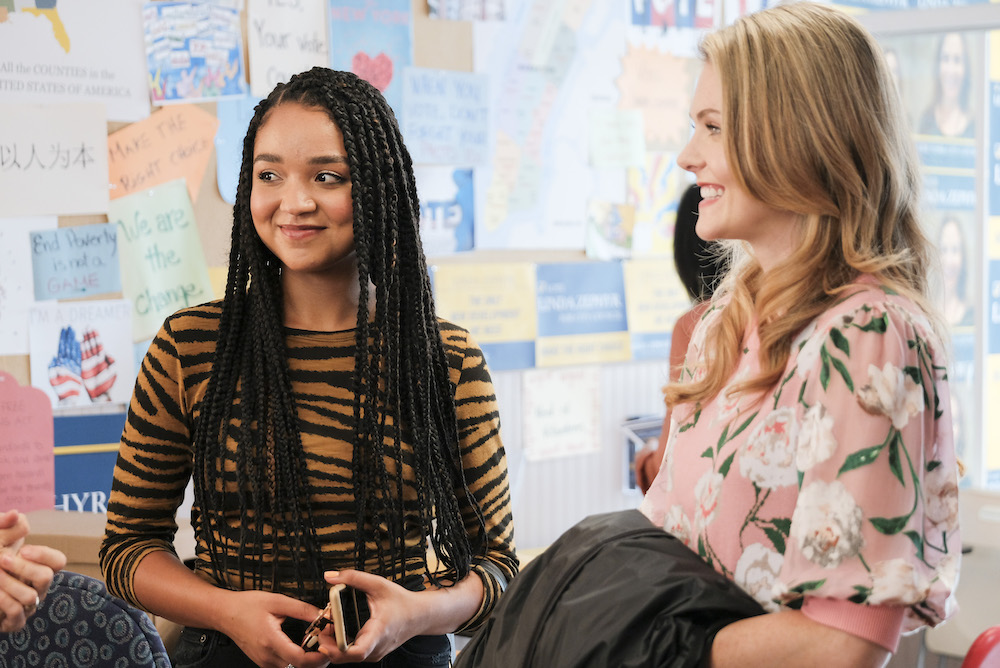 **idobi rated: ❤️❤️**
Kat (Aisha Dee) is fired up and ready to fight for the Wild Susan bar to stay open but she gets more than she bargained for. Jane (Katie Stevens) is fired up but in a totally different way: The two-week-no-sex rule is coming to an end and she's planning a wild night with Pinstripe (Dan Jeannotte). But we all know our vanilla girl doesn't know what she's about to get tied into (or should we say, tied up). Meanwhile Patrick (Peter Vack) is treading in dangerous territory and we're grabbing some marshmallows for the impending roast from Jacqueline (Melora Hardin). Ooh, y'all ain't ready! Speaking of roasting, Sutton (Meghann Fahy) runs into some trouble with a designer—but it sparks something creative inside her. Yes, girl!
P.S. So…remember when we said to let Alex (Matt Ward) live? Um, yeah, first the boy needs to learn some real lessons real fast. And the girls are going teach him—shoutout to The Bold Type for talking about consent in an honest and thought-provoking way.
The Bold Type airs on Freeform tomorrow.
From Freeform:
With Jane's egg extraction on the horizon, she and her boyfriend can't wait to have sex again and she challenges herself to be less "vanilla" and more "rocky road" in the bedroom. Alex examines his dating life in a piece for Scarlet digital when he realizes he was the subject behind a #MeToo story. Fed up after realizing that her councilman doesn't have his city's best interests at heart, Kat decides to channel her passion by volunteering for his opposition. Sutton considers a career shift into fashion design but debates how to break the news to Oliver.

—

1969
"Moon Shot" – Series premiere
Tues Apr 23 – 10PM
On ABC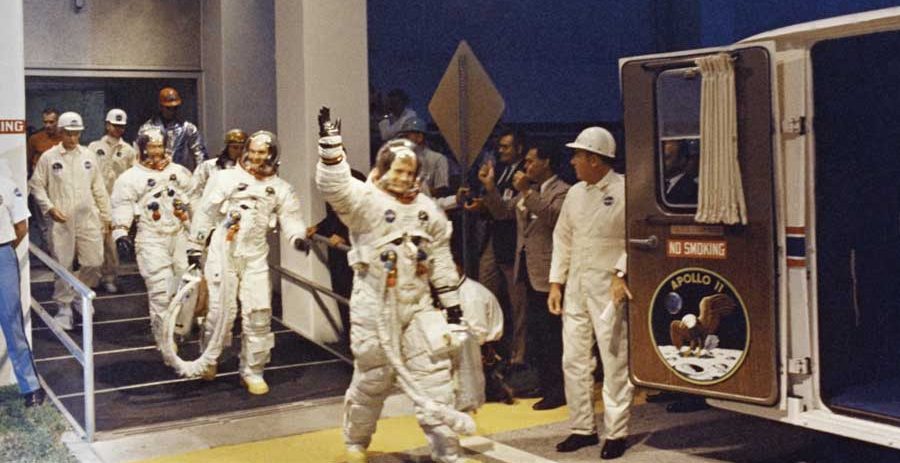 What better way to celebrate the moon landing's fifty year anniversary than by shining a light on the women who made it possible? 1969 is ABC's new look at one of the most transformative years in recent history, starting with humanity's first steps on the moon. The premiere features interviews with Margaret Hamilton, the software engineer whose coding pioneered the landing, along with mathematician Katherine Johnson and engineer Christine Darden. These women were crucial to the mission's success and today's astronauts and engineers look back on how much they owe to their work. Cheers to that!

1969 premieres on ABC tomorrow.
From ABC:
In July 1969 when Neil Armstrong, Buzz Aldrin and Michael Collins traveled to the moon and planted the American flag on the lunar surface, it brought the nation and the world together. Though the billions spent on the moon shot were controversial, especially among civil rights leaders, it would make America the world leader in technology.
—

Chicago Med
"Never Let You Go" – Season 4, Episode 19
Wed Apr 24 – 8PM
On NBC
Catch all-new Chicago Med on NBC every Wednesday.
From NBC:
The hospital goes into lockdown mode when a man with a gun holds medical staff hostage. Goodwin is forced to make a tough decision. Dr. Rhodes begins to realize his time with his father is getting short.
—

Street Food
Season 1
Fri Apr 26
On Netflix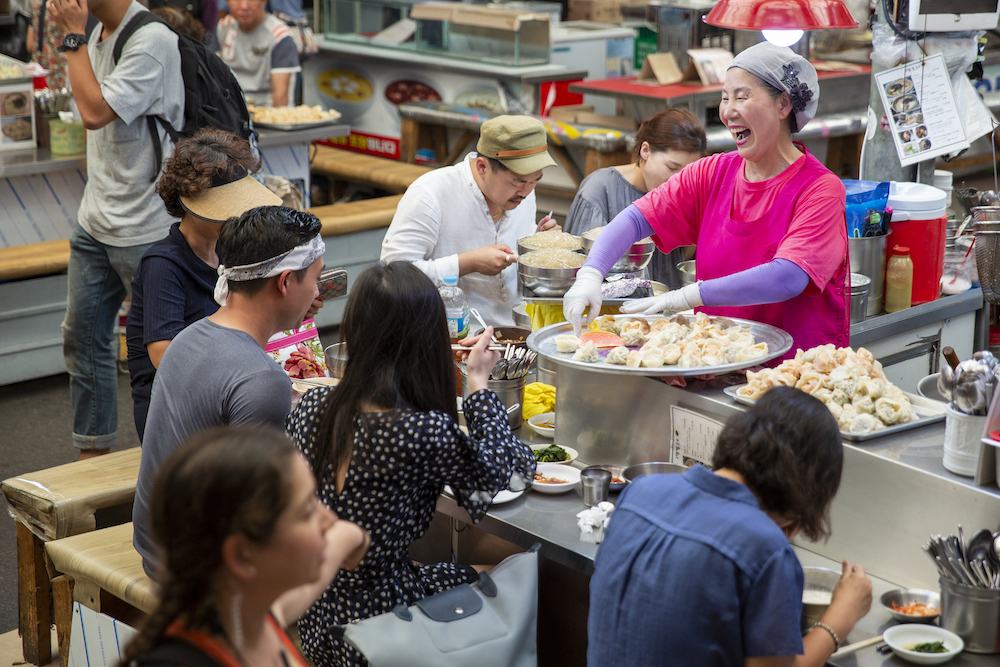 Any city-dweller will tell you (probably with an annoying sense of self-righteousness) that street food is the best kind of cuisine—and watching this show will prove them right every time. Street Foodtakes us behind the food and into its chefs' rich histories, telling their stories that enrich the flavor. When the series heads to Seoul to visit Gohyang Kalguksu stall at Gwangjang market, everyone speaks highly of the chef Yoonsun Cho, saying: "Her food tastes like home". You can see this homey feeling reflected through the smile on each customer's face, and her joy is reflected back as she watches over them. Street Food will renew your love of well-made fresh food and make you want to hunt down some new spots to try. It will also make you wish you lived in the future so you could reach into the TV screen and pull out a bowl of those drunken noodles (they're Michelin star, y'all!). With Street Food Netflix proves yet again they're the masters at producing documentary-style cooking shows—we still go back and rewatch Salt, Fat, Acid Heat—you'll never want to watch cooking shows anywhere else.

Stream Street Food on Netflix on Friday.
From Netflix:
From the creators of Chef's Table, Street Food takes viewers to some of the world's most vibrant cities to explore the rich culture of street food all over the globe. Season one explores nine countries across Asia, from the hawker stalls of Singapore to the food carts of India. Each episode highlights the stories of perseverance and culture that bring life to each country's cuisine.

—

Bonding
Season 1
Fri Apr 26
On Netflix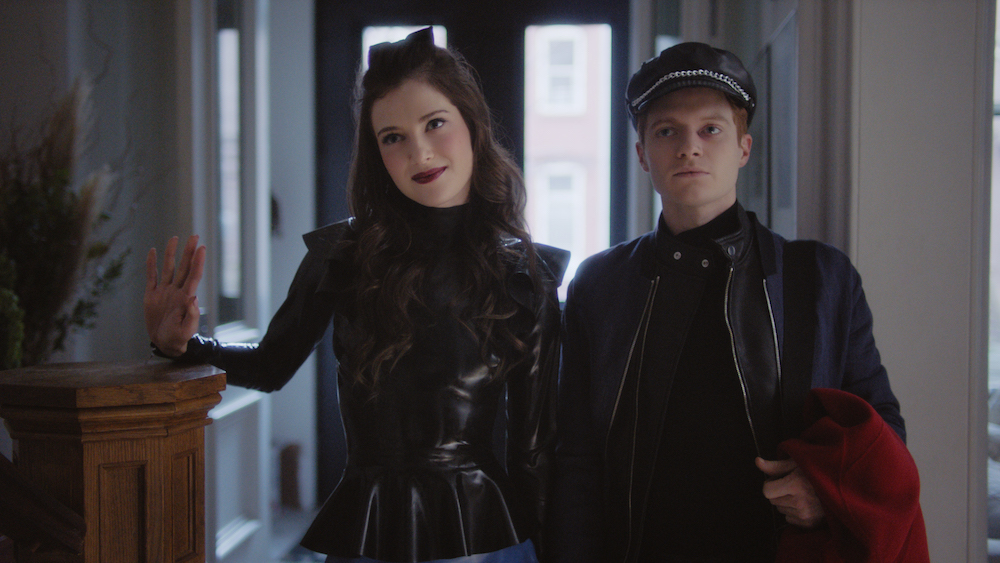 We have to commend Netflix for never shying away from the content that would make your mama blush. Bonding comes on strong…like, really strong…but beneath it all is a pretty heartfelt exploration of sexuality and romance you don't normally see onscreen. Grad student Tiff (Zoe Levin) is a dominatrix outside of the classroom, providing a service all while training to be a psychologist both in school and through her own experiences. She pulls in her best friend Pete (Brendan Scannell) to work as her assistant. Pete, in spite of his protests, really takes to the dom business…if only he'd have the same success when finding a boyfriend. Bonding is a bizarre show with some larger-than-life characters but it's endearing in its own way. What's so surprising about this show isn't its sexual content, it's the fact that each character reveals themselves to be entirely different than the face they present to the world—much like the act of…well, yknow.

Bonding comes to Netflix on Friday.

From Netflix:
Chains, whips and hilarious quips! For grad student/dominatrix Tiff (Zoe Levin) and her cash-strapped gay best friend Pete (Brendan Scannell), S&M is a business, not a pleasure. Well, maybe there's a little pleasure. Their professional relationship redefines their friendship, but more importantly helps them find themselves.

—

Chambers
Season 1
Fri Apr 26
On Netflix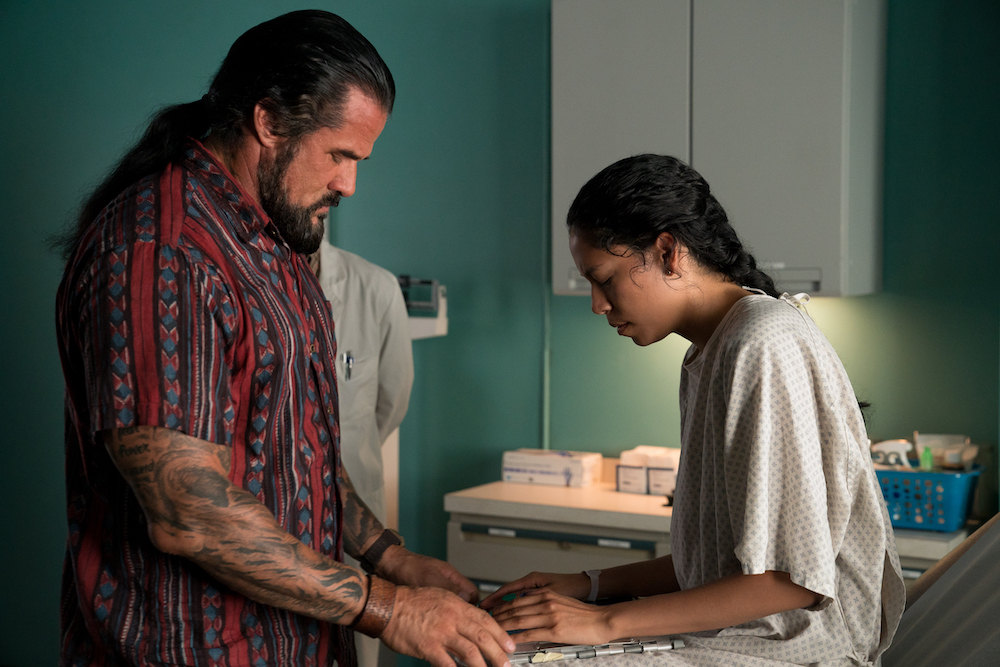 Donating your organs when you die is a noble act—but what happens when the lives you leave behind intertwine with the life you give a second chance? Chambers is Netflix's new horror that explores the complicated relationship between Sasha (Sivan Alyra Rose), a young heart attack survivor, and the family of Becky (Lilliya Scarlett Reid), the teenage donor who died under mysterious circumstances. Chambers switches between overwhelming noise to unsettling quiet with sudden jerks in its storytelling that keep you on edge. However the jump-scares aren't all that effective and this show is a definite slow-burn—the suspense sometimes suffers because of it. The story follows Sasha as she tries to return to normal high school life after her heart transplant, except she now has the attachment of another person's heartbeat, another person's family watching over her, another person's life taking over. How far will she go? How far will Becky's family take things before they let go? We'll leave you to find that out on your own but we will say this: Chambers takes a wrong turn off the highway and into psycho-town with a mystery that feels like Body Snatchers with a YA twist. The premise is an intriguing one but the moments of chilling payoff aren't always worth the long gaps of quiet suspense. With that said, if you're into slow-moving thrillers that leap out at you with horror-filled moments of something way scarier than teenage angst, give Chambers a try.
Stream Chambers on Netflix on Friday.
From Netflix:
A young heart attack survivor becomes consumed by the mystery surrounding the heart that saved her life. However, the closer she gets to uncovering the truth about her donor's sudden death, the more she starts taking on the characteristics of the deceased — some of which are troublingly sinister.

—
Doom Patrol
"Frances Patrol" – Season 1, Episode 11
Fri Apr 26
On DC Universe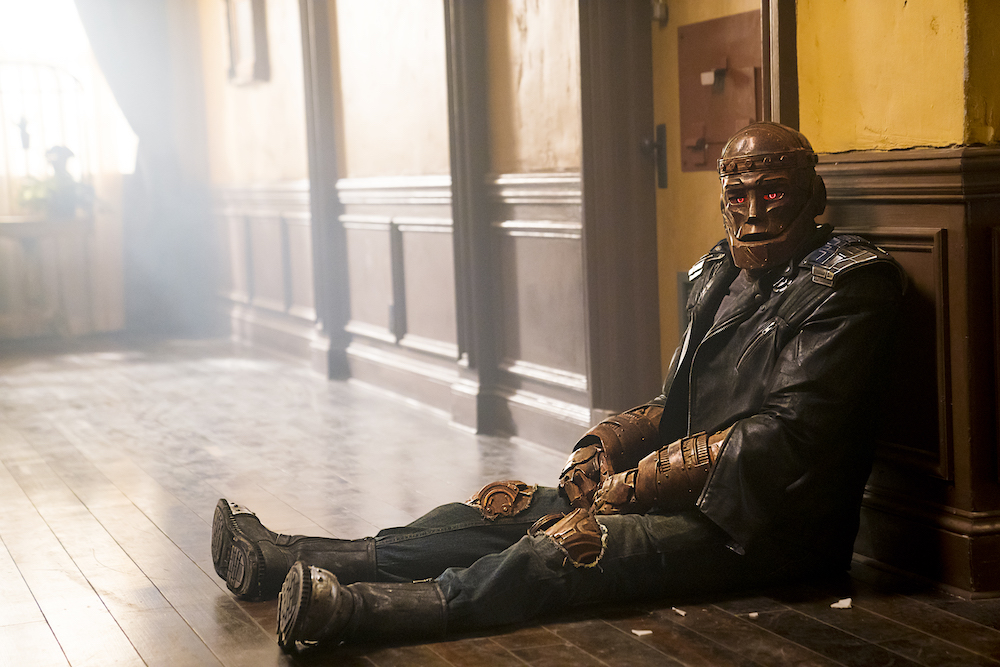 Cliff (Brendan Fraser) is trying his best to reconnect with his old life—which means a trip to Gator Country to visit his daughter. Of course, being a big metal robot has its drawbacks when it comes to connecting with regular humans. That, and Clara (Bethany Anne Lind) thought Cliff died thirty years ago. Lucky for Cliff, he has Rita to teach him how to relax and fit in (we use the word "lucky" very loosely). Isn't April Bowlby phenomenal? We're raising a glass of G&T in her honor.
Stream Doom Patrol every Friday on DC Universe.

From DC Universe:
While Larry pays a visit to his long-lost love, Cliff and Rita travel to Gator Country to reconnect with his daughter. Vic worries about his operating system.

—

Killing Eve
"Desperate Times" – Season 2, Episode 4
Sun Apr 28 – 8PM
On BBC America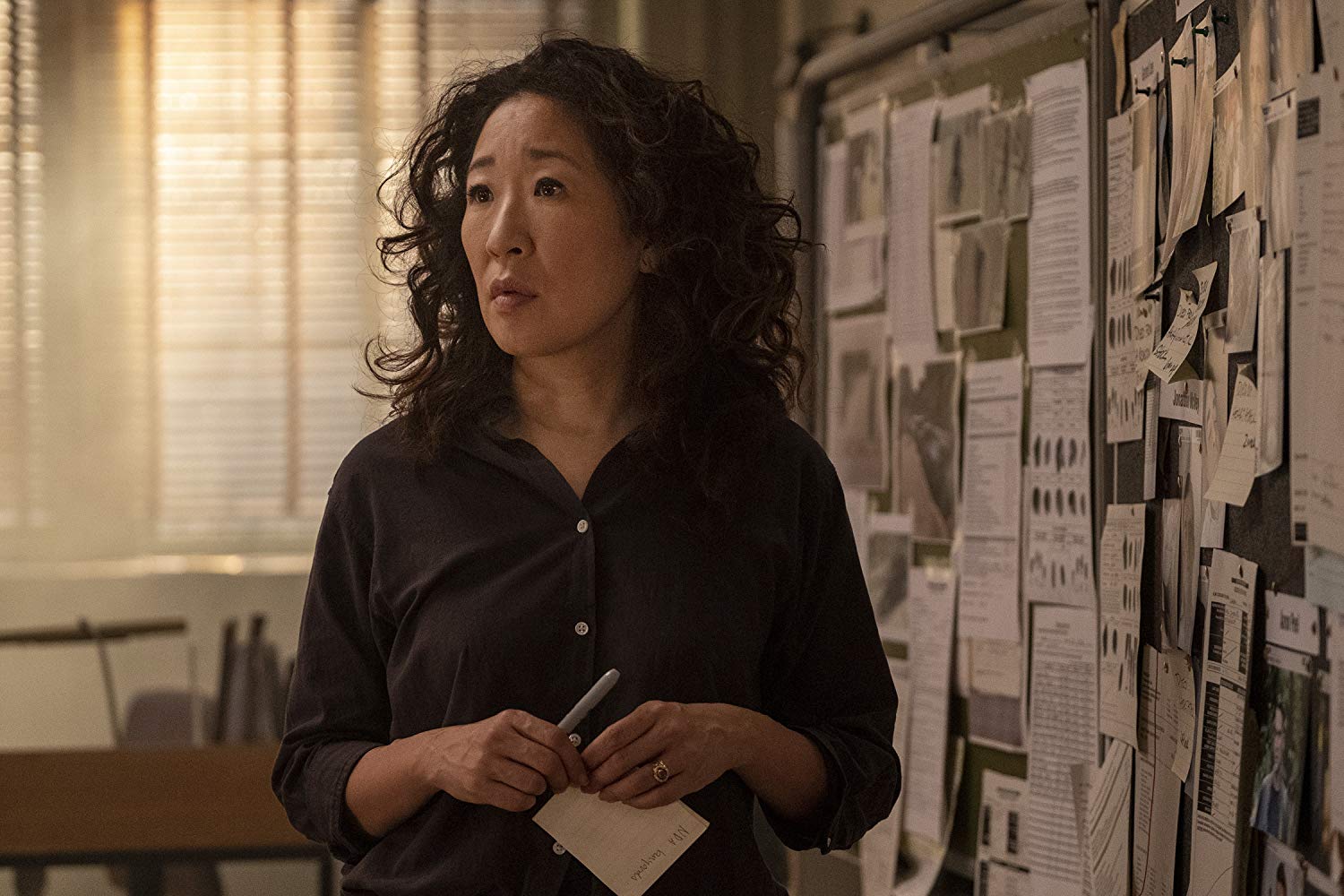 Villanelle (Jodie Comer) and Konstantin (Kim Bodnia) have driven off into the sunset (read: Amsterdam) which means Eve (Sandra Oh) needs to find a new project: The Ghost. This assassin has been linked to a number of "accidental" deaths and Eve thinks she knows who The Ghost's next victim will be (not that he's having any of it, the arrogant bastard). The Ghost may be a mystery—especially in the way she leaves every crime scene completely clean—but those aren't the kind of murders Eve gets obsessed with. And Villanelle knows that. She's about to take her childlike ways to a whole new level of creepy—for real, you're about to have nightmares over it. Will it get Eve's attention? Killing Eve sure has ours every week as the trail of blood gets deeper.

Killing Eve airs on BBC America every Sunday.

From BBC America:
Villanelle decides to take matters into her own hands on a trip to Amsterdam. Carolyn is called in to face the music with her boss. After the discovery of another dead body, Eve and her new team make a break in their case.

—

American Gods
"Moon Shadow" – Season 2 finale
Sun Apr 28 – 8pm
On STARZ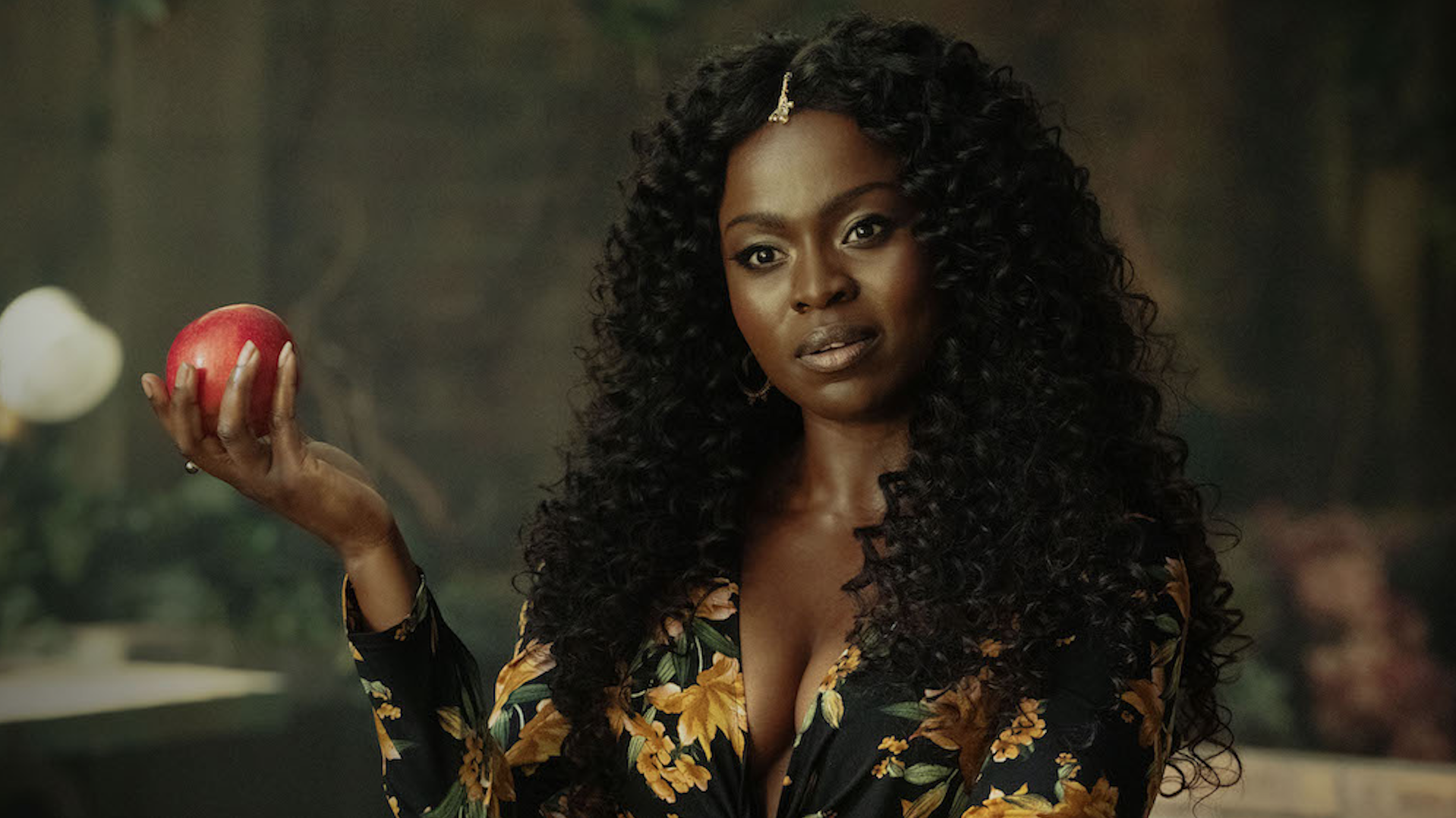 We're still on our knees reeling from last week's episode—no, Sweeney, no!—American Gods has set up its players for one hell of a s2 ending. We're just hoping the gods still have enough tricks up their sleeves to pull off its grand finale.
American Gods airs on Sunday, only on STARZ.

From STARZ:
In the aftermath of Sweeney's death, Wednesday has disappeared, and Shadow is tormented. Those that remain witness the power of New Media as she is unleashed, and the nation is in a state of panic brought on by Mr. World.
—

Game of Thrones
Season 8, Episode 3
Sun Apr 28 – 9PM
On HBO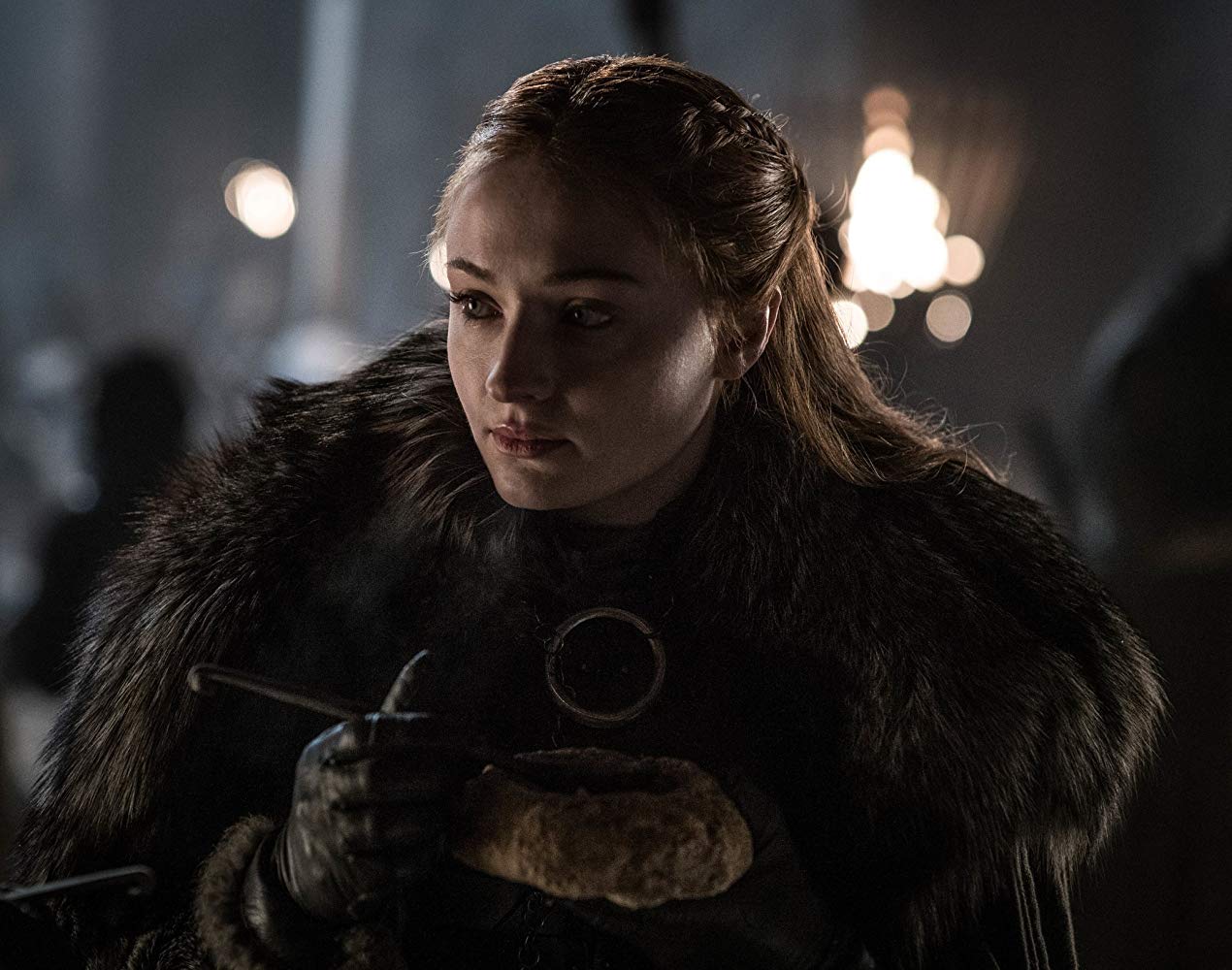 It's time to look the truth in the face: The dead have arrived and the war that's been looming since season 1 is about to commence. We've been waiting for so long and yet we're still not ready. Neither are they. Things are looking more than chilling but we're over here fanning ourselves at all the heated feelings and love triangles—what's more lethal, the obsidian blades or those side-eyes from Dany (Emilia Clarke)?
Game of Thrones hits HBO on Sunday.

From HBO:
The Dead are already here.