This week: The Twilight Zone, 9-1-1, Into the Badlands, This Is Us, The Last O.G., Chicago Med, Marvel's Cloak & Dagger, In the Dark, For the People, Unicorn Store, Chilling Adventures of Sabrina, Doom Patrol, Fresh Off the Boat, Warrior, Killing Eve, American Gods
The Twilight Zone
Season premiere
Mon Apr 1
On CBS All Access
Stream Jordan Peele's The Twilight Zone on CBS All Access.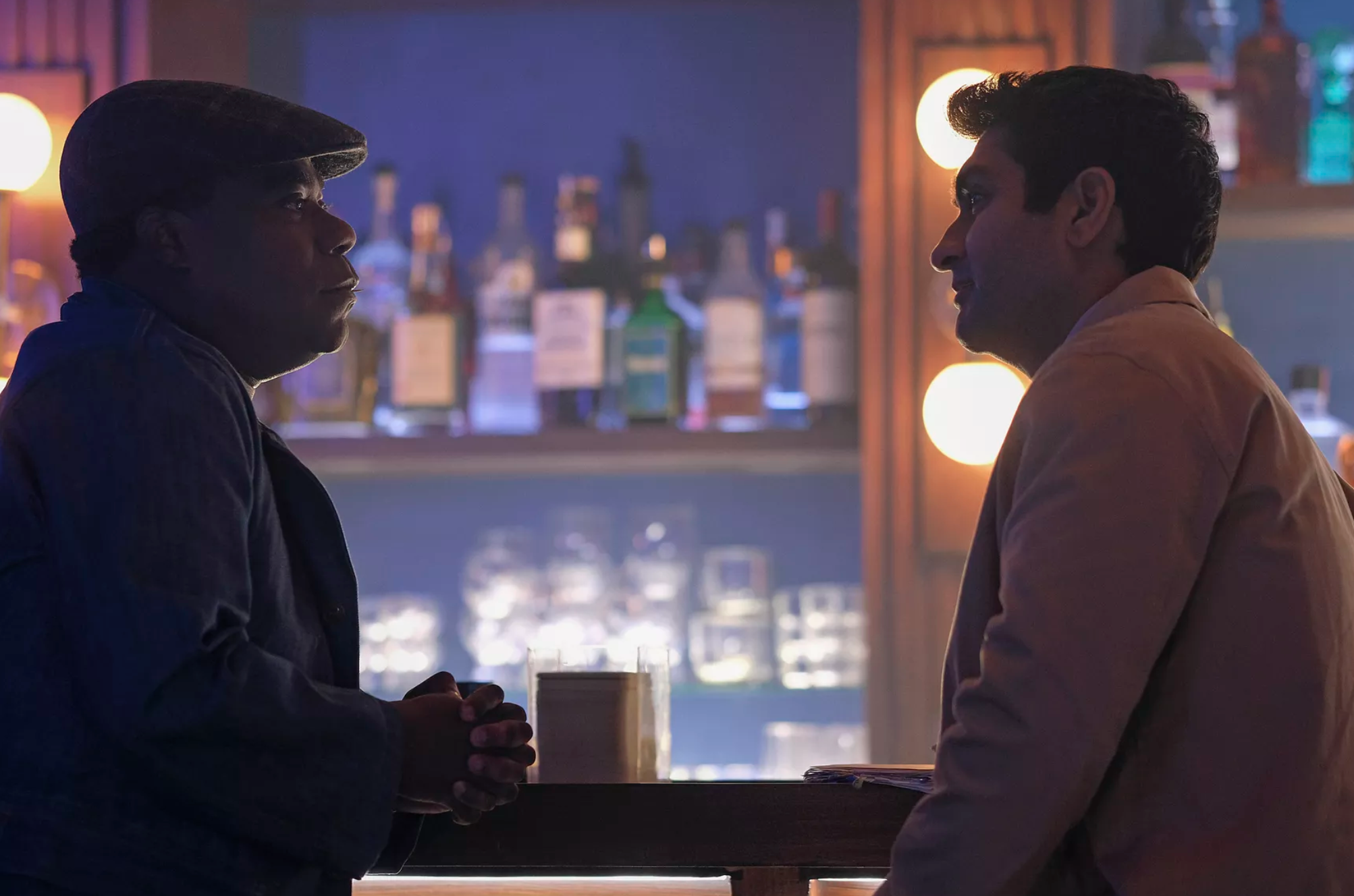 From CBS All Access:
Jordan Peele will host and narrate THE TWILIGHT ZONE and additional cast members include Ike Barinholtz, John Cho, Lucinda Dryzek, Taissa Farmiga, James Frain, Ginnifer Goodwin, Zabryna Guevara, Percy Hynes-White, Greg Kinnear, Luke Kirby, Sanaa Lathan, Kumail Nanjiani, Adam Scott, Rhea Seehorn, Alison Tolman, Jacob Tremblay, Jefferson White, Jonathan Whitesell, Jessica Williams, DeWanda Wise and Steven Yeun.

—
9-1-1
"Fight or Flight" – Season 2, Episode 13
Mon Apr 1 – 9PM
On FOX
New episodes of 9-1-1 air every Monday on FOX.
From FOX:
The First Responders come together in preparation to find a missing Maddie.

—
Into the Badlands
"The Boar and the Butterfly" – Season 3, Episode 10
Mon Apr 1 – 10PM
On AMC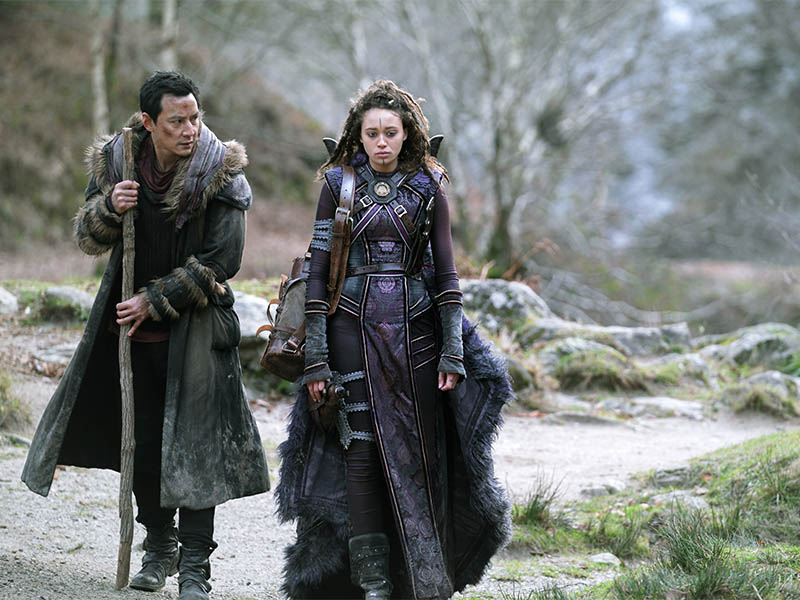 **idobi rated: ❤️❤️**
The Badlands are getting shaken up hard this week and its players are on the move. There is far too much explosive action in this episode for us to fit into one paragraph, so here's a few teasers: The Widow (Emily Beecham) and Bajie (Nick Frost) are on a mission to bring Sunny (Daniel Wu) back…but will he be pleased to see them? We're gonna go with a definitive hell no—so bring the popcorn. Sunny could use some help, though, and he gets it from an unexpected source. He's on a new path in a last-ditch attempt to stop Pilgrim (Babou Ceesay), but Sunny is almost out of options and he's being watched. It's not just MK (Aramis Knight) who's out for revenge against (although his plan hits a snag…quite literally). The Master (Chipo Chung) has her sights on Sunny as well and in a brutal display she reveals her powers are even more far-reaching than we thought. Meanwhile Pilgrim is on a journey with his own demons (and more than a few ghosts).
Where each character ends up will leave you gasping. We won't say what happens when some of them clash but we will say: Lydia (Orla Brady) gives zero F's. That's why we love her. The pace of travel across the Badlands is fast and expansive, you'll be thrilled by the scenery and the glorious fight scenes along the way. The contrast of vivid and dark colors to shape tone is brilliantly executed. This series feels more cinematic than most blockbusters. If you're looking for a show that brings every aspect of good storytelling out to play—worldbuilding, character development, adventure—Into the Badlands has got it all and more.
Head Into the Badlands on AMC tonight.

From AMC:
Sunny and Nix seek information that could destroy Pilgrim; The Widow and Bajie team up.

—
This Is Us
"Her" – Season 3 finale
Tues Apr 2 – 9PM
On NBC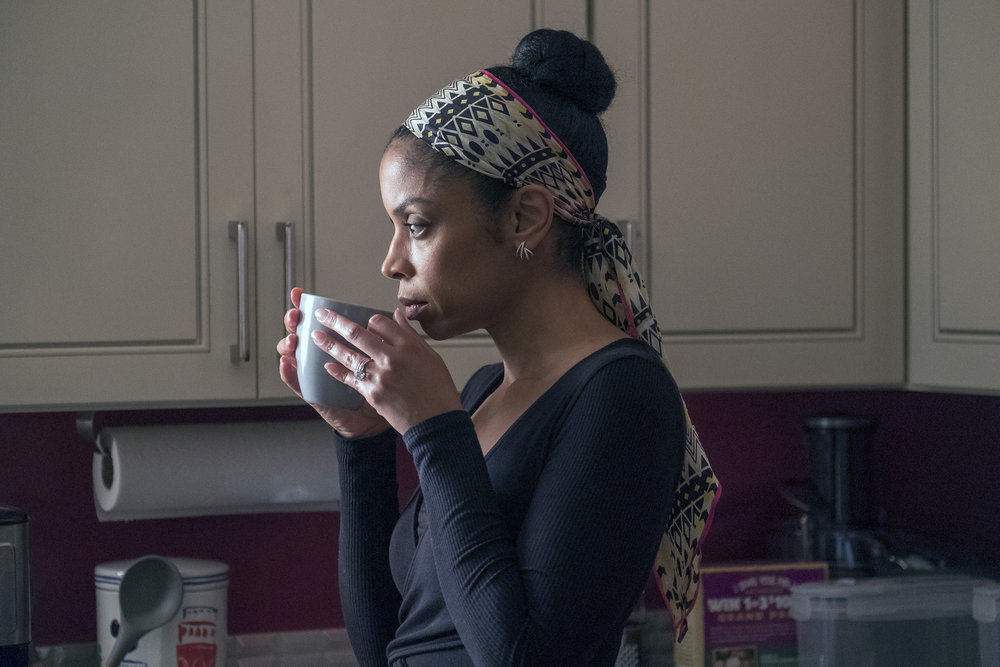 **idobi rated: ❤️❤️**
When have the season finales of This Is Us ever been kind to our feelings? After last week's episode saw an intense fight between Randall (Sterling K. Brown) and Beth (Susan Kelechi Watson) we're left to pick up the pieces and wonder how they'll ever recover—as individuals and as a unit. What if they don't? Say it ain't so! It's crunch time and we'll find out whether our beloved couple will make it through…for better or for worse.
New episodes of This Is Us air every Tuesday, only on NBC.

From NBC:
Rebecca helps Kate and Toby care for baby Jack. Zoe and Kevin look after Tess and Annie. Randall and Beth consider how to move forward.

—

The Last O.G.
"Ladies First" – Season 2 premiere
Tues Apr 2 – 10:30PM
On TBS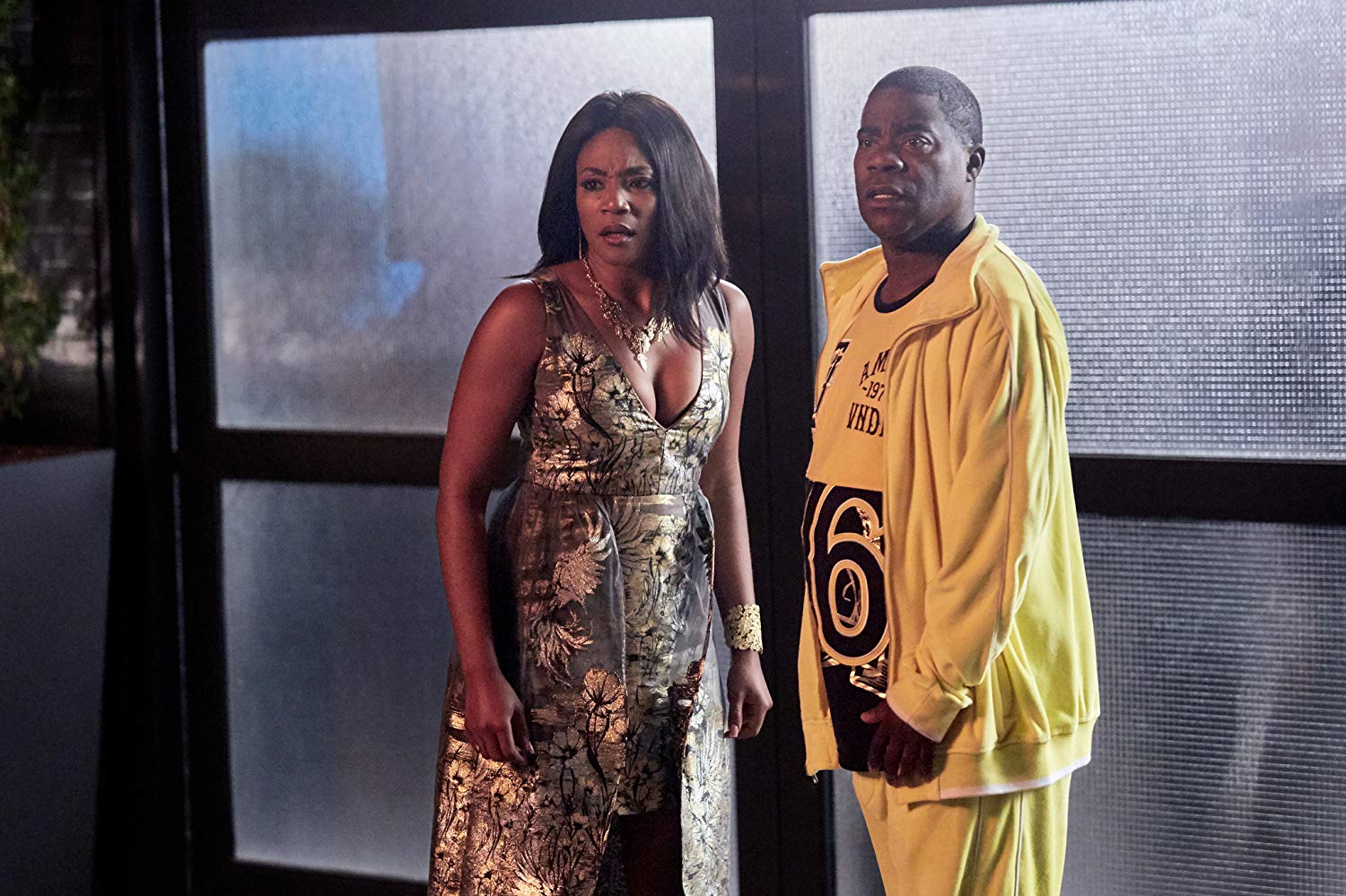 Tray (Tracy Morgan) has come a long way since he got out of jail. His path to redemption has been a long and rocky one but he's getting there and season 2 continues to take small steps with a lotta laughs along the way. The return of The Last O.G. kicks off with a sentimental and bittersweet episode, revisiting past mistakes and heartache. Tray starts thinking about how he missed the twins being born—completely forgetting timelines and biology—and demands to watch the birth tape. All this baby talk naturally brings about flashbacks and some heartfelt (well, sorta) attempts at bonding. The show shines a light on the difficulties Shay (Tiffany Haddish) went through as a single mom who struggled to survive. When the laughter stops and things get real, this show handles both sides with finesse. We've missed how grounded this The Last O.G. can be, by keeping the consequences of Tray's actions in play all the time—and not just for the jokes.
Shoutout to Diara Kilpatrick, writer for the show and one of our faves.
The Last O.G. returns to TBS tomorrow.
From TBS:
Tray wants to see the twins' birth video, and searching for it brings back emotional memories for Shay.

—

Chicago Med
"Tell Me the Truth" – Season 4, Episode 18
Wed Apr 3 – 8PM
On NBC

Catch all-new Chicago Med every Wednesday on NBC.

From NBC:
Dr. Rhodes receives an alarming phone call that prompts him to rush out in the middle of an important surgery. Dr. Halstead comes to the aid of an FBI agent who is brought into the ER, but he suspects there is more to the story than he is being told. Dr. Manning and Dr. Choi find themselves on opposite sides of a major disagreement over doctor-patient confidentiality.

—

Marvel's Cloak & Dagger
"Restless Energy" & "White Lines" – Season 2 premiere
Wed Apr 3 – 8PM
On Freeform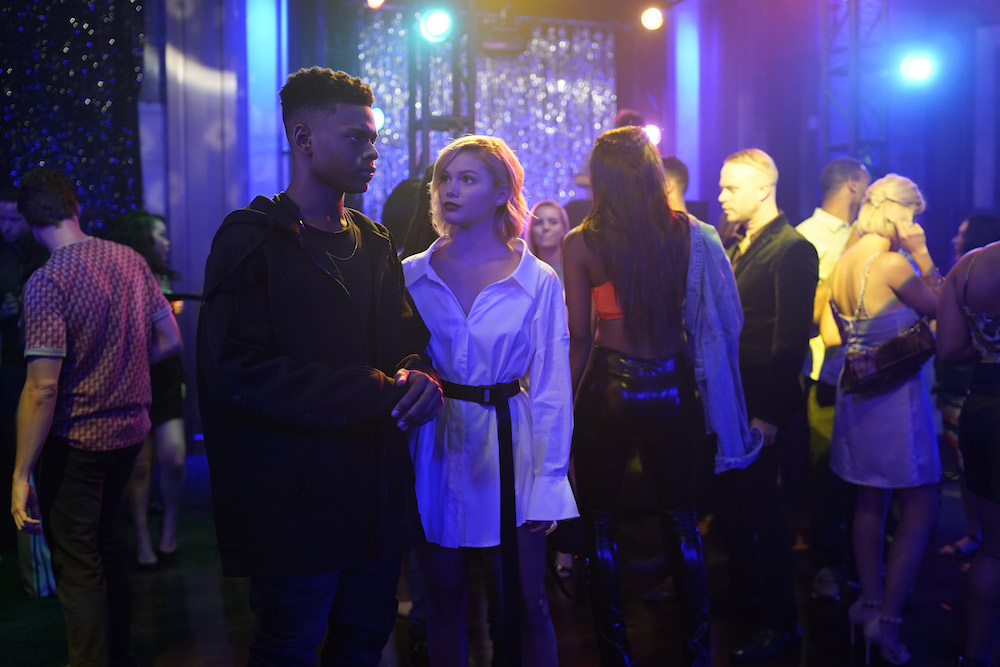 Of all the Marvel TV shows not to be canceled…Cloak & Dagger is somehow back for another round. We tried to give it another chance, we really did. So… Did the new season fix any of the problems with pacing, dialogue, music choice, etc? Nope, it just looks like more of the same.
Marvel's Cloak & Dagger returns to Freeform on Wednesday.
From Freeform:
Now living very different lives, Tyrone and Tandy try to stay under the wire while still honing their powers. After coming to terms with their destiny, the two now find it difficult to just stand by and do nothing while bad things continue to happen throughout the city. Meanwhile, Brigid is struggling from her recovery.
—

In the Dark
Series premiere
Wed Apr 3 – 9PM
On The CW
In the Dark airs on The CW on Wednesday.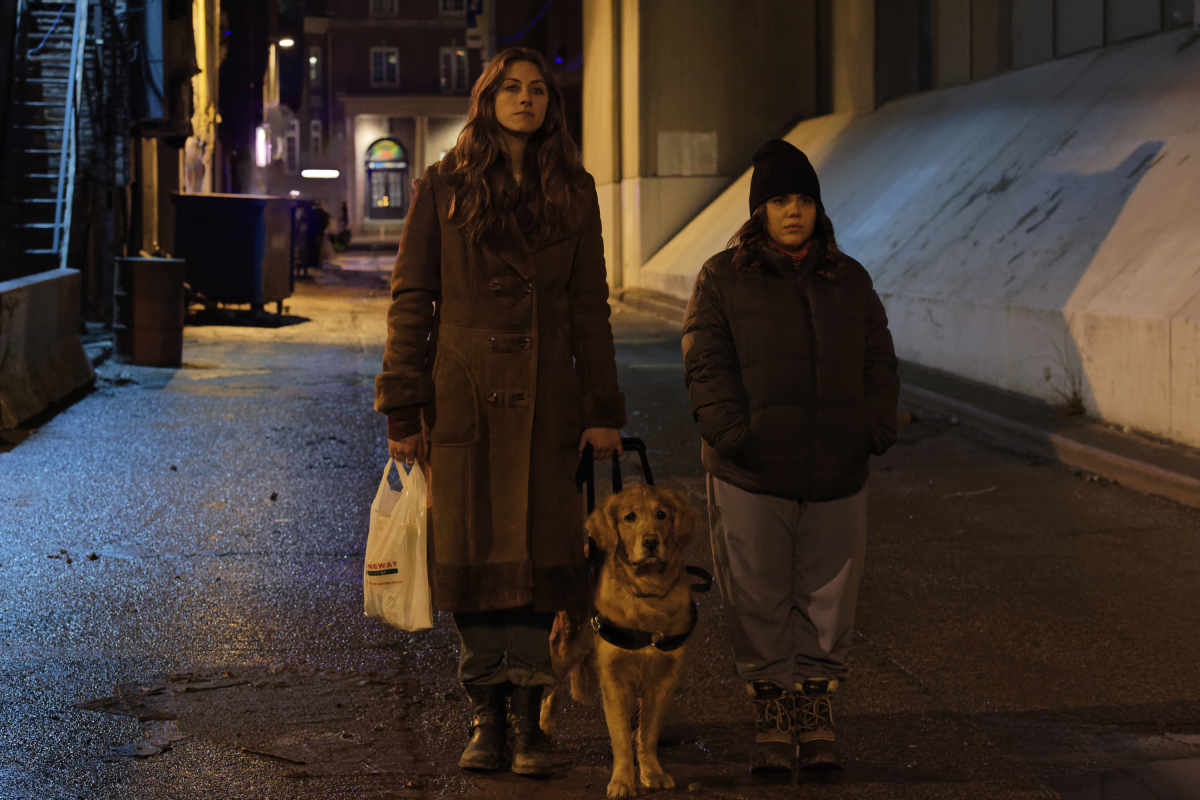 From The CW:
Murphy (Perry Mattfeld, "Shameless") is a hard-living, hard-drinking, disaffected twenty-something with a penchant for cigarettes and casual sex. She's also blind. Murphy lives with her supportive best friend, Jess (Brooke Markham), and–more reluctantly–her trusty guide dog, Pretzel, whose presence she resents. Her parents, Hank (Derek Webster) and Joy (Kathleen York), own a guide dog school, a venture they opened hoping it would give Murphy a job with some purpose. Murphy's closest friend is a sweet teenager named Tyson (Thamela Mpumlwana), whose kindness and intelligence are currently going to waste as he deals drugs on the street for his older cousin, Darnell (Keston John). Murphy's life comes crashing down when, while out for a walk with Pretzel, she stumbles upon what she's sure is the lifeless body of Tyson in the alley outside her apartment. But when the police arrive, including a salt-of-the-earth detective named Dean (Rich Sommer), there is no body to be found–and with Murphy not exactly sober, the police aren't especially inclined to investigate. Murphy is devastated, and the only thing holding her back from spiraling downward even further is her resolve to learn what happened to Tyson.
—

For the People
"One Big Happy Family" – Season 2, Episode 5
Thurs Apr 4 – 10pm
On ABC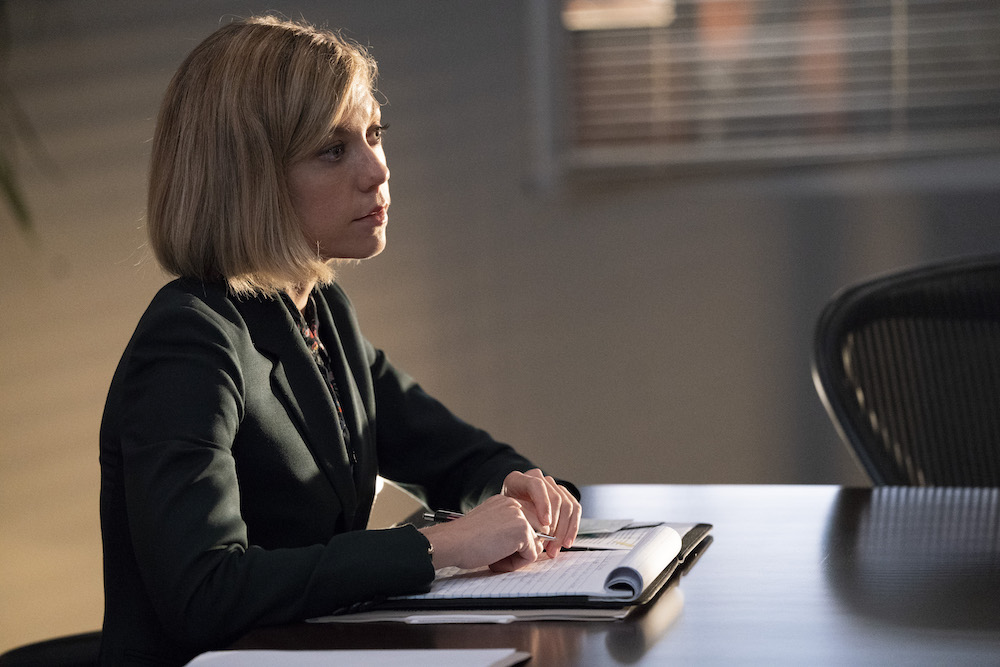 No one is above the law. So what happens when a judge, who is supposed to be a dealer of justice, is the one being unfair and downright criminal? Our team of lawyers are ready and willing to take down whatever gets in their way, even if it means facing ex-communication. We have to applaud For the People for taking on the legal system itself in this season, sending the very important message that no institution is too powerful to be taken down or held accountable.N

For the People airs on ABC on Thursday.

From ABC:
Sandra urges Kate to take on a case against a very powerful and well-respected judge who is accused of wrongfully sentencing young children for profit. When Judge Bryne is asked to testify in the case, he questions his role in the rigid justice system and must make a very difficult decision. Elsewhere, Seth temporarily moves in with Jay until a leak in his apartment is fixed.

—

Unicorn Store
Fri Apr 5
On Netflix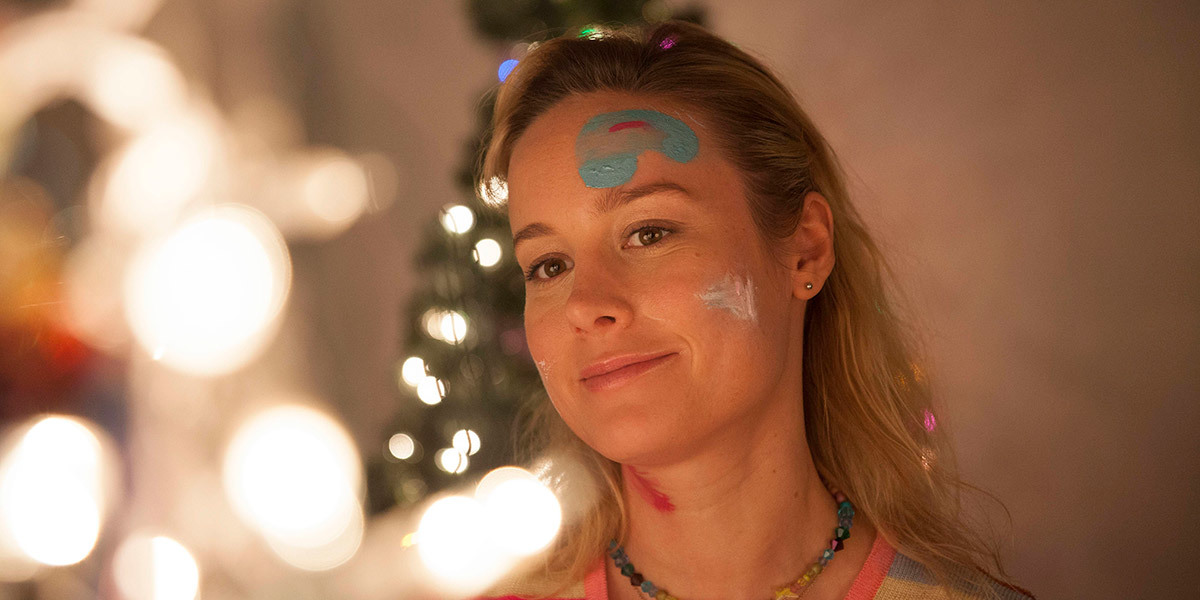 Heading off to college is supposed to be the first day of your adult life. Your childhood dreams of becoming an artist are on the verge of being realized and you have all the belief and enthusiasm that they'll work out… So what happens when it doesn't go to plan? You might backslide…move back home and watch a lot of TV…or you might get fed up of being babied by your support-circle-loving parents and get a temp job just to prove them wrong.

When Kit (Brie Larson) starts work at a drab and dreary advertising agency with cubicles (oh the horror), her only escape is a rainbow-hued letter sent by some bruv who looks like Samuel L. Jackson aka The Salesman. He might be able to deliver Kit's utmost desire, which is—you guessed it—a unicorn! That's where Kit's journey really begins. She prepares for the animal's arrival while balancing a toxic work environment and a blossoming relationship with Virgil (Mamoudou Athie) the handyman building a stable for her.

Unicorn Store is a whimsical comedy that jumps between the awkward humor of The Office and the outrageousness of Office Space with rainbow sprinkles and a touch of Wonka magic thrown in. The movie feels like one big metaphor that's hitting you in the face over and over again until you start hoping Kit achieves her goal just so the symbolism will end. Larson is great at walking the line between a kid on a mission who's pretending to be an adult. Athie is endearing to watch as he falls deeper into Kit's childlike wonder. But the pacing and absurdity aren't enough to keep you intrigued and you're left wondering what the point is. There is a payoff but it isn't quite satisfying. Perhaps the lingering feeling of deflation is part of this film's journey. Unicorn Store repeatedly tells you: All you have to do is believe—but it doesn't quite have the magic to help you get there.

Watch Unicorn Store on Netflix on Friday.

From Netflix:
A woman named Kit receives a mysterious invitation that would fulfill her childhood dreams.
—

Chilling Adventures of Sabrina
Part 2
Fri Apr 5
On Netflix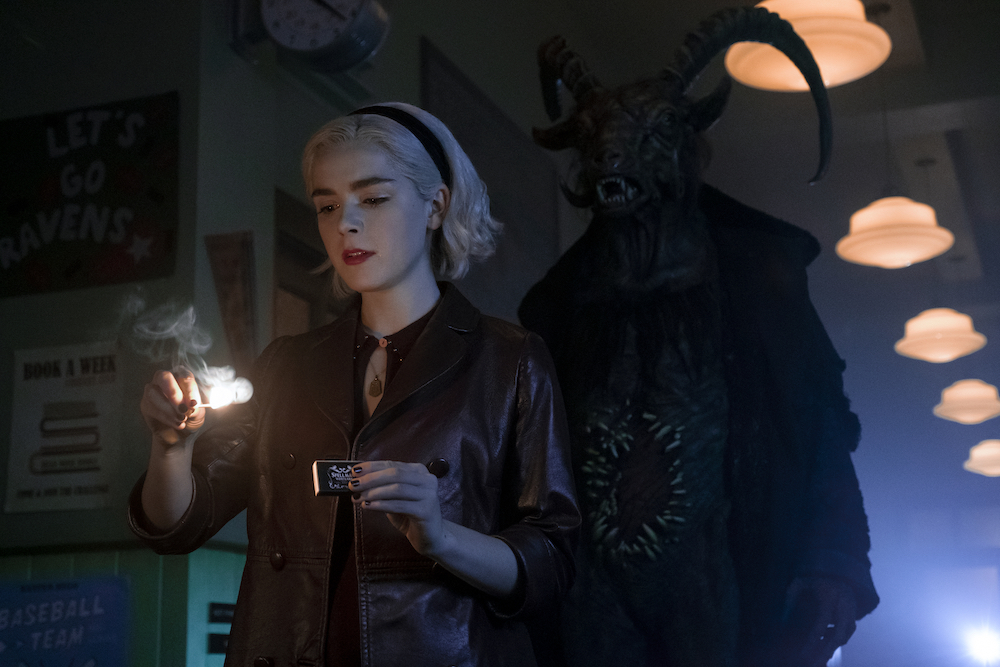 Before we begin, we have a gentle entreaty for the makers of CAoS: When it comes to the multitudinous Satanic references and the bizarro flipping of Catholic expressions (oh, hell no) into their equal but opposites (oh, heaven no)…RELAX. We get it. The characters worship the Dark Lord and their religion is a dark reversal of Christianity. Got it. We heard you the first time.

With that out of the way, Chilling Adventures of Sabrina goes even deeper into dismantling the patriarchy by making it much more obvious. High Priest Blackwood (Richard Coyle) is an absolute dumpster fire of chauvinism and misogyny with fingernails straight out of a YouTube tutorial…but 'make it pointy'. You're meant to hate him. And you will. That's cool because Aunt Hilda (Lucy Davis), Prudence (Tati Gabrielle), and our beloved Ambrose (Chance Perdomo) remain the highlights of the show. Please give us more. Oh, and Susie (Lachlan Watson). Yes! Just Yes! If you're into dark paranormal with lots of laughs, blood, sexy-ness-ocity, and a few great surprises… sup, Shapeshifting… then CAoS is still fun. We just wish someone would sit Sabrina (Kiernan Shipka) and Aunt Zelda (Miranda Otto) down and pour them a few cups of tea…because, more than anyone else on the show, those two dimbulbs need Jesus (and a sassy friend like Cardi B). In Part 2, Sabrina walks the line between good and evil and she's having a hard time keeping her shoes from getting bloody.

Chilling Adventures of Sabrina Part 2 comes to Netflix on Friday.

From Netflix:
Part 2 finds Sabrina exploring her darker side, curious to learn more about her heritage, while struggling to maintain her friendships in the mortal world. Romantically, Sabrina is caught in an unholy love triangle between sexy warlock Nicholas Scratch and salt-of-the-Earth mortal Harvey Kinkle. Meanwhile, The Dark Lord, Madame Satan, and Father Blackwood continue to conjure chaos in the Spellman household and the town of Greendale. And they aren't the only ones trying to raise hell. Everything is in question…relationships, identity, true intentions…when the devil's work is at hand.

—

Doom Patrol
"Danny Patrol" – Season 1, Episode 8
Fri Apr 5
On DC Universe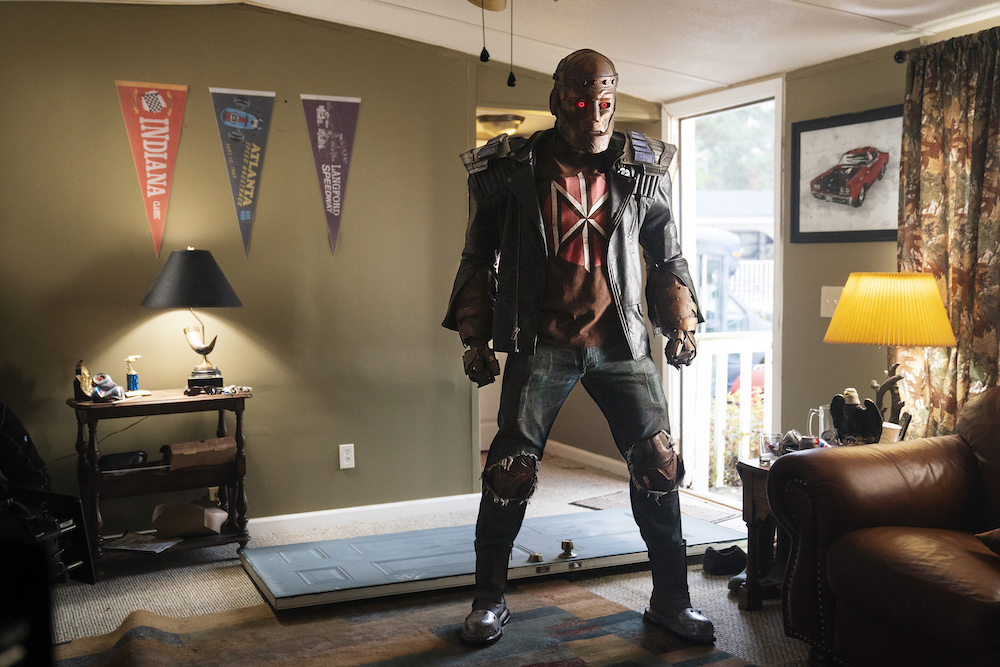 "Danny Patrol" means only one thing: Danny the Street is coming! Comic book fans, y'all know what's up. Um, yeah, Danny is an actual street who teleports around in various sidewalk forms…and he needs help. (C'mon, you're eight episodes into Doom Patrol, is a sentient street that out of the ordinary?)

Stream Doom Patrol every Friday on DC Universe.

From DC Universe:
A sentient, gender-queer, teleporting street named Danny who's being hunted by the secret Bureau of Normalcy needs help from Niles – but gets Vic and Larry instead.
—

Fresh Off the Boat
"Under the Taipei Sun" – Season 5, Episode 21
Fri Apr 5 – 8PM
On ABC

Happy 100th episode to Fresh Off the Boat! Here's to the next 100.

Watch the 100th episode of Fresh Off the Boat on Friday on ABC.

From Freeform:
Eddie ships off to Taiwan for the cultural exchange program, blithely ignoring his parents' advice about how hard it was for them when they came to America for the first time. After all, he's been to Taiwan before, what could go wrong? Plenty, when he ends up separated from his group with no money and next-to-no language skills. Meanwhile, back home in Orlando, the Huangs adjust to life without Eddie.

—

Warrior
Series premiere
Fri Apr 5 – 10PM
On Cinemax

Warrior debuts on Cinemax on Friday.

From Cinemax:
Series premiere. San Francisco, 1878. Ah Sahm, a newly arrived Chinese immigrant with serious fighting skills, is introduced by a fixer named Chao to Chinatown's most ruthless tong, the Hop Wei. After impressing Young Jun, son of tong leader Father Jun, Ah Sahm is branded and taken to the local brothel, where he befriends Ah Toy, a courtesan with connections. Later, in search of a woman who left China two years earlier, Ah Sahm crosses paths with Mai Ling and Li Yong, followers of the rival tong leader Long Zii, who is trying to avoid an opium war with the Hop Wei, a war that Walter Buckley, the deputy to San Francisco Mayor Samuel Blake, actively promotes. Meanwhile, after two Chinese laborers are killed by white thugs, police sergeant Big Bill O'Hara is tasked with creating a Chinatown squad. Enlisting a southern-born cop named Richard Henry Lee, Bill soon finds that the hostility between the Chinese and white dock workers, whose unofficial leader is an Irish tough named Dylan Leary, is unlikely to end anytime soon.

—

Killing Eve
"Do You Know How to Dispose of a Body?" – Season 2 premiere
Sun Apr 7 – 8PM
On BBC America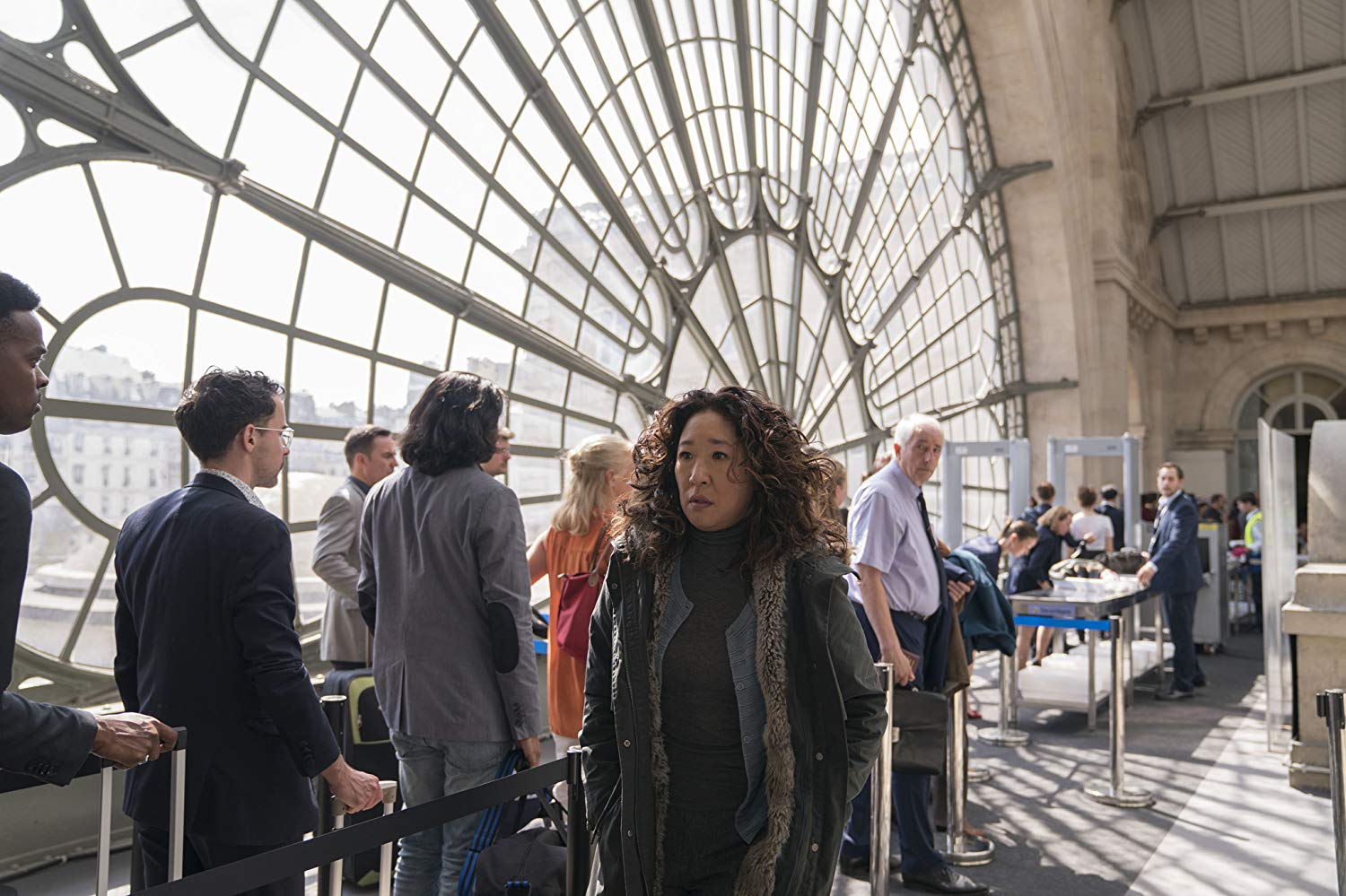 Season 2 of Killing Evepicks up thirty seconds after the events of the season 1 finale, with Eve (Sandra Oh) thinking she's a murderer and Villanelle (Jodie Comer) on the run. Their immediate reactions? Eve goes and gets a sugar-crashing-ton of candy. Villanelle gets vodka. Both are shaken up—to the point where important details go completely unnoticed…by them, not by us. This show has deftly taught us not to leave any small detail unchecked—they'll be important later… Both Sandra Oh and Jodie Comer are brilliant at making you feel every microcosm of emotion running through them, every pulse and thought, even when they're trying their best to put on a sweet and charming face. When you find yourself dissecting all those small shifts in body language and tone, that's when you'll realize: Killing Eve has got you playing the game right alongside its killer queens. (read our [p]review)
Killing Eve returns to BBC America on Sunday.

From BBC America:
Eve is reeling from her act of violence against Villanelle and doesn't know whether she is alive or dead. A paranoid and severely injured Villanelle manages to get herself to the hospital for treatment. Carolyn approaches Eve with an intriguing opportunity.

—

American Gods
"The Ways of the Dead" – Season 2, Episode 5
Sun Apr 7 – 8pm
On STARZ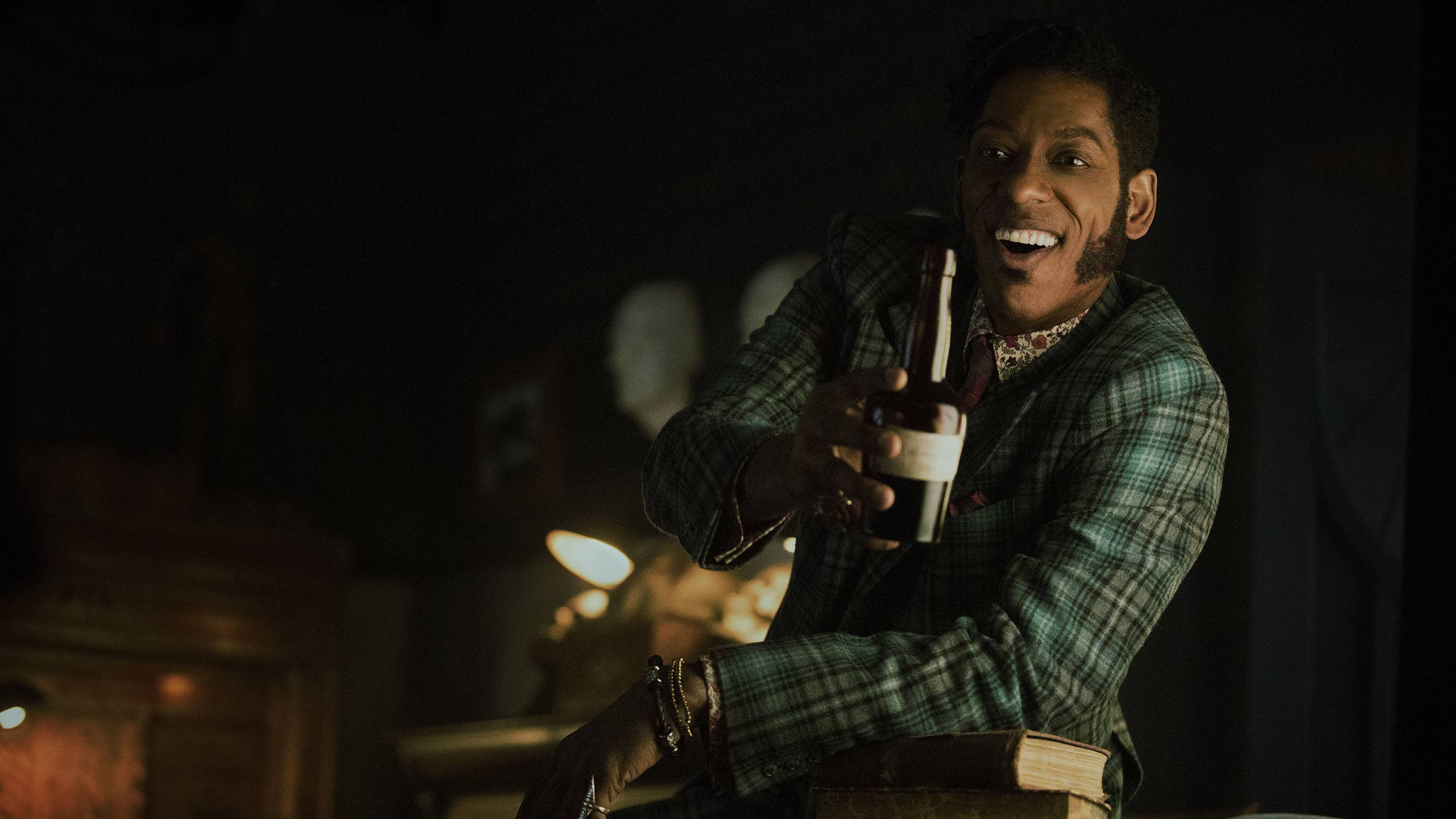 After an enthralling return to form in episode 4—have you gotten over Mr Nancy's (Orlando Jones') speech yet), it's time for Shadow (Ricky Whittle) to learn who he really is. In Cairo, Mr. Ibis (Demore Barnes) teaches him to play dead…and we hope you're not squeamish. The show, never one to stray from gory violence, becomes almost gratuitous at times, is completely unflinching when looking at the deep dark history of the town and Shadow absorbs it all…a little too much. Mr. Nancy shows up to deliver some wisdom (our boy!) and goes from smooth-talker to stone cold trickster faster than you can say Anansi. We wish this episode had more from him but at least, it seems, the show has found its rhythm again. "The Ways of the Dead" switches between each set of gods with more grace and—dare we say it—style. Unfortunately that means switching to Laura (Emily Browning) every once in a while. Mad Sweeney (Pablo Schreiber) heads go a bar where everybody knows his name but the friends he once had might not be making the right deals with Laura. Meanwhile Wednesday (Ian McShane) picks up Salim (Omid Abtahi) and the Jinn (Mousa Kraish) on a trip to the desert, where love and faith turn into battlegrounds on the open road. The past two episodes may be a turning point for season 2, picking the show up off the floor, dusting off its tattered suit, and getting ready to pull some of its old tricks again. We hope it continues to find its way back to life.
American Gods airs on Sunday, only on STARZ.

From STARZ:
Steeped in Cairo's history, Shadow learns the ways of the dead with the help of Mr. Ibis and Mr. Nancy. In New Orleans, Mad Sweeney introduces Laura to old friends who share their world of voodoo healing.