This week: The Widow, Patriot Act with Hasan Minhaj, This Is Us, Grown-ish, Deadly Class, Brooklyn Nine-Nine, For the People, Juanita, Doom Patrol, After Life, American Gods
The Widow
Season 1
Now streaming
On Amazon Prime
Have you binged this yet? Get your detective on and let us know what you think of this mystery…
Stream The Widow on Amazon Prime now.
From Amazon:
A woman's search to uncover the mystery of the disappearance of her husband leads her to the Congo, where she's forced to seek the truth about what happened to the man she loved.
—
Patriot Act with Hasan Minhaj
"Civil Rights Under Trump"
New episodes Sunday
On Netflix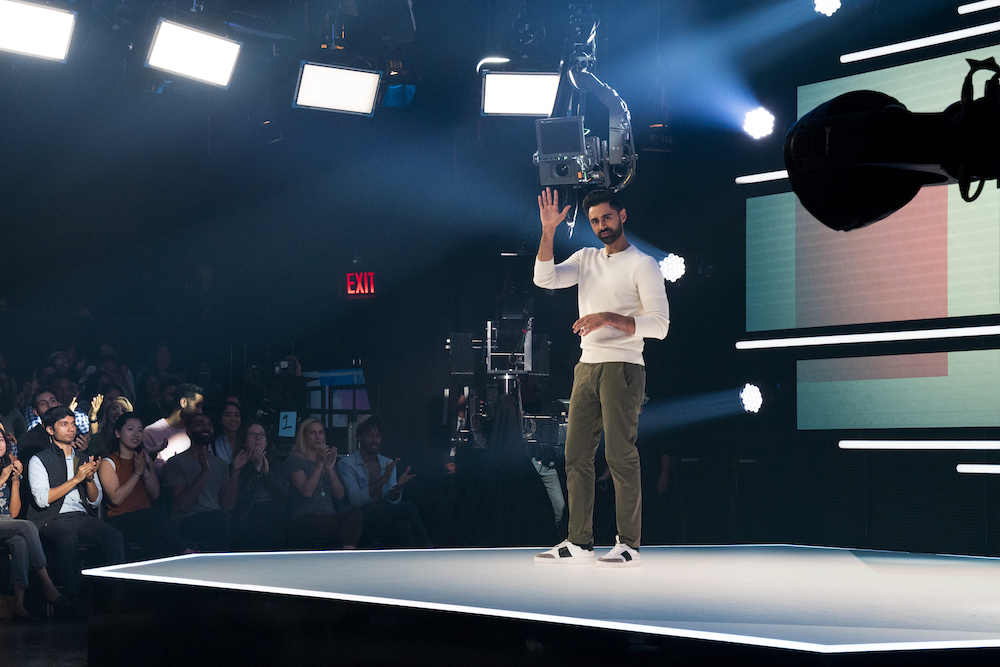 Photo: Cara Howe/Netflix

**idobi rated: ❤️❤️**
You don't have to be a political commentator to see that Donald Trump has caused near-irreparable damage to the country, helped by his office Death Eaters who are working to undo fundamental civil rights. Hasan Minhaj points out some of the current government's biggest stories from the past two years—and the ones that went by almost unnoticed. We may love to make fun of some of the more insane news coming from the White House (not to mention Ben Carson) but Minhaj digs into the moment when the laughter stops and s#!t gets real. By laying out the techniques the administration has used to dismantle civil rights he asks the question: Who counts in America? This episode of Patriot Act is about to scare the hell outta you and galvanize you into taking action—which is exactly what this country needs right now.
Stream new episodes of Patriot Act with Hasan Minhaj
every Sunday on Netflix.
From Netflix:
Two years into the Trump administration, Hasan spotlights how government officials have been quietly and systematically dismantling civil rights.
—
This Is Us
"The Graduates" – Season 3, Episode 14
Tues Mar 5 – 9PM
On NBC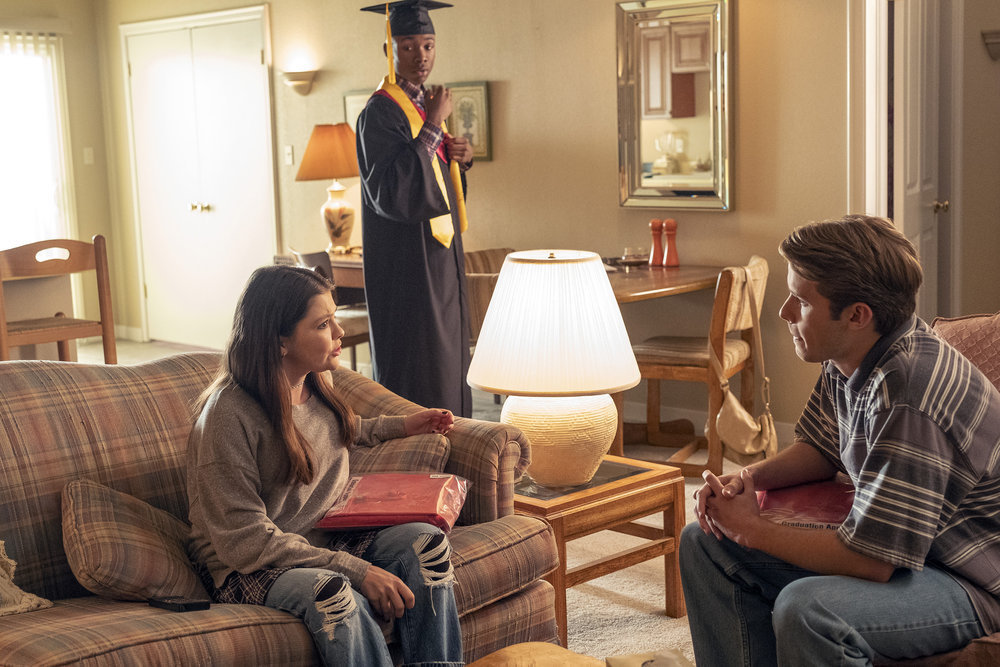 Photo by: Ron Batzdorff/NBC

**idobi rated: ❤️❤️**
Graduation is a wonderful time of reflection as well as a celebration of a new chapter. In the Pearson family, that means a whole lotta sentimental flashbacks (and don't they do it so well?). The Big Three had their whole lives ahead of them after high school…and it wouldn't be This Is Us without the present timeline weaving in and out to remind us that there are plenty of lows along with the highs. Kevin (Justin Hartley) is keeping his battle with alcoholism a secret from Zoe (Melanie Liburd) which we all know is a ticking time-bomb of revelations. Meanwhile there are complications with Kate's (Chrissy Metz) baby. And Rebecca (Mandy Moore) must decide if she is ready to jump back into the dating game. You can't help but be supportive of her journey all while feeling a pang of loss on this Graduation Day.
New episodes of This Is Us air every Tuesday, only on NBC.

From NBC:
Kevin keeps a secret from Zoe. Randall gets unexpected news about Deja. In the past, the Big Three graduate from High School.
—
Grown-ish
"Face the World" – Season 2, Episode 11
Wed Mar 6 – 8PM
On Freeform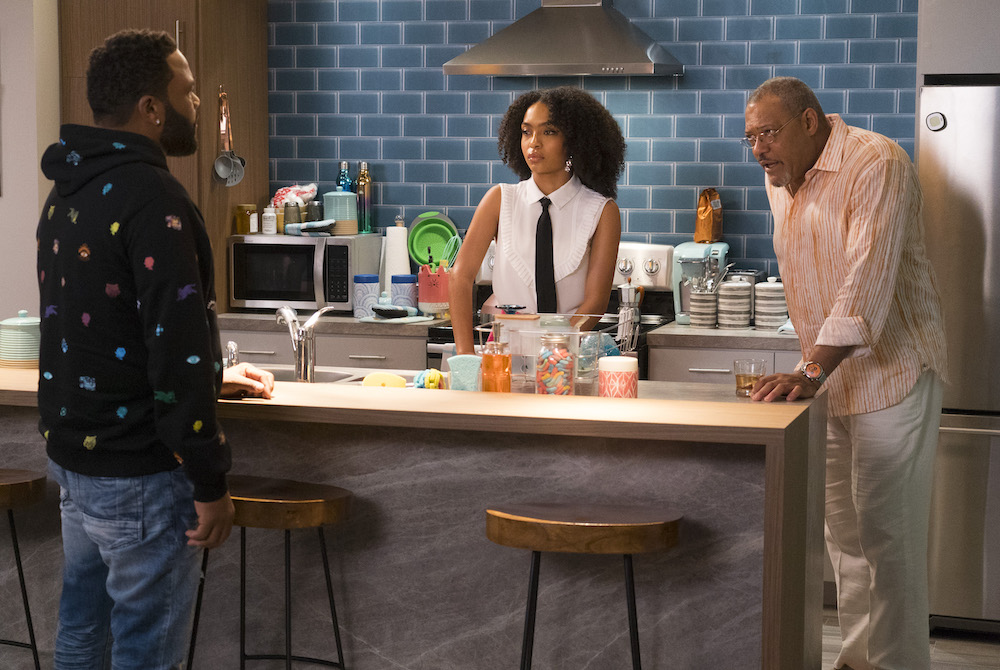 Photo: Freeform/Eric McCandless

**idobi rated: ❤️❤️**

Parents weekend is totally overrated, okay? Your college life and your home life may seem like two completely different narratives but what happens when they clash? Zoey (Yara Shahidi) is about to find out the hard way thanks to a visit from her dad (Anthony Anderson) and pops (Laurence Fishburne). Yay! Our delight at seeing the Black-ish stars drop by is not shared by Zo—she has to face the reality of her recent cheating…and recent decisions. There's nothing like facing your family to make you question everything. #mortified. Good thing she's not one to overreact…right? Let's hope she can keep her cool with all the truth-bombs flying around in this episode. In fact, each of the Grown-ish crew have to face the truth—and themselves—this weekend and what they find out isn't always #InstagramWorthy.
New episodes of Grown-ish debut on Freeform every Wednesday.
From Freeform:
Zoey has to deal with the repercussions of her previous academic decisions. Zoey tries to prevent Dre and Pops from attending CalU's Parents Weekend. Meanwhile, everyone else has their own drama to face. Guest starring Anthony Anderson and Laurence Fishburne.
—
Deadly Class
"The Clampdown" – Season 1, Episode 8
Wed Mar 6 – 10PM
On SYFY

Deadly Class airs every Wednesday, only on SYFY.

From SYFY:
Following the death of Chico and Yukio, a gang war brews during a lockdown imposed by Lin.

—
Brooklyn Nine-Nine
"The Golden Child" – Season 6, Episode 9
Thurs Mar 7 – 9PM
On NBC
Pop the champagne and toast to the Nine-Nine 'cause NBC just renewed this show for another season!
Head to Brooklyn Nine-Nine this Thursday on NBC.
From NBC:
Jake helps Amy navigate the complicated relationship she has with her brother, David. Charles introduces some drama into an undercover mission involving Terry and Holt.

—

For the People
"First Inning" – Season 2 premiere
Thurs Mar 7 – 10pm
On ABC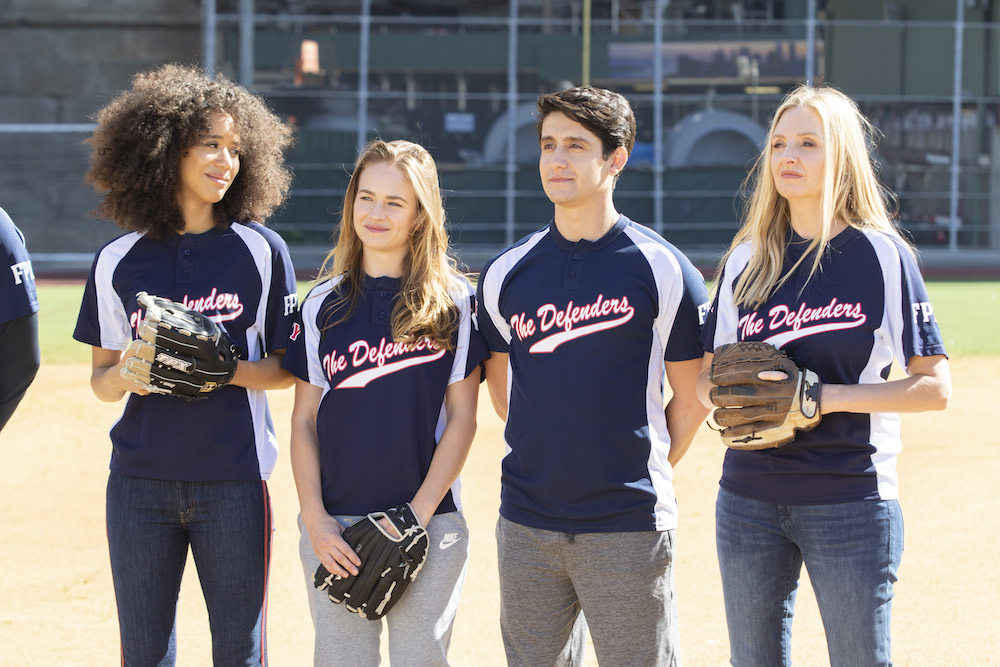 Photo: ABC/Giovanni Rufino

We need a strong case of justice more than ever right now so For the People couldn't return at a better time. Season 2 is not easing us back in—"First Inning" has our new lawyers dealing with the killing of a NY State Senator…and the accused is a teenage gamer who just turned himself into them. The team bonding isn't going to last long when Roger (Ben Shenkman) finds out what happened. This is shaping up to be the office's biggest case in years…and yet Jay (Wesam Keesh) is stuck defending another teenager who doesn't seem to understand there are consequences to, y'know, petty crime (and she doesn't think Jay's a real attorney. Ugh). The contrast of unfair and overboard legislation vs. those who refuse to take responsibility for their actions is stunning and will make you take a long hard look at the justice system.
For the People returns to ABC on Thursday.
From ABC:
Sandra, with the help of new investigator Ted, must defend a teenage gamer whose online argument leads to a police raid that ends with the death of a United States senator. A personal connection to the "swatting" case makes Roger determined to charge the teenager to the fullest extent of the law and pushes Kate to her limits in the process. Meanwhile, Jay is tasked with defending New York's most spoiled millennial from going to jail for her petty crimes.

—

Juanita
Fri Mar 8
On Netflix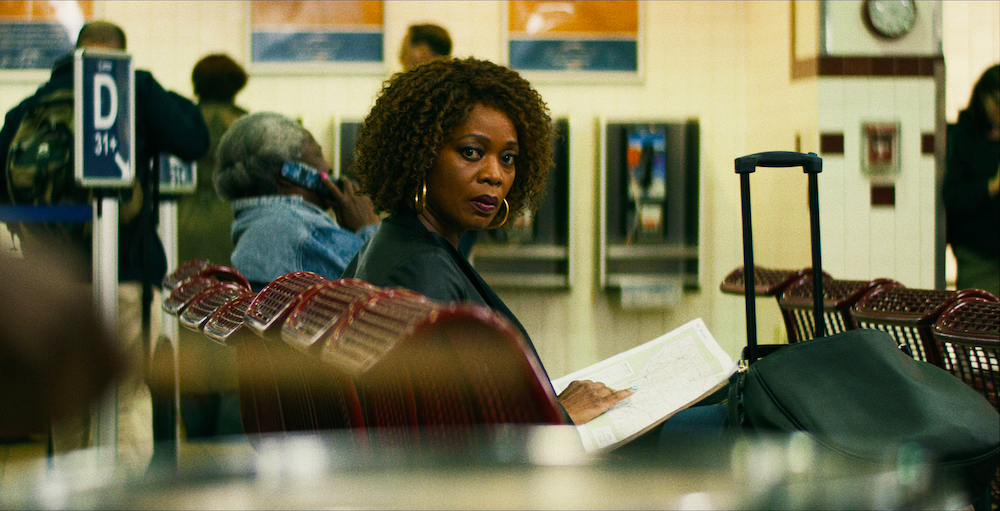 Photo: William Gray / Netflix
Juanita is the new Netflix rom-com that's got Alfre Woodard living her best life, complete with a smooth n' dreamy soundtrack. Based on Dancing on the Edge of the Roof: A Novel by Sheila Williams, Juanita is a journey of self-discovery we don't often get to see—where a grown woman gets her very own romance.
Stream Juanita on Netflix on Friday.

From Netflix:
Fed up with her life, Juanita leaves her grown kids behind and hits the road in search of a fresh start.

—

Doom Patrol
"Cult Patrol" – Season 1, Episode 4
Fri Mar 8
On DC Universe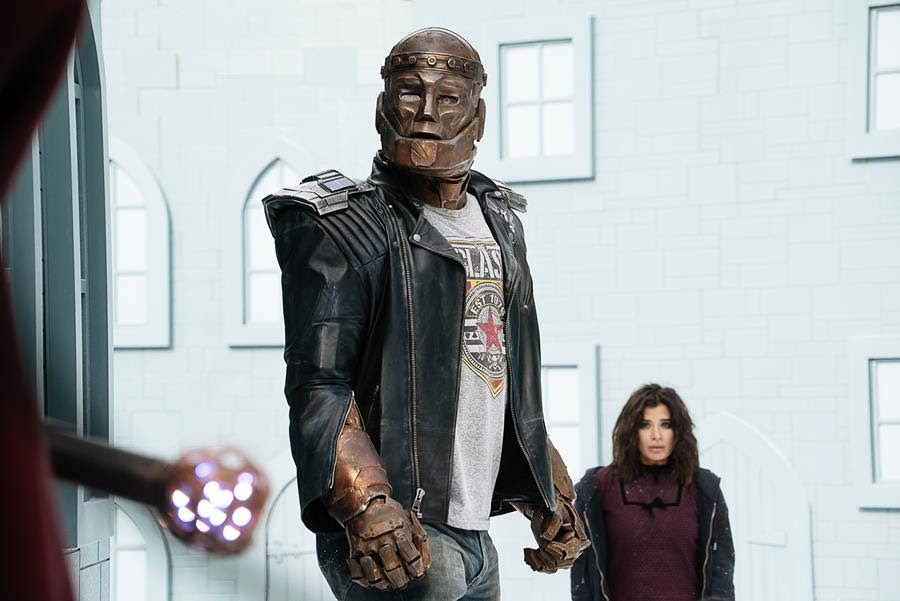 Photo Credit: Jace Downs / 2018 Warner Bros Entertainment Inc.  All Rights Reserved.
What is it about the picture-perfect life of suburbia that always seems to be underscored with a chilling edge? Maybe it's because the suburbs are often where cults find a place to grow…and they can seem attractive even to the strongest-willed people (and especially to those with sixty-four personalities). With the Doom Patrol still reeling from the fight at Fuchtopia, are they together enough to stop an apocalyptic prophecy? It's a good thing the team are used to cleaning up messes 'cause this cult has tasers and world-ending-eyes on their side…not to mention cake.

Stream Doom Patrol every Friday on DC Universe.

From DC Universe:
Willoughby Kipling (MARK SHEPPARD) conscripts the Doom Patrol into helping him avert the end of the world by stopping a nihilistic cult.

—

After Life
Season 1
Fri Mar 8
On Netflix

Stream After Life on Friday, only on Netflix.

From Netflix:
Tony (Ricky Gervais) had a perfect life. But after his wife Lisa dies, Tony changes. After contemplating taking his own life, he decides instead to live long enough to punish the world by saying and doing whatever he likes from now on. He thinks it's like a Super Power — not caring about himself or anyone else — but it turns out to be tricky when everyone is trying to save the nice guy they used to know.

—

American Gods
"House on the Rock" – Season 2 premiere
Sun Mar 10 – 8pm
On STARZ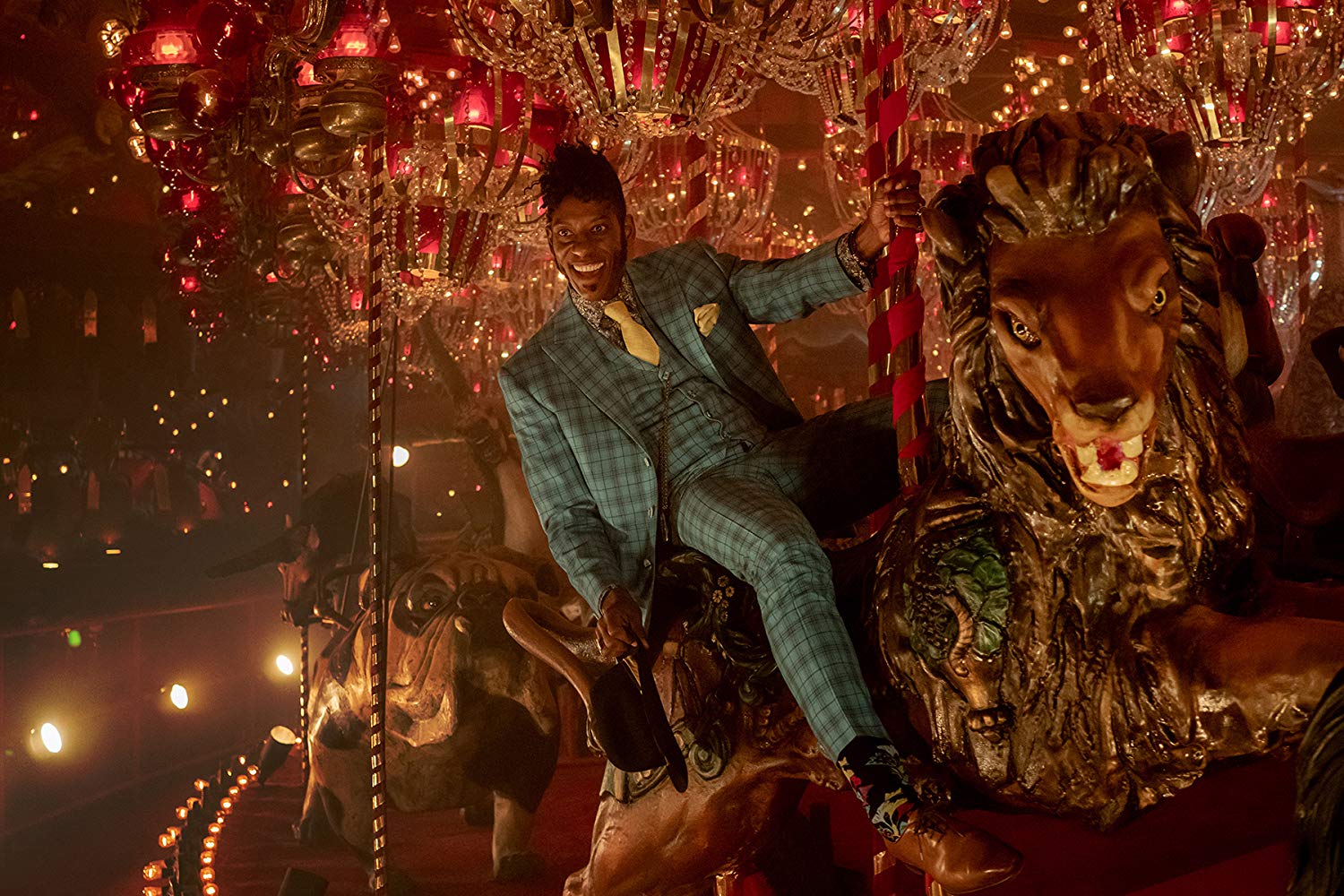 Photo: STARZ

Who else missed this world? Fear not, American Gods season 2, episode 1 is going to plunge you right back into the eye of the storm. You'll immediately forget everything you thought you knew as a new reality swirls around you. Shadow (Ricky Whittle) & co. are on the way to the House on the Rock, which is a place "where people come to look, play, and wonder"—like Disney World only with real magic. Welcomed by the ever delightful Mr. Nancy (Orlando Jones), the gods gather to take a spin on a carousel…but there are fewer than Wednesday (Ian McShane) had hoped. Meanwhile Mr. World has his own chilling plans (isn't Crispin Glover brilliant?), sending Technical Boy (Bruce Langley) to find Media—aka the new god of war. The gods have been dealt a fateful hand and it's up to us to decide whether to take it seriously or not. Only time will tell. With each new setting, the gorgeous production design continues to set the bar high, bringing places Neil Gaiman readers could only dream about to life with impeccable detail. The whole first episode feels like a trip, leaving you as giddy as if you'd actually taken a spin on the carousel (a few too many times). By the end of "House on the Rock" you'll land back in your seat with a jolt, wondering how American Gods pulled the greatest trick of all: Drawing you into its world completely. They'll make a believer out of you yet.
American Gods season 2 begins on Sunday, only on STARZ.

From STARZ:
Following the epic showdown at Easter's party, Mr. Wednesday continues his quest to pitch the case for war to the Old Gods with Shadow, Laura and Mad Sweeney in tow. Meanwhile, Mr. World plans revenge and Technical Boy goes on the hunt for Media. First stop: the House on the Rock, where Shadow is taken "backstage."