This week: 9-1-1, Into the Badlands, This Is Us, Chicago Med, Happy!, What We Do in the Shadows, Abby's, For the People, On My Block, Santa Clarita Diet, Hanna, Doom Patrol, American Gods, Veep
9-1-1
"Chimney Begins" – Season 2, Episode 12
Mon Mar 25 – 9PM
On FOX
New episodes of 9-1-1 air every Monday on FOX.
From FOX:
Chimney's history at Station 118 is explored as he works hard to become the paramedic and firefighter he is known to be.
—
Into the Badlands
"Raven's Feather, Phoenix Blood" – Season 3, Episode 9
Mon Mar 25 – 10PM
On AMC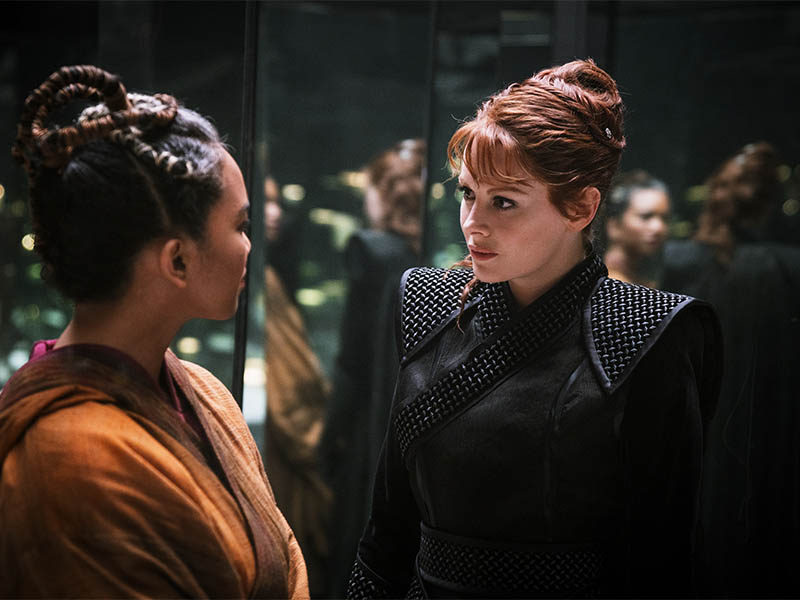 **idobi rated: ❤️❤️**
Damn, this season of Into the Badlands is brutal. The Widow (Emily Beecham) is still having trouble with her gift…but that doesn't mean she won't f$#! you up. It's her dreams that truly scare her, where she comes face to face with an unlikely refugee…and her true self. What is real? And what happens when a Scorpion runs out of people to sting? Nix (Ella-Rae Smith) also questions what she's really fighting for, but she'd better be careful because Cressida (Lorraine Toussaint) is always watching. Sunny (Daniel Wu) is…um, well, we think he needs some company on his journey to take down Pilgrim (Babou Ceesay). He's about to go Home Alone on those who have the Dark Gift. Well, at least he can feel safe in the knowledge that Bajie (Nick Frost) & baby Henry make the best team. We didn't know it was possible but Into the Badlands is stepping up the fight scenes—and the bloody murder—to keep you thrilled and dying for more.

Head Into the Badlands on AMC tonight.

From AMC:
Pilgrim leads the hunt for near-fatally wounded Sunny; The Widow confronts her inner demons.

—
This Is Us
"R & B" – Season 3, Episode 17
Tues Mar 26 – 9PM
On NBC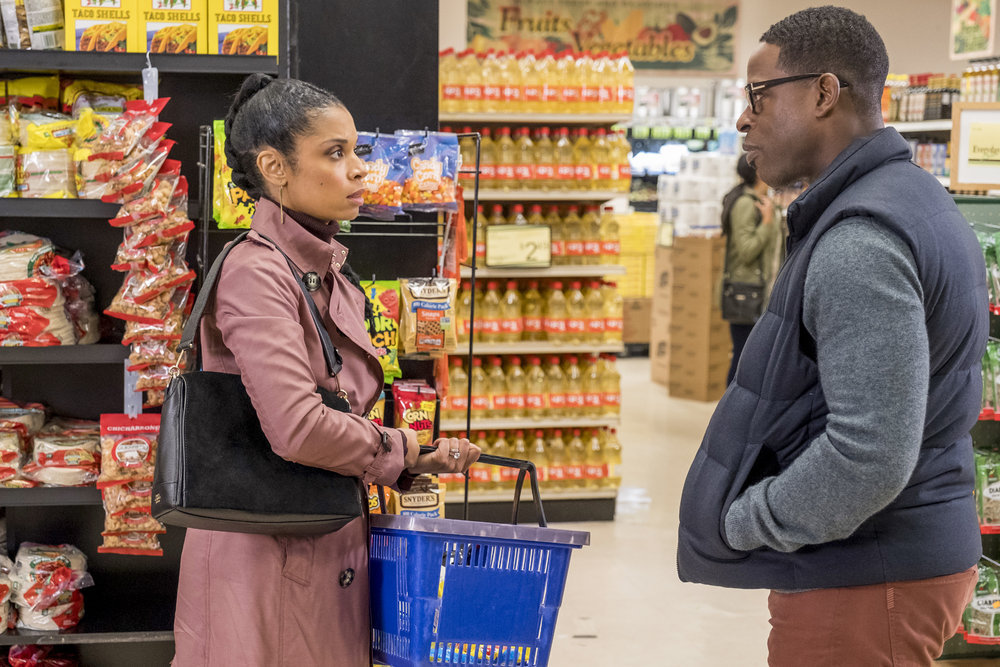 **idobi rated: ❤️❤️**
Relationships are about balance—finding a compromise that works for both parties. Sometimes it's fair, sometimes it takes its toll. We all know Randall (Sterling K. Brown) and Beth (Susan Kelechi Watson) have had their ups and downs (more downs than ever lately) and just to make their impending heartache even more poignant, this week's episode of This Is Us is taking us on a highlight reel of their love story.
New episodes of This Is Us air every Tuesday, only on NBC.

From NBC:
A history of Beth and Randall through the ages.

—

Chicago Med
"The Space Between Us" – Season 4, Episode 17
Wed Mar 27 – 8PM
On NBC

Catch all-new Chicago Med every Wednesday on NBC.

From NBC:
When a car unexpectedly smashes through the ambulance bay doors, Dr. Choi makes some difficult decisions in an effort to save a worker trapped beneath the wreckage and April, who's also in danger. Dr. Rhodes and Dr. Bekker tend to a patient whose best chance at survival is an extremely risky heart surgery. Dr. Charles struggles to come to terms with ex-wife Caroline's treatment.

—
Happy!
Season 2 premiere
Wed Mar 27 – 10PM
On Syfy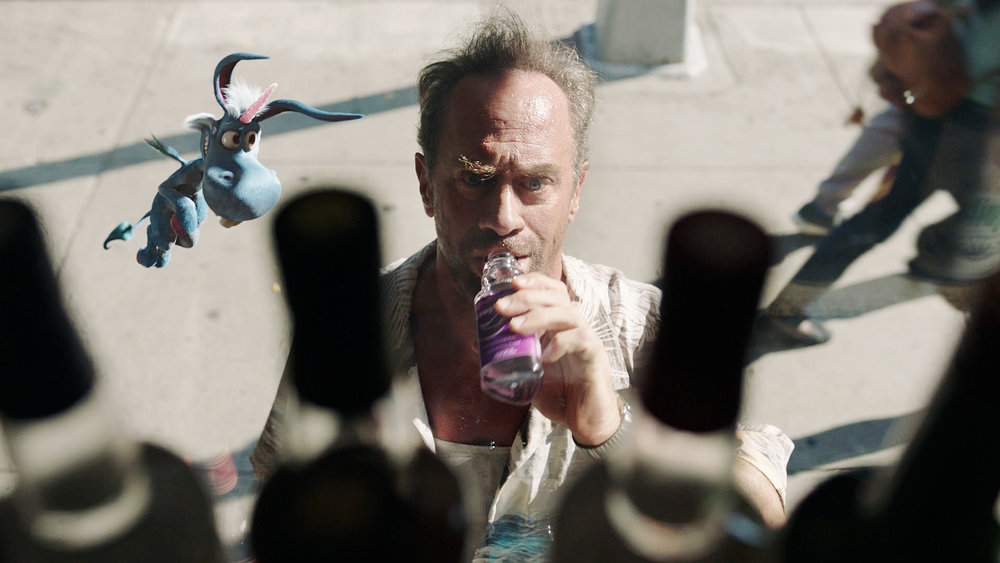 Top o' the mornin' to you, partner! Happy! is back for another round and it's time for Nick (Christopher Meloni) to get his act together. To that we say: YEAH RIGHT! There's no such thing as a sophomore slump where our ex-cop-hitman-alcoholic is concerned, season 2 promises to up the ante. Prepare to never look at Easter the same way again…
Happy! returns to Syfy on Wednesday.
From Syfy:
Sax is clean. Ish. But somehow the filth just seems to find him.
—
What We Do in the Shadows
Series premiere
Wed Mar 27 – 10PM
On FX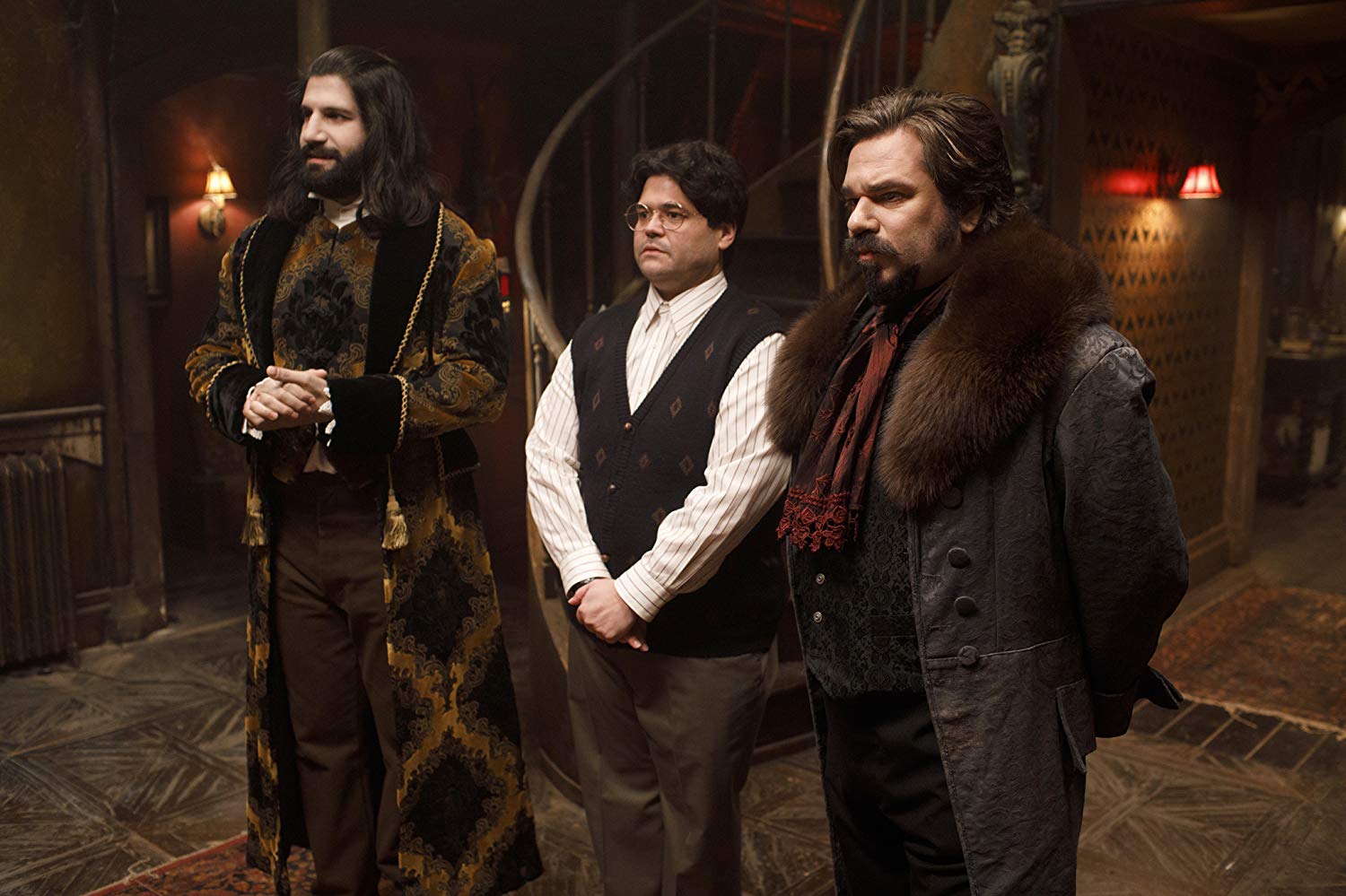 An American version of director Taika Waititi's reality series about vampires who've been roommates for centuries? Sign us up! Also, take that New Zealand, we steal all your best people.
What We Do in the Shadows premieres on FX on Wednesday.
From FX:
Based on the feature film of the same name from Jemaine Clement and Taika Waititi, What We Do in the Shadows is a documentary-style look into the daily (or rather, nightly) lives of four vampires who've "lived" together for hundreds of years. In Staten Island.
—
Abby's
Series premiere
Thurs Mar 28 – 9:30PM
On NBC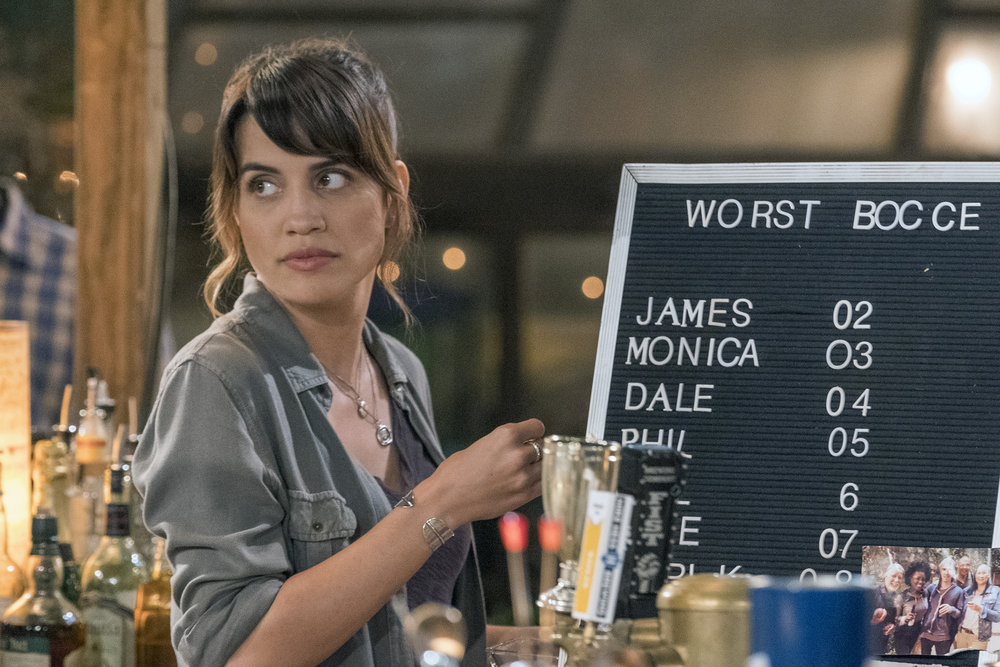 Welcome to Abby's: The bar in our eponymous character's backyard may not be legal but she still has strict rules (well, sorta). No cell phones, no visors, and no one ever drinks alone (even if you're new and forced to sit on the back bench). Everyone knows about it except her new landlord…who needs her to make some changes. Can Abby (Natalie Morales) change? Hell no—she's cranky and set in her ways and that's just how her customers like it. Abby's is another sitcom addition to the NBC family, it's nostalgic and safe and easy and something you'll want to watch to unwind. Is there anything wrong with that? Nope. Sometimes you need a break from all the drama, so why not crack open a beer and head over to Abby's.
Watch Abby's on NBC on Thursday.
From NBC:
Abby's (Natalie Morales) unlicensed backyard bar hits a major snag when new landlord Bill (Nelson Franklin), who recently inherited the house from his deceased aunt, shows up and proposes major changes. Neil Flynn, Jessica Chaffin, Kimia Behpoornia and Leonard Ouzts also star.

—

For the People
"The Vast, Immovable Object" – Season 2, Episode 4
Thurs Mar 28 – 10pm
On ABC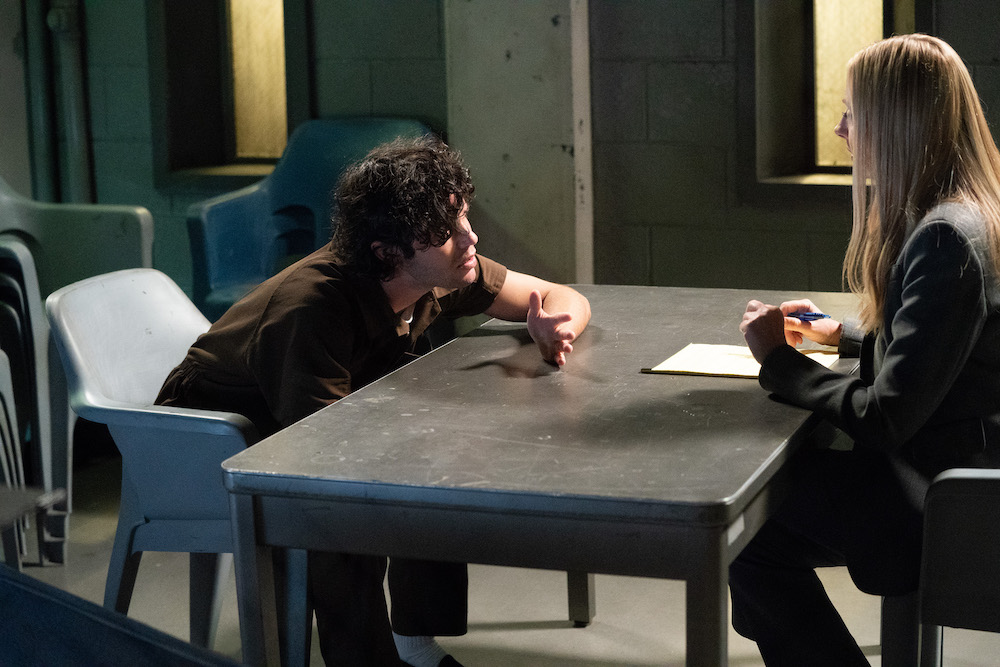 The legal system is often more of a game of tactics than a search for justice. That's why pleading guilty can lessen a sentence and one reason why false confessions happen. This week For the People takes on the case of a man who confesses to strangling a woman when he's told there's evidence. But when he pleads his innocence to the public defender's office, the team are determined to figure out what really happened. He came to the right place. You can count on the For the People team to do what's right, even if it means taking on the system itself. This show sets the bar for how the legal system should be run and gives you hope for change in the real world.

For the People returns to ABC on Thursday.

From ABC:
The team in the public defender's office takes on the case of a young man accused of strangling a woman to death and are determined to prove him innocent. Meanwhile, Tina and Sandra go head-to-head after a man is arrested while transporting a body part through the airport. Elsewhere, Seth and Leonard grow closer after they are tasked with speaking to a conference of an unusually young group of future lawyers.

—

On My Block
Season 2
Fri Mar 29
On Netflix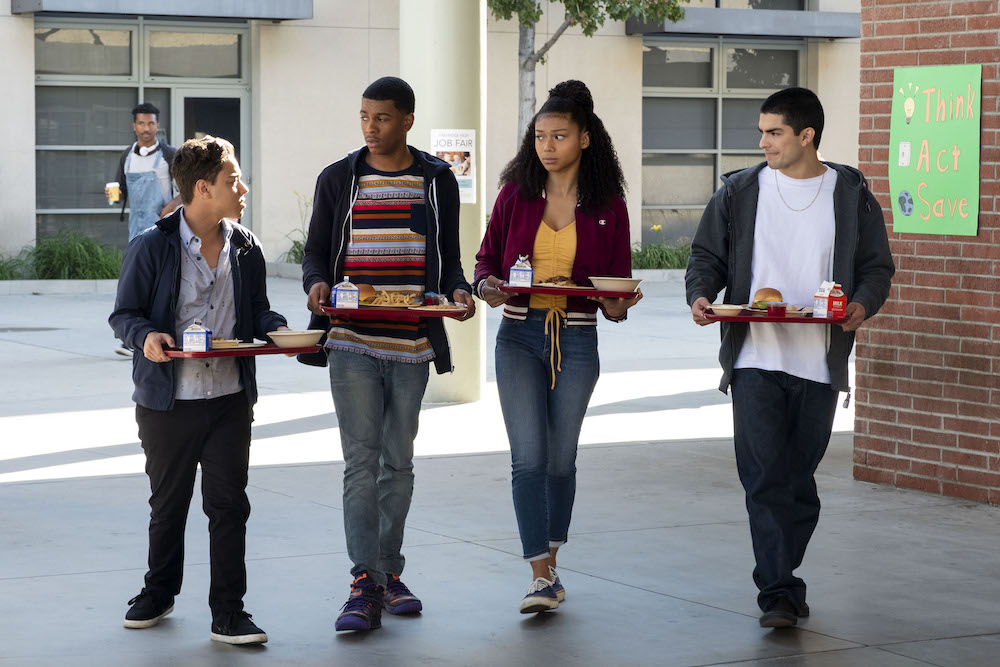 **idobi rated: ❤️❤️**
Is it possible that On My Block leveled up for Season 2? Yeah it is. And we're loving it hard. Not many creatives can give us the joys mixed in with the 808s & heartbreaks of living in the hood. At least not without dissolving into melodrama or clichés of violent misery. John Singleton did with Poetic Justice. So did F. Gary Gray for Friday. Patricia Cardoso did it in Real Women Have Curves, and now On My Block creators Lauren Iungerich, Eddie Gonzalez & Jeremy Haft have proven they can too. Many thanks, Lauren, Eddie, and Jeremy… Back to the show: Last season ended in shots fired and we weren't sure if Ruby (Jason Genao), Olivia (Ronni Hawk), or Cesar (Diego Tinoco) would survive. Netflix relieved some of our anxiety when they released the cold open for season 2 [watch below]. It's a good thing they did too because I wasn't going to tell you. I want you to enjoy OMB S2, episode by episode… Also, the music, the friendship, the money, the grief… It all goes deep into our feelings. (read our full [p]review)

On My Block returns to Netflix on Friday.
From Netflix:
In the aftermath of tragedy and Jamal's discovery, the friends lean on each other like never before.

—

Santa Clarita Diet
Season 3
Fri Mar 29
On Netflix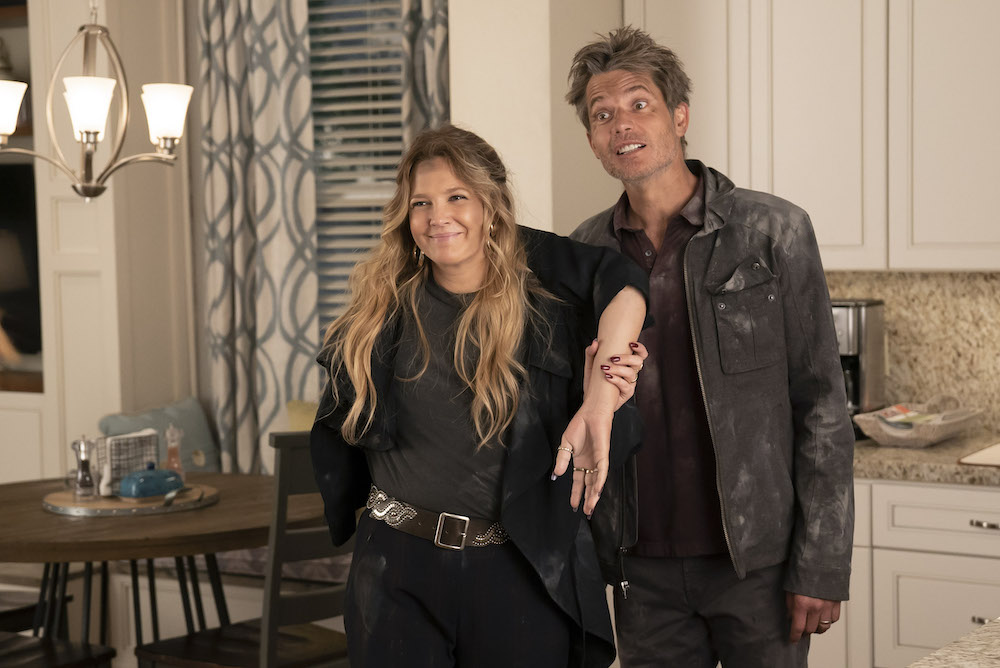 The Hammond family are on the move. They've found a brand new house with a big beautiful kitchen and a lovely plastic-covered basement for all their killing needs. Just what any family wants, right? The new home celebration is short-lived though, when they realize they still have Nazis to serve for dinner and a new zombie-killing group has discovered Santa Clarita. You'd think after three seasons The Hammonds would be better at lying…but that's the charm of this show—they may live extraordinary lives but they approach it in a suburban family way you might see on a regular sitcom. There's even a midlife crisis or two…and some accidental romance in the air. What happens when you're so busy trying to hide the fact you're eating people that you don't have time to find purpose elsewhere? And what happens when some people start to believe your purpose is the lord's work? Santa Clarita Diet covers all your normal family problems with a rather bloody twist that somehow ends up being endearing. Kudos to the writers for making that work.

Stream s3 of Santa Clarita Diet on Netflix on Friday.

From Netflix:
Joel (Timothy Olyphant) and Sheila (Drew Barrymore) are husband and wife realtors leading vaguely discontented lives in the L.A. suburb of Santa Clarita with their teenaged daughter Abby, until Sheila goes through a dramatic change sending their lives down a road of death and destruction…but in a good way.
—

Hanna
"Forest" – Series premiere
Fri Mar 29
On Amazon Prime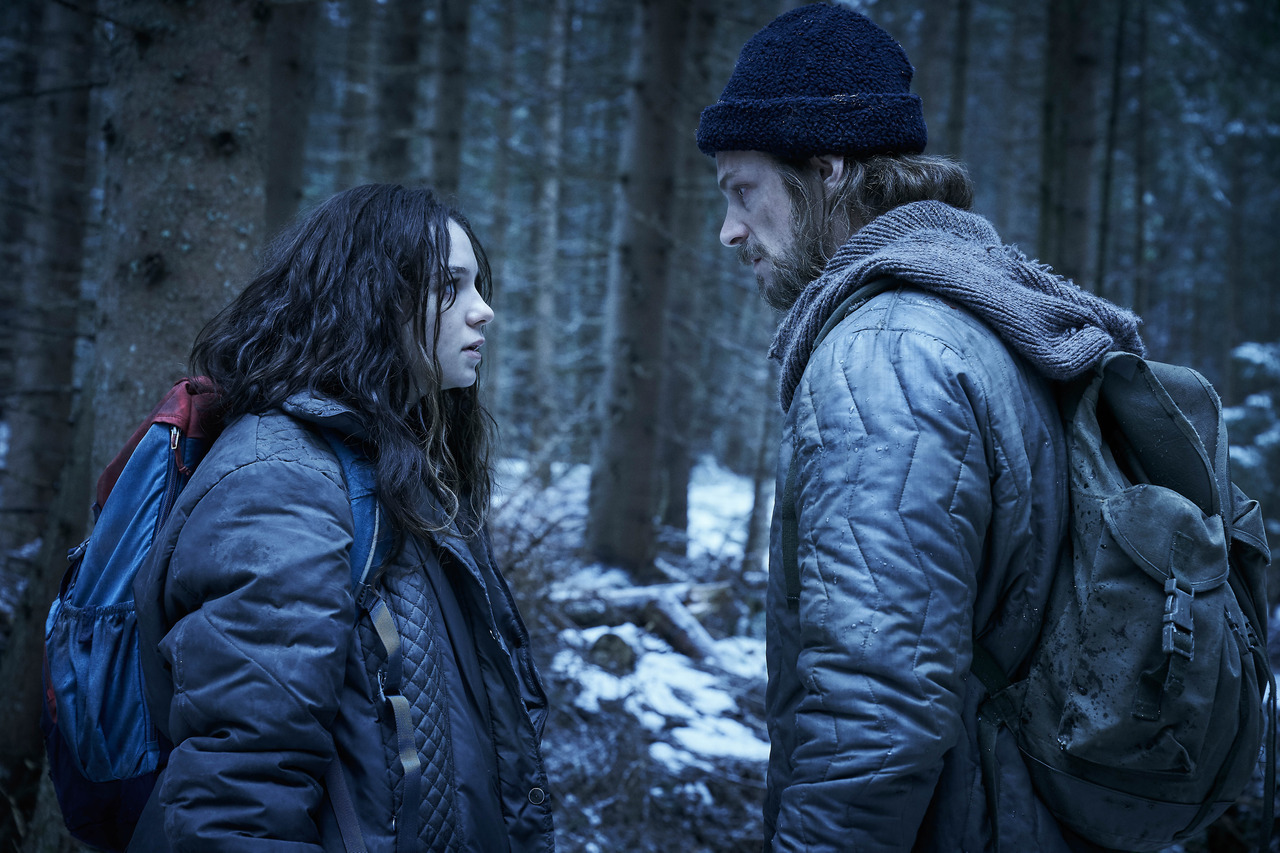 In the age of remakes and reboots, it was only a matter of time before Hanna was sent to TV. The original film was an action thriller that threw out the genre's clichés and kept us completely on edge. The TV show attempts to replicate the film's success, following the story pretty closely for the first two episodes (which makes it impossible not to compare the two versions). Esmé Creed-Miles as Hanna and Joel Kinnaman as her father have a great dynamic and really sell their roles, as a family and as separate agents. There is enough mystery to keep viewers who are unfamiliar with the story engaged but if you're a fan of the film, the show will make you wonder if this story needed anything else. There's an expanded government conspiracy that is continuously kept secret from Hanna—at times without any good reason. The action is still enjoyable but the added padding of teenage rebellion will leave you feeling annoyed. Hanna becomes afflicted by the "TV teenage girl" syndrome shows love to play on—seeking her independence and turning against the wishes of her father. What was appealing about the original was seeing a girl who had other motives than just hormones. While the movie could be seen as one-dimensional—Hanna was merely a weapon against her father's sins—you accepted it within the realms of a two hour action film. These new dimensions to her character should be a welcome addition but unfortunately it only takes away from the reveals that made the story so darkly compelling.

Stream Hanna on Amazon Prime on Friday.

From Amazon:
In equal parts high-concept thriller and coming-of-age drama, HANNA follows the journey of an extraordinary young girl raised in the forest, as she evades the relentless pursuit of an off-book CIA agent and tries to unearth the truth behind who she is.

—

Doom Patrol
"Therapy Patrol" – Season 1, Episode 7
Fri Mar 29
On DC Universe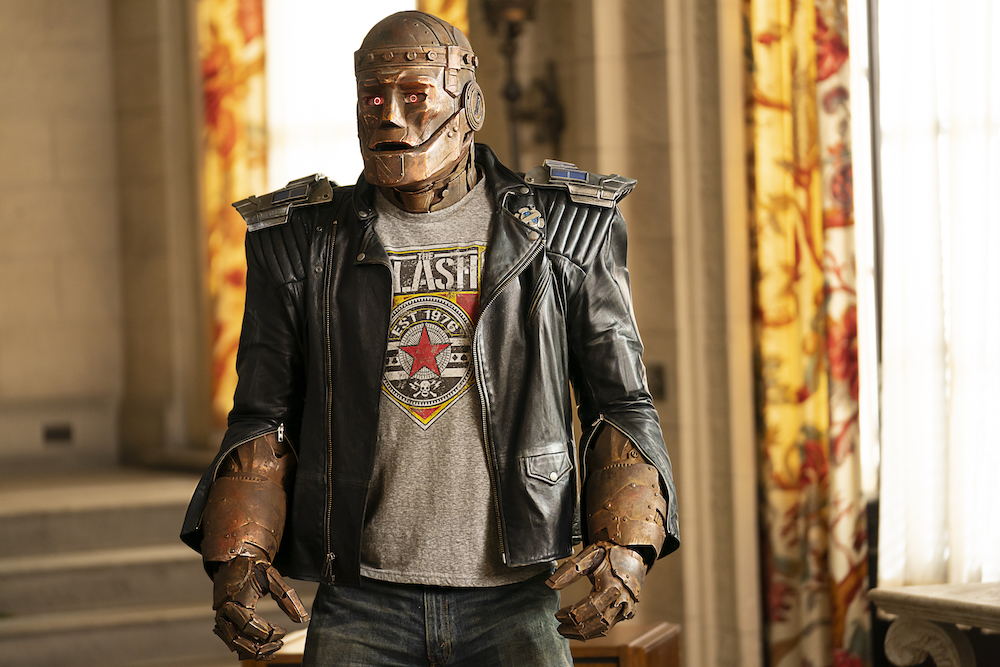 Everything is fine. That's if you listen to Crazy Jane (Diane Guerrero), anyway. Actually, the Doom Patrol are falling apart and most of them are not equipped to deal with their own problems… Okay, maybe everything isn't fine and this team could do with some therapy…but we don't think they're about to get the kind they need, if this show has taught us anything. But it'll be fun to watch them try—and to see the team finally start to bond.
Stream Doom Patrol every Friday on DC Universe.

From DC Universe:
After a violent outburst from Cliff, the team engages in some self-led group therapy – leading to some growth within the group as they are knit closer together.

—

American Gods
"The Greatest Story Ever Told" – Season 2, Episode 4
Sun Mar 31 – 8pm
On STARZ

American Gods airs on Sunday, only on STARZ.

From STARZ:
While Shadow and Mr. Wednesday take a secret meeting in St. Louis, Bilquis arrives at the funeral home in Cairo, where she engages in a debate with Mr. Nancy and Mr. Ibis. Laura rejoins Mad Sweeney, and Tech Boy pays a visit to his first worshipper.

—

Veep
"Iowa" – Season 7 premiere
Sun Mar 31 – 10:30PM
On HBO
Veep's final season begins on Sunday on HBO.
From HBO:
Selina evaluates her past and present campaigns. Jonah's personal life sparks interest among the press. Amy makes an important decision.