This week: Patriot Act with Hasan Minhaj, 9-1-1, The Fix, This Is Us, The Village, Pretty Little Liars: The Perfectionists, Bublé!, Deadly Class, Brooklyn Nine-Nine, For the People, The OA, The Dirt, Doom Patrol, Funny Women of a Certain Age, American Gods, Into the Badlands
Patriot Act with Hasan Minhaj
"Indian Elections"
New episodes Sunday
On Netflix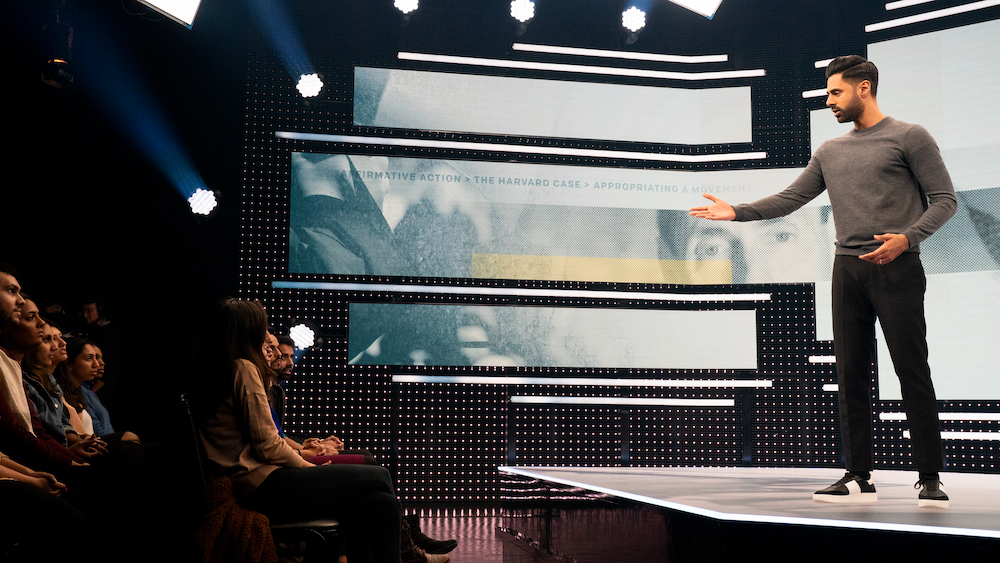 **idobi rated: ❤️❤️**
Hasan Minhaj is going off-limits—against his family's hilarious protests "politics are like a jalebi, round round round"—and talking about politics in India. The latest Patriot Act digs into the recent attacks in Kashmir and how difficult it is to cover the turmoil between India and Pakistan (the show wasn't even allowed to use a map of the area). With the elections coming up, India's 900 million eligible voters have the chance to alter the face of democracy. Minhaj takes a look at the different candidates and why it's near impossible to predict how far India will swing on the political scale this year. It's a deeply complex and divided issue but Minhaj breaks down the vital info to address why we need to be talking about it…even if that means he gets accused of being a Pakistani agent..because his family wasn't joking. Speaking up the way he did in this episode takes guts—but we all know Minhaj has never been one to back down in the face of taboo topics.
Stream new episodes of Patriot Act with Hasan Minhaj
every Sunday on Netflix.
From Netflix:
Just before voters head to the polls in India's national election, Hasan explains what's at stake for the world's largest and most diverse democracy.
—
9-1-1
"New Beginnings" – Season 2, Episode 11
Mon Mar 18 – 9PM
On FOX
New episodes of 9-1-1 air every Monday on FOX.
From FOX:
Bobby is first introduced to Athena's parents; Doug works his way deeper into Chimney's life after Maddie tries to put an end to her marriage; A tiger shark's carrier crashes on the freeway and a gas leak strikes at a plastic surgeon's office.
—
The Fix
Series premiere
Mon Mar 18 – 10PM
On ABC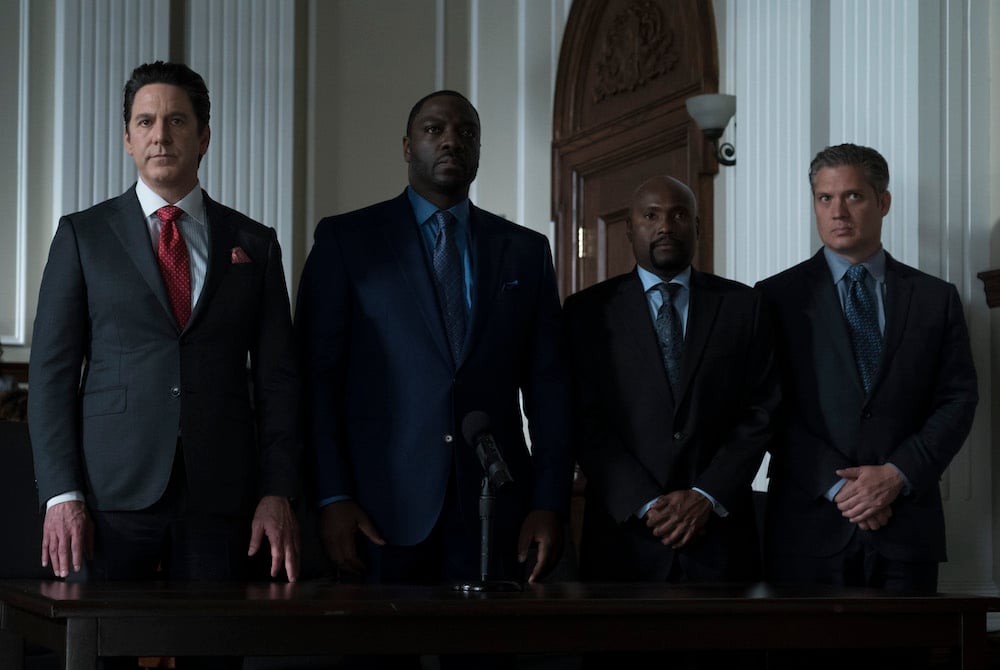 Based on the story behind the OJ Simpson Trials and produced by real life lead prosecuting attorney Marcia Clark, The Fix is the kind of guilty pleasure you'll be riveted by. Who do you cheer for when a former star athlete is embroiled in yet another murder and the woman who almost took him down comes out of retirement to have another go? Please tell us, we can't tell for ourselves. As more and more evidence comes out, every character becomes more suspicious and everyone's motives will be in question. With Robin Tunney as Maya (aka Marcia) and Adewale Akinnuoye-Agbaje as Sevvy (aka OJ) you won't be able to tell who's the cat, who's the mouse, or who's most likely to get eaten alive.
The Fix premieres on ABC tonight.
From ABC:
L.A. district attorney Maya Travis suffers a devastating defeat after prosecuting an A-list movie star for double murder. With her high-profile career derailed, she flees for a quieter life in rural Washington. Eight years later, when this same star is under suspicion for another murder, Maya is lured back to the DA's office for another chance at justice
—
This Is Us
"Don't Take My Sunshine Away" – Season 3, Episode 16
Tues Mar 19 – 9PM
On NBC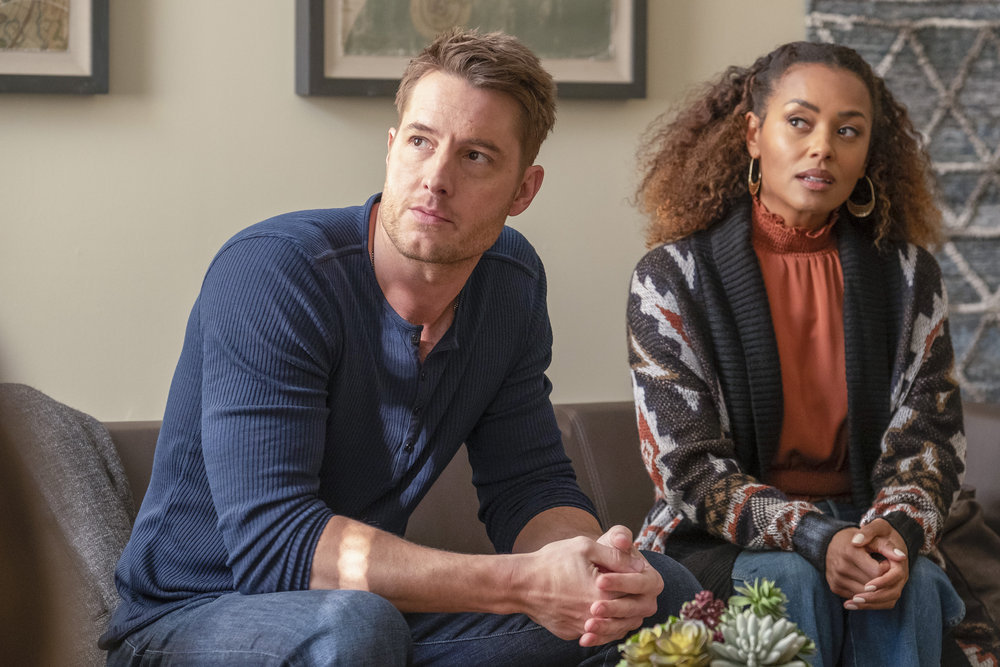 **idobi rated: ❤️❤️**
If you thought you could breathe a sigh of relief because Kate (Chrissy Metz) and Toby's (Chris Sullivan) baby is here…well, the new family are not out of the woods yet. Baby Jack was born prematurely and his fight to survive is pushing Toby to his limits. Kate, for her part, is handling it amazingly well. Meanwhile it's time for Kevin (Justin Hartley) and Zoe (Melanie Liburd) to have an important conversation. He wants kids but she doesn't—and she doesn't want to stand in the way of his choice. Remember how we said timing is everything? Kevin just happens to run into his ex Sophie (Alexandra Breckenridge) while thinking things over… Plus, we all know his relationship with Zoe is not the only issue that Kevin is struggling with. After all the unknowns in the last episode, this week's "Don't Take My Sunshine Away" is going to share some difficult truths…and will anyone be ready?
New episodes of This Is Us air every Tuesday, only on NBC.

From NBC:
Beth and Randall adjust to their new normal. Kate and Toby spend time with baby Jack. Zoe and Kevin work on their relationship.

—

The Village
Series premiere
Tues Mar 19 – 10PM
On NBC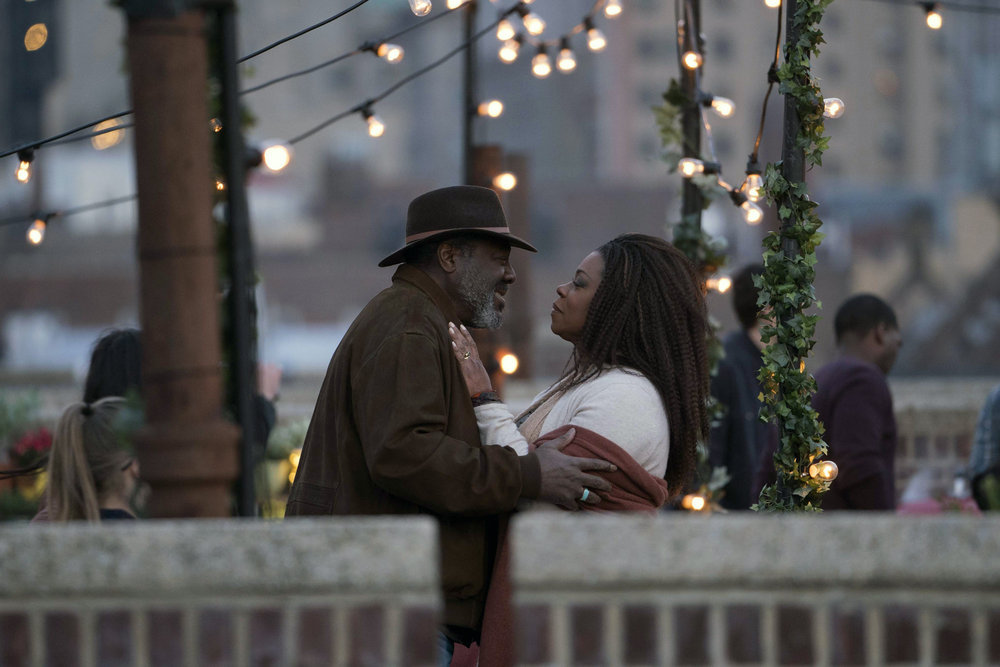 We're keeping an eye on The Village, NBC has a way of playing with your heart and this highly emotional drama, that takes place in a single apartment building, is already tugging on our feels. This show puts family first, even if it shakes
everyone up.
The Village premieres on NBC tomorrow night.

From NBC:
Welcome to the Village, an apartment building in Brooklyn that appears like any other from the outside but is quite unique inside. The people who reside here have built a bonded family of friends and neighbors. Sarah's a nurse and single mom raising a creative teen; Gabe's a young law student who got a much older and unexpected roommate; Ava must secure the future of her young, U.S.-born son when ICE comes knocking; Nick's a veteran who's returned from war; and the heart and soul of the building, Ron and Patricia, have captivating tales all their own. These are the hopeful, heartwarming and challenging stories of life that prove family is everything — even if it's the one you make with the people around you.

—
The Act
Season 1, Episodes 1 & 2
Wed Mar 20
On Hulu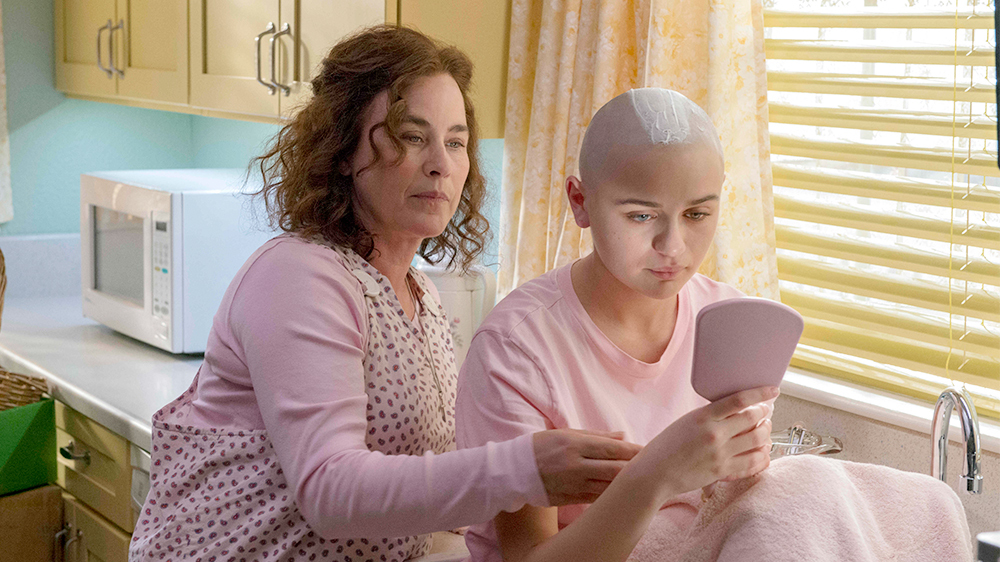 The latest true crime addition to your binge-watch list is Hulu's The Act. The series is based on the true story of Gypsy Rose Blanchard, who was abused by her mother Dee Dee Blanchard and made to believe she was constantly sick. The lies ended in tragedy when Dee Dee was found murdered in her bed and Gypsy was found to be physically healthy. It was a case that caught national attention and now Hulu is aiming to bring the Blanchard household to the screen. The Act is difficult to watch but you won't be able to stop—Patricia Arquette as Dee Dee and Joey King as Gypsy are so compelling you believe their (often silent) struggle to overcome one another. You get drawn into their world so much that when the show flashes forward to the grisly murder scene it's jarring—making sure you never forget where this is all leading. Not that you could ever forget—the unease you feel is heavy during every quiet moment, every small whimpering refusal, every lie that gets caught. The show doesn't seem to want you to take sides—evoking empathy at times for both mother and daughter—it's merely trying to provide some kind of an understanding.

Stream The Act on Hulu on Wednesday.

From Hulu:
The Act is a seasonal anthology series that tells startling, stranger-than-fiction true crime stories. Season One follows Gypsy Blanchard (Joey King), a girl trying to escape the toxic relationship she has with her overprotective mother, Dee Dee (Patricia Arquette). Her quest for independence opens a Pandora's box of secrets, one that ultimately leads to murder.

—
Pretty Little Liars: The Perfectionists
"The Perfect Pilot" – Series premiere
Wed Mar 20 – 8PM
On Freeform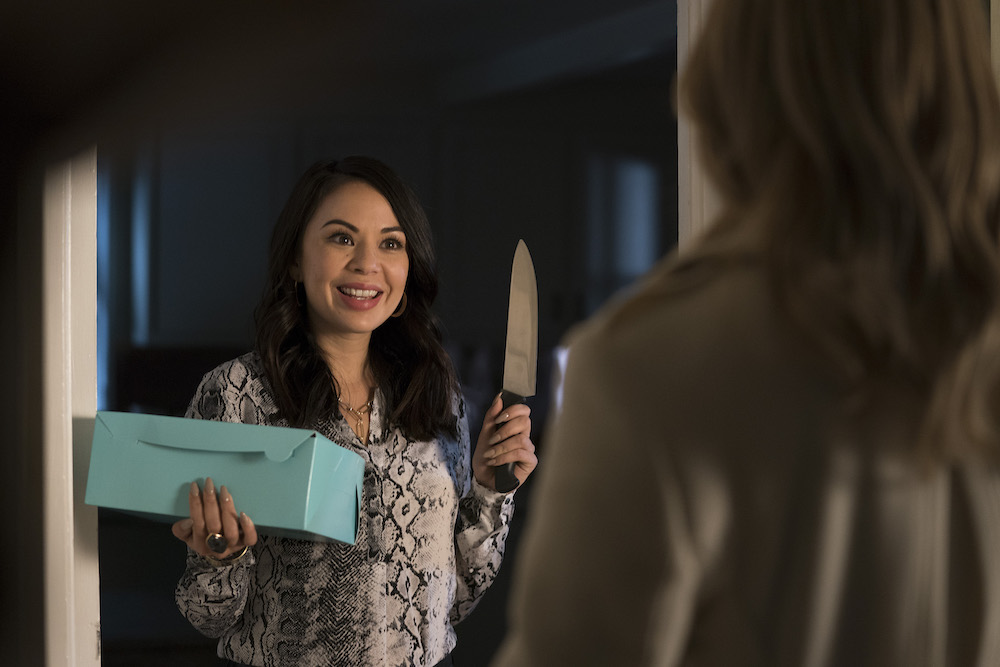 There used to be a running joke in the PLL fandom that nobody on the show ever died (even if you saw them get beheaded. No, seriously). It seems you can't kill this show, either; it only comes back with a vengeance. Pretty Little Liars: The Perfectionists is Freeform's new spin-off, featuring a few of the original cast members along with a new set of Liars, this time set in college. This of course means the past comes back to haunt the OGs…and history is doomed to repeat itself with the new generation. There are more twisted lies being thrown at you in the first episode than you could possibly keep up with but the mystery of "what the hell is going on?" will be strong enough to pull a new audience in. Die-hard PLL fans will be on board from the start—the beats and characters will definitely sound familiar and they'll have enough context to begin unraveling the lies right away. The Perfectionists has the PLL formula which continues to work…for the most part…for newcomers. But if you suffered through the drawn-out downward spiral of the original PLL? The outrageousness, absurdity, and complete suspense of belief is here in full force…it's up to you decide if you can deal with that again.
Shoutout to our girl, co-executive producer/writer, Paula Yoo on all the new pretty little thrills!
Catch Pretty Little Liars: The Perfectionists
on Freeform on Wednesday.
From Freeform:
Everything about the town of Beacon Heights seems perfect, from its top-tier college to its overachieving residents—but nothing in Beacon Heights is as it appears to be. When the high-stakes environment pushes the residents to a breaking point, someone snaps and kills someone. As they work together to solve the murder mystery, it soon becomes clear that behind every Perfectionist is a secret, a lie—and a needed alibi.
—
Bublé!
Wed Mar 20 – 10PM
On NBC
Need a break from reality? Let Michael Bublé serenade you with some old classics and some new faves, accompanied by a 36-piece orchestra.
Watch Bublé! On NBC on Wednesday night.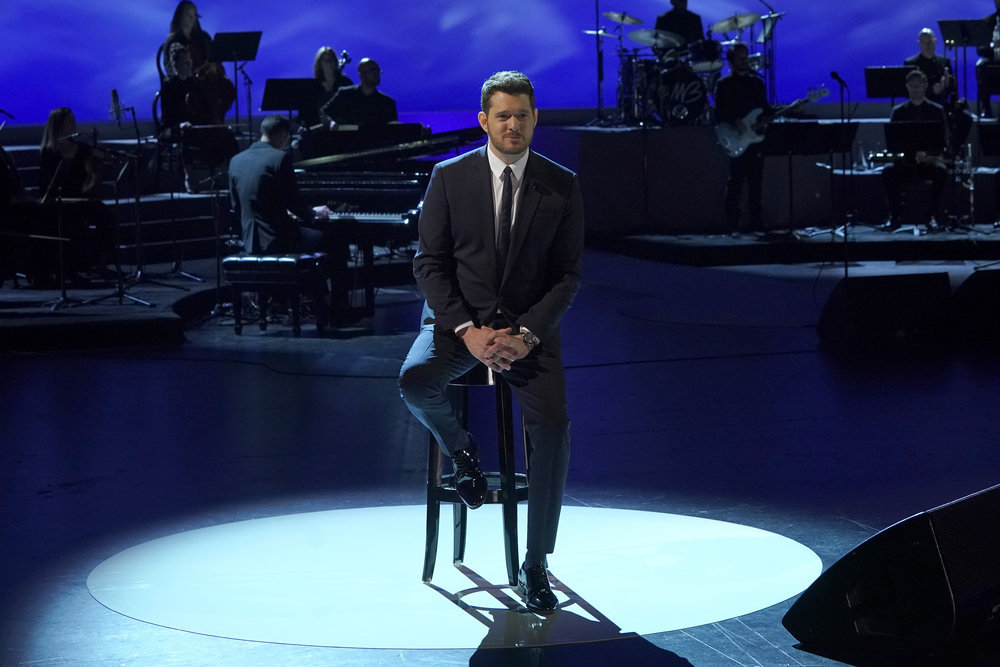 From NBC:
The primetime special – his most personal to date – takes the audience on a musical journey through his extraordinary career and features six songs from his new album, "love" ❤, including "When You're Smiling" and "Such a Night." Accompanied by a 36-piece orchestra, Buble' will also perform some of the classic songs that inspired his early career, including "Fly Me to the Moon" and "You're Nobody 'Til Somebody Loves You." In addition, he will perform a selection of romantic standards, including "My Funny Valentine" and a lush duet with guest artist Cécile McLorin Salvant on "La Vie en Rose."
—
Deadly Class
"Sink With California" – Season 1, Episode 10
Wed Mar 20 – 10PM
On SYFY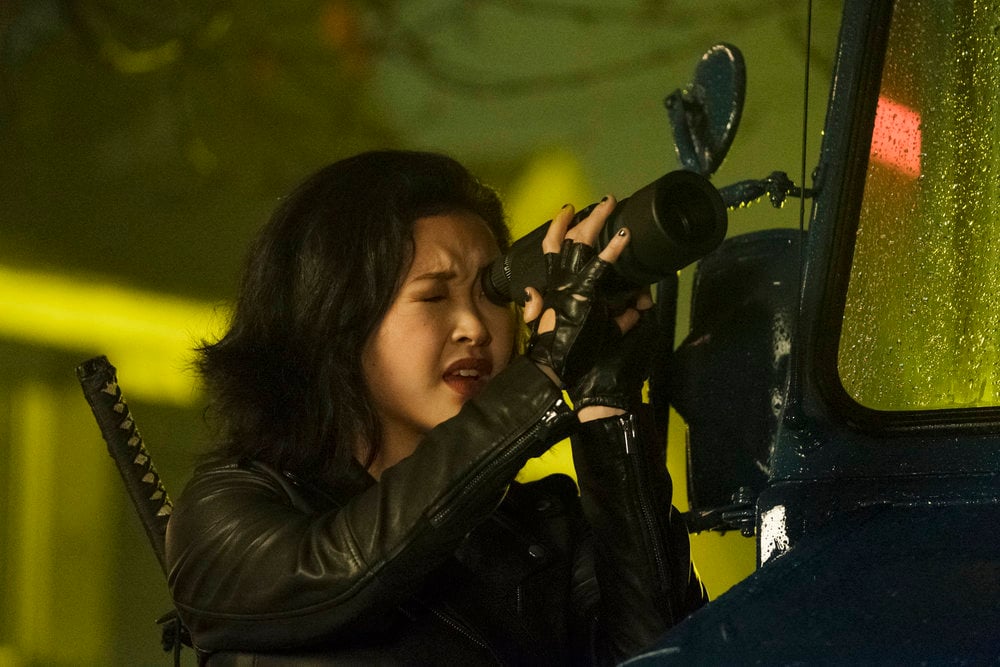 Deadly Class is not a horror show but a hillbilly massacre is about to go down this week…and, yes, there is a chainsaw in play. How does this show get more delightful the more bugle-fug-insane it gets? We can't define it but we don't need to, we're too busy watching the assassin fueled mayhem go down while shoving popcorn and cookies into our faces, hoping this class of misfit misanthropes never comes after us…not for money, love, or good grades.
Deadly Class airs every Wednesday, only on SYFY.

From SYFY:
Our heroes raid Chester manor, while across town Lin runs with his daughter from El Diablo.
—
Brooklyn Nine-Nine
"The Therapist" – Season 6, Episode 10
Thurs Mar 21 – 9PM
On NBC
Head to Brooklyn Nine-Nine this Thursday on NBC.
From NBC:
Charles brings Jake into a case when a therapist reports one of his patient's missing. Holt finds out Rosa has a new girlfriend that everyone else has met. Amy believes she has accidentally received a package meant for Terry.

—

For the People
"Minimum Continuing Legal Education" – Season 2, Episode 3
Thurs Mar 21 – 10pm
On ABC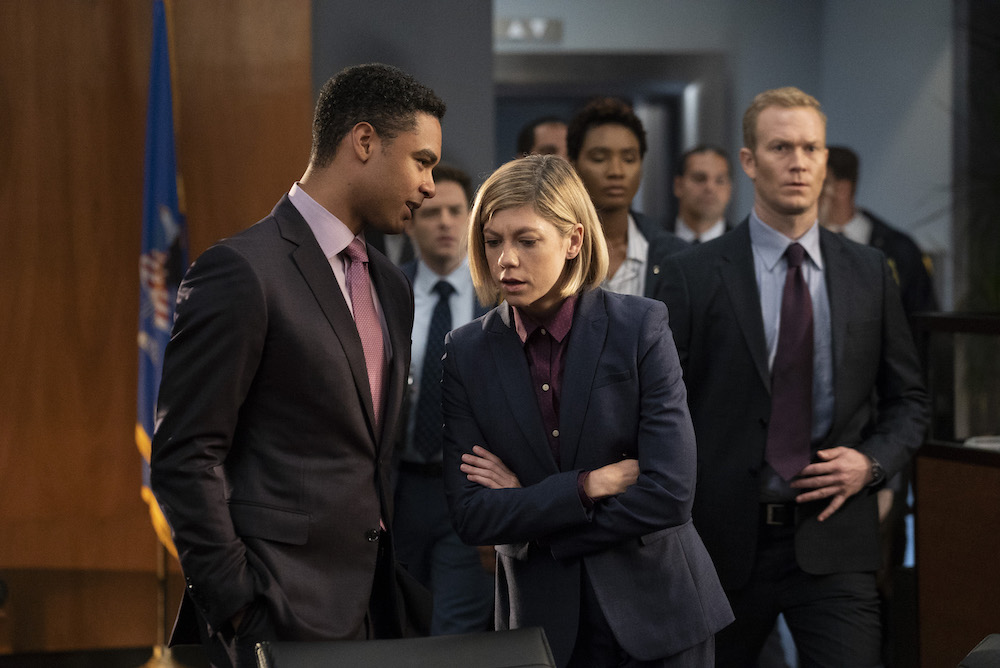 Sometimes a seemingly small thread of an investigation can uncover even more accidental crimes. Sometimes those accidental crimes come with silver linings. This week For the People aims to dissect the line of guilt and testimony. When a man steals a car from a woman, he doesn't realize there's a baby in the backseat. Suddenly grand theft auto has turned into kidnapping. But what if the investigation meant the baby would finally be safe? And is it possible to believe a criminal if they admit to only part of the crime? For the People continues to stretch the limits of your notions of the law and what is right and wrong—the grey area is where it shines.
For the People returns to ABC on Thursday.

From ABC:
Seth becomes committed to taking an immune international diplomat to trial so he can get out of general crime and onto a more senior unit. Sandra works on a kidnapping case and is convinced the kidnapping was an accident. Meanwhile, Jay is certain that taking a different route to work will determine how successful he will be in the courtroom.

—

The OA
Part II
Fri Mar 22
On Netflix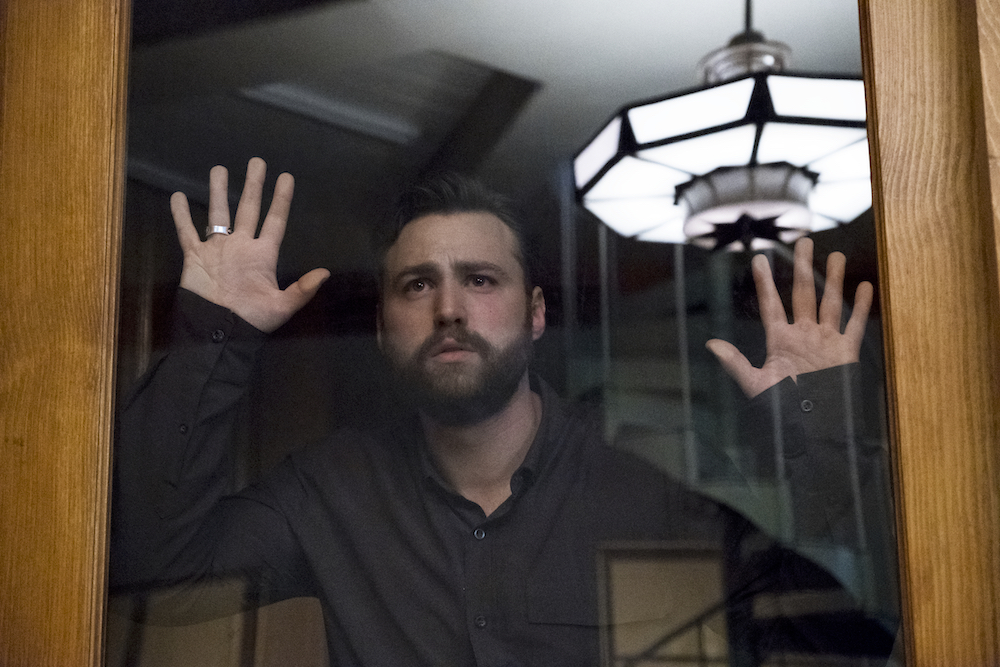 The first part of The OA started off fascinating and ended as a…wait, what now? No signs of that this time. We're all in for Part II. There's so much going on. There's dimension hopping, and a global game that leads people to "nowhere" we know of, and (spoiler alert) giant telepathic octopi. Yep, you read that right. Plus all the characters you loved are back—in one form or another—and the mystery is eve more intense this time around the multiverse.

We want to tell you more but we've got a great breakdown coming soon from new writer Sarah Madden and you'll want to be clueless and ready for that one…

The OA Part II comes to Netflix on Friday.

From Netflix:
The "mind-bending" story returns with The OA Part II, which follows OA as she navigates a new dimension, one in which she had a completely different life as a Russian heiress, and one in which she once again finds herself as Hap's captive. Part II introduces Karim Washington, a private detective tasked with finding a missing teen. His path crosses with OA, as they try to solve the mystery of the teen's whereabouts and a house on Nob Hill connected to the disappearance of several teenagers. Meanwhile, back in the first dimension, BBA, Angie and the boys find themselves on a journey to understand the truth behind OA's story and the incredible realities she described.

—

The Dirt
Fri Mar 22
On Netflix

Ever wanted the "dirt" on Mötley Crüe? Netflix is going there with their new biopic—and we mean all there.

Watch The Dirt on Netflix on Friday.

From Netflix:
Based on the bestselling autobiography from Mötley Crüe, the film is an unflinching tale of success and excess as four misfits rise from the streets of Hollywood to the heights of international fame.

—

Doom Patrol
"Doom Patrol Patrol" – Season 1, Episode 6
Fri Mar 22
On DC Universe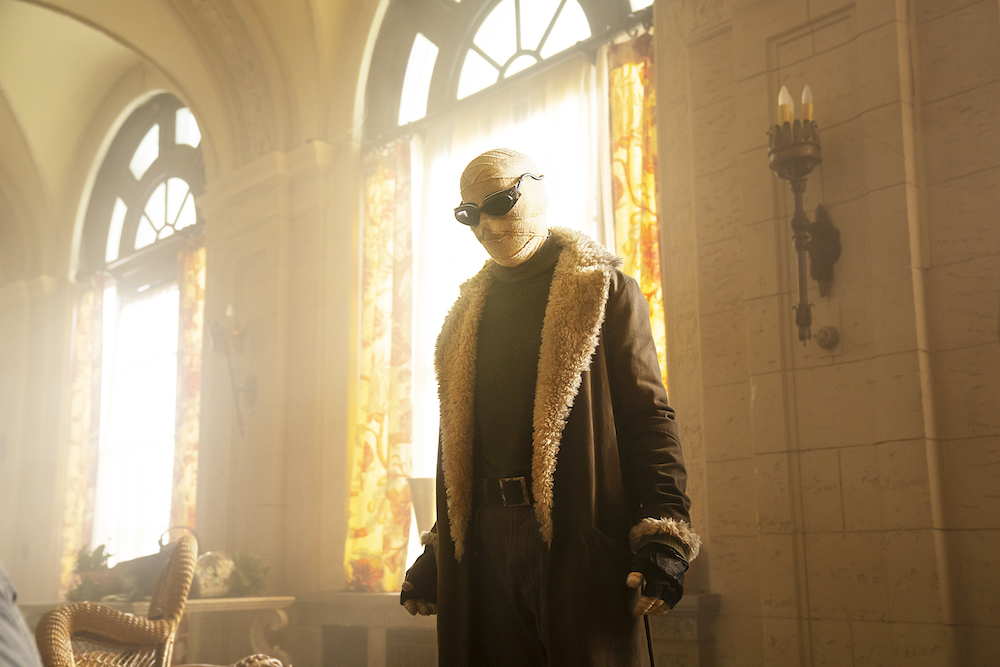 Technology is the most infuriating thing humanity has ever invented…yup, it's even more infuriating than every member of the Doom Patrol and their stubbornness. Can Cyborg (Joivan Wade) be "fixed" and what does the even mean? Will Cliff (Brendan Fraser) ever figure out the internet? Will the team ever stop being mad at each other? Probably not…but they'll have to deal with it when they head on a mission to discover their past. What the f$!# is the Doom Patrol? We don't even know anymore—this show has messed with our heads too much so we'll just sit back and enjoy the wild ride Doom Patrol is destined to take us on.

Stream Doom Patrol every Friday on DC Universe.

From DC Universe:
Jane, Larry and Rita visit a school where the original Doom Patrol has retired. Meanwhile, Cliff & Vic bond over their mutual "father issues."
—

Funny Women of a Certain Age
Sat Mar 23 – 9PM
On Showtime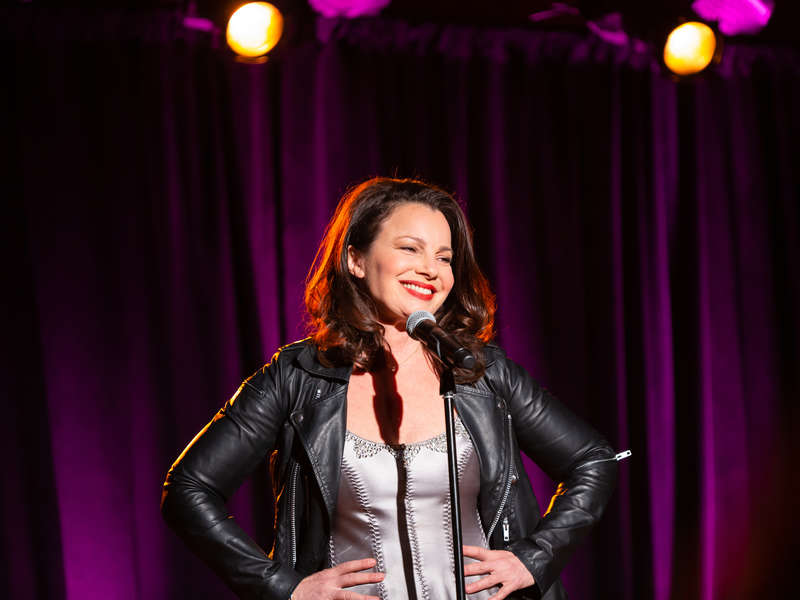 We have no idea what "mature" means anymore. We've seen 70 year olds who are about as mature as a bottle of Boone's Farm. On the flipside, we know funny when we see it. Funny comes from observing the truth and ambushing people with it. Give a woman 60+ years to watch the world bumble our way through children, careers, politics, spanx, and the predicament of giving head, and that woman's observations are going to be funny enough to ambush you into tears. Fran Drescher, Carole Montgomery, Lynne Koplitz, Kerri Louise, Vanessa Hollingshead, and the fabulous Luenell have our cheers—with our glasses and our laughs. Get ready to giggle with the Funny Women of a Certain Age…Rated Mature…whatever the hell that means.

Funny Women of a Certain Age comes to Showtime on Saturday.
From Showtime:
Fran Drescher leads a cast of mature women of standup in a night of uninhibited comedy. Starring Fran Drescher, Carole Montgomery, Luenell, Lynne Koplitz, Kerri Louise and Vanessa Hollingshead.

—

American Gods
"Muninn" – Season 2, Episode 3
Sun Mar 24 – 8pm
On STARZ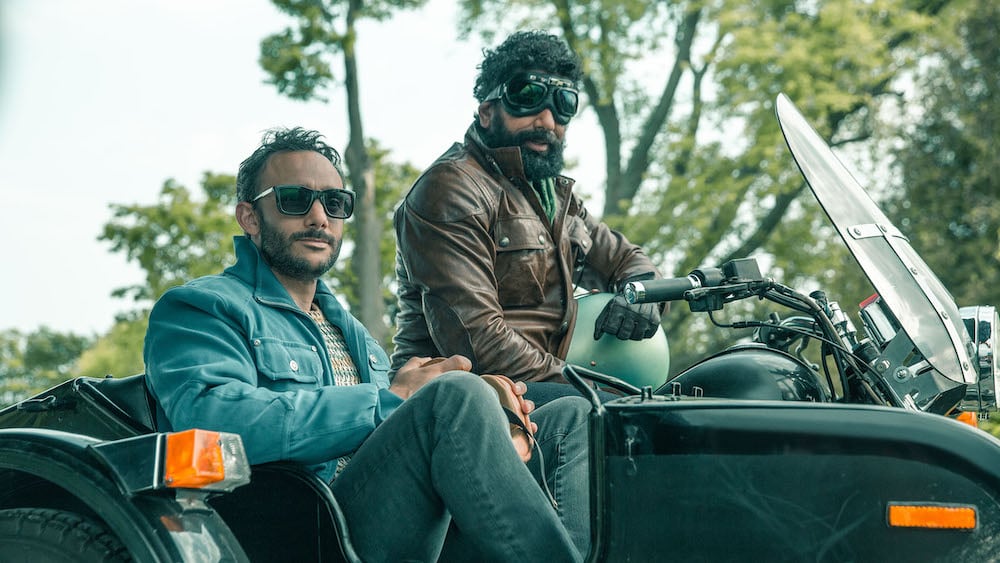 Mr. Wednesday (Ian McShane) has picked a new pawn to use in his game: Laura (Emily Browning), oh the poor unwanted Laura (no, really, we don't want her story). Her desperation to become worthy of Shadow (Ricky Whittle)—and in turn, life—makes her easy to manipulate. When Wednesday uses her to add another god to his collection, Laura sets things in motion that cannot be undone. If only she'd listened to Sweeney (Pablo Schreiber), huh? Nobody ever does. But we do—because his journey is far more interesting to watch, bringing a comically bitter twist to the tale. We also get to see some layers to Shadow we hadn't seen before in flashbacks—and the young boy who plays the past him is remarkable at evoking the pain of lost love. And there's a solo road trip for Shadow, where he meets Sam (Devery Jacobs), a character many people wanted more of from the book. The chemistry and mystery is high for the entire three minutes the pair are on screen.
American Gods season 2 airs on Sunday, only on STARZ.

From STARZ:
As he is tracked by Mr. World, Shadow makes his way to Cairo, thanks to a ride from Sam Black Crow. Mr. Wednesday slyly gains Laura's help in forging an alliance with a powerful god.

—

Into the Badlands
"Chamber of the Scorpion" – Season 3, Episode 8
Sun Mar 24 – 10PM
On AMC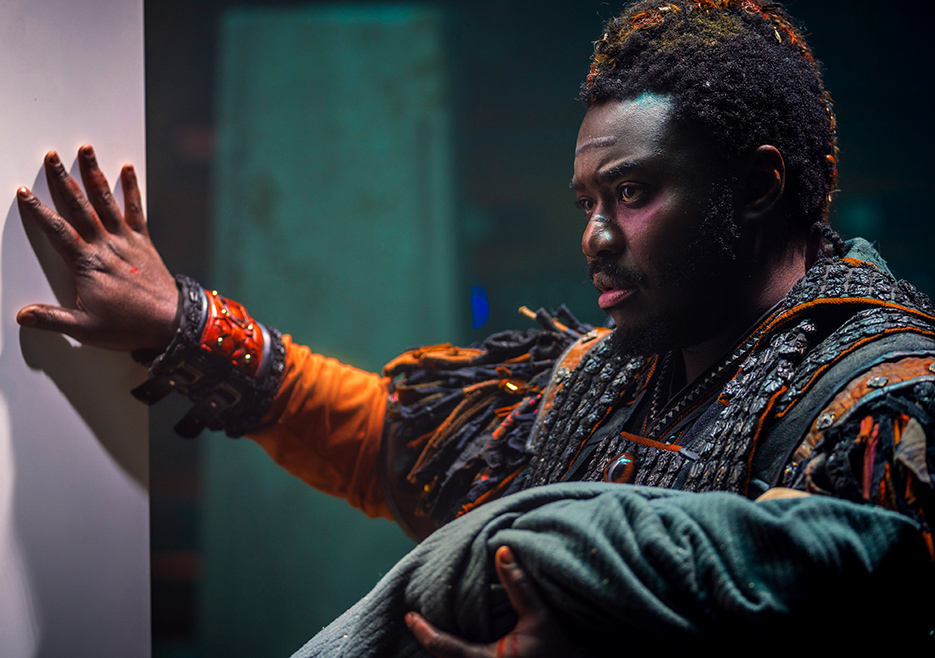 **idobi rated: ❤️❤️**
We're so sad that Into the Badlands is coming to an end…but they're going out on a wild and explosive note. "Chamber of the Scorpion" launches us right back into the season with blood…so much blood. Pandora's box is open, the monster has been unleashed, the Badlands have a new harbinger of the apocalypse. Damn, we've missed this show. Sunny (Daniel Wu) has helped Pilgrim (Babou Ceesay) to open the Meridian chamber and unleash the dark power in order to save his son…but what good is Henry's life if he has no world to grow up in? It doesn't take the ever-blunt logic of Bajie (Nick Frost) to figure out this is Bad with a capital B. Does Sunny have a plan to reverse the course of chaos? He's working on it…if Cressida (Lorraine Toussaint) doesn't murder him with her words first. Meanwhile The Widow (Emily Beecham) is trapped with her old mentor, The Master (Chipo Chung), but she begins to realize she's right where she needs to be. The knights and pawns are all moving into position on the war-torn chessboard that is the Badlands…soon it'll be checkmate and we can't tell who'll come out on top.

Into the Badlands returns to AMC on Sunday.

From AMC:
Sunny and Bajie face off with Pilgrim, who lays out his deadly plan for the Badlands.