This week: Chicago Med, Grown-ish, Deadly Class, Brooklyn Nine-Nine, How to Get Away with Murder, PEN15, One Day at a Time,
Patriot Act with Hasan Minhaj, The Walking Dead
Chicago Med
"Ghosts in the Attic" – Season 4, Episode 13
Wed Feb 6 – 8PM
On NBC

Catch Chicago Med on NBC every Wednesday.

From NBC:
Dr. Halstead withholds some important information from Dr. Manning and she begins to question his suspect behavior. Dr. Choi comes to some difficult conclusions involving April over a patient's care. An incident in the OR involving Dr. Bekker at the hands of Dr. Rhodes may have serious implications.

—
Grown-ish
"Messy" – Season 2, Episode 7
Wed Feb 6 – 8PM
On Freeform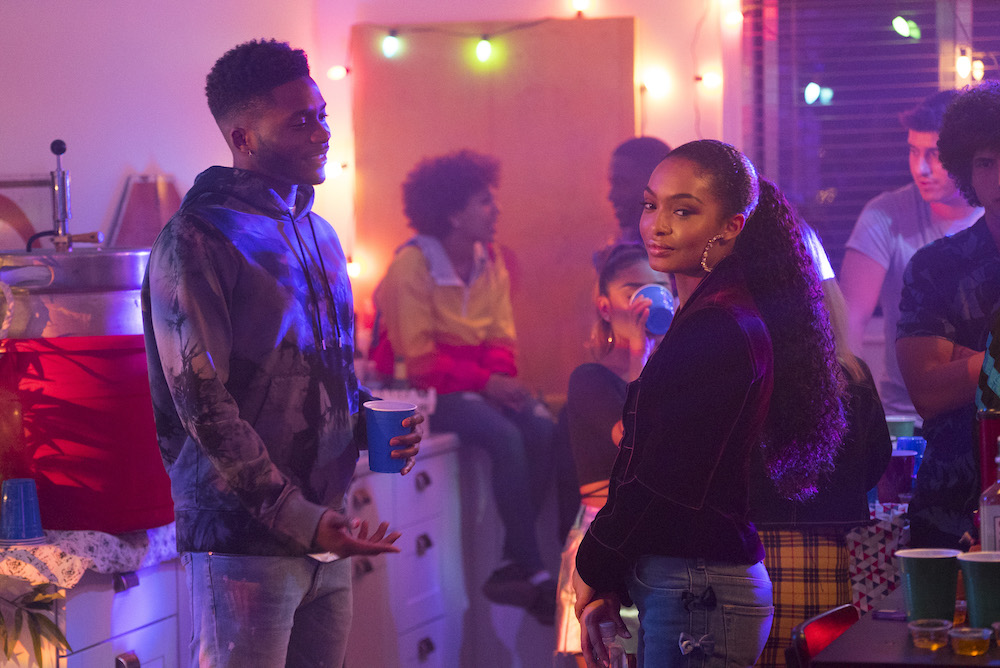 Photo: Freeform/Kelsey McNeal
**idobi rated: ❤️❤️**

Cash (Da'Vinchi) is back! And he's already causing more gossip than the entire cast of Mean Girls. In fact, news of his #hookup spreads so far it even reaches the Cal U faculty. The school passes a new rule: Enthusiastic Sober Consent. That one alcohol-fueled night of passion has consequences for the whole campus…and creates a whole lotta important conversation. With "Messy" Grown-ish explores the crew's individual thoughts on the line between consent and assault. Policies like this may come across as too black and white—put in place to protect the school rather than the students—and the group's debate breaks the subject down in a more healthy and open way than most think pieces could.
New episodes of Grown-ish debut on Freeform every Wednesday.
From Freeform:
When a new "Enthusiastic Sober Consent" policy is introduced on the CalU campus, everyone has strong opinions about whether it's in place for the students' benefit or to protect the school. Cash is caught in the crossfire and Luca is surprised when Zoey jumps to his defense.
—
Deadly Class
"Mirror People" – Season 1, Episode 4
Wed Feb 6 – 10PM
On SYFY

Deadly Class airs every Wednesday, only on SYFY.

From SYFY:
Saya and Marcus have to survive an attack on the school when Saya's past comes back to haunt her.
—
Brooklyn Nine-Nine
"A Tale of Two Bandits" – Season 6, Episode 5
Thurs Feb 7 – 9PM
On NBC
Head to Brooklyn Nine-Nine this Thursday on NBC.
From NBC:
Terry believes the Pontiac Bandit is stealing cars again, but Jake is convinced his friend wouldn't do that. The rest of the squad fight to keep Shaw's a police bar after some firemen stake their claim to it.
—

How to Get Away With Murder
"We Know Everything" – Season 5, Episode 12
Thurs Feb 7 – 10PM
On ABC
How to Get Away with Murder returns this Thursday on ABC.
From ABC:
Nate and Annalise both need to keep Gabriel close to ensure their secrets stay hidden.
—
PEN15
Season 1
Fri Feb 8
On Hulu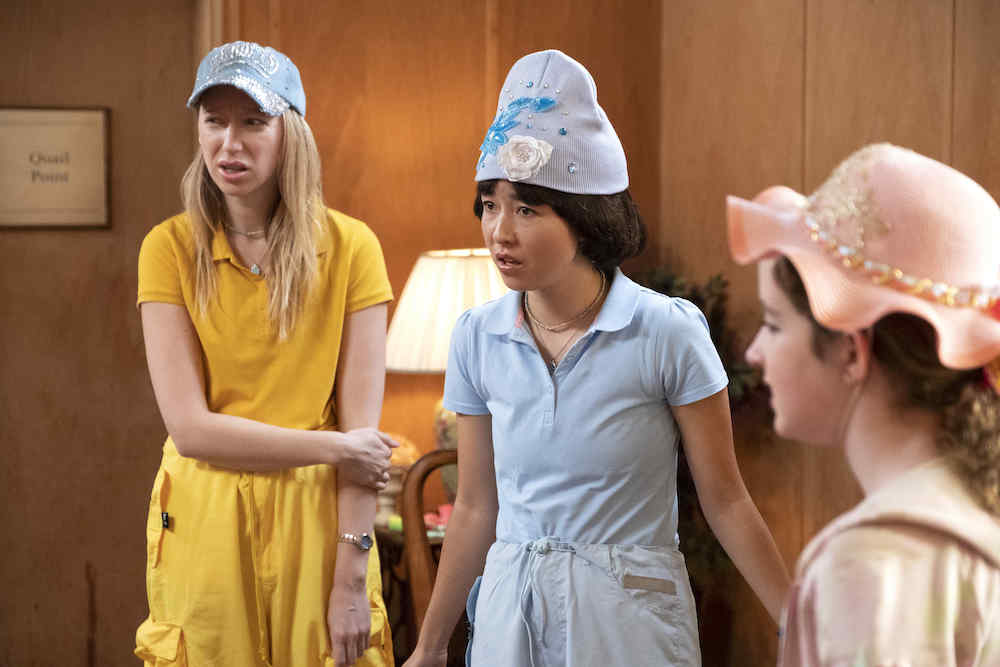 Photo Credit: Alex Lombardi
Remember the days when dial-up messed up your phone calls with your BFF? When you passed your crush notes written in rainbow gel pens? And Ace Ventura was all you wanted to watch? Fire up Lit's "My Own Worst Enemy" and head back to the early 2000s with Hulu's new middle school comedy PEN15. The show follows best friends Maya Erskine and Anna Konkle as they start middle school and navigate all the new trials and experiences that come with it…like being called UGIS which is like, literally the worst insult ever for a seventh grader. They make a pact to try everything their parents most likely told them not to do…but so long as they do it together it's cool, right? The show doesn't shy away from anything (and we really mean anything). PEN15 will make you hold your head in your hands…out of laughter because it plays out everything awkward and cringey and hilarious you used to be as a tween. The two leading ladies shine in their roles, bringing a great dynamic and comedic timing to make you miss your old school friends. PEN15 nails the middle school experience without being overly washed in golden nostalgia—it's going to make you groan just as much as it does giggle with the truth of it all.
Stream PEN15 on Hulu on Friday.
From Hulu:
Dial-up is loading, stay off the phone. PEN15 is connecting… Based in the year 2000, PEN15 is a new Hulu original comedy from The Lonely Island, showing middle school as it really happened. All episodes available February 8.
—
One Day at a Time
Season 3
Fri Feb 8
On Netflix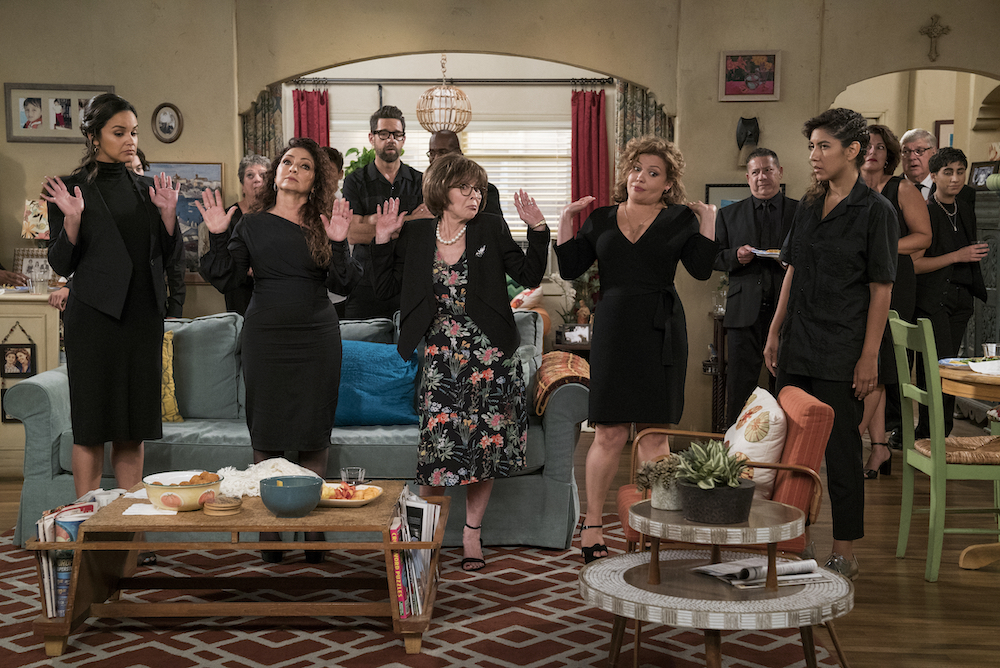 Photo: Ali Goldstein/Netflix
In season three of the Netflix reboot our leading lady Penelope (Justina Machado) is on her way to fulfilling her dream of becoming Family Nurse Practitioner…but it wouldn't be One Day at a Time without a few bumps, and more than a few distractions, along the road. Her mother err, we mean, older sister Lydia (Rita Moreno) said "not yet" to her final curtain call and is checking things off her Bouquet List (and her logic is profound, y'all). The doctors may have banned her from dancing after her stroke but she's not ready to hang up her heels yet and the dance floor is better for it (long may Rita Moreno reign). Elena (Isabella Gomez) is…well, she's Elena, except she's head over heels in love and is becoming less and less afraid to show that part of herself. Alex (Marcel Ruiz) is now sixteen and probably needs to be a little less confident in showing himself. Schneider (Todd Grinnell) and Leslie (Stephen Tobolowsky) are perpetually present and always willing to lend a hand but even they get their times in the spotlight—no spoilers but their stories will stay with you long after they leave center stage. One Day at a Time gives us three generations of strong women. Each generation brings empowerment in their own ways, each with an updated sense of feminism and truth, but in turn they're always learning from each other. And that's amazing. (read our [p]review)
Stream season 3 of One Day at a Time on Netflix on Friday.
From Netflix:
A reimagining of the Norman Lear classic, centering on a Cuban-American family. Our heroine is a recently separated, former military mom (Justina Machado) navigating a new single life while raising her radical teenaged daughter and socially adept tween son, with the "help" of her old school Cuban-born mom (Rita Moreno) and a friends- without-benefits building manager named Schneider.
—
Patriot Act with Hasan Minhaj
Season 2
Sun Feb 10
On Netflix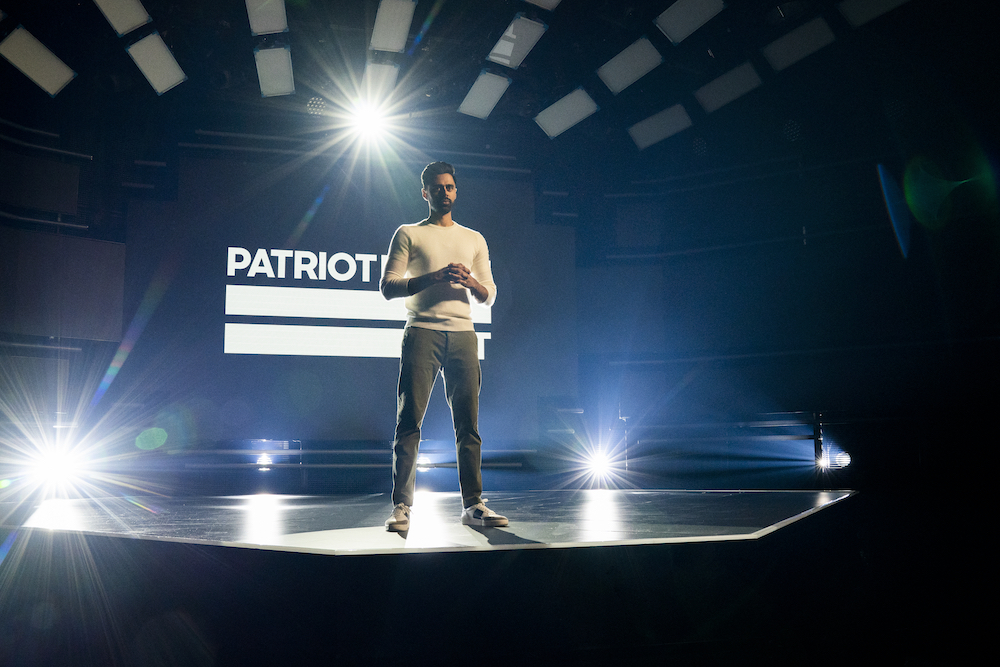 Photo: Cara Howe/Netflix
**idobi rated: ❤️❤️**
Our fave political commentator is back to bring some fire to the polar vortex. Get ready for Hasan Minhaj's fresh and hilarious take on the latest news (and shoes). With a huge 32 episode order—making Minhaj the first Indian-American host of a weekly comedy show—he's got plenty of time to educate the masses with his razor-sharp insight dressed up in jokes that'll keep you laughing for days. With every episode Minhaj proves Patriot Act is the kind of comedic storytelling the world needs right now.
Stream new episodes of Patriot Act with Hasan Minhaj 
every Sunday on Netflix.
From Netflix:
Minhaj's weekly comedy show will explore the modern cultural and political landscape with depth and sincerity. Each week, Minhaj will bring his unique comedic voice and storytelling skill to investigate the larger trends shaping our fragmented world.
—
The Walking Dead
"Adaptation" Season 9, Episode 9
Sun Feb 10 – 9PM
On AMC

The Walking Dead is back on Sunday on AMC.

From AMC:
The group unmasks a disturbing and dangerous new threat. An escaped captive revisits his past.