This week: Tom Papa: You're Doing Great!, Chicago Med, Grown-ish, Brooklyn Nine-Nine, The Bold Type, Locke & Key, Doctor Who
Tom Papa: You're Doing Great!
Tues Feb 4
On Netflix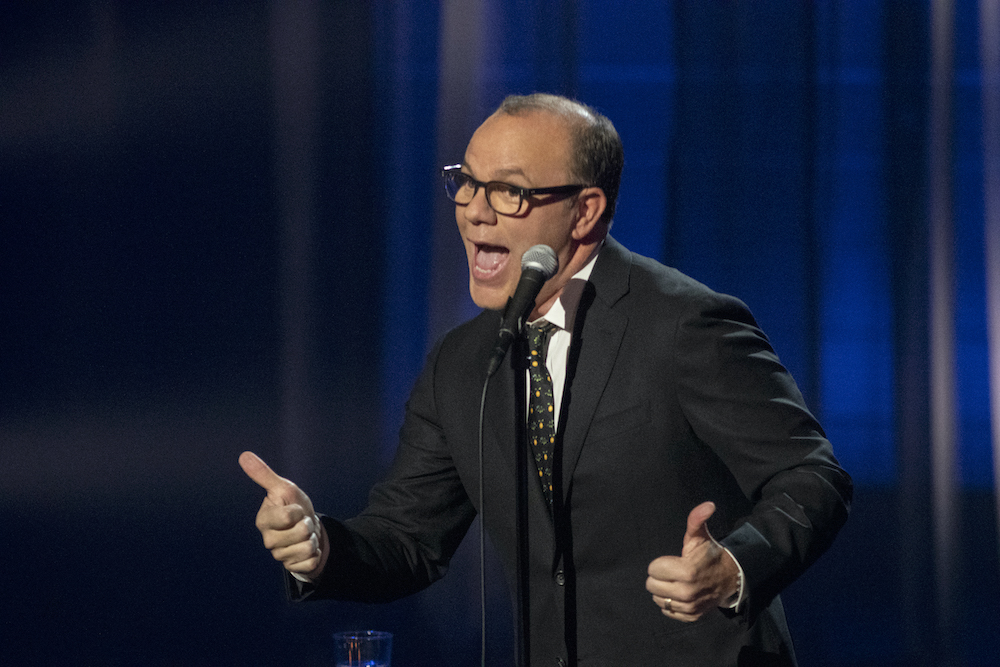 In a world full of stress and bad headlines, Tom Papa is here to tell you: You're Doing Great! His new Netflix standup special makes wry observations about how the world is going to shit but everything's cool because…so what? He frames his comments about society's most annoying fads with layers of delicious sarcasm under a sheen of positivity. When you're torn between despairing over the news every day and rolling your eyes at the #positivity pushers, Tom Papa: You're Doing Great! is the snark-happy medium you need.
Tom Papa: You're Doing Great! hits Netflix on Tuesday.
From Netflix:
In this age of insurmountable consumption of media and where bad news travels fast from all directions, Tom Papa is here to proclaim You're Doing Great!, which is also the title of his debut Netflix comedy special. Life isn't perfect, it never has been and it never will be and Tom wants you to know that's OK! Life is rough, he gets it, and wants to remind us to take care of ourselves, embrace who you've become, and absorb the beauty of life. There are a lot of challenges and responsibilities we take on in life like family, work, climate change, social media, and living in New Jersey, but if we find someone who loves us for who we are, whether it be a human or a goldfish, Tom believes we'll be just fine. Filmed in front of a live audience at the Victoria Theater at the New Jersey Performing Arts Center in Newark, Tom Papa: You're Doing Great! premieres globally on Netflix on February 4, 2020.
—
Chicago Med
"Pain is For Living" – Season 5, Episode 13
Wed Feb 5 – 8PM
On NBC
Chicago Med airs every Wednesday, only on NBC.
From NBC:
Two brothers in critical condition are rushed into the hospital by their parents, leaving Dr. Choi, April and Dr. Charles to tend to their care and left to piece together what actually transpired. Dr. Manning becomes suspicious of a new mother entering the E.D. Dr. Halstead's tireless activities at the safe injection site start to take a toll on his work.
—
Grown-ish
"Thinkin' Bout You" – Season 3, Episode 4
Thurs Feb 6 – 8PM
On Freeform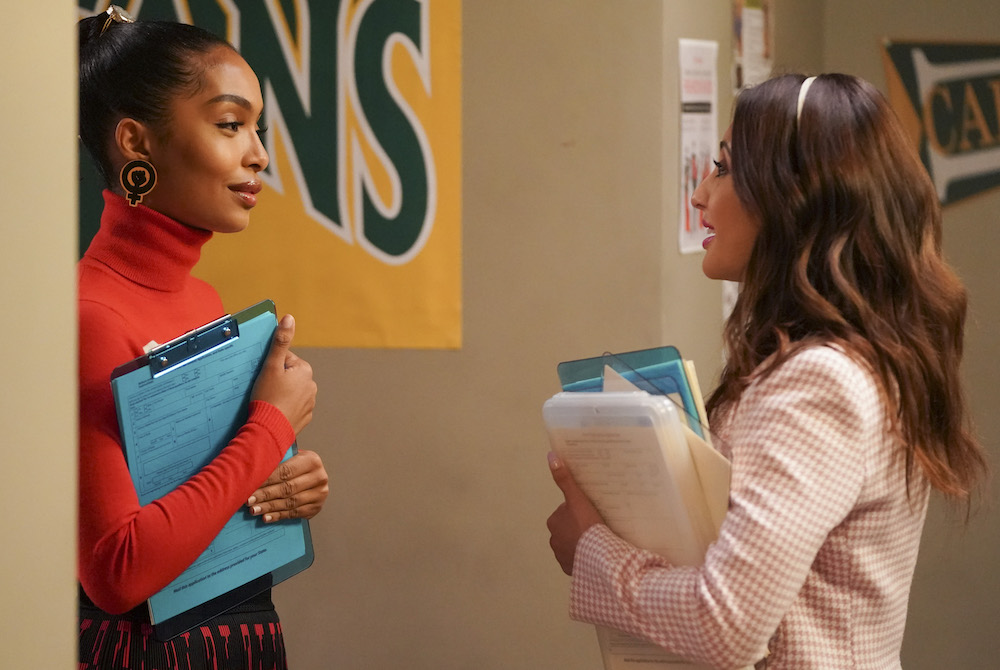 Backslides are a part of life. Unfortunately it usually leaves you with a whole lotta confused feelings and mud on your ass from the fall. We're just gonna say it: Zoey (Yara Shahidi) and Luca (Luka Sabbat) are a damn mess. Especially Luca. He doesn't know what to do—he's struggling to create art or even send a "you good?" text (as verbose as he is). Zoey, however, is going through the seven stages of breakup grief. Aaron (Trevor Jackson) is also going through the seven stages…when he sees the amount of student loan he has to start repaying. Meanwhile Ana (Francia Raisa) is on a mission to register the whole of Cal U's student body to vote, totally for feminist and political reasons and not to impress a cute guy…right? Ooh, the morning after ain't pretty and it's bringing out all the drama—so grab the popcorn and side-eye away, friends.
Grown-ish airs on Freeform every Thursday.
From Freeform:
Luca sends off a confusing text to Zoey that has both of them spinning. Meanwhile, Ana leads the girls around campus on a "dorm storm" voter registration drive. Aaron reels after learning about his massive student loan debt.
—
Brooklyn Nine-Nine
"Manhunter" & "Captain Kim" – Season 7 premiere
Thurs Feb 6 – 8PM
On NBC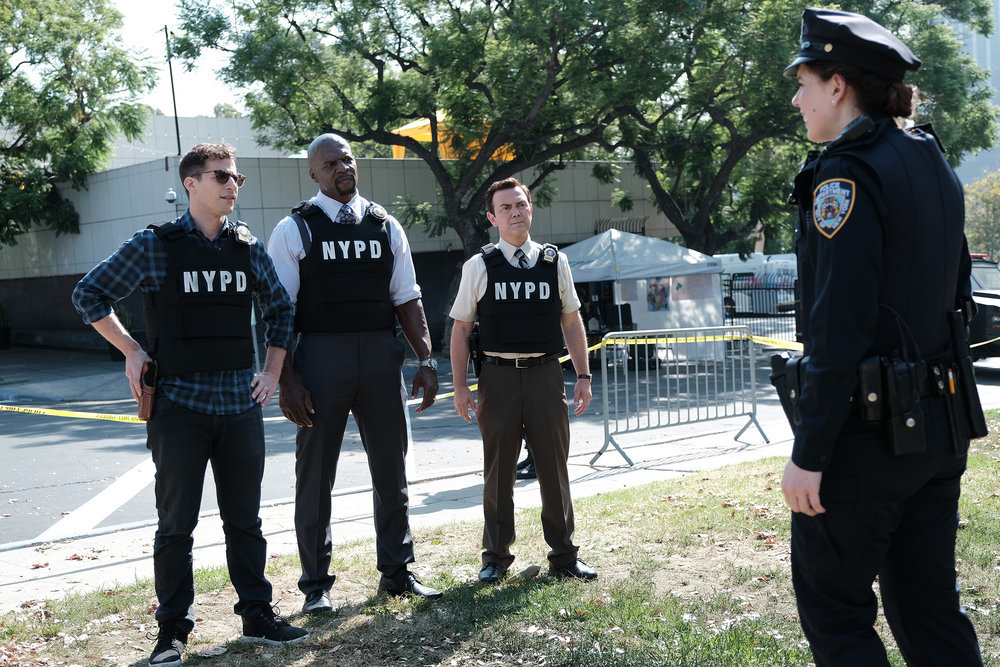 Everything is flipped-turned-upside-down on Brooklyn Nine-Nine season 7. Captain Dad— err, Holt (Andre Braugher) has been demoted to an officer which makes Jake (Andy Samberg) his superior. Neither are taking it well and the alpha male macho-ness is strong as they adjust. It's a good thing Jake's distracted, though, because he'd flip out if he knew what Amy (Melissa Fumero) is dealing with. She's having a 'code: freakout' about some potential life changes and it's up to Rosa (Stephanie Beatriz) to keep her calm (and she's surprisingly good at it). Terry (Terry Crews) tries to get involved too but instead he makes everything about him (because of course he does). Meanwhile Holt's replacement Captain Kim (Nicole Bilderback) arrives and she sees right through all of their ridiculousness. She's about to shake up the department dynamic big-time (or so she thinks). Brooklyn Nine-Nine is back with a bang, a manhunt, and some growth for our favorite team (even if it looks like baby-steps from the outside). Damn, we sure have missed the 99.
Brooklyn Nine-Nine is back on NBC on Thursday.
From NBC:
Jake leads a manhunt after an assassination attempt on a city councilor. Holt adjusts to his new position as a uniformed officer.
—
The Bold Type
"Marathon" – Season 4, Episode 3
Thurs Feb 6 – 9PM
On Freeform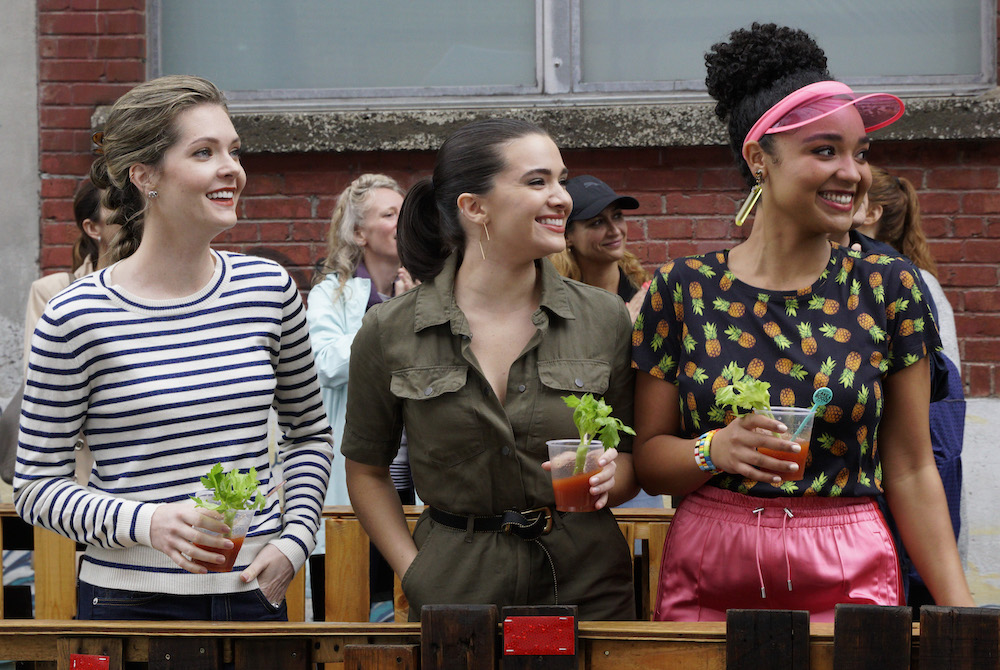 Sutton (Meghann Fahy) is engaged! But while her love life is going smoothly, she feels that something's missing in her work life. Jane's (Katie Stevens) love life is going a lot less smoothly because she's still having trust issues with Ryan (Dan Jeannotte). She tries to get over his infidelity but is their relationship worth saving? Meanwhile Kat (Aisha Dee) tries to help her trans friend who can't run in the NY marathon because the application paperwork listed her as the wrong gender. This takes Kat on a journey of revelations and hard lessons that face the trans community daily. This episode of The Bold Type is poignant, making you think about your actions and how they affect others in ways you may never realize. We love the more inclusive direction Scarlet is headed in which means we get to see even more deeper issues tackled with every episode—cheers to The Bold Type for that!
The Bold Type is on Freeform every Thursday.
From Freeform:
Kat goes out of her way to help a transgender runner get into the New York City Marathon, while Jane and Ryan try a different kind of marathon to rebuild their relationship. Sutton starts to feel she's going backward in her career and looks for a way to improve her value to Scarlet. Jacqueline's new situation at work leads to tension with her husband.
—
Locke & Key
Season 1
Fri Feb 7
On Netflix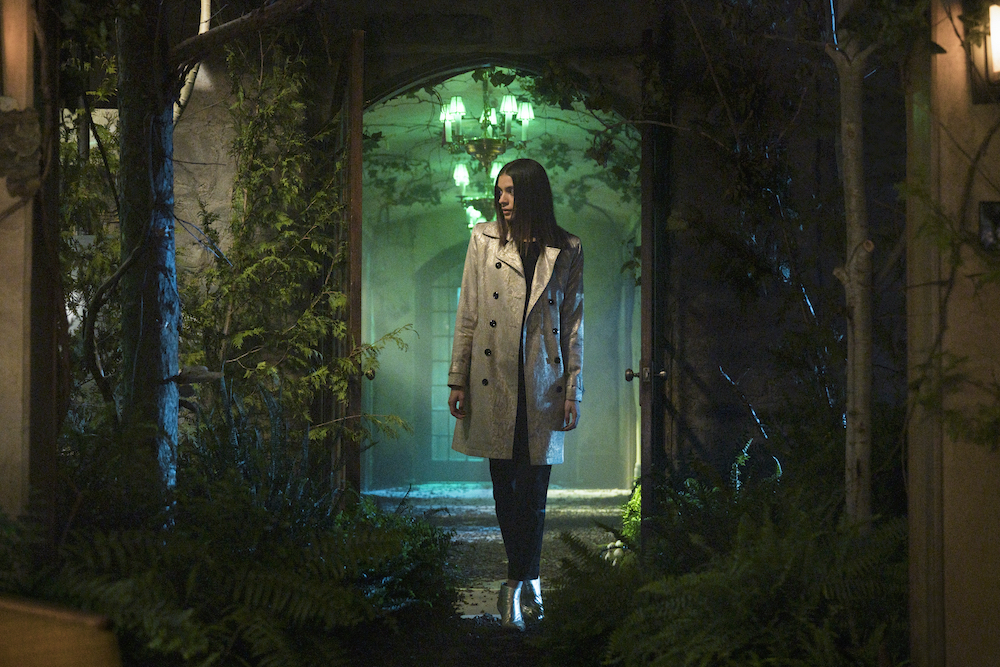 Have you ever wanted to explore someone else's head? What about a new country? Or a world between the living and the dead? And what if you never even have to leave your house… Locke & Key brings this idea to life, through a set of magical keys that have different purposes (some of them sinister), taking you inside your own imagination, transporting you to the Eiffel Tower, turning you into a ghost… The Locke family have been using these keys to travel for centuries and it's time for a new generation to explore them. That's if the monsters hidden behind these doors (or the ones who come crawling out of wells) don't catch them first. Locke & Key is based on the comic book series by Joe Hill, after all, so of course there is some kind of creepiness factor. However, the show only touches on the creepy part in moments…at first. Locke & Key is like Narnia meets Ghostwriter with a little Coraline thrown in. It's a combination that should probably work but it feels inauthentic (even for a fantasy show). The show seems to be trying too hard to capture recent successful TV formulae which leaves you struggling to connect.
Locke & Key comes to Netflix on Friday.
From Netflix:
After their father is murdered under mysterious circumstances, the three Locke siblings and their mother move into their ancestral home, Keyhouse, which they discover is full of magical keys that may be connected to their father's death. As the Locke children explore the different keys and their unique powers, a mysterious demon awakens — and will stop at nothing to steal them. From Carlton Cuse
(Lost, Bates Motel) and Meredith Averill (The Haunting of Hill House), the series
is a coming-of-age mystery about love, loss, and the unshakable bonds that
define family.
—
Doctor Who
"Can You Hear Me?" – Season 12, Episode 7
Sun Feb 9 – 8PM
On BBC America
Doctor Who hits BBC America on Sunday.
From BBC America:
Who is the figure calling from beyond the stars for help, and why? And what are the fearsome Chagaskas terrorizing Aleppo in 1380? To find the answers, Team TARDIS must embark on a mission which forces them to face their darkest fears.