This week: Patriot Act with Hasan Minhaj, This Is Us, Grown-ish, Chicago Med, Deadly Class, Brooklyn Nine-Nine,
How to Get Away with Murder, Doom Patrol
Patriot Act with Hasan Minhaj
"Drug Pricing"
New episodes Sunday
On Netflix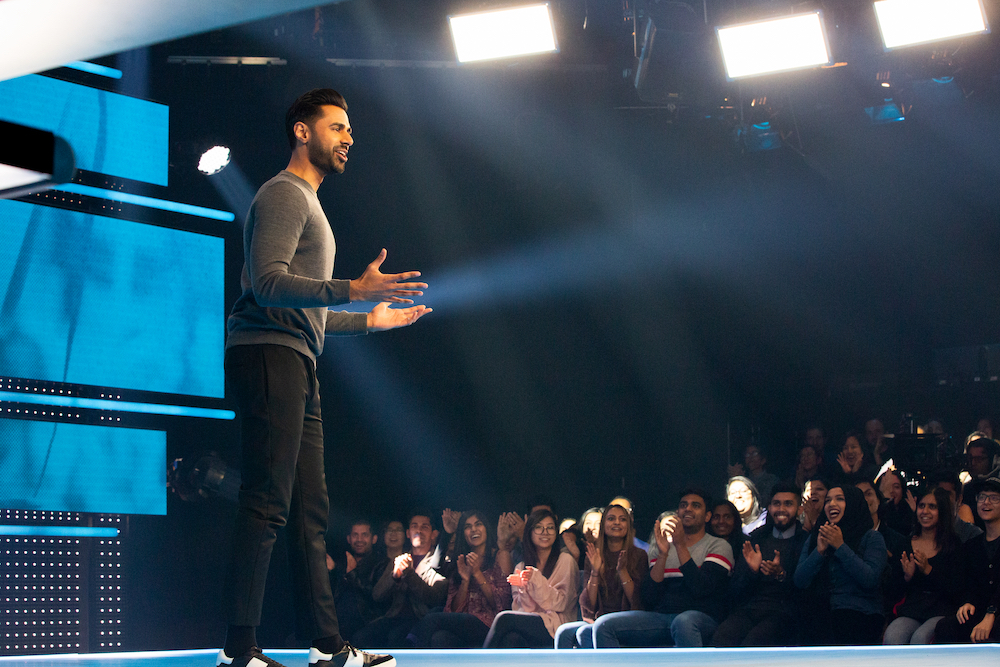 Photo: Cara Howe/Netflix
Hasan Minhaj is taking on Big Pharma this week and we hope they've got patents for all the #burn treatments they're going to need. He breaks down the sickening price hikes of drugs in recent years by taking us deep into the history of medicine via some weird science (and a, um, phallic pancreas. Yup). It's all to ask: Why is your health given a price? When Ghostface Killah is serving up more logic than the medical system you know there's a problem. If you've ever been given a headache over why your insurance bills are so high and confusing, Minhaj will give you the Advil you need in the form of easy, joke-filled information—and it won't cost you any more than the price of your Netflix subscription.

Stream new episodes of Patriot Act with Hasan Minhaj
every Sunday on Netflix.
From Netflix:
Hasan examines the major players in America's drug industry, and how the prices of life-saving medications like insulin continue to rise unabated.
—
This Is Us
"Our Little Island Girl" – Season 3, Episode 13
Tues Feb 19 – 9PM
On NBC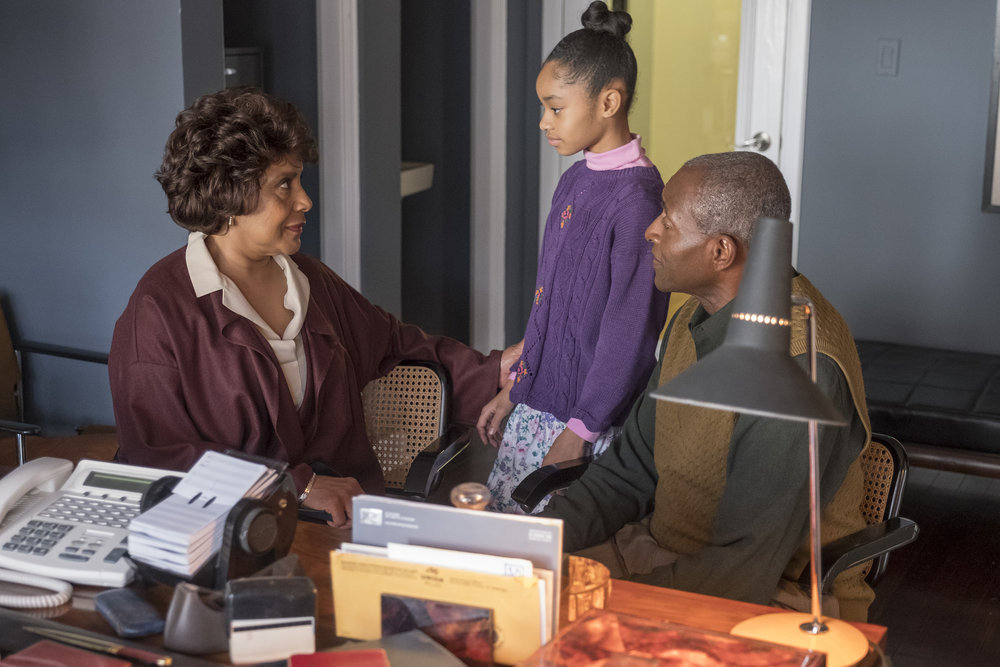 Photo by: Ron Batzdorff/NBC

**idobi rated: ❤️❤️**
We're finally getting an episode centered on the story of Beth (Susan Kelechi Watson). This is a wonderful thing…but we're a little scared at what heartbreak this flashback will entail simply due to the nature of This Is Us. We'll get more additions to the family tree along with more reasons why Beth needs to follow her dreams. Seeing her as a little girl dreaming of being a ballet dancer will break your heart into a million pieces (but don't lose hope—remember in the flash-forward storyline we saw Beth teaching at a dance studio?). Getting to see the journey from past to present with a look to the future is going to be poignant, especially with such a strong and beloved character.

New episodes of This Is Us air every Tuesday, only on NBC.

From NBC:
Beth's trip home to care for her mother sparks an unexpected realization.
—
Grown-ish
"Body Count" – Season 2, Episode 9
Wed Feb 20 – 8PM
On Freeform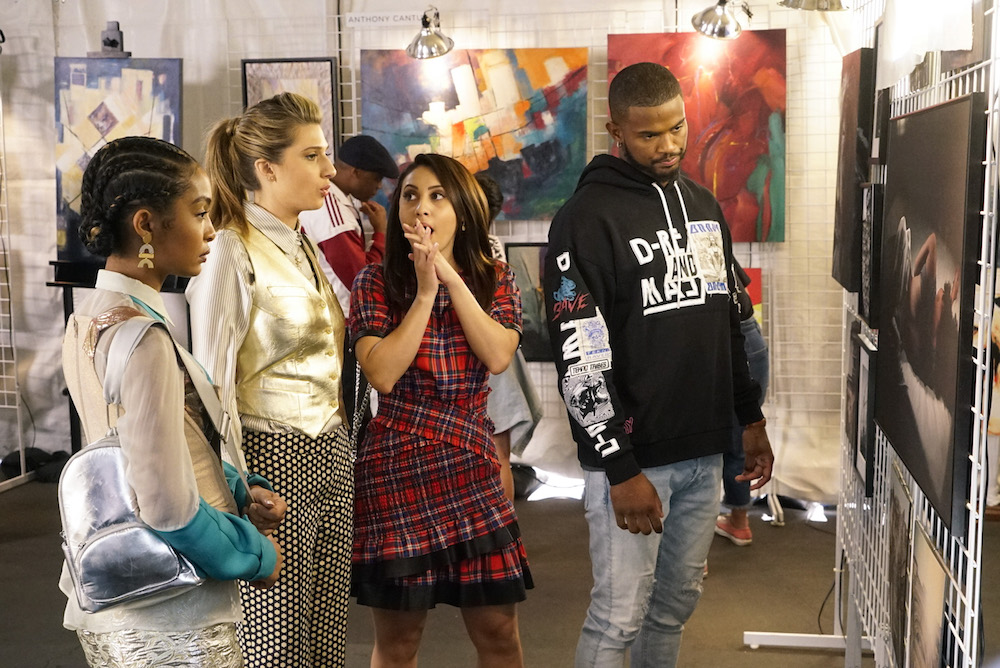 Photo: Freeform/Kelsey McNeal

**idobi rated: ❤️❤️**

Valentine's Day is truly #over, 'cause dating sucks and Zoey (Yara Shahidi) is not messing around this week. When Luca's (Luka Sabbat) work is exhibited at the CalU Arts Fair, it turns out Zoey is not his only muse…he's got an ex he can't quit putting on display. Uh oh. Fire up the squad, Zo & co. have got some major digging into Luca's past to do. Good thing Ana (Francia Raisa) is ready to organize them all like some expert military operation. Seriously, professional detectives could learn from these kids. With every frenzied google search you'll be left wondering: How does Grown-ish continue to nail the college experience? With every episode Grown-ish proves the writers know us better than we know ourselves (they probably stalked our Instagram for the DL).
New episodes of Grown-ish debut on Freeform every Wednesday.
From Freeform:
When Zoey sees that Luca's exhibit at the CalU Arts Fair dominantly features one of his ex-girlfriends, it sends her into a spiral of wanting to know more about his past. Nomi takes Professor Hewson's advice and tries to learn more about the queer community on campus.
—
Chicago Med
"We Hold These Truths" – Season 4, Episode 15
Wed Feb 20 – 8PM
On NBC

Catch Chicago Med on NBC every Wednesday.

From NBC:
After witnessing a pick-up truck plow through a street fair, Natalie and Maggie are forced to make some tough decisions on the fly. The doctors and nurses of Chicago Med find themselves on high alert with the influx of patients arriving in need of aid. Dr. Charles ex-wife comes to town with news.
—
Deadly Class
"Stigmata Martyr" – Season 1, Episode 6
Wed Feb 20 – 10PM
On SYFY

Deadly Class airs every Wednesday, only on SYFY.

From SYFY:
Marcus and Maria, now dating in secret, have to deal with the ramifications of Chico's death.

—
Brooklyn Nine-Nine
"The Honeypot" – Season 6, Episode 7
Thurs Feb 21 – 9PM
On NBC
Head to Brooklyn Nine-Nine this Thursday on NBC.
From NBC:
Jake and Holt clash over the merits of a new hire in the 99th precinct. Terry, Amy, Rosa and Charles try to do something about the cluttered bullpen.

—

How to Get Away With Murder
"Make Me the Enemy" – Season 5, Episode 14
Thurs Feb 21 – 10PM
On ABC
How to Get Away with Murder returns this Thursday on ABC.
From ABC:
Annalise is determined to get to the truth about Nate Sr.'s murder and will stop at nothing until she does.

—

Doom Patrol
"Donkey Patrol" – Season 1, Episode 2
Fri Feb 22
On DC Universe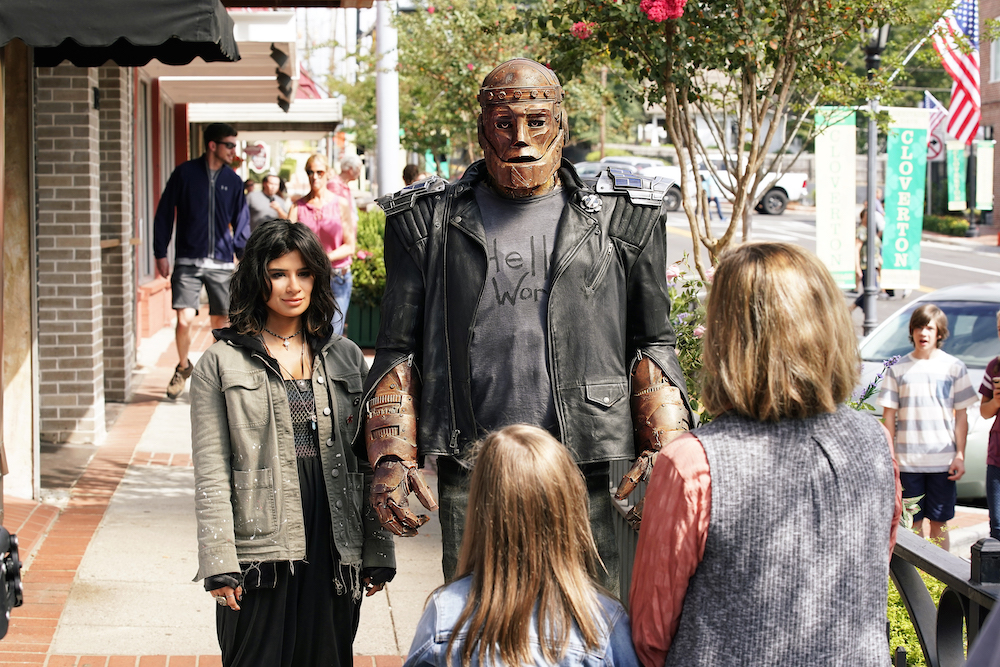 Photo Credit: Jace Downs / 2018 Warner Bros Entertainment Inc.  All Rights Reserved.
Some people might call the Doom Patrol a group of losers but actually they're winners who've lost…we're not being hyperbolic here…EVERYTHING. And this week the blows keep coming. Good thing Cyborg (Joivan Wade) shows up to show them what a hero looks like. Otherwise that giant swirling breach at the edge of the universe might be much worse (and it's already pretty big). Watch what happens when a real group of misfits try to put the band together. Trust us, it'll make you giggle. This one is a Donkey Kick.
Catch new episodes of Doom Patrol every Friday on DC Universe.
From DC Universe:
Following Mr. Nobody's capture of Niles Caulder and the destruction of Cloverton Ohio, The Doom Patrol investigate the mysterious albino donkey and discover it is a door to another universe, one where Mr. Nobody is in control. Cyborg aka Vic Stone (series star JOIVAN WADE), a part man/part machine hero from Detroit who has his own complicated relationship with Niles Caulder, joins the search.