This week: Patriot Act with Hasan Minhaj, His Dark Materials, Michelle Wolf: Joke Show, Mixed-ish, Emergence, Castle Rock, The Expanse, Marvel's Runaways, 6 Underground
Patriot Act with Hasan Minhaj
"Don't Ignore the Asian Vote in 2020" – Volume 5, Episode 5
New episodes Sunday
On Netflix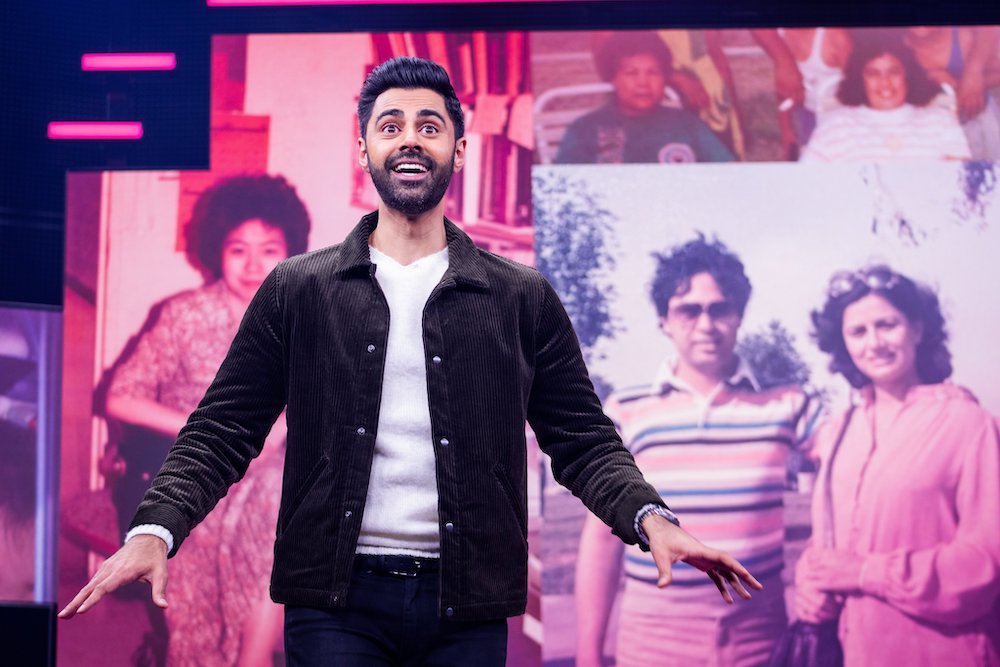 If the 2020 election is on your mind (and it should be), this week's Patriot Act may allay your concerns a bit. Hasan Minhaj talks about an underrated and potentially decisive group of voters: Asian Americans. Only 49% of eligible voters went to the polls in the last election…BUT change is coming. Minhaj looks at the states where the rising Asian voter population has completely swung political leadership in the past—and what that means for the future. Hasan doesn't just assume you'll take his word for it, he hits the streets to talk to potential voters and find out their opinions. He links together history, immigration, culture, and political influences to draw a roadmap for how Asian Americans could make a huge difference in 2020 and why it's so important for everyone to use their voice and vote.
New episodes of Patriot Act with Hasan Minhaj
stream every Sunday on Netflix.
From Netflix:
Hasan talks with Andrew Yang and Cory Booker as part of an effort to understand how candidates can appeal to the fast-growing Asian-American electorate.
—
His Dark Materials
"The Daemon-Cages" – Season 1, Episode 6
Mon Dec 9 – 9PM
On HBO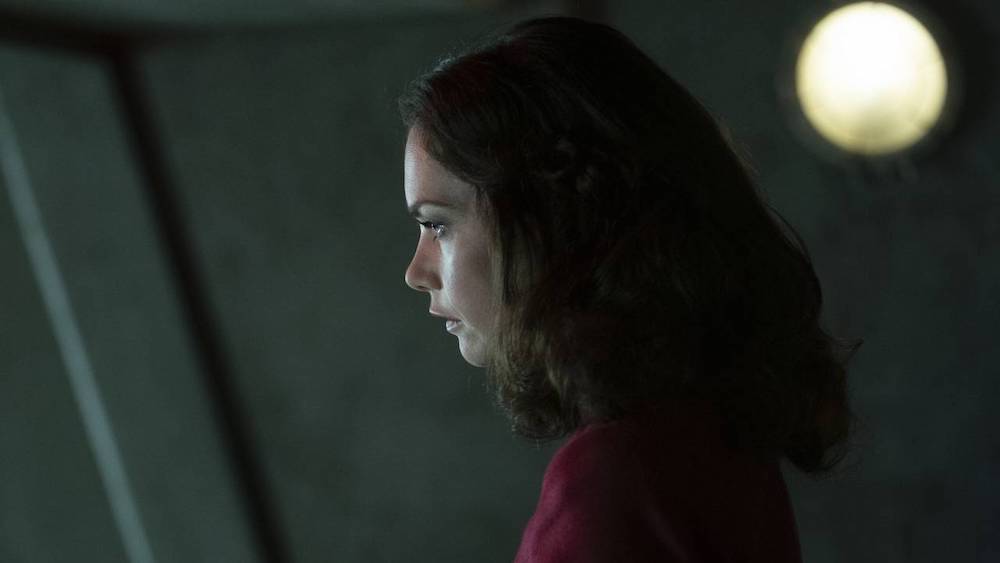 Lyra (Dafne Keen) has been kidnapped once again but this time her kidnappers are more sinister than ever. She is taken into a mysterious military-style camp full of the lost children she's been looking for. If you had suspicions about what was happening to them before, this episode of His Dark Materials is about to confirm your worst fears and Lyra is next in line. Dafne Keen is brilliant at conveying resolve in the face of absolute terror—you can tell Lyra is scared but she's not going to give up. Of course, our girl is never one to take orders so she rallies the other kids and schemes to stop the twisted experiments the camp are running. How Lyra goes about causing all that chaos will shock you as twists come hurtling at you like a knife.
Watch His Dark Materials on HBO every Monday.
From HBO:
Lyra discovers the horrific truth behind the Gobbler's activities in the North. She must now use all her wits to help free those around her and avoid suffering a terrible fate.
—
Michelle Wolf: Joke Show
Tues Dec 10
On Netflix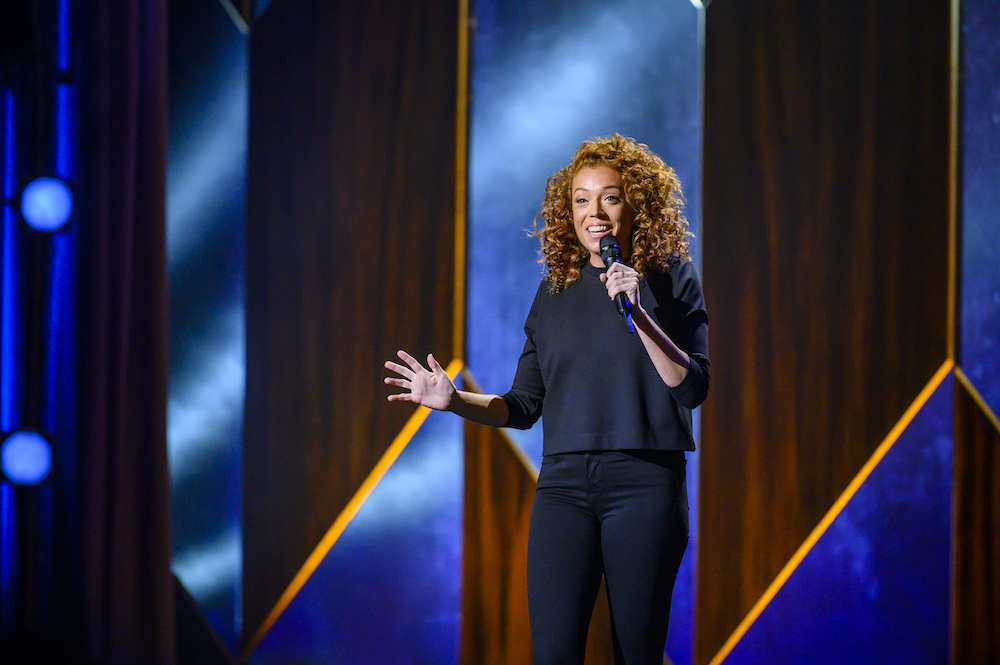 Michelle Wolf has some pretty out-there opinions…on the most ridiculous topics. But when she talks about the important issues—like women's rights and being pro-choice—she's abso-freaking-lutely right. She's not afraid to call anyone out, including herself, using her own experiences to explore what kind of feminist she is. Wolf is loud and shrill and "vulgar" (her word) and she totally owns it—she'll make you think twice about criticizing her for saying things male comedians would be applauded for (#truth!). Joke Show will ultimately leave you cheering for Wolf's opinions…once she explains them wrapped up in a hilarious punchline.
Watch Michelle Wolf: Joke Show on Netflix.
From Netflix:
Comedian Michelle Wolf, wants to fight for women's equality…but not in like that annoying way. In her upcoming Netflix comedy special, Michelle Wolf: Joke Show, the comedian dissects the differences between men and women, explores gender equality, explains why society should be a little "less" woke and more, all the while, constantly defying expectations.
—
Mixed-ish
"Do They Know it's Christmas?" – Season 1, Episode 10
Tues Dec 10 – 9PM
On ABC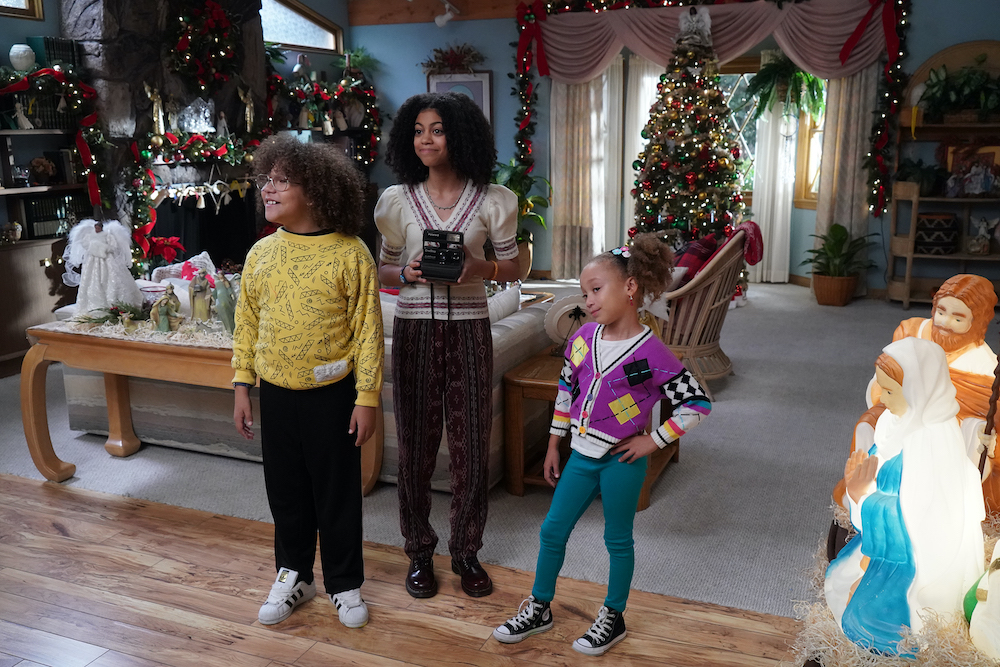 What does Christmas mean to you? And what would it mean if you'd never heard of it before? Bow (Arica Himmel) and her family are about to find out—they never celebrated it on the compound. Not only is it a new experience for the kids but it's bringing back old memories (and tensions) for the parents. Especially when Alicia (Tika Sumpter) would rather celebrate Winter Solstice instead. And all the granddads want to do is pass their own traditions onto their grandkids. With all these different agendas, a family get-together is primed and ready to explode in a haze of glitter, reindeer, and belief systems. You ain't seen family arguments like this in a sitcom before but Mixed-ish adds a fresh-n'-fuzzy reminder of what the holidays—no matter which one you're celebrating—are all about: Family.
Mixed-ish airs on ABC on Tuesdays.
From ABC:
Alicia and Paul strive to maintain their winter solstice traditions from the commune, but their parents want to have a more traditional Christmas with the kids. Meanwhile, Alicia's dad, Lynwood, competes with Harrison to be the kids' favorite granddad.
—
Emergence
"Where You Belong" – Season 1, Episode 9
Tues Dec 10 – 10PM
On ABC
Catch Emergence on ABC every Tuesday.
From ABC:
Jo and Chris must evade the FBI as they investigate an elusive group of cyber terrorists. Ed's presented with a cancer treatment that seems too good to be true, and a mysterious woman's attempt to reach Piper puts the entire Evans family
in danger.
—
Castle Rock
Season 2, Episode 10
Wed Dec 11
On Hulu
Castle Rock streams on Hulu on Wednesday.
From Hulu:
In Season 2, a feud between warring clans comes to a boil when budding psychopath Annie Wilkes, Stephen King's nurse from hell, gets waylaid in Castle Rock.
—
The Expanse
Season 4
Fri Dec 13
On Amazon Prime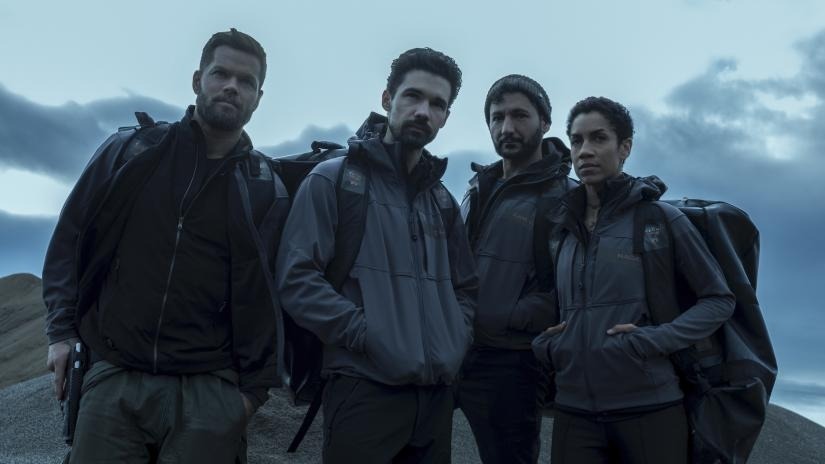 We can't believe it's been a year-and-a-half since we almost lost The Expanse before it found its new home on Amazon. You'll be glad to know season 4 was worth the wait—the production and visual effects alone are gorgeous. Then there's the feeling of freedom this season seems to have—it's as if the show has a newfound zeal to explore more possibilities than ever before. Which is fitting as the Ring Gates have opened, giving the crew of the Rocinante thousands of new planets to explore. This, as with any "new discovery" back here on Earth, brings up the issue of colonization and ownership—who do these new planets belong to, if anyone? What about their resources? And what happens when political arguments get in the way of human and martian lives? Sound familiar? Yup, The Expanse may be set in deep space but it's never hit so close to home—in a smart and sharp way.
The Expanse comes to Amazon on Friday.
From Amazon:
With the Ring Gates now open to thousands of new planets, a blood-soaked gold rush begins, igniting new conflicts between Earth, Mars, and the Belt. Meanwhile, on one unexplored planet, the Rocinante crew gets caught in a violent clash between an Earth mining corporation and desperate Belter settlers as deadly, new threats from the protomolecule emerge.
—
Marvel's Runaways
Season 3
Fri Dec 13
On Hulu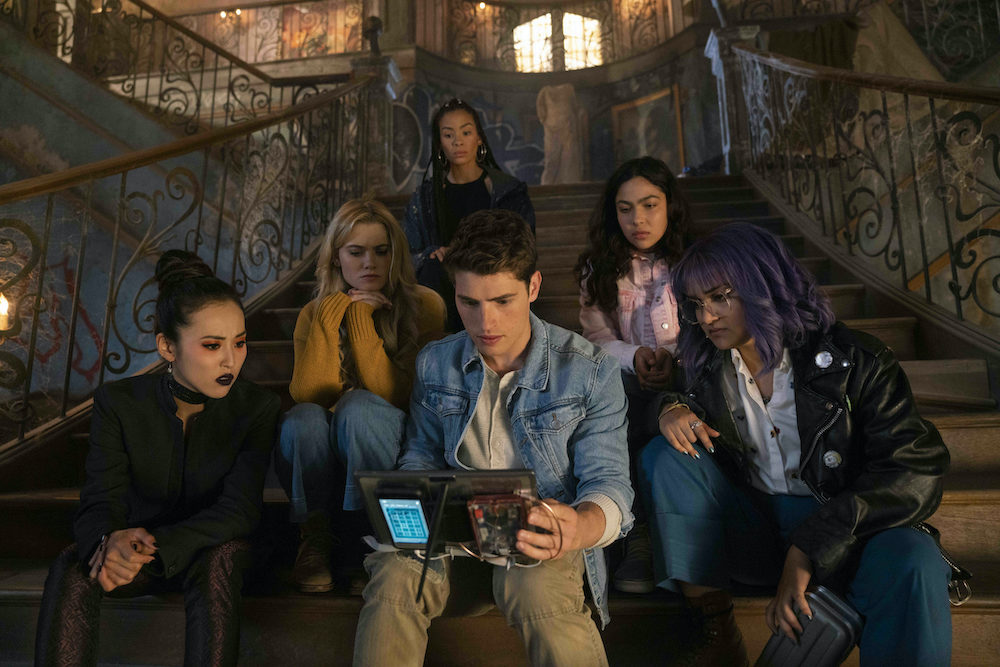 The final season of Marvel's Runaways is here and unfortunately it's still splintering from all the cracks of season 2. When season 3 opens, the Runaways are trying to rescue Chase (Gregg Sulkin), Gert (Ariela Barer), and Karolina (Virginia Gardner). They have been trapped by Jonah (Julian McMahon) in a nightmarish alien algorithm that makes them relive the same timeline over and over again. There is also a traitor in their midst which is causing a rift in the group—and causing everyone to question themselves and their powers. On top of that, a new threat sweeps in to take over the technological world…but there's a dark magic to it that only Nico (Lyrica Okano) has a chance of stopping. Seeing Nico take center stage is a plus and it kicks the second half of the season into gear (even if the show starts to feel like it's trying to be Black Mirror). Unfortunately those cracks we mentioned overshadow the parts that shine. We get more queer love but it's snatched away in a questionable move (or not questionable at all, given Marvel's track record with portraying LGBTQ+ relationships on screen). While the parents remain the most solidly entertaining part of this show, the storylines and the characters' reactions get more and more unbelievable even for a show about superheroics. Enjoy the good parts when they come and try not to think about how much potential this show could've had as the final season comes to an end.
Marvel's Runaways returns to Hulu on Friday.
From Hulu:
In an action-packed Season 3, the Runaways frantically search for their captured friends Chase, Gert, and Karolina. The kids go head to head with an unstoppable enemy who has targeted Leslie — or more accurately, the child she's carrying. Nico draws them all into a dark realm where its ruler Morgan le Fay, played by Elizabeth Hurley, is much more nefarious than anyone the kids have yet to face.

—
6 Underground
Fri Dec 13
On Netflix
6 Underground arrives on Netflix on Friday.
From Netflix:
What's the best part of being dead? It isn't escaping your boss, your ex, or even erasing your criminal record. The best part about being dead…is the freedom. The freedom to fight the injustice and evil that lurk in our world without anyone or anything to slow you down or tell you "no." 6 Underground introduces a new kind of action hero. Six individuals from all around the globe, each the very best at what they do, have been chosen not only for their skill, but for a unique desire to delete their pasts to change the future. The team is brought together by an enigmatic leader (Ryan Reynolds), whose sole mission in life is to ensure that, while he and his fellow operatives will never be remembered, their actions damn sure will.