This week: Patriot Act with Hasan Minhaj, His Dark Materials, Lost in Space, John Mulaney & the Sack Lunch Bunch, You
Patriot Act with Hasan Minhaj
"How America is Causing Global Obesity" – Volume 5, Episode 7
New episodes Sunday
On Netflix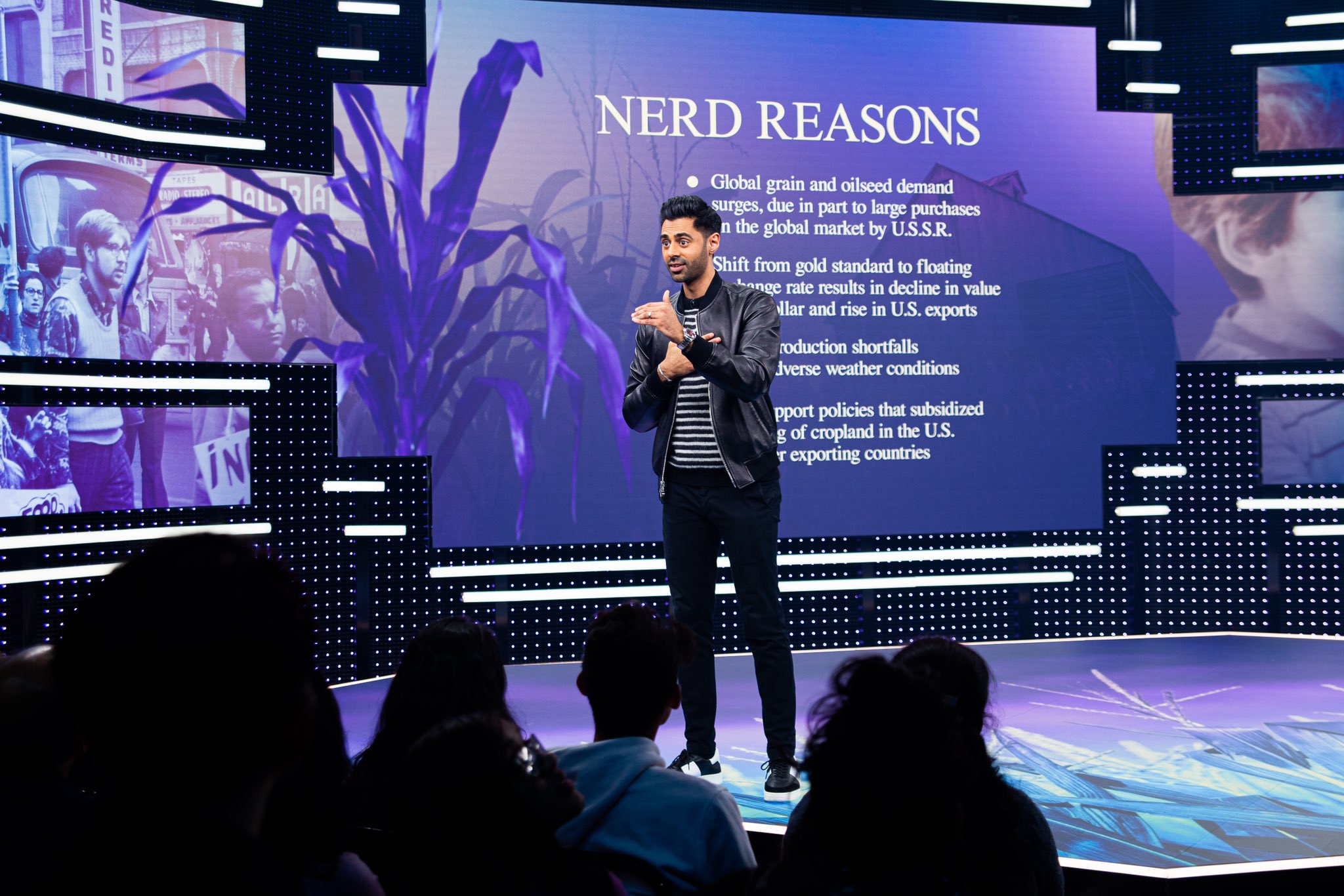 Patriot Act is addressing a huge health problem in time for Christmas: Global obesity (yup, just in case you thought you were gonna enjoy all the candy and turkey this year). Hasan Minhaj looks at how America is fueling the obesity epidemic across the world through the spread of misinformation, skewed research, and trade deals. You'll be shaking your head at the revelation that corporations have long been pressuring world governments to push exercise over eating healthy. Will it surprise you? Not so much—but it will make you think about what's in the food you're stuffing your face with this holiday.
P.S. Stay tuned for Patriot Act's 2019 highlights as Hasan Minhaj revisits some of the year's storylines to see what has changed. He'll leave you with some important advice for 2020 that'll have you saying: Cheers to the new year!
New episodes of Patriot Act with Hasan Minhaj
stream every Sunday on Netflix.
From Netflix:
The global obesity rate is on the rise, having nearly tripled since the 1970s. Hasan examines how federal policy and corporations like Coca-Cola helped America export its unhealthy diet to the rest of the world.
—
His Dark Materials
"Betrayal" – Season 1 finale
Mon Dec 23 – 9PM
On HBO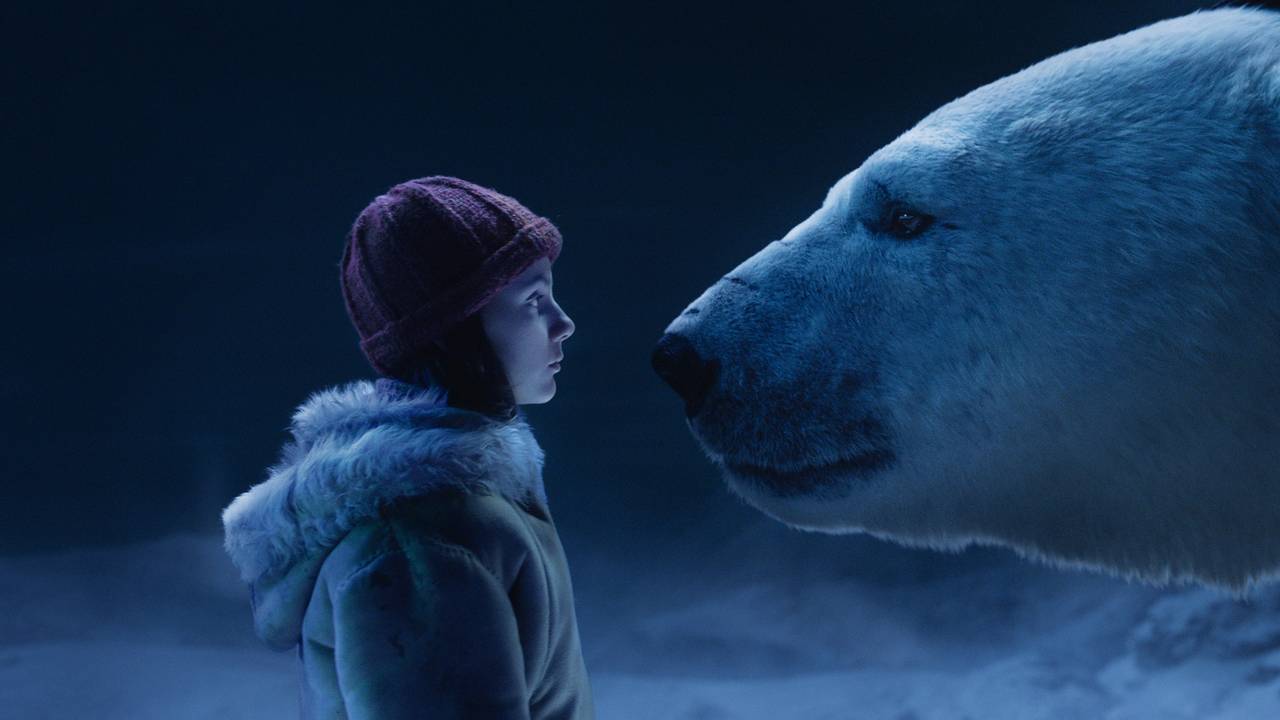 Lyra (Dafne Keen) has finally been reunited with her father…and she needs answers. That small childlike question, "why did you lie?" tumbles out of her lips before she can stop it, but her firm and angry stance soon comes back. James McAvoy does an excellent job as Lord Asriel in treading the line between hostile and curious, caring and scientific. Then there's Lyra's mother, the ever-chilling Mrs. Coulter (Ruth Wilson) who is an unstoppable force—even when she seems to be showing mercy to those who dare oppose her. And yet she'll still surprise you. The fate of the world seems to be left up to the kids and the Bears. The ensuing war will break your heart as everyone chooses a side and innocent casualties get caught in the crossfire. His Dark Materials is so good at building suspense you'll find yourself on the edge of your seat when the world comes to a shattering halt and everything seems lost. How will Lyra and her friends ever carry on? Because they must—hope is what fuels this show and makes it powerful—and you'll be cheering for them all the way to season 2.
Watch His Dark Materials on HBO every Monday.
From HBO:
Season One Finale. As the Magisterium closes in, Lyra learns more about Asriel's rebellion, but her assistance to him comes at great personal cost.
—
Lost in Space
Season 2
Tues Dec 24
On Netflix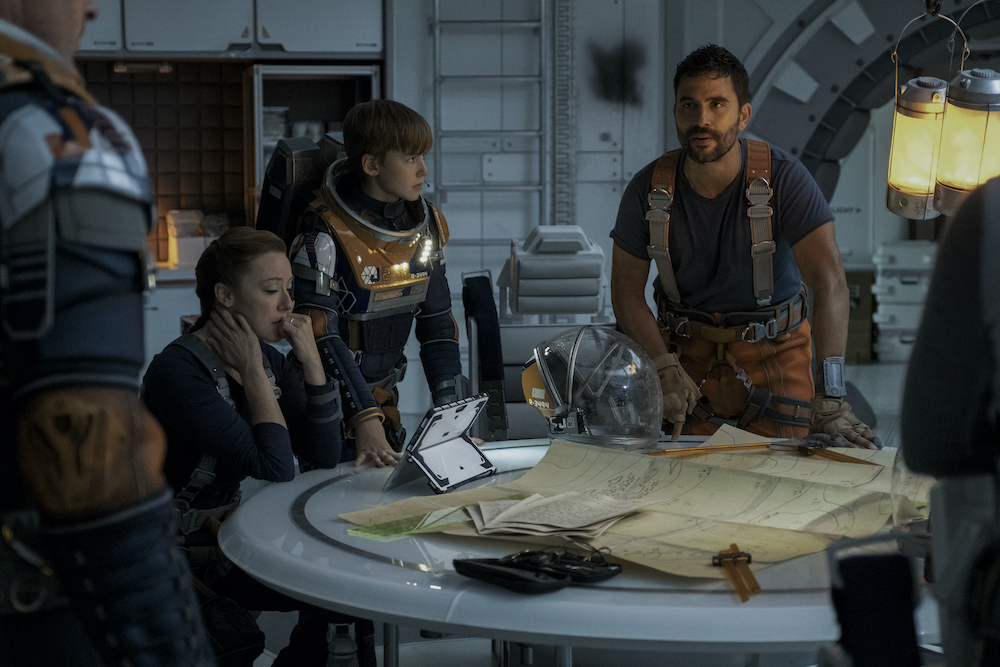 Danger, Will Robinson, danger! Lost in Space is back for season 2 and it's full of deep, dark and twisty fun for all the family to enjoy over the holiday season. The Jupiter 2 is stranded on a mysterious ocean planet that's out to get them…if the Robinson family don't fall apart first. Or get turned to space dust by mechanical nightmares hidden deep in the recesses of the ship. How will they survive this time? Are the people they meet along the way friend or foe…or something far more sinister? And where is the Robot (Brian Steele)? Nothing ever goes right for this crew…like literally nothing. The family dynamics and tensions in this show are beautifully played out—from the kids growing up and wanting to explore beyond their spacecraft, to the bubbling whispers of dissent on the outer edges of the planet. We'll give you three guesses as to where those whispers started—yup, Dr. Smith (Parker Posey) is in the middle of it and she's got her eyes on the escape hatch. Get ready for another great adventure that shows off just how beautiful and vast and exciting space can be, while also showing how wonderful yet frustrating and disastrous being related to Will Robinson (Maxwell Jenkins) is.
Lost in Space returns to Netflix tomorrow.
From Netflix:
There's more danger — and adventure — ahead for the Robinson family! With the Jupiter 2 stranded on a mysterious ocean planet without their beloved Robot, the Robinsons must work together, alongside the mischievous and manipulative Dr. Smith and the always charming Don West, to make it back to the Resolute and reunite with the other colonists. But they quickly find all is not as it seems. A series of incredible new threats and unexpected discoveries emerge as they look for the key to finding Robot and safe passage to Alpha Centauri. They will stop at nothing to keep their family safe… survival is a Robinson specialty after all.
—
John Mulaney & the Sack Lunch Bunch
Tues Dec 24
On Netflix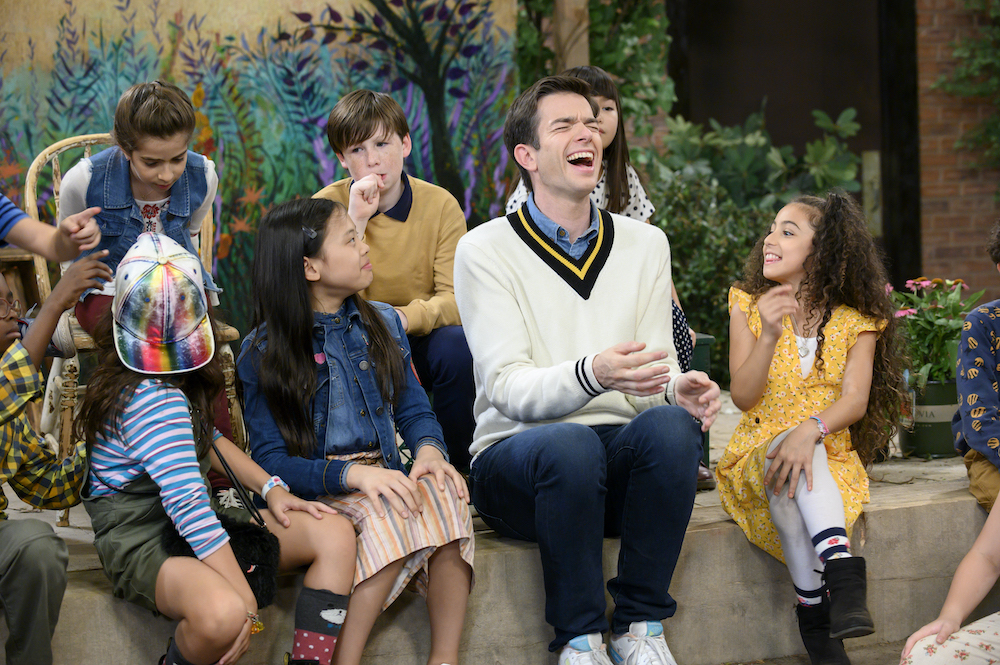 John Mulaney doesn't have kids…but he's seen what children's shows are like these days and he hates them. So he's making a kids special just like the ones he saw when he was young. If that sounds like the most John Mulaney thing to ever exist, then you're right and the special doesn't disappoint. John Mulaney & The Sack Lunch Bunch is awash in the golden glow of nostalgia. There's a charming kind of innocence thanks to the kid actors who don't quite get the joke lines they've been instructed to say. These child performers are wonderful and embrace all the weirdness that Mulaney throws at them. Watch out for some appearances from beloved grown-up faces too (oh hey, Natasha Lyonne and Richard Kind!). There are plenty of winks to the Millennial audience who'll be watching this, reminding us of how naive we were as kids, which will make us all a bit more grateful for growing up when we did.
Watch John Mulaney & the Sack Lunch Bunch tomorrow on Netflix.
From Netflix:
Emmy Award Winning Comedian John Mulaney aims to recapture the magic of that bygone television era when children sang songs about their feelings with celebrity guests on funky outdoor sets.
—
You
Season 2
Thurs Dec 26
On Netflix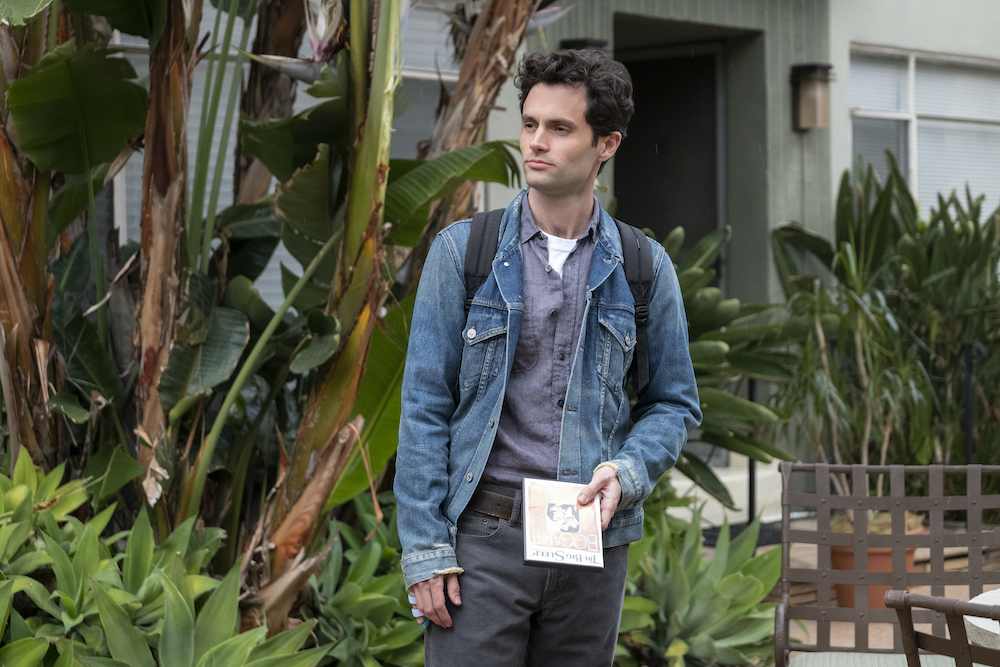 If you were enthralled by Joe Goldberg's (Penn Badgley) dark charm in season 1, the new season of You is about to pull you in deeper. Fleeing his past (and all the bodies), he ends up in Los Angeles, under the alias Will Bettelheim, where he quickly finds a new focus: Love Quinn, played charmingly by Victoria Pedretti. She's an aspiring chef from a rich family with a long history of secrets and influence. Love is also super close to her clingy, overly-annoying brother Forty (James Scully) who just wants to be accepted. Will is pulled into their world, wishing to protect them both as well as his two neighbors, gossip columnist Delilah (Carmela Zumbado) and her irrepressible teenage sister Ellie (Jenna Ortega).
It's under the pretence of becoming a better person—to be worthy of Love—that Will now justifies his actions. How could he not kill those who get in his way? Especially when they're trying to hurt his loved ones. You'll catch yourself understanding some of his actions before he reveals his true nature and you'll be horrified…but unable to stop watching. And, if you thought last season spiralled, then you ain't ready, son—shit hits the fan, big time. S2 twists everything you thought you knew upside down when the past catches up with Will and his future suddenly veers off the deep end. You is so thrilling that even when you want to be disgusted you'll still want to know more. So give in and let this series take you on a wild and deeply bloody ride.
You comes to Netflix on Thursday.
From Netflix:
When we last saw Joe (Penn Badgley) his heart was tragically broken and his past just caught up with him in the form of long-lost ex-girlfriend Candace (Ambyr Childers) — a woman now hell-bent on teaching him a lesson. Season two finds him on the run from Candace — leaving New York City for his own personal hell: Los Angeles. He's fresh out of an intense relationship that ended in murder. The last thing he expects is to meet an incredible new woman but he's falling in love again — with a woman named Love (Victoria Pedretti). Is history repeating? Or will this time be the real thing? Joe's just crazy enough to risk finding out.