This week: Patriot Act with Hasan Minhaj, 9-1-1, His Dark Materials, Making It, Tiffany Haddish: Black Mitzvah, Ghosting: The Spirit of Christmas, Castle Rock, Same Time, Next Christmas, Fuller House, Reprisal, Astronomy Club: The Sketch Show
Patriot Act with Hasan Minhaj
"Why Billionaires Won't Save Us" – Volume 5, Episode 4
New episodes Sunday
On Netflix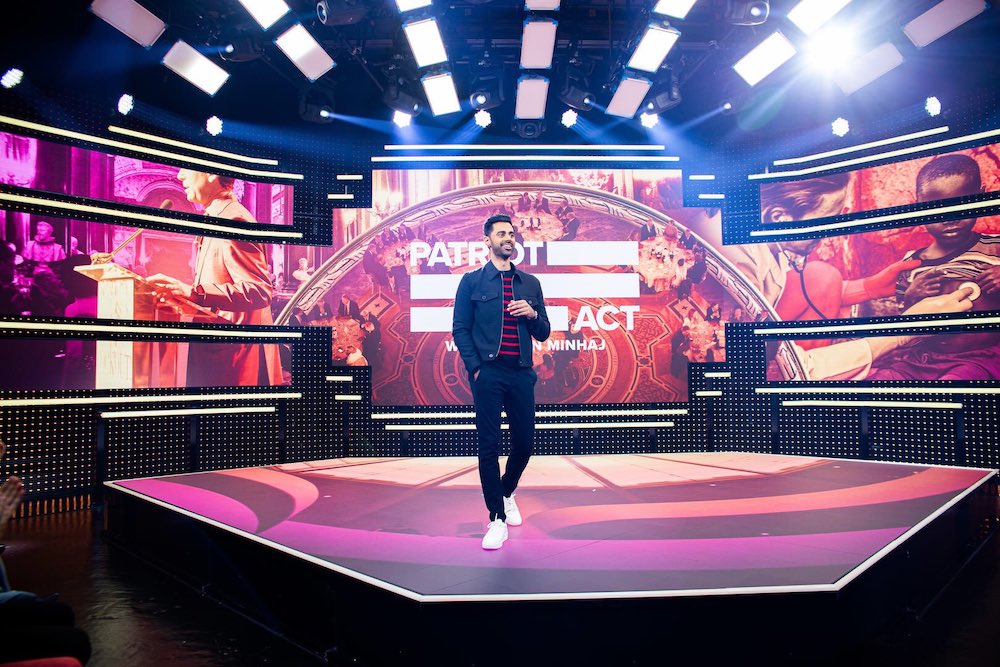 It's the season of goodwill and the amount of money given to charity each year is on the rise…but the number of donations are falling. It sounds impossible but this is actually due to wealth inequality—the average person may not be able to afford to donate anymore but billionaires can give away huge amounts without even making a dent in their income. Hasan Minhaj digs into why the wealthiest give so much money away and why anonymous donations are becoming more popular. This episode might leave you jaded by the end as Minhaj calls out everyone, even those people who you think use their wealth for good. Patriot Act will make you think about who you're buying from—and who you're voting for—as the new year approaches.
New episodes of Patriot Act with Hasan Minhaj
stream every Sunday on Netflix.
From Netflix:
Hasan looks at how billionaires use philanthropy to enhance their fortunes, influence public policy and distract from questionable business ethics.
—
9-1-1
"Christmas Spirit" – Season 3, Episode 10
Mon Dec 2 – 8PM
On FOX
From FOX:
Holiday-themed incidents; Maddie revisits her past to embrace her future; Bobby gets shocking news.
—
His Dark Materials
"The Lost Boy" – Season 1, Episode 5
Mon Dec 2 – 9PM
On HBO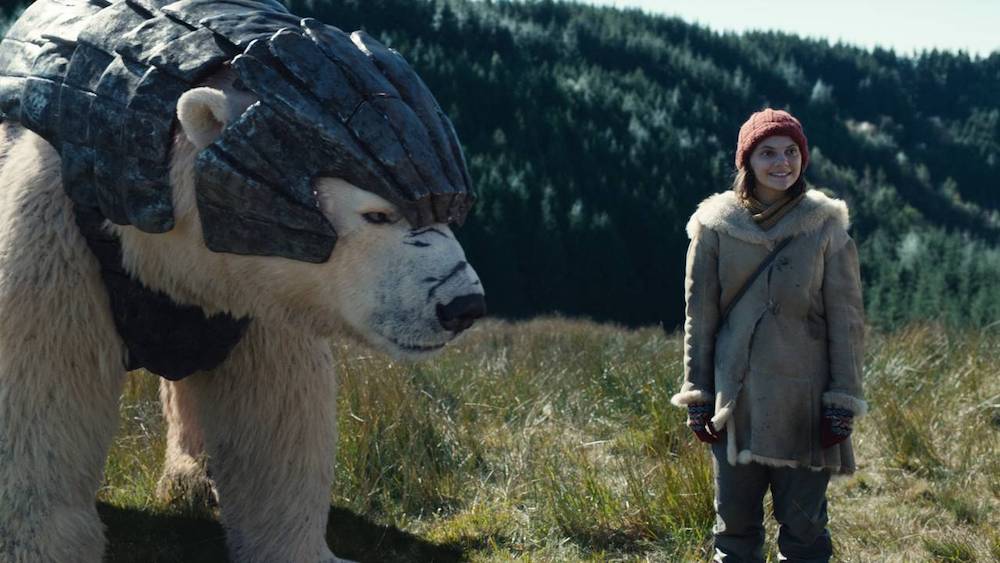 Iorek (Joe Tandberg) takes Lyra (Dafne Keen) on a journey to discover some new truths. This allows them to bond along the way and you'll find out more about why the bear is on his own. You'll also see Lyra's faith tested more than ever. The philosophical questions raised in the quiet moments between the two characters are enthralling. But then the fear of the unknown, embodied by Lyra's daemon Pan (Kit Connor), creeps in to pull them apart. Pan is a wonderful and multi-faceted component to Lyra's growth and what Lyra discovers on her journey is truly chilling. You won't be able to tear your eyes away from the screen.
Watch His Dark Materials on HBO every Monday.
From HBO:
The alethiometer sends Lyra and Iorek on a new path, leading to a shocking but vital clue in her search to find her friend Roger and the other missing children.
—
Making It
Season 2 premiere
Weeknights starting Mon Dec 2 – 10PM
On NBC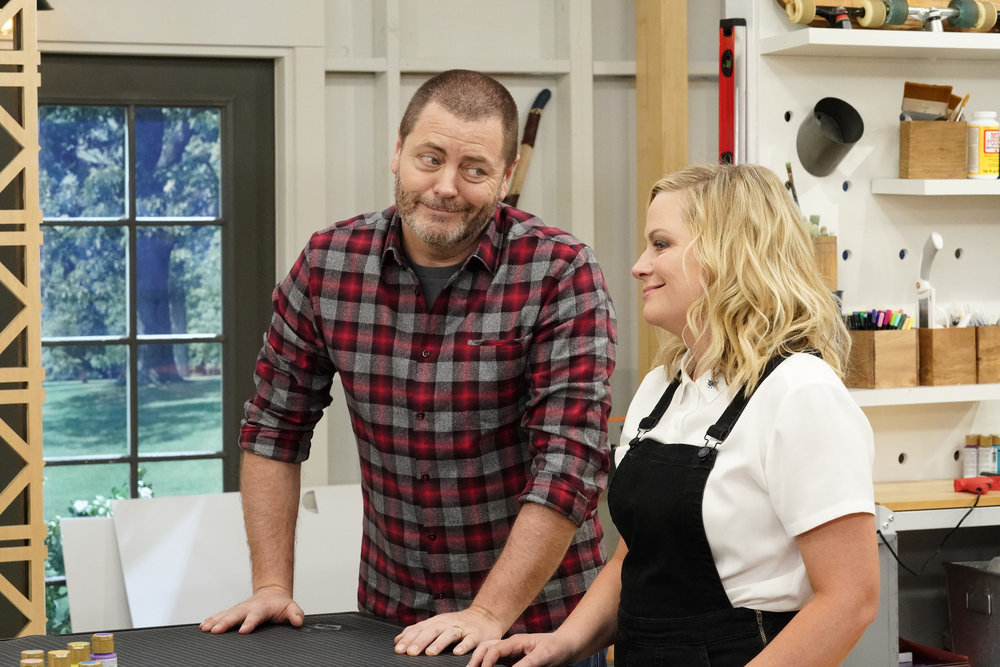 NBC's most endearing craft show is back! Making It is bringing some creative magic to your screen, hosted by the beloved duo Amy Poehler and Nick Offerman. They challenge the contestants to create items that best represent who they are, from showing off their love for animals to making food-inspired crafts (which may not be edible but will definitely make you hungry). If the chaos of Christmas is becoming too much, put your feet up and watch this charming show. It'll take you out of the real world and into a crafty competition full of smiles. Who knows, it might even give you some ideas for your next project (and it'll definitely encourage you to embrace your inner weirdness).
Making It returns to NBC tonight.
From NBC:
Ten new Makers join Amy Poehler and Nick Offerman in the craft barn to show off their making skills. For their first Faster Craft, they will make a physical representation of themselves as a food item. For the Master Craft, they'll recreate a favorite craft from their youth.
—
Tiffany Haddish: Black Mitzvah
Tues Dec 3
On Netflix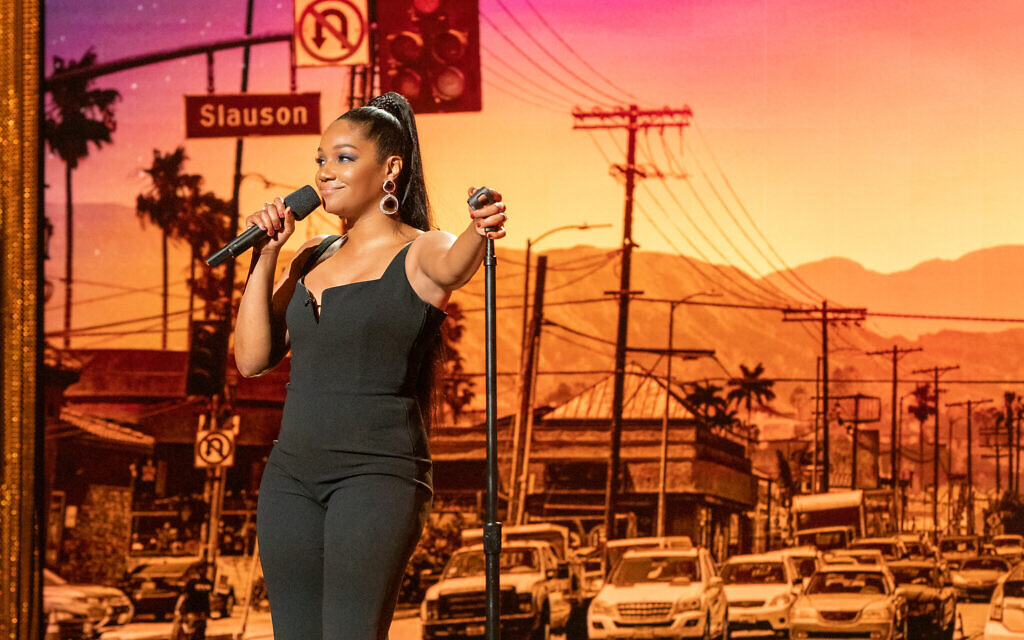 Ya girl Tiffany Haddish is returning to the stage for a new Netflix special and she's bringing the fire. No topic is off limits—no, really—you'll be crying (and cringing) at the stories she tells, before you start tearing up for real when she talks about how far she's come. From being homeless as a kid to being nominated for an Oscar, Haddish is a true success story and she's raising a glass to that. What makes this special even better is you can tell she's stayed authentic through everything which gives her the grace and spirit to take on anything. Even when Haddish has a wardrobe malfunction onstage she handles it like a pro and keeps the audience laughing. Mazel Tov, Tiffany Haddish, keep 'em coming!
Stream Tiffany Haddish: Black Mitzvah on Netflix tomorrow.
From Netflix:
She ready… to celebrate! Tiffany Haddish is getting in touch with her Jewish roots in her upcoming Netflix Original Comedy Special, Black Mitzvah, while she takes us on a revealing journey through her life. With her bold and barrier-breaking brand of comedy, Tiffany reflects on fame, receiving her "inheritance," the valuable lessons you learn when raising yourself, that time she received a jumpsuit from the one and only…Beyoncé, her infamous New Year's Eve set, and more. Tiffany Haddish: Black Mitzvah launches globally on Netflix on December 3, 2019. Mazel Tov!
—
Ghosting: The Spirit of Christmas
Wed Dec 4 – 9PM
On Freeform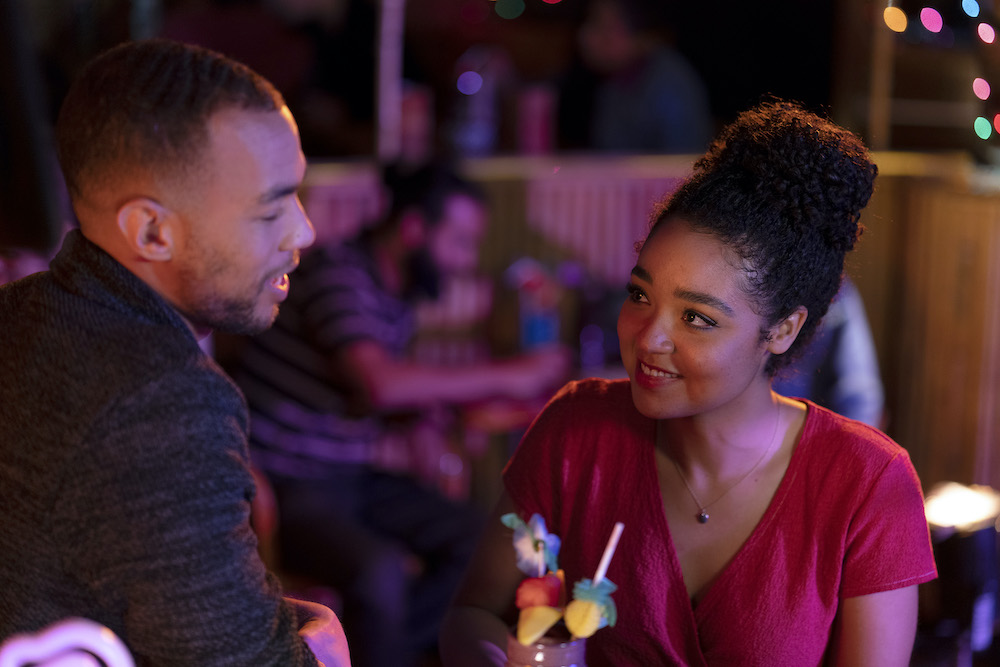 Freeform is about to take ghosting literally. Ghosting: The Spirit of Christmas tells the tale of Jess (AKA our fave Aisha Dee), a dreamer who lives her best life by trying new experiences. That includes going out with Ben (Kendrick Sampson) on an incredible first date. The sparks are undeniable…or so Ben thinks. His texts go unanswered following their date and he's left wondering why. It turns out that Jess tragically died in a car accident on the drive home. But she isn't totally out of reach—only Ben and Jess' best friend Kara (Kimiko Glenn) can see her ghost and it's up to them to figure out how to help Jess reach the afterlife. Ghosting: The Spirit of Christmas has an interesting setup and the cast has good chemistry but the story doesn't quite sell it. The characters' reactions aren't believable—even if you suspend your disbelief enough to accept the setup. You'll be left feeling a little flat by the time the credits roll, which means this one isn't memorable enough to add to your Christmas classics list.
Watch Ghosting: The Spirit of Christmas
on Wednesday, only on Freeform.
From Freeform:
"Ghosting: The Spirit of Christmas," tells the quirky and heart-warming story of Jess (Aisha Dee), who goes on the greatest first date of her life, but inadvertently "ghosts" Ben when she tragically dies in a car accident on the way home. Stuck on Earth, with no idea how to ascend, Jess will need the help of her best friend Kara (Kimiko Glenn), the only person who can still see and hear her.
—
Castle Rock
Season 2, Episode 9
Wed Dec 4
On Hulu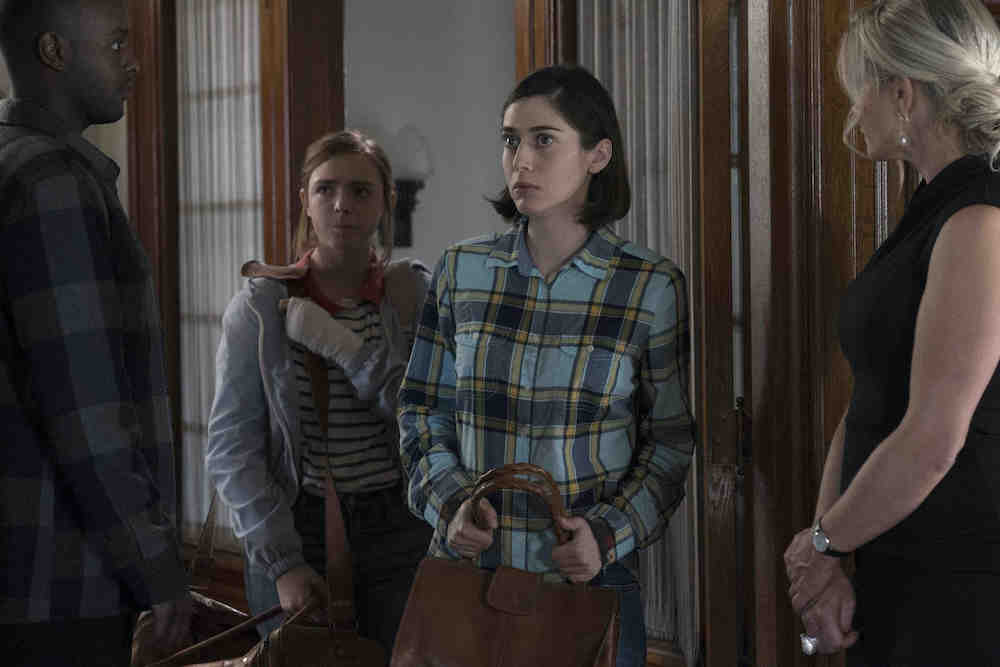 The events from the Stephen King books Misery and Salem's Lot have already collided to create Season 2 of Castle Rock. This week Season 1 slams into the mix. There will be blood and when Pop (Tim Robbins) says, "Let's live long enough to talk it out…" you feel it. After all, if a satanist cult calls an entity an "angel" then what the hell should we call that entity? I think you know the answer, but as Pop, Nadia (Yusra Warsama), and a couple of surprise comrades fight for their lives you'll have no idea what's about to happen next. That's what makes Castle Rock S2 a nonstop supernatural thrill.
Castle Rock streams on Hulu on Wednesday.
From Hulu:
In Season 2, a feud between warring clans comes to a boil when budding psychopath Annie Wilkes, Stephen King's nurse from hell, gets waylaid in Castle Rock.
—
Same Time, Next Christmas
Thurs Dec 5
On ABC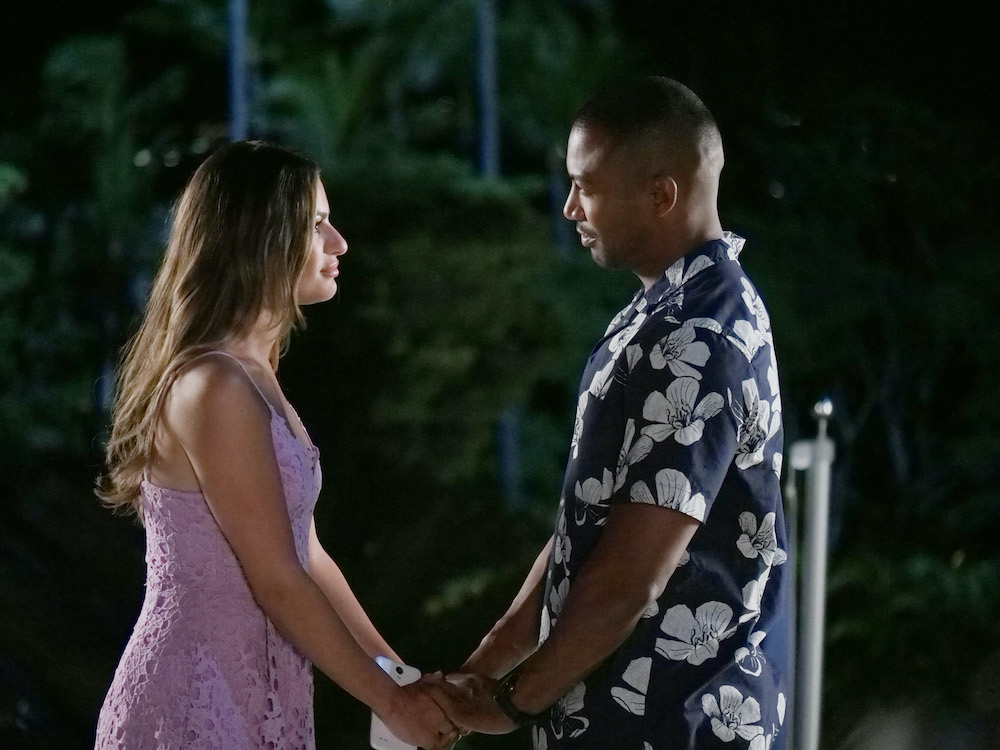 If you're looking for something sunny this winter look no further than Same Time, Next Christmas. The always charming Lea Michele stars as Olivia Anderson, a successful architect focused on her career…except at Christmas. Every yuletide she jets off to Hawaii (lucky girl!) with her family to kick back and relax. The island holds special memories for her, mostly because it's where she met her childhood sweetheart Jeff (the equally charming Charles Michael Davis) whose family spent their tropical holidays there each year too. Sadly, tragedy strikes and the two are separated. Years later they reunite at the resort and their flame reignites. What follows is a love story set over several years of will they, won't they Christmas magic. Outside of the holiday season, Olivia and Jeff both lead very different lives. Can they make it work? Same Time, Next Christmas has a lot of fun answering that question. It's a warm cup of hot cocoa with extra marshmallows (but served in a cocktail glass) and you'll be ready to drink it all up. Michele and Davis have great chemistry while the sweet setup allows their sparks to fly. And, of course, you'll get to see plenty of beautiful Hawaiian scenery to make you wish you were on vacation too. Warm your heart with this corny classic in the making—and listen out for some Christmas tunes from Lea herself (and Luther Vandross too)!
Get into Same Time, Next Christmas on ABC on Thursday.
From ABC:
Lea Michele will play the lead role of Olivia Henderson, a young woman who met her childhood sweetheart during her family's annual Christmas visit to Hawaii. After being separated by distance and years, the two reunite at the same Hawaii resort years later and the old chemistry between them flares up anew – but circumstances conspire to keep them apart.
—
Fuller House
Season 5A
Fri Dec 6
On Netflix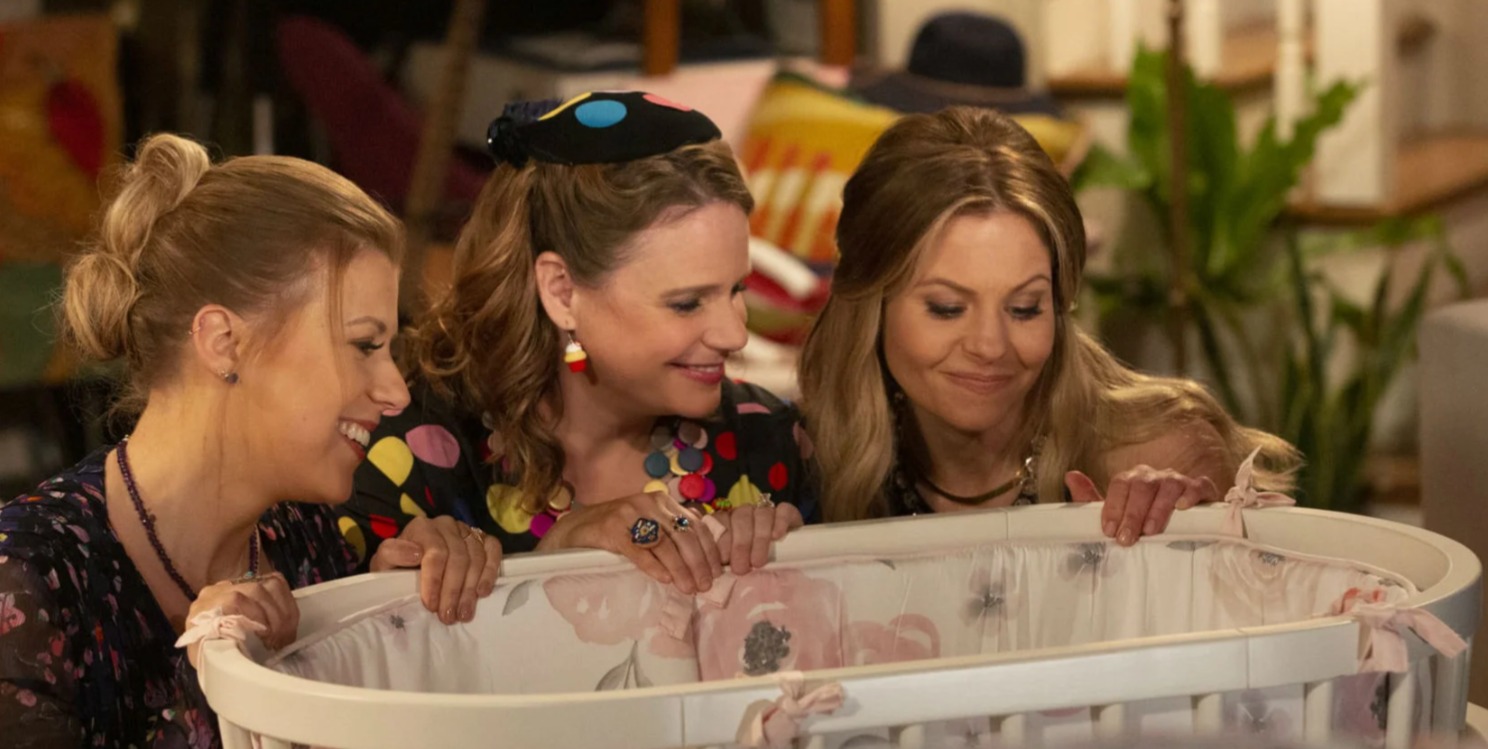 Get ready to welcome a new addition to the Tanner-Fuller family! There are officially too many people to count under one roof and we're still wondering how they all fit, even after four seasons. With the arrival of Stephanie's (Jodie Sweetin) new baby, there are smiles all around but there's also some friction as the house reaches bursting point—especially when it comes to parenting. D.J. (Candace Cameron Bure) wants to be the best aunt ever, while Stephanie is worried she's not bonding with her own child. Kimmy (Andrea Barber), who acted as Stephanie's surrogate, is just relieved that she's not pregnant anymore…right? Meanwhile all Ramona (Soni Bringas) wants to do is spend some time with the cute delivery boy who keeps coming back for more. The kids are growing up and it's causing everyone in the house to question what their role is. If that sounds heavy for Fuller House, don't worry—it's handled with plenty of laughs and some sweet moments that'll make you miss your own family.
Fuller House returns to Netflix on Friday.
From Netflix:
In the spinoff series, Fuller House, life can take you into unexpected directions and also back into familiar territory when veterinarian and recently widowed D.J. Tanner-Fuller finds herself living in her childhood home with younger sister and aspiring musician Stephanie Tanner and DJ's lifelong best friend/fellow single mother Kimmy Gibbler. The women reuniting to help support one another navigate careers, parenting and relationships with the kind of love and humor you can only get from the people you grew up with. The Tanner childhood house is fuller than
ever though with not only DJ's three boys — the awkward 13-year-old Jackson, neurotic 7-year-old Max and baby Tommy Jr. — but also Kimmy's feisty teenage daughter Ramona and Kimmy's not so estranged ex-husband Fernando all under the
same roof.
—
Reprisal
Season 1
Fri Dec 6
On Hulu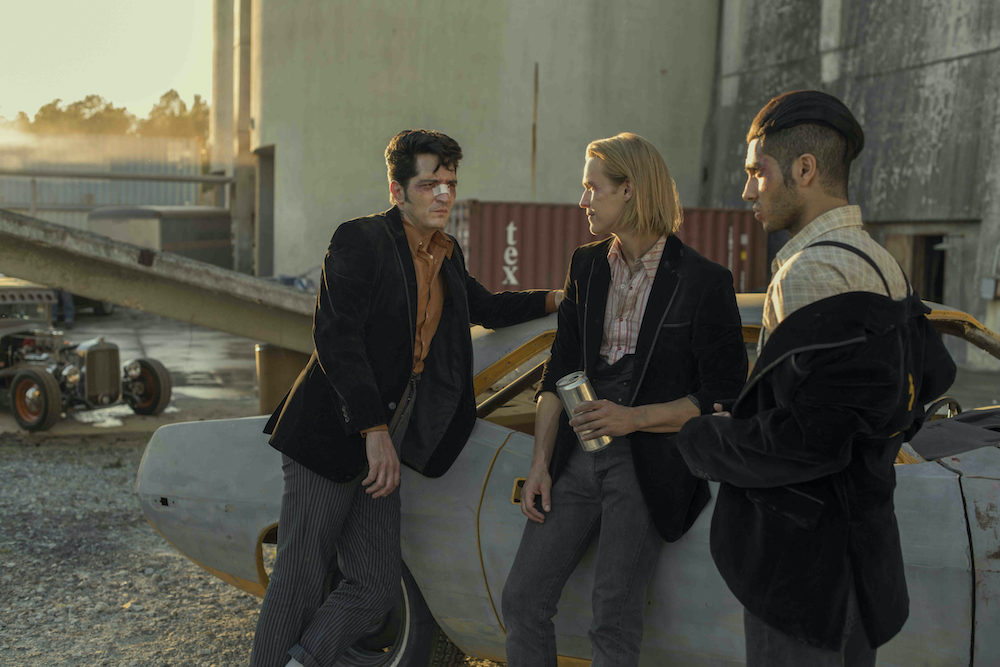 As the saying goes: Revenge is a dish best served cold. Reprisal is taking that statement and putting it in deep freeze just to make it even more chilling. The show opens on Doris Quinn (Abigail Spencer) who was dragged through a field and left for dead by her brother and his gang of gear-heads. They should've made sure she was truly gone because now she's hellbent on dealing out vengeance with bullets, zip ties, and all kinds of grisly brutality. Reprisal is a slow burn, drawing you in with quietly uttered conversations about the meaning of loyalty, family, and life before exploding with dramatic violence that'll make you jump and squeal every time. It takes a while for the show to find its groove but once you get to know all the players, you'll be all in. That's largely thanks to Spencer who kills it (quite literally) in her femme-fatale role, dropping revenge on gang members without so much as a pitying glance in their direction. The neo-noir vibe makes the series visually captivating and adds a layer
of grit to keep you on edge until you're totally sucked in and ready to see Quinn's
next hit.
From Hulu:
A hyper-noir story that follows a relentless femme fatale who, after being left
for dead, sets out to take revenge against her brother and his bombastic gang
of gearheads.
—
ASTRONOMY CLUB: THE SKETCH SHOW
Season 1
Fri Dec 6
On Netflix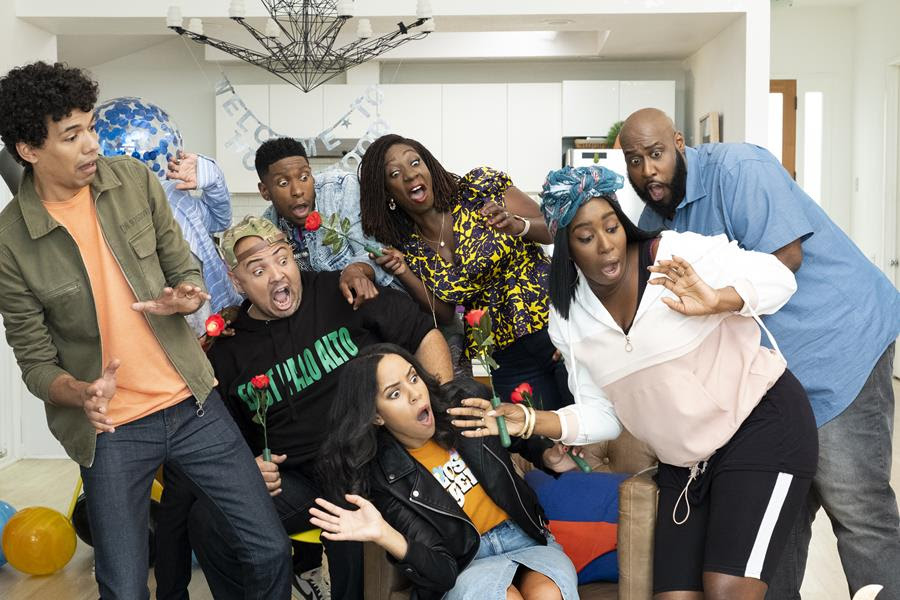 It's a wacky faux-reality show and a comedy sketch show all-in-one but, between the jokes and the hilarious spoofs of memes and pop culture, Astronomy Club gets real about being black and finds the humor in everything that means. Wait for #IceCubeDay yay-yayee! Oh, and the #magicalnegroes sketch will leave you feeling about "ten pounds lighter" too…
Astronomy Club: The Sketch Show comes to Netflix on Friday.
From Netflix:
The members of the eponymous group, who first formed in 2014 and built a following through live performance in New York, include Shawtane Bowen, Jonathan Braylock, Ray Cordova, James III, Caroline Martin, Jerah Milligan, Monique Moses, and Keisha Zollar. Sketches will explore an array of topics ranging from pop culture and social issues to the Black experience.