This week: Marvel's Runaways, Titans, Aquaman
Marvel's Runaways
Season 2
Fri Dec 21
On Hulu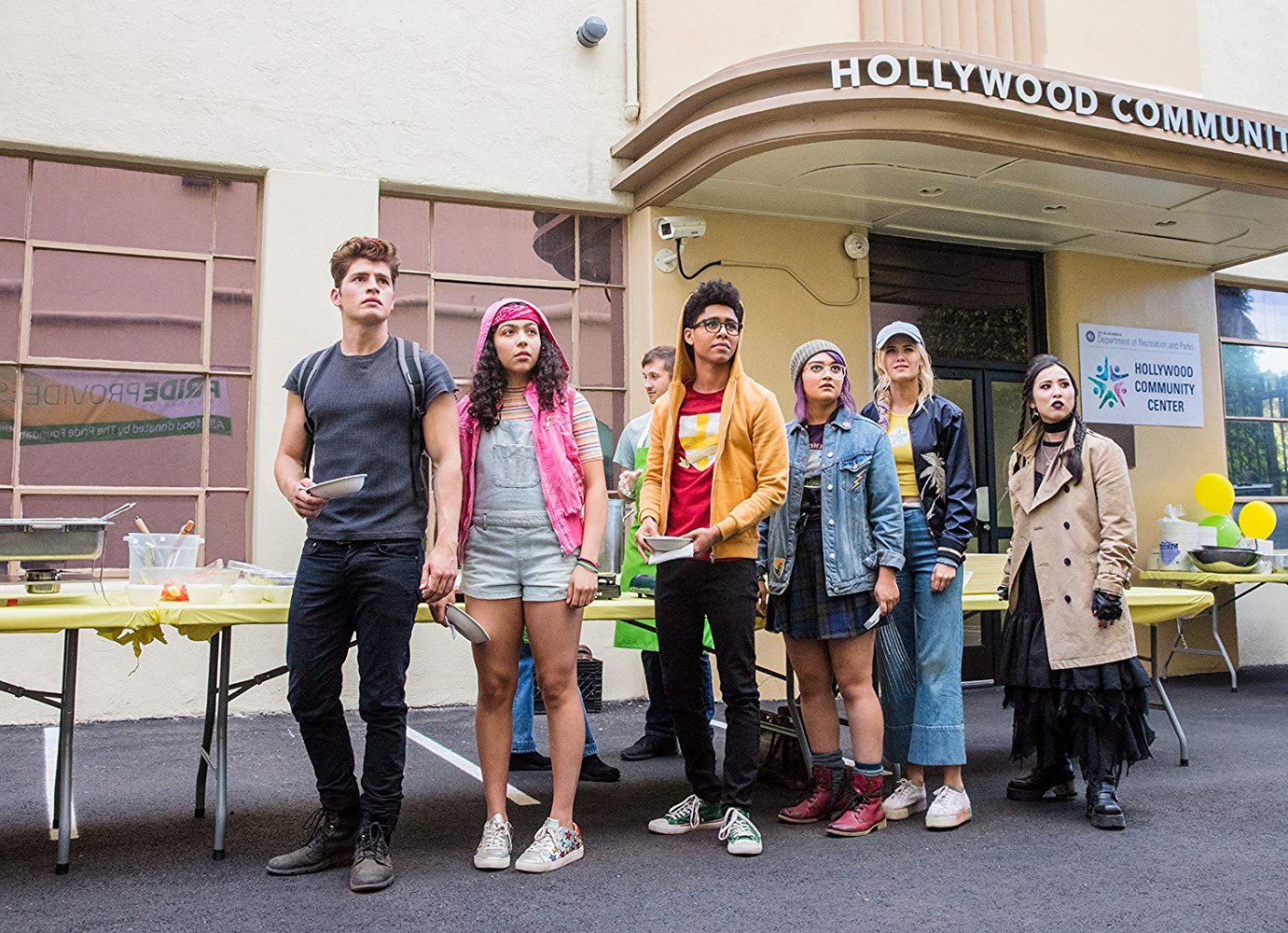 Photo © Hulu
Season one of Marvel's Runaways had us raising a glass to Hulu for giving us a superhero story that not only got its storytelling right but got its portrayal of teenagers right (side-eyeing you, Cloak & Dagger). Sure, there were some cracks in the show but it had a lot of promise. Unfortunately those cracks have splintered majorly in season two. The show's restructuring of the comics' original relationships and roles—namely Karolina (Virginia Gardner) taking center stage and the reduction of Alex's (Rhenzy Feliz) role as a team leader—is troubling. Relegating Nico (Lyrica Okano) to the "angry goth girlfriend," rather than an equal partnership as co-lead, stops her and Karolina from becoming the OTP they might be. Beyond that, the characters seem to shrink down to stereotypes and clichés which is a major step backwards from S1. We're hoping these issues work themselves out in later episodes because—after the first half of S2—we're really missing the old days.
Marvel's Runaways season 2 drops on Hulu this Friday.
From Hulu:
The Runaways have left their homes (and evil parents) behind and now have to learn to live on their own. As they scavenge for food, search for shelter, and take care of one another, our kids begin to realize that, for better or worse, they're stuck with each other. And it's up to them to take down PRIDE once and for all. But someone sent a mysterious message to Jonah… Is there a mole in the Runaways? Meanwhile PRIDE is focused on finding their children, and Jonah has his own dangerous plan in mind.
—
Titans
"Dick Grayson" – Season 1 finale
Fri Dec 21
On DC Universe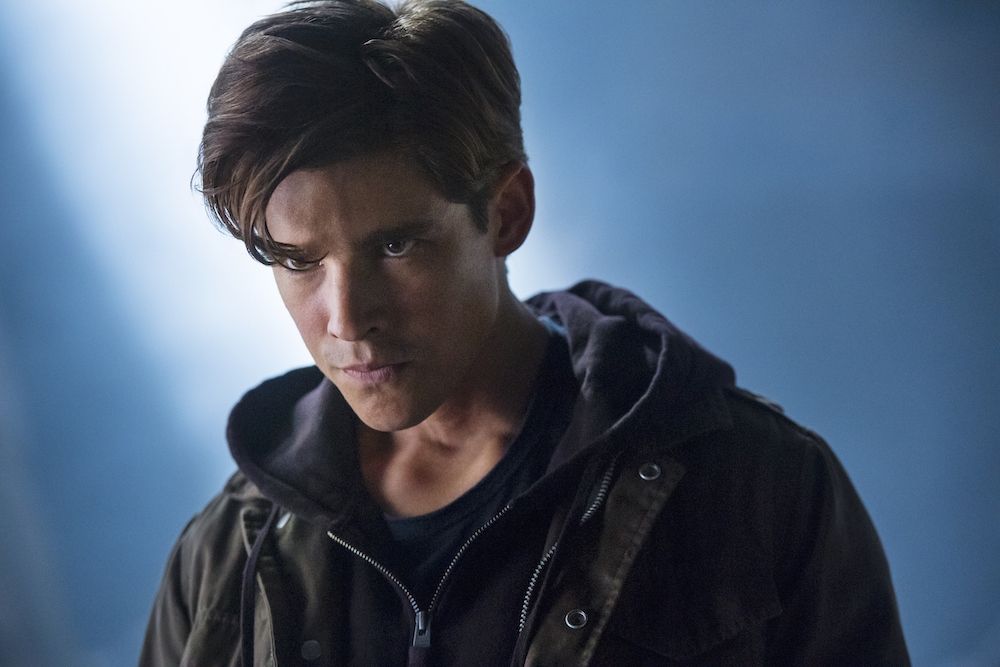 Photo Credit: Ben Mark Holzberg / 2018 Warner Bros. Entertainment Inc.  All Rights Reserved
Get ready for a deep dive into the soul of Dick Grayson (Brenton Thwaites), that doesn't go anywhere you're expecting it to…unless you're expecting it to go straight to the dark side. Grayson gets sucked into a twisted power fantasy that initially seems like a dream come true—but is it? Trigon (Seamus Dever) said he was going to break Rachel's (Teagan Croft) heart at the end of ep 10. "Dick Grayson" will leave you wondering what and who else he's going to destroy in the process. Oh, and stay for the final scenes because lovers of Young Justice are going to be squealing for days…especially once TITANS season one makes one last power move.
New episodes of Titans stream on DC Universe every Friday.
From DC:
In the season finale, Trigon's powers send Dick into a dreamscape that begins with him living a happy domestic life, but soon takes him into a dark journey back to Gotham.
—
Aquaman
Fri Dec 21
In cinemas via Warner Bros.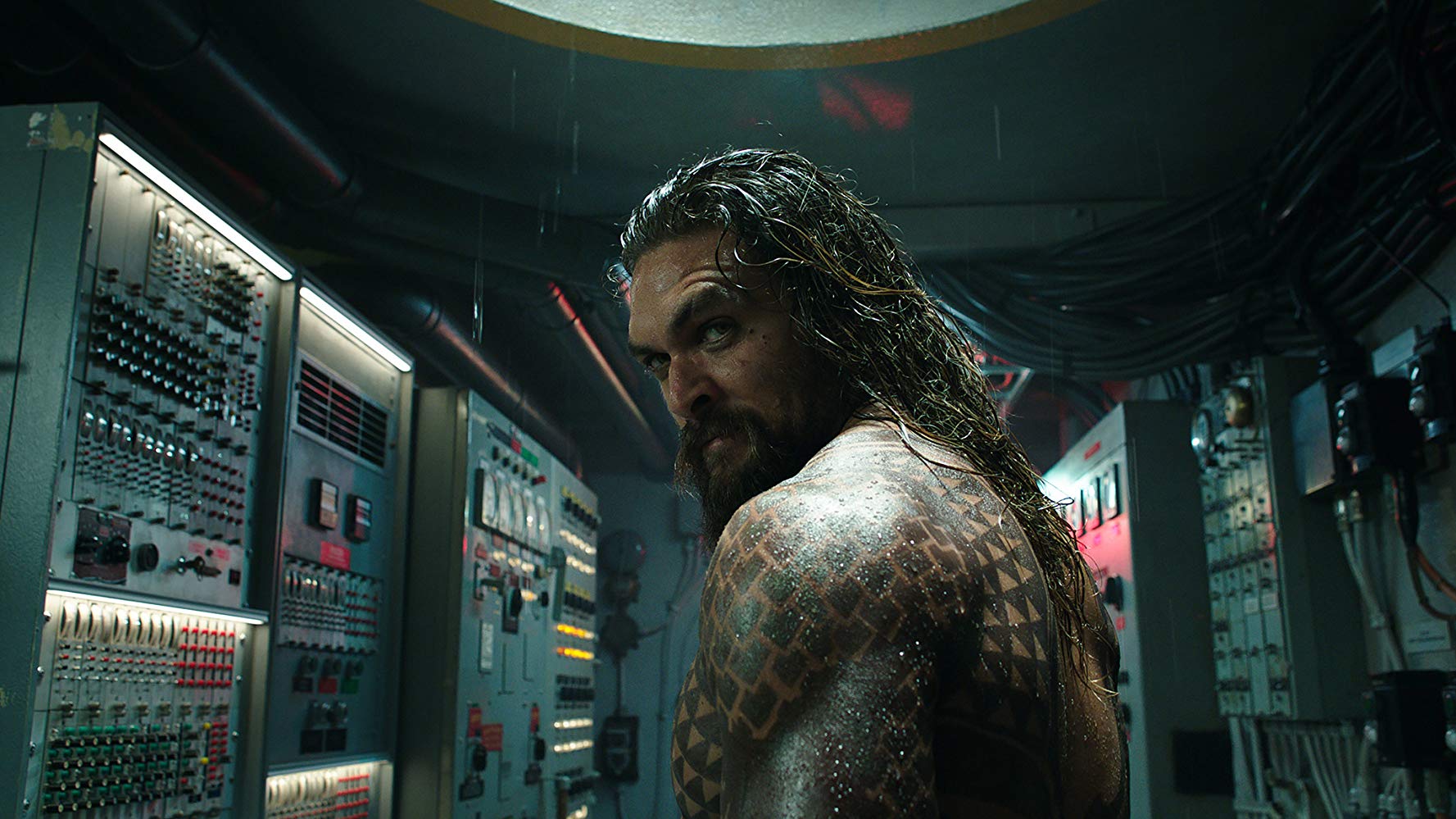 Photo: Warner Bros.
We're cautiously optimistic that DC has finally reached a turning point with Aquaman. They've always been good at making binge-watchable TV shows but their movies have generally been too dark and gritty…until now. Jason Momoa is the Aquaman we've been waiting for. He's fun, he's Polynesian, he's a warrior, and he's really great to look at. We also get his nemesis Black Manta (Yahya Abdul-Mateen II) on the big screen! We never thought we'd see the day. Stay tuned for our full review on idobi.com.
See Aquaman in theaters this Friday.
From Warner Bros:
From Warner Bros. Pictures and director James Wan comes an action-packed adventure that spans the vast, visually breathtaking underwater world of the seven seas, "Aquaman," starring Jason Momoa in the title role.  The film reveals the origin story of half-human, half-Atlantean Arthur Curry and takes him on the journey of his lifetime—one that will not only force him to face who he really is, but to discover if he is worthy of who he was born to be…a king.