This week: Patriot Act with Hasan Minhaj, His Dark Materials, Ronny Chieng: Asian Comedian Destroys America!, Soundtrack, The Witcher
Patriot Act with Hasan Minhaj
"Why We Can't Retire" – Volume 5, Episode 6
New episodes Sunday
On Netflix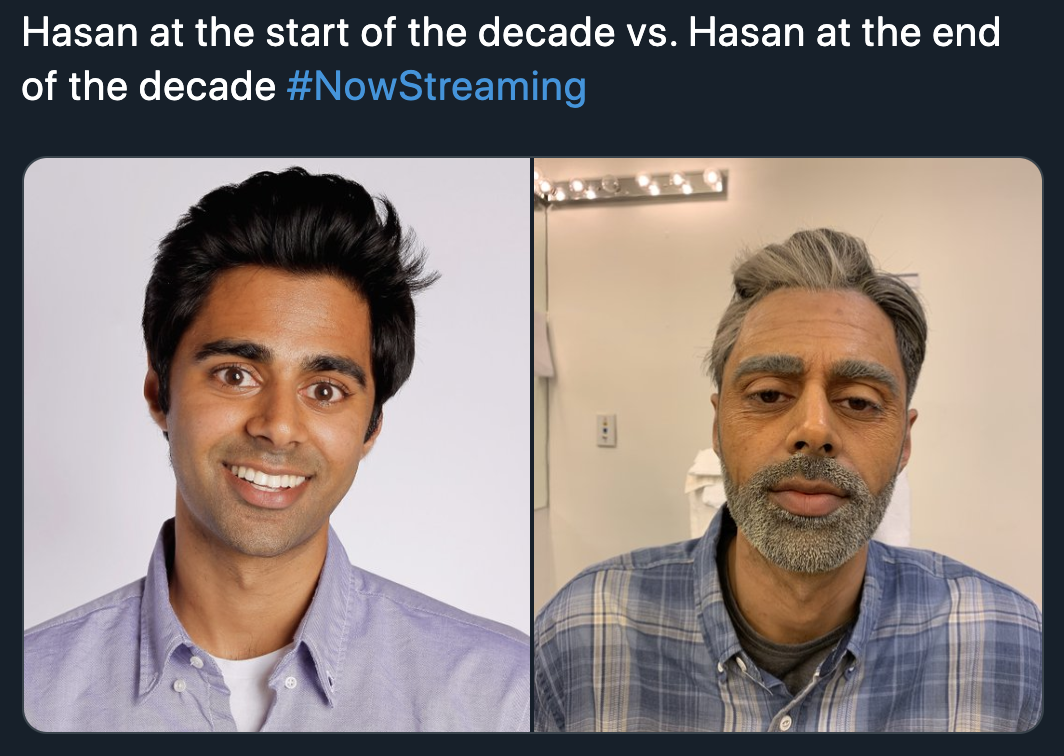 Hasan Minhaj looks good for an 86 year old. Okay, he's not that old yet but he sure looks good in old age makeup…and he's doing it for a good cause. This week Patriot Act highlights the problems facing the ageing population and the strain it has on the economy. Most US households are reaching retirement age in worse financial shape than the previous generation—a whopping 48% of households over 55 have no savings—and that is about to have a huge impact on all of us. Remember, it's the kids of the Boomers who'll be footing the bill for healthcare, long-term senior care, and everything else that comes from getting older. So he talks to the leader of the Millennials: Bernie Sanders. Yup. He asks Sanders how Millennials can come around to the idea of saving for retirement when we've been told from the get-go that we'll never be able to afford to stop working (if climate change doesn't kill us first). Watching Minhaj joke around with Bernie about the real issues is endearing but also inspiring in its own way, reminding you to vote for a candidate who wants Medicare for all—this law should be a clear yes because healthcare affects us all in more ways than we might think.
New episodes of Patriot Act with Hasan Minhaj
stream every Sunday on Netflix.
From Netflix:
America's largest generation is growing older, yet retiring seems more difficult than ever before. Hasan examines the policies that have made retirement an issue in America, and sits down with Senator Bernie Sanders to discuss the challenges
young people will face as the elderly population in the U.S. skyrockets over the next few decades.
—
His Dark Materials
"The Fight to the Death" – Season 1, Episode 7
Mon Dec 16 – 9PM
On HBO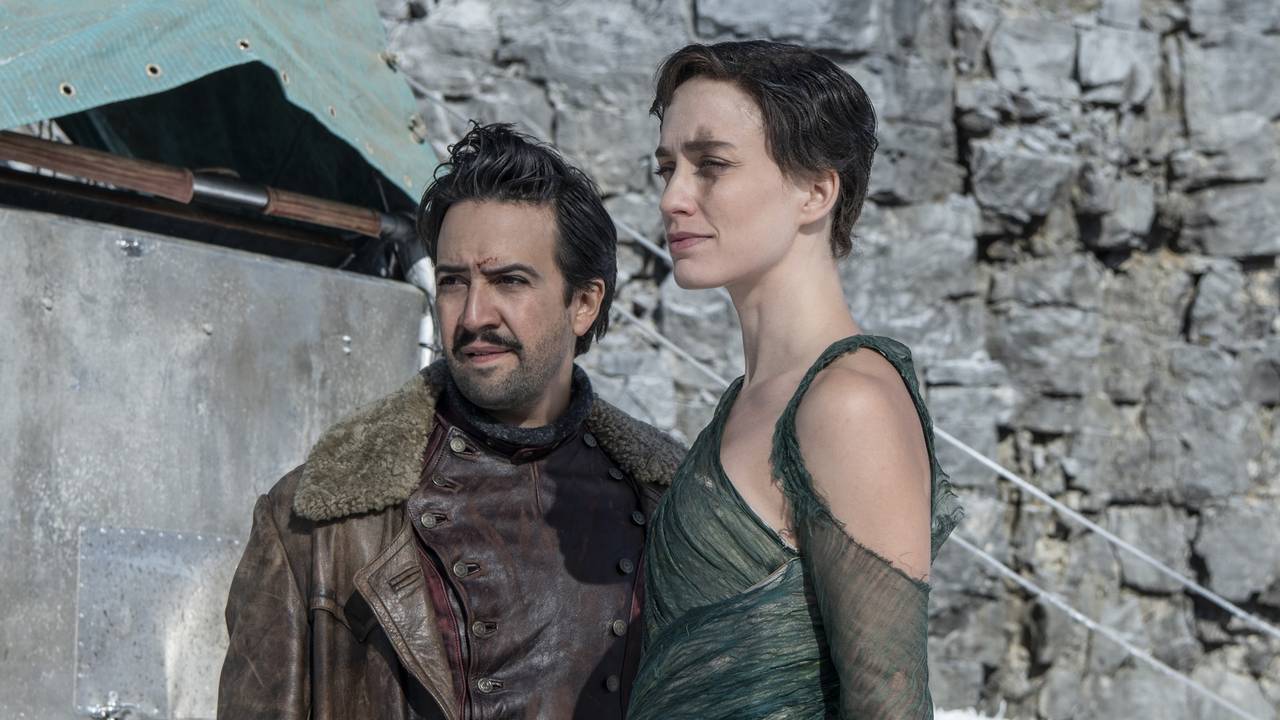 Lyra (Dafne Keen) walks into the den of the beast—quite literally—in this episode. She goes face to face with Iofur (Joi Johannsson), the king of the Bears, and challenges him to prove his worth using a bargaining chip you won't expect. The way Keen portrays Lyra's terrified yet resolute stance in this scene is incredible, making the tension nothing short of electric. And then you get to see one of the most epic brawls in television history go down—if you thought His Dark Materials had you on edge before, the show is about to bring your emotions to fever-pitch. You won't be able to look away.
Watch His Dark Materials on HBO every Monday.
From HBO:
Separated from her friends, Lyra must use all of her methods of deception to thwart a formidable foe. Elsewhere, Mrs. Coulter plots her next move.
—
Ronny Chieng: Asian Comedian Destroys America!
Tues Dec 17
On Netflix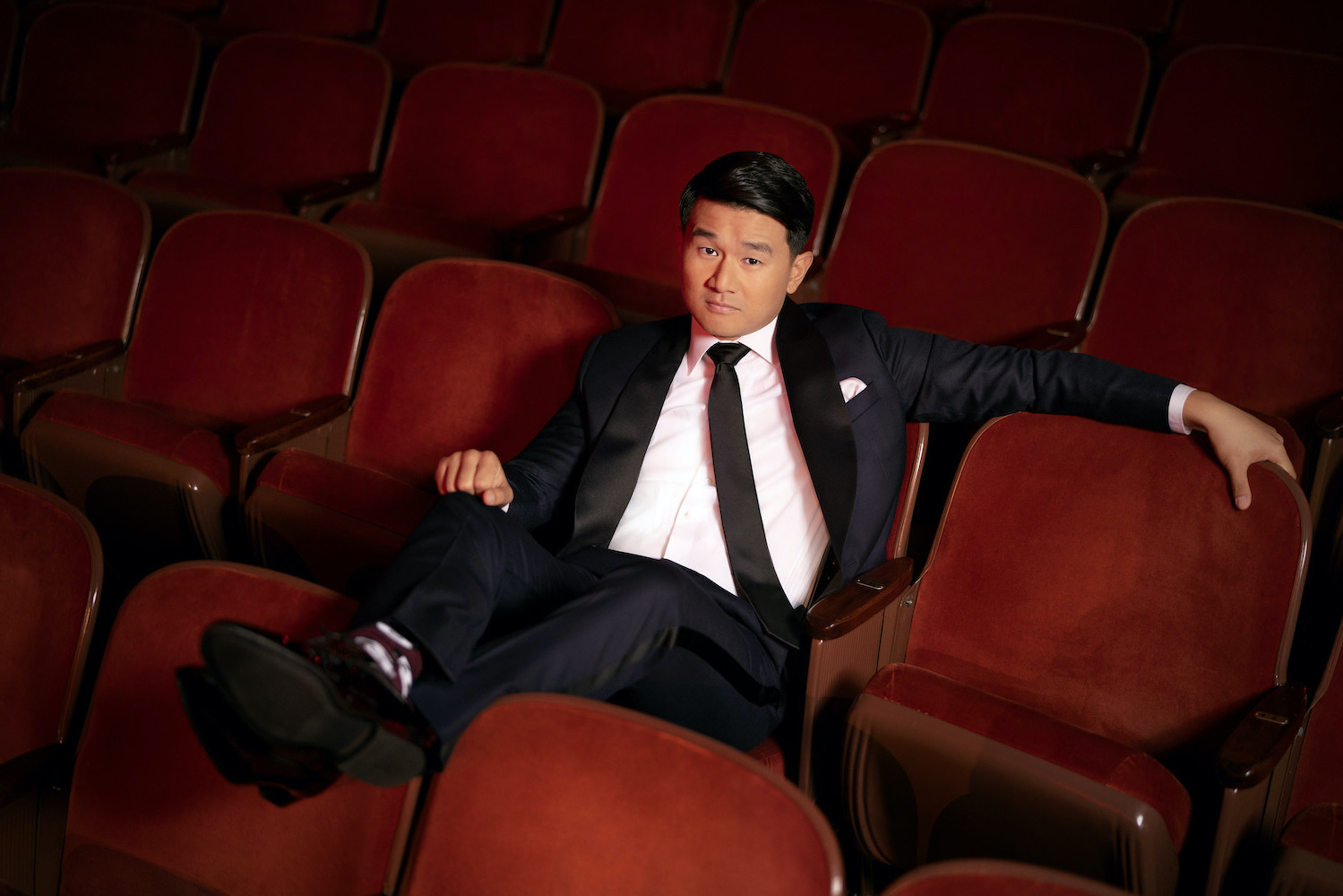 Ronny Chieng for President. No, really—we strongly believe he could fix the country's problems—one by one. He has the policies the US needs right now and he'd give the most interesting speeches. Chieng acknowledges that the American Dream is a huge motivator for immigration but Americans have forgotten what it's all about. Next time you're complaining that everything sucks, watch this special to remind you how great you have it. Ronny Chieng is dropping truth all over the stage with a side of humor that'll make you appreciate the beauty of setting up a punchline—when his jokes hit, you'll be double up with laughter all the way into the new year.
Stream Ronny Chieng: Asian Comedian Destroys America!
tomorrow on Netflix.
From Netflix:
Comedian, The Daily Show Correspondent, and Crazy Rich Asians actor Ronny Chieng makes his Netflix comedy special debut in Asian Comedian Destroys America! Born in Malaysia and raised in Manchester, New Hampshire, Singapore, and Australia, Chieng shares his unapologetic perspective about his journey to America thus far. From evaluating the effects of consumerism to theorizing how efficient the U.S. would be with an Asian-American President, Chieng shares what he thinks really makes America great in Ronny Chieng: Asian Comedian Destroys America! when it launches globally on Netflix on December 17, 2019.
—
Soundtrack
Season 1
Wed Dec 18
On Netflix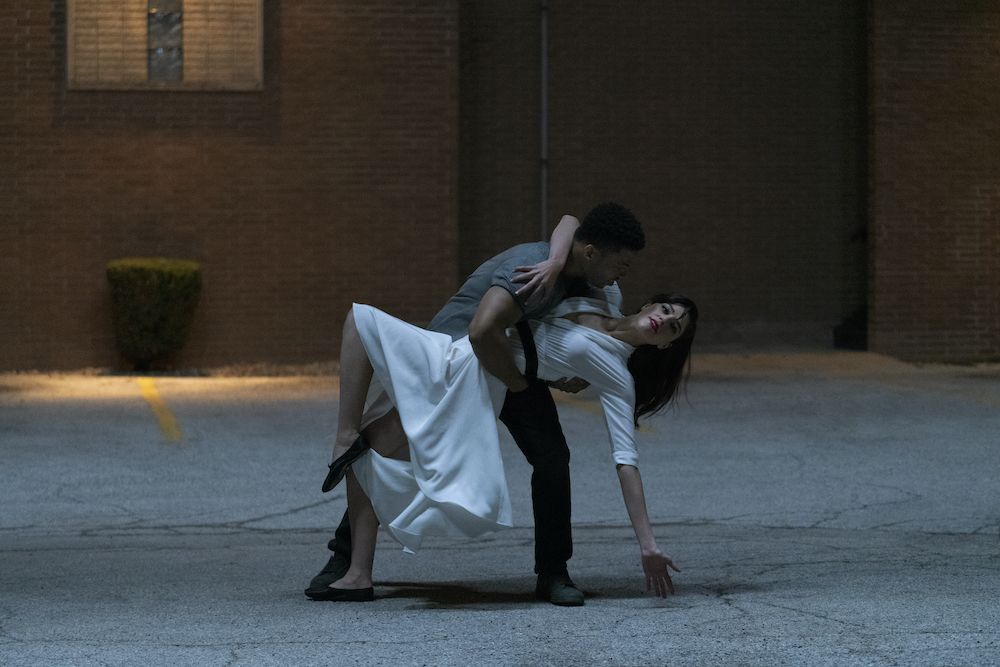 Ever wished your life was like the movies so your most defining moments could be soundtracked by some epic tunes? Well, Soundtrack is bringing your dreams to life. The show follows separate threads and timelines of some artists in Los Angeles, connected by the music that defines them. For every breakup and high moment, the characters break out into artfully choreographed dance, lip-syncing to the likes of Sia, Imagine Dragons, and Robyn. It's jarring at first but it's kinda fun when you get into it. And you'll get into the lives of each player, soaking in all their dreams and frustrations and ridiculousness—these are artists through and through, feeling everything deeply and being as dramatic as expected. You'll want to know how all these different storylines converge, even if you're worried it'll hurt when it does. Soundtrack is a little bit cheesy and you'll feel a tinge of annoyance when they act out in childish ways…but isn't that completely human? These characters are chasing their dreams and you've got to applaud them for trying.
Soundtrack debuts on Netflix on Wednesday.
From Netflix:
We all have our own soundtracks. Soundtrack is a romantic musical drama that looks at the love stories connecting a diverse, disparate group of people in contemporary Los Angeles through the music that lives inside their hearts
and minds.
—
The Witcher
Season 1
Fri Dec 20
On Netflix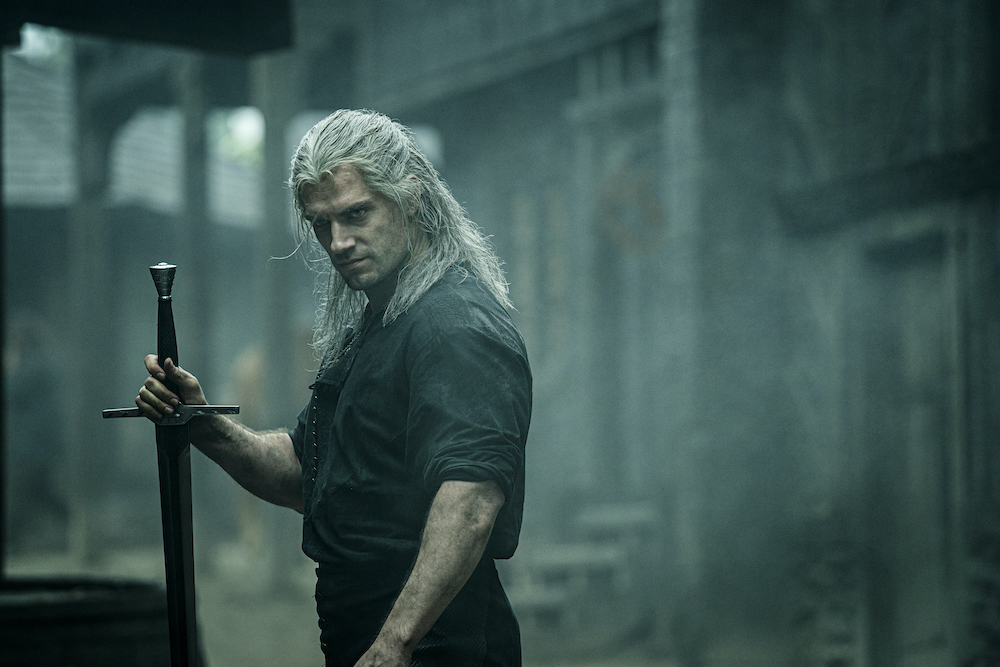 For those of us who haven't read the best-selling series or played the wildly popular games, The Witcher is a fantasy epic filled with magical beings and sword fights and glorious hairstyles. It follows the dark adventures of a Witcher named Geralt of Rivia (Henry Cavill) who slays magical beasts on commission by various powerful nobility. But you'll soon come to find it's the humans who are more of a threat (isn't that always the case?). When destiny draws him towards a powerful sorceress he must find his way out of his own personal hell and into the light…but in order to find what he's been searching for, he must go into the darkness and debauchery she is creating. The Witcher is a slow burn, taking time to flesh out its rich world, that blurs the line between good and evil, until you're totally immersed. If you're patient enough to stick with it, this makes the characters' arcs all the more fulfilling as they become inextricably linked…for better or for worse. If you've been missing the worldbuilding (and the drama) of Game of Thrones, alongwith the kitschy Saturday afternoon watching of Xena: Warrior Princess, The Witcher is a solid new realm worth exploring—with the added bonus that the series feels like one hell of a video game you could press play on.
Watch The Witcher on Friday, only on Netflix.
From Netflix:
Based on the best-selling fantasy series, The Witcher is an epic tale of fate and family. Geralt of Rivia, a solitary monster hunter, struggles to find his place in a world where people often prove more wicked than beasts. But when destiny hurtles him toward a powerful sorceress, and a young princess with a dangerous secret, the three must learn to navigate the increasingly volatile Continent together.