This week: Elseworlds Crossover Event, No Sleep 'Til Christmas, I Feel Bad, If Beale Street Could Talk, Spider-Man: Into the Spider-Verse, Titans, Fuller House, Roma, The Innocent Man, Outlander
Elseworlds Crossover Event
Dec 9–11 – 8PM
On The CW
The Elseworlds Crossover Event airs on The CW this week.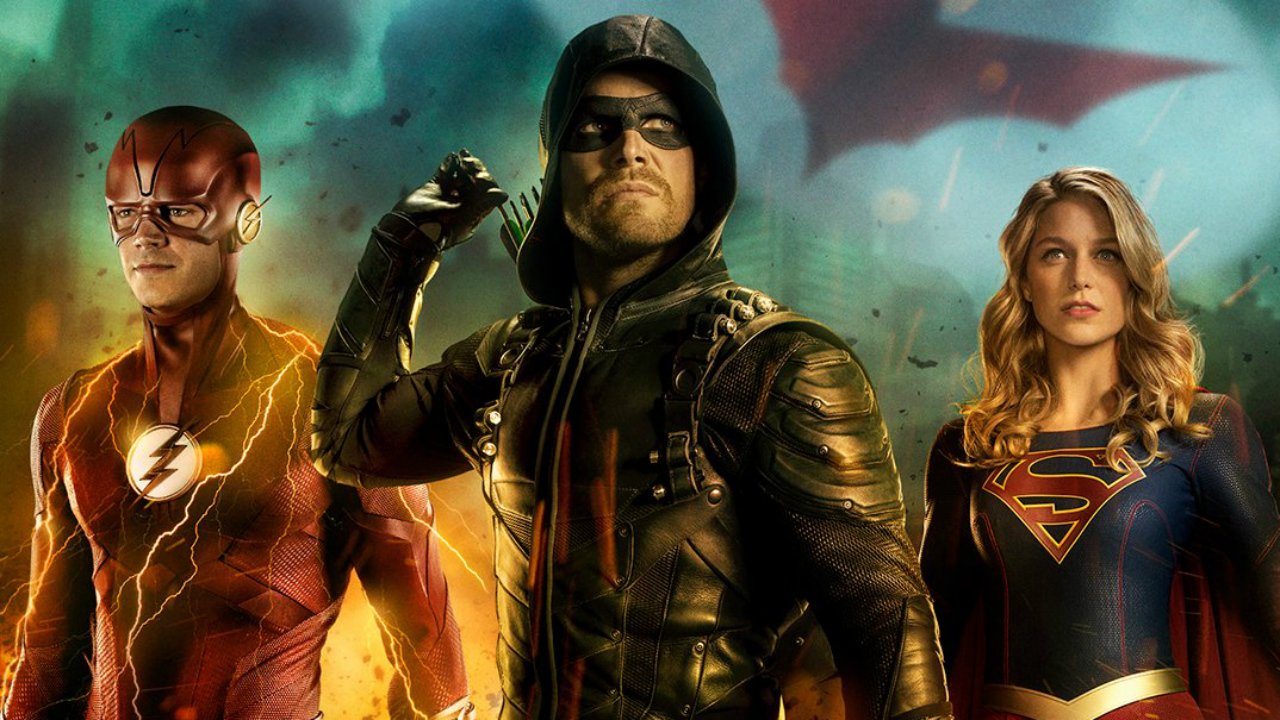 Photo: The CW
From The CW:
Elseworlds, Part 2 – With Oliver and Barry still stuck in the other's bodies, the two get a lead on John Deegan and head to Gotham City with Supergirl to figure out why their reality has changed.
Elseworlds, Part 3 – Supergirl, The Flash, Green Arrow and Superman engage in the battle of their lives.
—
No Sleep 'Til Christmas
Mon Dec 10 – 9PM
On Freeform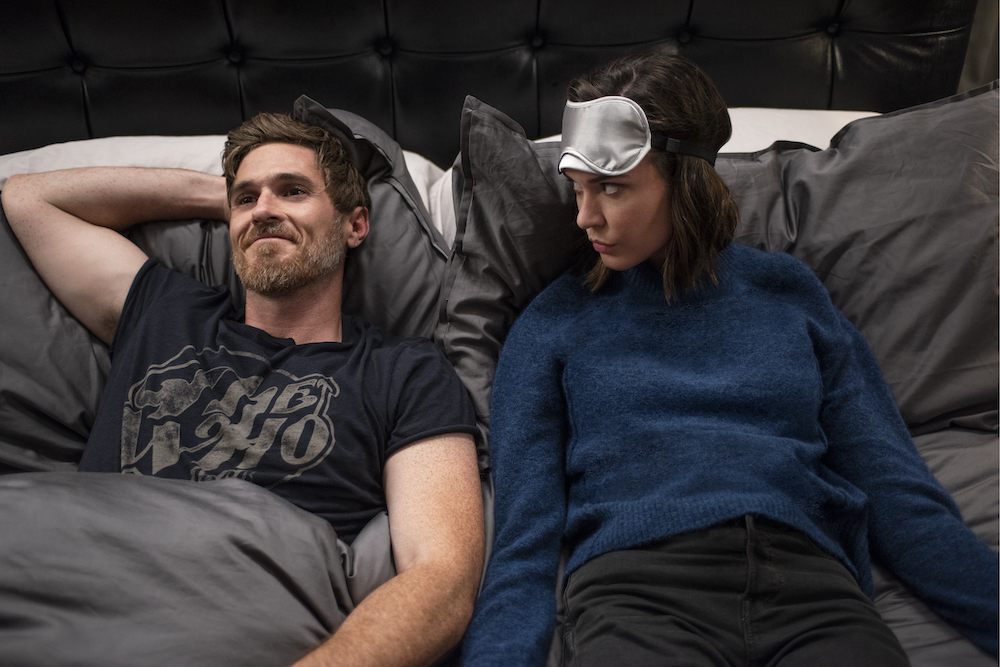 Photo: Freeform/John Medland
Remember when you were a kid and couldn't sleep on Christmas Eve 'cause you were just that excited? Now Freeform's got a movie for us adults…with a twist: No Sleep 'Til Christmas is the new rom-com where all the leading lady (Odette Annable) wants is a long winter's nap…and she's willing to use any method (including a hipster cutie) to get it. We feel you, girl.
Keep on celebrating Freeform's 25 Days of Christmas tonight
with No Sleep 'Til Christmas.
From Freeform:
Dave and Odette Annable will star in "No Sleep 'Til Christmas," an unexpected and whimsical holiday romantic-comedy about two insomniac strangers plagued by exhaustion. Lizzie (Odette Annable) is a high-end event planner preparing for her own life's biggest event – her wedding. She lies awake nightly while her devoted fiancé Josh (Charles Michael Davis) rests peacefully, unaware of how to solve her issue. When a sleep-deprived incident causes her to run into Billy (Dave Annable), a low-key bartender who is just as sleepless and frustrated as she is, they discover that they can only fall asleep while next to each other. What seems like an odd coincidence, and frankly a disruption to their lives, might be more meaningful than they'd like to admit.
—
I Feel Bad
"We're Not Fun Anymore" – Season 1, Episode 11
Thurs Dec 13 – 9:30PM
On NBC
Catch I Feel Bad every Thursday, only on NBC.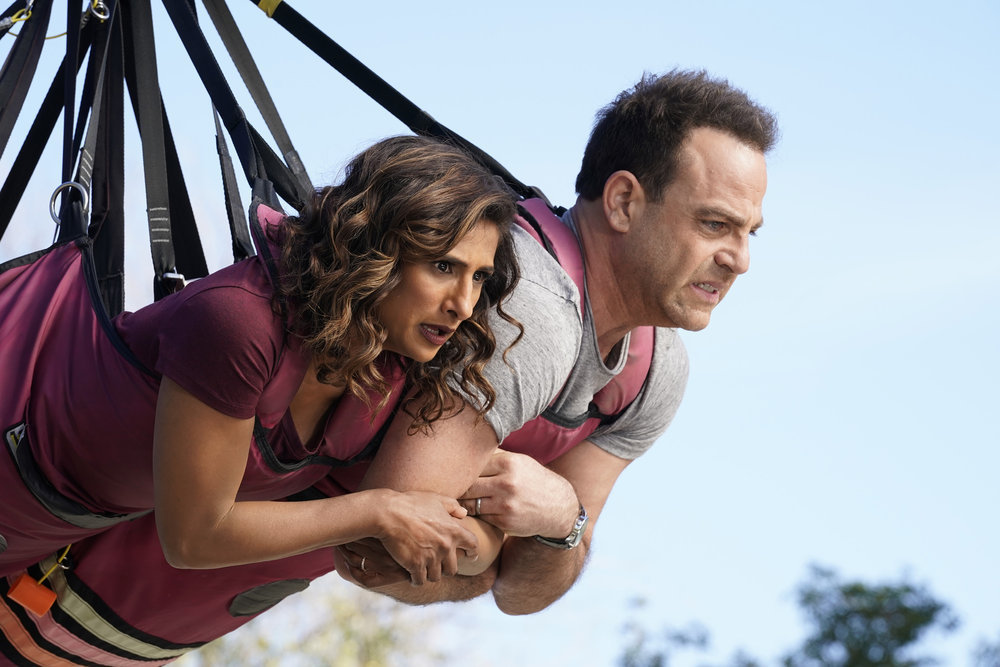 Photo: Evans Vestal Ward/NBC
From NBC:
When Emet grows tired of her and David's life being overrun by kid-centric events, she contrives a weekend without the kids to rekindle the fun in their relationship – only to find out his idea of fun isn't the same as hers anymore. Chewey and Norman are stuck caring for Griff after he injures himself.
—
If Beale Street Could Talk
Fri Dec 14
In cinemas via Stage 6 Films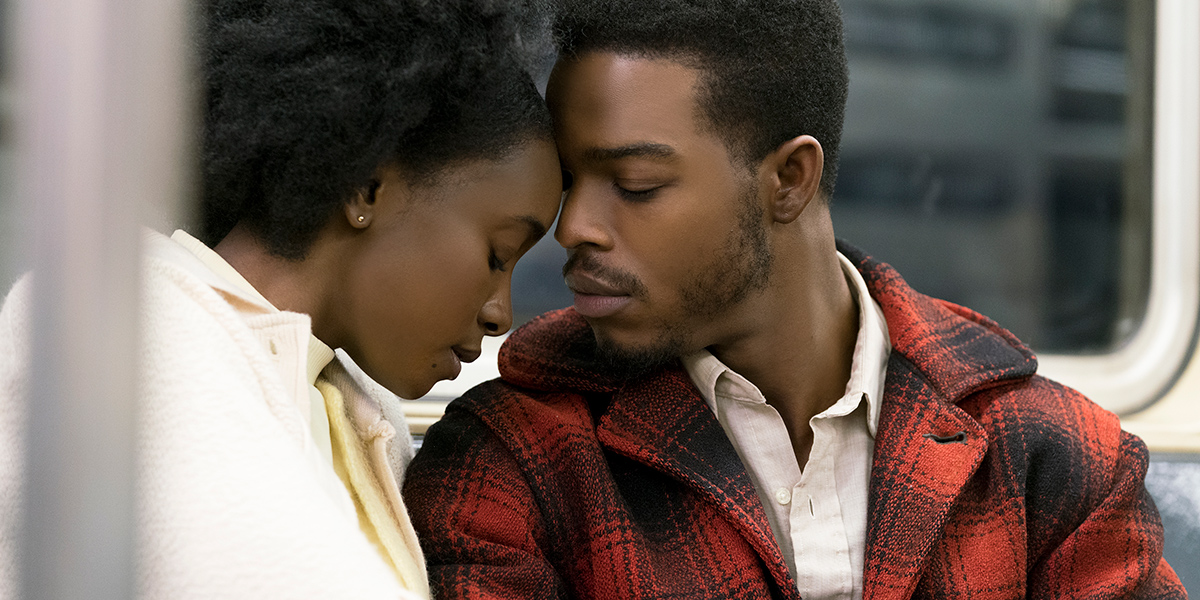 Photo 

© 2018 Annapurna Releasing, LLC. All Rights Reserved.
Tenderly intense, acerbic, and heartbreaking, the Beale Street film does everything a James Baldwin novel does. Never flinching from the truth, finding the awkward painful lovely parts of black American life and slicing them open. Barry Jenkins has made a true tribute to Baldwin and that beloved genius—who rarely smiled—just might be nodding his head. (Stay tuned for our full review…)
If Beale Street Could Talk hits theaters on Friday.
From Stage 6 Films:
Set in early-1970s Harlem, If Beale Street Could Talk is a timeless and moving love story of both a couple's unbreakable bond and the African-American family's empowering embrace, as told through the eyes of 19-year-old Tish Rivers (screen newcomer KiKi Layne). A daughter and wife-to-be, Tish vividly recalls the passion, respect and trust that have connected her and her artist fiancé Alonzo Hunt, who goes by the nickname Fonny (Stephan James). Friends since childhood, the devoted couple dream of a future together but their plans are derailed when Fonny is arrested for a crime he did not commit.
—
Spider-Man: Into the Spider-Verse
Fri Dec 14
In cinemas via Columbia Pictures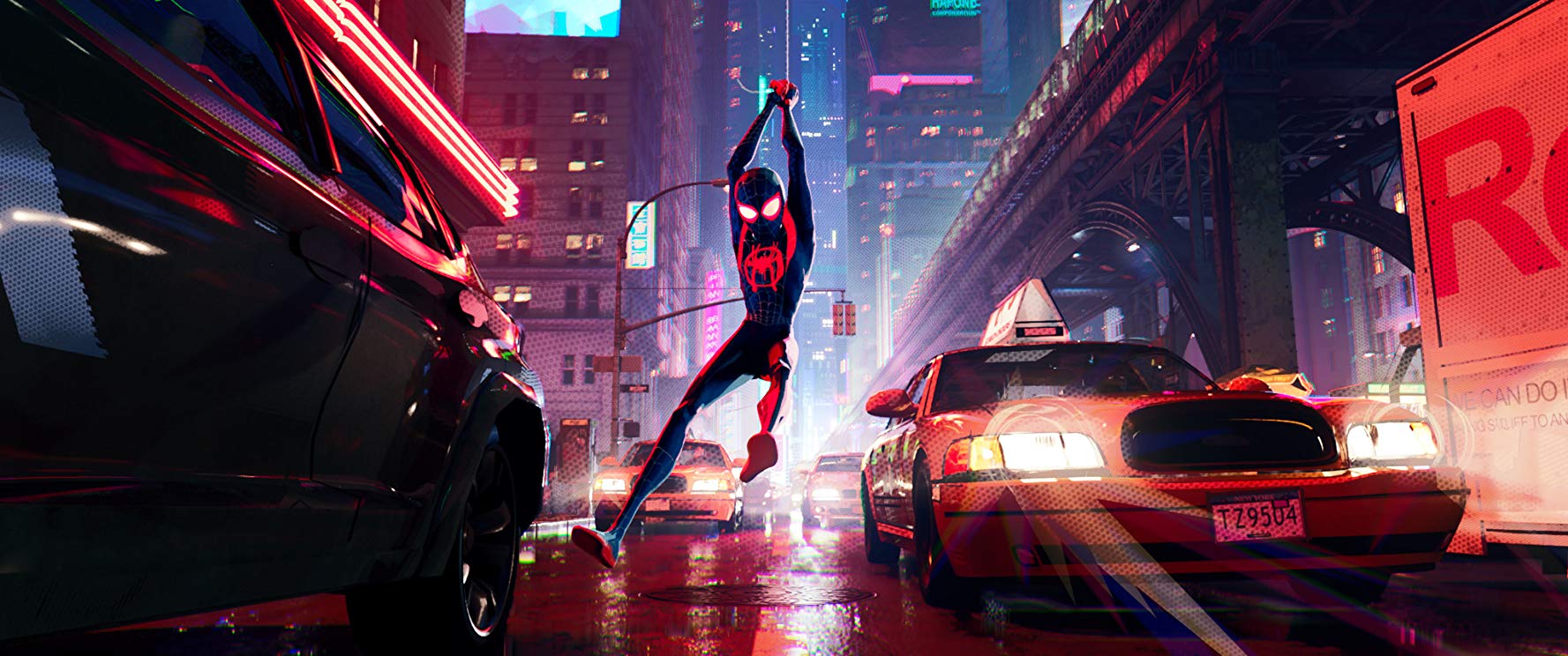 Photo: Sony Pictures Animation - © '2018
You'll hear people say Spider-Man: Into the Spider-Verse is good and you'll be happy to hear it. Good doesn't quite cover it though. It's so well done that we sat stunned in the theater for more than ten minutes after. This is possibly the best superhero movie ever. Writer/producer LaToya Morgan is predicting a best picture nod, and author Courttia Newland wrote, "…the bar has been raised for animation adaptations." Truly the animation, design, voice acting, story—every facet of Spider-Verse is stellar. All that's left to say is: "What's Up Danger!?"
(Watch out for our full review…)
Spider-Man: Into the Spider-Verse swings into theaters on Friday.
From Columbia Pictures:
Phil Lord and Christopher Miller, the creative minds behind The Lego Movie and 21 Jump Street, bring their unique talents to a fresh vision of a different Spider-Man Universe, with a groundbreaking visual style that's the first of its kind.  Spider-Man: Into the Spider-Verse introduces Brooklyn teen Miles Morales, and the limitless possibilities of the Spider-Verse, where more than one can wear the mask.
—
Titans
"Koriand'r" – Season 1, Episode 10
Fri Dec 14
On DC Universe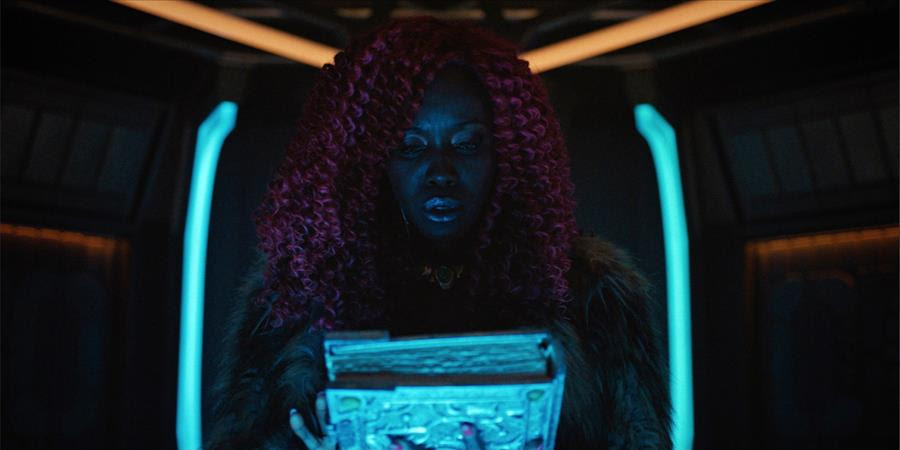 Photo: 2018 Warner Bros. Entertainment Inc. All Rights Reserved.
Kori (Anna Diop) is on a mission this week and that could lead to her finding herself or to straight merc'ing someone she cares for. Either way, we're here for it. Now, if only Rachel (Teagan Croft) could tell us where to find Raven. Raven is literally all this show needs to be be added to our must watch list.
New episodes of Titans stream on DC Universe every Friday.
From DC:
As Kory's memories come flooding back, she discovers her mission has never been to protect Rachel – but something much more dangerous. Struggling to understand why, Dick and Donna are shocked to discover that Kory is an alien who reveals Rachel's frightening origins. But just as they learn the identity of Rachel's father – and how dangerous he can be – Angela convinces Rachel to use her abilities to summon him.
—
Fuller House
Season 4
Fri Dec 14
On Netflix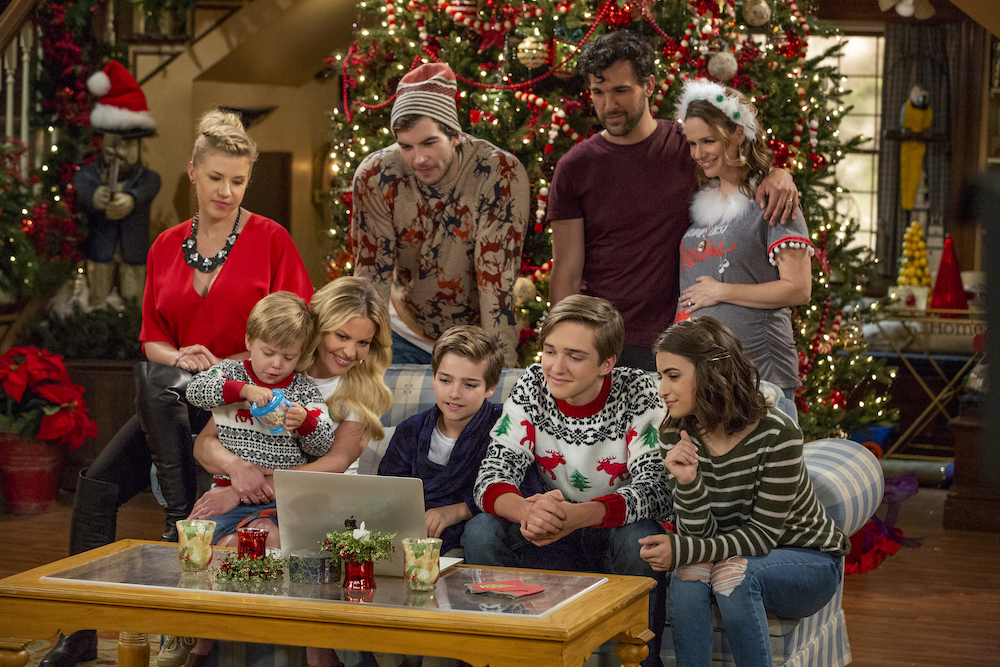 Photo: Mike Yarish / Netflix
The holidays are a time for family get-togethers and there's no better way to get into the spirit than with Fuller House. 'Tis the season for nostalgia and this Netflix reboot does it so well—working hard to remind you that you're not alone in being driven crazy by your relatives…and why you wouldn't change it for the world.
Fuller House season 4 drops on Netflix on Friday.
From Netflix:
In the spinoff series, Fuller House, life can take you into unexpected directions and also back into familiar territory when veterinarian and recently widowed D.J. Tanner-Fuller finds herself living in her childhood home with younger sister and aspiring musician Stephanie Tanner and DJ's lifelong best friend/fellow single mother Kimmy Gibbler. The women reuniting to help support one another navigate careers, parenting and relationships with the kind of love and humor you can only get from the people you grew up with. The Tanner childhood house is fuller than ever though with not only DJ's three boys — the awkward 13-year-old Jackson, neurotic 7-year-old Max and baby Tommy Jr. — but also Kimmy's feisty teenage daughter Ramona and Kimmy's not so estranged ex-husband Fernando all under the same roof. Returning for its second season, the family experiences a new year of life's moments big and small from the start of a new school year, to budding romances to coming together for the holidays. There's nothing like spending Halloween, Thanksgiving, Christmas and New Year's with the people you love, because life is fuller with family.
—
ROMA
Fri Dec 14
On Netflix
Stream ROMA on Netflix on Friday.
Photo: Alfonso Cuarãn
From Netflix:
The most personal project to date from Academy Award®-winning director and writer Alfonso Cuarón (Gravity, Children of Men, Y Tu Mama Tambien), ROMA follows Cleo (Yalitza Aparicio), a young domestic worker for a family in the middle-class neighborhood of Roma in Mexico City. Delivering an artful love letter to the women who raised him, Cuarón draws on his own childhood to create a vivid and emotional portrait of domestic strife and social hierarchy amidst political turmoil of the 1970s.
—
The Innocent Man
Season 1
Fri Dec 14
On Netflix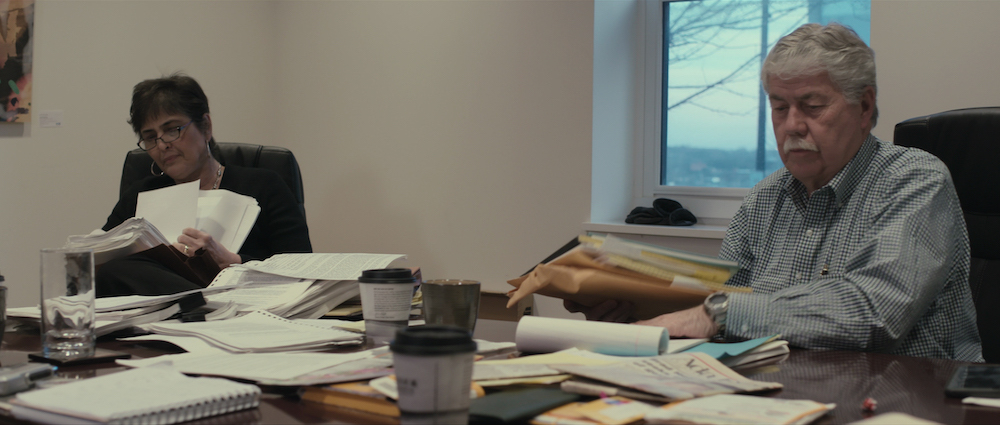 Photo: Netflix
Time for a nightmare before Christmas…with Netflix's new true crime series, The Innocent Man. The show digs into the murders that tore apart the small town of Ada, Oklahoma in the 1980s and shines a light on how the justice system failed the two victims and those who were wrongly accused. It doesn't shy away from these failings, talking to the very people caught up in the investigation. Author John Grisham also makes an appearance—it was his book, of the same name, that brought this story to national attention. The Innocent Man is another chilling addition to the Netflix true crime roster—the format isn't new but it works to pull you in. Everything from the in-depth character studies to the grainy archive visuals, and soundtrack work to build suspense and get you hitting play through all six episodes.
The Innocent Man premieres on Netflix on Friday.
From Netflix:
In a story that gained national attention with John Grisham's best-selling non-fiction book, The Innocent Man: Murder and Injustice in a Small Town, the six-part documentary series The Innocent Man focuses on two murders that shook the small town of Ada, Oklahoma, in the 1980s — and the controversial chain of events that followed.
—
Outlander
"Down the Rabbit Hole" – Season 4, Episode 7
Sun Dec 16 – 8PM
On STARZ
Outlander airs on STARZ this Sunday.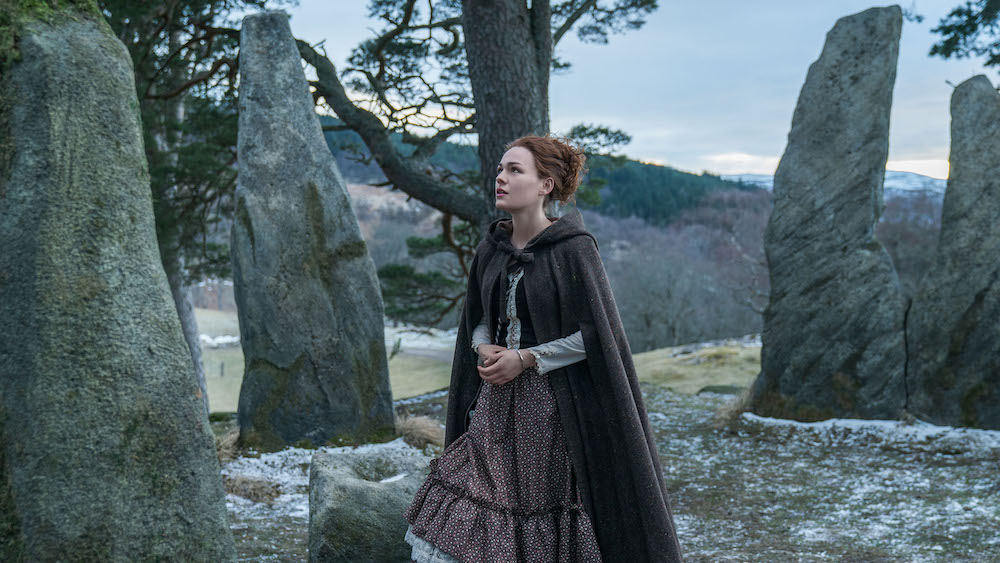 Photo: 

© 2018 Sony Pictures Television Inc. All rights reserved.
From STARZ:
Brianna follows in her mother's footsteps and travels through the stones back in time to 18th century Scotland where she struggles to make her way to the Colonies to find her parents.