This week: 9-1-1, All Rise, His Dark Materials, The End of the
F***ing World, Seth Meyers: Lobby Baby, This Is Us, Emergence,
Castle Rock, Chicago Med, Stumptown, The Good Place,
Green Eggs and Ham, Titans
9-1-1
"Athena Begins" – Season 3, Episode 7
Mon Nov 4 – 8PM
On FOX
Watch 9-1-1 on FOX every Monday.
From FOX:
A murder weapon from a case close to Athena in the early '90s resurfaces.
—
All Rise
"Uncommon women and mothers" – Season 1, Episode 7
Mon Nov 4 – 9PM
On CBS
All Rise continues on CBS tonight.
From CBS:
Mark and Emily go head to head in court for the first time, and things get awkward when Mark must cross-examine Lola's mother, Roxy (L. Scott Caldwell), when
she's called as a character witness in the case for a homeless youth charged with felony vandalism.
—
His Dark Materials
Series premiere
Mon Nov 4 – 9PM
On HBO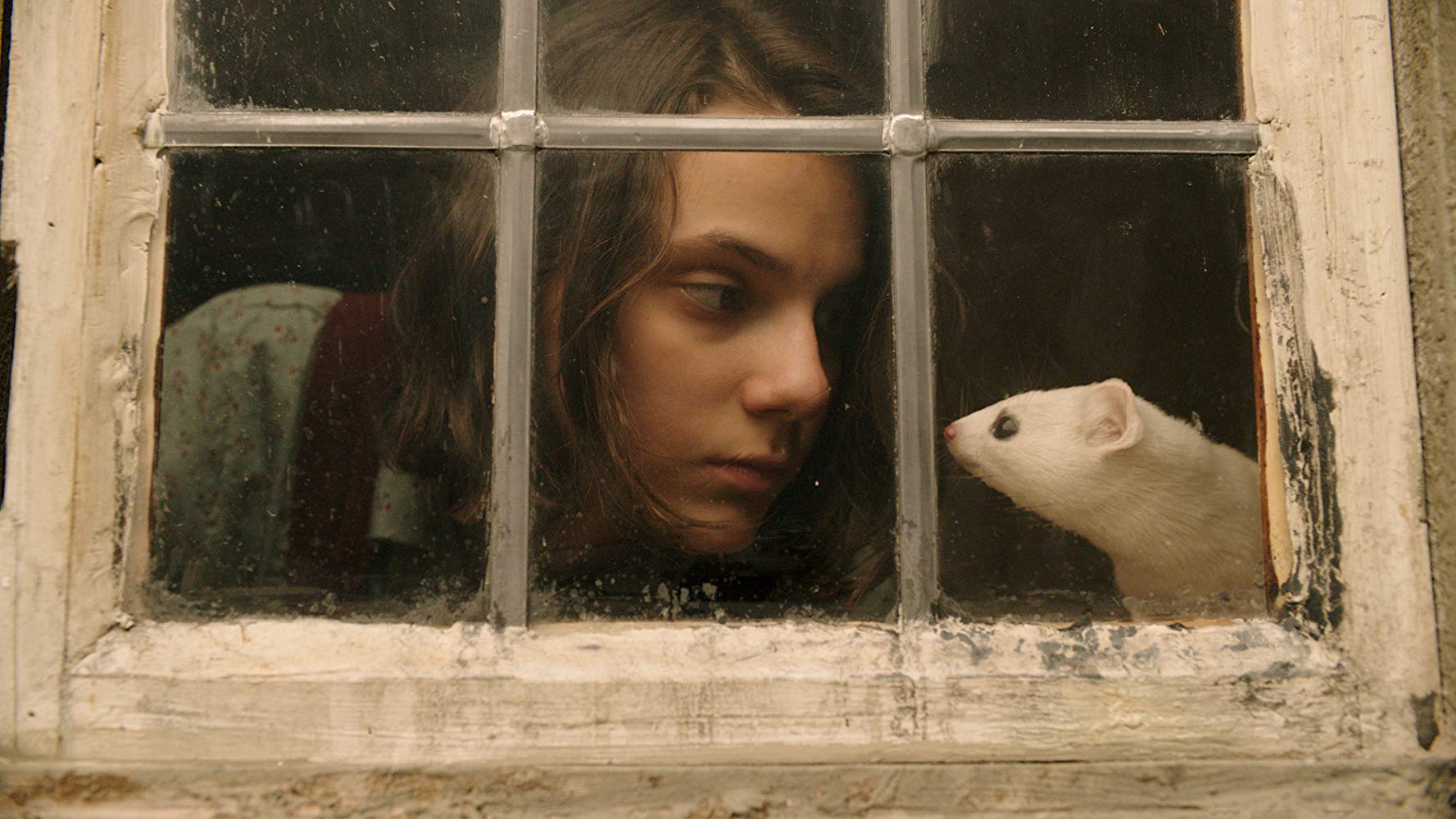 For the uninitiated, the His Dark Materials series is an adaptation of the internationally acclaimed award-winning trilogy of fantasy novels by Philip Pullman, CBE, FRSL, consisting of Northern Lights (also published as The Golden Compass), The Subtle Knife, and The Amber Spyglass. Dear Game of Thrones of fans, that means the series is complete (don't worry).
If you were hoping for a replacement for GoT this is in no way it. This series combines elements of fantasy, religion, animism, Victorian Steampunk, and Micheal Moorcock-ian multiverse theory. Confused, you should be, with the His Dark Materials series that is a good place to be. The only thing more diabolical than the characters' motives are the producers' designs in presenting the story. Weaving the aforementioned themes into a compelling and engaging series was no small task and these mad-folks deliver it beautifully. (read our full [p]review)
His Dark Materials comes to HBO tonight.
From HBO:
A brave young woman from another world tries to find her kidnapped friend — and ends up uncovering a sinister plot in the process.
—
The End of the F***ing World
Season 2
Tues Nov 5
On Netflix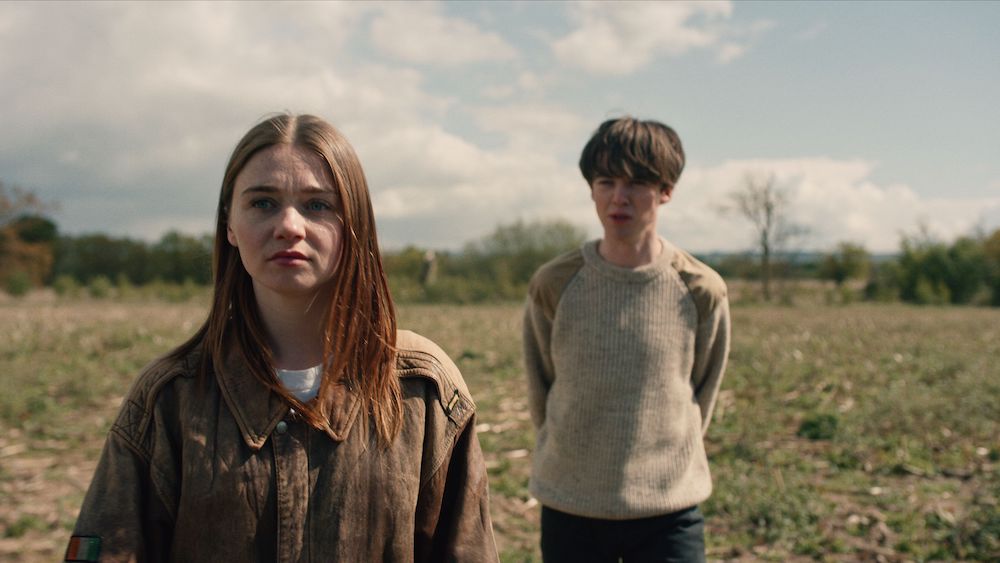 The End of the F***ing World is starting over. Sort of. Meet Bonnie (Naomi Ackie), a child who grew up without much love or support in her life. Abandoned by her father, pushed and punished by her mother, she burns out and finds herself living a lie. When things start to unravel, she tries to escape but this only leads to more struggle. And that's when she finds Alyssa (Jessica Barden). Since the dramatic end of season 1, Alyssa has left her whole life behind but this has only created new problems, making her feel more trapped than ever. Alyssa and Bonnie may meet at very different points in their life—and they have very different motivations—but what connects them is their desperate need to find meaning in their lives. The new season starts off vignette-style in order to bring us up to speed, which feels disjointed at first but if you're a fan of the show you'll be dying to put together the puzzle pieces. The series continues to be bizarre in its own quiet yet abrupt way, which makes for delightful watching as the mystery of the season begins to unfold. Seeing the characters individually react to each twist brings out the deadpan humor that makes The End of the F***ing World shine.
Season 2 of The End of the F***ing World hits Netflix tomorrow.
From Netflix:
Alyssa (Jessica Barden, The Lobster) is still dealing with the fallout of the events of the first series. The second series sees the introduction of the new character of Bonnie, played by BIFA-winning Naomi Ackie (Lady Macbeth, the forthcoming Star Wars: Episode IX). Bonnie is an outsider with a troubled past and a mysterious connection to Alyssa.
—
Seth Meyers: Lobby Baby
Tues Nov 5
On Netflix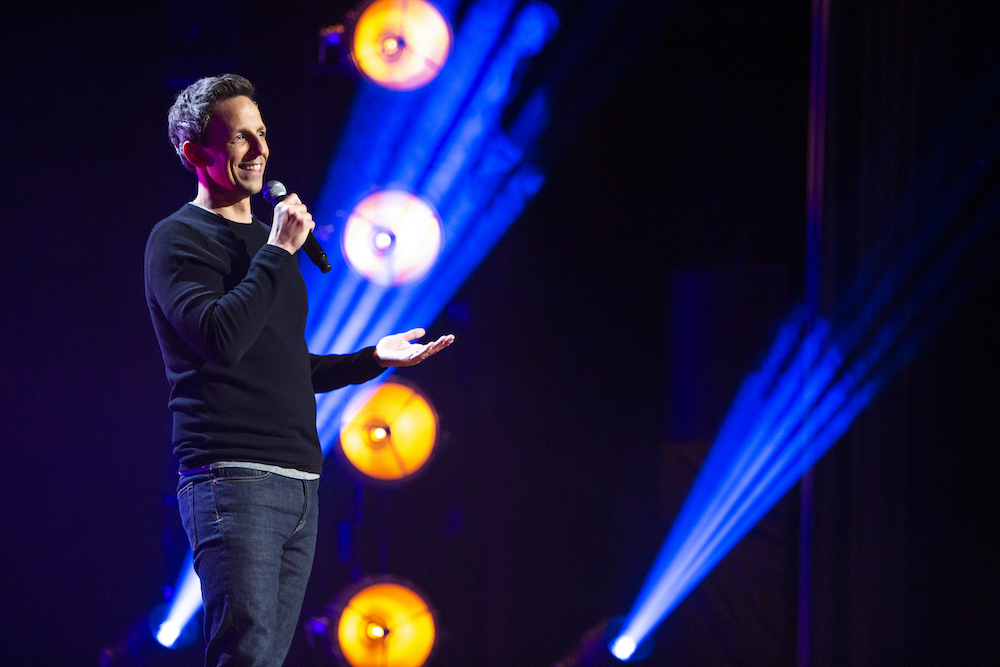 Who knew Seth Meyers had legs? The iconic late night host steps out from behind his desk to deliver some more of his snappy and insightful stories. He's not afraid to take aim at himself when telling jokes about his love life and his family. And, from the tales he tells about his wife and kids, they're just as hilarious as he is. The "Lobby Baby" story will have you curled up with laughter and the rest of the show's jokes will be the icing on the cake—here's hoping Seth Meyers continues to do more stand-up to add to his comedic legend.
Stream Seth Meyers: Lobby Baby tomorrow, only on Netflix.
From Netflix:
Late Night host, Seth Meyers, steps out from behind his desk and onto the stage at the Pantages Theater in Minneapolis to explain to his fans that you can love a lobby baby as much as a hospital baby…in time. In his Netflix comedy-special debut, Seth Meyers: Lobby Baby, Meyers touches upon family, fatherhood, and why you should never take your girlfriend to Paris for her birthday. Seth Meyers: Lobby Baby will launch globally on November 5, 2019.
—
This Is Us
"The Dinner and the Date" – Season 4, Episode 7
Tues Nov 5 – 9pm
On NBC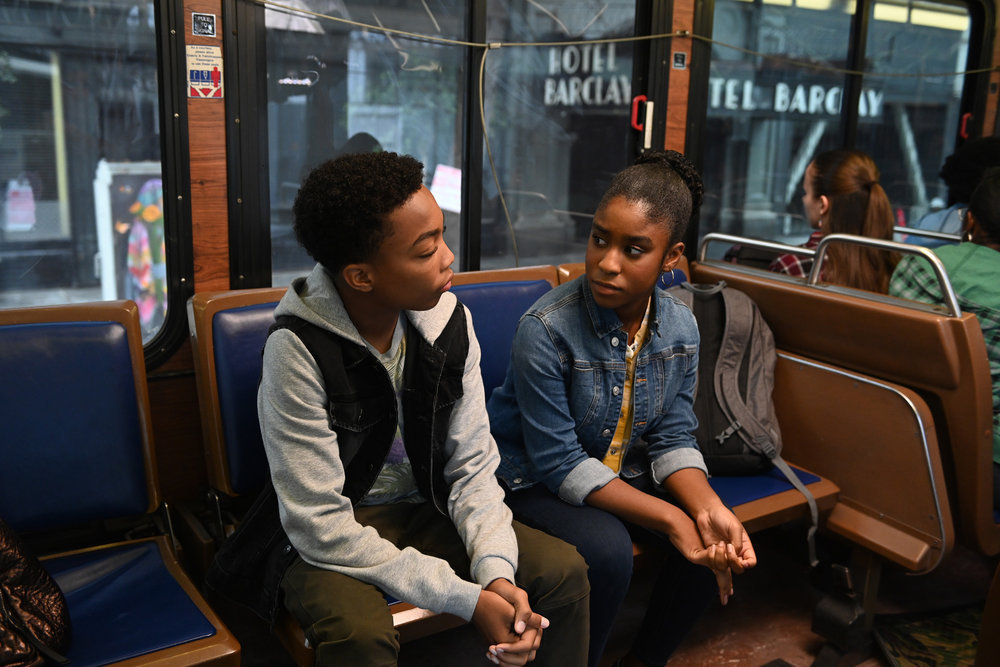 This Is Us is giving us the warm n' fuzzies this week to remind us why we have so much invested in the show. Romance is blooming for Déjà (Lyric Ross) and Malik (Asante Blackk) and we get to experience the spark of their journey. The parallels of their relationship vs. Randall & Beth (Sterling K. Brown, Susan Kelechi Watson) are striking (but would you expect anything less from a show all about family connections?). Speaking of connections, in another timeline, we also see Randall discovering more about himself as he looks for guidance outside of his family. It's going to test Jack (Milo Ventimiglia) but we all know he's going to be the best parent he can be and give his son the freedom to explore. We told you it was all about the warm n' fuzzies this week—y'all better believe it.
This Is Us airs on NBC tomorrow.
From NBC:
Deja pushes the boundaries of Randall and Beth's trust. Jack and Rebecca invite Randall's new teacher over for dinner.
—
Emergence
"Mile Marker 14" – Season 1, Episode 6
Tues Nov 5 – 10pm
On ABC
Catch Emergence on ABC every Tuesday.
From ABC:
Jo and Benny investigate the death of Kindred's former business partner. Meanwhile, Mia and Piper experiment with Piper's powers, and Alex confronts Ed about his health.
—
Castle Rock
"The Laughing Place" – Season 2, Episode 5
Wed Nov 6
On Hulu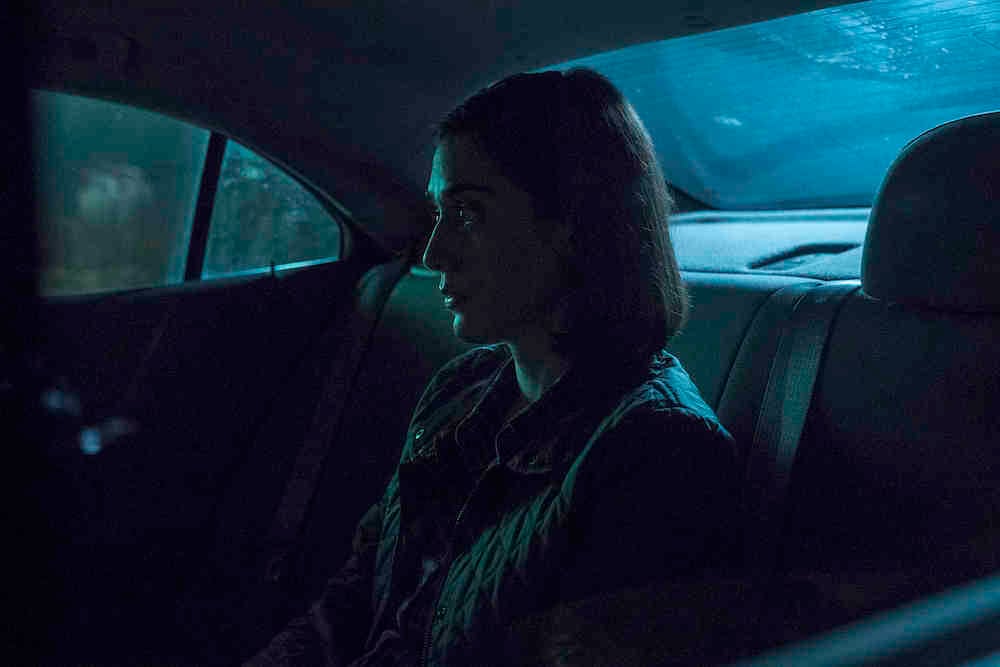 We travel to the infamous Marsten House, a manor so steeped in evil that it has taken on a near sentience of its own. Here we discover that the creatives behind Castle Rock have reenvisioned the vampires of the Salem's Lot novel and turned them into…after five episodes, we still don't know what…but we cannot wait to find out. When you mix old world satanist cults with a murder house and a delusional yet compelling Annie Wilkes (maybe a few threads of Pet Sematary) you get one hell of a thriller. And even though I'm a lightweight of the most squeamish order, Castle Rock has kidnapped me for this dark thrill ride. (read our full [p]review)
Castle Rock streams on Hulu on Wednesday.
From Hulu:
In the beginning…
—
Chicago Med
"Who Knows What Tomorrow Brings" – Season 5, Episode 7
Wed Nov 6 – 8pm
On NBC
Chicago Med airs on NBC every Wednesday.
From NBC:
Dr. Charles and Dr. Halstead sink their teeth into a bloodthirsty case. Dr. Marcel and Maggie throw a traditional crawfish boil for the staff. A new relationship blossoms while another is left on rocky ground.
—
Stumptown
"Dex, Drugs and Rock & Roll" – Season 1, Episode 6
Wed Nov 6 – 10pm
On ABC
Stumptown airs every Wednesday on ABC.
From ABC:
When Dex's ex Fiona, a famous musician, comes into town for a performance, Dex must protect her from a stalker. Meanwhile, Grey continues to receive the cold shoulder from Dex, and Tookie and Lieutenant Cosgrove develop a new friendship.
—
The Good Place
"Help is Other People" – Season 4, Episode 7
Thurs Nov 7 – 9pm
On NBC
Watch The Good Place on NBC every Thursday.
From NBC:
On the last day of the experiment, Chidi is faced with one final ethical dilemma.
—
Green Eggs and Ham
Season 1
Fri Nov 8
On Netflix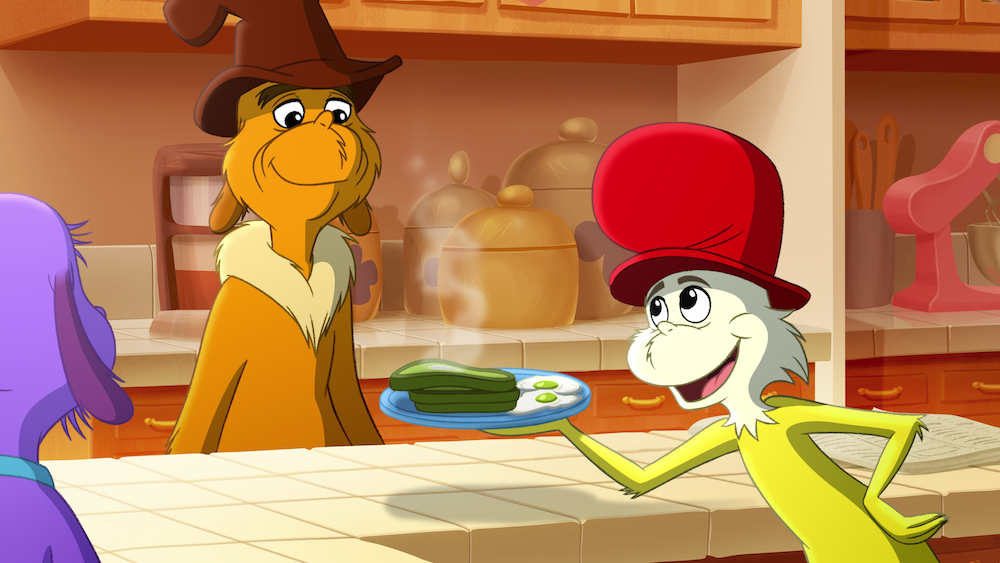 Here's a lil sunshine to warm your winter day: Green Eggs and Ham is being served up over at Netflix! You can't help but smile as you recite all the lines along with the beloved Dr. Seuss characters ("I do not like green eggs and ham. I do not like them, Sam-I-Am"). With such a classic, it's only fitting that the voice cast is just as incredible—Michael Douglas, Adam Devine, Keegan-Michael Key, Ilana Glazer, and Eddie Izzard to name a few—and they bring so much color to these larger-than-life characters. This is a series you can enjoy at any age, whether you're reminiscing about your childhood days of reading Dr. Seuss or you're discovering his weird n' wacky tales for the first time. To paraphrase Sam-I-Am: "Try it, try it, and you may! Love this show, you will I say."
Watch Green Eggs and Ham on Netflix on Friday.
From Netflix:
Based on the beloved book by Dr. Seuss, the upcoming animated series follows opposites "Guy" and "Sam" as they venture out on a road trip to save an endangered animal from a far off zoo. Along the way they learn to try new things like hope, friendship, and a certain delectable dish.
—
Titans
"Fallen" – Season 2, Episode 11
Fri Nov 8
On DC Universe
Titans streams on DC Universe on Friday.
From DC Universe:
Titans Tower comes under attack by Mercy Graves.