This week: Patriot Act with Hasan Minhaj, 9-1-1, His Dark Materials, Mike Birbiglia: The New One, Mixed-ish, Emergence, Castle Rock, Merry Happy Whatever, Titans
Patriot Act with Hasan Minhaj
"The Ugly Truth of Fast Fashion" – Volume 5, Episode 3
New episodes Sunday
On Netflix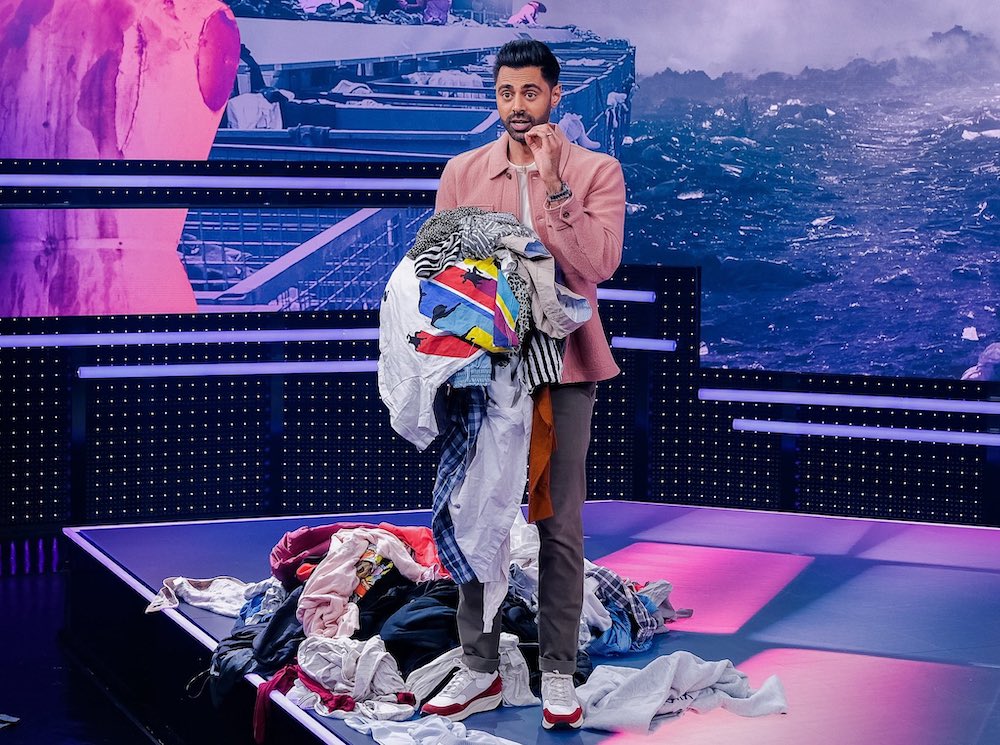 Ever wondered how that dress Kim K wears is knocked off by cheaper brands and on sale a matter of hours later? Hasan Minhaj breaks down the rise of fast fashion and how exhausting it is for consumers, brands, and the factory workers companies are taking advantage of. Then there's the environmental impact; the clothes in your suitcase have a bigger carbon footprint than the plane you're transporting them on. That's insane and not at all sustainable. He's coming for Zara and Lululemon—much to the chagrin of the audience—but it's necessary (and Hasan does it with snark). Minhaj also looks at the companies attempting to tackle the waste they produce…and whether or not they're doing it for the right reasons. Hasan may make himself unpopular with the brands he wears but his message is too important not to share. You can always count on Patriot Act to dig deeper into the "green claims" companies make for an eye-opening episode that will make you think twice about picking up that fashion steal.
New episodes of Patriot Act with Hasan Minhaj
stream every Sunday on Netflix.
From Netflix:
Thanks to fast fashion brands, people are buying more new clothes than ever before. But our desire to look good is taking a huge environmental toll.
—
9-1-1
"Fallout" – Season 3, Episode 9
Mon Nov 25 – 8PM
On FOX
From FOX:
Hen struggles with guilt over her ambulance accident; Bobby introduces Eddie to an old friend.
—
His Dark Materials
"Armour" – Season 1, Episode 4
Mon Nov 25 – 9PM
On HBO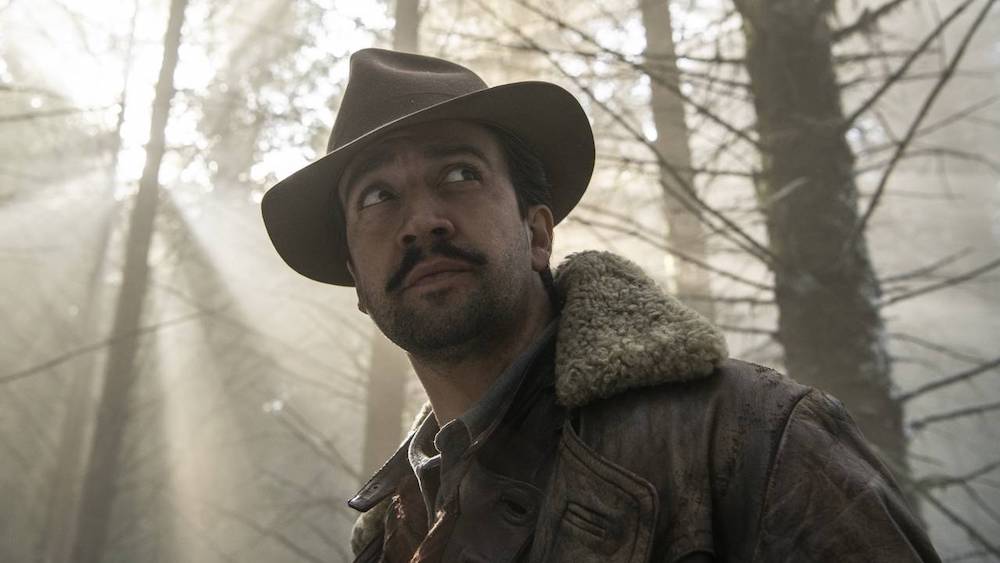 We've said it before but it bears repeating with episode 4: His Dark Materials is visually stunning. The opening scene in which we see Lin-Manuel Miranda's character Lee Scoresby float into the realm is breathtaking, reminding us of the deep layers of magic there. Such magic will come to the forefront when we finally get to meet another character that many of the book's fans have been dying to see. And, dear readers, he (and his armor) is portrayed with style. We commend this series for making such a complex world easy to follow while still thrilling to watch. The players in His Dark Materials may be smart and tactical but they haven't reckoned with Lyra's (Dafne Keen) pure dedication to saving the lost children—not to mention her stubbornness. Although Lyra has yet to truly reckon with Mrs. Coulter (Ruth Wilson) and that thought will keep you on the edge of your seat all the way to the end of this
week's episode.
From HBO:
Lyra and the Gyptians arrive in the North, and seek the help of the Witches' Consul, Texan aeronaut Lee Scoresby and an armored bear in service to the town.
—
Mike Birbiglia: The New One
Tues Nov 26
On Netflix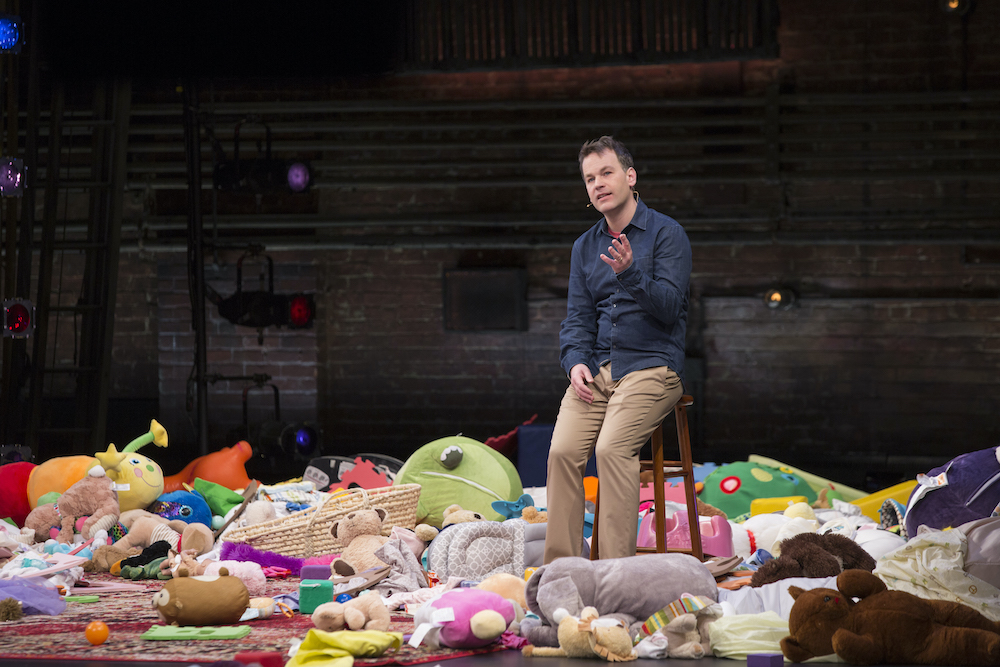 Mike Birbiglia is getting real honest about the realities of having children. It's so honest, in fact, that both parents and people without kids will agree with him. From his stories you'll understand Birbiglia's reservations about having children…but his kid will grow up with plenty of laughter in the house. Birbiglia goes into every tiny (often disgusting) detail about having kids which will make you embarrassed and horrified all while you curl up with laughter at his observations. His delivery is everything—he draws you in with enthralling stories before hitting you with a punchline that will make you cry. As you mentally prepare for all the questions at Thanksgiving about when you're having children, show your family this special as the answer—maybe it'll get Grandma to ask you about something else for a change.
From Netflix:
Comedian and storyteller Mike Birbiglia brings his award-winning Broadway show, Mike Birbiglia: The New One, to a global audience for his newest and most highly anticipated Netflix comedy special. Filmed at the Cort Theatre in Manhattan, Birbiglia brilliantly blends observational and confessional comedy as he struggles with the existential question of whether he wants to bring a child into the world.
—
mixed-ish
"Papa Don't Preach" – Season 1, Episode 9
Tues Nov 26 – 9PM
On ABC
From ABC:
Paul struggles when Rainbow and Santamonica want to participate in a beauty pageant. Meanwhile, Johan gets teased for crying after a martial arts tournament, and Alicia and Harrison struggle with the best way for him to fight back.
—
Emergence
"American Chestnut" – Season 1, Episode 8
Tues Nov 26 – 10PM
On ABC
From ABC:
The FBI arrives in Southold, complicating Jo's efforts to find Emily. Meanwhile, Alex and Piper hunt for answers on a road trip, and the family celebrates Mia's birthday.
—
Castle Rock
"Dirty" – Season 2, Episode 8
Wed Nov 27
On Hulu
From Hulu:
In Season 2, a feud between warring clans comes to a boil when budding psychopath Annie Wilkes, Stephen King's nurse from hell, gets waylaid in Castle Rock.
—
Merry Happy Whatever
Season 1
Thurs Nov 28
On Netflix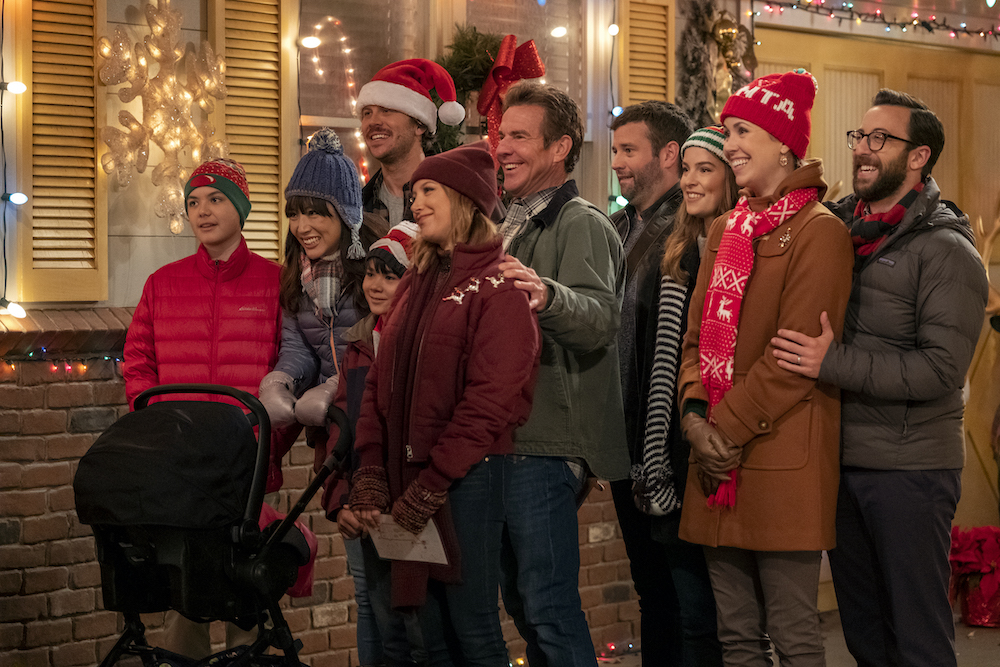 Meeting your future in-laws can be rough. Especially when your SO's family is super tight knit. And it's the holidays. And they have a LOT of traditions. AND everyone who marries into the family has a drinking support group. Um, yeah, that's where Merry Happy Whatever begins. Matt (Brent Morin) is a musician from LA who's flown to Philly to meet his girlfriend Emmy's (Bridgit Mendler) family for Christmas. To put it lightly, He's not welcome. Emmy's dad Don Quinn (played by the legendary Dennis Quaid) is a gruff patriarch who is hellbent on "tradition"…even if he ends up breaking his own rules. With such high expectations, Matt is about to stir things up—and not necessarily in a bad way. A story that would normally be a feature-length holiday flick has been mashed up with a family sitcom to bring you some holiday cheer. Of course it's corny but the one liners make it work well. The comedic highlight is Joy (Elizabeth Ho) who brings nothing but…well, joy in her own sarcastic way as one of the long-suffering Quinn-laws. What makes this holiday storyline even more enjoyable as a series is that the characters have time to develop and pull you in. While there are still archetypal moments the show has a surprising amount of depth to make the Quinns feel like a real family—in all its dysfunction.
From Netflix:
Set during the happy but hectic days before and after Christmas, Merry Happy Whatever follows Don Quinn (Dennis Quaid), a strong-willed patriarch from Philadelphia doing his best to balance the stress of the holidays with the demands of his close-knit but eclectic family — and his family doing their best to manage him. But when youngest daughter Emmy (Bridgit Mendler) arrives home from L.A. with a new boyfriend, struggling musician Matt (Brent Morin), Don's belief that "there's the Quinn way… and the wrong way" is put to the test. From Emmy Award-winning creator Tucker Cawley (Everybody Loves Raymond), Merry Happy Whatever is a hilarious and heartwarming comedy that proves while family may not come wrapped up in a neat little bow, it sometimes can still be the greatest gift.
—
Titans
"Nightwing" – Season 2, Episode 13
Fri Nov 29
On DC Universe
From DC Universe:
The Titans battle Deathstroke & more in the season finale.