This week: Patriot Act with Hasan Minhaj, 9-1-1, This Is Us, Trevor Noah: Son of Patricia, The Final Table, Doctor Who, Outlander
Patriot Act with Hasan Minhaj
New episodes weekly
Every Sunday
On Netflix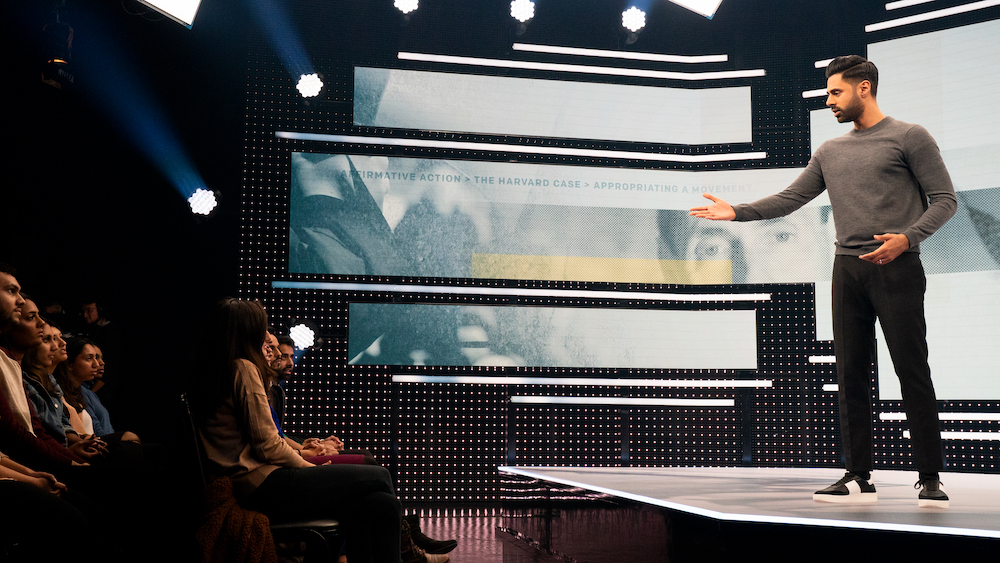 Photo: 

Cara Howe/Netflix
**idobi rated: ❤️❤️**
This time on Patriot Act, Hasan Minhaj is talking about the thing he feels he's most qualified to comment on: Sneakers. He breaks down the importance of streetwear in culture and the markups people are willing to pay. The hypocrisy of big-time companies who are supposedly anti-corporate is real and Hasan isn't pulling any punches. He takes angles on topics you'd never considered and that's what makes him so entertaining—you don't know where he's going, there are some hilariously bizarre stops along the way, but by the end of each episode you're totally on his side. He breaks the fourth wall in so many ways you'll be left wondering if Netflix really is listening to you through the speakers. So hit play and go on a journey through the history of why Supreme is the Harvard of footwear. Yeah, you'll get that soon enough.
Stream new episodes of Patriot Act with Hasan Minhaj
every Sunday on Netflix.
From Netflix:
Patriot Act with Hasan Minhaj will explore the modern cultural and political landscape with depth and sincerity. Each week, Minhaj will bring his unique comedic voice and storytelling skill to investigate the larger trends shaping our fragmented world.
—
9-1-1
"Hen Begins" – Season 2, Episode 9
Mon Nov 19 – 9PM
On FOX
Watch 9-1-1 every Monday night on FOX.
From TV Guide:
Hen relives her evolution into the firefighter she is today as she recalls the first times she met Chimney and Athena.
—
THIS IS US
"18,615" – Season 3, Episode 9
Tues Nov 20 – 9PM
On NBC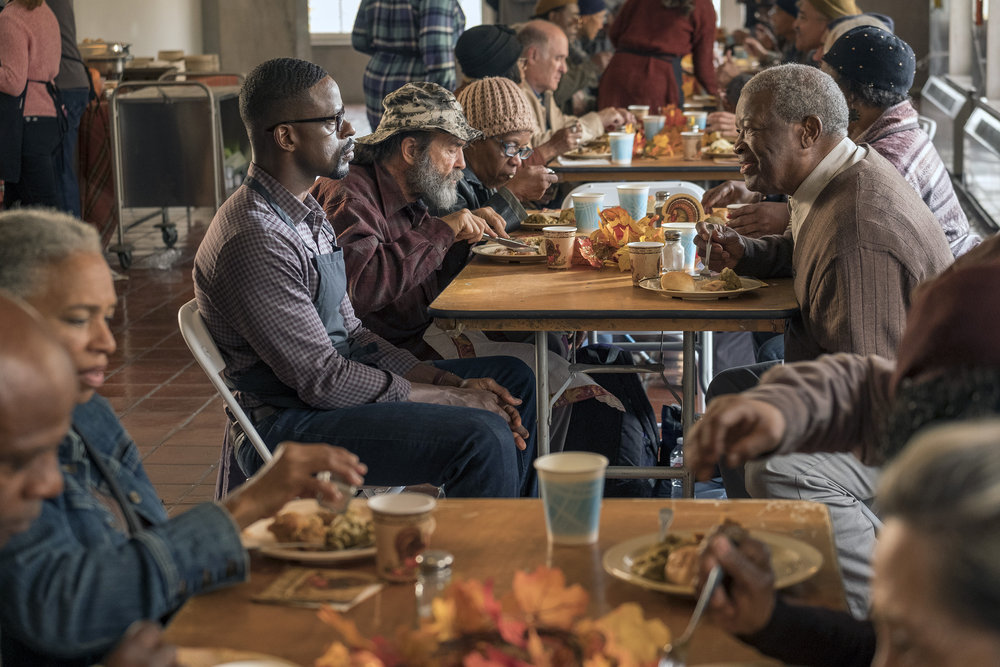 Photo by: Ron Batzdorff/NBC
**idobi rated: ❤️❤️**
It's almost Thanksgiving, or as we like to call it: Family Celebration Day. And who celebrates the bonds of family better than This Is Us? Yup, get ready to be reminded just how much you love your fam (even through all the inevitable arguments). "18,615" looks back on the last Thanksgiving the Pearson family shared with everyone under one roof—and the nostalgia will play your heartstrings like a fiddle. The episode also goes even further back into Jack's (Milo Ventimiglia) time in Vietnam where he shared the holiday with the locals (is it possible to love him more?). And of course, it wouldn't be a family get-together without one of Jack's heartfelt speeches. Cheers, This Is Us, for adding even more warm n' fuzzies to this holiday!
Tune in to This Is Us tomorrow on NBC.
From NBC:
The Pearsons have an unconventional Thanksgiving dinner. In the past, Jack, Rebecca and the big three spend Thanksgiving with Miguel.
—
Trevor Noah: Son of Patricia
Fri Nov 20
On Netflix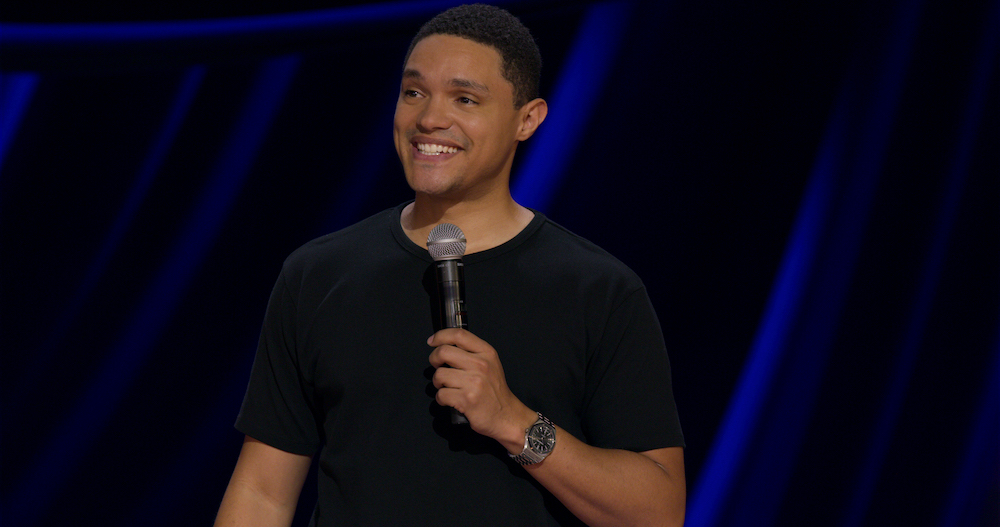 Photo: Netflix
Guess what! Trevor Noah has legs—that's right, he's stepping out from behind his Daily Show desk once again to do some stand up. And no one is safe from his truth. The comparison he makes to mumble rappers will have you crying with laughter (and probably sounding like a mumble rapper while you do it). Noah points out all the things that truly make America great (and a bunch of things that definitely don't). He also brilliantly demonstrates the sheer ignorance of racism and xenophobia…using tacos. Yup, his logic is flawless and his delivery will have you cackling. By the end you'll want to send his mother Patricia flowers for raising such a hilarious and insightful son.
Trevor Noah: Son of Patricia debuts on Netflix this Friday.
From Netflix:
Trevor Noah gets out from behind the "Daily Show" desk and takes the stage for a stand-up special that touches on racism, immigration, camping and more.
—
The Final Table
Season 1
Fri Nov 20
On Netflix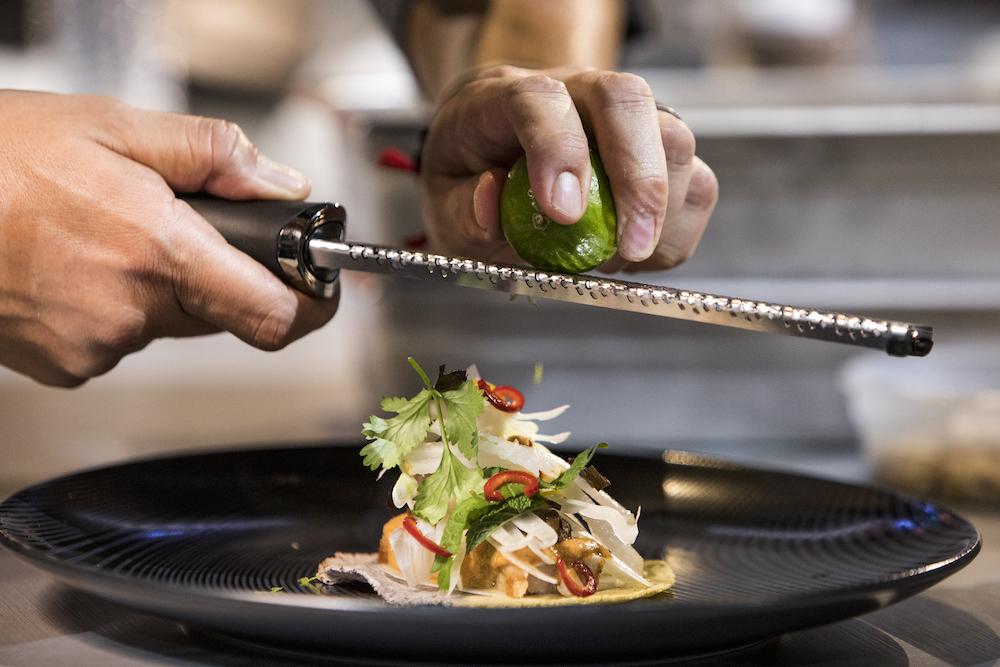 Photo: 

Adam Rose/Netflix
It's kinda merciful that Netflix is dropping The Final Table the day after Thanksgiving. This way, you won't get too jealous of the amazing food the competition is cooking up. The Final Table brings together the world's most talented chefs, heading to a different country with each episode, to bring new flavors to the kitchen. Twelve teams, made up of two chefs from around the globe, prepare the national dishes of Mexico, Spain, England, Brazil, France, Japan, the US, India, and Italy. They all bring their own experiences and cultures to give each country's dish their own twist and the creative results are simply mouth-watering. It's high-flying and fast-paced, the chefs and judges expect nothing but the best, and you'll be left wishing there was a way to taste through your TV screen.
Stream The Final Table on Netflix this Friday.
From Netflix:
The Final Table is a global culinary competition show featuring the world's most talented chefs fighting for a spot at the elite, Final Table made up of the greatest chefs from around the globe. The series features 12 teams of two chefs from around the world cooking the national dishes of Mexico, Spain, England, Brazil, France, Japan, the U.S., India and Italy. Each episode focuses on a different country and its cuisine, with celebrity ambassadors, food critics and the country's greatest chef eliminating teams until the finale. In that last episode, only one of our competing chefs will win a place at the Final Table, joining the nine legendary culinary icons — Enrique Olvera (Mexico), Andoni Aduriz (Spain), Clare Smyth (UK), Helena Rizzo (Brazil), Vineet Bhatia (India), Grant Achatz (US), Carlo Cracco (Italy), Yoshihiro Narisawa (Japan) and Anne-Sophie Pic (France).
—
Doctor Who
"The Witchfinders" – Season 11, Episode 7
Sun Nov 25 – 8PM
On BBC America
Doctor Who airs every Sunday on BBC America.
From BBC America:
The Doctor, Ryan, Graham and Yaz arrive in 17th century Lancashire and become embroiled in a witch trial, run by the local landowner. As fear stalks the land, the arrival of King James I only serves to intensify the witch hunt.
—
Outlander
"Common Ground" – Season 4, Episode 4
Sun Nov 25 – 8PM
On STARZ
Outlander returns to STARZ this Sunday.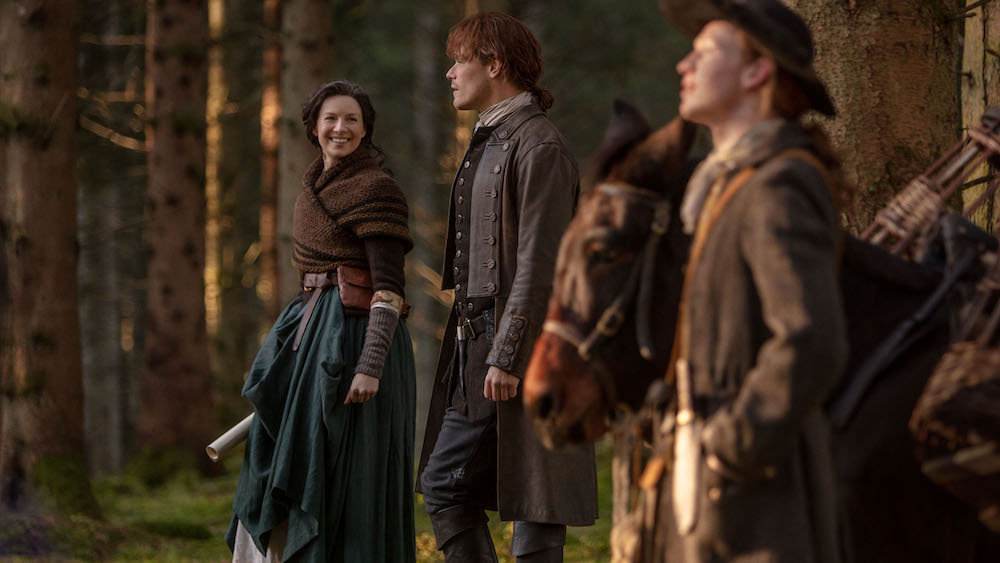 Photo: 

© 2018 Sony Pictures Television Inc. All rights reserved.
From STARZ:
Having been led by providence to Fraser's Ridge, Jamie, Claire and Young Ian begin to build a home in the Blue Ridge Mountains. In the 20th Century, Roger tries to reconnect with Brianna.