This week: Patriot Act with Hasan Minhaj, 9-1-1, His Dark Materials, Jeff Garlin: Our Man in Chicago, This Is Us, Mixed-ish, Castle Rock, Chicago Med, The Good Place, Dollface, I'm With the Band: Nasty Cherry, Titans, The Crown
Patriot Act with Hasan Minhaj
"Mental Health" – Volume 5 premiere
New episodes Sunday
On Netflix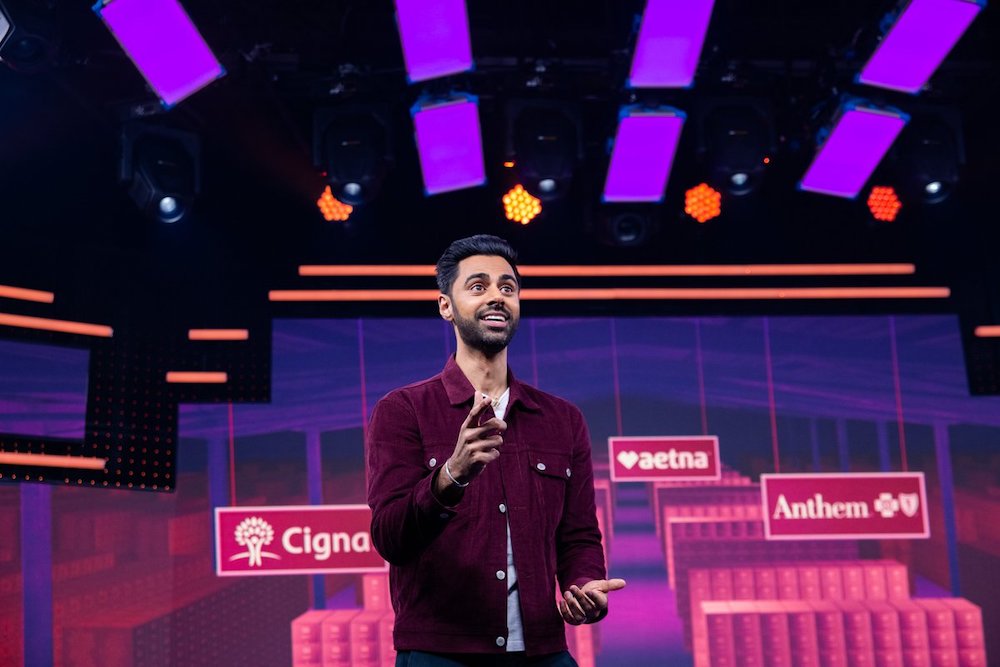 Patriot Act is back with a topic close to our hearts: Mental health. Talking about it is becoming more widely accepted—which is a wonderful and deeply important thing—but it also means a lot of corporations are jumping on the bandwagon and using the conversation to sell products. Hasan Minhaj uses his own experiences dealing with anxiety and going to therapy to bring a personal touch to his discussion about mental health insurance. This episode will make you angry about the state of insurance in America and the roadblocks of finding a therapist. But Hasan will keep you laughing while educating you about what to do if you need to access mental health services. We cannot stress this enough: Mental health is just as important as physical health and it is okay to ask for help—and please don't give up asking just because your insurance is being difficult—there is always going to be someone out there who
will listen.
If you've been denied mental health coverage and want to challenge it, go to parityregistry.org because you deserve to be able to access the treatment you need.
New episodes of Patriot Act with Hasan Minhaj
stream every Sunday on Netflix.
From Netflix:
This episode of Patriot Act includes the topics of mental illness, self-harm, and suicide. Mental health is finally having a moment in the national conversation, but insurance companies, like Blue Cross and UnitedHealth, are finding ways to deny mental health treatment to thousands of patients. Hasan talks about his own experience with mental health therapy and shines a spotlight on the fight to bridge the disparity in treatment between mental and physical health.
—
9-1-1
"Malfunction" – Season 3, Episode 8
Mon Nov 11 – 8PM
On FOX
Watch 9-1-1 on FOX every Monday.
From FOX:
A skating mishap at an ice show; an accident involving a self-driving car.
—
His Dark Materials
"The Idea of North" – Season 1, Episode 2
Mon Nov 11 – 9PM
On HBO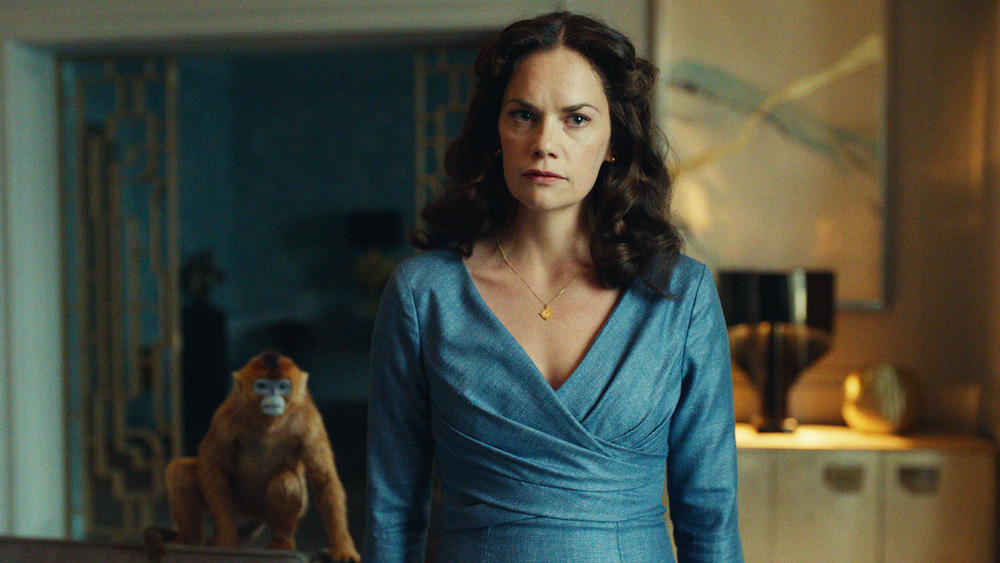 When the series begins you're struck by the lavish quality of the production. His Dark Materials, as the opening cards state, takes place in a world very much like our own but not. The "not" part is what is astounding. Each person has an animal companion called a dæmon, who is a physical representation of their soul (more on that later), and every other detail shows this world as both fantastic and familiar. While fulfilling the promise of Steampunk, the show displays beautiful alternate technology, set design, and well rendered characters within the culture it creates. Admittedly some things were a bit more modern than in the books but in creating the HDM-world, HBO created a more complex organism that for some viewers might be overwhelming. After all it's a "fantasy" full of weird, strange, and often creepy imagery, so the series spends a good amount of time setting the table, in an effort to make sure that no one watching is left behind. (read our full [p]review)
Watch His Dark Materials on HBO every Monday.
From HBO:
Lyra arrives to her new life in London, determined to find Roger with Mrs.
Coulter's help. The Gyptians continue their search for the missing children and the elusive Gobblers.
—
Jeff Garlin: Our Man in Chicago
Tues Nov 12
On Netflix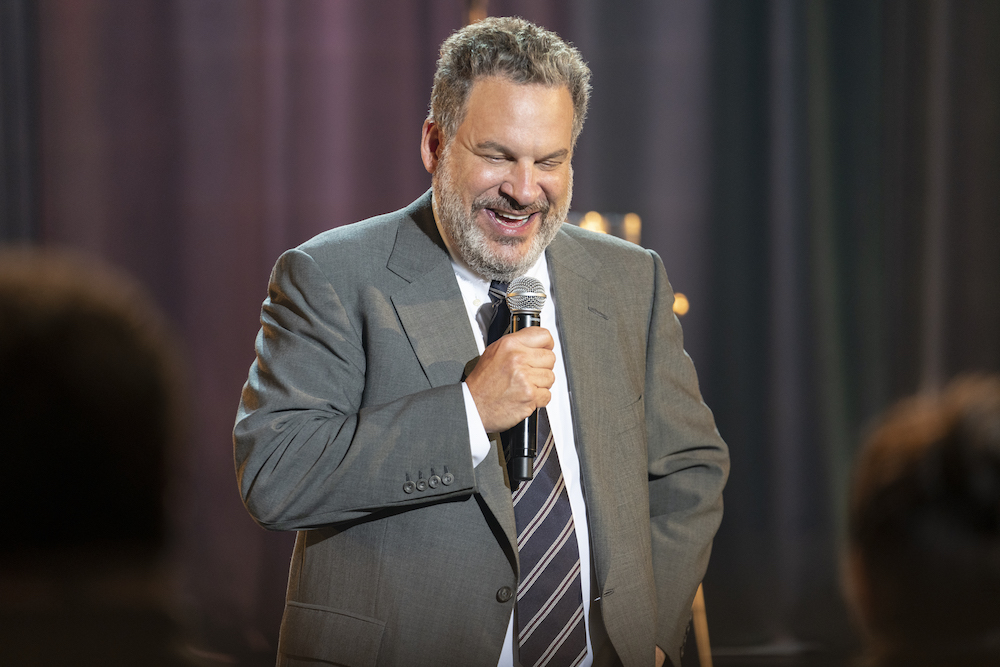 Jeff Garlin is all about locker room talk…but not the kind you're thinking. He has a few rules for the locker room which will make you giggle at the truth. On his 37 year anniversary of doing comedy (holy wow!), he entertains the audience with stories of his Goldberg golden career. And, in spite of being a veteran in the industry, he's not above doing any gig (or telling stories about those times he's slummed it at 3am in dive bars). He's also not above talking directly to certain audience members, whether it's to make fun of their boat shoes or to explain his jokes in excruciating (and hilarious) detail. Get ready for some showbiz stories you haven't heard the likes of before—Jeff Garlin's got a whole lot of 'em.
Stream Jeff Garlin: Our Man in Chicago on Netflix now.
From Netflix:
Multi-hyphenate comedy veteran, Jeff Garlin – best known as Curb Your Enthusiasm's Jeff Greene – brings his new Netflix comedy special Jeff Garlin: Our Man in Chicago. Filmed in his hometown, Chicago and on the 37th anniversary – to the day – of his comedy debut, the one-hour special is ripe with Garlin's signature blend of storytelling and improv. The comedian takes viewers on a stroll down memory lane, with some detours into the personal lives of the audience, a few hours in jail and enough donuts to last a lifetime. Jeff Garlin: Our Man in Chicago launches globally on Netflix on November 12, 2019.
—
This Is Us
"Sorry" – Season 4, Episode 8
Tues Nov 12 – 9PM
On NBC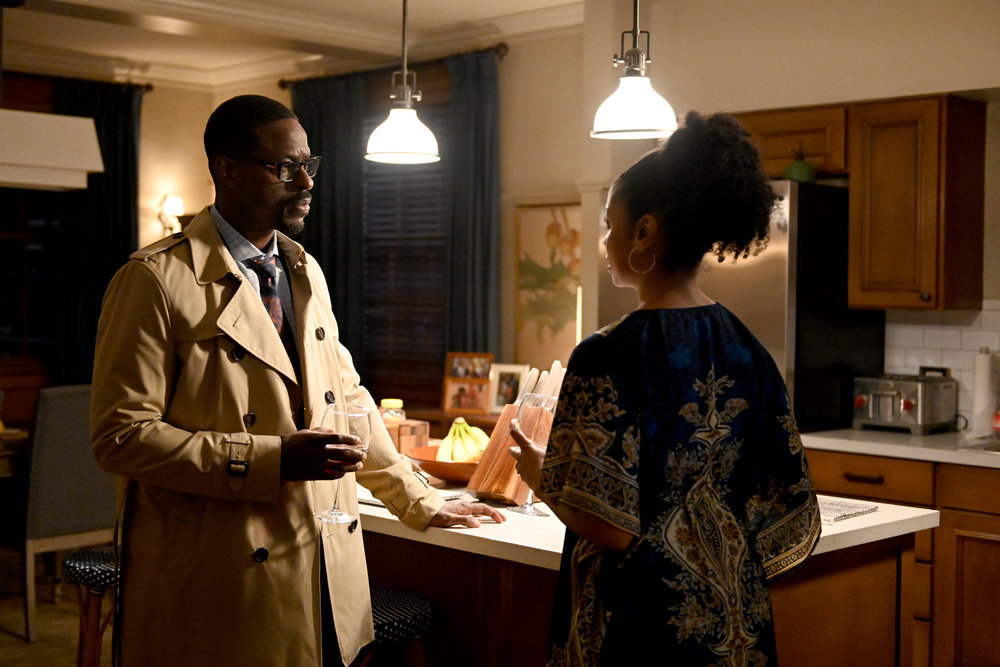 This Is Us gave us a break from all the heartache last week but you didn't think they'd keep it up, did you? Kevin (Justin Hartley) has messed up majorly and the fallout is beyond messy. He can't hide from the judgemental eyes—or the divorce papers—and things start to spiral. Meanwhile Déjà (Lyric Ross) and Malik (Asante Blackk) are moving forward with their romance but Déjà isn't ready for everything that comes with it. How are Beth (Susan Kelechi Watson) and Randall (Sterling K. Brown) going to handle it if they're already on edge over the relationship? Another storyline we've all been worried about is also creeping back in—we've long been wondering about Rebecca's (Mandy Moore) health in later timelines and it looks like This Is Us is on the verge of showing us more. We're not sure we're ready for that yet (but are we ever ready with This Is Us?).
This Is Us airs on NBC tonight.
From NBC:
Rebecca visits Randall in Philadelphia. Beth is troubled by a request from Deja. Kevin has doubts about himself.
—
mixed-ish
"Puttin' On the Ritz" – Season 1, Episode 7
Tues Nov 12 – 9PM
On ABC
Catch mixed-ish on ABC tonight.
From ABC:
The kids are excited to learn more about their grandad after Harrison invites the crew to family day at his country club. Although Paul thinks it's a bad idea, he is eventually overruled. Meanwhile, Alicia attempts to fit in at the country club but ends up fighting with Denise about keeping it real.
—
Castle Rock
Season 2, Episode 6
Wed Nov 13
On Hulu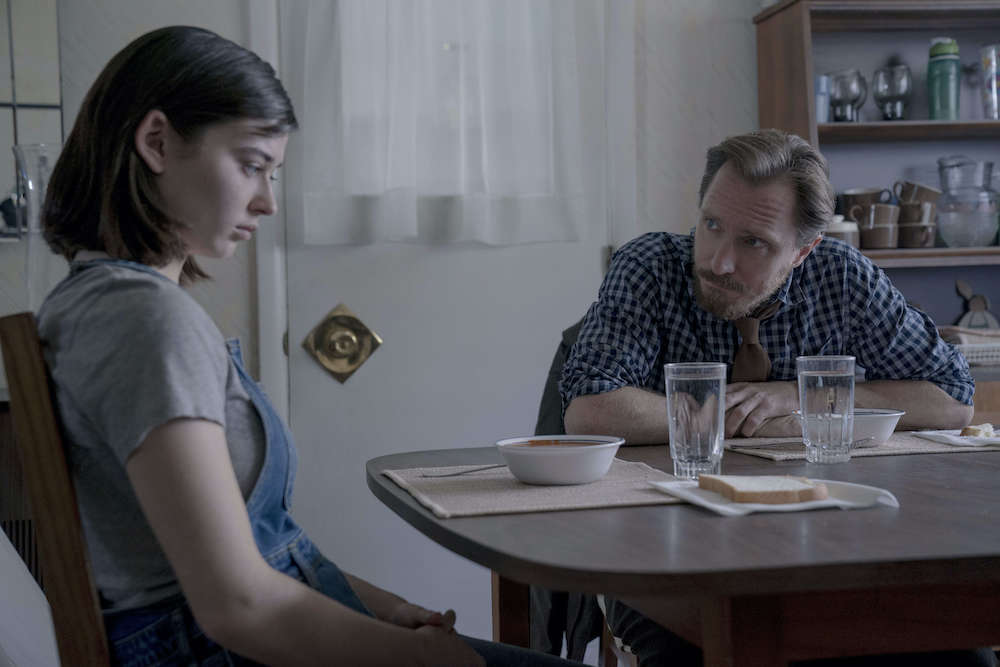 Damn this show keeps getting uglier and better with each episode. The past comes calling and Annie (Lizzy Caplan) can't sidestep it like she's been doing for the past sixteen years. Even the city of Castle Rock itself can't escape its history. Meanwhile, both Joy (Elsie Fisher) and Nadia (Yusra Warsama) have decisions to make that will completely change the shape of their families…and, wow, we were not expecting the twists episode 6 takes but that's why we're already watching episode 7… Hurry up and catch up so we can squeal together.
Castle Rock streams on Hulu on Wednesday.
From Hulu:
In Season 2, a feud between warring clans comes to a boil when budding psychopath Annie Wilkes, Stephen King's nurse from hell, gets waylaid in Castle Rock.
—
Chicago Med
"Too Close to the Sun" – Season 5, Episode 8
Wed Nov 13 – 8pm
On NBC
Chicago Med airs on NBC every Wednesday.

From NBC:
Maggie gets unsettling news about a new friend and breaks protocol to support him. One of the doctors from the Med family is rushed into emergency surgery after a violent assault. A social media influencer lets his users vote on medical advice, forcing Dr. Charles to make a decision.
—
The Good Place
"The Funeral to End All Funerals" – Season 4, Episode 8
Thurs Nov 14 – 9pm
On NBC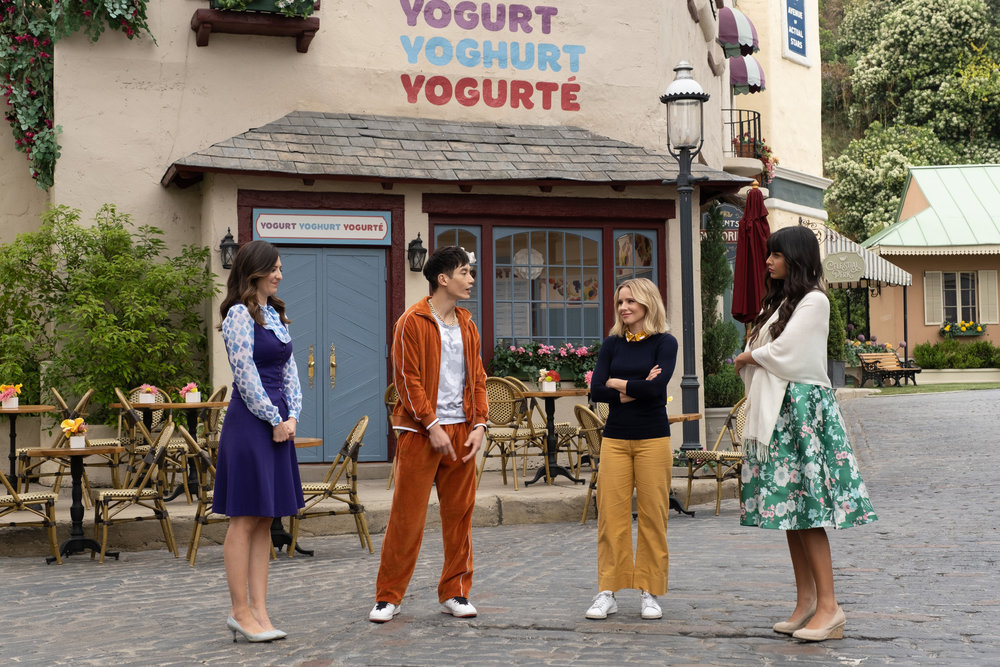 The Experiment is complete…and the Judge (Maya Rudolph) needs to make her decision. Humans aren't allowed in the courtroom so it's up to Michael (Ted Danson) to plead their case…and the delightfully evil Shawn (Marc Evan Jackson) to plead his. While the humans await their fate, they decide to throw each other funerals to celebrate their friendship and the thousands of deaths they've experienced in the afterlife. Jason's (Manny Jacinto) choice of memorial is possibly the weirdest yet most endearing highlight of the episode. This will make you hope even harder that the humans win the Experiment to save humanity from eternal damnation…until the Judge makes a decision you will NEVER see coming. Shirt just got real and Eleanor (Kristen Bell) comes up with one last desperate plan to save us all…will it work? You've seen this show, you know the writing is too smart to let you guess the next twist. And fork, there's about to be a big one coming.
Watch The Good Place on NBC every Thursday.
From NBC:
The group awaits the judge's final decision on the fate of human existence.
—
Dollface
Season 1 premiere
Fri Nov 15
On Hulu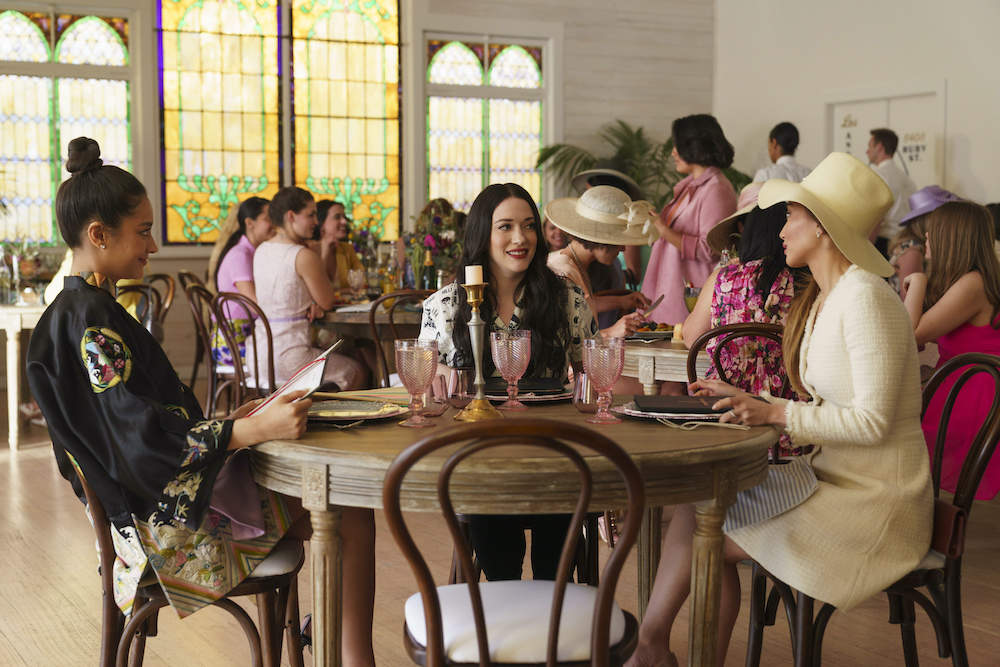 Happy cuffing season! We all have that one friend who completely disappears into her relationships (and if you don't have one, you ARE that friend). In Dollface, that friend is Jules (Kat Dennings). When we meet her she's just been dumped by her boyfriend of five years, so she gets on a Greyhound back home to reconnect with all her friends she left behind. The bus Jules takes is a trip in itself (but we'll let you experience it on your own). It'll set you up for what is a pretty odd but surprisingly sweet comedy starring all your faves from 2 Broke Girls, Pretty Little Liars, Crazy Ex Girlfriend, and more—yup, Dollface is a recipe for success.
As Jules tries to fit back in with her old friends and her old life (like, how do you work out in 2019?), she has trouble keeping up…or letting go, especially when her ex keeps dropping by. We don't blame her for struggling—nobody could keep up with her friends. They're all living insane Hollywood lives (and they might just be the only people with enough weirdness to survive LA). This group of multi-faceted women have an endless and strong love for each other…even when they're throwing #shade in the group text. We could use more of that type of friendship on screen and Dollface has nailed it, shining a light on the deeply funny nuances of being a millennial woman starting over in 2019.
Watch Dollface on Friday, only on Hulu.

From Hulu:
Dollface follows Jules (Kat Dennings), a young woman who – after being dumped by her longtime boyfriend – must deal with her own imagination in order to literally and metaphorically re-enter the world of women, and rekindle the female friendships she left behind.
—
I'm With the Band: Nasty Cherry
Season 1
Fri Nov 15
On Netflix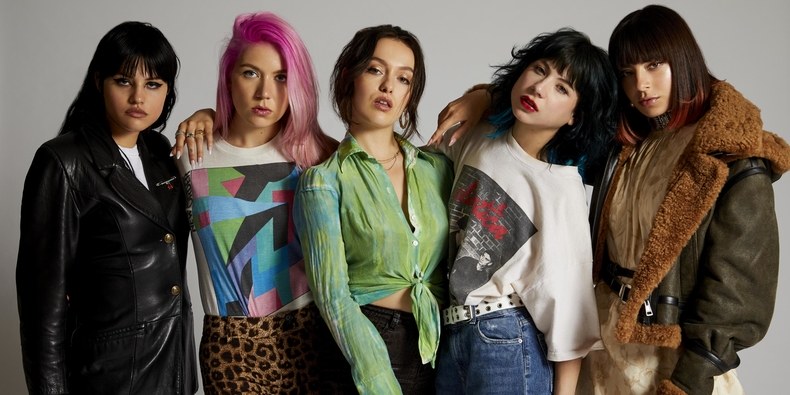 Charli XCX has long been a leading voice in pop and now she's using her platform to bring some new talent into the spotlight. She has put together the band Nasty Cherry, made up of four women with varying degrees of performing experience. The series documents the band from the beginning—from moving in together, to their first red carpet, to bonding during practice sessions, to their very first performance. Helped along the way by Charli, the band learn what it takes to make it in the music industry, along with all its ups and downs. Watching these complete strangers come together to navigate what is a pretty wild situation makes for an interesting time. Things are, of course, not always easy and there is some friction caused by outside relationships and responsibilities. What's great about this series is that it doesn't shy away from showing every part of the journey. You'll find yourself rooting for Nasty Cherry as you get to know each personality and see the more "human" side to what goes on behind the spotlight.
I'm With the Band: Nasty Cherry streams on Netflix on Friday.
From Netflix:
In an era where there is no roadmap to success in the music industry, global pop star Charli XCX handpicked four women to form the alt-pop band, Nasty Cherry. The latest signing to Charli XCX's label, Nasty Cherry is an unconventional mix of seasoned musicians and first timers. This six-episode series documents their origin story – from moving in together and their first practice to their first performance and debut single release and everything in between. An intimate look into what it takes to make your dreams come true, I'm With the Band: Nasty Cherry follows the women as they navigate a new age of music, making up their own rules as they go and blowing up Instagram feeds in the process. With Charli's support and guidance, Nasty Cherry has the potential to really catch fire…or completely implode if they can't keep their egos and insecurities in check, and in this unfiltered and intimate series, viewers find out what it takes to make – or break – this badass band.
—
Titans
"E.L._.O." – Season 2, Episode 11
Fri Nov 15
On DC Universe
Titans streams on DC Universe on Friday.
From DC Universe:
With Dick still in prison and Gar under the microscope at Cadmus, the remaining Titans are called together to save their teammates.
—
The Crown
Season 3
Sun Nov 17
On Netflix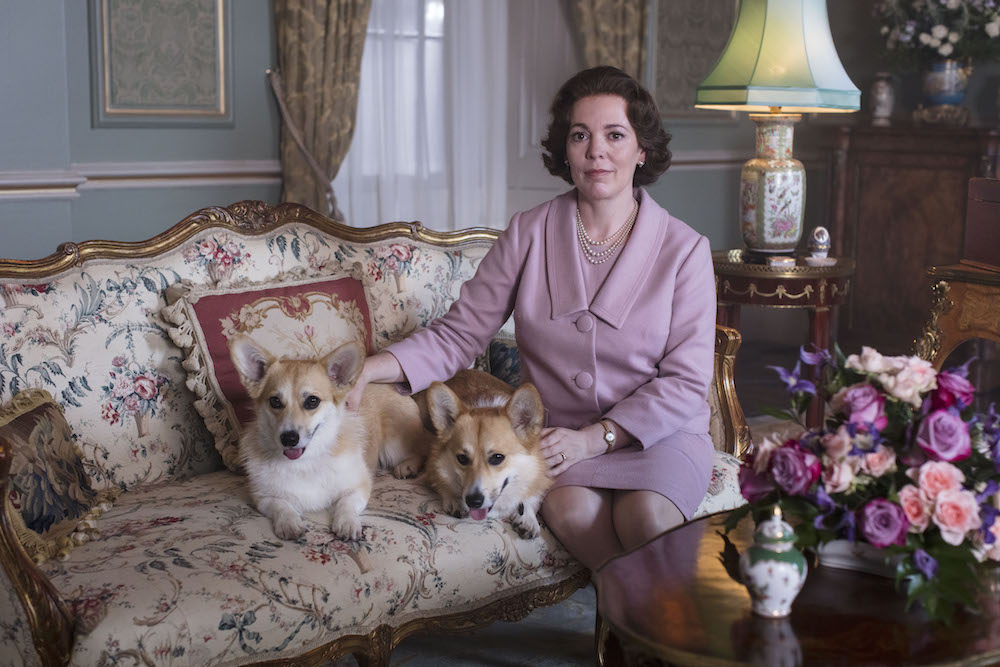 The Crown season 3 opens with a quietly affecting scene: The Queen (Olivia Colman) is feeling her age as her new royal portraits are released. It marks her transition from a young sovereign into…an "old bat" (her words, not ours—we would never commit such treason). We're reminded that society is not kind to women, particularly as they get older, and not even royalty is immune (you only have to look at any trashy magazine headline about Meghan Markle to feel the sting of reality). But dear Elizabeth continues to keep up a dignified face. Yet behind the scenes she is not above asking for help and advice on doing her duty.
In another sting of reality, the season revolves around a change in government as the UK moves into uncertain times. Sound familiar? The Cold War is looming, making the world hold its breath. As the series moves into the 60s it brings rapid advancement in technology, economics, and political beliefs. The royal family must rally to present a united front as the country looks to them for answers. You can feel the strain on The Queen's face as she tries her best to stay poised even as she stares in the face of potential traitors and spies—Olivia Colman plays this conflicted stance brilliantly. The tension you feel running underneath every conversation is beautifully orchestrated to keep you on the edge of your seat. Tobias Menzies also stands out as The Duke of Edinburgh in this season, who has to carefully navigate between deeply personal scandals and protecting his family. The Crown S3 is more somber than ever before but such dark times only makes the players shine all the brighter because of it.
The Crown S3 comes to Netflix on Sunday.
From Netflix:
The third season of The Crown sees a new guard sweep into Downing Street, as Queen Elizabeth (Olivia Colman) and her family struggle to meet the challenges of a rapidly changing Britain. From cold-war paranoia, through to the jet-set and the space age – the exuberance of the 1960s and the long hangover of the 1970s – Elizabeth and the Royals must adapt to a new, more liberated, but also more turbulent world. Written by Peter Morgan, The Crown also stars Helena Bonham Carter as Princess Margaret, Tobias Menzies as The Duke of Edinburgh, Josh O'Connor as Prince Charles, Erin Doherty as Princess Anne, Ben Daniels as Lord Snowdon, Jason Watkins as Prime Minister Harold Wilson and Charles Dance as Lord Mountbatten.