This week: The Man in the High Castle, 9-1-1, AMAs, The Flash, Black Lightning, This Is Us, Mayans M.C., Chicago Med, Riverdale, The Good Place, Station 19, I Feel Bad, How to Get Away with Murder, Salt Fat Acid Heat, Titans, ReMastered, The Haunting of Hill House, Blindspot, Doctor Who, Supergirl, Charmed
The Man in the High Castle
"Now More Than Ever, We Care About You" – Season 3 premiere
Now streaming
On Amazon Prime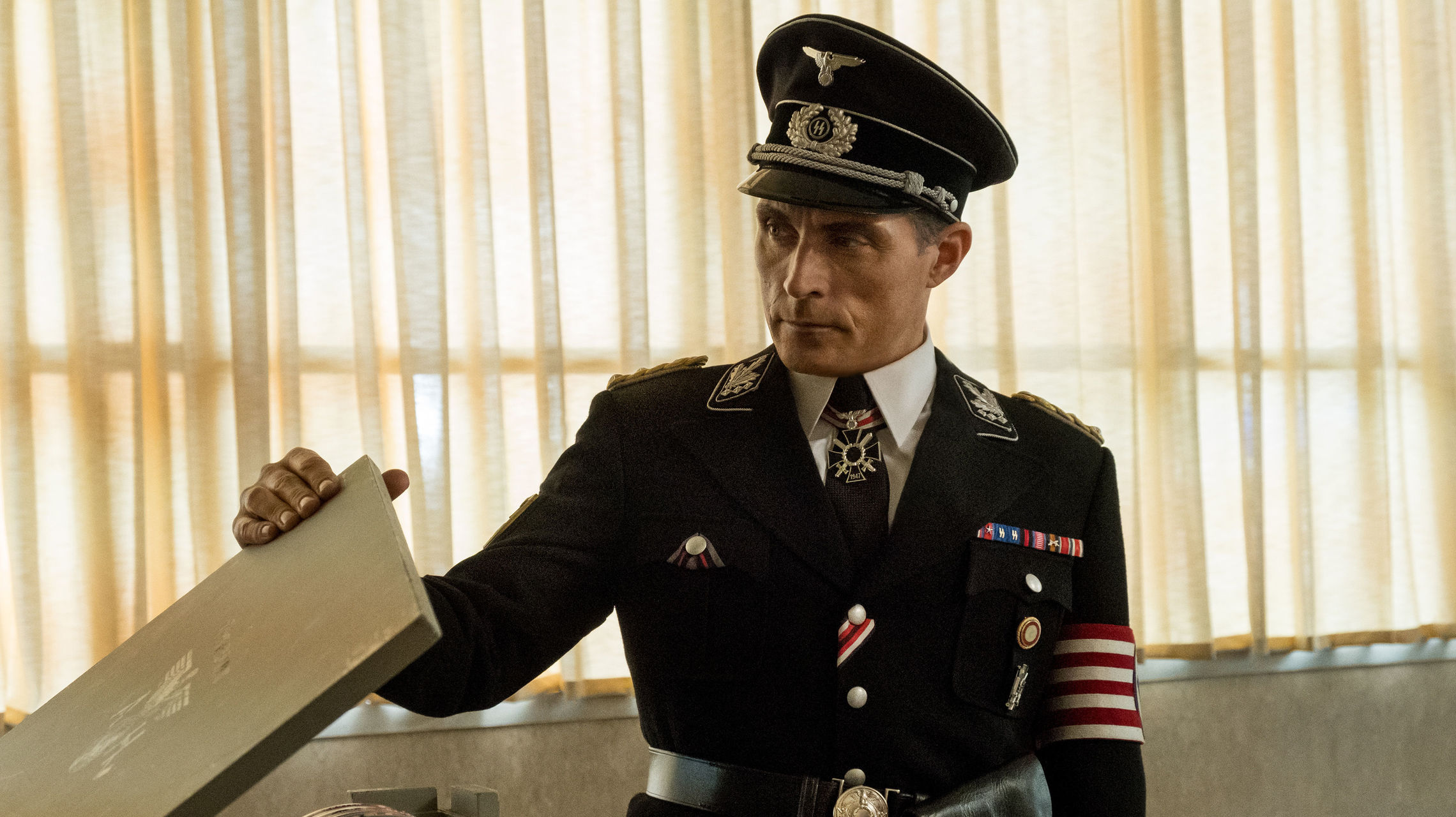 Photo: Amazon
The Man In the High Castle has finally made its dark return after a painfully long-awaited two year hiatus. Picking up six months after the explosive events from the season 2 finale "Now More Than Ever, We Care About You" follows the consequences of each character's decisions. Joe (Luke Kleintank) is "re-educated" by the Nazis via torture. Juliana (Alexa Davalos) struggles to connect with her "Traveler" sister, while Tagomi (Cary-Hiroyuki Tagawa) wrestles with his own "Traveler" information. Meanwhile Smith (Rufus Sewell) deals with his promotion as Oberstgruppenführer while losing his grip on his home life.
Tension is escalating between the Japanese and Germans, while the Resistance struggles on its last leg. Their numbers are dwindling as the Reich adds more faces to their roster; though not all members have Smith's best interest in mind. Last season's newcomer Nicole Dormer (Bella Heathcote) is back but this time her story as a Lebensborn is used to its full potential. She takes the reins of the propagandists' Mad Men look-a-like offices and lures them to boost fascism. Hence the "Now More Than Ever, We Care About You" episode title which she says with a poisonous smile while motioning to a poster. It is a promising beginning to season 3, as further secrets and hidden loyalties are revealed in this whirlwind episode. (Heather Glock)
Stream The Man in the High Castle season 3 now on Amazon Prime.
From Amazon Prime:
Juliana uncovers a dangerous Nazi plan for ultimate supremacy. Can she convince others to join her in stopping it? Or is it already too late? Though recently celebrated by Himmler, Smith finds that the dangers to his family continue. As the GNR takes retaliatory measures toward the JPS, tensions rise and Tagomi tries to broker peace. A haunted Kido searches for old enemies.
—
9-1-1
"Stuck" – Season 2, Episode 4
Mon Oct 8 – 9PM
On FOX
9-1-1 airs every Monday, only on FOX.
From TV Guide:
The first responders race to rescue victims trapped in various tight spots. Meanwhile, Athena contemplates accepting a promotion that will take her out of the field, and Maddie decides to make a move of her own. Then, Buck wonders if he should move on, and Chimney finally deals with the aftermath of his near fatal car crash. Also, Eddie turns to the crew for help with his young son.
—
2018 American Music Awards
Tues Oct 9 – 8PM
On ABC
Come for your fave artists, stay for this year's host Tracee Ellis Ross.
The AMAs airs tomorrow night on ABC.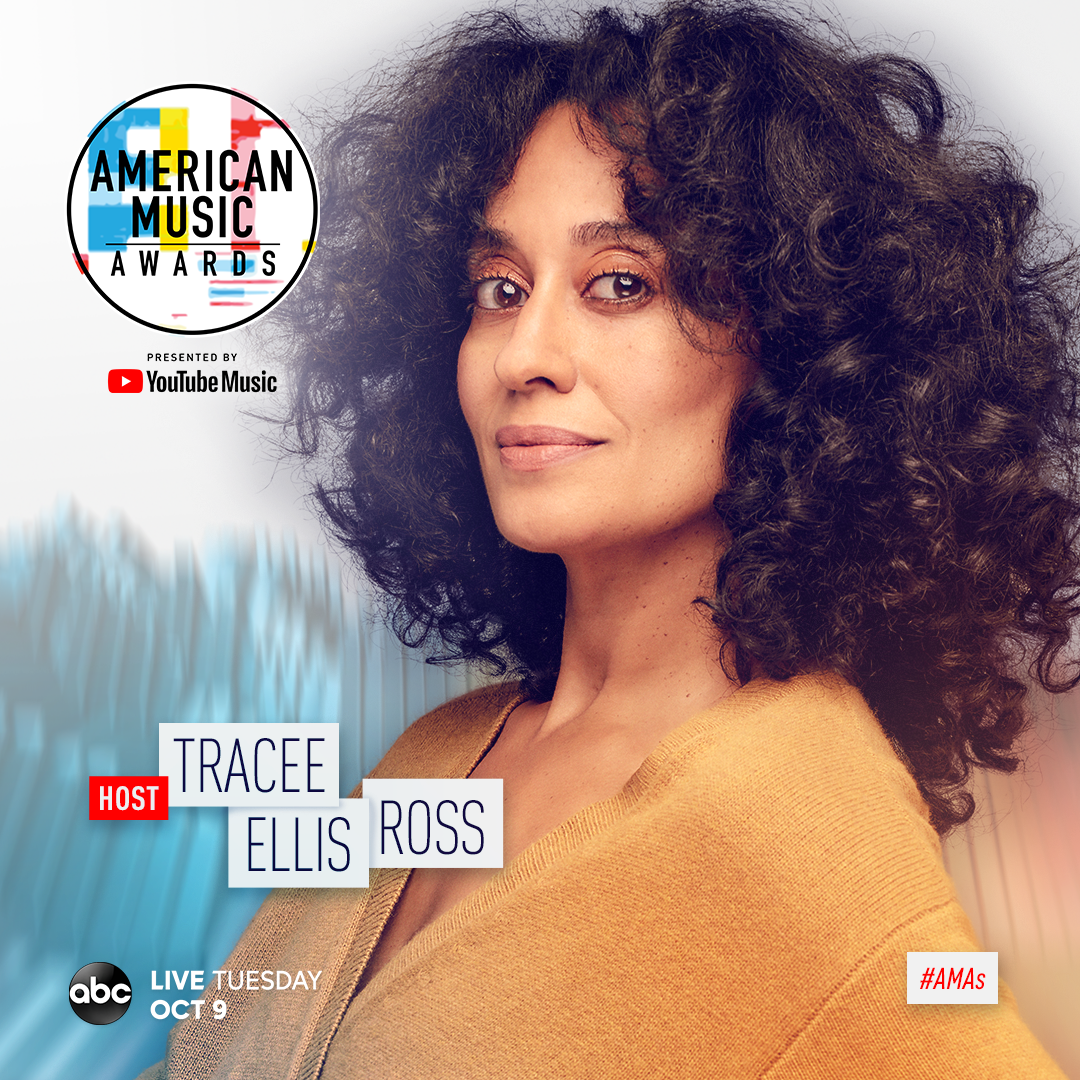 From ABC:
The American Music Awards, the world's largest fan-voted award show, features performances from today's hottest artists and presents fan-voted awards in the music genres of Pop/Rock, Alternative Rock, Country, Rap/Hip-Hop, Soul/R&B, Adult Contemporary, Contemporary Inspirational, Latin, EDM and Soundtrack, and the categories of Artist of the Year, New Artist of the Year presented by Capital One Savor Card, Collaboration of the Year, Tour of The Year, Favorite Social Artist presented by Xfinity and Favorite Music Video. The American Music Awards pays tribute to today's most influential and iconic artists.
—
The Flash
"Nora" – Season 5 premiere
Tues Oct 9 – 8PM
On The CW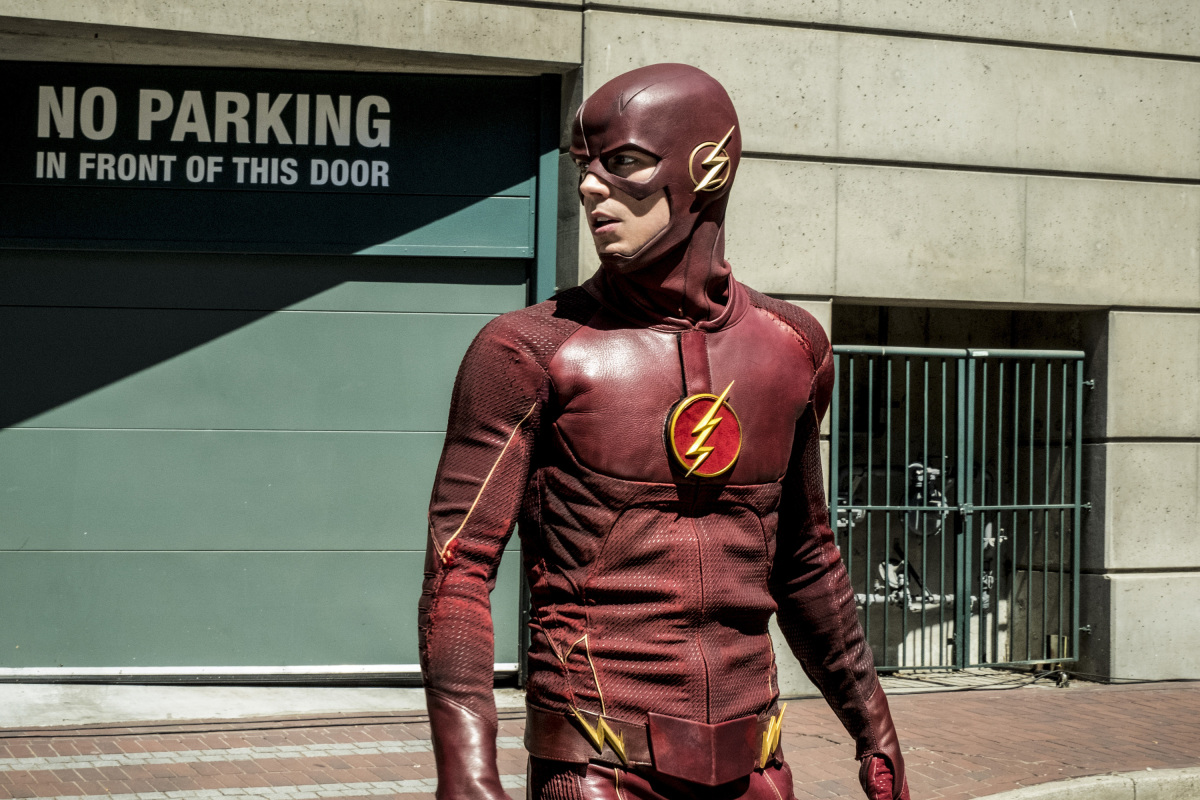 Photo: Katie Yu/The CW
—
Black Lightning
"The Book of Consequences: Chapter One: Rise of the Green Light Babies"
– Season 2 premiere
Tues Oct 9 – 9PM
On The CW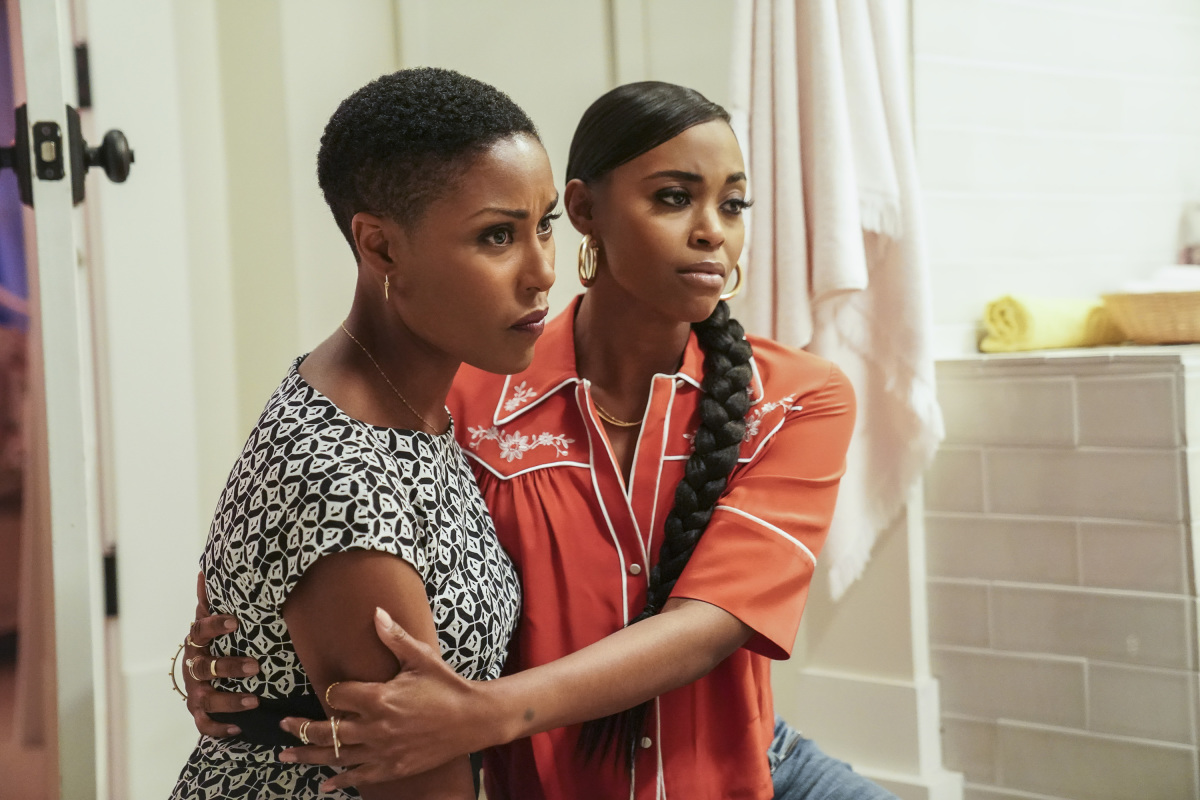 Photo: 

Photo: Quantrell D. Colbert/The CW
—
THIS IS US
"Katie Girls" – Season 3, Episode 3
Tues Oct 9 – 9PM
On NBC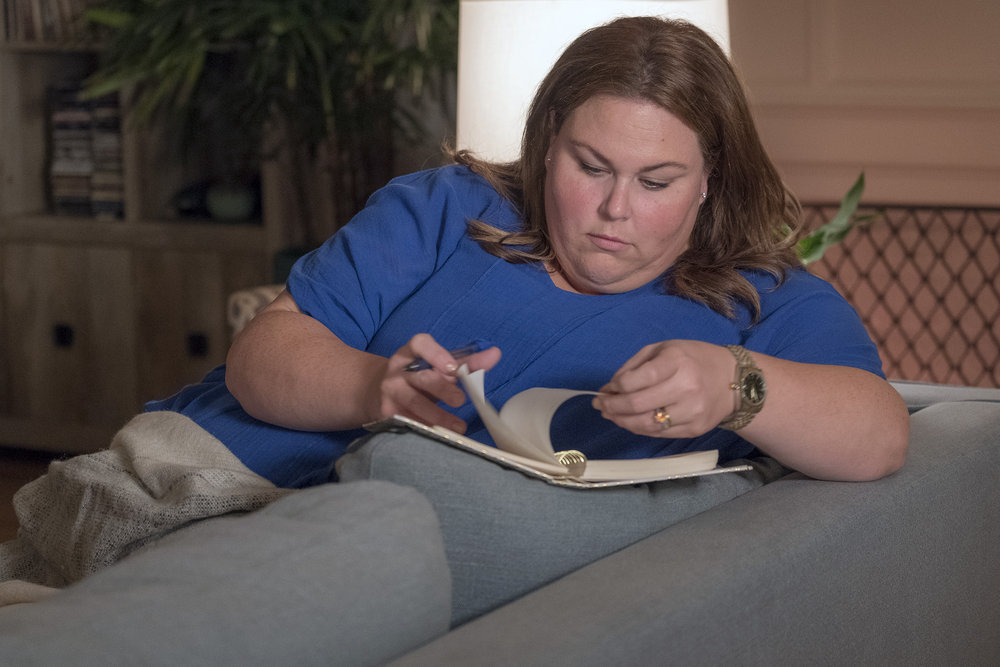 Photo by: Ron Batzdorff/NBC
**idobi rated: ❤️❤️**
Sometimes you have to go with your gut and take a risk, even when the ones you love most warn you not to. This Is Us has taught us the power of putting your heart and dreams on the line (and also the emotional toll when things go wrong). So when Kate (Chrissy Metz) decides to have IVF treatment the whole Pearson family rally around to support her no matter what—even if it is against Rebecca's (Mandy Moore) better judgement. How much more heartbreak can one family (and one audience) take? Well, it's This Is Us so we're risking a whole lot of pain just to hit play…but, gotdamn, it is worth it every time we get to see a flashback of Jack (Milo Ventimiglia) and Rebecca together. No wonder family is so important to Kate when she has such a strong foundation to build from; her parents' relationship reinforces the fact that in spite of everything they went through their children were a blessing they wouldn't give up for the world.
Tune in to This Is Us tomorrow on NBC.
From NBC:
The Pearsons rally around Kate as she undergoes a medical procedure.
—
MAYANS M.C.
"Gato/Mis" – Season 1, Episode 6
Tues Oct 9 – 10PM
On FX
Get into Mayans M.C. every Tuesday on FX.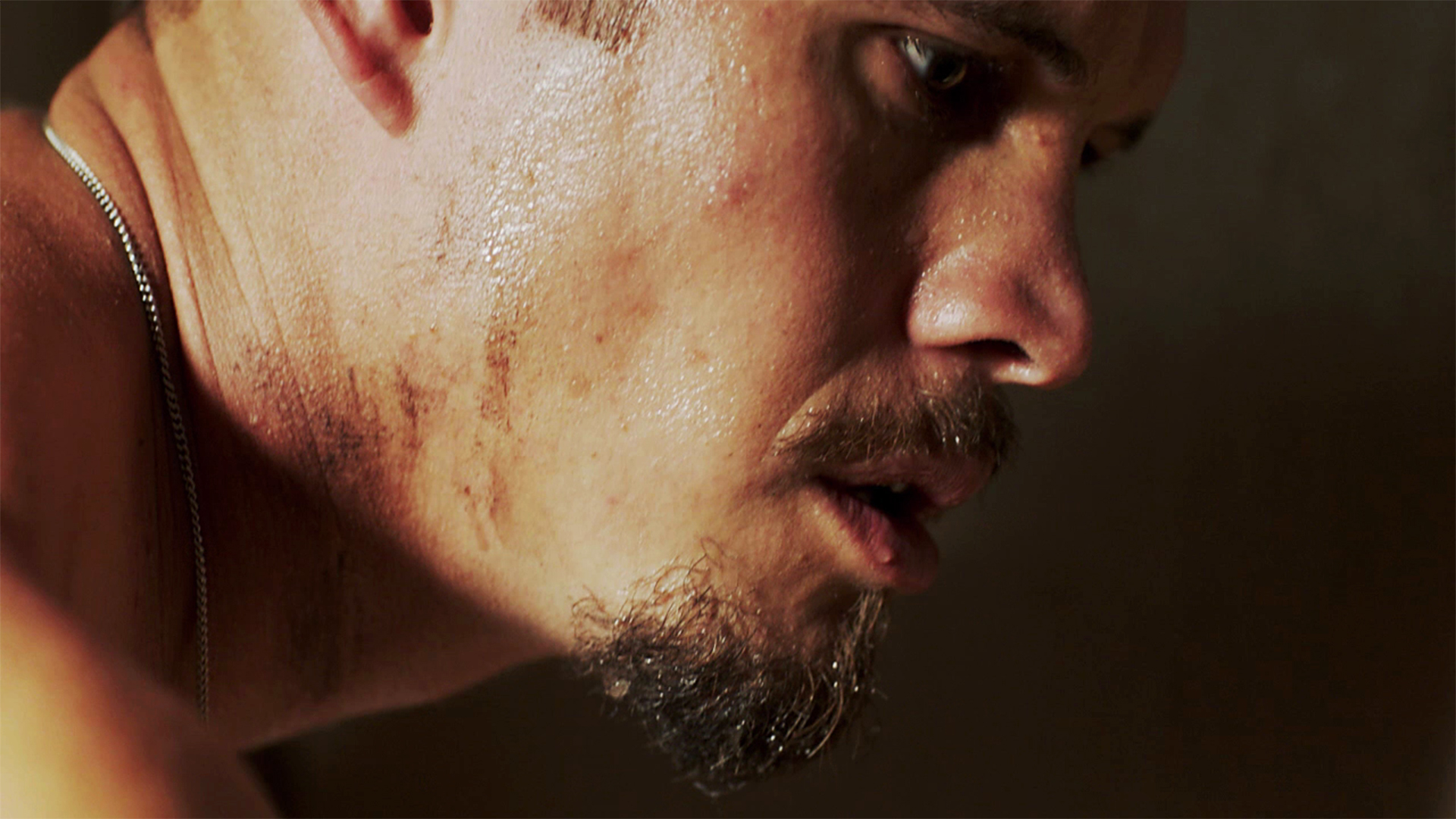 Photo: FX
From FX:
EZ continues to prove his worth as a prospect, as both sides of the border must grapple with harsh realities.
—
CHICAGO MED
"Heavy is the Head" – Season 4, Episode 3
Wed Oct 10 – 9PM
On NBC
New episodes of Chicago Med air every Wednesday on NBC.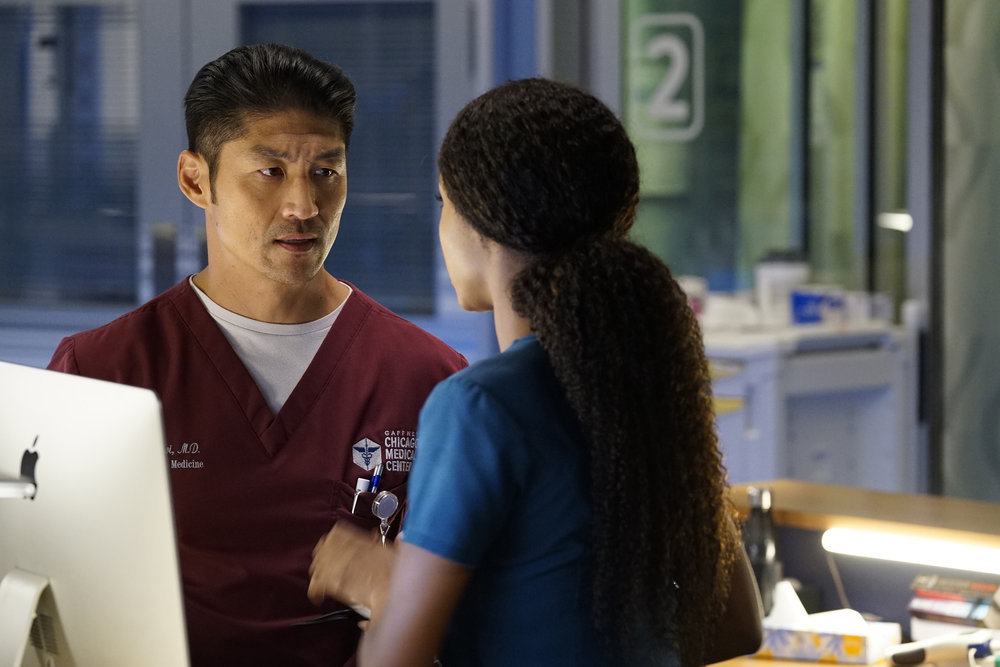 Photo by: Elizabeth Sisson/NBC
From NBC:
When a sick boy is brought in, Ethan is faced with a tough decision that quickly escalates into a complicated and dangerous situation. Connor and Maggie are put to the test, while Natalie and Ethan aren't sure what to make of Elsa, the new third year medical student.
—
Riverdale
"Chapter Thirty-Six: Labor Day" – Season 3 premiere
Wed Oct 10 – 8PM
On The CW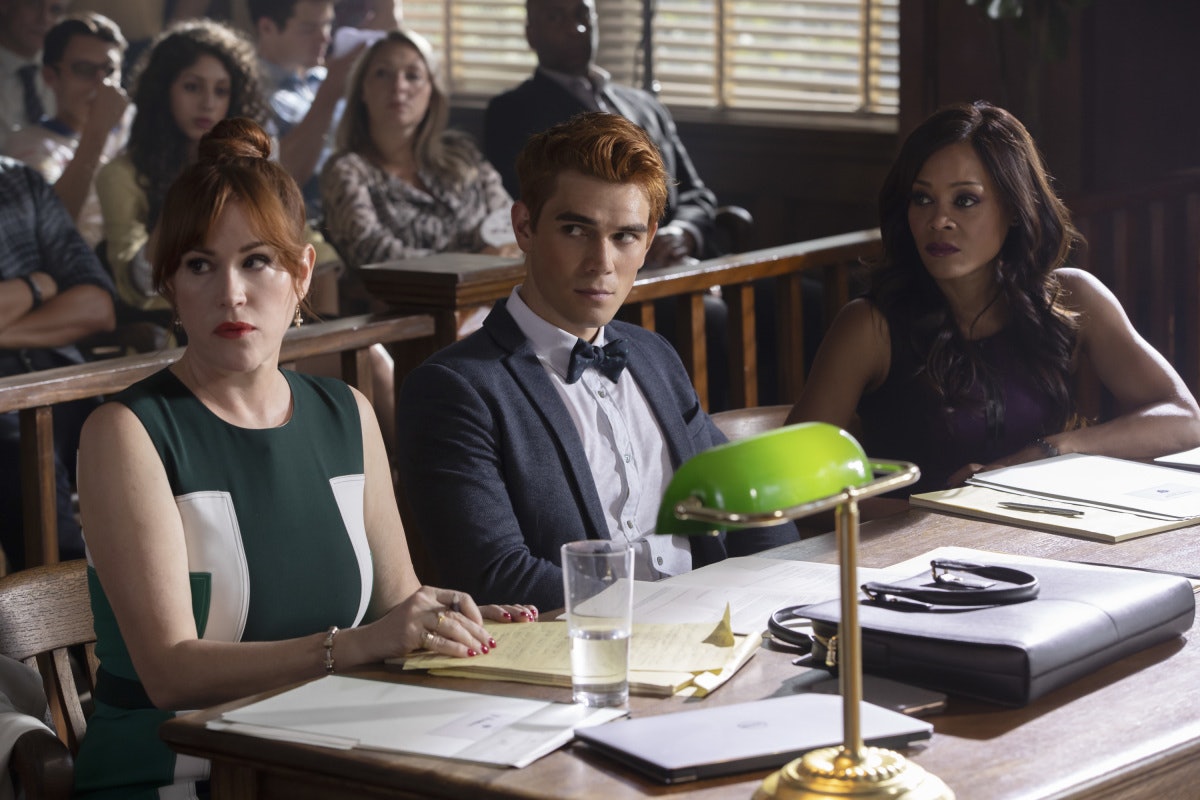 Photo: 

Katie Yu/The CW
—
THE GOOD PLACE
"The Snowplow" – Season 3, Episode 3
Thurs Oct 11 – 8:30PM
On NBC
Photo by: Justin Lubin/NBC
**idobi rated: ❤️❤️**
Michael (Ted Danson) and Janet (D'Arcy Carden) are stuck between a third rock [read: Earth] and a hard good place [read: The Judge]. Good thing lying is second nature for Michael, especially when technology is involved…right? Honestly, we don't blame those two for messing up with their meddling because the timeline on Earth has become too complicated for even immortal beings to keep up with. The humans aren't acting the way Michael expected and after six months of running the empathy experiment their futures are in question. Eleanor (Kristen Bell) on the other hand is feeling connected in ways she never has—being a trash bag from Arizona and what not—btw we're still rooting for her and Chidi (William Jackson Harper) in spite of everything. Everything being the lovely Simone (Kirby Howell-Baptiste). And you know Eleanor always gets her way…well sort of. What happens next will have you squealing in shock as The Good Place turns your expectations upside down yet again. Three seasons in and we still don't know how NBC does it but we're ready to have our brains messed with with every episode. Bring it on!
Head back to The Good Place this Thursday on NBC.
From NBC:
A surprising announcement from one of the humans threatens to dissolve the group.
—
Station 19
"Under the Surface" – Season 2, Episode 2
Thurs Oct 11 – 9PM
On ABC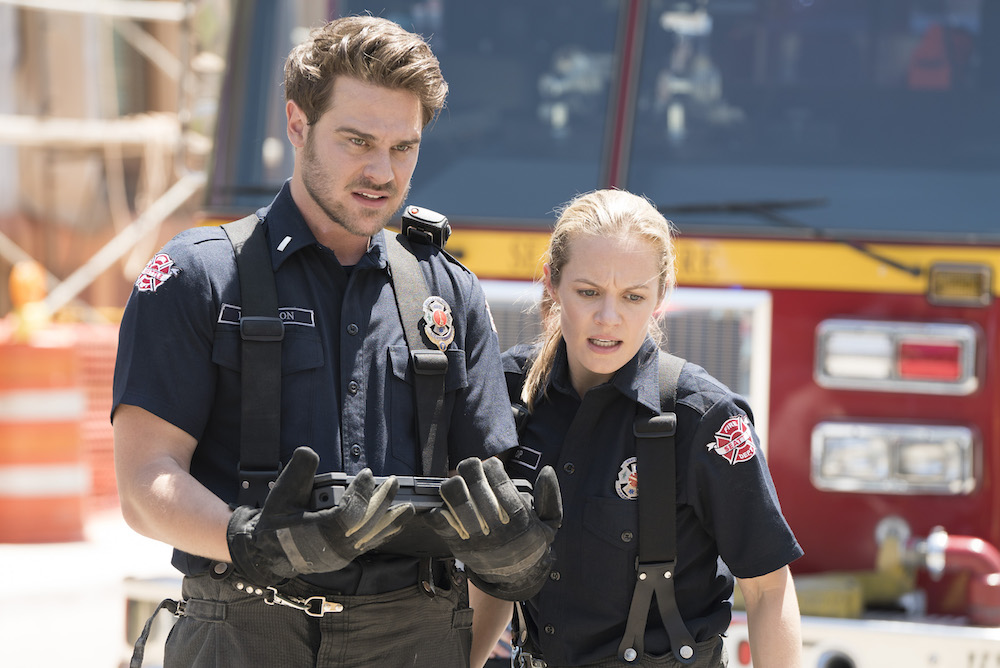 Photo: 

ABC/Eric McCandless
Nobody does crossovers like Station 19 and Grey's Anatomy. After the gut-punch of last week's Station 19 episode the firefighters are still in recovery six weeks later. The station also has a new leader, Captain Sullivan (Boris Kodjoe), who isn't afraid to ruffle a few feathers to get the job done. In such a tight-knit environment, where firefighters become family, this business-brusque attitude is not gonna go down well. Lucky for him there's not much time for dissent because a young boy is in need of help from both Station 19 and Grey Sloan Memorial. Shondaland rewrote the rulebook on drama and its two hottest shows are proving they're still leading the way.
Get into Station 19 this Thursday on ABC.
From ABC:
It's a life-and-death situation when a young boy falls into water pipes beneath the city of Seattle. With the clock ticking, the firefighters of Station 19 jump into action to save his life.
—
I Feel Bad
"My Kid Has to Grow Up" – Season 1, Episode 4
Thurs Oct 11 – 9:30PM
On NBC
I Feel Bad airs every Thursday, only on NBC.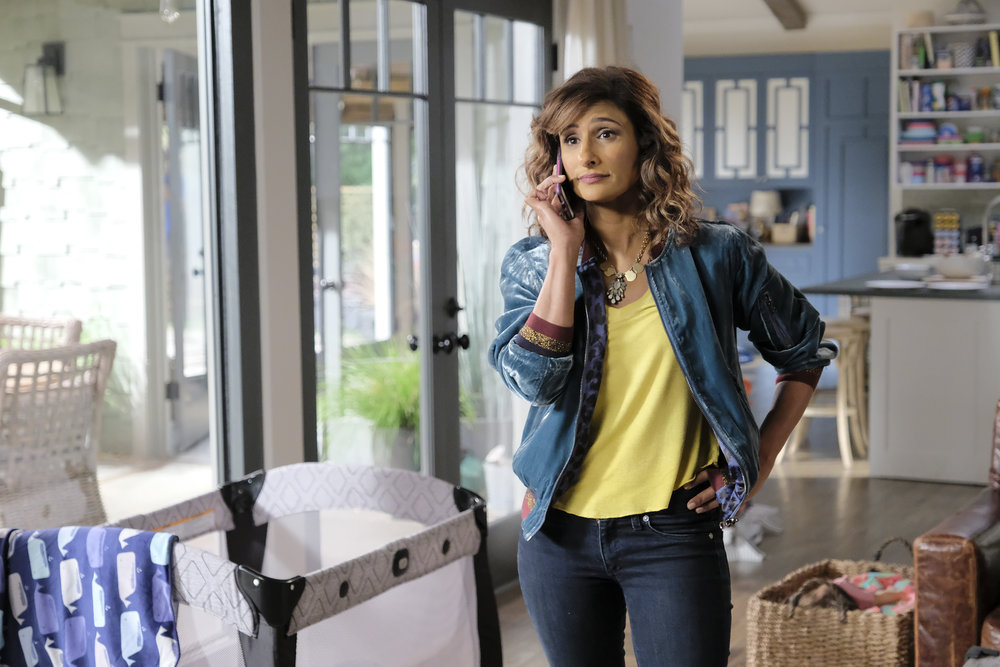 Photo by: Evans Vestal Ward/NBC
From NBC:
When Emet realizes she and David might be coddling Louie too much, she decides it's time for him to grow up… only to learn he's more mature than she thought. After some introspection of their own mother-son relationships, the guys at work go on a mom-cleanse.

—
HOW TO GET AWAY WITH MURDER
"The Baby Was Never Dead" – Season 5, Episode 3
Thurs Oct 11 – 10PM
On ABC
Watch How to Get Away With Murder this Thursday on ABC.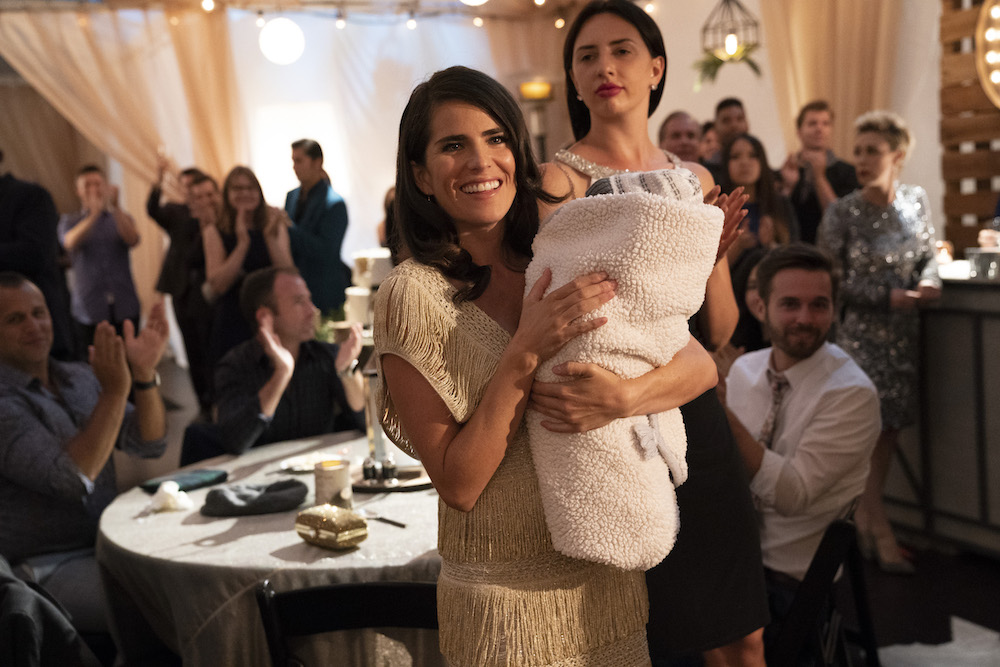 Photo: 

ABC/Mitch Haaseth
From ABC:
Annalise and Emmett defend a wealthy CEO accused of killing his business partner, while the governor goes after Annalise and puts her new caseload and legal clinic in jeopardy. Bonnie struggles to accept her budding romance, and Asher tries to outmaneuver his old mentor.
—
Salt, Fat, Acid, Heat
Season 1
Thurs Oct 11
On Netflix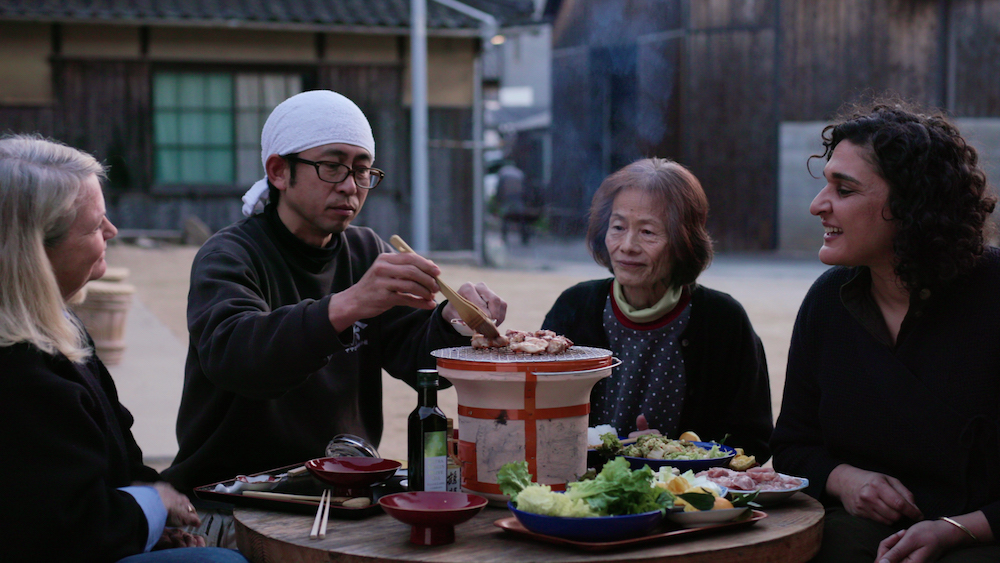 Photo: Netflix
Warning: Do not watch this on an empty stomach. Salt, Fat, Acid, Heat is Netflix's new four part cooking show that approaches food from a different angle: Through the tastes and methods that turns ingredients into cuisine. Based on Samin Nosrat's book of the same name, she is an engaging show host who approaches each recipe with open-minded zest (no "jerk rice" here). Samin travels to different parts of the world where the scenery is just as breathtaking as the local food. She tries to keep her balance on fishing boats while catching local delicacies, explores the Mexican tradition of cooking meats in sour oranges (which looks amazing), and heads into the kitchen to try out recipes passed on from generation to generation. Seriously, the pesto-making scene will have you falling in love all while drooling. Salt, Fat, Acid, Heat places a fresh lens on the cultural significance for each of the show's four elements to take you beyond your own recipes and into whole other traditions.
Salt, Fat, Acid, Heat debuts on Netflix this Thursday.
From Netflix:
Based on Samin Nosrat's best-selling, James Beard Award-winning book, Salt, Fat, Acid, Heat is the essential guide to the basic elements of good cooking. Directed by Caroline Suh, each episode of this four-part series joins our spirited guide Samin as she travels to home kitchens of Italy, the southern islands of Japan, the heat of the Yucatán and back to Berkeley's Chez Panisse—where she started her culinary career—to demystify and explore the central principles of what makes food delicious and how each of us can easily incorporate those elements into every dish. Salt, Fat, Acid, Heat is produced by Jigsaw Productions, the creators of Cooked.
—
Titans
Series premiere
Fri Oct 12
On DC Universe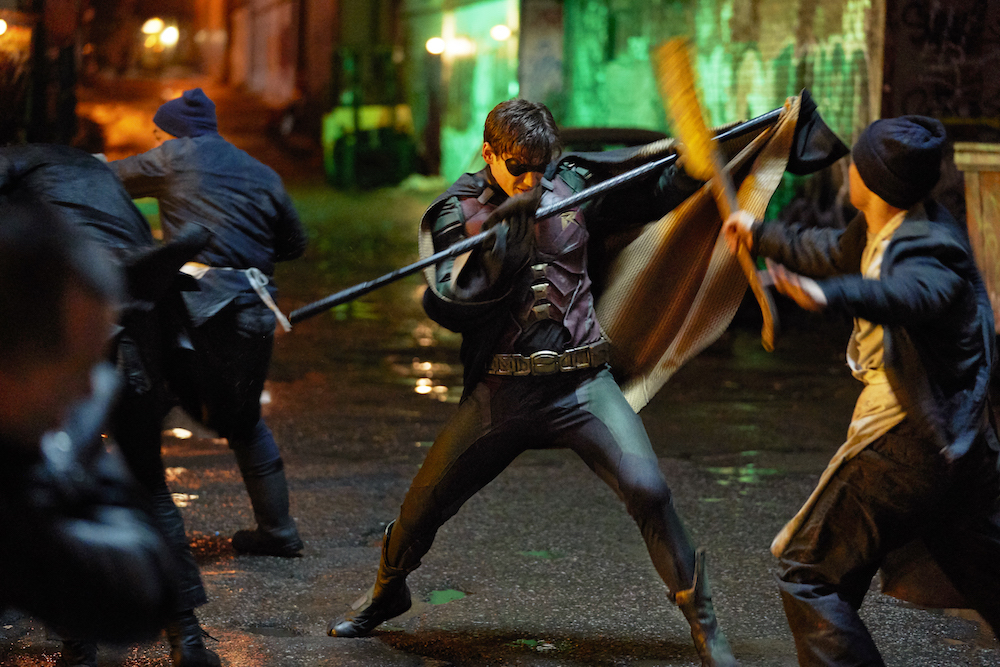 Photo Credit: Steve Wilkie / ©2017 Warner Bros. Entertainment Inc
Titans is the first series due to release exclusively on the DC Universe streaming platform and like pancakes this series proves the first one is always ugly. Unlike pancakes this was not, at the very least, tasty or enjoyable… If you are thinking this is a simple case of "Old man yells at kids to get off his lawn", that is exactly what this is. However, do not mistake my curmudgeonly charm as a fear of change. The Titans have always evolved. The very nature of the stories and characters were counter-culture to the "grown-ups" that didn't get it. So when this new version was planned I had hoped to be shown something all-new and all different. What I got was a collection of fine actors drowning in a sea of incoherent storylines, questionable dialogue, and awkward direction. The effort to turn this series into the progeny of its Zack Snyder predecessors is quite apparent. With the exception of Dick Grayson (Brenton Thwaites), the cast is handled like the luggage on the claim rack. One of the most egregious failures is Raven's (Teagan Croft) narrative, an awkward incoherent collection of bleak scenes that want to shock you. Dear writers, you can be gritty without triggering a sense of suicidal ennui. (Philip Jean-Pierre)
(stay tuned for our full [p]review tomorrow)
Stream Titans on DC Universe from this Friday.
From DC:
Dick Grayson emerges from the shadows to become the leader of a fearless band of new heroes, including Starfire, Raven, Beast Boy and many others in this dramatic, live-action adventure series.
—
ReMastered
"Who Shot the Sheriff?" – Episode 1
Fri Oct 12
On Netflix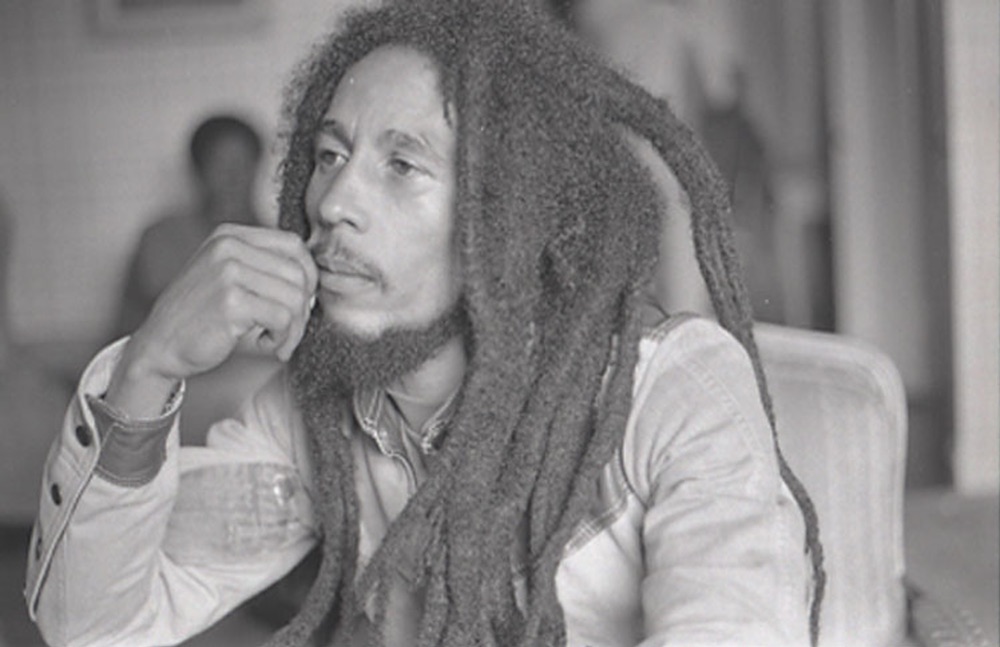 Photo: Netflix
The music industry is such a wild place where only 1% of the stories make it out…and even then people only half-believe them, the way they might believe in myths and legends. ReMastered seeks to tell the often washed-over stories of music's greats, starting with the attempted assassination of Bob Marley. Episode 1 collects interviews from Marley's friends, industry peers, and news stories to try and uncover the truth about what really happened. It brings to life the world around him taking us all the way back to his home of Trenchtown, a place where you'd be arrested just because you lived there. It dives into the history of Jamaica and its political place in the world and how Marley was both accepted and shunned, loved and written off.
New episodes of ReMastered will air monthly on Netflix.
From Netflix:
Music is a conversation that never ends, a call-and-response between fact and fiction. Netflix's original documentary series ReMastered investigates high-profile events affecting some of the most legendary names in music, presenting groundbreaking discoveries and insights beyond what's been previously reported. Helmed by the critically-acclaimed Zimbalist brothers and award-winning directors Kief Davidson, Barbara Kopple, Sara Dosa, Brian Oakes, Stuart Sender, B.J. Perlmutt, Kelly Duane de la Vega and Sam Cullman, each of the 8 tracks of ReMastered seeks to reveal answers about seminal events in the lives of artists such as Bob Marley, Johnny Cash, Jam Master Jay, Sam Cooke. With new takes on legends and headlines, ReMastered proves that history has more than one note.
—
The Haunting of Hill House
Season 1
Fri Oct 12
On Netflix
Stream The Haunting of Hill House from this Friday.
From Netflix:
The Haunting of Hill House is a modern reimagining of Shirley Jackson's legendary novel of the same name, about five siblings who grew up in the most famous hauntedhouse in America. Now adults, they're reunited by the suicide of their youngest sister, which forces them to finally confront the ghosts of their own pasts… some which lurk in their minds… and some which may really be lurking in the shadows of the iconic Hill House.
—
Blindspot
"Hella Duplicitous" – Season 4 premiere
Fri Oct 12 – 8PM
On NBC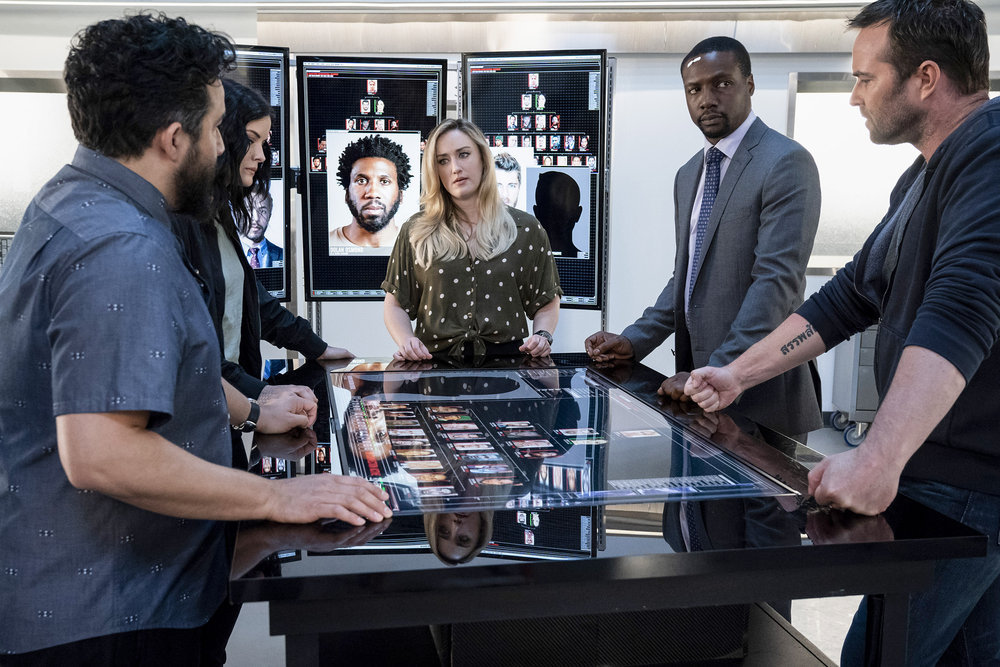 Photo by: Virginia Sherwood/NBC/Warner Bros.
How is Blindspot going to rewrite redraw its story again? By taking us on a wild ride with a new enemy…aka Jane (Jaimie Alexander) who has been re-awakened as Remi, her past (much more evil) self with a thirst for revenge. Roman's (Luke Mitchell) got a hold over Remi and is poisoning her mind against everyone and everything she's known as Jane (damn, you want to hate him but Mitchell plays it so well). Good luck to everyone standing in her way. No, seriously, good luck to her FBI friends because we're rooting for them hard. Especially our fave bad boy Rich Dotcom (Ennis Esmer) who is back in style and using his powers for good…and a few samurai swords along the way. At least he has Patterson (Ashley Johnson) to keep him in line and she does it with some knowledge bombs. From the premiere alone we're nervous they don't quite have a handle on things especially with Weller (Sullivan Stapleton) still in recovery. It's proving to be a real…"clustercuss" (yes, that's a thing) of revenge fueled by emotion to keep our hearts racing all the way through season 4.
Blindspot returns for season 4 this Friday, only on NBC.
From NBC:
In the Season 4 premiere, the FBI team hunts a dangerous enemy operative; and a deadly new foe emerges
—
Doctor Who
"The Ghost Monument" – Season 11, Episode 2
Sun Oct 14 – 8PM
On BBC America
Doctor Who airs every Sunday on BBC America.
From BBC America:
Still reeling from their first encounter, can the Doctor and her new friends stay alive long enough in a hostile alien environment to solve the mystery of Desolation? And just who are Angstrom and Epzo?
—
Supergirl
"American Alien" – Season 4 premiere
Sun Oct 14 – 8PM
On The CW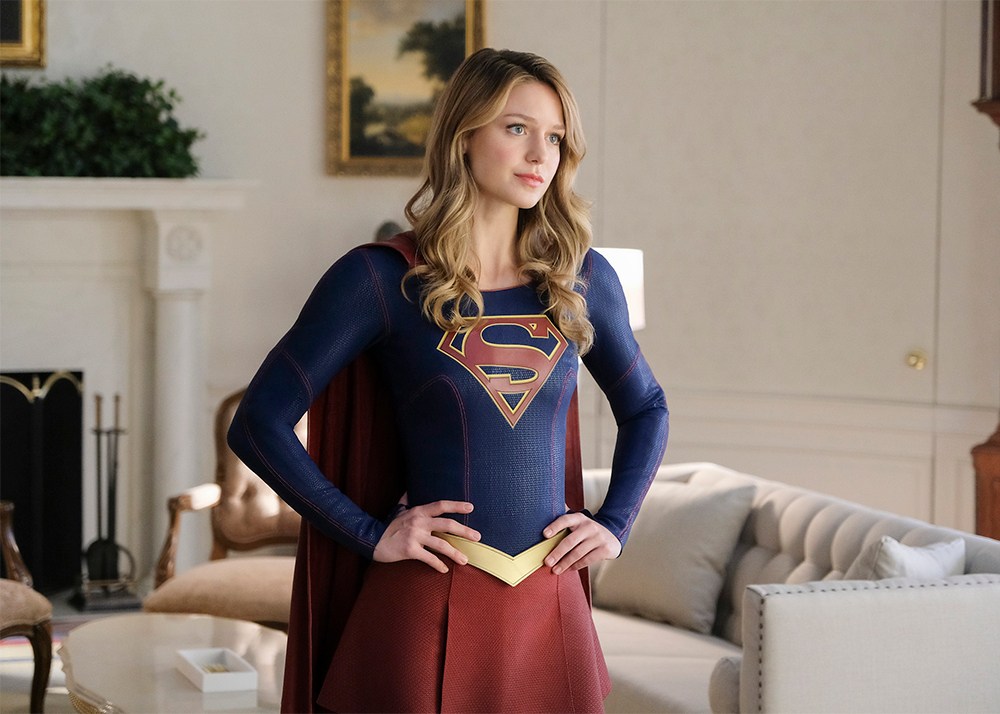 Photo Credit: Robert Falconer/The CW 
—
Charmed
Series premiere
Sun Oct 14 – 9PM
On The CW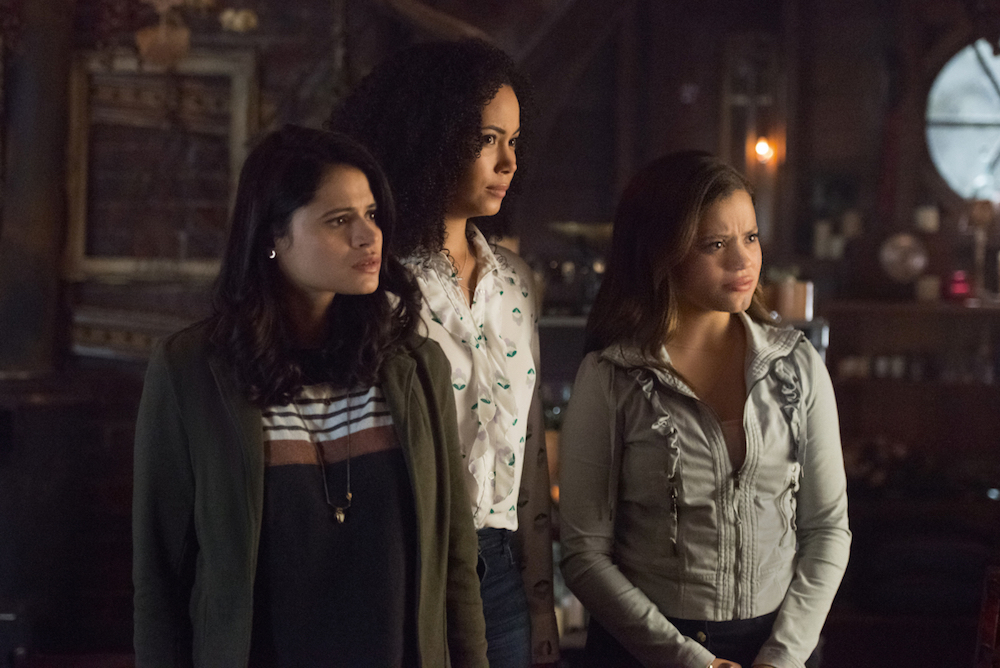 Photo: 

The CW Network, LLC. All Rights Reserved.