This week: 9-1-1, A Very Wicked Halloween: Celebrating 15 Years on Broadway, This Is Us, Mayans M.C., The Rookie, Chicago Med, The Good Place, Station 19, I Feel Bad, How to Get Away with Murder, House of Cards, Patriot Act with Hasan Minhaj, Homecoming,
Doctor Who, Outlander
9-1-1
"Haunted" – Season 2, Episode 7
Mon Oct 29 – 9PM
On FOX
9-1-1 airs every Monday, only on FOX.
From TV Guide:
Halloween finds the first responders racing to the rescue at a cemetery, a haunted hayride and a spooky Hollywood parade. Meanwhile Maddie thinks she has received a "ghost" call from a missing hiker; Hen finds herself facing with a life or death situation with the father who abandoned her; and Eddie reconnects with his estranged wife.
—
A Very Wicked Halloween:
Celebrating 15 Years on Broadway
Mon Oct 29 – 10PM
On NBC
Defy Gravity with A Very Wicked Halloween tonight on NBC.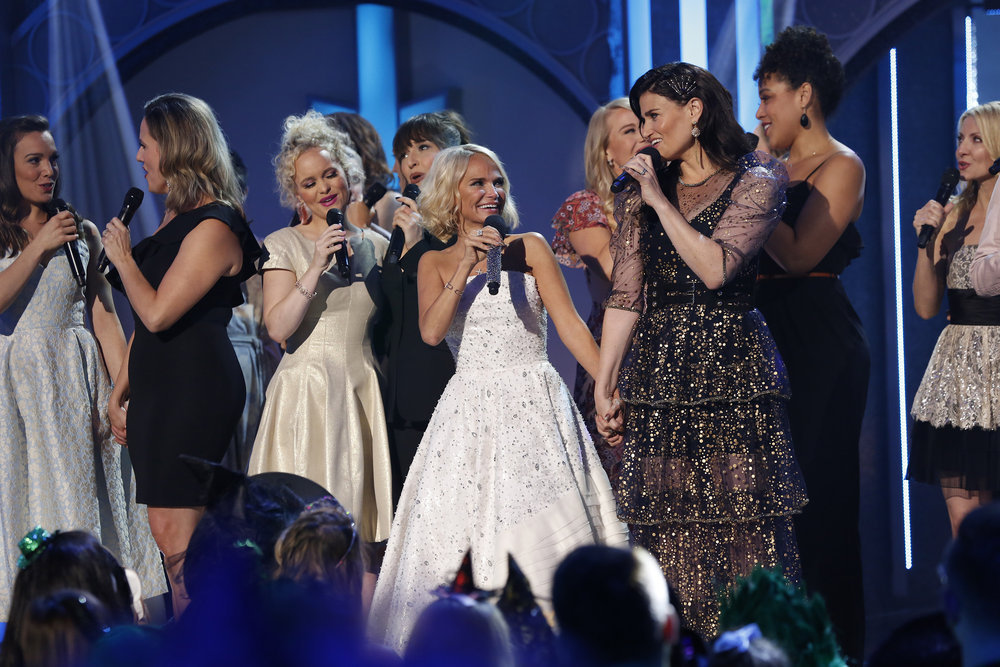 Photo by: Eric Liebowitz/NBC
From NBC:
To celebrate "Wicked's" 15th anniversary on Broadway in October, NBC is throwing a joyous Halloween party with "A Very Wicked Halloween: Celebrating 15 Years on Broadway." This televised concert tribute features songs from the blockbuster musical hit "Wicked" that will showcase a cavalcade of special guest stars to help celebrate the music and the magic of the show that tells the story of what happened in Oz before Dorothy dropped in. The special will reunite Tony-Award winners Kristin Chenoweth and Idina Menzel, the original Glinda and Elphaba, who will perform and serve as hosts for the special. Additional guest performers include global music superstar Ariana Grande, multi-platinum recording artist Pentatonix, Grammy-nominated vocal powerhouses Adam Lambert and Ledisi, and the current Broadway company of "Wicked."
—
THIS IS US
"Kamsahamnida" – Season 3, Episode 6
Tues Oct 30 – 9PM
On NBC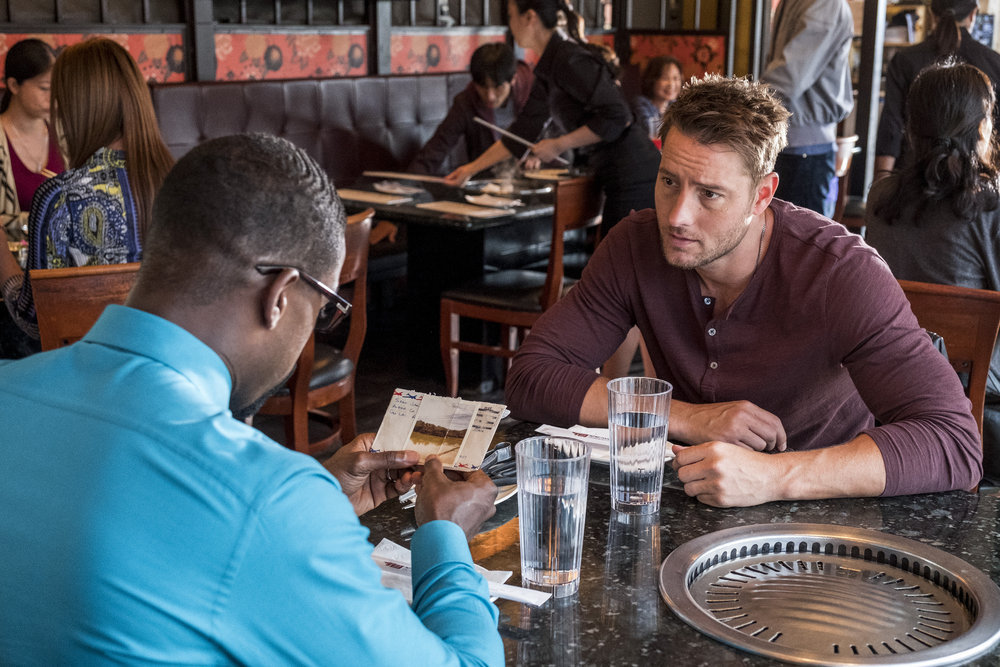 Photo by: Ron Batzdorff/NBC
**idobi rated: ❤️❤️**
Some questions are better left unanswered…especially when our hearts are this deeply invested. But This Is Us is not one to shy away from the truth, even if it hurts, and Kevin (Justin Hartley) is the one to deliver it this week. The intrigue surrounding Jack's (Milo Ventimiglia) days in Vietnam is turning into obsession for Kevin. Randall (Sterling K. Brown) offers some words of wisdom but it's Beth (Susan Kelechi Watson) who he really needs to make time for before she snaps (and it may already be too late). Kate (Chrissy Metz) doesn't know how best to help Toby (Chris Sullivan). The Big Three aren't seeing what really matters and it's setting them up for a fall…and we're scared our hearts won't be able to take it.
Tune in to This Is Us tomorrow on NBC.
From NBC:
Kate struggles with Toby's depression. Randall makes time for Kevin, who obsesses about Jack's past.
—
MAYANS M.C.
"Serpiente/Chikchan" – Season 1, Episode 7
Tues Oct 30 – 10PM
On FX
Get into Mayans M.C. every Tuesday on FX.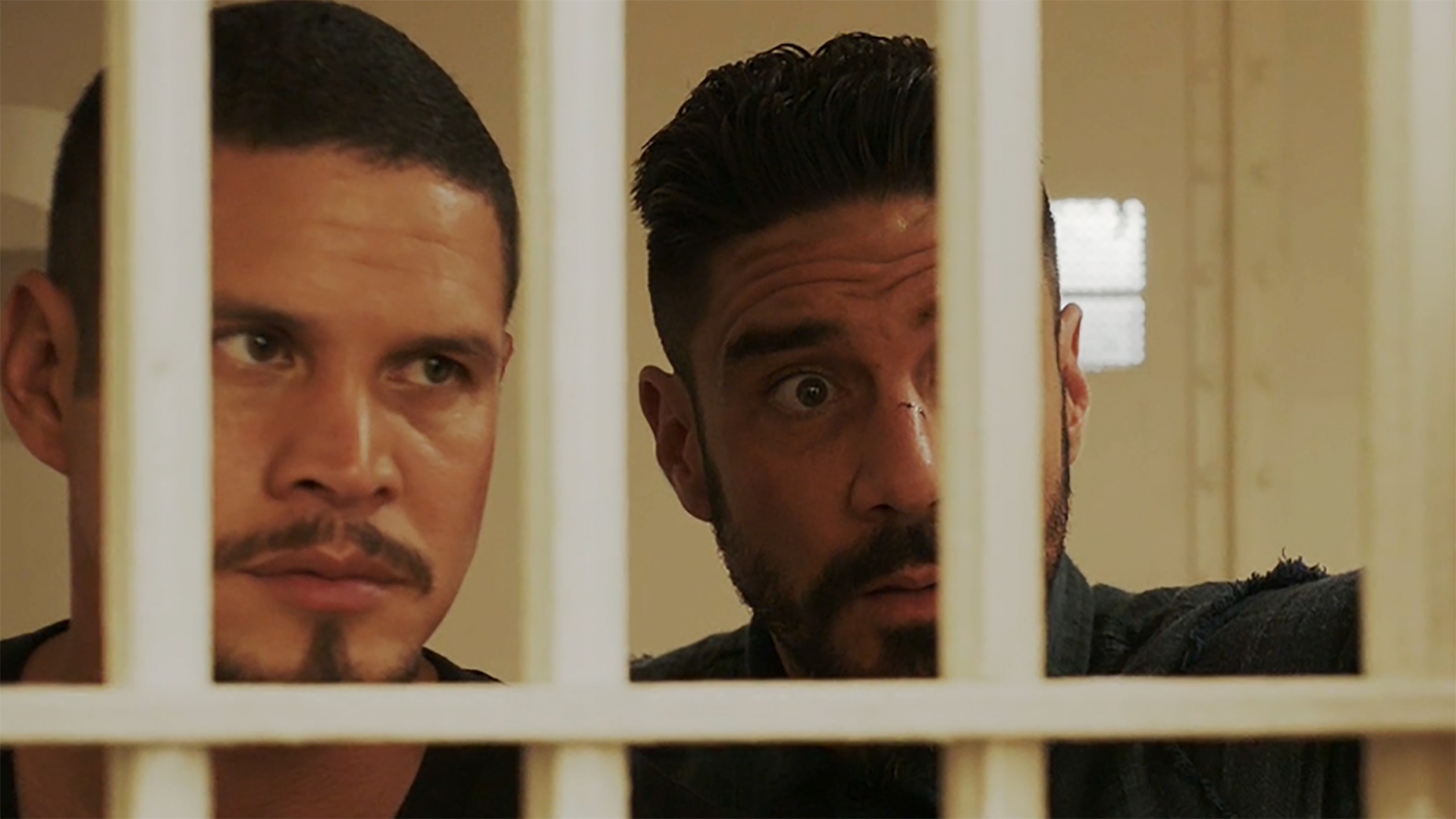 Photo: FX
From FX:
The bond of the Reyes blood is fractured, and the Galindo family decides to cut
their losses.
—
The Rookie
"The Good, the Bad and the Ugly" – Season 1, Episode 3
Tues Oct 30 – 10PM
On ABC
The Rookie is asking whether people are ever inherently good and that might be the mix of escape and examination we all need this week.
The Rookie airs tomorrow night, only on ABC.
From ABC:
After Nolan and Talia lose control of a crime scene, they begin to debate whether people are fundamentally good or bad and what that means for a police officer. Meanwhile, Lucy is concerned Tim is enabling his wife's destructive behavior and not taking care of himself.
—
CHICAGO MED
"Lesser of Two Evils" – Season 4, Episode 6
Wed Oct 31 – 9PM
On NBC
New episodes of Chicago Med air every Wednesday on NBC.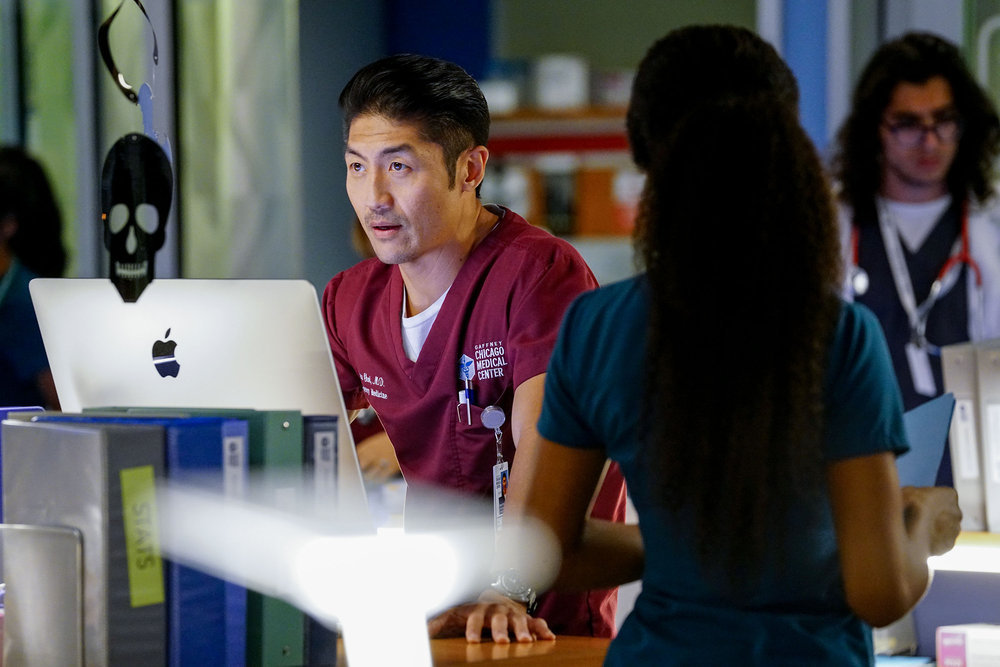 Photo by: Elizabeth Sisson/NBC
From NBC:
Dr. Manning and Dr. Halstead become skeptical of a patient's injuries when the victim of a car accident is brought into the hospital. Ethan and April have a difficult time understanding Emily's attachment to her boyfriend despite recent developments. Will and Natalie brace for their joint bachelor/bachelorette party.
—
THE GOOD PLACE
"A Fractured Inheritance" – Season 3, Episode 6
Thurs Nov 1 – 8:30PM
On NBC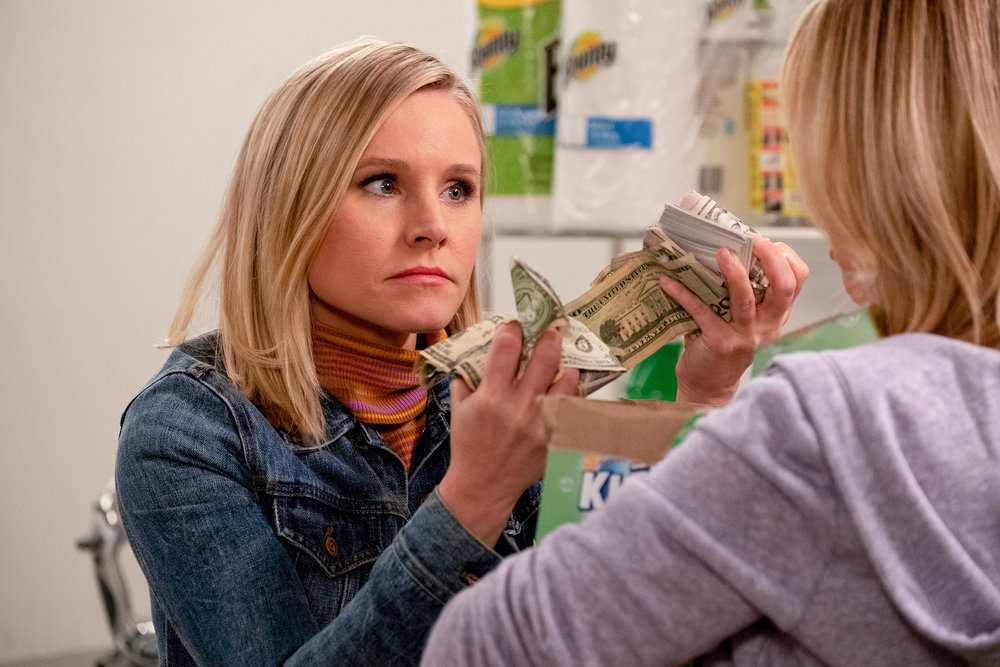 Photo by: Colleen Hayes/NBC
**idobi rated: ❤️❤️**
The Good Place has always been a fascinating portrayal of found family. This week however they're looking at the relatives our crew got stuck with. Eleanor (Kristen Bell) and Tahani (Jameela Jamil) come to realize their past perceptions about their families might not be what the thought—when are they ever? Not only have our main four changed but things have changed for their loved ones (or love-to-hate ones) on earth too. These realizations come with a punch to the feels—The Good Place is going after our hearts by tapping into what shaped our characters into the reformed trash bags and former mean giraffes they are today. Even if Eleanor doesn't quite believe she missed something…or Tahani can't accept that her sister got the good eyebrows gene. Meanwhile, Michael (Ted Danson) is trying his best to be open and honest with the humans, which means the truth-bombs are primed and ready to explode. There are so many more layers to these characters yet to be peeled back so each new reveal has us screaming at NBC for fooling us once again (while we beg
for more).
Head back to The Good Place this Thursday on NBC.
From NBC:
Eleanor makes a startling discovery that tests her resolve, Tahani looks to make amends and Janet does some bonding.
—
Station 19
"Do a Little Harm" – Season 2, Episode 5
Thurs Nov 1 – 9PM
On ABC
Head back to Station 19 this Thursday on ABC.
From ABC:
Captain Sullivan continues his efforts to bring together the fire and police departments by hosting a training seminar that does not go as planned. Meanwhile, Ben and Miranda have an honest conversation about their marriage, leading Miranda to make a tough decision about their future.
—
I Feel Bad
"I'm Not Sentimental" – Season 1, Episode 7
Thurs Nov 1 – 9:30PM
On NBC
I Feel Bad airs every Thursday, only on NBC.
**idobi rated: ❤️❤️**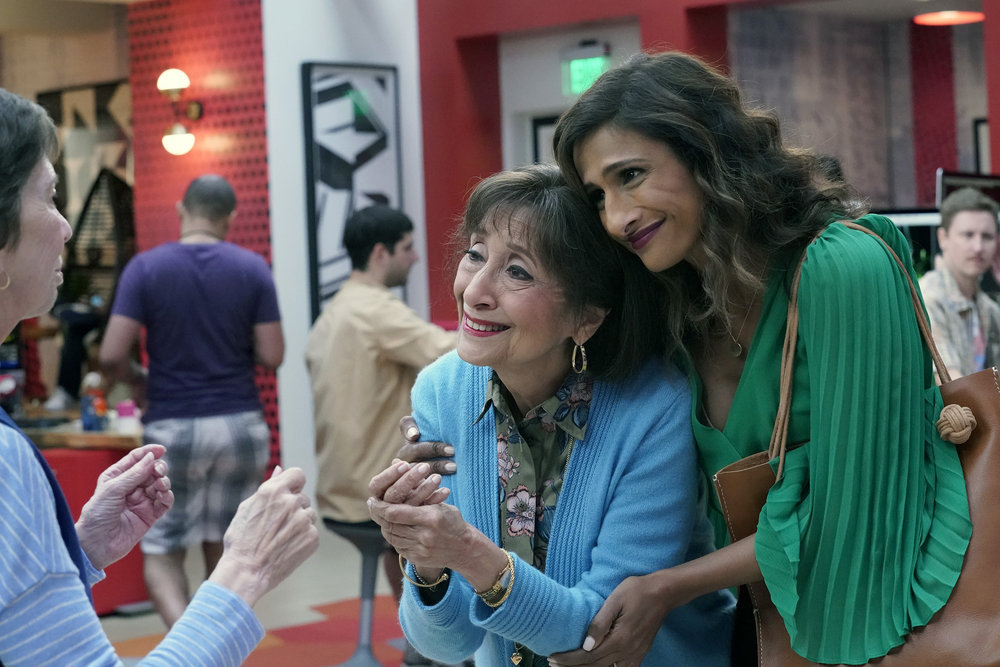 Photo by: Evans Vestal Ward/NBC
From NBC:
As their wedding anniversary approaches, David accuses Emet of being unsentimental, and she scrambles to prove him wrong. Lily and Louie write a play based on Emet's old diaries.
—
HOW TO GET AWAY WITH MURDER
"We Can Find Him" – Season 5, Episode 6
Thurs Nov 1 – 10PM
On ABC
Watch How to Get Away With Murder this Thursday on ABC.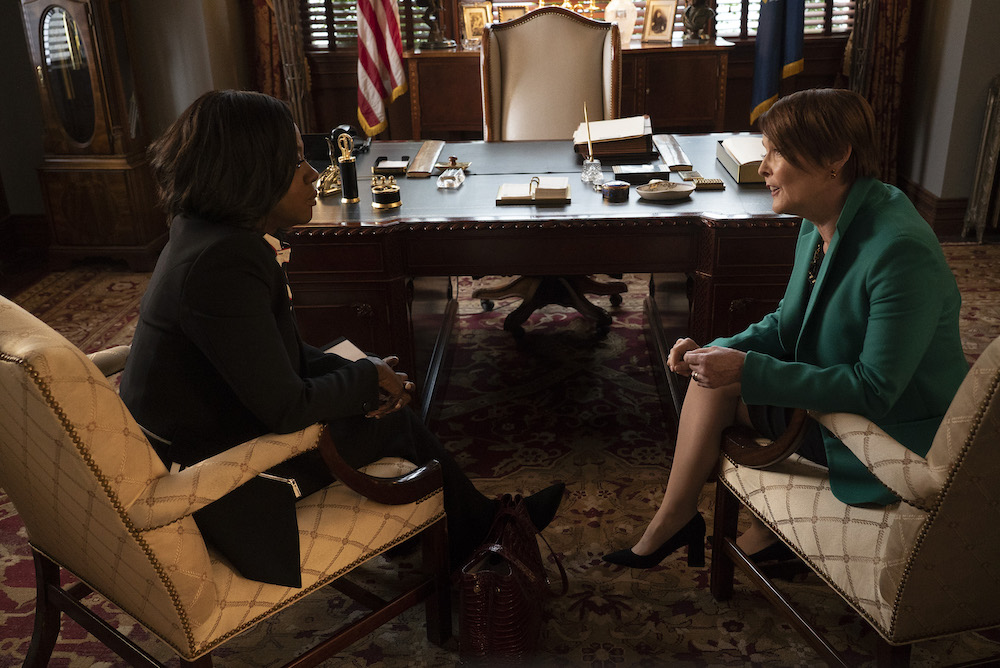 Photo: 

ABC/Mitch Haaseth
From ABC:
Annalise receives a call from Governor Birkhead, and she's forced to weigh an interesting offer, while Bonnie reunites with her sister looking for answers from what happened years ago. Connor and Oliver try to keep their cool while their mothers are in town helping with wedding plans, and Tegan surprisingly enlists Laurel's help on a big case at the firm.
—
House of Cards
Season 6
Fri Nov 2
On Netflix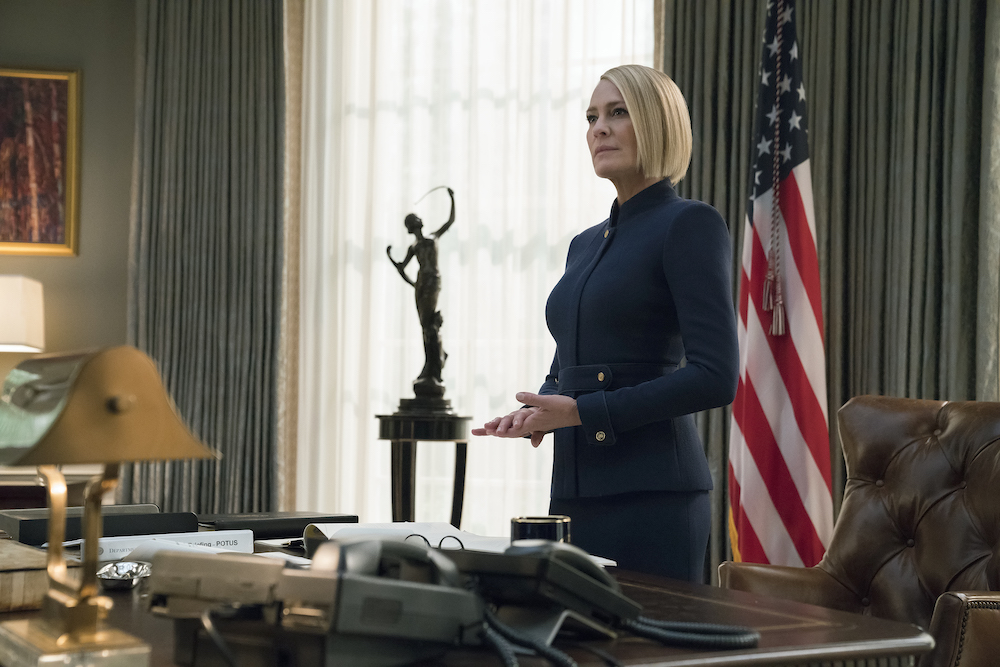 Photo: David Giesbrecht/Netflix
House of Cards season 6 opens with a list of threats against the new Madam President (Robin Wright). The words, though they're read dispassionately, cut deep and will resonate with anyone paying attention to the real world news. Say what you will about this show, House of Cards never lost its razor-sharp parallel to the politics of today. Claire was always the most fascinating character and her transition to President and widow is done well, dismissing Francis, and in turn Kevin Spacey, decisively. Although his ghost does haunt the storylines—when Claire keeps hearing two knocks on the wall in the White House, the same patten Francis used to make with his insignia ring, it is chilling—but her actions are what will enthral you. Season 6 also brings in a plethora of storylines to hold your attention and feels like a return to the stellar form of the first few seasons. You won't be able to tear your eyes from the screen, especially watching Claire's interactions with Catherine Durant (Jayne Atkinson) and Jane Davis (Patricia Clarkson). The women of the show move pieces on a chessboard and nobody comes out without sacrificing parts of themselves. Doug's (Michael Kelly) redemption arc has been a slow burn but with this season you'll feel the fire of how far he's fallen. There's nowhere left to go but our characters are at their best when backed into a corner. House of Cards may be bowing out but it's not going to go out without a standing ovation.
House of Cards season 6 comes to Netflix this Friday.
From Netflix:
Golden Globe winner and Emmy Award nominee Robin Wright returns as President of the United States in the sixth and final season of the award-winning landmark series House of Cards. Wright is joined by Academy Award® nominees Diane Lane and Greg Kinnear as well as Cody Fern this season alongside Emmy Award nominee Michael Kelly, Jayne Atkinson, Academy Award® nominee Patricia Clarkson, Emmy Award Nominee Constance Zimmer, Derek Cecil, Campbell Scott and Boris McGiver. House of Cards executive producers are Melissa James Gibson, Frank Pugliese, Robin Wright, David Fincher, Joshua Donen, Dana Brunetti, Eric Roth, Michael Dobbs and Andrew Davies. The series was created by Beau Willimon and is produced by Donen/Fincher/Roth, with MRC as the studio, for Netflix.
—
Patriot Act with Hasan Minhaj
Series premiere
Sun Oct 28
On Netflix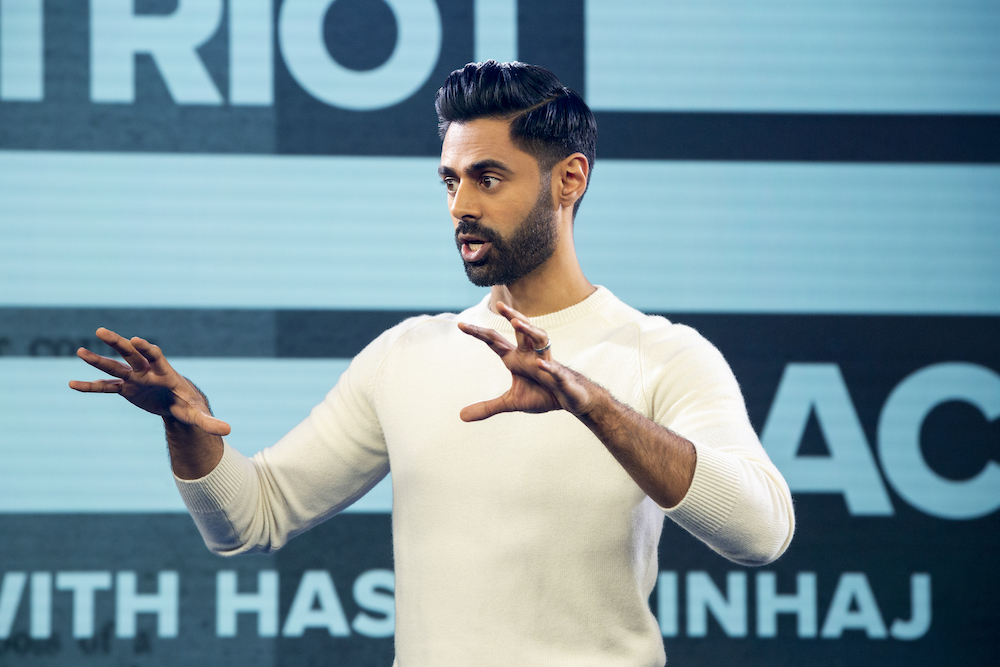 Photo: 

Cara Howe/Netflix
**idobi rated: ❤️❤️**
Shout out to Hasan Minhaj and his new comedy-news show Patriot Act for doing one of the most horrifying things most Americans have seen in a long time…FACT CHECKING…and more frighteningly making the TRUTH accessible to the masses. For someone who compares his show to a Bruno Mars Super Bowl halftime show (if Bruno performed a TED Talk on Netflix ), Minhaj charms his way around the news and says what we're all thinking (if we're thinking in the first place)—with plenty of salt and his own hilarious twist. Yup. Patriot Act with Hasan Minhaj is about to scare us straight just in time for Halloween…and the midterms.  
Stream new episodes of Patriot Act with Hasan Minhaj
every Sunday on Netflix.
From Netflix:
Patriot Act with Hasan Minhaj will explore the modern cultural and political landscape with depth and sincerity. Each week, Minhaj will bring his unique
comedic voice and storytelling skill to investigate the larger trends shaping our fragmented world.
—
Homecoming
Series premiere
Fri Nov 2
On Amazon Prime
Stream the premiere of Homecoming this Friday on Amazon Prime.
From Amazon:
Good intentions. Erratic bosses. Mounting paranoia. Unforeseen consequences spiraling out of control. Heidi (Julia Roberts) works at Homecoming, a facility helping soldiers transition to civilian life. Years later she has started a new life, when the Department of Defense questions why she left Homecoming. Heidi realizes there's a whole other story behind the one she's been telling herself.
—
Doctor Who
"The Tsuranga Conundrum" – Season 11, Episode 5
Sun Oct Nov 4 – 8PM
On BBC America
Doctor Who airs every Sunday on BBC America.
From BBC America:
Injured and stranded in the wilds of a far-flung galaxy, The Doctor, Yaz, Graham and Ryan must band together with a group of strangers to survive against one of the universe's most deadly and unusual creatures.
—
Outlander
"America the Beautiful" – Season 4 premiere
Sun Nov 4 – 8PM
On STARZ
Outlander returns to STARZ this Sunday.
From STARZ:
Claire and Jamie cross paths with Stephen Bonnet, a pirate and smuggler who enlists their help. Claire illuminates Jamie on some of America's history, leading him to wonder if it's possible for them to lay down roots.