This week: 9-1-1, DC's Legends of Tomorrow, The Conners, This Is Us, Mayans M.C., The Rookie, Chicago Med, The Good Place, Legacies, Station 19, I Feel Bad, How to Get Away with Murder, Chilling Adventures of Sabrina, Been So Long, Midnight, Texas,
Doctor Who, Patriot Act with Hasan Minhaj
9-1-1
"Dosed" – Season 2, Episode 6
Mon Oct 22 – 9PM
On FOX
9-1-1 airs every Monday, only on FOX.
From TV Guide:
The first responders race to the rescue of a crashed news copter and unwittingly become the subject of an eager reporter's first on-air assignment. Meanwhile, Bobby tries to deal with his daughter's death, as Athena prepares for May's homecoming dance. Then, Maddie struggles to let go of her fear of the past. Also, the team responds to emergencies at an eating contest, a bodybuilding competition and a toddler pageant.
—
DC's Legends of Tomorrow
"The Virgin Gary" – Season 4 premiere
Mon Oct 22 – 9PM
On The CW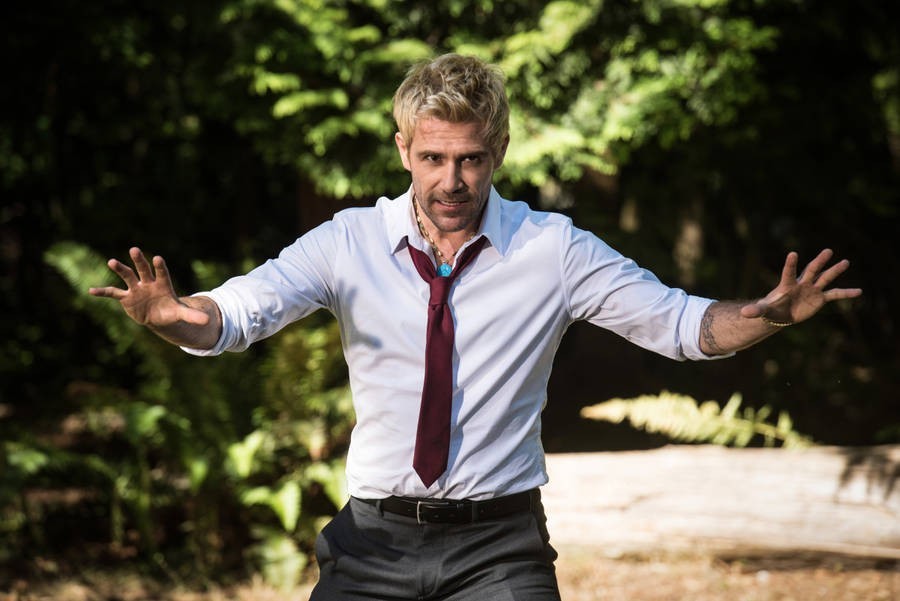 Photo: Dean Buscher/The CW
—
The Conners
"Tangled Up in Blue" – Season 1, Episode 2
Tues Oct 23 – 8PM
On ABC
Nah, nah the witch is dead. And hilarity in the way they killed her off. Three cheers for The Conners for doing what's right, ousting the racist, and moving on with dignity (and shade).
The Conners airs every Tuesday on ABC.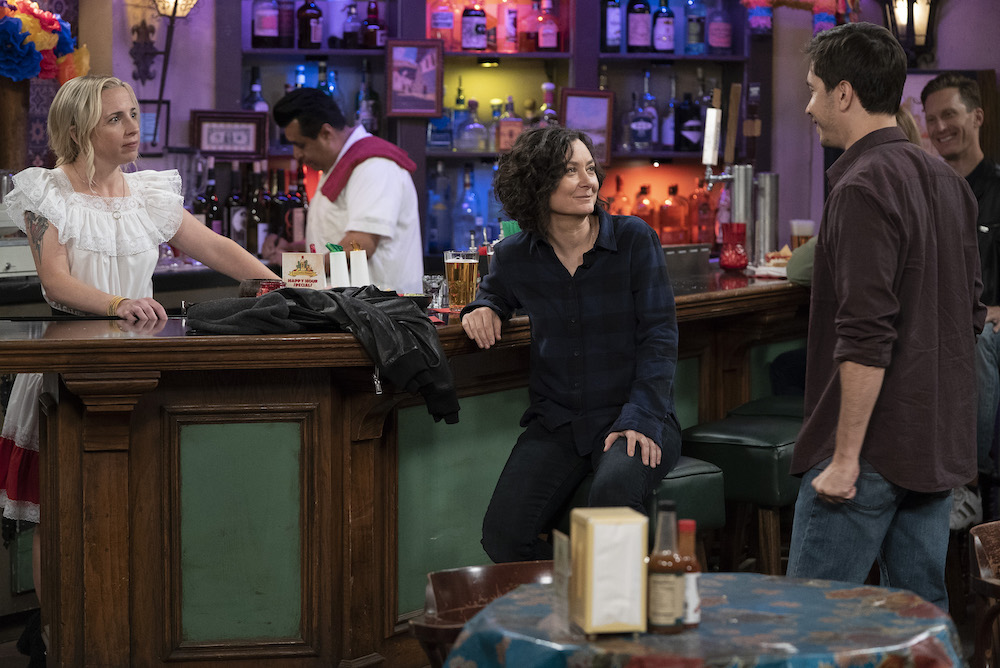 Photo: 

ABC/Eric McCandless
From ABC:
Darlene is in for one surprise after another when David introduces his girlfriend, Blue (Juliette Lewis), at a parent-teacher conference and mentions that Mark and Harris will be spending the weekend with them. Dan hires Becky to help out at work, but they both come to learn that she might need more help than she can offer.
—
THIS IS US
"Toby" – Season 3, Episode 5
Tues Oct 23 – 9PM
On NBC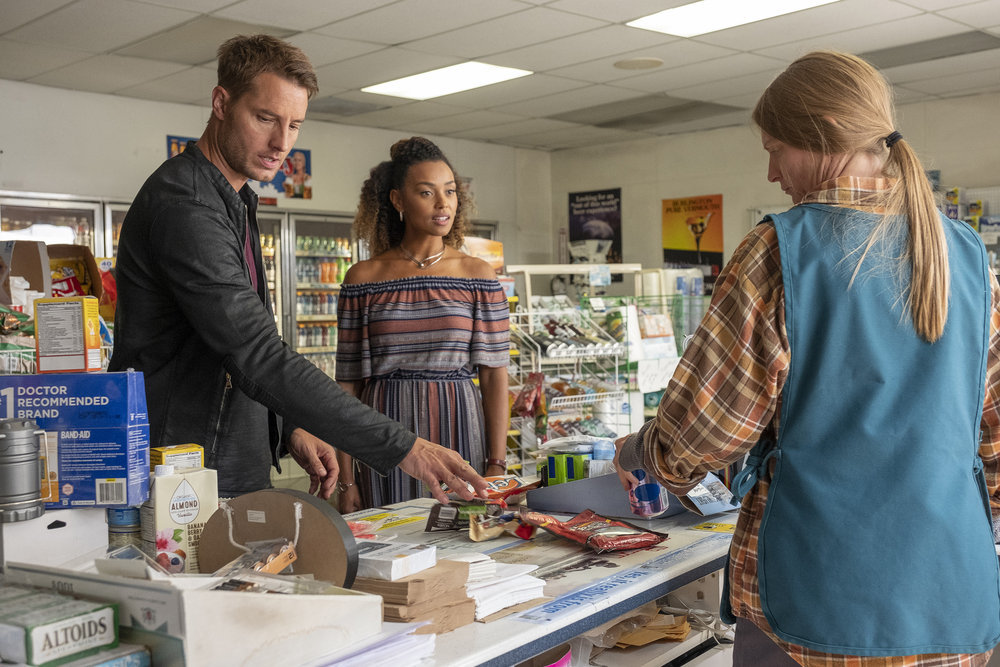 Photo by: Ron Batzdorff/NBC
**idobi rated: ❤️❤️**
If, like us, you're still not over the gut-punch of last week's episode, This Is Us is going to give you a breather…well, as much as this show can. The focus is mostly back on the Big Three this week. Randall (Sterling K. Brown) announces he's running for councilman for the 12th District but he'll face more obstacles than he realizes…especially as Beth (Susan Kelechi Watson) is the one who really needs his help right now. Toby's (Chris Sullivan) withdrawal from his meds is getting worse and Kate (Chrissy Metz) is only beginning to see how bad the effects are. Kevin (Justin Hartley) is still looking into Jack's past (Milo Ventimiglia) and reaches out to an old friend. The Big Three are looking for answers in different places but what This Is Us has proven time and again is that those answers come to them in the most unexpected and heart-wrenching ways.
Tune in to This Is Us tomorrow on NBC.
From NBC:
Kate and Toby try to keep busy while waiting for big news. Randall embarks on a new journey. Kevin meets someone from his father's past.
—
MAYANS M.C.
"Rata/Ch'o" – Season 1, Episode 7
Tues Oct 23 – 10PM
On FX
Get into Mayans M.C. every Tuesday on FX.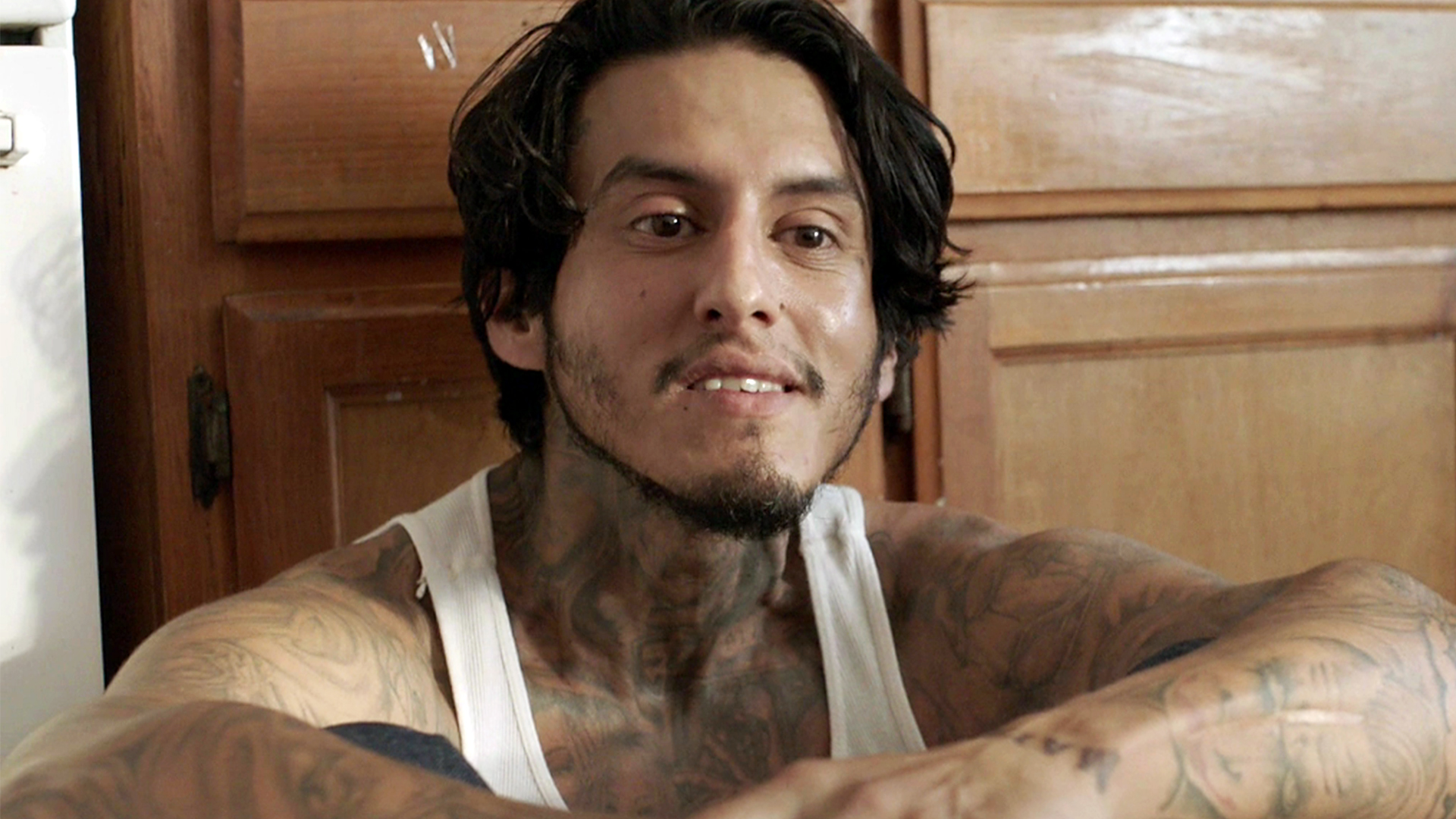 Photo: FX
From FX:
EZ's past continues to haunt him, but present horrors give him a new perspective.
—
The Rookie
"Crash Course" – Season 1, Episode 2
Tues Oct 23 – 10PM
On ABC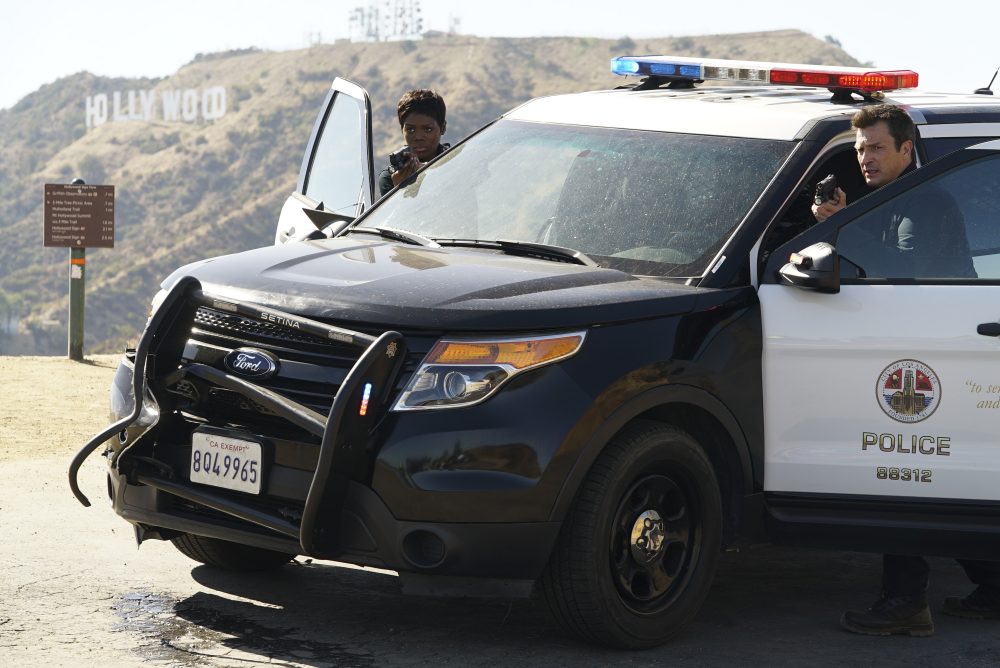 Photo: ABC/Eric McCandless
Hell hath no fury like a woman scorned. The Rookie is diving in headfirst and showcasing all the different kinds of police work—not just the dramatic shootouts and fiery car chases (although there are still plenty to thrill you). Our newbie recruit John Nolan (Nathan Fillion) has to deal with a runaway bride and his instincts get in the way when reality isn't what it seems. Talia's (Afton Williamson) promotion is on the line if her rookie doesn't shape up fast and this week's episode is a real test of judgement. But while Nolan may be new to the police game, he deals out life advice everyone should listen to (but who on the team is going to?). Both Fillion and Williamson bring incredible depth to their characters and we're already rooting for them…and Lucy (Melissa O'Neil)…and Jackson (Titus Makin Jr.) too…okay, we're on the edge of our seats hoping each rookie will make it through the tests that they know are happening…and the ones they're not aware they're taking yet. Damn, The Rookie has got us hooked!
The Rookie airs tomorrow night, only on ABC.
From ABC:
Talia forces Nolan to confront his personal moral instincts in order to be a good cop after he encounters a kidnapping victim. Meanwhile, Lucy is temporarily placed with a new training officer who tests her patience, and Jackson must confront his failures head-on if he wants to be an officer.
—
CHICAGO MED
"What You Don't Know" – Season 4, Episode 5
Wed Oct 24 – 9PM
On NBC
New episodes of Chicago Med air every Wednesday on NBC.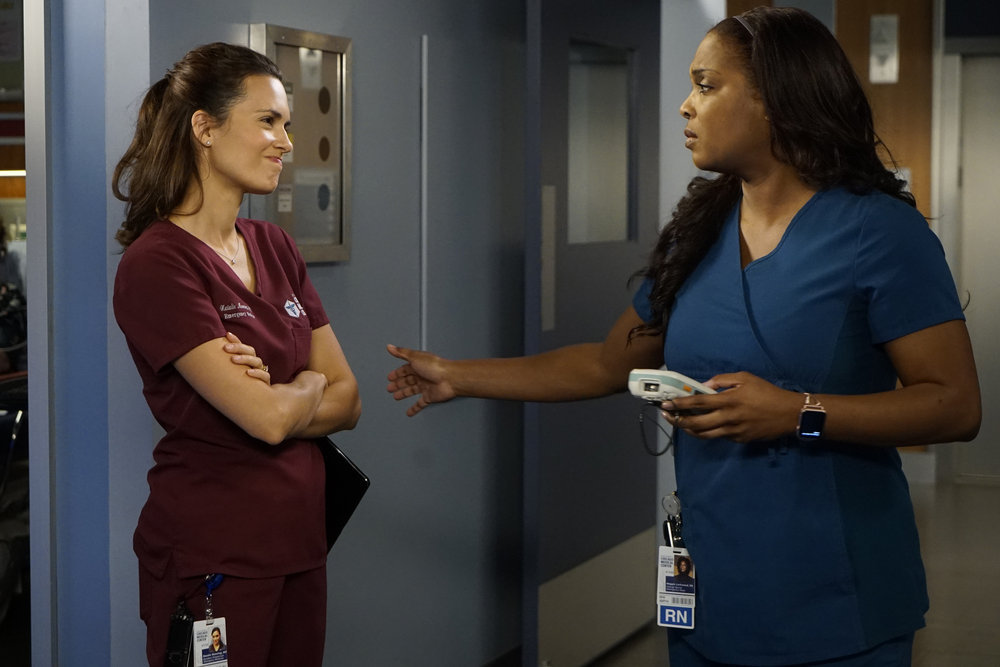 Photo by: Elizabeth Sisson/NBC
From NBC:
When things become complicated, Will is forced to lie to Natalie. Ethan and April find out some compromising information about Emily's boyfriend and Ava is unsure of what to do with a patient who is refusing treatment.
—
THE GOOD PLACE
"The Ballad of Donkey Doug" – Season 3, Episode 5
Thurs Oct 25 – 8:30PM
On NBC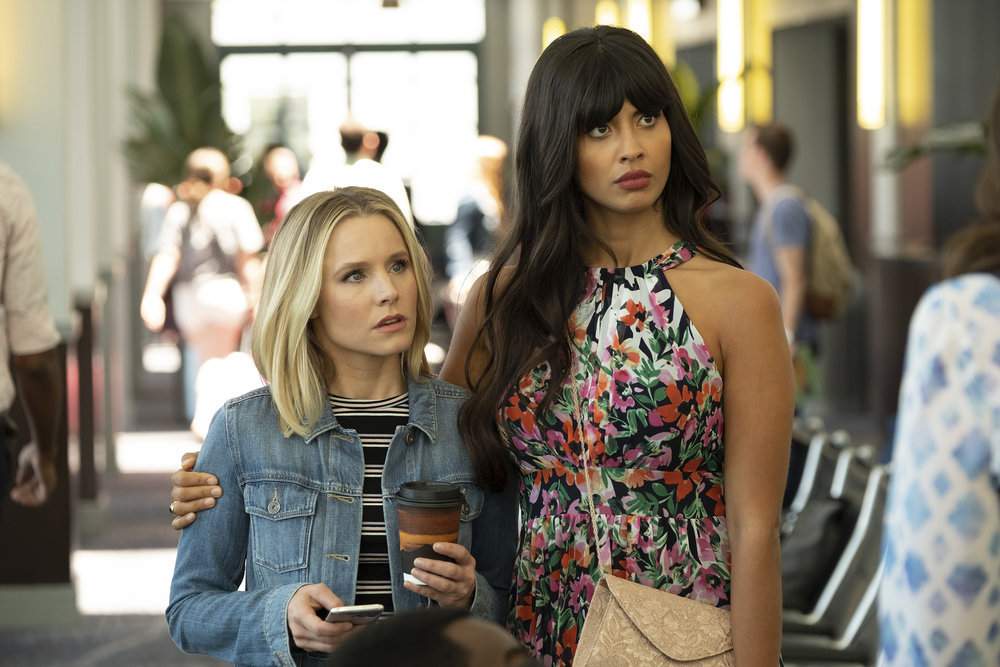 Photo by: Colleen Hayes/NBC
**idobi rated: ❤️❤️**
Now the humans know the deal with the afterlife there's really only one thing to do…go to Florida. Wait, what? Isn't that basically the gateway to Hell? Jason (Manny Jacinto) heads home on a mission to save his boys from eternal damnation—of course he can't go unsupervised so Tahani (Jameela Jamil) and Michael (Ted Danson) join him. We get to see Pillboi (Eugene Cordero) and Donkey Doug (Mitch Narito) again, which means we finally get an explanation for why Jason is…Jason. Y'all ain't ready this week's surprises. Meanwhile Chidi (William Jackson Harper) needs to decide his next steps with Simone (Kirby Howell-Baptiste) now that he knows he's, well, doomed. Bing! Enter Janet (D'Arcy Carden) to help him…and Eleanor (Kristen Bell) to mess with him as they test Chidi's social skills through a simulator straight out of the Bad Place. Watching the show's dynamics shift in such bizarre ways is fascinating and also incredibly entertaining—you never know where the writers will take you next but one thing's for sure, it's that these characters will continue to shine…in their own, weird ways…and find their way back to each other. By this point you'll be so invested in their (after)lives that you'll delight in any revelation from each of their pasts (even Tahani's name-dropping is endearing at this point). You'll probably also scream in frustration because you have to wait a whole week to figure out just how the show forked with you this time. Please, The Good Place, we know time is essentially all Jeremy Bearimy now, can we fast-forward to Thursday?
Head back to The Good Place this Thursday on NBC.
From NBC:
Jason visits with some people from his past while Chidi gets help in resolving a problem.
—
Legacies
"This is the Part Where You Run" – Series premiere
Thurs Oct 25 – 9PM
On The CW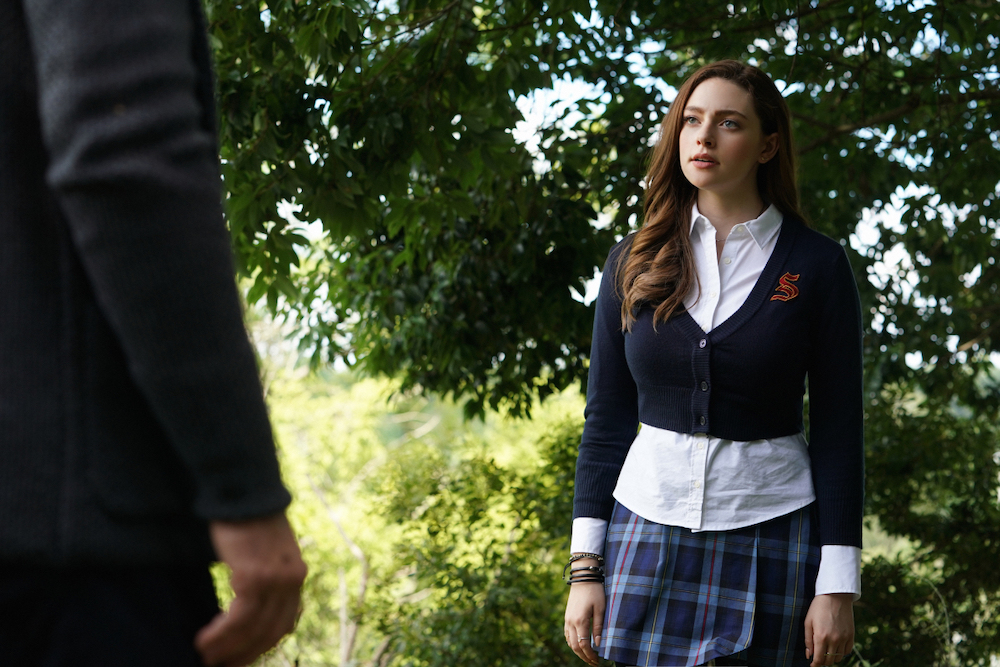 Photo: The CW
—
Station 19
"Lost and Found" – Season 2, Episode 4
Thurs Oct 25 – 9PM
On ABC
Head back to Station 19 this Thursday on ABC.
From ABC:
Everyone is less than enthusiastic when Sullivan assigns each member of the crew a specialty skill to learn. During a house call, Ryan is caught off guard when he comes face-to-face with someone from his past; and Sullivan, Andy and Maya handle a structure fire in a derelict building.
—
I Feel Bad
"I'm a Massive Hypocrite" – Season 1, Episode 6
Thurs Oct 25 – 9:30PM
On NBC
I Feel Bad airs every Thursday, only on NBC.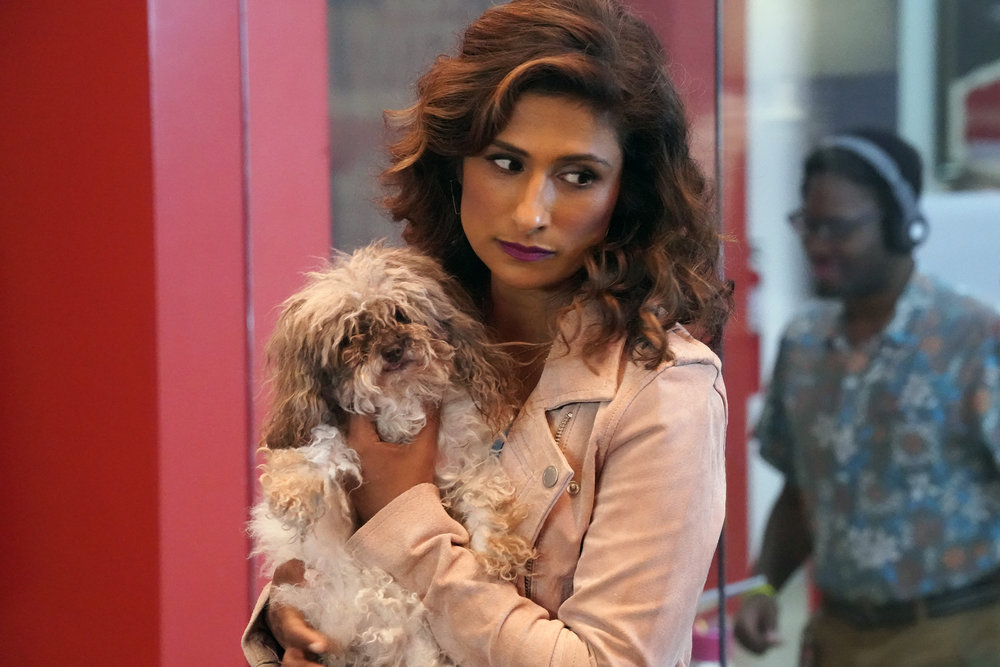 Photo by: Evans Vestal Ward/NBC
From NBC:
After hearing Lily and a friend make fun of Louie, Emet worries her daughter is becoming a snob and thinks it would benefit Lily to spend more time with her brother. Emet's own hypocrisy comes to light when she can't bear to be around her own annoying cousin, Leena.
—
HOW TO GET AWAY WITH MURDER
"It Was the Worst Day of My Life" – Season 5, Episode 5
Thurs Oct 25 – 10PM
On ABC
Watch How to Get Away With Murder this Thursday on ABC.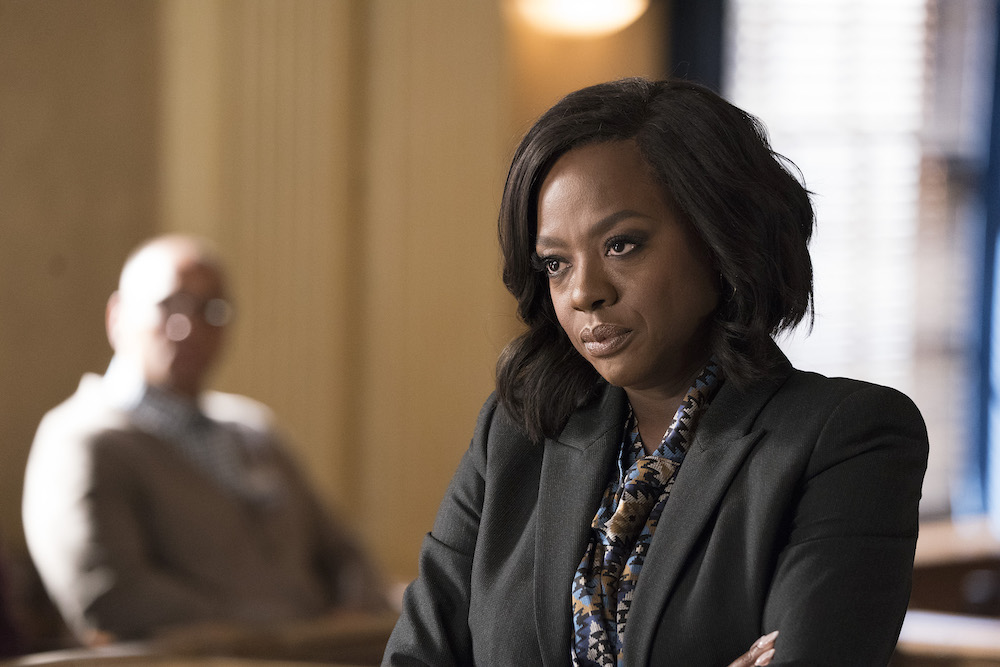 Photo: 

ABC/Mitch Haaseth
From ABC:
After Annalise chooses Gabriel as her second chair, the unexpected duo puts all of their efforts into Nate Sr.'s murder re-trial as they try to convince a jury to grant an insanity plea. Meanwhile, Bonnie struggles to rebound after a dark part of her past resurfaces.
—
Chilling Adventures of Sabrina
Series premiere
Fri Oct 26
On Netflix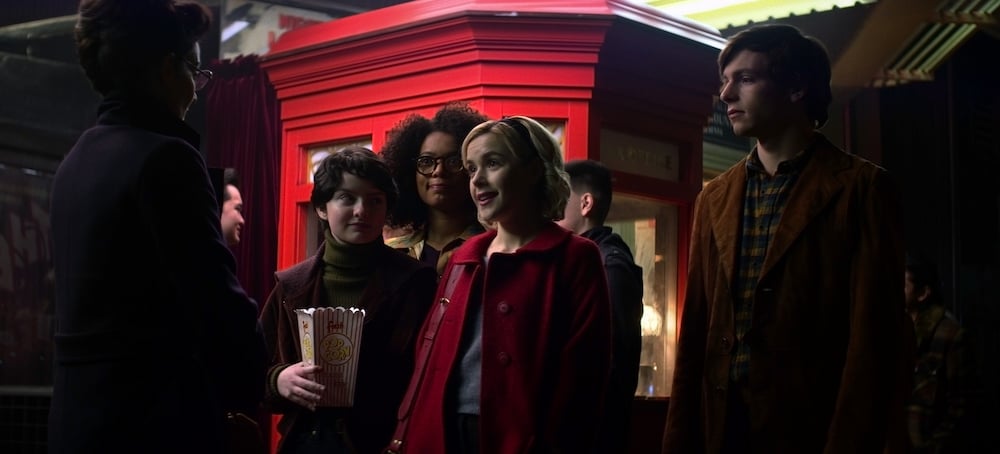 Photo: Courtesy of Netflix
Double, double, toil and trouble, Chilling Adventures of Sabrina brings a new generation of witches to fight the patriarchy and Satan (or to praise him—could go either way). From the twisted minds of the creators of Riverdale, we are re-introduced to Sabrina Spellman (Kiernan Shipka), originally created by George Gladir and Dan DeCarlo for Archie Comics. In this incarnation Sabrina is a semi-popular, not-having-it, high schooler, torn between the mortal and magical worlds. Humans we understand but The Church of Night is a world of dark power and satanic ritual that happens to be Sabrina's birthright. So yeah, Brina's Sweet Sixteen ain't gonna feature any cotton candy, more like invitations written in blood… With the stage set for teenage drama, magical shenanigans, and the terror of Beelzebub, Chilling Adventures of Sabrina has all you need for an enjoyable romp through the underworld and high-school… (read our [p]review here)
Summon Chilling Adventures of Sabrina to Netflix this Friday.
From Netflix:
Chilling Adventures of Sabrina imagines the origin and adventures of Sabrina the Teenage Witch as a dark coming-of-age story that traffics in horror, the occult and, of course, witchcraft. Tonally in the vein of Rosemary's Baby and The Exorcist, this adaptation finds Sabrina wrestling to reconcile her dual nature — half-witch, half-mortal — while standing against the evil forces that threaten her, her family and the daylight world humans inhabit.
—
Been So Long
Fri Oct 26
On Netflix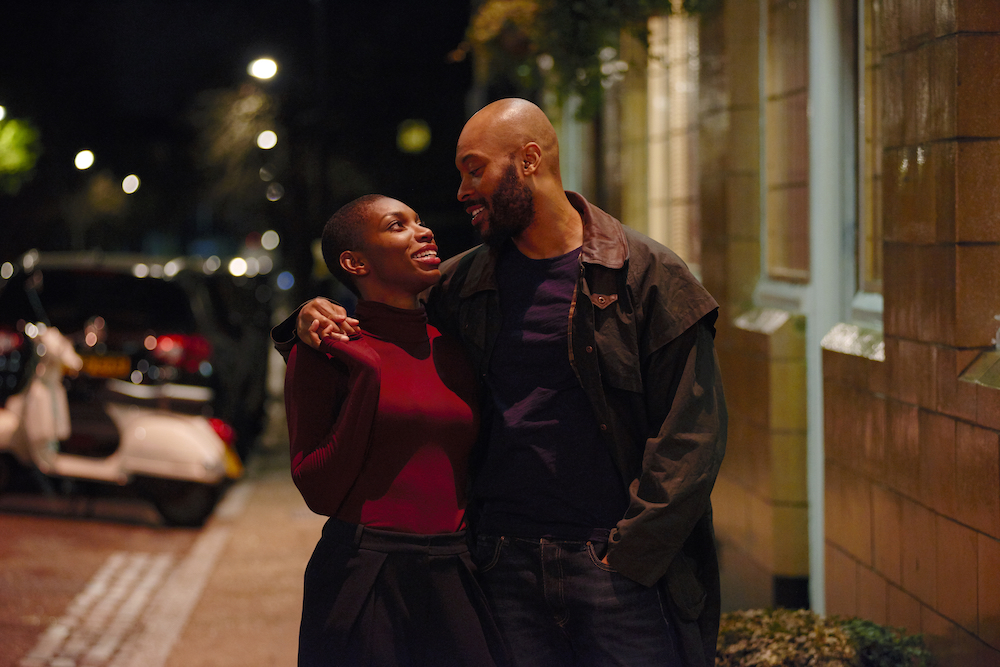 Photo: 

Rob Baker Ashton
Love is…love is…ferocious, kind, messy, and divine, and the beating heart of this film. Been So Long is a musical about falling in love that will make you fall in love with the vibrant colors of London's Camden and the myriad of stories held within it. Simone (Michaela Coel) is a single mom to the brightest little girl surrounded by her loving, if a little wild, mother Martina (Rakie Ayola) and best auntie friend Yvonne (Ronke Adekoluejo)—who'll body slam you then tickle you all before sauntering into the club. Raymond (Arinzé Kene) is the mysterious new guy who wants to take Simone out…but only in between the hours of 7am and 10pm thanks to his new ankle bracelet. He's a smooth talker and a storyteller but she cuts right through his BS to see the man he's trying to be. Through parent-child relationships, friendship and family, the film tackles a lot in under two hours and some of the storylines don't quite hit but the gorgeous vignettes and soulful songs will move you.
Stream Been So Long on Netflix on Friday.
From Netflix:
Romance, rage and revenge. Been So Long is a neon soaked, modern day romance set on the streets of London's musical hot-bed of Camden. We follow Simone (Michaela Coel), a dedicated single mother who, on a rare night on the town is charmed by a handsome yet troubled stranger, Raymond (Arinzé Kene), igniting old and new feelings. Set against the backdrop of an ever-changing city, Been So Long is a fresh take on love, life and moving on.
—
Midnight, Texas
"Head Games" – Season 2 premiere
Fri Oct 26 – 9PM
On NBC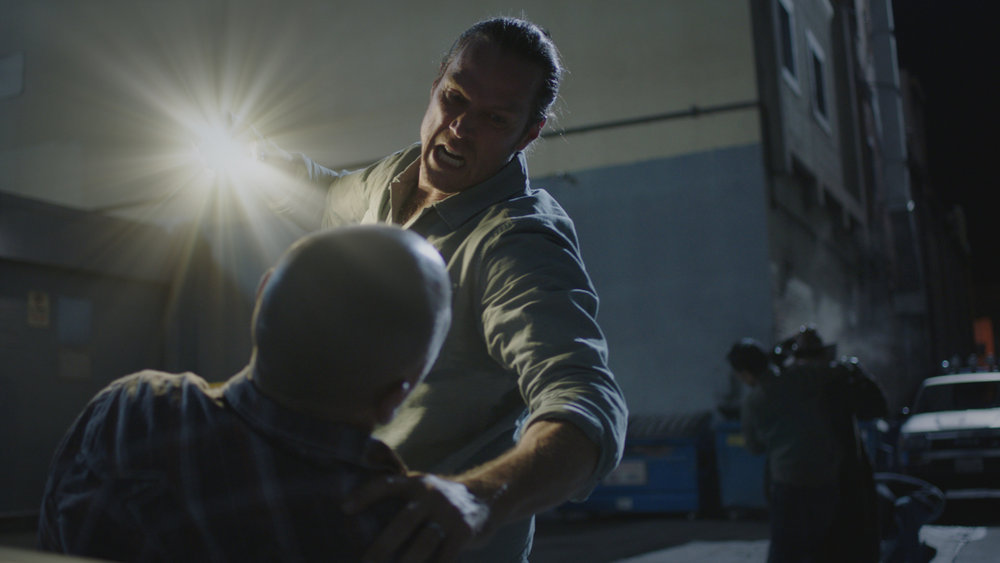 Photo by NBC
Nothing says dramatic like blue lighting, eerie music, and the return of Midnight, Texas. Season 2 wastes no time in getting steamy with some anti-gravity lovin', a new cult, and demonic possession. There's no such thing as a quiet day in Midnight, TX and the show is piling on the satanic tension which is at times a little too gruesome and will have you watching from behind the safety of your hands/pillow/couch. Manfred (François Arnaud) has some decisions to make…if he has time—or enough control over his own body—and he finds some advice in the unlikeliest of places. Well, likely, but seemingly impossible. Meanwhile the so-called "Healer Kai" (Nestor Carbonell) brings his cult following to Midnight and his preaching is so not legit—he's wearing Lululemon which is enough to get him written off in Olivia's (Arielle Kebbel) eyes—so our crew come out in force to scope him out. Before you even meet Kai you'll be creeped the F out but that's only the beginning of the storm brewing in town. The show is, as always, just a little too over-the-top but that doesn't mean you won't get sucked under—if you're into the paranormal with heart (literal and figurative) the intrigue of season 2's new arrivals will be enough to keep you going back for more.
Midnight, Texas returns for season 2 this Friday on NBC.
From NBC:
After shutting the veil to hell, The Midnighters finally settle into a semblance of normality— until the opening of a new hotel rocks their stability once again. Manfred deals with the consequences of 'taking-in' six demons. Joe makes a new friend.
—
Doctor Who
"Arachnids in the UK" – Season 11, Episode 4
Sun Oct 28 – 8PM
On BBC America
Doctor Who airs every Sunday on BBC America.
From BBC America:
The Doctor, Yaz, Graham and Ryan find their way back to Yorkshire and Yaz's family only to find something is stirring amidst the eight-legged arachnid population of Sheffield.
—
Patriot Act with Hasan Minhaj
Series premiere
Sun Oct 28
On Netflix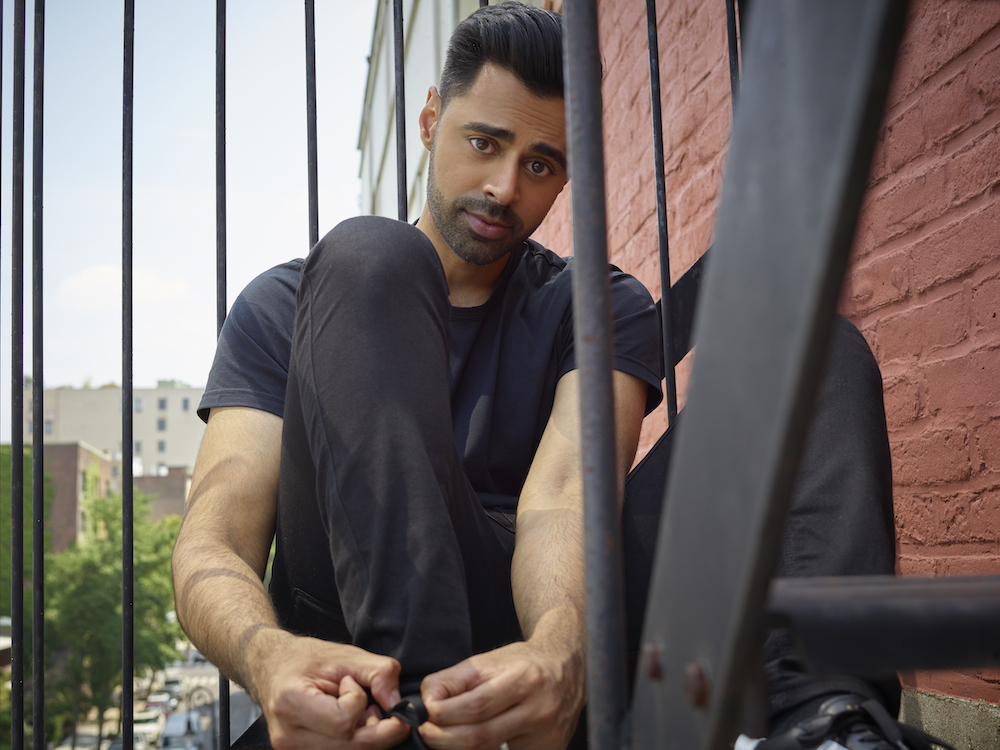 Photo: Mark Seliger / Netflix
The Daily Show's Hasan Minhaj is taking on politics and culture with his new Netflix comedy show Patriot Act and we can't get over how scary funny it looks. Seriously scary because of the current state of politics but seriously funny because Minhaj is a pro at handling headlines with his own deadpan brand of humor.
Stream new episodes of Patriot Act with Hasan Minhaj
every Sunday on Netflix.
From Netflix:
Patriot Act with Hasan Minhaj will explore the modern cultural and political landscape with depth and sincerity. Each week, Minhaj will bring his unique comedic voice and storytelling skill to investigate the larger trends shaping our fragmented world.