This week: Arrow, 9-1-1, The Kids Are Alright, Blackish, This Is Us, Splitting Up Together, Mayans M.C., The Rookie, Chicago Med,
The Good Place, Station 19, I Feel Bad, How to Get Away with Murder,
Marvel's Daredevil, Doctor Who
Arrow
"Inmate 4587" – Season 7 premiere
Mon Oct 15 – 8PM
On The CW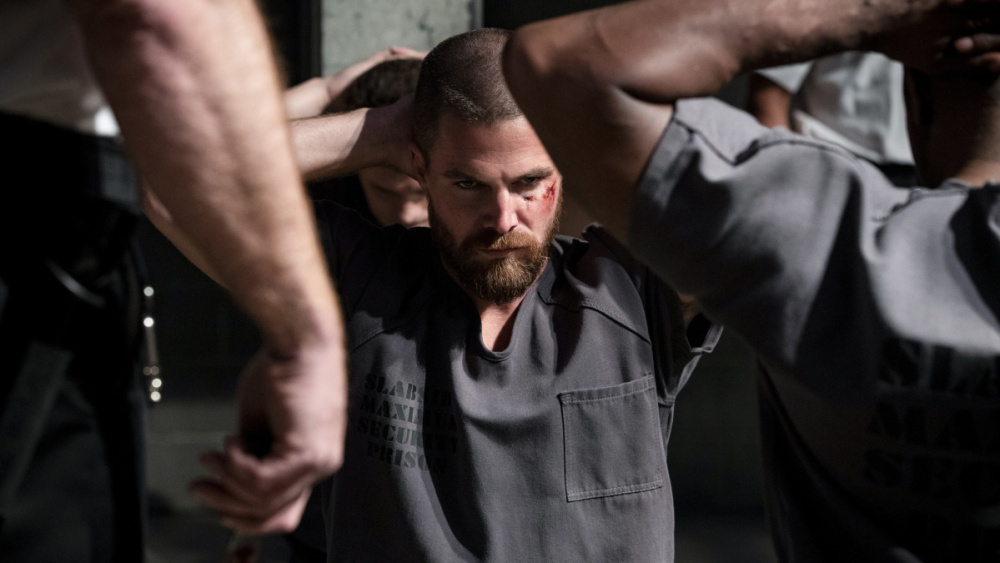 Photo: Jack Rowand/The CW
—
9-1-1
"Awful People" – Season 2, Episode 5
Mon Oct 15 – 9PM
On FOX
9-1-1 airs every Monday, only on FOX.
From TV Guide:
Wanting to see the faces behind the 9-1-1 calls, Maddie goes on a ride-along with Athena, while dealing with a seemingly "perfect" dispatcher back at the call center. Meanwhile, Hen must figure out how to save her family from permanently falling apart, and the first responders deal with emergencies both at a military funeral and a movie theater.
—
The Kids Are Alright
"Pilot" – Series premiere
Tues Oct 16 – 8:30PM
On ABC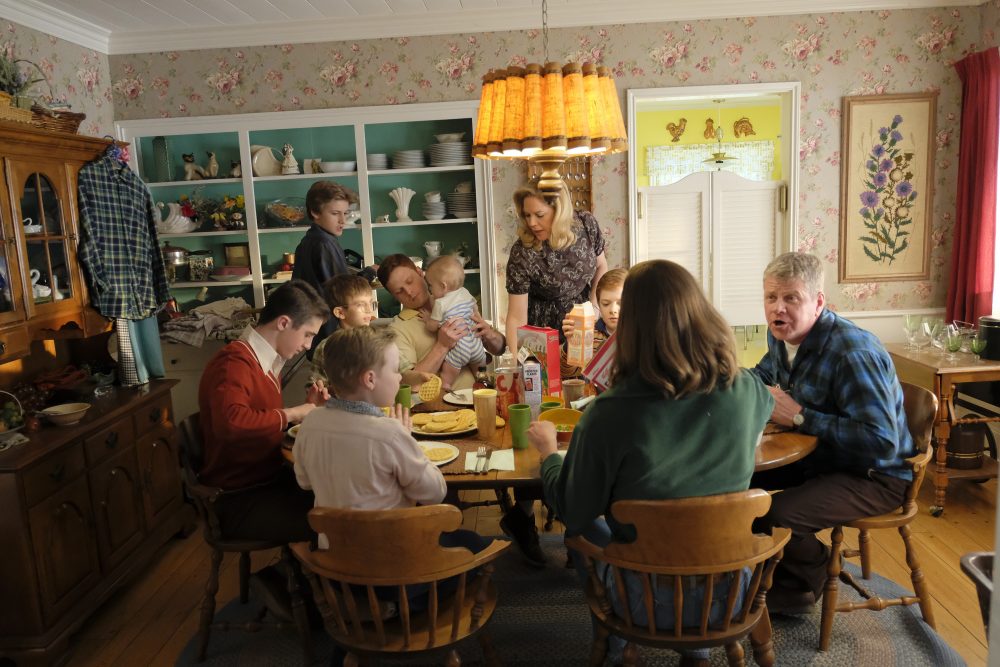 Photo: 

ABC/Tony Rivetti
ABC's newest sitcom uses a well known formula: Mix The Goldbergs and Eight is Enough, add in an Irish Catholic family household bursting at the seams with eight sons, and rewind back to the 1970s for maximum nostalgia. The Kids Are Alright is nothing groundbreaking but the show proves that, no matter the decade or setting, family dynamics and quirks are always relatable (and your brothers will always shove your face into the sandbox when your parents aren't watching). The series follows one of the sons, Timmy Cleary (Jack Gore), who has distinct middle child syndrome and wants to audition for a children's theater in Hollyweird. Unfortunately Timmy's parents don't have the bandwidth for any of their kids to be special—they're mostly set on their sons becoming members of the church. But when eldest son Lawrence (Sam Straley) comes back from college, and announces he's ready to leave the seminary, all hell breaks loose (and a few window screens break too). Mary McCormack plays the no-nonsense, no-bullshit mama bear who holds the family together, bringing both the outrageousness and the golden nostalgia of another era to the table. However, for a show targeted as an easy family watch there are too many storylines and characters to keep up with. The warm fuzzy feeling of a good old fashioned childhood is there at times but, with this much going on, you might just be left out in the cold.
The Kids Are Alright premieres on ABC tomorrow night.
From ABC:
Lawrence, the prodigal eldest Cleary son, returns home from the seminary and breaks the news to his family that he's dropping out for good, leaving Mike and Peggy upset and wondering why. Meanwhile, Timmy decides he wants to audition for a children's theatre production but when Peggy finds out where it's being held she forbids him from participating. Elsewhere, Eddie tries to keep his girlfriend a secret after Frank finds out and tries to blackmail him.
—
Black-ish
"Gap Year" – Season 5 premiere
Tues Oct 16 – 9PM
On ABC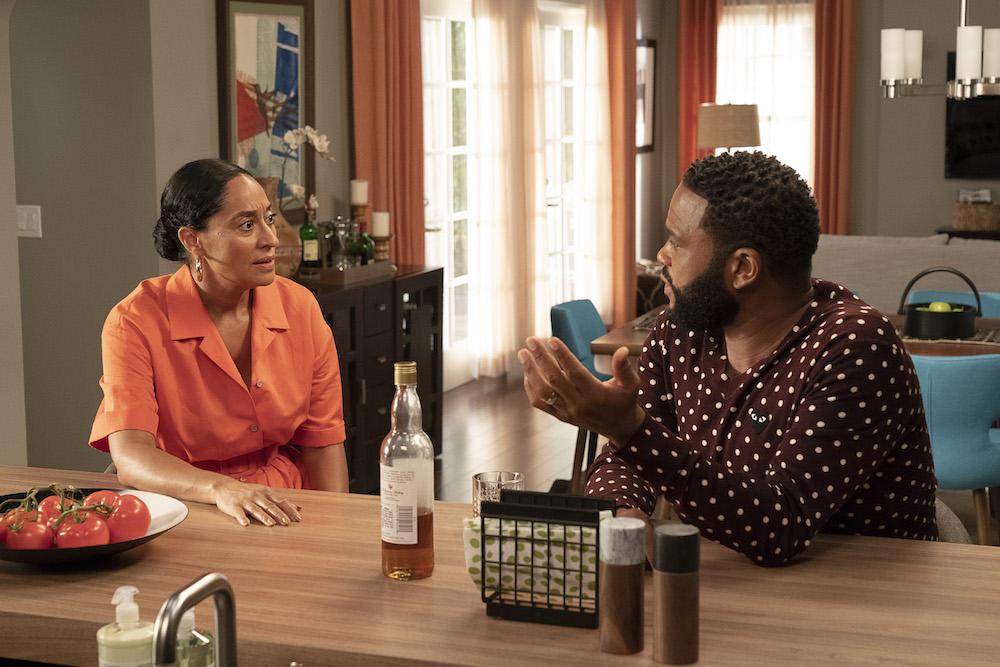 Photo: 

ABC/Ron Tom
Black-ish season 5 is coming in strong, playing out every parent's nightmare with finesse: Just when you think you've shipped another kid off to college, they turn around and say they ain't feeling it. When Junior (Marcus Scribner) announces he wants to take a gap year, the look on Dre (Anthony Anderson) and Bow's (Tracee Ellis Ross) faces is enough to have you crying with laughter. Just because Malia Obama took a gap year does not mean you can too! At least our fave parenting team are reunited (it feels so good) and trying to make it work…because they'll need to stick together to tackle this curveball. The return of Black-ish feels like a warm hug from our TV screen; we've missed the Johnson family and their ridiculous-ish ways.
Black-ish returns for season 5 tomorrow, only on ABC.
From ABC:
After dropping Junior off at college, Dre and Bow are beside themselves when they find him back at home announcing his decision to take a gap year. Meanwhile, Jack and Diane begin to question whether they should still be sharing a room.
—
THIS IS US
"Vietnam" – Season 3, Episode 4
Tues Oct 16 – 9PM
On NBC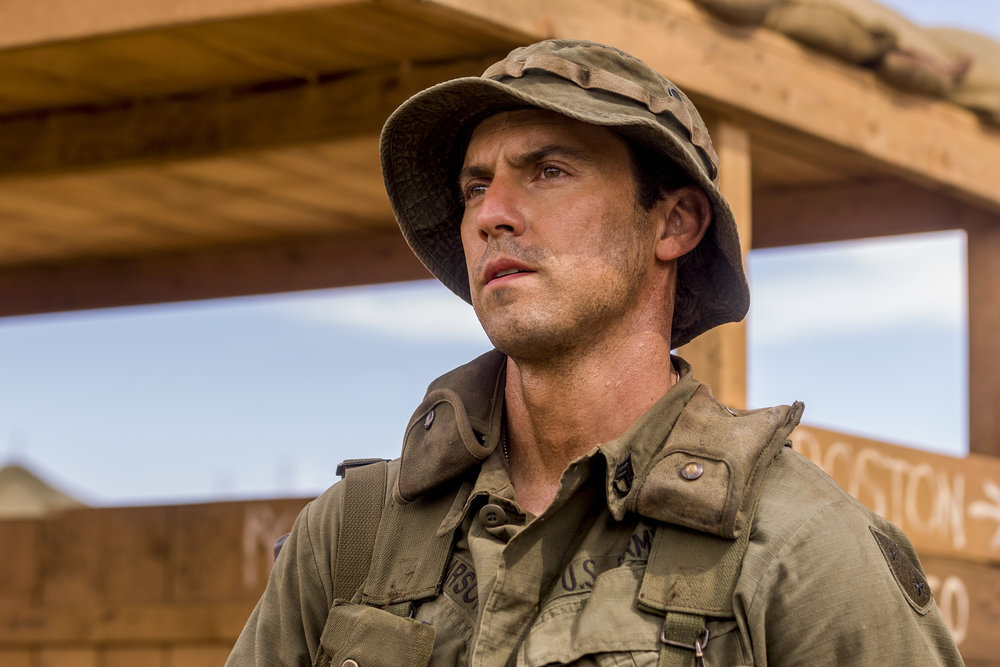 Photo by: Ron Batzdorff/NBC
**idobi rated: ❤️❤️**
This Is Us is going to untie that knot in our stomachs that we didn't want to think about: What happened to Jack (Milo Ventimiglia) in Vietnam? When Kevin (Justin Hartley) starts to research his father's time overseas he comes across some memories Jack kept locked away for a reason. The truth about Jack's secret brother Nicky is hanging over us all and it won't be revealed without some gut-wrenching flashbacks to a brutal time in American history. Season 3 of This Is Us is pushing boundaries of where a family-centric show can go, and how time and trauma can affect loved ones in ways you'd never expect. In just a few episodes, the show has added yet another layer to its rich tapestry of life in all its joys and heartbreaks.
Tune in to the return of This Is Us tomorrow on NBC.
From NBC:
A young Jack makes a decision that will impact the course of his life.
—
Splitting Up Together
"Sign Language" – Season 2 premiere
Tues Oct 16 – 9:30PM
On ABC
Splitting Up Together returns to ABC tomorrow night.
From ABC:
The morning after Lena and Martin sleep together, Lena searches for signs that they are or aren't meant to be a couple. Their relationship is put to the test after she organizes a romantic beach getaway and it becomes apparent what's meant to be. Meanwhile, Arthur and Camille trail Lisa Apple, hoping to determine if she is pregnant with Martin's baby. Elsewhere, Maya struggles to decide if she should tell her new boyfriend, Frank, about her pregnancy.
—
MAYANS M.C.
"Cucaracha/K'uruch" – Season 1, Episode 6
Tues Oct 16 – 10PM
On FX
Get into Mayans M.C. every Tuesday on FX.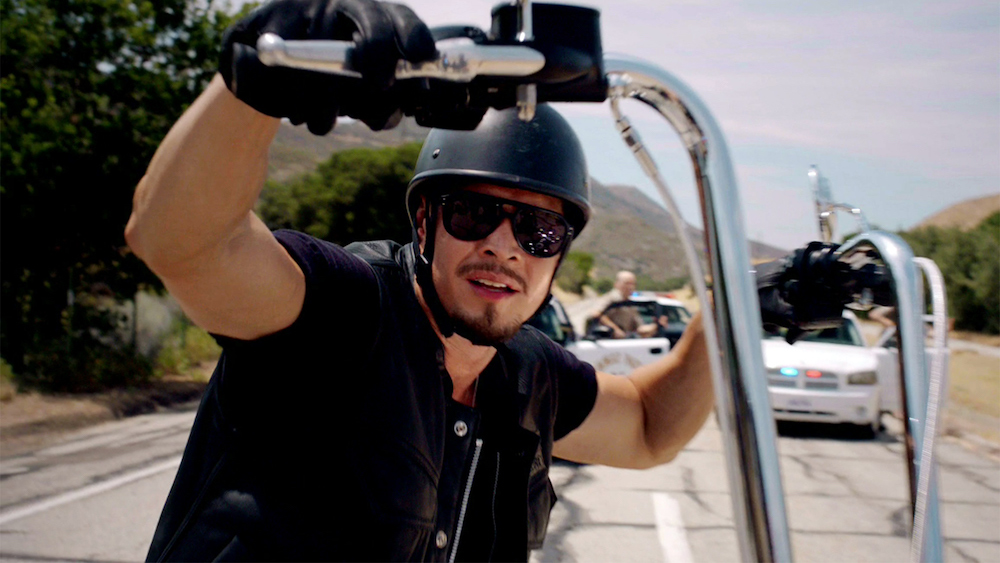 Photo: FX
From FX:
New secrets are brought to light, putting the M.C. at odds.
—
The Rookie
"Pilot" – Series premiere
Tues Oct 16 – 10PM
On ABC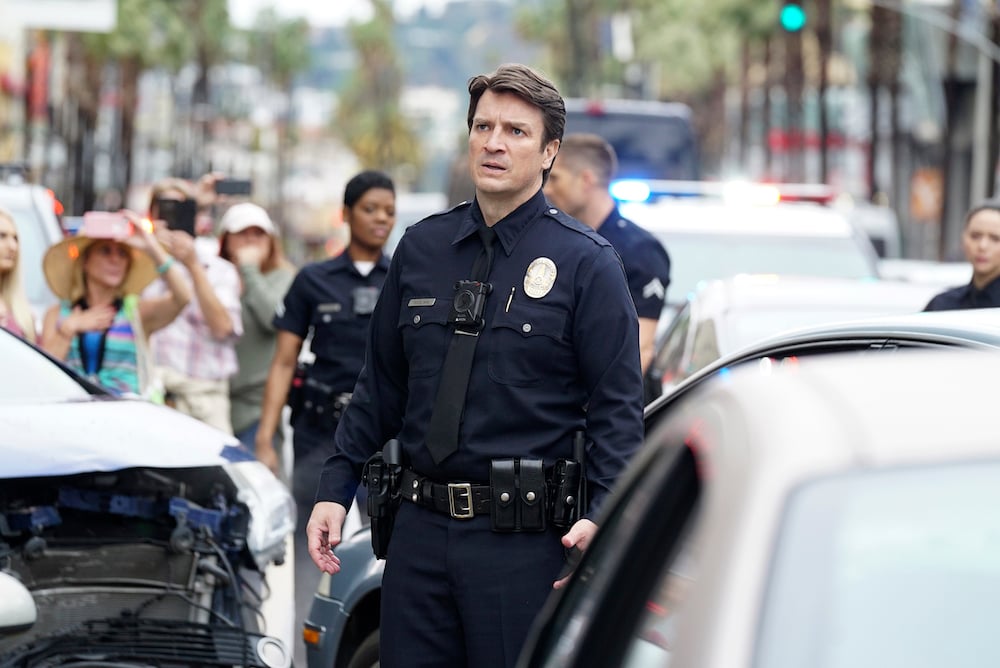 Photo: ABC/Eric McCandless
Amongst all the detective shows launching this pilot season, The Rookie is one to watch for. Nathan Fillion leads the show as the newest old guy on the block, John Nolan, a recently divorced 40-something who decides to become a cop. Some call him a walking midlife crisis, others just call him old as hell. What Fillion does is inject fresh life into the police drama formula. Not only is his character Nolan endearing but also a bit of a wild card and totally inspiring because of it. With support from his new partner on the beat, Officer Bishop (played wonderfully by Afton Williamson), the two take the streets of LA by surprise. Wisdom and novelty collide to bring a well-tuned balance and great chemistry between them. What starts out as an epiphany for our leading man turns into a journey of self-discovery; Nolan's knee-jerk reaction to become a cop after a traumatizing event sets him on a path to realizing he made this life-changing decision for an amazing reason. How that growth unfolds is a fascinating layer to an already entertaining cop show.
The Rookie debuts tomorrow night, only on ABC.
From ABC:
Starting over isn't easy, especially for small-town guy John Nolan who, after a life-altering incident, is pursuing his dream of being a police officer. As the force's oldest rookie, he's met with skepticism from some higher-ups who see him as just a walking midlife crisis. When you throw in a workplace romance, a hostage situation and some tough love from their new training officers, the latest Los Angeles police rookie class has an uphill battle ahead of them.
—
CHICAGO MED
"Backed Against the Wall" – Season 4, Episode 4
Wed Oct 17 – 9PM
On NBC
New episodes of Chicago Med air every Wednesday on NBC.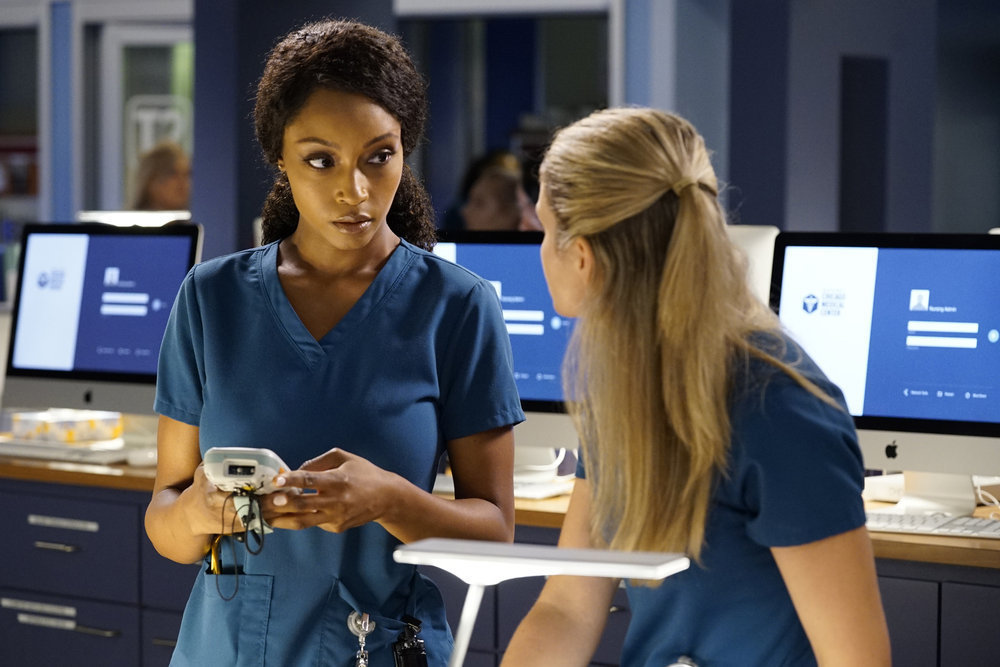 Photo by: Elizabeth Sisson/NBC
From NBC:
Dr. Halstead gets an unplanned visit from the CPD while Ethan is skeptical of a woman who is experiencing chronic pain. Natalie tends to a cancer patient whose brother has strong feelings on why he is refusing to lend his assistance
—
THE GOOD PLACE
"Jeremy Bearimy" – Season 3, Episode 4
Thurs Oct 18 – 8:30PM
On NBC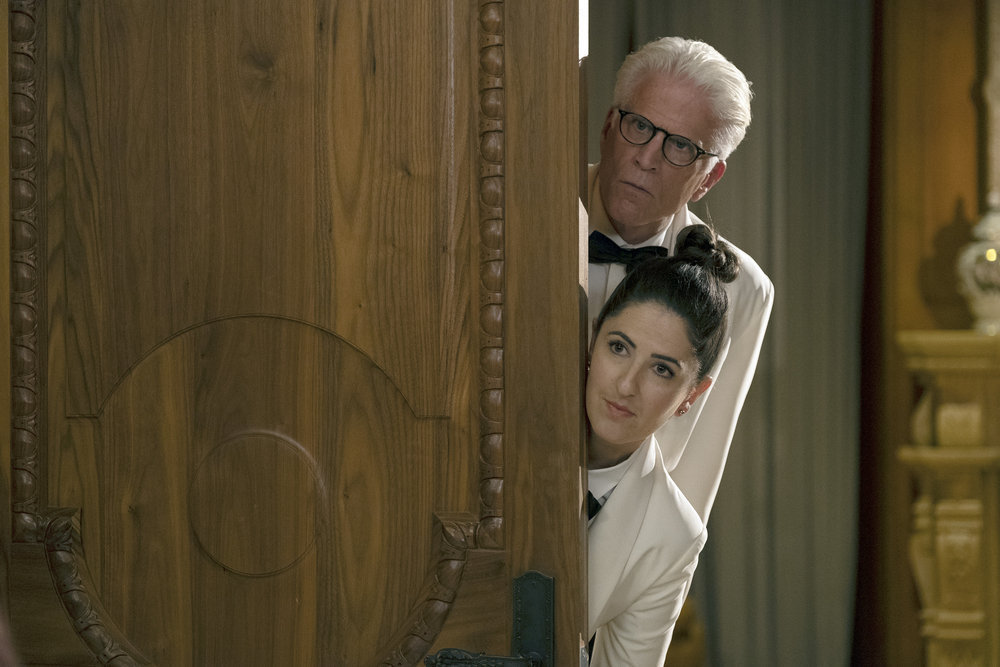 Photo by: Colleen Hayes/NBC
**idobi rated: ❤️❤️**
Eleanor was right: Chidi is surprisingly jacked… Pandora's Box is now open, the cat's out of the bag, the humans have seen the afterlife. So what's next? Humans are mostly goo and juice, after all, and most of them can't handle the truth when it comes to the point system that Heaven and Hell has set up, and the whole, you know, futility of existence. Especially not Chidi (William Jackson Harper). Poor Chidi, he always has a stomachache over such matters (and it has nothing to do with a large pot of beef chilli and marshmallow Peeps…or anything). No matter how many times The Good Place writes itself into what seems like a no escape scenario, in the next scene the writers cackle at our human naivety and invent a magic portal to entertain us with a ridiculously fun twist. Fan theories will be bubbling over by the end of this week's episode but, if the past two seasons have told us anything, those theories will most likely be wrong because time is a social construct and the three branches of ethics are basically pointless and…holy motherforking shirtballs, we think NBC are about to break our brains again in the best way.
Head back to The Good Place this Thursday on NBC.
From NBC:
The group explores the three main branches of ethical thought.
—
Station 19
"Home to Hold Onto" – Season 2, Episode 3
Thurs Oct 18 – 9PM
On ABC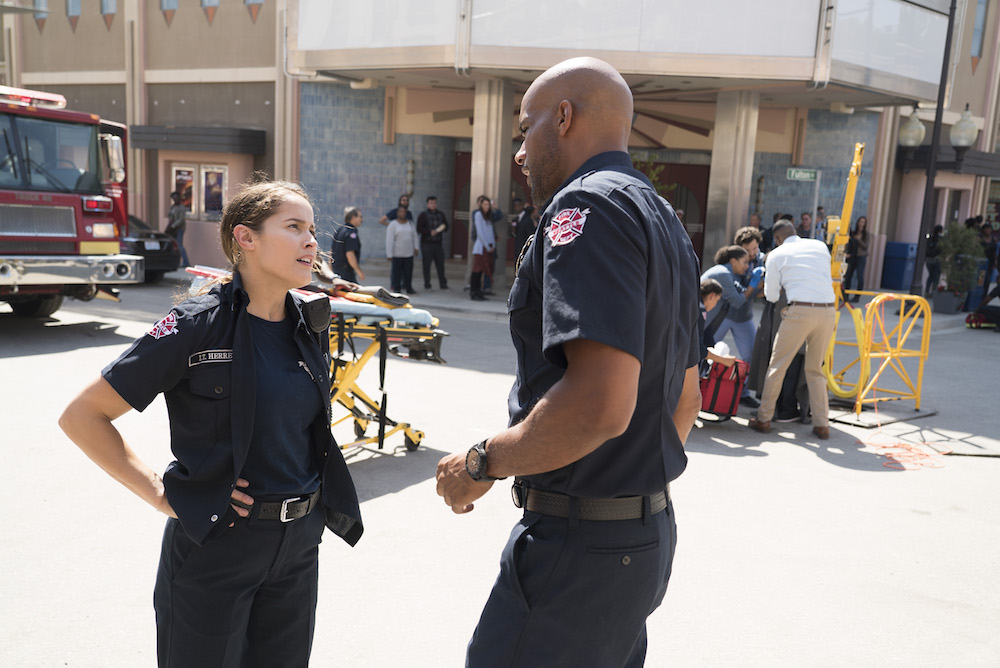 Photo: 

ABC/Eric McCandless
Andy (Jaina Lee Ortiz) never learns, does she? It was only a matter of time before the station's new captain Sullivan (Boris Kodjoe) exercised his authority but Andy is still not backing down. Her readiness to rush in got her in deep trouble last week and it's about to have even more dire consequences. It even causes some friction between her and Maya (Danielle Savre). More than the apartment building they're called to save gets shaken up on Station 19 this week; Sullivan is here to stay and his hard-line rules are exactly what they need. After all, if the crew keep pushing their luck it's going to run out and, in firefighting, that could mean a life-threatening situation. Plus, it's proving to be really fun to watch Andy's head explode every time Sullivan gives an order (don't you just love a challenge?).
Head back to Station 19 this Thursday on ABC.
From ABC:
When Station 19 receives a call from concerned neighbors regarding a resident in their apartment building, the team heads out to investigate. When they arrive to evaluate the scene, they're shocked by what they find inside. Meanwhile, in an effort to create a solid working relationship between the fire and police departments, Ryan takes an unlikely member of the team on a ride-along.
—
I Feel Bad
"I'm Vain AF" – Season 1, Episode 5
Thurs Oct 18 – 9:30PM
On NBC
I Feel Bad airs every Thursday, only on NBC.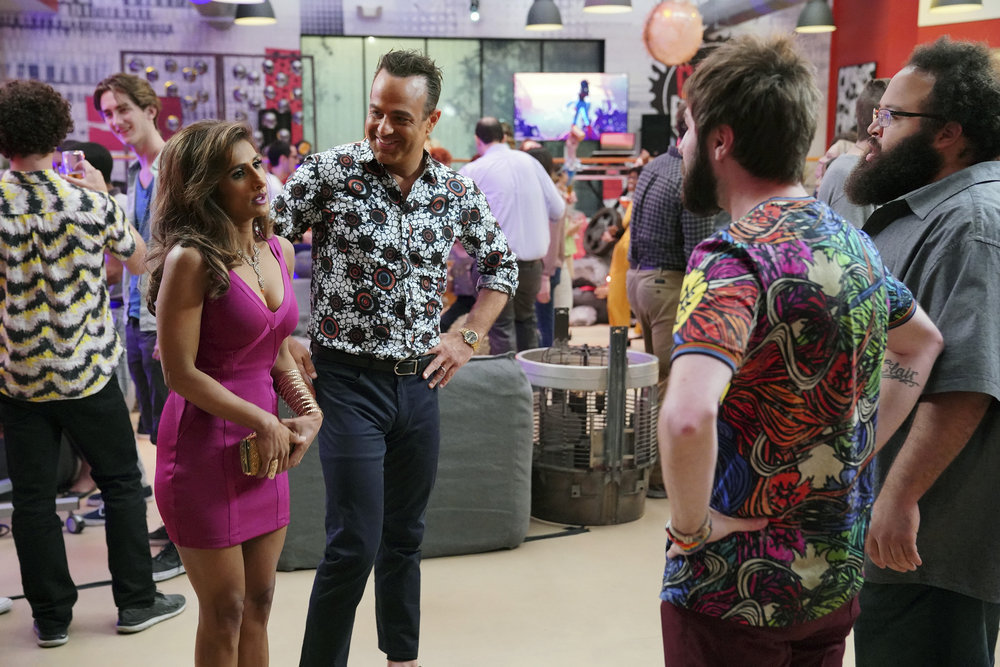 Photo by: Tyler Golden/NBC
From NBC:
An upcoming launch party at GamePunch throws Emet's vanity into overdrive. Intent on scrubbing a bad picture off the company website, Emet is dead set on redeeming herself and getting the perfect photo at this year's party – that means getting her hair done, professional make-up and toning up a problem area: her husband.
—
HOW TO GET AWAY WITH MURDER
"It's Her Kid" – Season 5, Episode 4
Thurs Oct 18 – 10PM
On ABC
Watch How to Get Away With Murder this Thursday on ABC.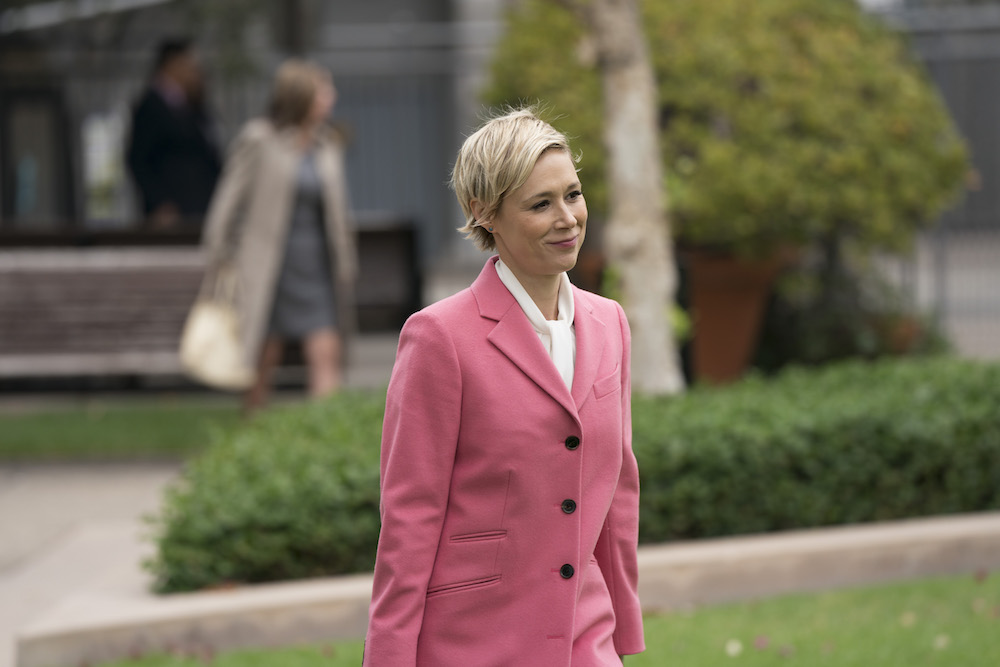 Photo: 

ABC/Mitch Haaseth
From ABC:
Annalise and Nate look to get Nate's dad a psych evaluation so that they can have his murder case retried under an insanity plea. Meanwhile, Michaela works overtime to convince Tegan to give her a chance to earn her trust back, and Bonnie gets an offer she mulls over.
—
Marvel's Daredevil
Season 3
Fri Oct 19
On Netflix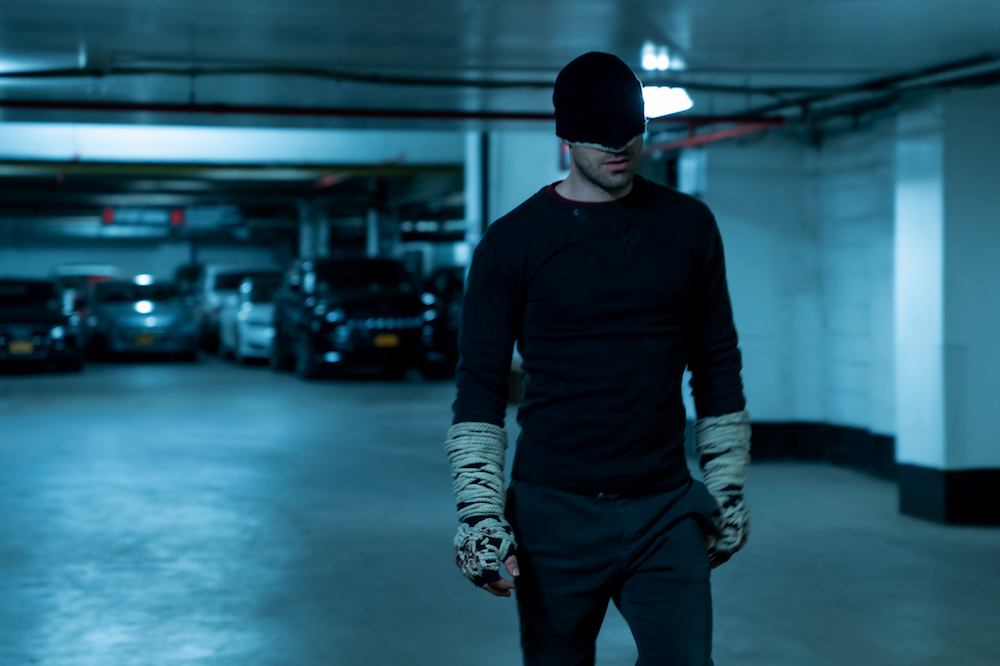 Photo: David Lee/Netflix
Friends, the first six episodes of Daredevil S3 are what binge watching is all about. Matt wakes up in the catholic orphanage he was raised in—because sometimes you have to go home to heal—but getting back on his feet won't be easy when Kingpin is determined to knock him down. Brace yourselves, y'all. This is a dark psychological ride that comes with humor and an array of stunning fight scenes to keep you buckled in. Oh my gosh, the fight scenes are phenomenal. So is Charlie Cox. So is Vincent D'Onofrio. So are the entire cast. As they lead us through Daredevil's dark night of the soul, we're left with no idea where any of them will end up—above or below the ground, figuratively or literally. This show delivers on the full promise of the Marvel Netflix Universe. (read our S3 [p]review here)
Get into Marvel's Daredevil S3 this Friday on Netflix.
From Netflix:
Missing for months, Matt Murdock (Charlie Cox) reemerges a broken man, putting into question his future as both vigilante Daredeviland lawyer Matthew Murdock. But when his archenemy Wilson Fisk (Vincent D'Onofrio) is released from prison, Matt must choose between hiding from the world or embracing his destiny as a hero.
—
Doctor Who
"Rosa" – Season 11, Episode 3
Sun Oct 21 – 8PM
On BBC America
Doctor Who airs every Sunday on BBC America.
From BBC America:
Montgomery, Alabama. 1955. The Doctor and her friends find themselves in the Deep South of America. As they encounter a seamstress by the name of Rosa Parks, they begin to wonder whether someone is attempting to change history.