This week: This Is Us, Miracle Workers, Next in Fashion, Grown-ish, The Good Place, The Bold Type, BoJack Horseman, Doctor Who
This Is Us
"A Hell of a Week: Part Two" – Season 4, Episode 12
Tues Jan 28 – 9PM
On NBC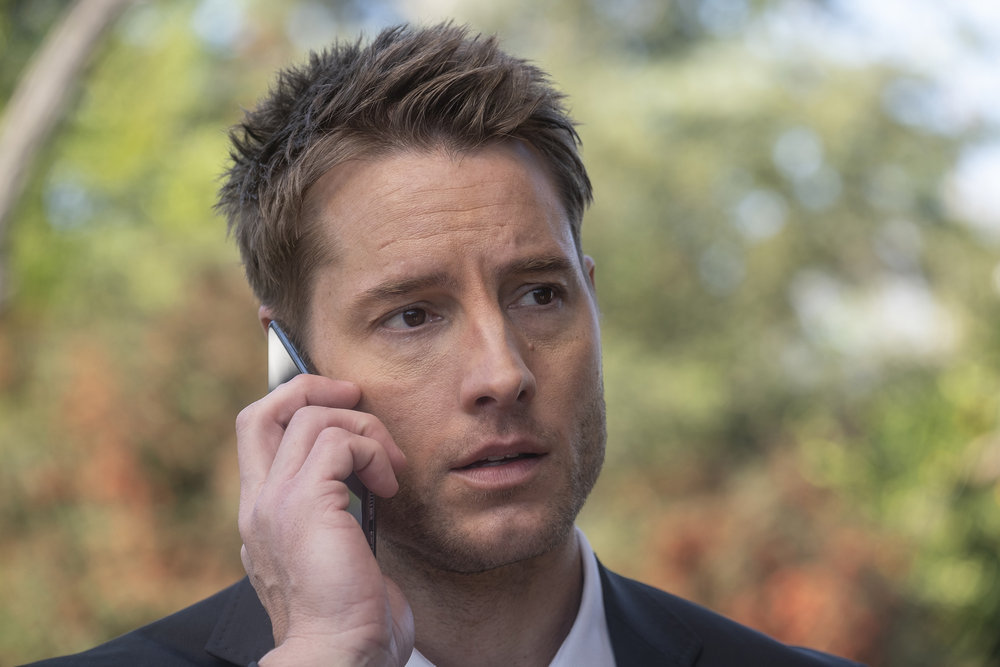 The second installment of The Big Three trilogy focuses on Kevin (Justin Hartley). In the present timeline he visits Sophie (Alexandra Breckenridge) at her mom's funeral. He's unsure he should be there but Sophie needs a distraction from this difficult day. We'll get to see how their relationship progresses now that Kevin is more mature…but will his growth be enough to stop the past from coming back to haunt him? There are still plenty of life lessons for Kevin (and for us) to learn and This Is Us is going to take us there. Diving into Kevin's past is destined to be painful as we gain a deeper understanding of how it shaped him and will continue to shape his future.
Watch This Is Us on Tuesday nights on NBC.
From NBC:
Kevin revisits his past and questions his future.
—
Miracle Workers
"Graduation" – Season 2 premiere
Tues Jan 28 – 10:30PM
On TBS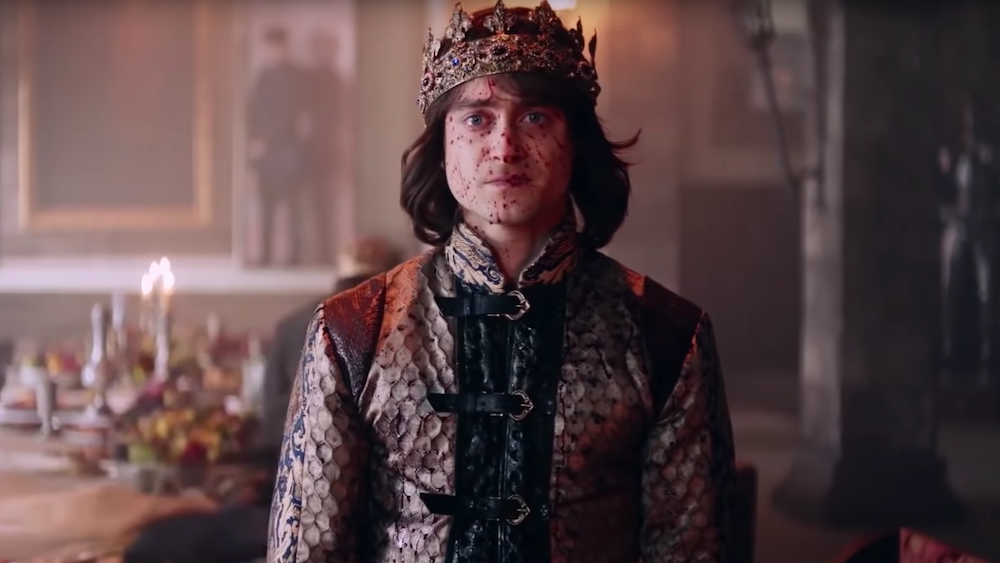 Forget what you knew about season 1 of Miracle Workers. This show was always intended to be an anthology, with each season telling a completely different story from the last. Season 2 takes us to the Dark Ages where life is pretty awful for most people; although some of the underlying themes that charmed us in S1 are still here. There's the dissection of life's purpose (and whether it's worth the struggle). There's also the exploration of how difficult it can be to break free from the status quo.
In S2, Daniel Radcliffe is a spoiled duck-obsessed prince who's learning what it takes to be a true leader and a semi-decent human being (even if dear ol' Dad disapproves of his style). Our beloved God AKA Steve Buscemi is now a shit-shoveler (oh, how the mighty fall) but he's pretty happy with the way things are. His daughter is now played by Geraldine Viswanathan who wants to do something more than take up the family business. She tries to find new ways of tackling life's problems—many of which get her into trouble (a woman? Having an idea in the Dark Ages? You must be joking!). S2 is quite jarring if you're expecting a continuation from S1 but Miracle Workers and its cast still have plenty of charm. The issues the characters face are surprisingly, well, human. While the jokes are both timeless and somehow timely. So, if you can get over the setting change, Miracle Workers still provides some delightful oddity that will pull you in all over again.
Miracle Workers: Dark Ages hits TBS on Tuesday.
From TBS:
Miracle Workers goes back in time for its next installment, Miracle Workers: Dark Ages. Daniel Radcliffe, Steve Buscemi, Geraldine Viswanathan, Karan Soni, Jon Bass and Lolly Adefope return in new roles and face new challenges as a group of medieval villagers who are trying to stay positive in an age of extreme income inequality, poor healthcare and widespread ignorance.
—
Next in Fashion
Season 1
Wed Jan 29
On Netflix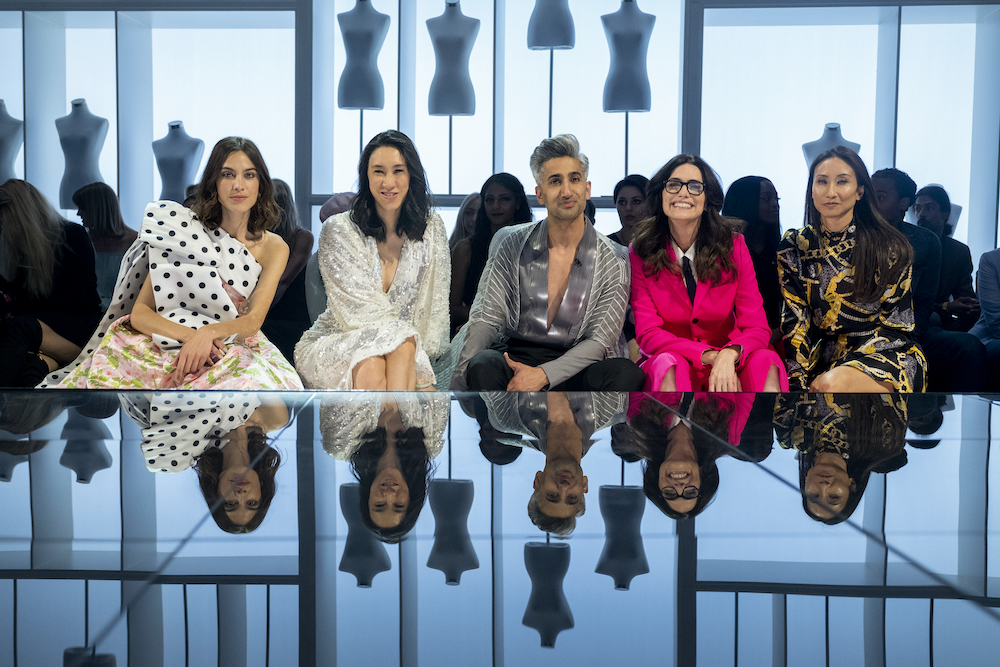 If you claim to live and breathe fashion, Netflix's new show is about to prove that you have a long way to go. The contestants are already well on their way to being established—having designed for major houses and having dressed the likes of Beyoncé, Iggy Azalea, Katy Perry, to name a few. Which means the designs they produce are top end (most of the time). That also means the competition is fierce, fueled by sheer drive and love of fashion. The Fab Five's Tan France and Alexa Chung provide their endless experience, motivation, and charm as the show's hosts. They spin Next in Fashion into a fast-paced and high-end show that is well worth
a watch.
Watch Next in Fashion on Netflix on Wednesday.
From Netflix:
Next In Fashion is a high-stakes competition series coming soon to Netflix featuring some of the world's best and quietly innovative designers who compete for a chance to become the next big name in fashion. Hosted by fashion designer and TV personality Tan France (Queer Eye) and designer and global style icon Alexa Chung, Next in Fashion begins with eighteen designers who face challenges centering on a different trend or design style that has influenced the way the entire world dresses. These talented contestants have worked for major brands and dressed A-list celebrities, and will now compete head-to-head to see who has the skill, originality and determination to win the grand prize: $250,000 and an opportunity to debut their collection with luxury fashion retailer Net-a-Porter.
—
Grown-ish
"Close Friends" – Season 3, Episode 3
Thurs Jan 30 – 8PM
On Freeform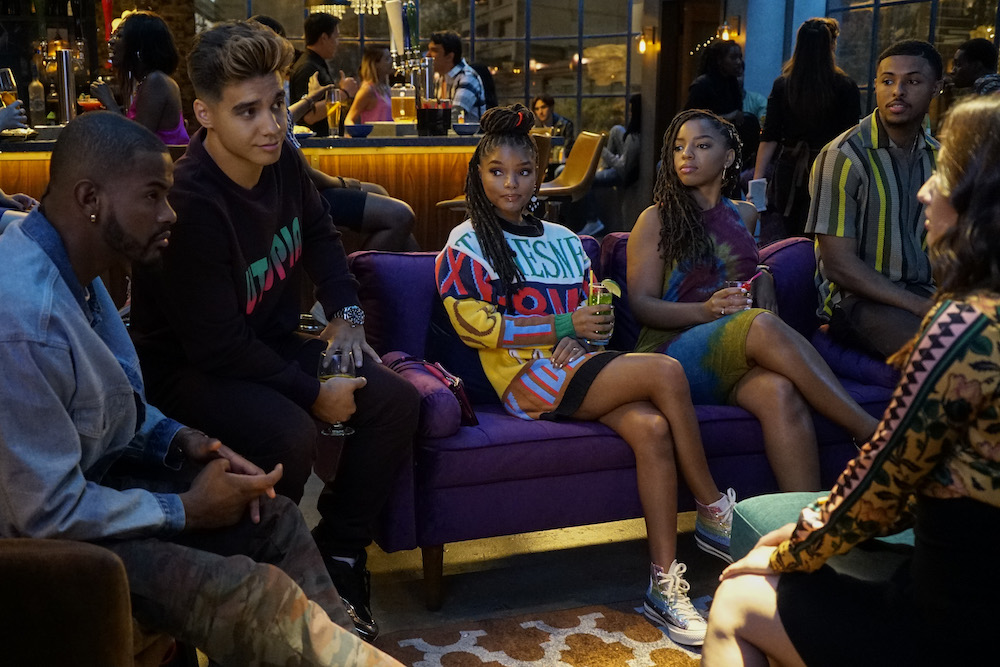 Zoey (Yara Shahidi) is still learning…mostly learning that she has a looooong way to go until she becomes self-aware. (We love Zoey but does she have to make everything about her?) This week she's trying to wrap her head around being "just friends" with Luca (Luka Sabbat) but that's easier said than done. They may not be ready for friendship yet but Luca is stepping up with Nomi (Emily Arlook), bringing her all kinds of broth (bone and salty to the extreme). It's great to see the whole group supporting Nomi (in their own ways)—it'll make you wanna call your own friends and check in. Meanwhile Vivek (Jordan Buhat) is looking to up his dating game (FINALLY!) so Jazz (Chloe Bailey) and Doug (Diggy Simmons) work together (well, sorta) to give him a profile that will bring the honeys (but don't say that to women unless you've got clueless uncle status). This B-storyline is a light and hilarious break from the Zoey & Luca drama (although that's pretty funny too…when they're not rolling their eyes at each other).
Grown-ish airs on Freeform every Thursday.
From Freeform:
When Nomi challenges Zoey to try to be friends with Luca after their breakup, Zoey is forced to consider the age-old question, "Is it possible to be friends with your ex?" Meanwhile, Jazz and Doug try to help Vivek navigate the world of dating apps.
—
The Good Place
"Whenever You're Ready" – Series finale
Thurs Jan 30 – 8:30PM
On NBC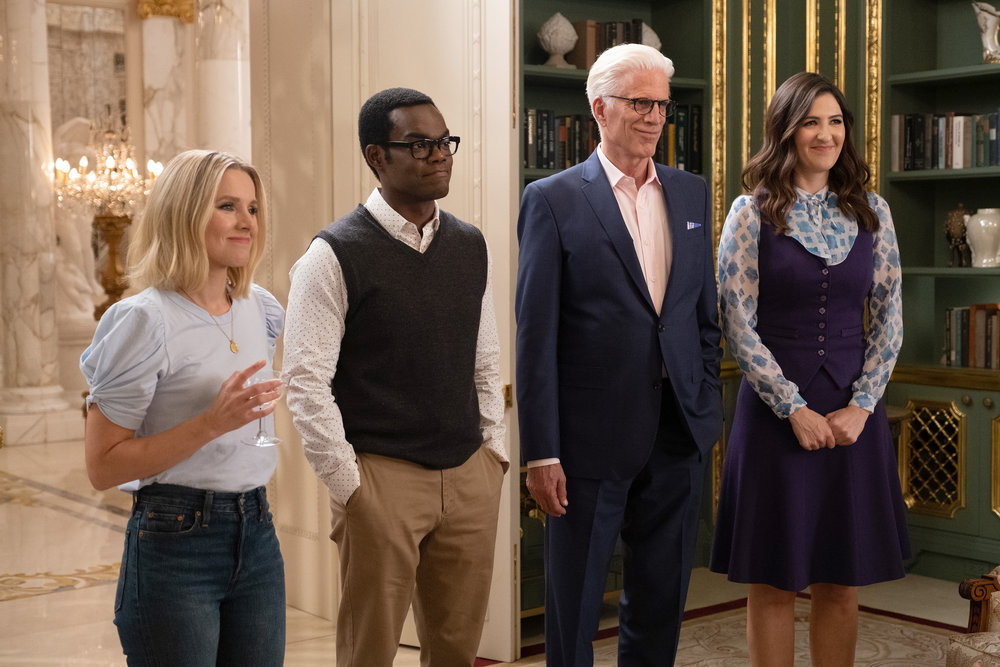 It's the forking finale of The Good Place and we're so sad that we have to say goodbye. But, even though NBC is keeping the one hour+ finale tightly under wraps (mean giraffes), we have complete faith that it will be one hell of an end. The Good Place has earned every bit of that faith by keeping us squealing with surprise and delight all the way through. We're so glad we got to go on this journey with Eleanor (Kristen Bell), Chidi (William Jackson Harper), Tahani (Jameela Jamil), Jason (Manny Jacinto), Michael (Ted Danson), and Janet (D'Arcy Carden). So, as bittersweet as this moment is, we're ready for "Whenever You're Ready". While we don't know where it'll take our crew, we do know that our Thursday nights will never be quite the same again.
Dive into The Good Place one last time on NBC on Thursday.
From NBC:
Various conversations occur, between various groups of people.
—
The Bold Type
"#Scarlet" – Season 4, Episode 2
Thurs Jan 30 – 9PM
On Freeform
Jane (Katie Stevens) needs to have a mammogram so her girls accompany her for moral support. (If you've ever had to have one, you'll know the faces they all make in reaction to "the press" are all too real.) To take Jane's mind off the results, the girls hit a new club with an unexpected performer (we'll leave that surprise for you to enjoy). The night out gives them some new ideas for the newly-digital Scarlet but Jacqueline (Melora Hardin) has other plans. Newly reinstated and in need of validation, she wants to look back at the incredible history of the magazine. And y'all, there are some amazing stories behind the magazine, which will remind you how much everyone at the company has achieved. In "#Scarlet" you'll also get to see some big changes in our girls' lives. Richard (Sam Page) plans to move across the country and Sutton (Meghann Fahy) isn't taking it well. Jane is worried about her results because of her family history but there's something else on her mind too. She's reconsidering her future with Ryan (Dan Jeannotte). And Kat (Aisha Dee) is taking some time to reflect on how much she's grown over the past few years. Get ready to toast to the magazine that started it all—but don't get so drunk that you don't see where The Bold Type takes us next.
The Bold Type is on Freeform every Thursday.
From Freeform:
Kat is faced with a past regret when she crosses paths with a closeted singer who asked for help coming out. Jane has her first mammogram and spirals into anxiety waiting for the results—and how Ryan fits into it. Sutton and Richard's long-distance relationship hits a snag, and the trio discovers a secret about one of their coworkers.
—
BoJack Horseman
Season 6, Part 2
Fri Jan 31
On Netflix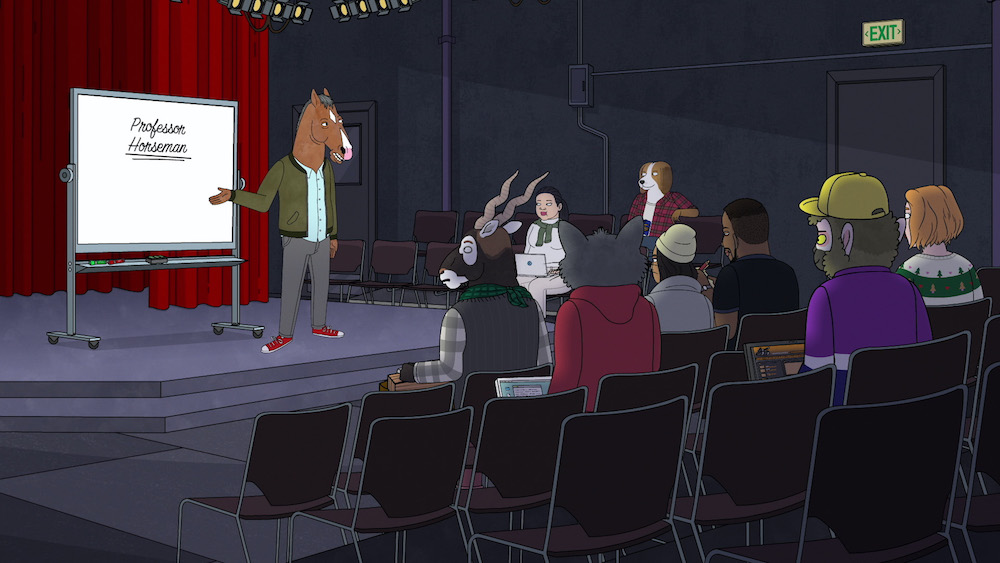 BoJack Horseman (Will Arnett) is still on his path to redemption, except now he's teaching his life lessons to others as well. He starts to run an acting group, which tests BoJack in new ways and actually sees him doing things for healthy reasons…until the past catches up with him. Meanwhile Princess Carolyn (Amy Sedaris) is finally finding some balance with her new baby Ruthie and her hectic work life. So what's next? She's on the lookout for love…and we're scared. We're so scared. 
Todd (Aaron Paul) has settled into his new job (we have such love for Todd and his upwards failures). Meanwhile Diane (Alison Brie) simply wants to make a fresh start in Chicago and work on her book (if she can get past a major affliction of writer's block, that is). She's trying her best to be more open, reconciling her usual state of "happy being miserable". Like father, like daughter, this arc has been a long and touching one to watch…even when the ups and downs (and Mr. Peanutbutters) get in the way. Watching Diane deal with her childhood trauma—all while adjusting to new depression meds—is messy and difficult and wholly accurate. 
The show's forté lies in showing how much your actions affect those around you and season 6 is a great example. Things get complicated as BoJack's loved ones move on without him…until things start to fall apart for him and they come running back. As BoJack Horseman comes to an end, the series gives us one last reminder that, sometimes, you need to lean on each other just a little in order to get through life.
BoJack Horseman is back on Netflix on Friday.
From Netflix:
The end is n(e)igh.
—
Doctor Who
"Praxeus" – Season 12, Episode 6
Sun Feb 2 – 8PM
On BBC America
Doctor Who hits BBC America on Sunday.
From BBC America:
What connects a missing astronaut, birds behaving strangely in Peru, and a US naval officer who washes up on a Madagascan beach?