This week: This Is Us, Fortune Feimster: Sweet & Salty, Chicago Med, Grown-ish, Station 19, The Good Place, The Bold Type, October Faction, Chilling Adventures of Sabrina, Shrill, Doctor Who
This Is Us
"A Hell of a Week: Part One" – Season 4, Episode 11
Tues Jan 21 – 9PM
On NBC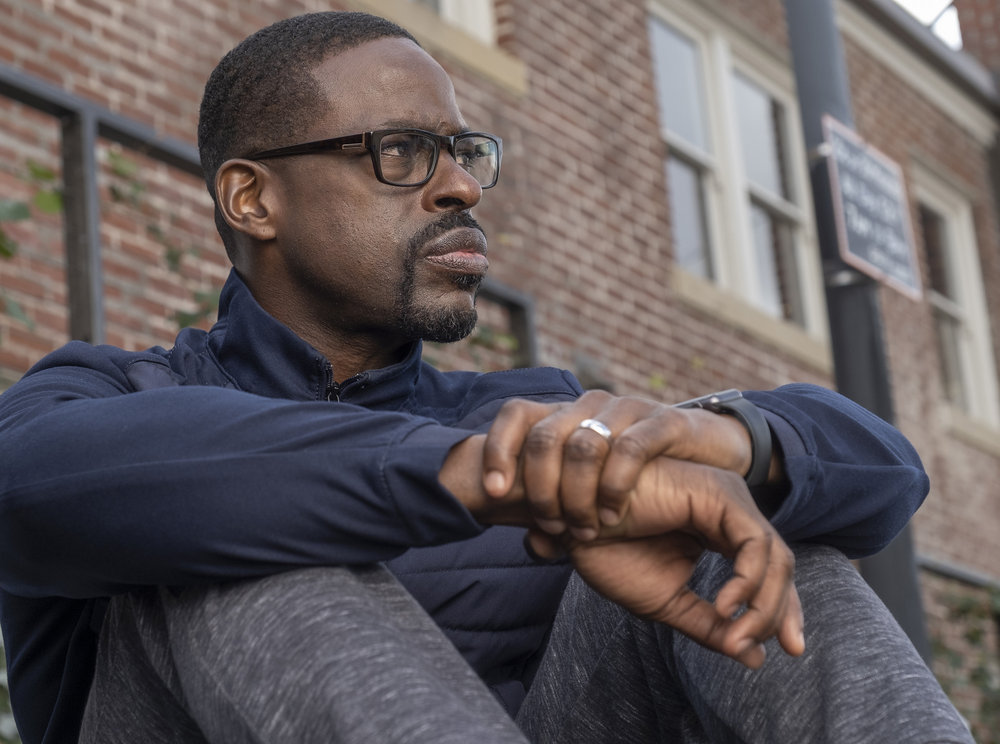 This Is Us left us reeling on the edge of a cliffhanger last week and we're about to find out why. Randall (Sterling K. Brown) faces an armed intruder in his home, which means facing his worst fears. He's long suffered from terrible nightmares brought on by anxiety and his current level of stress—from the election race, his strained marriage, and Rebecca's (Mandy Moore) worsening memory—sees him under more pressure than ever. This physical manifestation in his home is a whole new threat and is going to be an explosive start to a trilogy of episodes about The Big Three. Yup, you know what that means: Three episodes of big shocks and bigger revelations about the Pearson kids. The only question is: Are you capable of accepting the truths that are about to come out?
Watch This Is Us on Tuesday nights on NBC.
From NBC:
Randall grapples with anxiety.
—
Fortune Feimster: Sweet & Salty
Tues Jan 21
On Netflix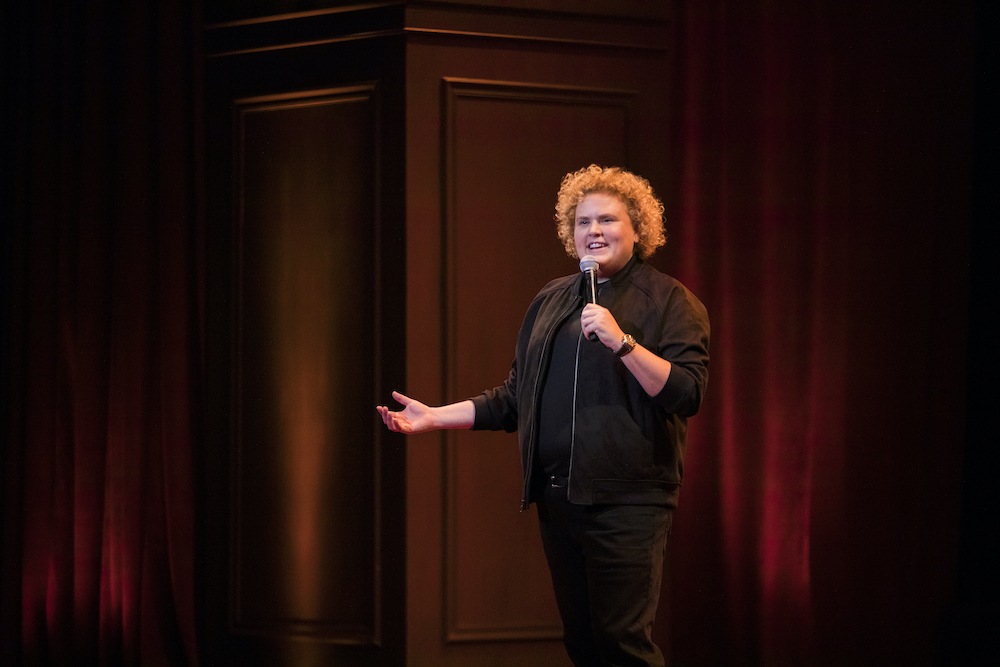 Fortune Feimster is proud of who she is: A gay southern woman who grew up going to church (followed by Chili's), who figured out who she is in a town that didn't teach her how to do it. Fortune tells long and hilarious stories about her life that show you just how she became the person she is today. These stories take you on her journey via Hooters, a swim meet, and a life-changing doctor's appointment. And they're all somehow connected by food—the thing Fortune loves most (we're right there with her). You'll be cheering her on as she details her life growing up in the south and weaves it in with modern struggles of a feminist woman who's trying to stay healthy.
Catch Fortune Feimster: Sweet & Salty on Netflix.
From Netflix:
Southern-born comedian, writer and actress Fortune Feimster is back with her first hour-long Netflix original comedy special, Sweet & Salty. The comedian recalls her childhood misadventures as a former Girl Scout, debutante and (disqualified) swim meet champion; her family's complicated relationship with Hooters; and how a movie helped her realize she was a lesbian.
—
Chicago Med
"Leave the Choice to Solomon" – Season 5, Episode 13
Wed Jan 22 – 8PM
On NBC
Chicago Med airs on NBC every Wednesday.
From NBC:
The team deals with the aftermath of a school bus crash. Dr. Charles worries Dr. Halstead is putting his medical license in jeopardy. Maggie helps a friend in need.
—
Grown-ish
"Damn" – Season 3, Episode 2
Thurs Jan 23 – 8PM
On Freeform
Grown-ish airs on Freeform every Thursday.
From Freeform:
The crew tries their best to cope with a shocking surprise, but another unexpected bomb sends Zoey into a spiral.
—
Station 19
"I Know this Bar" – Season 3 premiere
Thurs Jan 23 – 8PM
On ABC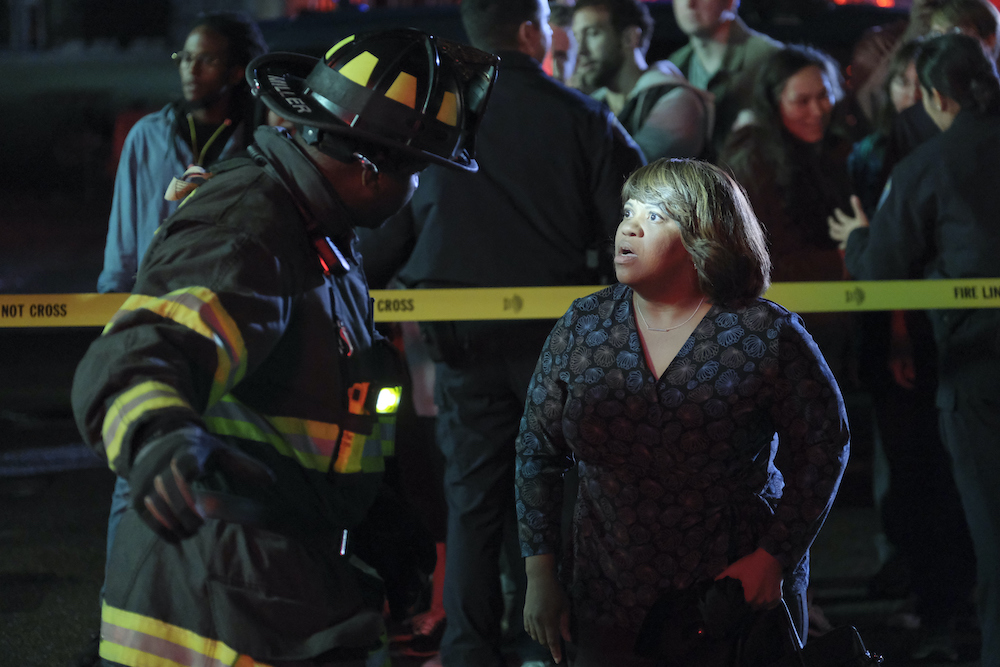 Station 19's showrunners promised us more Grey's Anatomy crossovers and they're making good with the season 3 premiere. The episode shows the aftermath of that car crashing through Joe's Bar (which left us on a cliffhanger on Grey's). Some of the Station 19 team are trapped inside but they immediately jump into action and treat the injured, trying their best to keep everyone calm. You feel the rising panic in the room which is all too real—the drama is high but the reactions are so on point. Then the rest of the team arrives on the scene and they try desperately to get in. You'll be on the edge of your seat as they talk the trapped victims through treating themselves—they have to be okay…right? Season 3 hurls you right back into the action and it'll leave your heart pounding even more than usual because the victims are the characters you already know and love.
Station 19 returns to ABC on Thursday.
From ABC:
After a car crashes into Joe's Bar, Andy and Sullivan lead the team of firefighters as they work to rescue their fellow crewmates Ben and Pruitt, Grey Sloan doctors and interns, and bar patrons before the building comes crumbling down.
—
The Good Place
"Patty" – Season 4, Episode 12
Thurs Jan 23 – 8:30PM
On NBC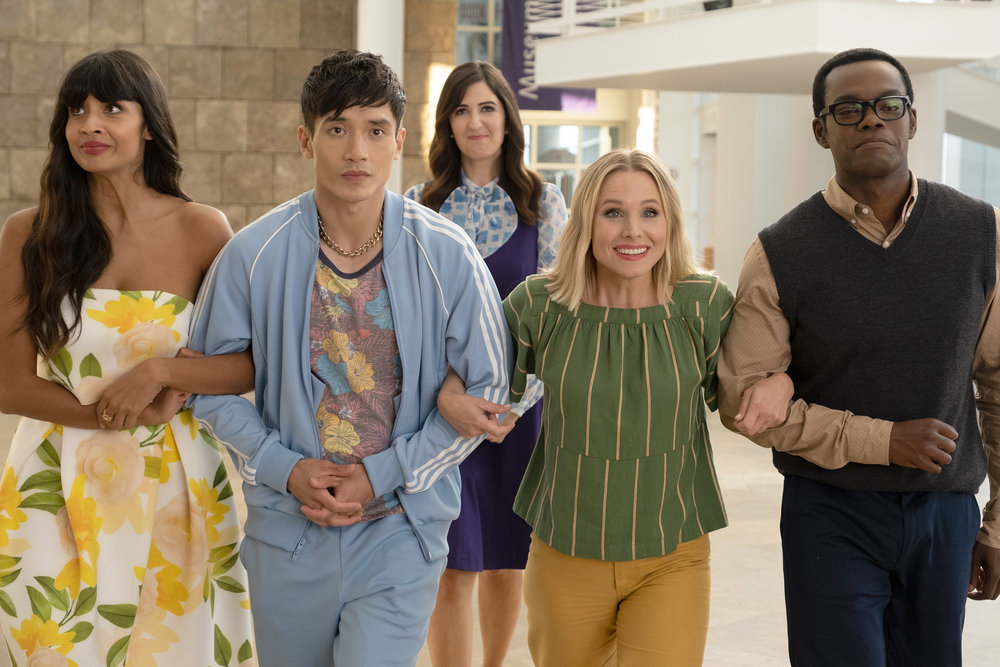 Everything is fine: The gang has made it to The Good Place! They finally have everything they could ever want—go-karting monkeys, philosophers to wrangle, and all the shrimp they can eat—and nothing left but time to enjoy it…right? WRONG. Oh so very wrong. (But what did you expect?) It turns out an eternity of bliss can get kinda dull after a few thousand years and all the humans are fed up with it. It's up to Eleanor (Kristen Bell) & Co. to figure out a plan—all their adventures fixing the broken afterlife system have been preparing them for this moment. They also have some help from one of The Good Place's inhabitants (which is a surprise cameo we'll leave up to you to enjoy). The Good Place may be nearing an end but the show still has a few tricks up its sleeve. Watching the characters navigate all the happiness they can imagine and…well…rejecting it with hilarious confusion will leave you grinning as much as Chidi (William Jackson Harper) does all the way through this episode. Because, no matter what happens, you'll know Michael (Ted Danson), Eleanor, Chidi, Tahani (Jameela Jamil), Jason (Manny Jacinto), and Janet (D'Arcy Carden) always have each other's backs…and some hidden weed to smoke when situations
get harsh…
Dive into The Good Place on NBC on Thursday.
From NBC:
The group makes some new friends.
—
The Bold Type
"Legends of the Fall Issue" – Season 4 premiere
Thurs Jan 23 – 9PM
On Freeform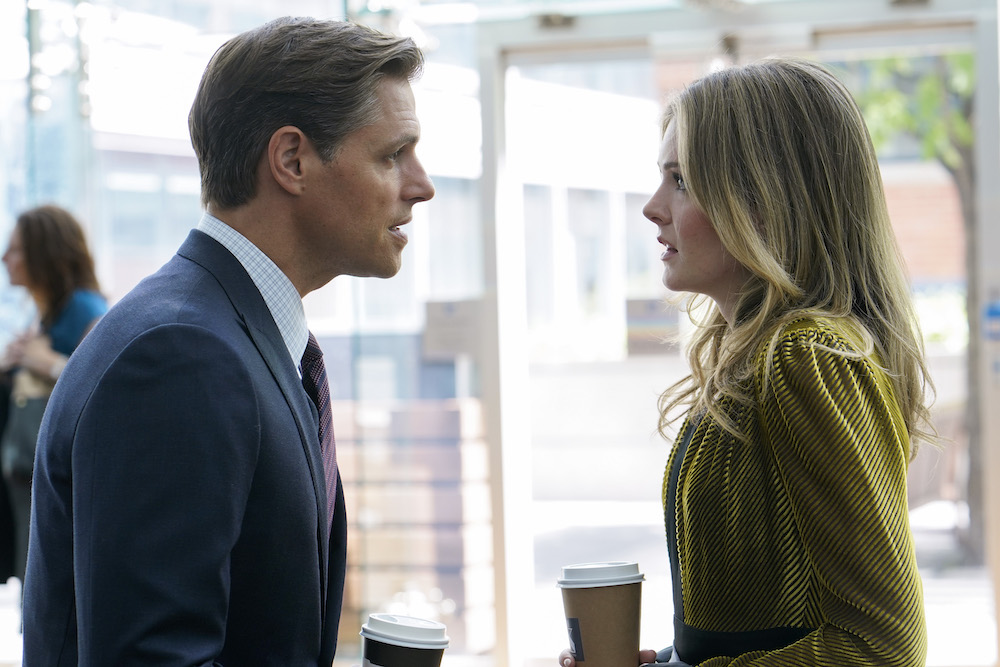 The Bold Type is back with all new headlines to shock you. Jacqueline (Melora Hardin) is gone. A new era of Scarlet Magazine has been ushered in, rather unceremoniously, as the board tries to prove their power and keep up the status quo. It's up to our boldest trio to save the day and ensure Jacqueline's last—groundbreaking—issue finds its way out into the world. Unfortunately their plan involves a lot of rosé and their combined powers of seduction…with giggle-worthy results (and maybe some near nakedness). This episode uses a touch of ridiculousness to lighten up the serious issue of censorship and capitalism over freedom of expression. The Bold Type is back with another important issue that pushes boundaries and teaches you that, while the storylines may not always be true to the real world, the underlying themes definitely are.
The Bold Type is back on Freeform on Thursday.
From Freeform:
Scarlet reels over their new dynamic, forcing everyone to adjust. Jane tries to cope with the changes to Jacqueline's role at the magazine and joins forces with Kat and Sutton to make it clear how much she means to them. Sutton takes stock of her position at Scarlet, as Richard considers a world outside it. Kat butts heads with RJ Safford over his response to the new direction of the magazine.
—
October Faction
Season 1
Thurs Jan 23
On Netflix
Stream October Faction on Netflix on Thursday.
From Netflix:
Monster hunters Fred (J.C. MacKenzie) and Deloris Allen (Tamara Taylor) hide their identities as members of a covert syndicate while their teenage kids, Geoff (Gabriel Darku) and Viv (Aurora Burghart), are forced to live in a town trapped in the past. From the comics by Steve Niles and Damien Worm.
—
Chilling Adventures of Sabrina
Part 3
Fri Jan 24
On Netflix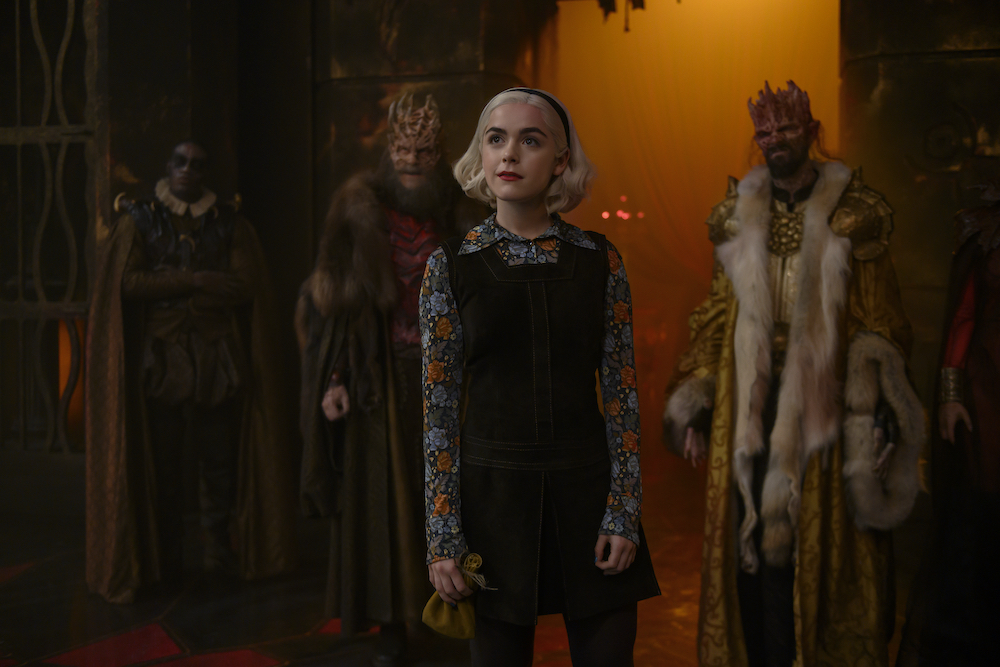 Part 3 brings us even more from the madness of CaOS [read: chaos]. Sabrina (Kiernan Shipka)  is now the Queen of the Damned BUT she'd rather be a homecoming qween because 'Brina wants to get back to a normal life. We don't know how she thinks that's gonna work. Lilith / Ms. Wardell (Michelle Gomez) is far too sexy, um, we meant wicked to allow that to happen easily. Even the Queen of Hell has red tape to cut through and, ooooh, what if there's a pretty little rival to the throne? Okay, that's not a "what if"—it's a "definitely". Good luck with that, babes. And let's not forget that Sabrina's boy-fiend Nick (Gavin Leatherwood—ain't that a name meant for whips and chains?)…um…what were we talking about? Oh yeah, Nick LITERALLY has the devil in him. Yeah, we know all about toxic masculinity but this one is gonna burn. (read our full [p]review)
Chilling Adventures of Sabrina returns to Netflix on Friday.
From Netflix:
Chilling Adventures of Sabrina re-imagines the origin and adventures of Sabrina the Teenage Witch as a dark coming-of-age story that traffics in horror, the occult and, of course, witchcraft. Part Three finds Sabrina reeling from the harrowing events of Part Two. Though she defeated her father Lucifer, the Dark Lord remains trapped within the human prison of her beloved boyfriend, Nicholas Scratch. Sabrina can't live with herself, knowing that Nick made the ultimate sacrifice and is suffering, burning in Hell under Madam Satan's watchful eye. So with an assist from her mortal friends, "The Fright Club" (consisting of Harvey, Rosalind, and Theo), Sabrina makes it her mission to free him from eternal damnation and bring him back into her arms. However, the Dark Lord's unseating has sent shockwaves through the realms—and, with no on the throne, Sabrina must assume the title of "Queen" to defend it against a challenger, the handsome Prince of Hell Caliban. Meanwhile, in Greendale, a mysterious carnival rolls into town, bringing with it a threat to the Spellmans and the coven: A tribe of pagans looking to resurrect an ancient evil…
—
Shrill
Season 2
Fri Jan 24
On Hulu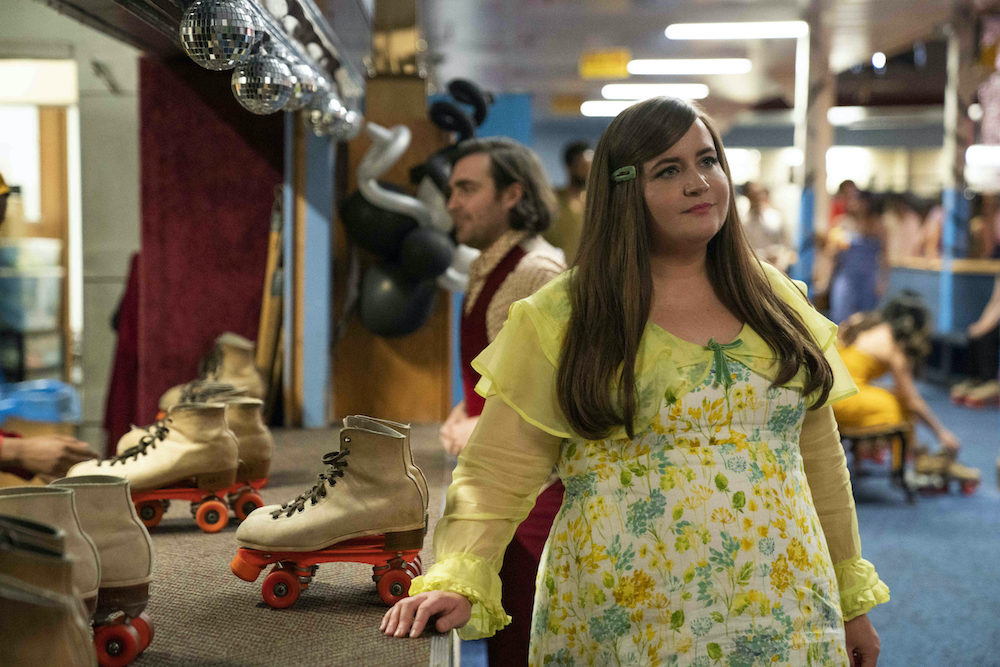 We were unsure about the first season of Shrill and Season 2 is more of the same. In season 1 Annie (Aidy Bryant) seemingly had a "feminist" breakthrough and confronted her online troll, walked out of her job, and made things official with Ryan (Luka Jones). Except it seemed more like more of a childish overreaction from someone who still has a lot to learn about the workplace and real life. In Season 2 Annie deals with the fallout. She is now freelance (and crying about no one reading her work) and "on the run" from her online troll. While there is some growth, we wish Annie would go on a journey to realizing she's worth so much more than she thinks, in a different way to the direction Shrill takes her story. The show may get there eventually but either it's taking its sweet time in showing how not to do things, or else it just keeps falling flat. There are a few fleeting moments of triumph, though, so if you liked S1 then give S2 a try.
Shrill is back on Hulu on Friday.
From Hulu:
After facing her demons – her mom, her boss and, of course, her troll – Annie starts the season feeling pretty good with boyfriend Ryan by her side. That is, until she realizes that hastily quitting her job and jumping into a relationship with someone who is, well, a little less career-focused may not have been the best idea. But Annie isn't the only one on a path to self-discovery… she'll be joined by both Fran and her mother, who are also figuring out what they really want out of life. And while it's not easy to get what she always imagined she'd want, Annie is no longer the doormat she once was – and she's just getting started.
—
Doctor Who
"Fugitive of the Judoon" – Season 12, Episode 5
Sun Jan 26 – 8PM
On BBC America
Doctor Who hits BBC America on Sunday.
From BBC America:
Next time on an all-new Doctor Who, why have the Judoon targeted 21st century Gloucester? Can the Doctor protect the city?