This week: This Is Us, Chicago Med, Grown-ish, Brooklyn Nine-Nine, The Good Place, How to Get Away with Murder, Unbreakable Kimmy Schmidt, Young Justice: Outsiders, Black Earth Rising, Polar, Kingdom, Outlander
This Is Us
"Songbird Road: Part One" – Season 3, Episode 11
Tues Jan 22 – 9PM
On NBC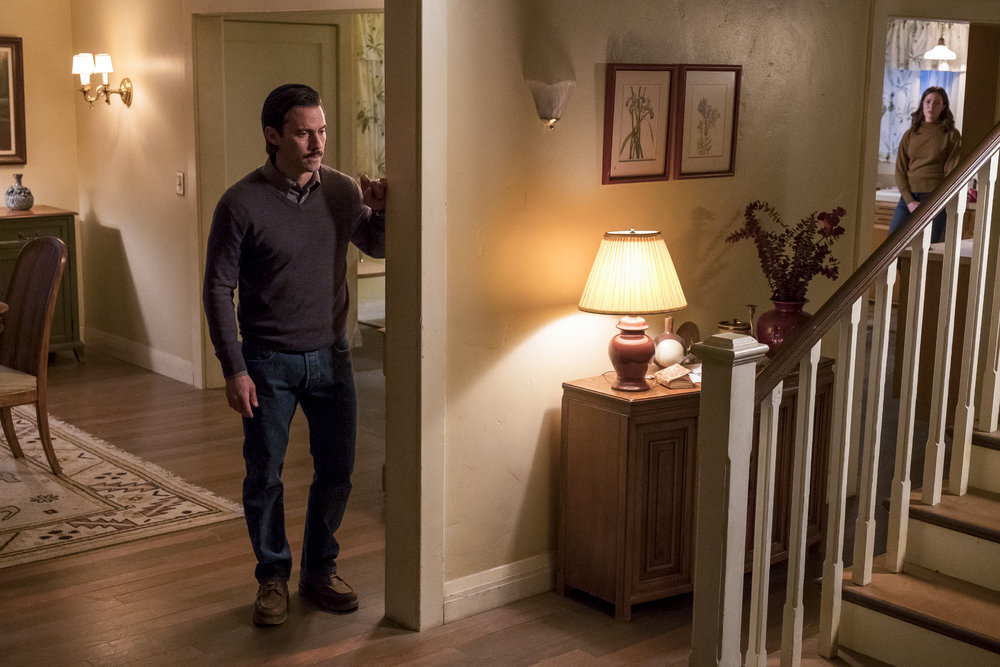 Photo by: Ron Batzdorff/NBC
**idobi rated: ❤️❤️**
Two-part episodes always mean something big is about to go down. With This Is Us, that means something even more devastating than usual is on the way. The Pearson Kids tell Kate (Chrissy Metz) their uncle Nicky may still be alive—the whole season has been leading up to this mystery—and it's finally time for some answers. That means we return to Jack's (Milo Ventimiglia) time in Vietnam and the aftermath that left him emotionally scarred. There's a great weight hanging over this episode…are the kids ready to handle it? Is Rebecca (Mandy Moore)? We know we aren't.
New episodes of This Is Us air every Tuesday, only on NBC.
From NBC:
Rebecca and the Big Three reckon with secrets Jack kept from them. Jack's Vietnam story continues to be revealed.

—

Chicago Med
"The Things We Do" – Season 4, Episode 12
Wed Jan 23 – 8PM
On NBC
Watch Chicago Med every Wednesday on NBC.
From NBC:
Dr. Halstead rushes to rescue Dr. Manning after she is involved in a Medevac helicopter crash. The personal drama between Dr. Rhodes and Dr. Bekker boils over. Dr. Charles and Dr. Choi work to help a patient come to terms with their addiction. April helps Elsa deal with the loss of her first patient.
—
Grown-ish
"Girls Like You" – Season 2, Episode 5
Wed Jan 23 – 8PM
On Freeform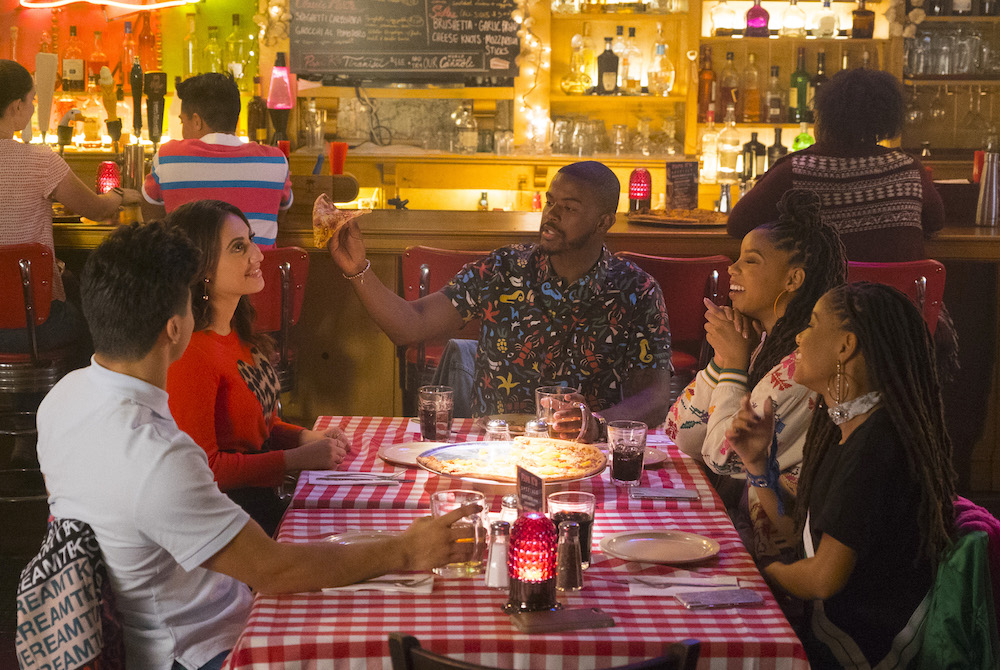 Photo: Freeform/Kelsey McNeal
**idobi rated: ❤️❤️**
Hands up, who dreaded playing "I Never…" in college 'cause you're up against that one friend who's already traveled the world? Or there's that one guy [cough: Vivek (Jordan Buhat)] who doesn't quite get it. Well, this week Grown-ish is using the game to bring some new experiences to the crew and things take an interesting turn. Sparks are flying and pizza toppings are getting divisive—all in the name of the "bucket list", right? But it seems Zoey (Yara Shahidi) and Ana (Francia Raisa) want Nomi (Emily Arlook) to stop checking girls off her list…y'all, that's one roommate conversation that is off limits but our girls are going there. Are they ovary-acting? Possibly, but it starts Nomi thinking about her actions…and Ana thinking that maybe venmo-ing her per-cracker cost isn't always the way to go.
New episodes of Grown-ish debut on Freeform every Wednesday.
From Freeform:
When Nomi's endless string of one-night stands starts to throw off the apartment dynamic, Zoey and Ana confront her. Aaron encourages Ana to let loose for a night and the friends all agree to check off an item from their bucket list.

—
Brooklyn Nine-Nine
"The Tattler" – Season 6, Episode 3
Thurs Jan 24 – 9PM
On NBC

Head to Brooklyn Nine-Nine this Thursday on NBC.
From NBC:
Jake and Gina attend their 20th high school reunion. Back at the Nine-Nine, Charles helps Rosa with her love life.

—

The Good Place
"Pandemonium" – Season 3 finale
Thurs Jan 24 – 9:30PM
On NBC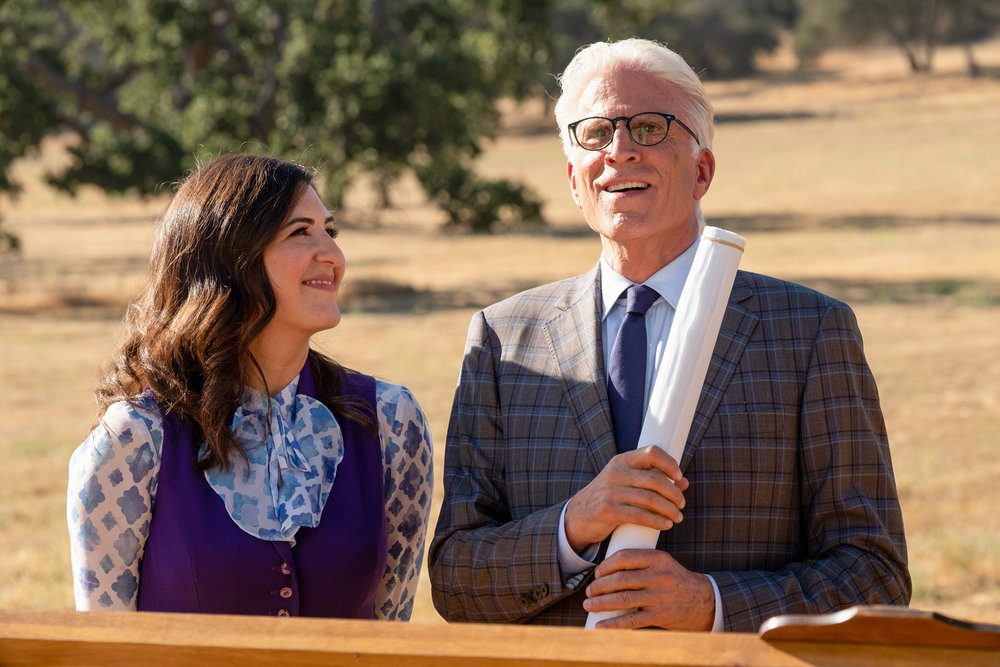 Photo by: Colleen Hayes/NBC
**idobi rated: ❤️❤️**
The season finale of The Good Place is fast approaching and we have way too many questions to fit into one episode. Can Janet (D'Arcy Carden) really make decent human replicas now? Speaking of Janet, what's up with her love…trapezoid? Will Chidi (William Jackson Harper) and Eleanor (Kristen Bell) make it through the clown house and lies of the new neighborhood? Can Michael (Ted Danson) keep his cool this time? How will Shawn (Marc Evan Jackson) and the other demons fork with their plans? No wonder the showrunners called this episode "Pandemonium" because there are so many variables we're starting to understand how Chidi feels about philosophy. Holy shirtballs, guys, we don't know how The Good Place will wrap up this season but given how good this show is at forking with us, it's going to be spectacular.

Dive into The Good Place on Thursday on NBC.
From NBC:
Various events occur, in a certain specific order.

—

How to Get Away With Murder
"Don't Go Dark on Me" – Season 5, Episode 10
Thurs Jan 24 – 10PM
On ABC
How to Get Away with Murder returns this Thursday on ABC.
From ABC:
As the investigation into Miller's murder intensifies, Bonnie and Nate formulate their alibis while Annalise devises a plan to ensure Gabriel never learns the truth about his father.

—
Unbreakable Kimmy Schmidt
The final season
Fri Jan 25
On Netflix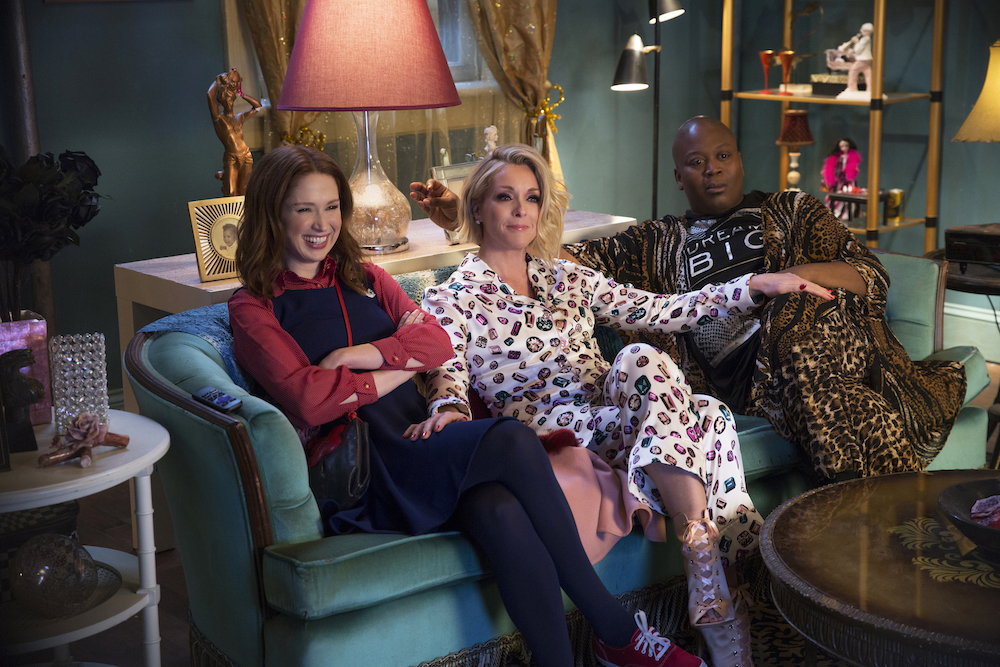 Photo: Eric Liebowitz/Netflix
It's time to say goodbye to our beloved—if a little wacky—characters. Kimmy (Ellie Kemper) is still trying to figure out how to fix the world. If only she could turn back time…but wait, she does that in a weird "what if" episode nine. Titus (Tituss Burgess) is on his way to stardom and is getting even cattier than usual. Ooh, what about his star-crossed love with Mikey (Mike Carlsen)? Well, um, they're getting there. Jacqueline (Jane Krakowski) has found her calling as a publicist so she'd better not miss "leg day" to stay on top of her game. Lillian's (Carol Kane) seeing more ghosts than usual…and that's saying something. Unbreakable Kimmy Schmidt has always been a long and crazy road to self-realization and growth but the show's final episodes focus on the self-absorption that can come from working on yourself too much. Of course, there are a few backslides from the characters' growth—complete with surrogate parental figures—but it wouldn't be Unbreakable without a spiral or two. This has been one of our most beloved Netflix shows but unfortunately its final run doesn't have the heart or the razor-sharp comedic punches we're used to cackling over. It's a damn shame the show is bowing out without the comedy magic that kept it thriving…so we're just going to go back and hit play on season one to relive the good times.

Say goodbye to Unbreakable Kimmy Schmidt this Friday on Netflix.
From Netflix:
When Unbreakable Kimmy Schmidt began, Kimmy (Ellie Kemper) had just been rescued after being held in a bunker for fifteen years. Now, four seasons later, her resilient spirit and unwavering optimism have helped her build a life for herself in New York. But it turns out that being an adult is about more than just putting the past behind her. In the final episodes of the series, Kimmy has to choose between helping her friends, Titus (Tituss Burgess), Jacqueline (Jane Krakowski) and Lillian (Carol Kane), and helping someone she's never put first before: herself.
—

Young Justice: Outsiders
Episodes 10-13
Fri Jan 25
On DC Universe
Stream the next 4 episodes of Young Justice: Outsiders
on DC Universe on Friday.
—
Polar
Fri Jan 25
On Netflix

Mads Mikkelsen as a world-renowned assassin. Part John Wick Sr. Part The Professional. All badass. ENJOY.
Polar comes to Netflix on Friday.
From Netflix:
The world's top assassin, Duncan Vizla, aka The Black Kaiser, is settling into retirement when his former employer marks him as a liability to the firm. Against his will, he finds himself back in the game going head to head with an army of younger, faster, ruthless killers who will stop at nothing to have him silenced.

—

Kingdom
Friday Jan 25
On Netflix

Stream Netflix's Kingdom on Friday.

From Netflix:
In a kingdom defeated by corruption and famine, a mysterious rumor of the king's death spreads, as does a strange plague that renders the infected immune to death and hungry for flesh. The crown prince, fallen victim to a conspiracy, sets out on a journey to unveil the evil scheme and save his people.

—
Black Earth Rising
Season 1
Fri Jan 25
On Netflix
Stream Black Earth Rising on Netflix on Friday.
From Netflix:
Black Earth Rising is a contemporary thriller that follows the difficult journey of a woman, a Rwandan orphaned by the genocide, raised in London by an adopted mother, trying to discover the truth of her past. The series examines the West's relationship with Africa, set in a world of prosecution of war crimes.
—
Outlander
"Man of Worth" – Season 4, Episode 9
Sun Jan 27 – 8PM
On STARZ
Outlander airs on STARZ this Sunday.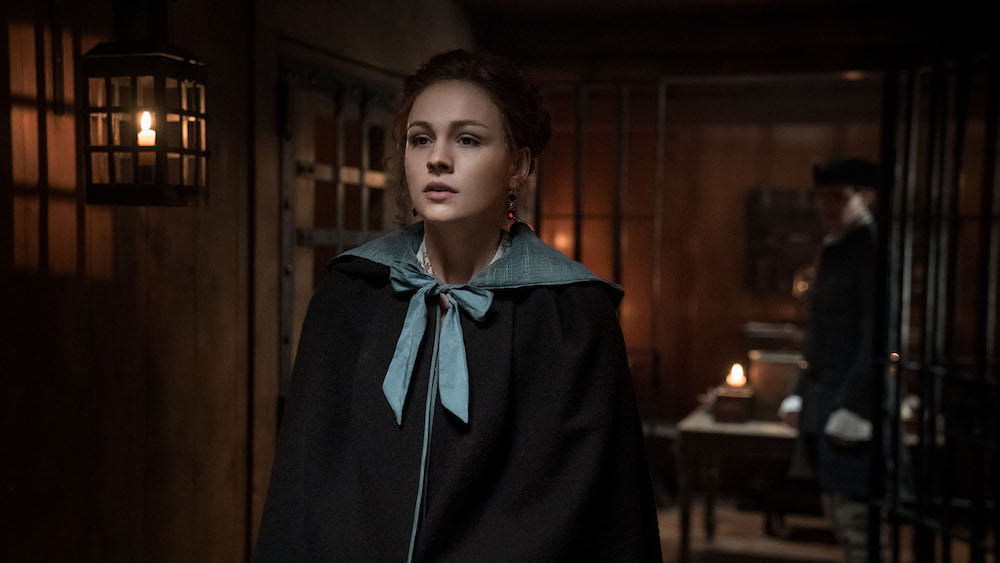 Photo: © 2018 Sony Pictures Television Inc. All rights reserved.