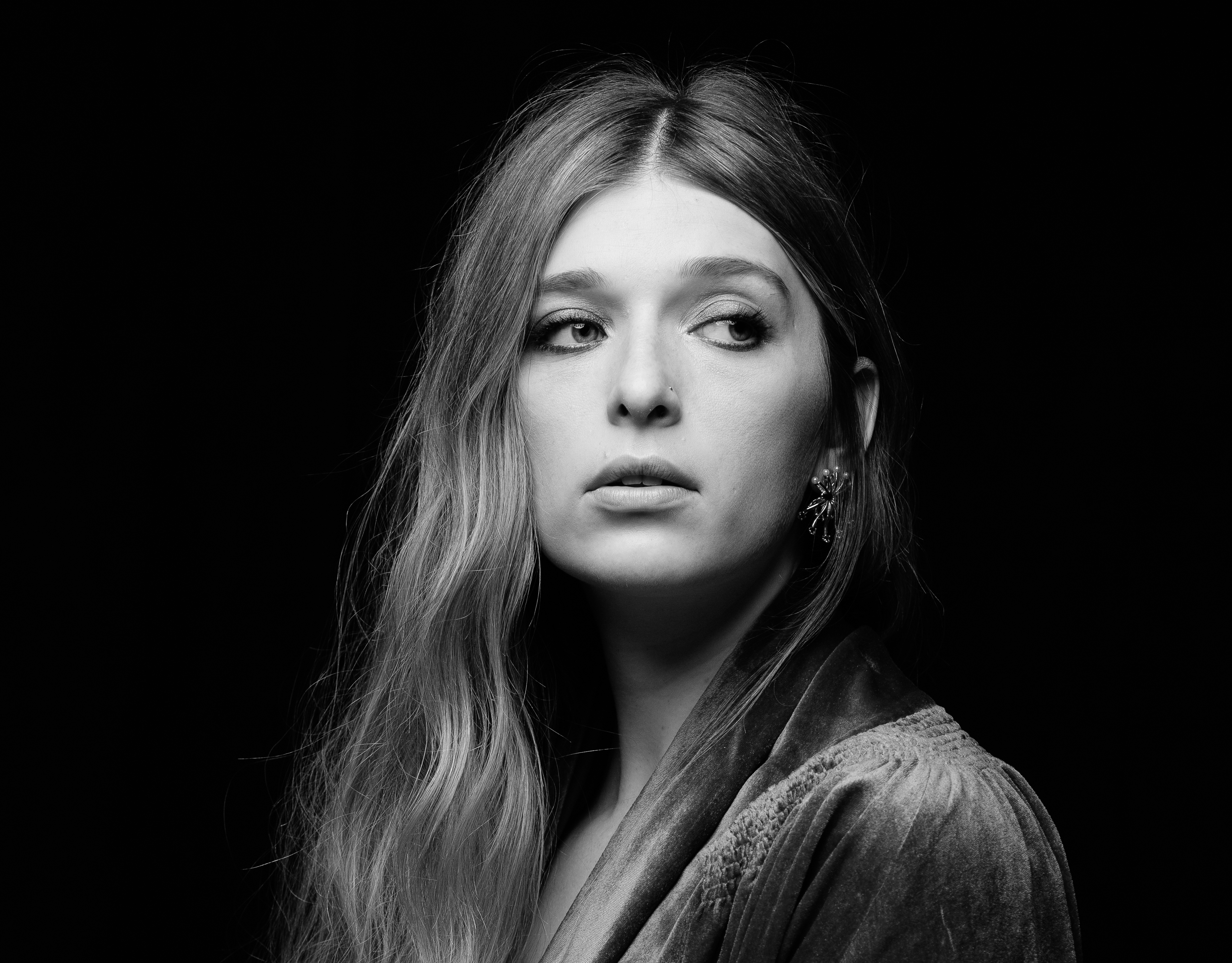 Photo: Eric Ryan Anderson
Life is in a constant state of flux and VÉRITÉ doesn't spend much time getting caught up in it. Instead the alt-pop singer-songwriter creates her own energy and power, taking opportunities and staying focused on what's ahead. It's a rare day off for VÉRITÉ—aka singer-songwriter Kelsey Byrne—and she's enjoying some well-earned alone time at home watching a marathon of The Office. She admits she's really bad at downtime but when you've got so many cool things happening, it's no surprise. 
Most recently VÉRITÉ's been busy promoting last year's record Somewhere in Between on tour. What is surprising is that this is only her first full-length. Somewhere in Between is visceral; you feel the emotions pulse under your skin as the indie pop beats move you. It's a debut that artists twice her career age would be proud to release. She's been releasing music under her VÉRITÉ moniker since 2014, dropping singles as and when she can write and record them, being strategic and waiting for the right timing to unleash her full-length. What's even more surprising is the drive behind Somewhere in Between. "The record was written in this weird place in my life where I didn't really feel much," she reflects. "I was kind of coasting emotionally, which felt good in a lot of ways because, you know, when you're coasting emotionally it's like everything was kind of set in my life. Like there was no chaos, there was no heartbreak, there was no nothing." It's from this place of detachment that some of the most powerfully resonant songs came. "But I think that also put me in a place of like, not feeling so alive or involved in the world. And so I think I wound up writing a record about the kind of boredom and monotony that one may experience just like in existence and trying to make meaning of it all."
"There's always something to do and always somewhere to move forward. And [you shouldn't] get discouraged when things don't line up the way you expect."
In hindsight, though, the record feels completely different to her now; whatever she was feeling actually drove her to new creative heights. "I wrote a bunch about apathy and now that I'm like, distant from the record and performing it, I realize that I actually wasn't apathetic when I wrote the record. I was just in a different headspace." This newfound perspective gives her the freedom to experiment when performing the album. "Now I'm reinterpreting all of those songs live, but with all of the emotions and all of the meaning behind them. So it kind of reversed itself." One of the most interesting traits you take away from talking to the singer/songwriter is her ability to roll with the punches—because one thing she's learned is you can never predict what life will throw at you next.
"It's not in balance," she laughs, when asked how she maintains her impressive career and the life she turns into music. "Keeping things in balance is a nice idea but it's never been the case. I don't sleep an awful lot," she admits, recognizing that it's nice to have certain responsibilities lifted off of her shoulders as she grows her team, and naturally grows as an artist. But she still wants to maintain full control over her music and career. "It's really much more important to me that things get done and things get done right and that I'm in a position where I can make the music that I wanna make and release it how I wanna release it." Having creative and business control over her work is very important to VÉRITÉ. She started on her own and even when adding to her team it's clear they're there to strengthen her brand, not to manage it. "If you don't have the control there's always the potential for somebody to hit pause for you. And I think I've worked way too hard," she says. It's taken a lot of effort and patience to get to where she is but it's paid off. "It's worth it because I have the control and freedom that I have."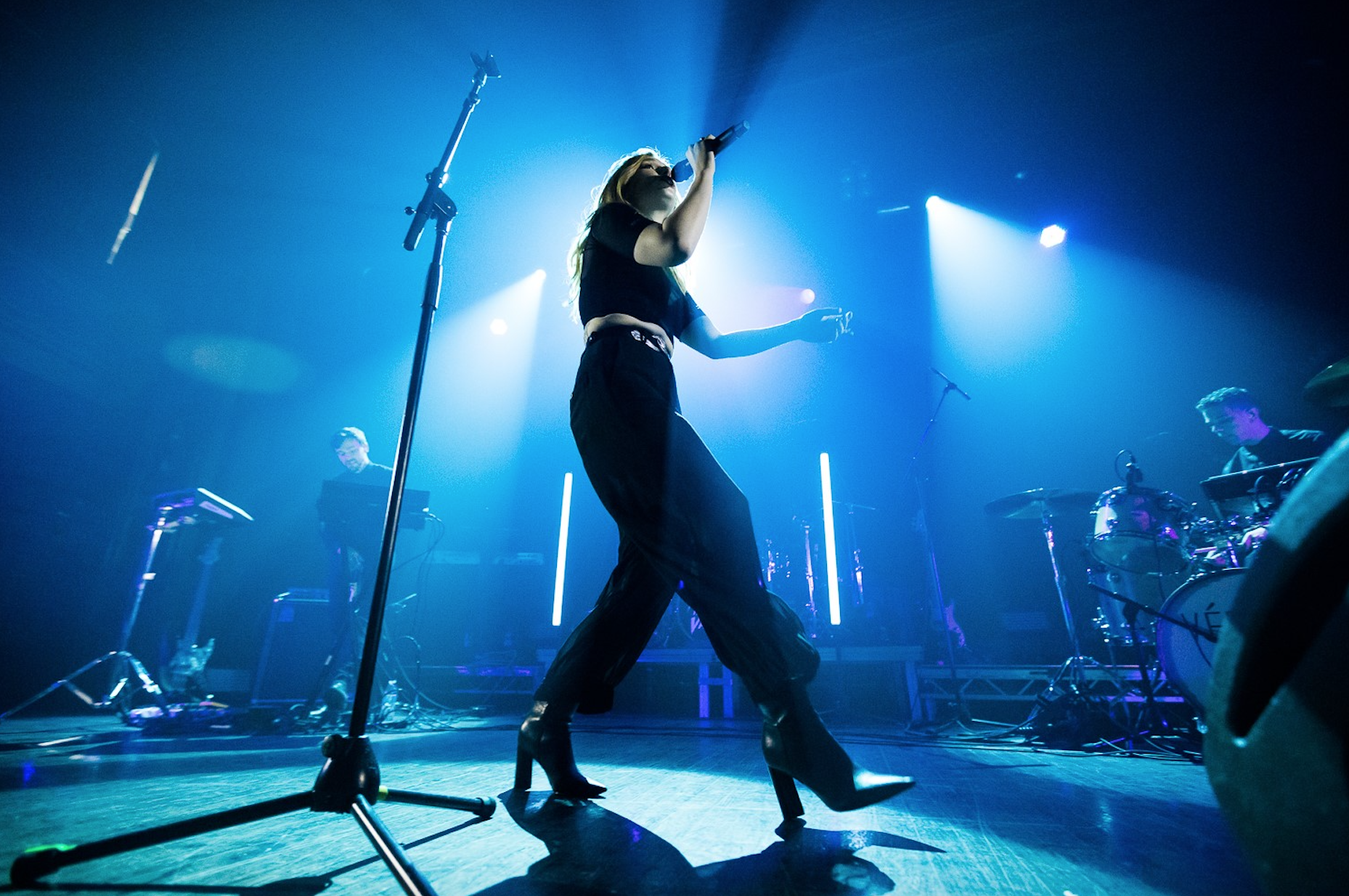 Photo: Nicole Mago
Of course, doing everything independently comes with its hurdles—when you're leading the way, there's no one showing you what to do. But she made it happen, even if she admits, "[There was] so much error. Way more error than trial," she jokes. "I fucked up a lot, I did a lot of things, I've lost money on a bunch of things…" It's all part of the learning process—you can't achieve anything if you're too afraid to fail to even try. "It's like I kind of came into my own with people watching. Whereas in a lot of cases when an artist comes [out] they're like full developed and start out. I was a scattered mess of a person," she explains. "You feel like people are looking to the left and right being like, 'alright, we're gonna see if this sinks or floats'." It's difficult feeling like everyone's watching to decide whether to put their faith in her but VÉRITÉ is ready to test the waters, so long as she's moving forward, "And I'm happy to do so."
What a lot of people don't understand is the sheer amount of work that goes into being a successful artist. Most fans don't get to see beyond the bright lights of the stage. "This idea that having a career in music is the highest luxury keeps coming back to me," she muses when thinking about how she got to where she is now. VÉRITÉ saved up enough money to fund her first recordings by waiting tables and cleaning bathrooms, working nights in New York. She's not over the feeling of getting to play music for her career—that excitement and drive hasn't worn off because she's earned it through hard work and strategy. "You need to create the demand. You need to find your audience. You need to cater to them. You need to build yourself up in a way that's creative and strategic," she explains, "I think that people so often are waiting for somebody else to open the gate for them or to give them the opportunity." While she admits she's also waiting for gates to open for her that doesn't mean she's going to stop finding creative and strategic ways to grow. "There's always something to do and always somewhere to move forward. And [you shouldn't] get discouraged when things don't line up the way you expect."
"[I'm] trying to figure out how to balance work and music and life and kind of meld them all together in a weird way."
It's fitting that Byrne chose the name VÉRITÉ, which is taken from the french word for "truth", because she speaks it loud and clear. She's living proof that hard work pays off and you can achieve your dreams if you focus on finding the right path. She offers one last pearl of wisdom, and that is not to forget who you are along the way. "It's important to make meaning outside of your career. And I think that's something I'm coming to terms with recently," she says, pausing to weigh her words carefully. "You push and you grind and you build, and then you realize that your life is so much more than this picture that you've painted for others." It all goes back to balance. VÉRITÉ's still trying to find that but in the meantime she's not going to stop. She says it's more than easy to get burnt out but she's on her way to finding a happy medium. "[I'm] trying to figure out how to balance work and music and life and kind of meld them all together in a weird way." Because how can you write music that captures life in such a deeply affecting way if you haven't had the chance to live it? There's no telling where it'll take her next and that's exciting, just know that she'll be making method out of the madness that is life. "I can't wait to hear [the next album] either honestly," she laughs when she hints at burrowing down to write her follow-up. You'll have to stay tuned to hear it. Expect the unexpected because with VÉRITÉ, "All is subject to change."