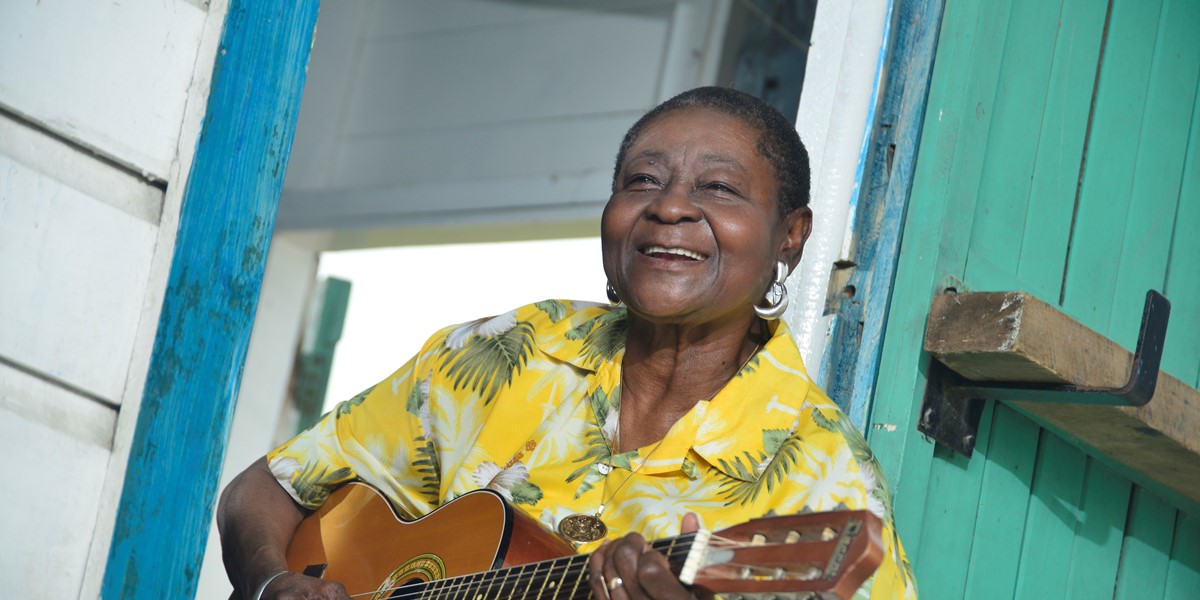 For those who aren't already familiar with "Soca," it's a style of music coming out of Trinidad and Tobago. While its similarity to other island music is obvious, its uptempo beat and pop sensibility puts it in a class of its own. After this weekend at Coachella, artist Calypso Rose is getting well-deserved recognition from a wider audience. She has previously been known more for her Calypso, but her new songs are more Soca. It's not a genre yet recognized by Billboard although, for the benefit of the artists, it does need its own category. A quick search on YouTube "Soca 2019" will provide you with a list of fun danceable Island Pop.

Soca is the perfect soundtrack for days getting warmer, longer, and sunnier — it sounds like fun feels. If you search Reggae or Calypso you'll miss out on so many of these pop hit hopefuls. Add Machel Montano's "Mr Fete" or "Fast Wine" to your "Poolside" playlist. Artist Farmer Nappy is listed under Reggae but you might only find him if you already know his name. Riddim (the patois pronunciation of rhythm) isn't exclusive to Reggae music, as you make your summer playlists remember "Soca".
Trust me, it's a good time.