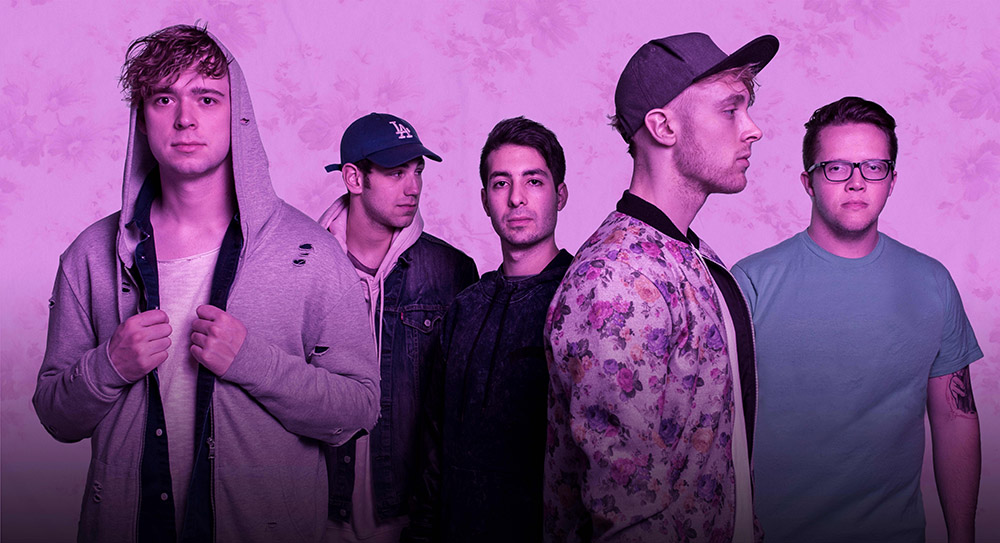 Do you believe in Karma? You should—because it looks like you're being rewarded with some good luck in the form of today's premiere from Shatterproof. Their song "Karma" is an alt-rock explosion of biting lyrics and fast-paced riffs (and some badass violin too!), and now it's got a video to match. Directed and produced by Hudson Bloom, it tells a tale of getting payback on that one really shitty relationship we've all been through—and honestly, revenge never sounded so sweet. Both the song and video have an intriguing story, and the band explain the meaning behind it:
"Karma" is the classic Mariah Carey, revenge-breakup song. It's about being cheated on and taking things into your own hands. This story is developed further in the actual music video for the song. A girl breaks up with Benji in the first scene. Instead of being down about it, he channels this energy into his music. The girl slowly makes her way from one band member to the next, breaking all of our hearts and eventually becoming a sort of fake mythology for how the band started. Each member joins this band and bonds over being cheated-on by the girl."
Your "Karma" is about to take an even better turn, because the band have announced they're putting out a new EP real soon! The upcoming self-titled release was recorded with producer Chris Beeble (Rise Against, A Day To Remember) and is due out July 21st via Revival Recordings. Shatterproof say this EP pushed them as musicians, and it's clear their hard work is paying off. Find out more about the upcoming release below and keep scrolling to get a healthy dose of "Karma"!
"We believe that this EP is the best of Shatterproof. We have been a band for almost 6 years and have written so many songs. But this EP is what Shatterproof is about, our favorite songs we have written so far. It is painting a picture of the direction we want to go, how we want to write songs and what kind of band we want to be. Having the opportunity to put this EP out through Revival Recordings is huge for us. This EP is some old stuff for older fans, and some new stuff for everyone, and as a package we couldn't be happier with it."