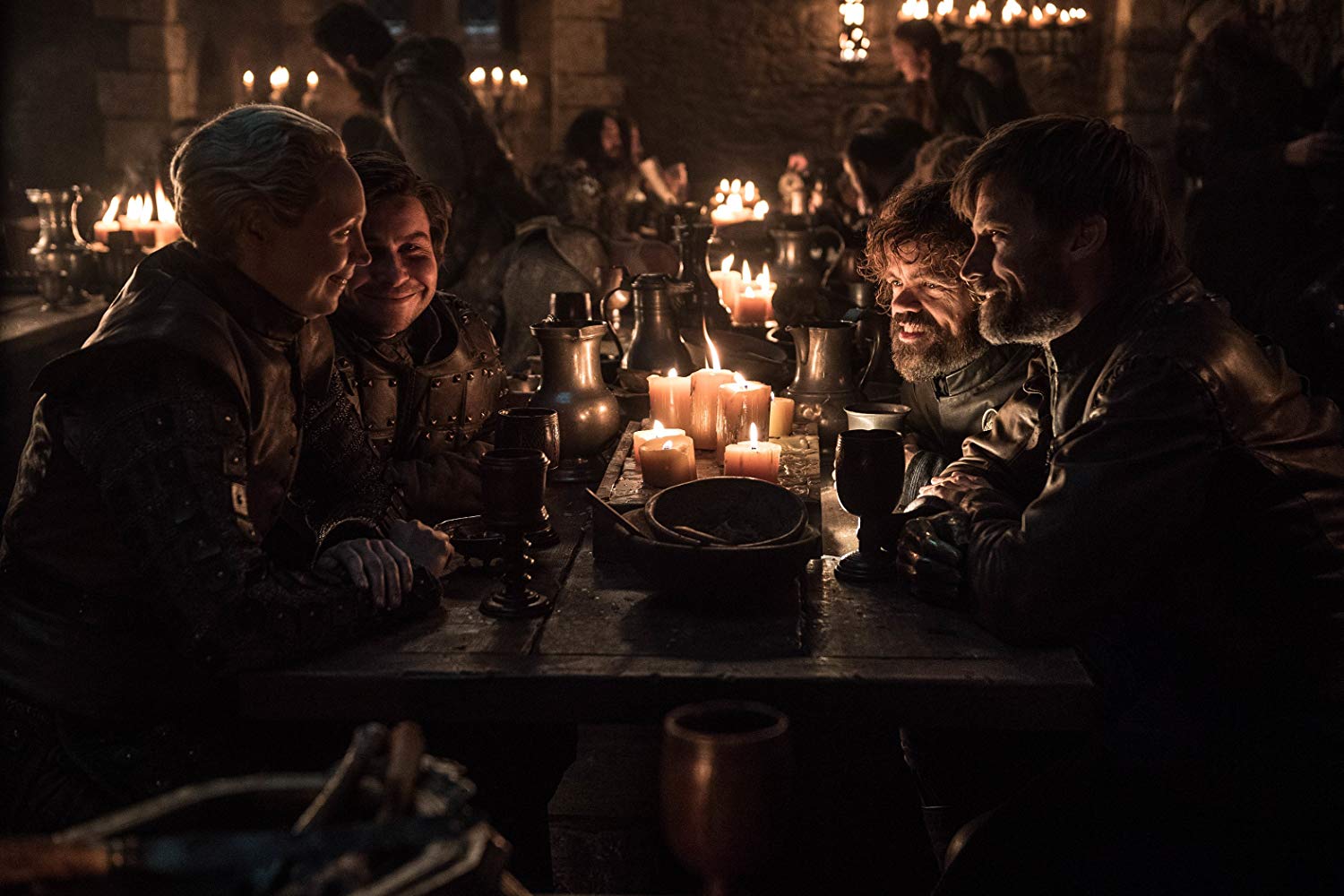 Well this certainly was the episode that launched a thousand think-pieces. But you didn't come here for that. You came for the shade, and shade we shall provide.

/// This is your only warning: SPOILERS! ///

Gotta admit, while I'm not down with the Mad Queen look, I can't help but feel sorry for Dany (Emilia Clarke). She was the most popular girl in Essos BUT now that she's transferred to Winterfell High, all the jocks are like, "Do you even go here?" and the Stark sisters (Sophie Turner, Maisie Williams) are like, "You can't sit with us." Even when she saves her Emo Quarterback boyfriend's (Kit Harington) downer of a party, by handing out lordships and shout-outs like Oprah, she still can't get any cred in the cafeteria. Everyone sleeping on Dany's hustle is gonna make her go from Regina George to Carrie White with a quickness.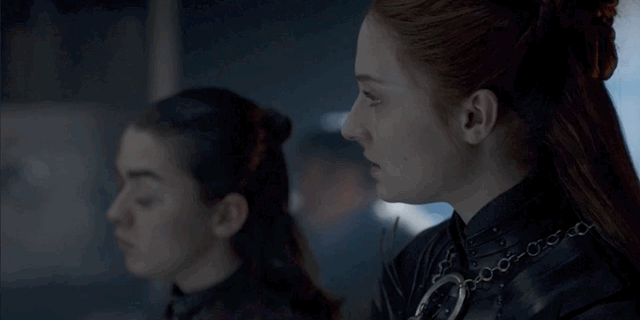 Arya to Sansa: "Just say the word, sis."
Poor thirsty (now-lord) Gendry's (Joe Dempsie) out here trying to lock it down with the newly-proclaimed Hero of Winterfell, only to have her curve him all night. Arya's still riding high on that Night King-killing energy so she's not about that getting-wifed-up life.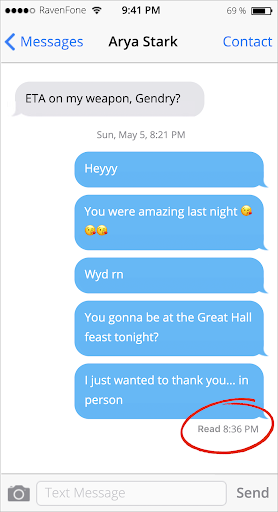 Maybe she's just not that into you, sweetie
Jaime (Nikolaj Coster-Waldau) had an extremely productive episode! He finally crossed "Brienne" off his To-Do List, and is on his way to King's Landing to add "Queenslayer" to his résumé. After the previous night's knighting (AKA "foreplay") and surviving the undead in battle, he decides to seal the deal by plying Brienne (Gwendoline Christie) with wine to a few rounds of "Never Have I Ever" — Winterfell High's favorite drinking game.

For a love scene between a virgin and someone who's only ever slept with his twin sister, it was…way more awkward than you'd expect. Jaime arrives in Brienne's chambers after doing a full-body cockblock on Tormund (Kristofer Hivju), making excuses to remove his clothing because of how hot it was. (Suuuuuure.) And Brienne, obviously oblivious, starts proselytizing on her climate control techniques in the North. To which Jaime responds, "I hate the fucking North". Oh, but he apparently loves fucking IN the North. Well, at least he didn't toss a kid out the window this time — just Brienne's heart, along with the hopes and dreams of millions.
My girl Brienne outside in a housecoat. I hate dick. That's what dick does. It has you outside in the cold ass North in a housecoat asking a one handed dude where he's going.

— Auntie Rai of Castamere (@yay_itsrai) May 6, 2019
The Jaime/Brienne breakup scene is an inversion of the bath scene from Season Three where Jaime tells her his side of the Kingslaying story. Whereas he originally used his truth to gain her trust, he is now using truths he has since outgrown to push her away so that he can make a clean break.

Lest we forget, Ser Bronn (Jerome Flynn) also shows up just in time to school the Lannister brothers on Remedial Westerosi History with a live demonstration.
QUOTE OF THE NIGHT:
"Kill a few hundred people, they make you a lord.
Kill a few thousand, they make you king."


– Professor Bronn, excerpted from his Feudalism 101 thesis.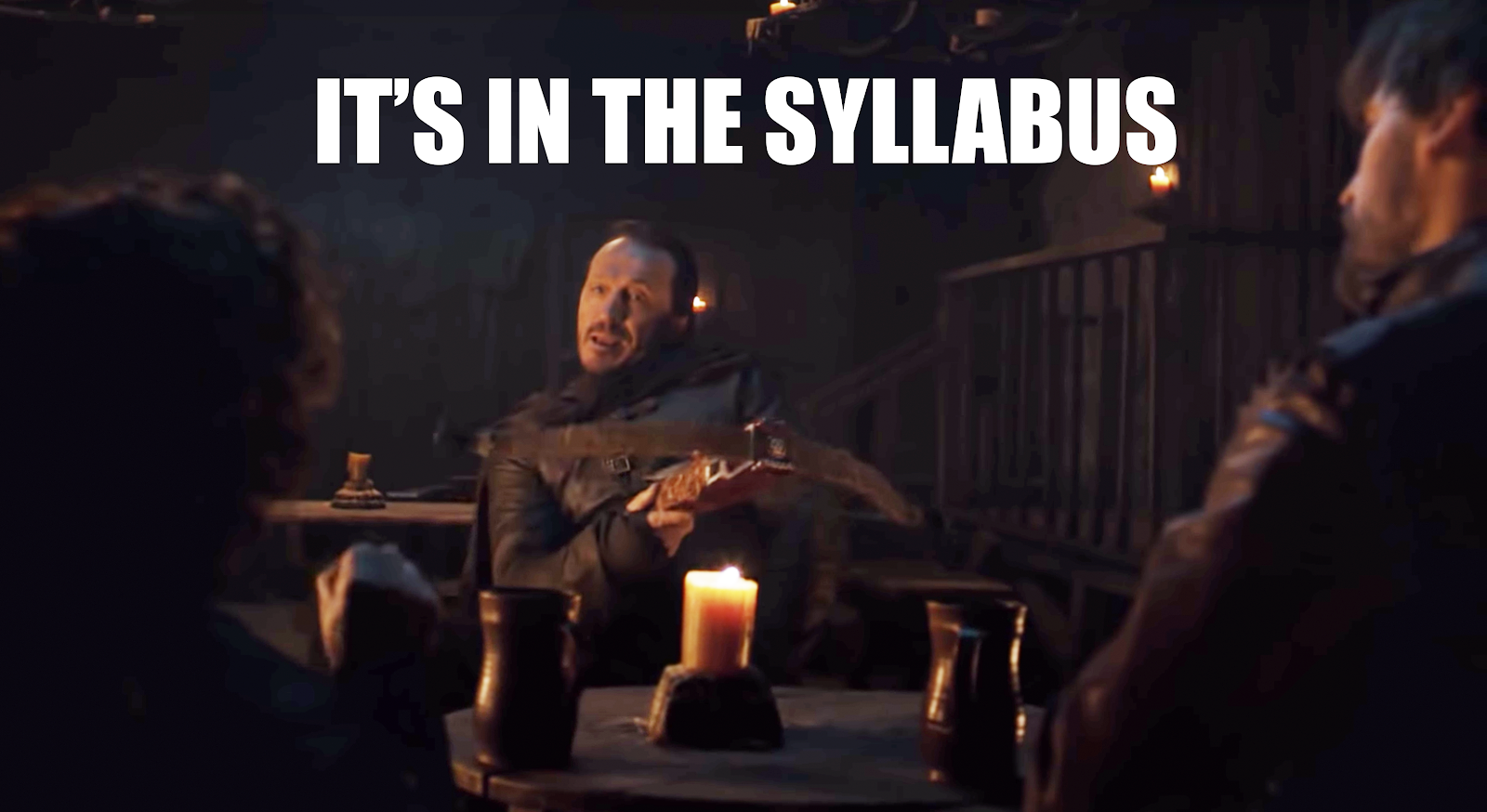 But apparently this lesson didn't stick, because Tyrion's (Peter Dinklage) later attempt at diplomacy with Cersei (Lena Headey) backfires after he accidentally pulled a Maury Povich and let it slip to Euron (Pilou Asbæk) that he's not the father when he tries to appeal to his sister's motherly instincts.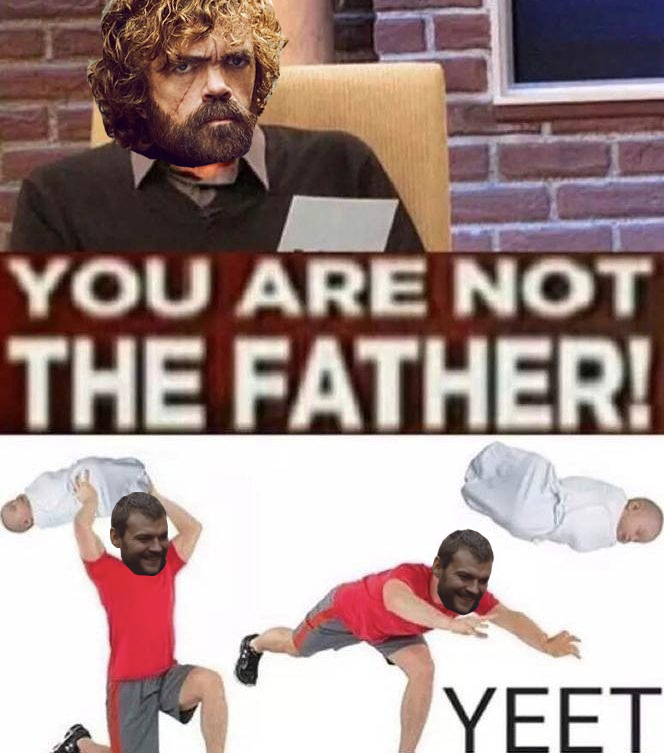 Unfortunately, Tyrion's "F" at this pop-quiz led to Missandei (Nathalie Emmanuel) being forced to take the "L" for Team Daenerys. But at least homegirl went out dropping the most fire verse in this episode: "DRACARYS", which is High Valyrian for "YOU BETTER LIGHT THIS ISH UP".
Missandei's last word was the one Daenerys said to set her free ???????????? #got pic.twitter.com/q6wCYHfiVb

— d i l a r a | GoT spoiler alert (@futurewithDE) May 6, 2019
—
---
Alice Meichi Li is an illustrator who's originally from Detroit and is now based in Jamaica, Queens. Please support her artwork by checking out her Game of Thrones-inspired merch here!