A balanced breakfast includes a healthy serving of new music,
it's time to Rise Rock n' Shine…
Who: Vex Red is blowing us away with their electronic rock sound but this isn't the first time they've been on the scene. Since their formation in 2001, they've rocked with Staind, Bush, Vans Warped Tour and more.
What: Their first song in three years, "Tarantula" is a comeback you'll never forget.
Why: "Tarantula" is a little bit different in all the best ways. It takes its time with slow winding melodies that feel almost eerie but it isn't afraid to launch into anthemic choruses either. The result? A tune like nothing you've heard before.
FFO: idobi Radio
Find Vex Red on Facebook, Instagram, Twitter, and their official website.
"Hi guys, Vex Red here. We've just released the video for our new single 'Tarantula' and we're really pleased on how it's turned out. The song is about finding calm in a world full of noise and is taken from our upcoming EP Give Me The Dark, which is coming out on October 4th. Hope you all enjoy!"
—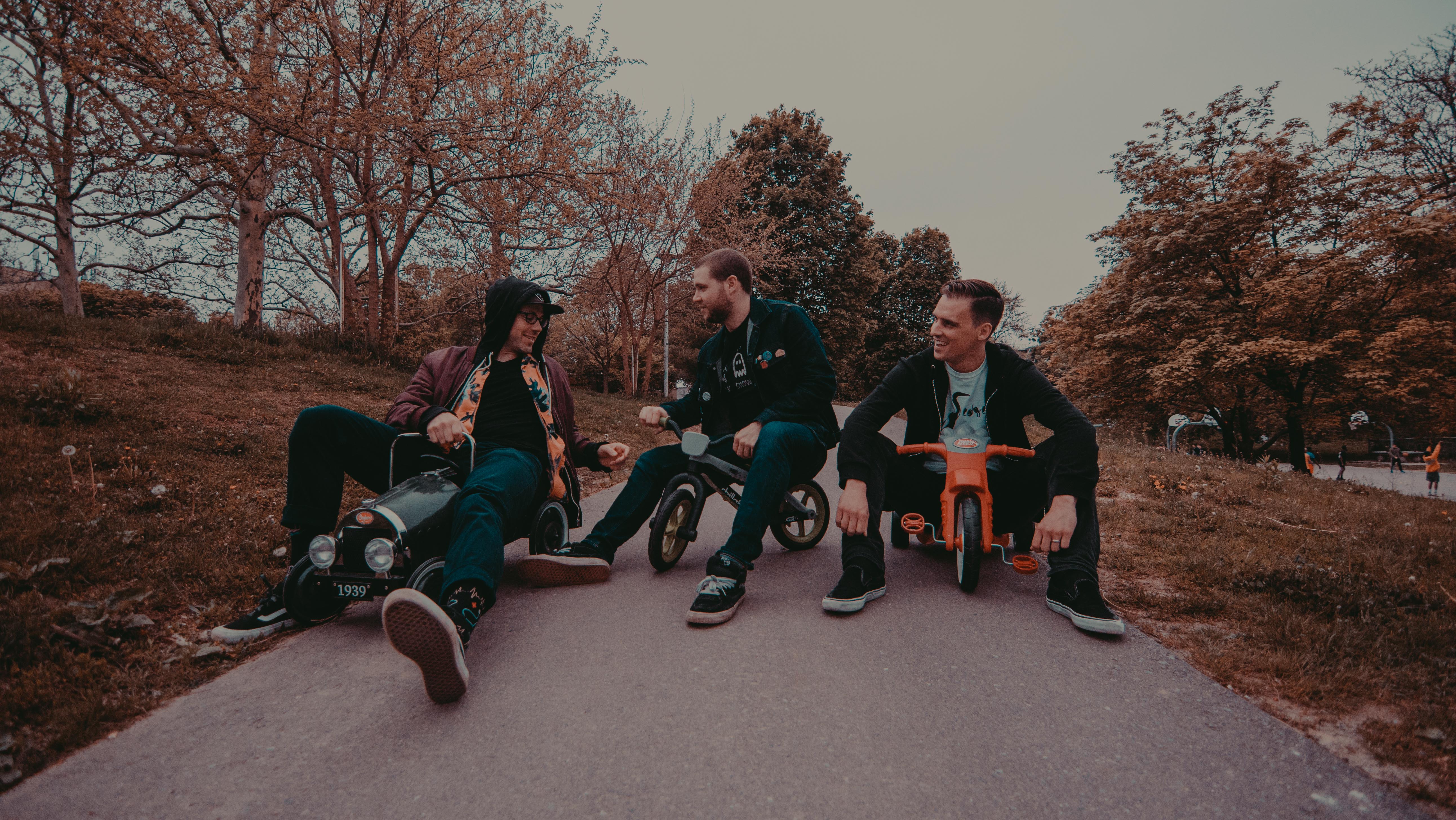 Who: Sixteen Scandals' second full length is set to drop this fall and honestly, a new set of loud, hard rocking tunes from the Toronto trio can't come soon enough.
What: The beats on "C No Evil Hear No Evil Talk A Lot Of Shit" will remind you why punk rock is always the best music to jam to.
Why: It's easy to have fun while listening to "C No Evil Hear No Evil Talk A Lot Of Shit". The song makes you want to forget all your responsibilities so you can dance the day away. Isn't that what music was for all along?
FFO: idobi Radio
Find Sixteen Scandals on Facebook, Instagram, and Twitter.
"'C No Evil…' is the second single off of our upcoming full-length Nothing to C Here. If you haven't caught on already, the whole thing is based on the ridiculous idea of writing a concept record in the key of C. For the last four years it's been a running joke among Sixteen Scandals that whenever Zazoo shows up to practice with a new song to show us, there's a good chance it's in the key of C. There's at least one or two per album. This dumb joke turned into year-long project when, while writing the title track of the album, Zazoo had two ideas for the chorus. Our drummer Dave dug his heels in on one version, Zazoo dug his heels in on the other, and Isaac sat in the middle and agreed with both of us (bassists, amirite?) The compromise? Use Zazoo's chorus in the song and write a whole new song and use the second version. Now both of the first two tracks we've written since our last record are in C. Great. Then some idiot (probably Zazoo) says 'Ha, what if I wrote a whole record in the key of C.' (…definitely Zazoo). It sounded like a dumb idea… hell it was a dumb idea. How do you write a whole record in one key and not have it all sound the same? Who knows, but it happened. Every week Zazoo would show up at practice with some new crazy idea about how the songs tie together and what themes would repeat between tracks… and he'd sell it with the passion and obsession that only someone far in the depths of writing psychosis could muster up. I bet if we saw his basement during the writing process it'd look like some B-list detective-drama room with scribbled sheets of paper taped to the walls and bits of string pinned between them. Anyways, I guess we're supposed to talk about the song. 'C No Evil…' is both tongue-in-cheek and autobiographical, told from the perspective of the curmudgeon we all eventually become: stuck in our opinions, ignorant of facts, and balls deep in confirmation bias. Also politics. Duh. Both the left and the right are so convinced that they are correct; we don't even try to understand anymore. It's in the key of C (duh) and we let Isaac start this one because he never gets to start songs, and let's face it, his base tone is thicc af." – Sixteen Scandals