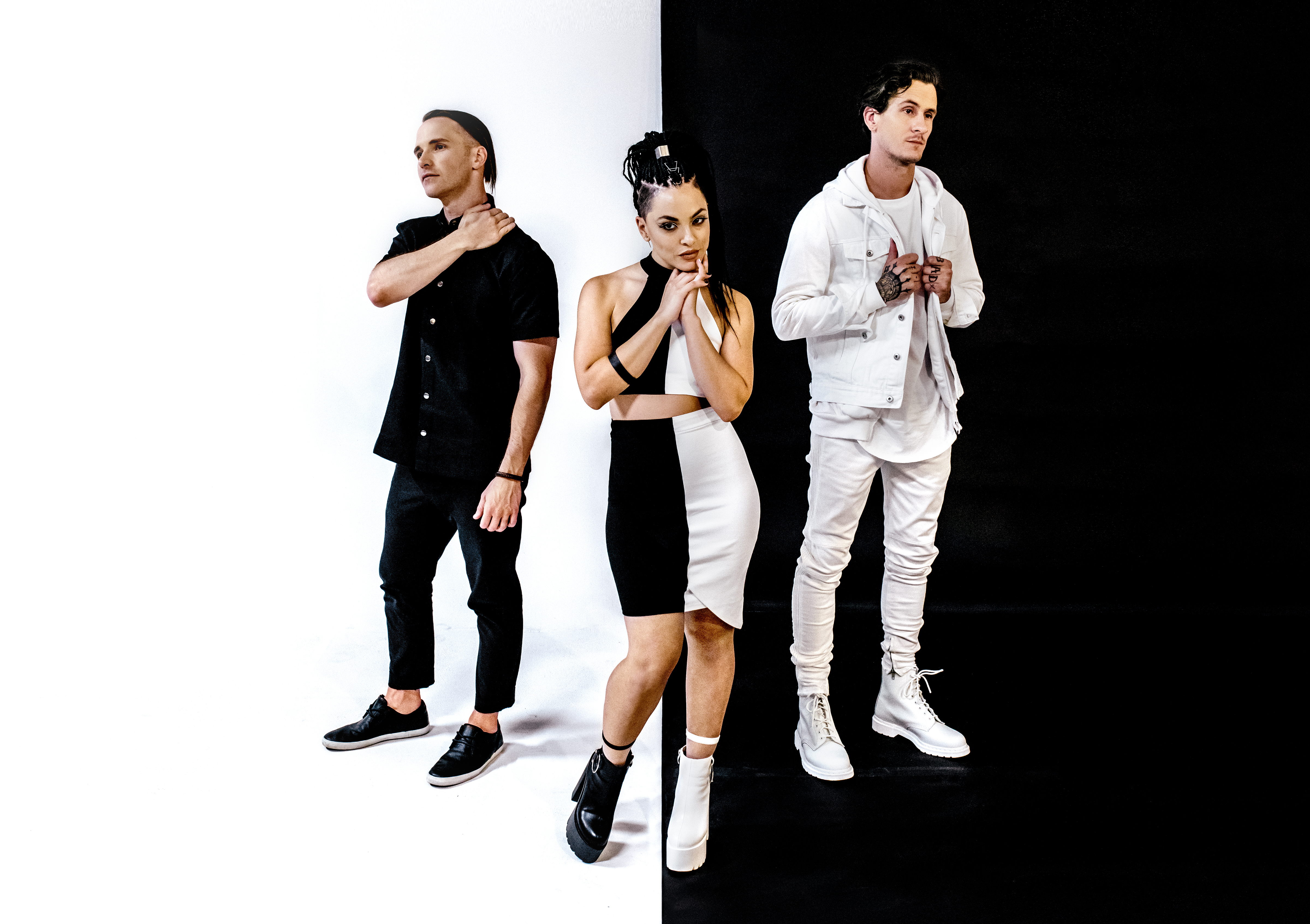 Authenticity and talent are at the forefront of VERIDIA's career. The alt rock band has been making noise in their hometown of Nashville and the sound has spread across the world thanks to projects with Amy Lee (Evanescence) and Matt Squire.
We can see why the band is off to such a hot start when we dive into their track "I Won't Stay Down". At first glance, the song is an intense ride of rock rhythms and pop melodies. Dig a little deeper though and you'll see there's a lot more to the words frontwoman Deena Jakoub is singing.
"I was angry, so sad, but still called to action."
"Just a few months after the loss of my father, someone, a second father to me, was almost removed from my life forever as well," she explains. "This man taught me my first full song on the guitar; built living quarters in my first touring vehicle; fueled my love for the road and loud music; met lonely strangers on the road and invited them into his own home, making them feel worthy of love and belonging, and inspires me to create that same space of belonging at every VERIDIA show." It goes without saying that his impact on Deena, her band, and everyone he crossed paths with can't be measured.
After a severe brain injury, things turned bleak for the man Deena calls her second father. "This very intelligent, compassionate, creative man lost physical abilities which took away his livelihood." Personality changes after the incident caused further pain for him as the relationships in his life began to change.  "He could not react quickly or logically in crisis. He suffered depression, fear, anxiety, and basic daily functions became so painful and exhausting that suicide became his desired solution," Deena explains. "He tried to take his own life in a very public way. Sadly, there is a term for the way he chose, 'Suicide by Law Enforcement.' Because of the undeniable fact that he raised a gun toward officers, he was shot and injured, and he is serving a prison sentence of up to 16 years, without access to mental rehabilitation until the term is served."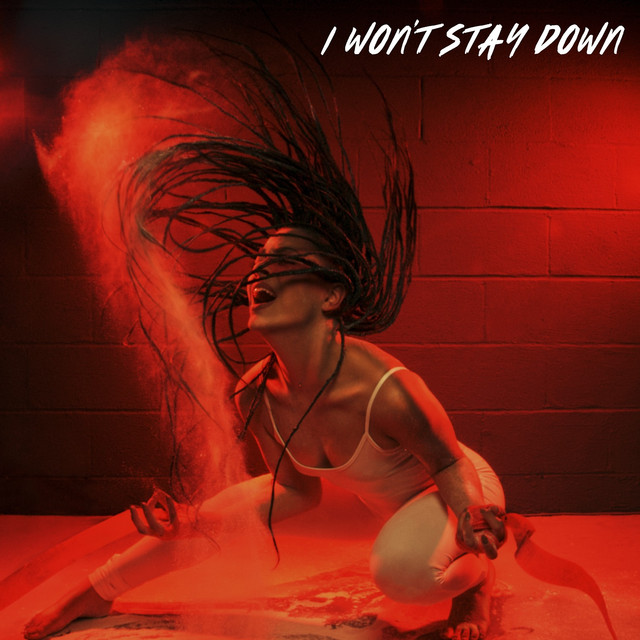 It's this experience that led Deena to creating "I Won't Stay Down".  "In respect for suicide awareness month and my belief that sharing experiences can change, even save lives, I feel compelled to share the very personal story behind this song." The song shines a light on suicide awareness and is a rallying cry for those who need help.
"This song emerged from my desperate need for an anthem of encouragement…"  
Even the artwork behind the track has an important meaning. "I purposely posed in front of a cinderblock wall for the photo associated with 'I Won't Stay Down' inspired by seeing a letter from him, a skillfully drawn picture of his 8′ x 8′ cinderblock cell and concrete view out of a 6" window." Words might be painful, but drawing has given him an outlet. His work sparked a fire in Deena to use her own outlet and make a song with impact. "I was angry, so sad, but still called to action."
If there's anything Deena wants listeners to take away from "I Won't Stay Down", it's that they can do it. "This song emerged from my desperate need for an anthem of encouragement, words of hope and empowerment, to myself, to him, to anyone suffering with or affected by mental illness/injury, depression, and suicide." There's solidarity in standing together and you can stand with VERIDIA every time you hit play.
Hear "I Won't Stay Down" below.
—
Keep up with VERIDIA: