Grab your pumpkin-spice-whatever and get going,
it's time to Rise Rock n' Shine…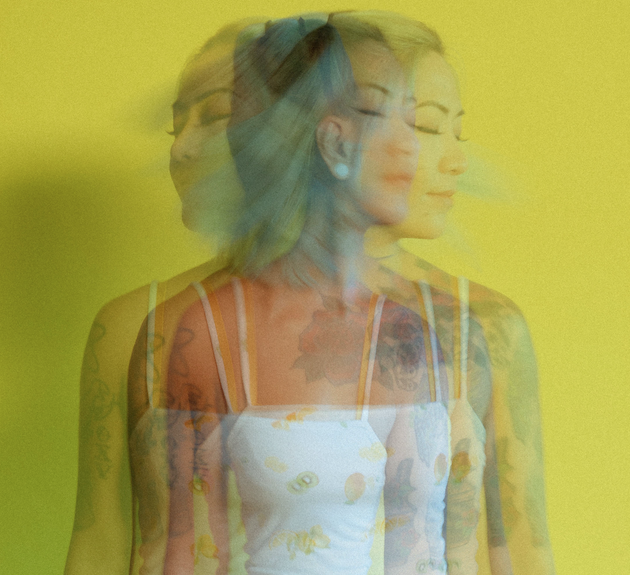 Who: Frames' debut EP doesn't drop until September 20th, but from what we've heard so far she might just be the best newcomer of the year.
What: If you've ever had a crush, you'll probably like her new single "House Show".
Why: "House Show" is catchy like a pop punk song, atmospheric like an indie jam, and sweet like your first love.
FFO: idobi Radio
Find Frames on Instagram and Twitter.
"I wrote this back in 2015 when I was freshly single and had just moved to Richmond. The local DIY scene was really big at the time so I always found myself at house shows and subsequently surrounded by a buncha musical cuties. There was this one guy, who shall remain nameless but his band went on to do great things, that I was enamored with. He was like the local Harry Styles but not as tall (shout out short dudes, love you). Anyway, we hung out a couple times and at that time I wanted to be so cool, in his eyes but also in general. I'm being literal when I say, 'If I clap and tap my feet, would you notice me, if I nod on the down beats, would you come to me' like I actually was consciously doing these things but trying to make it look cool and effortless. I probably looked like I was having a panic attack. I probably was. I really love this song because musically it's fun and lyrically it's both invested and lighthearted. My favorite part is singing, 'oh my god, you're dumb'. The entire chorus is about surely feeling like we were on the same page but he successfully cool-guy'd me harder. I'm not a cool guy." – Frames
—
Who: Los Angeles' ANIIML is a producer, songwriter, and activist but after her latest music video we think "visionary" might be added to the list.
What: "Handle Me" is like Tinder, if Tinder was a really cool music video. Anyone who sees their match/soulmate/future bae in the video is invited to reach out and make a connection.
Why: Aside from introducing a whole new way of dating, "Handle Me" is bright, fun, and totally unique. If you need a break from the music you're used to hearing, this is the song to turn to.
FFO: idobi Anthm
Find ANIIML on Facebook, Instagram, Twitter, and her official website.
"I started to notice that most of my friends are incredibly gorgeous, talented, successful, kind, loving…I mean…they're AMAZING… And they are all….single. Why has it become so hard for us to find someone who can handle us? The fantastic, the wonderful, and the difficult parts of us?"– ANIIML