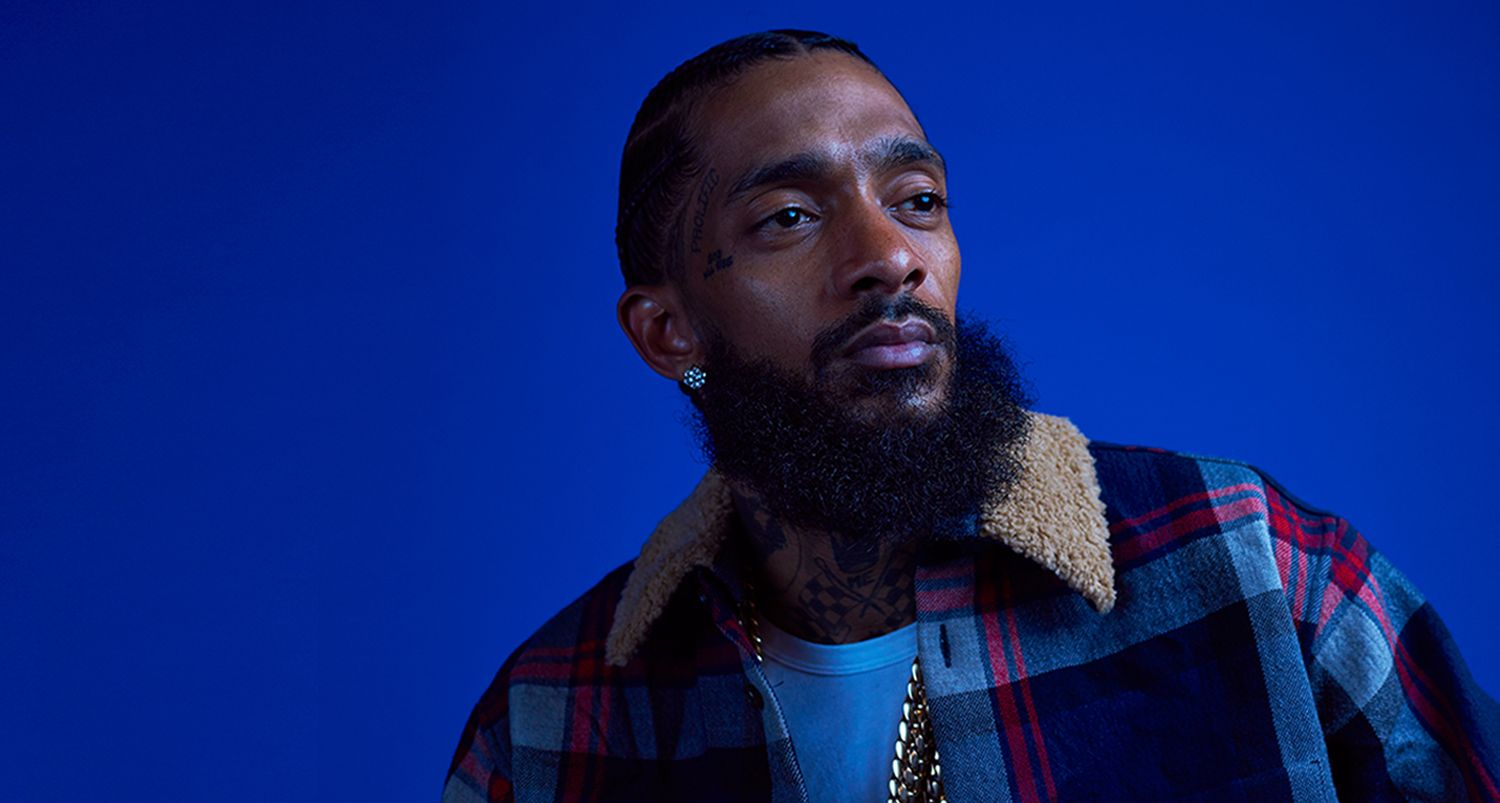 Nipsey Hussle (Ermias Asghedom), the rapper, community organizer, and real estate investor, was shot and killed outside his LA store, The Marathon, in the afternoon of Sunday March 31st. It's unclear who is behind the murder and what the motive may have been. Nipsey was due to meet with LAPD Chief Michel Moore and Roc Nation representatives to discuss gang violence today.
Growing up in an under-served community lead Nipsey to gang affiliations as a teenager. His hard-won growth out of that lifestyle to become a man who gave back to his community made him an inspiration. Programs such as Destination Crenshaw arts project and an open work space Vector90—which makes classes in science, math, and technology accessible—were among his contributions to the community he cared deeply about. He could be called a role model for young people seeking a way out of common negative patterns.
Nipsey made his name as a strong musician who remained independent and refused several record deals. His first formal album, Victory Lap, dropped in February 2018 after six years of teasing and was nominated for a Grammy for Best Rap Album.
He had big plans. Along with business partner, David Gross, he was buying up real estate in his neighborhood. They had the idea to turn the plot where their store The Marathon is located into a residential building.
Nipsey was making positive moves, upward and onward, and bringing an entire community with him. There has been an outpouring of love from well-known artists who respected him. Drake put it very well when he said:
"You were having the best run and I was so happy watching from distance fam nobody ever talks down on your name you were a real one to your people and to the rest of us….I want the world to know I saw you as a man of respect and a don. Rest easy my g."
Nipsey is survived by his love, Lauren London, their son Kross, and his daughter Emani. The lack of his presence in music, in the culture, and in the hearts of all who knew him will be felt for years to come.
#RIPNipsey