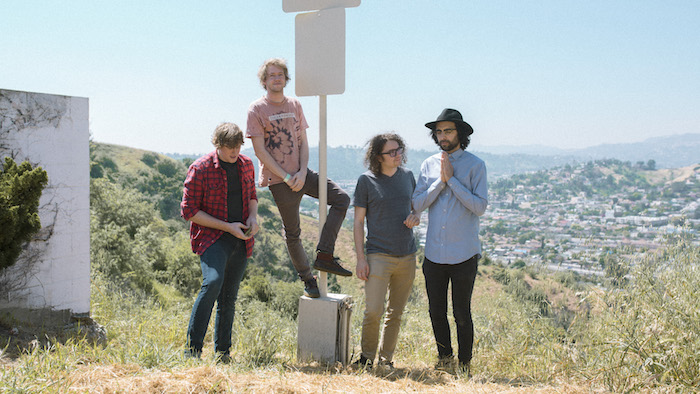 What better way to kick off the weekend than with a band that describes themselves as a "one stop shop for a great time"? Enter Gestures & Sounds, who is premiering an animated video for their track "To: Rivers, From: Chomp" below.
"Having never made an animated music video before and only having a month to finish it, animation was a daunting path for us to take. Nevertheless, we jumped at the chance to create visuals that are only possible through animation! It freed us to get as wacky as we wanted with each scene and do some crazy camera moves along the way."
A fun, folky song, and a story book esque flick introduce you to the Los Angeles four piece, who are living their best life by bringing fun, silliness, and pure happiness back to music. You can't resist catching their good vibes when you hear their sound, and we think you'll agree when you hit play below.

"While the four of us explored concepts for this video in June, we quickly realized that the most effective medium for the quirky, haunting sound of this song was an animated music video. Luckily for us, when all four quarters of Gestures & Sounds are pooled together there is just enough creative brainpower and technical know-how to bring a project like this to life! The latter is thanks to Erik, Brian and Jory who are 3D motion graphics artists at a post-production company called Bubba's Chop Shop. Their support also helped get this video done!"