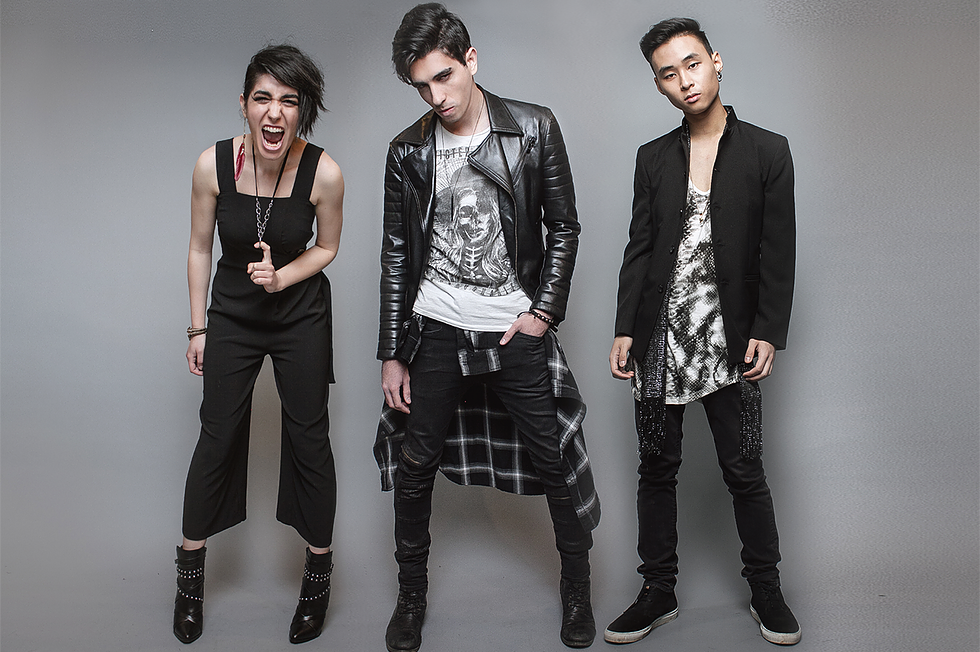 Time is no indication of talent, a theory that Moonfall proves well. The band may be young, but they have potential as far as the eye can see, and they're bringing it to an edgy pop rock sound.
Taking after scene heavyweights like PVRIS and twenty one pilots, Moonfall is offering up both stellar tracks and an image to match. After signing to Outerloop Management, their trajectory is aiming high, and we can't wait to see where they go from here.
Today, we're bringing you the exclusive premiere of the band's new video. Filmed in Philadelphia's most famous haunted house, Baleroy Mansion, check out "Lost" below, and let us know what you think of Moonfall on Twitter.
"We wrote 'Lost' from a very chaotic perspective. It's a very familiar feeling, losing something important and not being able to let it go. We had a lot of fun working on the video with our director, Chris Newhard, and experimenting with crazy ideas that were almost dream-like. We love the energy it gives off."