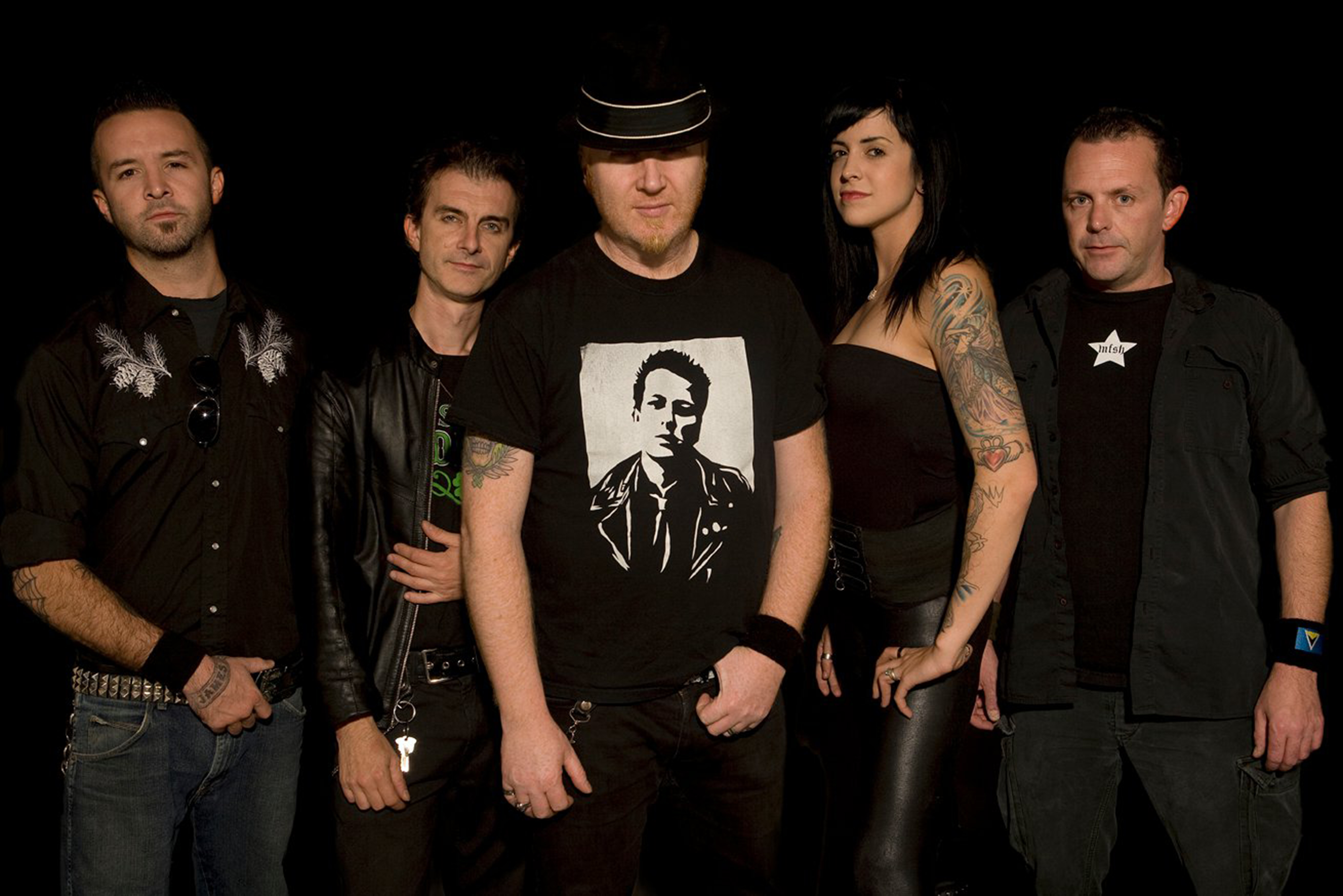 It doesn't get much more Irish than a band formed on St. Patrick's Day. The Mahones is just that group, and today they're bringing their celtic punk sound to idobi.com. Check out the premiere of a newly recorded version of "Streets Of New York" below!
"'Streets Of New York' is a song from our album Rise Again, and it's one of my favorites. It's the story of The Mahones' very early tours in New York City back in 1991. We would play 25 Irish pub shows

in 30 days

in Manhattan, Queens, Brooklyn, Yonkers and The Bronx. New York City is so big, you can actually do a 25 date tour in the one city.
Back then, we drank too much. We'd drink lots of Guinness and whiskey after every show, and then crash out on my cousin Rory's floor in the Bronx (the same Rory McConnell who we sing about in Drunken Lazy Bastard, Down The Boozer, Shakespeare Road, etc).  Rory's place was our home base. The song bring back really great memories of some of our wildest times. We love New York City, and you can hear it in this song!"
It's been 25 years since The Mahones hit the scene, and in that time they've been anything but quiet. They've released over ten album, had songs featured in Academy Award winning films, and visited countless countries on tour. Their legacy doesn't stop there, because with four planned releases, 2016 might just be the biggest year yet. Check out "Streets Of New York" below!