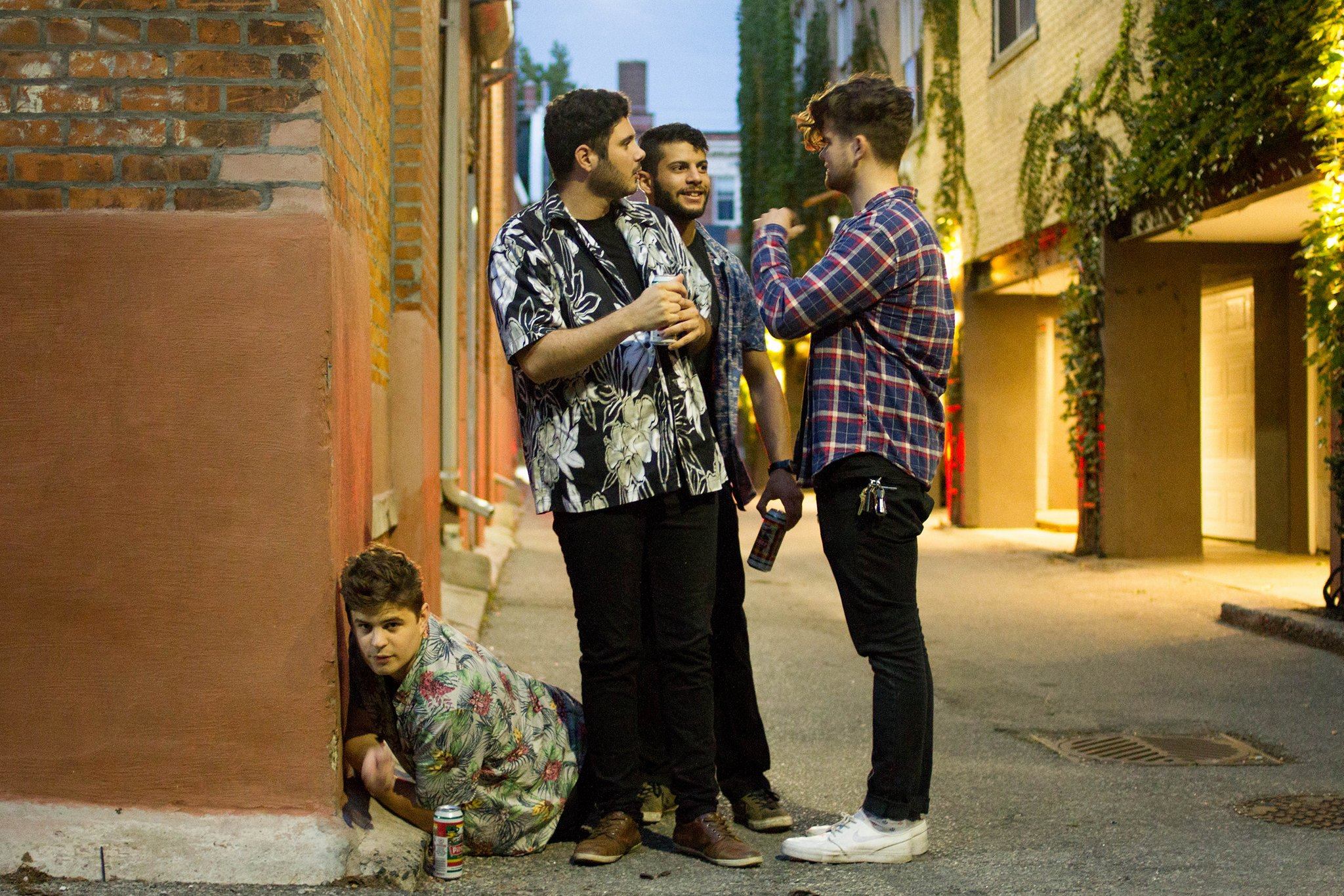 Most of them are from Toronto. They all play music. And because of them, the summer hasn't ended quite yet. The calendar might be declaring fall, but Knifey's "Serf" is fighting for an endless summer—and we think they're winning.
With boundless nostalgia and summer ~vibes~, "Serf" has us breaking out the flip flops and sunscreen one more time. Check out our exclusive premiere of the track below, and watch out for the band's debut EP, Bleached, on September 29th.
Hear this song, and more like it, on idobi Anthm—the internet's best indie radio station, bringing you new music first.
"'Serf' is about the disconnect that technology brings to our everyday relationships, and the uncertainty it introduces into those it connects.  Bouncy guitar and steady drums form a backdrop behind frustrated vocals and lyrics lamenting the fickleness of the tinder universe.  The song swells into a chorus proclaiming the plight of the romantic in the modern dating world, and ends on a repeated refrain professing the frustration of wanting to give one's heart over to someone but fearing that connection's fragility." – Max Trinz (Lead Vocalist)