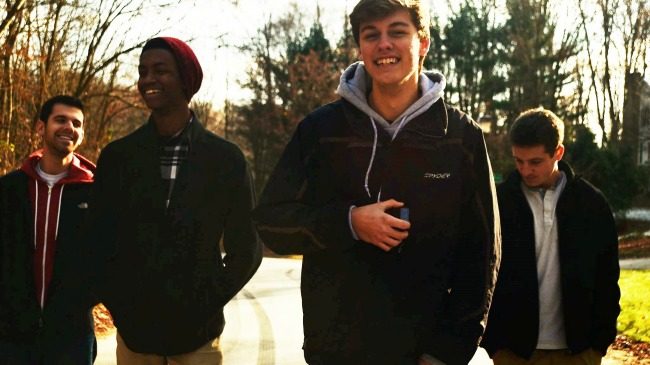 If you were just thinking "How long am I going to have to wait to hear another brand new, kickass song?", Gone Fishkin's got you covered. Fish premiered Face Value's track "Concrete Steps" just now over at ido.bi/player.
In the  choruses we reminisce about being younger and hanging with friends who we have since grown apart from. One of Parker and Grayson's best friends growing up moved away and the same thing happened with Alec and Jeremiah. "Once a week we changed the pace, our state of mind another place" refers to spending time together on a Friday night while engaging in delinquent-esque activities, the one time of the week when we could relax and forget about school and shit, little did we know that holds even more weight today now that we are busier with jobs, college, etc.
Miss the first spin? No worries, "Concrete Steps"–taken from the band's upcoming EP,  Thick As Thieves–is  streaming below.  Check it out, and watch for the collection on June 17th!