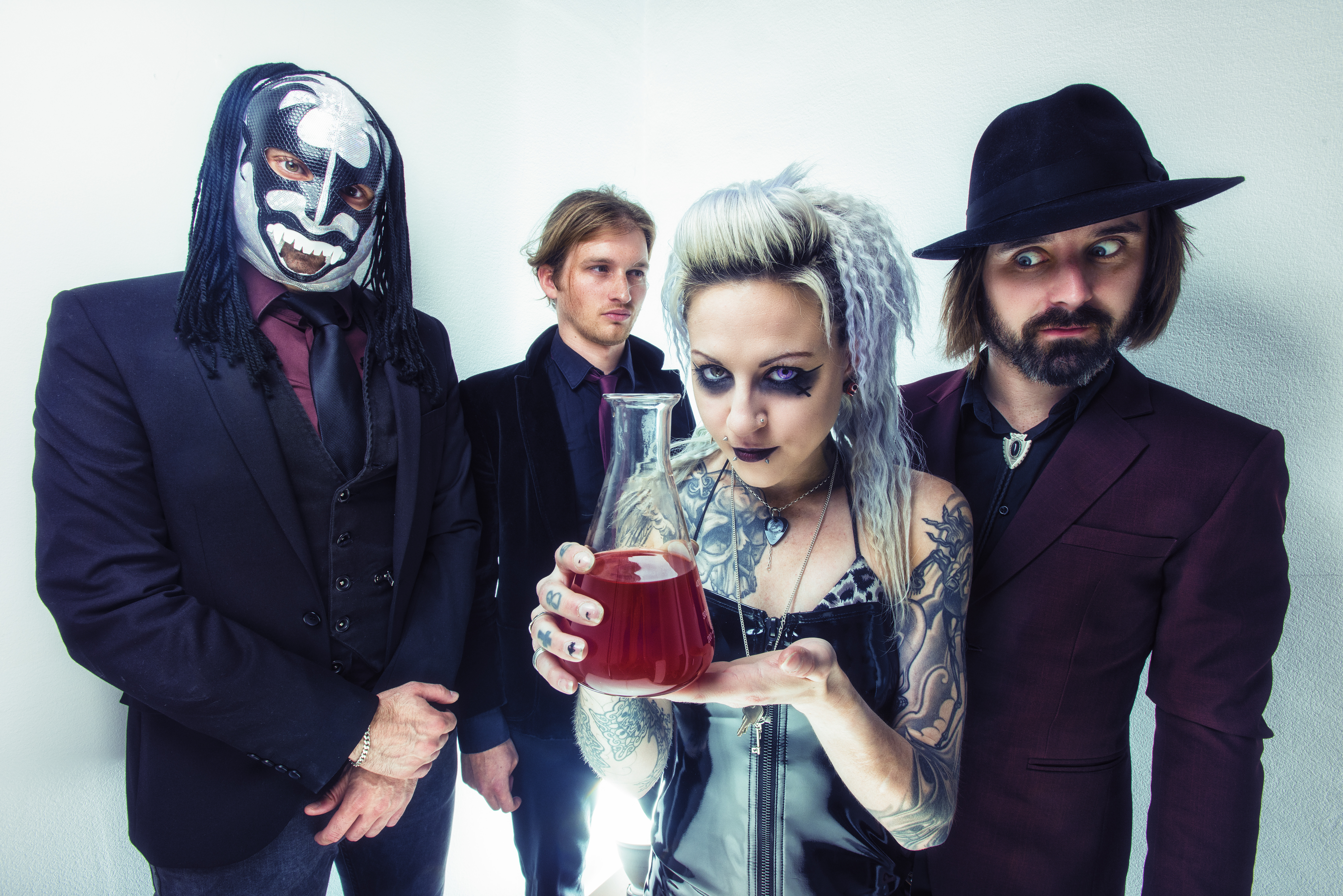 We're kicking off this week with some female-fronted rock band power. London's Death Koolaid has brought their brand new video, for the track "Kids", to idobi.com exclusively. If you wanna rock to it with us, hit play below!
"We wanted to make a video that was conceptually simple, but with a strong message – although we were keen not to completely spell it out for people. We try to make our videos as interesting as possible and this one is definitely our most out-there ideas; a bunch of terrified and bewildered children running away from what appears to be a backstreet place of worship. It's basically a direct translation of our band's philosophy, caricaturing the power of ideology, fear, and control."
The band has been bringing their Suicide Squad vibes to the world since 2013. If you're dying to hear more from the band, you're in for a short wait. The group has an album set to release on August 25th, titled Vol. 2. Pick it up when it hits shelves, and check out "Kids" below!