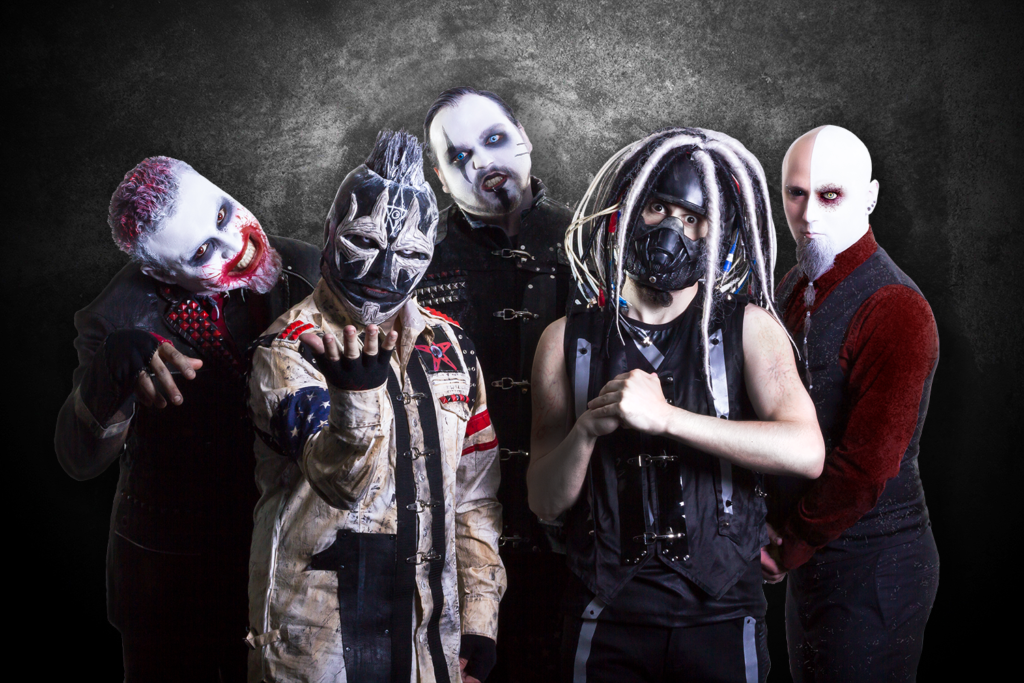 "'Letting Go' is a track about conflict, and how we as people almost seem to seek out that conflict instead of growing above and beyond it. There is a back and forth at work in the track both lyrically and musically that represents the struggle to let go of the anger we have and move forward." – The Human [multi-instrumentalist/producer]
What happens when a group of masked rockers get together? Amerakin Overdose's new track "Letting Go". This one not only boasts the Portland, Oregon group, but also a special appearance from the equally ferocious Waylon Reavis (formerly of Mushroomhead).
"Working with AMERAKIN OVERDOSE was a blast. I love how the track turned out. It was a nice change to create something that forced me to put myself in a different headspace." – Waylon Reavis
Amerakin Overdose and Reavis met while touring together in 2015, and it didn't take long for the veteran vocalist to see the potential they had. Now, with plenty of masks and riffs in tow, the group is setting out for world domination. You can pre-order their forthcoming album The Great Amerakin Dream here, then check out "Letting Go" below!