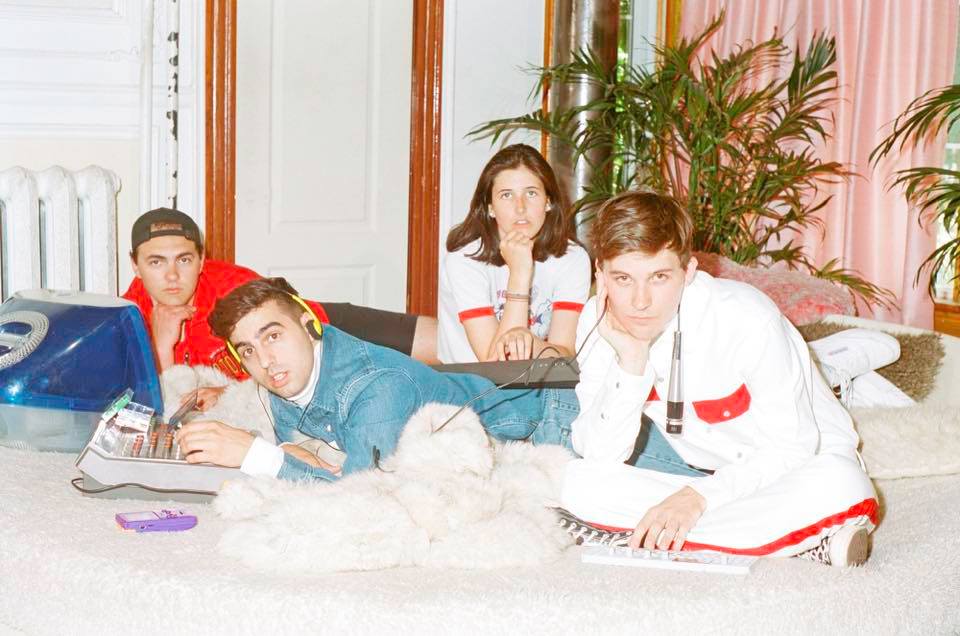 Photo: Maya Fuhr
"…half of the music that changed the world for us is pop music…"
Blame it on the New Kids On the Block or the Pussycat Dolls; the Backstreet Boys or the Spice Girls; Ace of Base, Britney Spears, Katy Perry or any other polished major label accessory, but the word "pop" has long been considered a pejorative by serious music aficionados. Thanks to countless boy and girl bands, divas and teen heartthrobs, the word is associated with manufactured dross and soulless capitalist excesses. To many in the modern era, it means selling out.
But it wasn't always that way. Some of the biggest and best bands and artists in history were willingly tagged with the "pop" label, including The Beatles, David Bowie, and The Beach Boys. Hell, Michael Jackson was crowned the "King of Pop." Toronto band Valley know this and they're helping to take "pop" back.
"I think overall our stance on pop is that it's just a short form version of 'popular music'," says Rob Laska. "I think we've always looked at it that way and have no problem with it. You grow up thinking that it's so structured and boxy. But half of the music that changed the world for us is pop music, and we wouldn't know of it if it wasn't popular. I feel there's a stigma around the word sometimes, but I feel like it's a healthy word."
"I feel really lucky to grow up in a time where we hung on to our parents' music, but also this new internet age allowed us to find a tiny band in Ireland or whatever."
That's a typically level-headed, humble mindset from the member of a band that essentially formed by accident. Two groups of musicians had been booked into the same studio space at the same time and, rather than whine and moan, they made delicious lemonade from the proverbial lemons. A whole new band was born.
"Me and Alex [DiMauro] the bassist had a side project and Mike [Brandolino] and Karah [James] also had a side project," says Laska. "They were playing in the studio and I thought it sounded really cool. We ended up talking, and then we did open mic nights and ended up working together and became best friends in like a year. It happened pretty quickly but we very naturally connected hard on a lot of classic bands, that our parents raised us on, and new wave bands. It was a very lucky thing when you think about it."
Their parents' collective record collections come up in conversation on more than one occasion. The four musicians were clearly influenced quite heavily by the sounds of Fleetwood Mac, Madonna, Blondie and Motown that they found on mom and dad's shelves.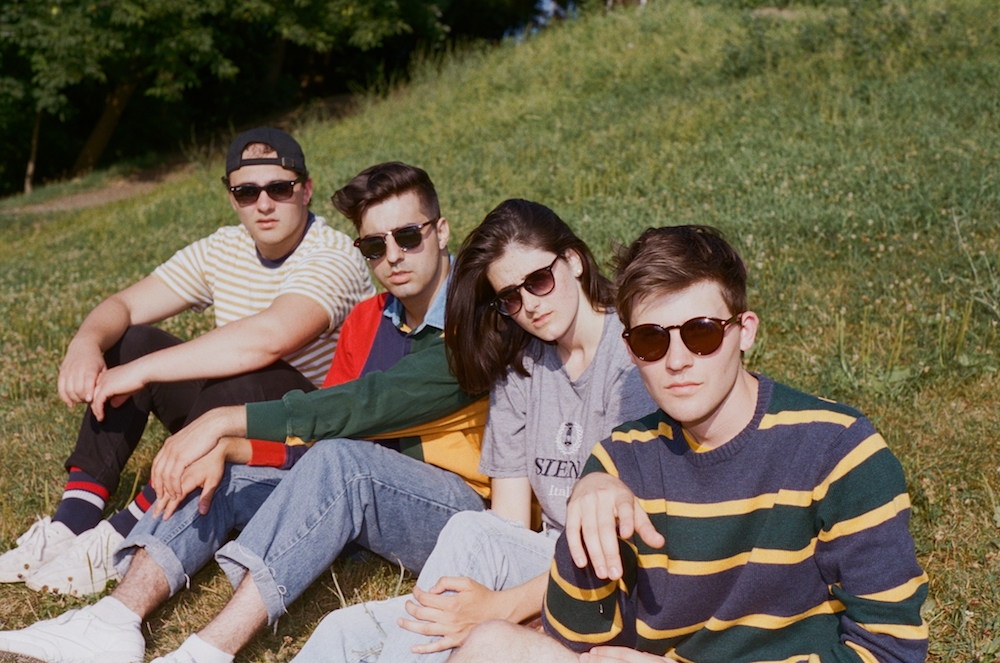 Photo: Maya Fuhr
"Through that, we played a lot of of Motown and learned some chops because Motown covers are really complicated to play," Laska says. "They're pop songs. So we started out doing that, and then diving into a lot of new wave music—discovering Bowie—and then a lot of new age alternative bands that connected with us."
Naturally, the members of Valley found influence in other places too, not least the infinite options available online. "I feel really lucky to grow up in a time where we hung on to our parents' music, but also this new internet age allowed us to find a tiny band in Ireland or whatever," Laskin says. When he and the band were figuring out how to get people to take notice, they were able to make the internet work for them in wonderful ways too. They've seen themselves achieve a Top 20 placement on Spotify, something that didn't happen by accident.
"A big part of that is, I guess for us, the marketing and promotion that we put into the songs," Laska says. "We put a lot of thought into how we promote our streaming services—we do a teaser or something visual for people to see. I think it's partially how you present the music but also I do believe that if it's something that you truly believe in, are proud of, and you put it up there, people will find it nowadays. A big important part, at least for us, is to make it personable and visual. Hopefully, it'll direct them to the music."
"If you're making something that will affect people and put it out there, I think the right people will find it no matter what."
Of course, the quality songwriting has a lot to do with it too. The debut EP, Car Test, and the follow-up, This Room Is White, are beautifully introspective slices of contemporary indie pop and Laska says that the songwriting process involves them all. It's extremely democratic. "We all bring a lot to the table," he says. "We all dabble in production and engineering—a lot of us went to school for that. So yeah, honestly, not one song was started by the same person. Karah will bring a really slick drum groove and then Mike will start playing over it. The song starts from anybody. Most of the writing we do together in a room. Or at least, the song is finished together in a room."
Then there's that band name which, on the surface, is spectacularly uninspiring. But a deeper dig reveals there's beauty in the simplicity, much like the music. They wanted a one-word band name—anything they picked was going to be an improvement over what they had. "Originally, we used our old high school band name: Cars and Guitars," Laska says. "It was pretty corny. We wanted that simple one word and something with a little bit of symmetry. We found the word Valley looked really nice when we wrote it down. The two L's in the middle gives it this symmetrical thing. We're really visual people, the way we see words and the way we see shapes. Often a lot of the music is organized very geometrically. We're very visual people, so the word Valley worked really well."
The next twelve months look like big ones for Valley. They have a full-length album on the way—a sixteen-song concept record—and a single, "Push for Yellow (Shelter)," just dropped. A headline tour, and a lot of new music. And should their popularity soar as they embark on this quest, that would only be fitting.