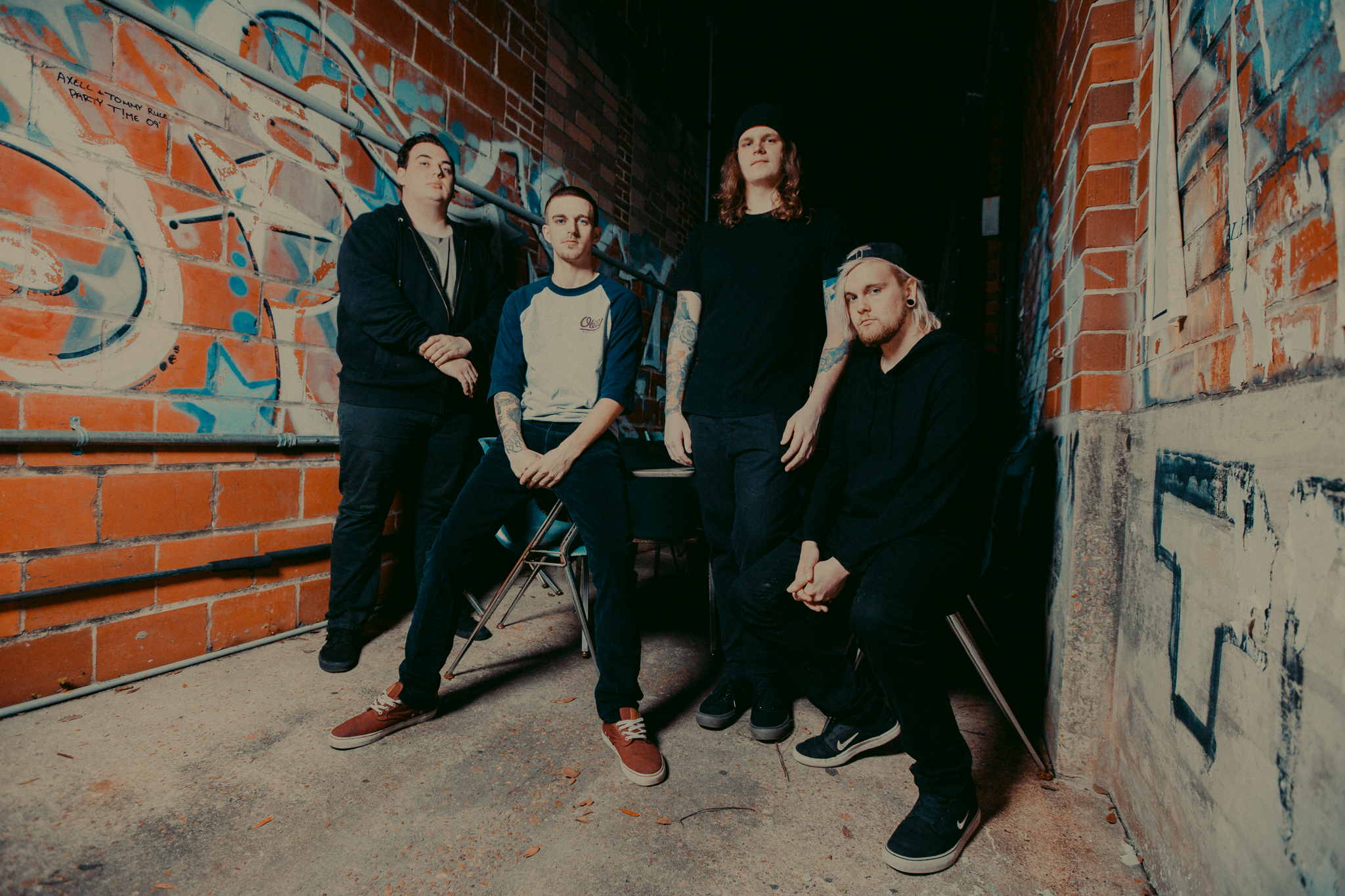 It's time to kick that mid-week slump for good thanks to today's premiere of Personalities' new music video for "A Letter of Departure". The video is dark, metaphoric, and pulls you in deep—so take a breath, turn the speakers up, and tune out the world, because there's no way in hell you're gonna be able to tear your eyes away from the screen. Vocalist Trevor Rankin elaborates on writing the new track:
"I wrote 'A Letter of Departure' during an incredibly low point in my life. The song expresses an internal struggle, which we feel most people have to deal with at one point or another. It isn't a brand new concept but it is authentic."
Written about self-destruction caused by paranoia and substance abuse, it's this unflinching authenticity that makes you not only hear the track loud and clear, but feel every second of it run right through you. If when "A Letter of Departure" has you hooked and primed for more, look out for a new six-track EP called Loose Ends this fall—once you're ready to pull yourself out of this music video's compelling hold, that is.
Pre-order Loose Ends on iTunes
Pre-order the Loose Ends CD / merch bundles