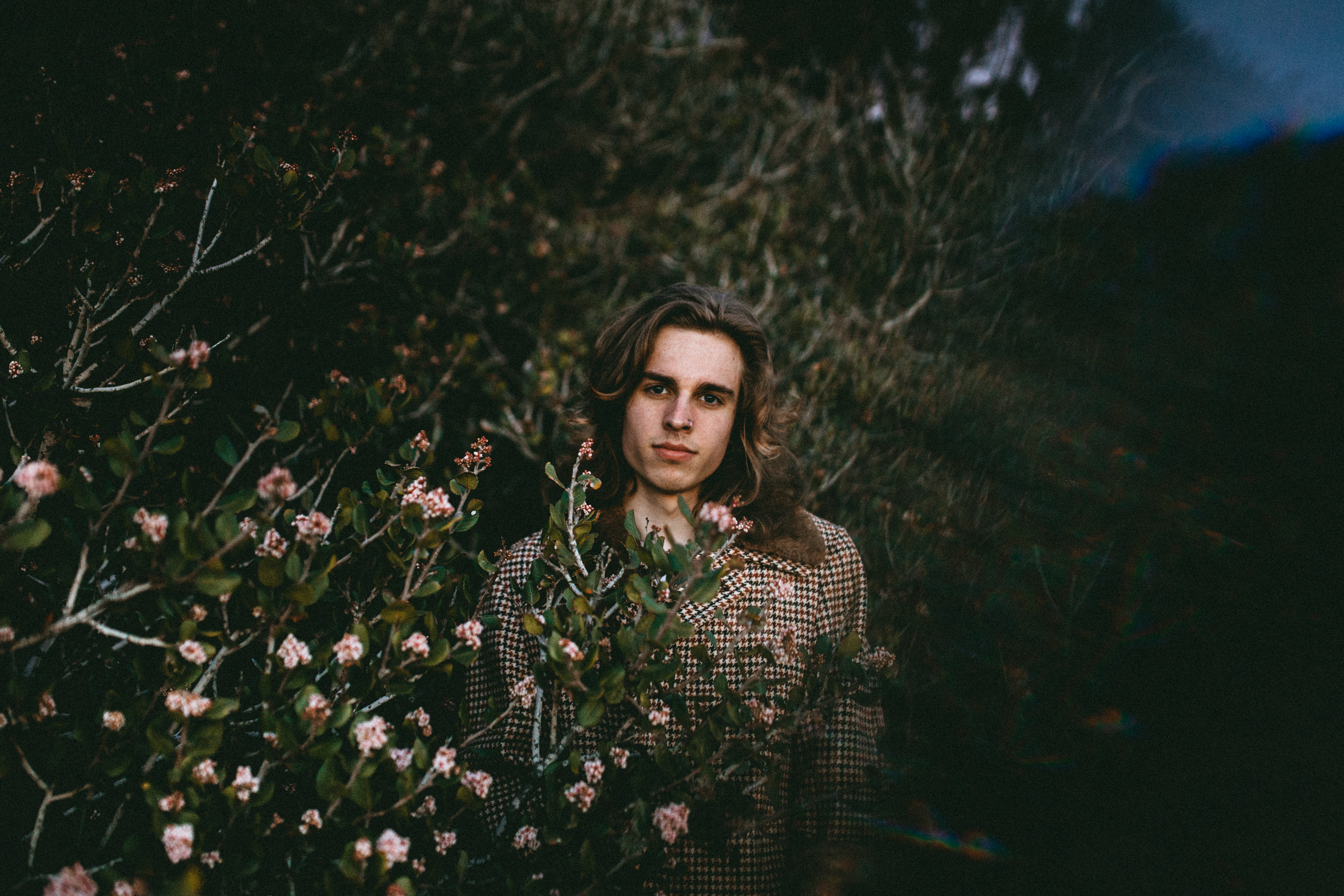 Cancel your Friday night plans, you've got a new song to chill to. Moth Wings is bringing a moody, sultry, and downright sexy new track to your ears via our premiere of "Sleepy Eyes". For their new mixtape, DragonFruit, the Houston band has decided to put down the guitars and push the boundaries of rock 'n' roll—and the result is gorgeous. Like, seriously, wait 'til that sax kicks in. Hot damn.
This is a completely different sound for Moth Wings, and just one play of "Sleepy Eyes" will have you primed and ready for the musical adventure DragonFruit is about to take you on. Check out a message from Moth Wings about the upcoming release below, and sit back and enjoy the artsy video and dreamy pull of "Sleepy Eyes".
"When I went into DragonFruit I spent a lot of time talking back and forth with myself.  I remember asking myself "Really?  We're going to put the guitars down already?" And though it is not a permanent move by any means, it was still weird to start up a release with little to no guitar tracks.  That's why we're treating it as a Mixtape more than an actual album, because I want the chance to express a side of myself that isn't masked so heavily in loud drums and distortion. 
This Mixtape is to be listened to more like a letter, from me to you.  I didn't clutter it up with noise and theatrics because I want people to be able to sit down and actually listen to what I'm saying, hopefully find a relation to it, or let it speak to them in a way that I haven't been able to previously.  Some moments of DragonFruit felt like an open nerve to record, and all I can ask is that someone understands it.
We are a rock band first, but I needed to share this with everyone.  The loud guitar driven Moth Wings will come back soon, and this won't be the last mixtape either, but as far as DragonFruit is concerned, this is my most honest work."