"THE PAST FILLED OUR VISION
AND BEGAN TO BLOT OUT OUR FUTURE"
Massive Attack's sold-out MezzanineXXI concert in NYC was at once an ecstatic thought exercise (in the religious sense) on Time, Technology, and Tyrants; as well as a meditation on the question: What if Black Mirror were music?
The music, of course, was excellent. They played the tracks from their most successful album to date, Mezzanine, along with meaningfully-chosen covers. But those weren't really the focus of the show, which was much more of a video art installation / performance art piece. The venue, Radio City Music Hall, couldn't have been a more fitting gallery to exhibit the work—the whole of Rockefeller Center stood famously plastered and painted with the propaganda-ghosts of the Gilded Age of capitalism, but simultaneously attempted to symbolize progress and futurism, as 30 Rock's Art Deco façade was built to resemble a rocket-ship launching.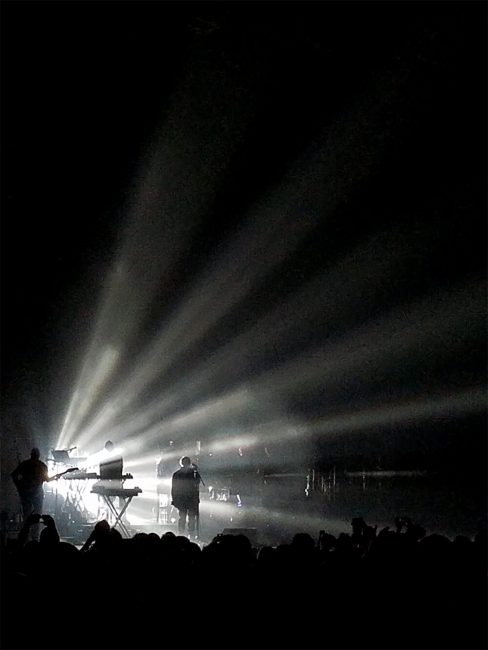 The show did begin promptly at 8pm as indicated on the ticket, though the audience probably didn't realize it. A muffled version of Britney Spears' "…Baby One More Time" droned out of the speakers, crackling as if it were reaching our ears across the chasm of time—straight from the 90s. The next album-length set of 45 minutes or so featured a string of similar songs, specifically ones that were popular in the UK in 1998 (judging from the inclusion of British bands like All Saints and Chumbawamba), the same year Mezzanine was released. The tracks were similarly muffled and aged as if we were listening to old-timey tunes from a black-and-white era.
Sound is a strong trigger of state-dependant memory. These hits, many of which were so iconic in 1998 and then faded off the charts, instantly launched me back in time. (A clip of Doctor Who toys being packed in an Asian factory winked at a time-travel motif later in the show.) The dusty-sounding nostalgic playlist elicited an era before 9/11 changed what freedoms the average citizen would trade for the illusion of "security", before the mass-adoption of the internet and social media companies both profiting off our data and engineering our behavior with it, and when we all thought that the future still held the promise of utopia.
Lights off. The "real" show begins.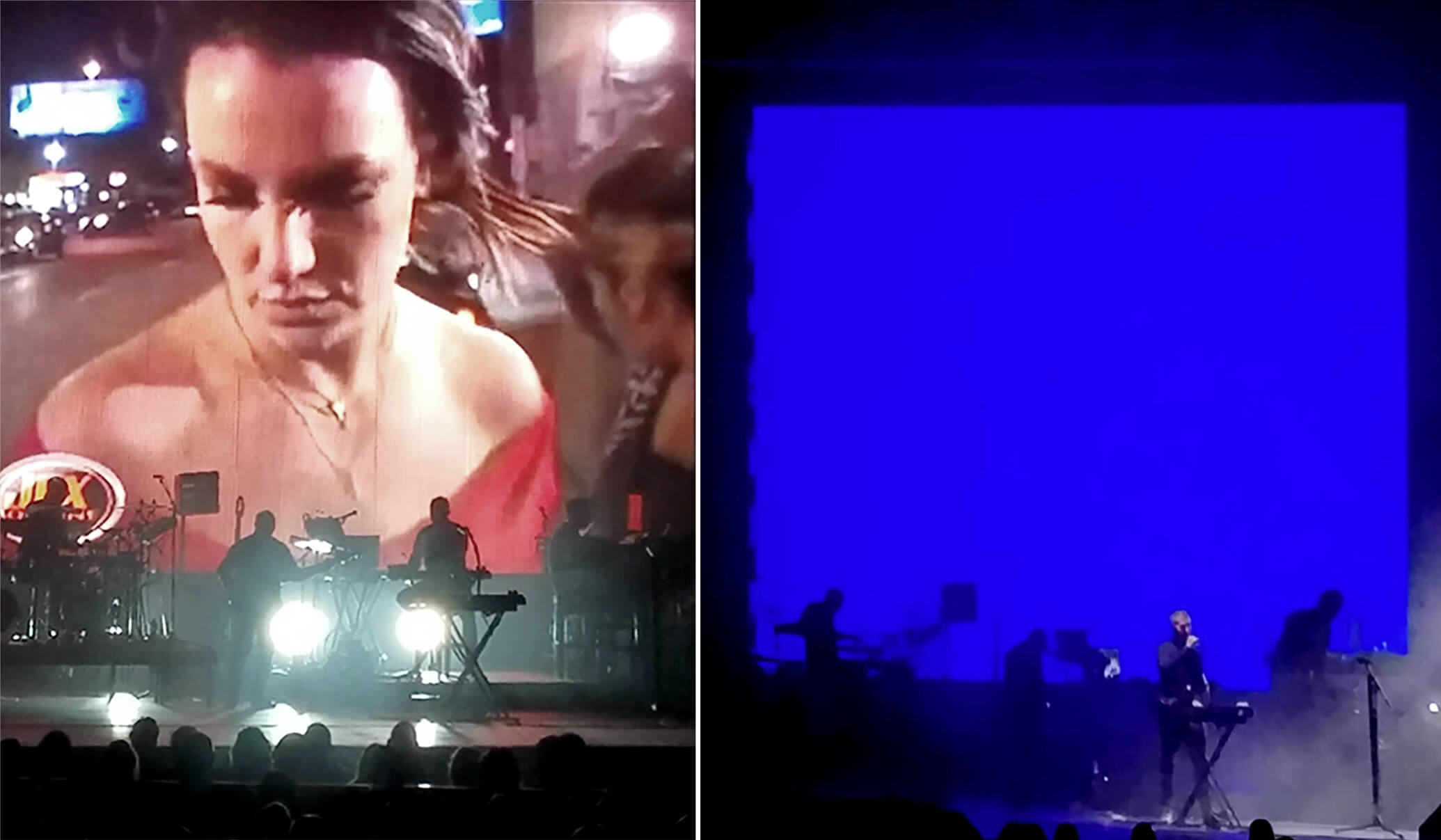 "ONCE UPON A TIME
DATA WAS GOING
TO MAKE YOU FREE"
The audiovisual production of the show guides you through the questions and answers provoked in this journey of memory. That poppy Britney Spears tune that echoed in your ears earlier? Here's a lingering clip of a distressed brunette Britney being hounded to her breaking point by paparazzi. Remember how optimistic it felt in late-90s peacetime? Let's interrupt that with flight simulation videos that the 9/11 terrorists used to practice attacking the Twin Towers. And a giant flickering "Blue Screen of Death" behind the band served as an omen of the havoc that technology has wreaked on our society in the wrong hands.
The show was so saturated with meaning, it would be futile to try to analyze all of it. As danceable as Massive Attack's signature trip-hop could be, it proved impossible for anyone actually paying attention to the visuals to groove along to seeing the horrors of war.
And that was probably the point.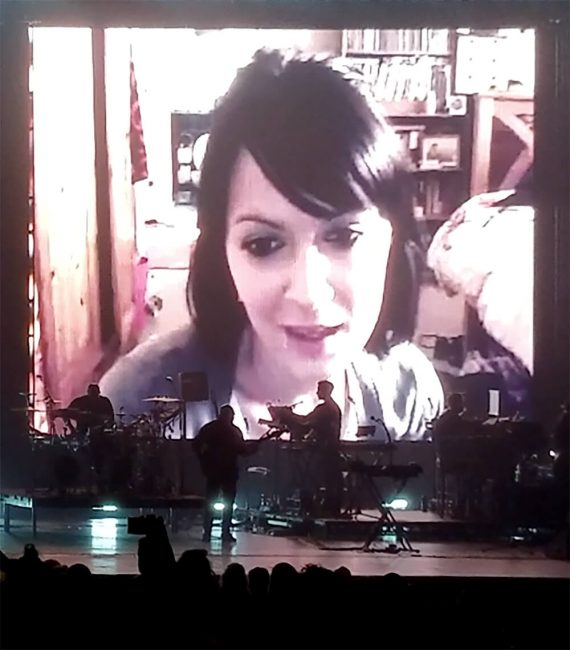 My favorite track on the album, "Dissolved Girl" was given a treatment that reminded me of the opera scene in David Lynch's Mulholland Drive. The pre-recorded singer appears to be crooning directly to us, the audience, through a webcam projected onto the large screens. The scene is oddly intimate for such a massive venue. After her image disappears during an instrumental interlude, she reappears. The vocals continue, but she's not moving her mouth.
I heard some quiet "What the—?" noises from the crowd around me. But what did we really expect? We all knew it was a recording. We all knew she wasn't actually there. Why was it still so jarring that the video stopped singing when the audio didn't? It was a pattern-break, a subversion of expectation, and a reinforcement of the band's insistence that we remove ourselves from our loops and automated behavior. "Dissolved Girl" ended with a video collage of photos from the "Legs or Hot Dogs?" meme, mirror selfies, and boldfaced "HYPERINDIVIDUALISM" flashing across the screen—implying that, like the singer, we are all living as hollow digitized 2D images that are asynchronous from our true voices.
During a 2001: A Space Odyssey-like trip towards the end of the show, we were met with images of Trump's face melting onto various other people's bodies, including Putin's. Archival footage of Ku Klux Klan rallies punctuated cellphone footage of an Alt-Right rally being heckled by the person filming it. Saccharine scenes of Chinese Communist propaganda—the kind with jubilant cherub-cheeked young Red Guards posing triumphantly—were interspersed with scenes of similarly angelic, albeit Aryan, children giving a Nazi salute.
"WE ARE CAUGHT IN AN ENDLESS LOOP
IT'S TIME TO LEAVE THE GHOSTS BEHIND
AND START BUILDING THE FUTURE"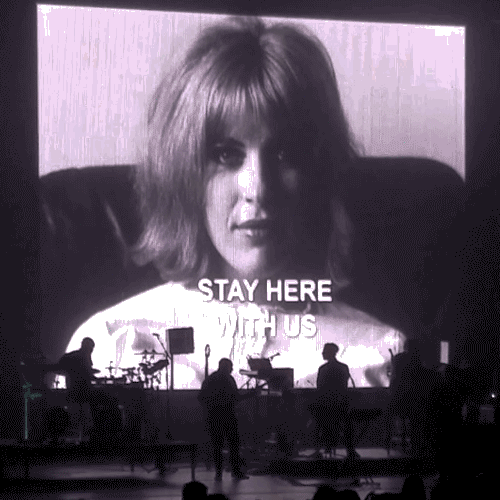 The quick cuts in the audiovisual production slowed and lingered on a very recent long shot of a Hong Kong protester being surrounded by Communist-sanctioned police, stripped, and beaten.
The "end". Lights on.
Britney Spears' "…Baby One More Time" blasts over the speakers as the audience shuffles out…
clear
as it were
Present Day.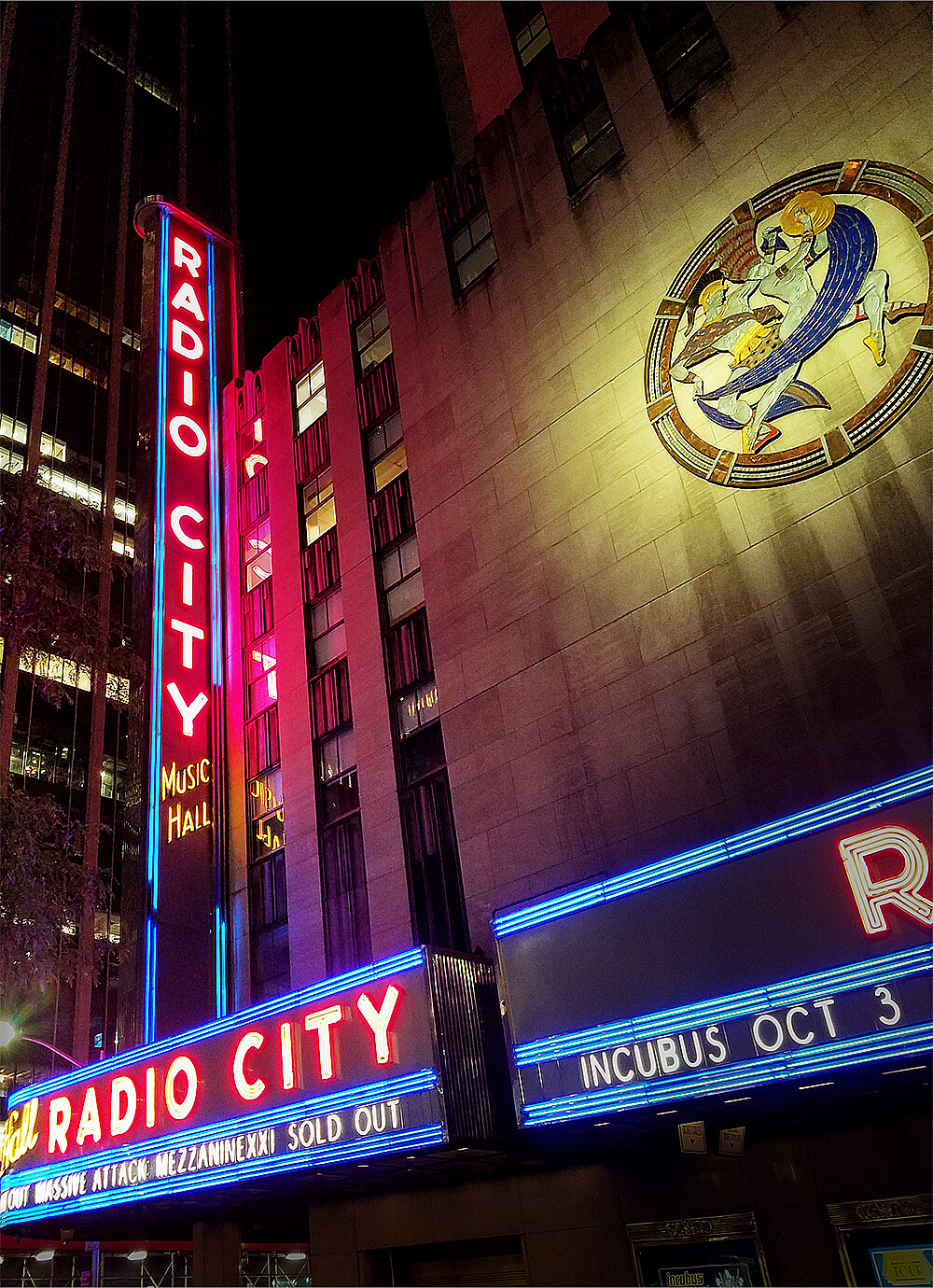 ---
Alice Meichi Li (李美姿) is a Chinese-American illustrator and writer who's originally from Detroit and currently lives and works in New York City. Follow her @alicemeichi.