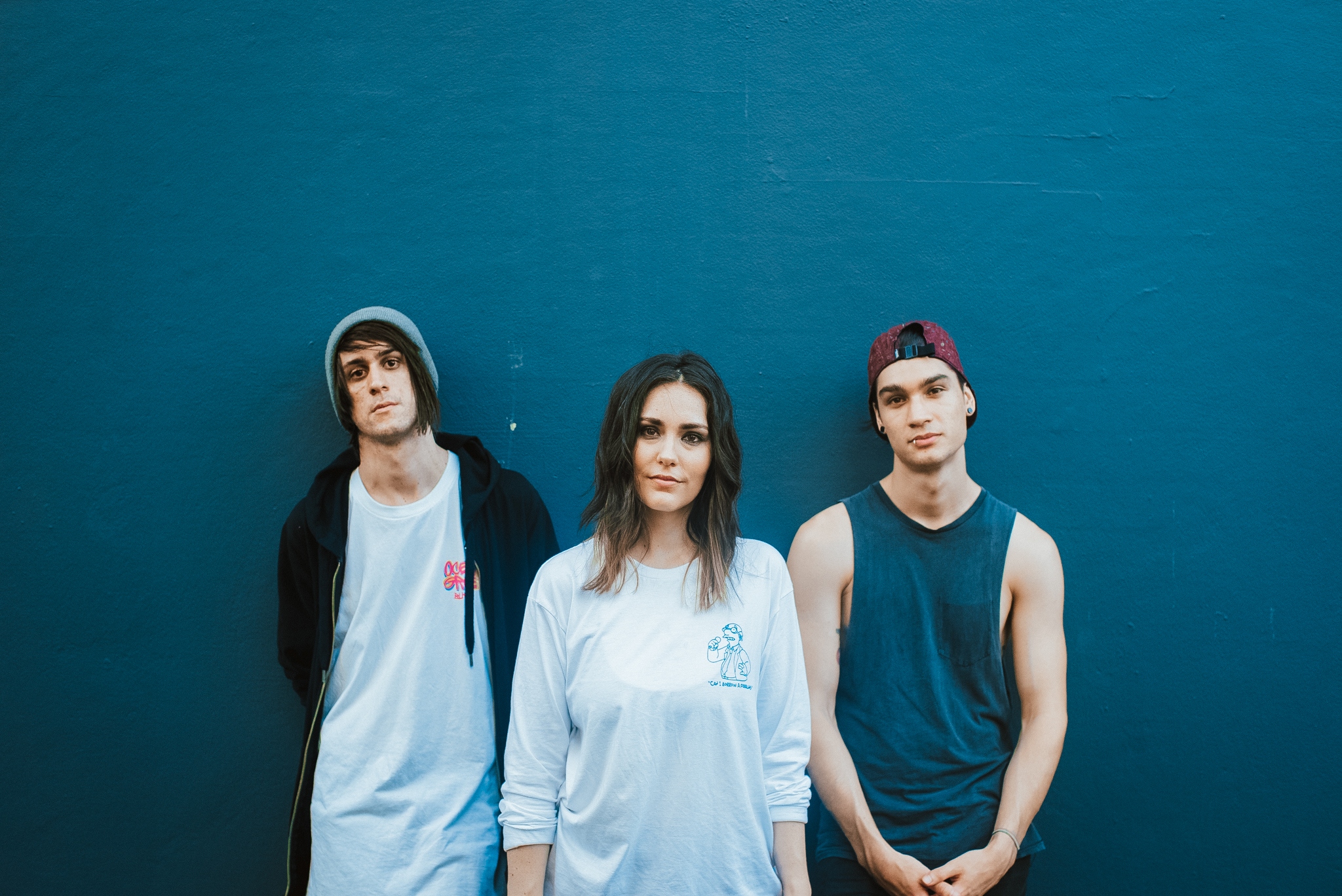 Whether you're still hungover and bleary-eyed from the weekend or squaring up to kick Monday's ass, we have the song to power you through the week ahead—and then some. Stand Atlantic are packing a fresh punch of pop punk with their new track "Mess I Made" that's gonna have you singing the words before your first listen is even over, and we're premiering their lyric video so you can get 'em right. We can tell you from experience, you're gonna make a mess of your own by starting a moshpit in your living room (just please don't break that lamp your mother gave you). Vocalist/guitarist Bonnie Fraser says about the new song:
"Mess I Made is about making mistakes and dealing with the simple fact that only you can fix them, as much as you wish they'd fix themselves."
The Sydney alt-pop/rockers look ready, set, and they're going to take on the world with their brazenly honest lyrics and snappy hooks—and if their staying power can be measured by the length of time their songs get stuck in your head, prepare to call 'em your new favorite band. Luckily you won't have to wait long for more: They've just signed to Rude Records and are set to release their new EP Sidewinder on September 15th! Y'all will wanna smash that pre-order button the second the song is over, so we've left it right here for when you're done rocking out to "Mess I Made" below. You're welcome.