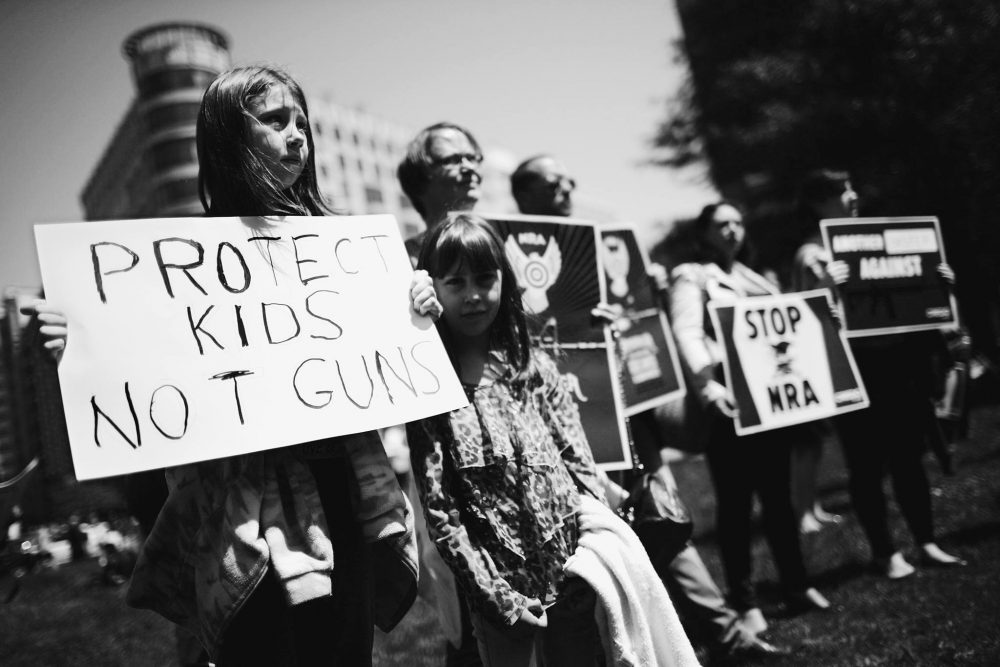 Photo: March For Our Lives
Enough.
In 2000, people entered a new decade, a new century and a new millenium. And a generation that would never know a world without mass shootings.
With every new story we learn of more places where we are not safe. We send our hearts to those who had to become the next cautionary tale. We start birthdays with active shooter drills. We wonder when the government stopped caring.
Members of the lgbtq+ community, people of color that are disproportionately targeted, women who are at risk because of violent relationships, students who have to hear about children killed in schools just like theirs, learn that their voices aren't loud enough to replace the sound of money from gun lobbyists dropping into the pockets of politicians.
There is no pro-gun argument that can erase the number of victims that had to die so some John Smith could "feel safe". People reference things that they don't understand to try and prove that they need a military grade weapon that can hold 100 bullets. What they forget is that the second amendment was passed in a time when gun use was limited to hunting and militias, the NRA originally supported movements for gun control, and if anyone were "taking away your right to bear arms" it would be because the death toll has grown too much. In America it is harder to get birth control, pay for an education, or adopt a pet than it is to buy a gun. And then anyone becomes the next killer.
We have a right to live. We have a right to not be afraid to go to school. We have a right to enjoy ourselves at a concert or a mall or a club. And I would like one person who thinks that gun control is not necessary to say that to any of the numerous victims of mass shootings in this year alone.
How many does it take? How stubborn can you be to recognize a problem and see the numbers of dead rise and maintain your position that guns are needed? How many teenagers have to tell you to listen until you finally stop someone from purchasing that gun?
I am always ready to fight for the personal liberties and equality of anyone, but I never thought I would have to fight for life. Fight for another math test. Fight for another lunch with friends in the cafeteria.
So I want to ask voters and congress and the president what they are going to do to make sure that this doesn't happen again? We are angry and we are making it known.
Sarah, 15, Pennsylvania
——
Listen. idobi Network fully supports March For Our Lives and the kids who are making it happen. You can march with them on March 24th in Washington, DC or you can support them at marchforourlives.com. Please listen and please speak up!