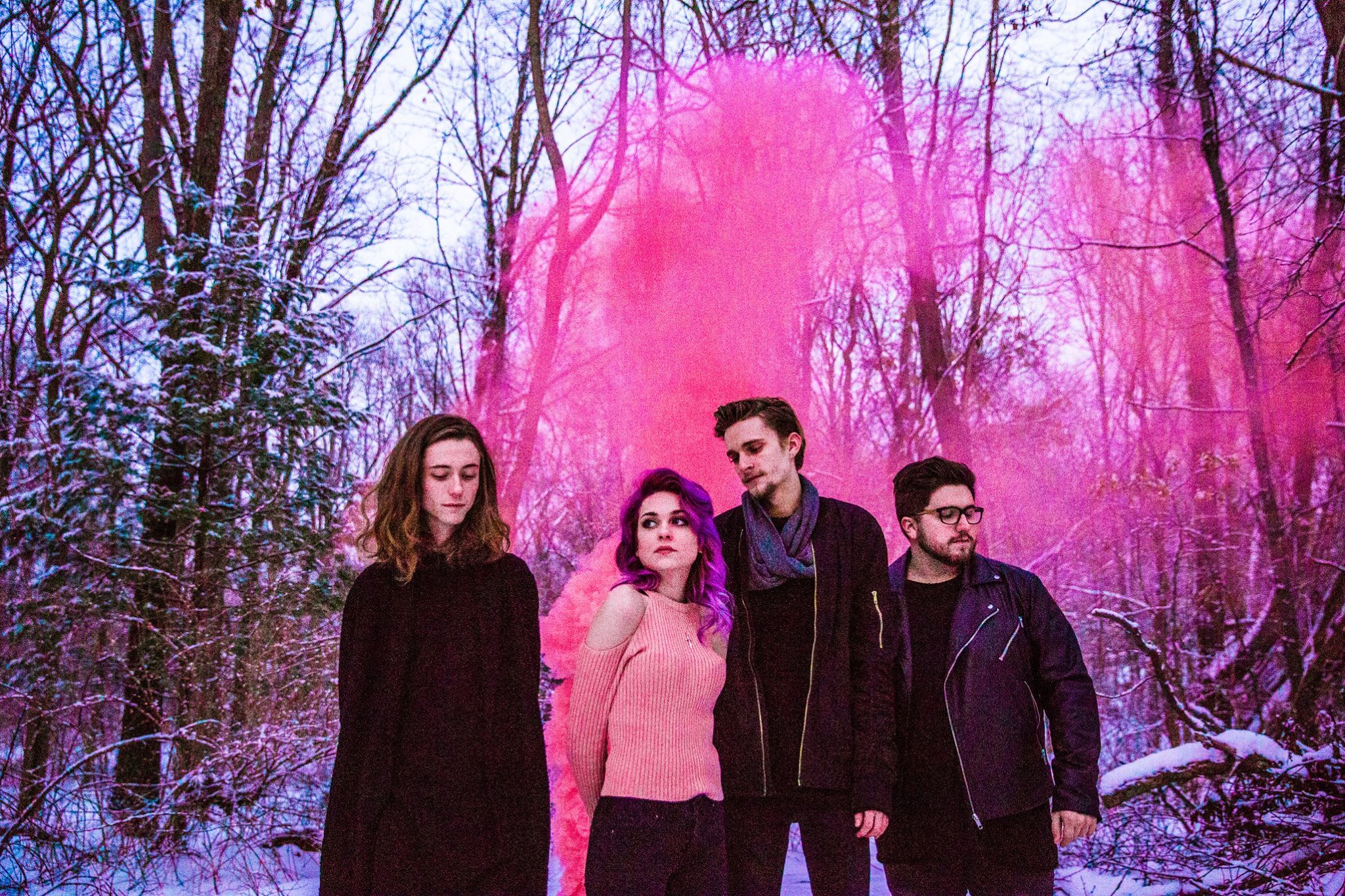 Mondays can be rough, but Lilac Lungs are about to make your day a whole lot sweeter. The band's debut full-length Eventide is out this Friday, and we're way too excited to make you wait 'til then—so we're bringing you the exclusive stream of the whole album! Their ambient indie rock will finally put every emotion you've ever felt into words, and will save you from that case of the Mondays by taking you far, far away into the world their music has created.
"This album came from a very genuine and emotional place for us. Nonetheless, we never fail to push ourselves to strive for new sounding music to give whoever listens to these songs a refreshing, yet nostalgic experience. You can expect to hear catchy pop songs, as well as an intriguing alternative side that you have never heard. By pushing our musical abilities while making this album, we were able to be as creative as we possibly could. Mixing familiar tastes that derived from our musical backgrounds with new and unique techniques we've never tried before, the songs on 'Eventide' were created. We hope you enjoy what you hear, as this album takes you on a rollercoaster of emotions from start to finish."
– Johney Birrell, guitarist
Having only formed in late 2015, the Detroit quartet's debut sets the bar high—so you'd better make damn sure they're on your radar, starting right now. To celebrate the release, the band are playing a show on May 12th at The Crofoot Ballroom in Pontiac, MI, where you'll be able to get a taste of their new songs live. Until then, Eventide is up for pre-order ahead of release day, and you can start falling in love with it now by hitting play on the full album stream below!